Have you ever chatted with Alibaba suppliers? Usually, there are multiple questions to ask Alibaba suppliers. Buyers make mistakes when they don't properly communicate and then complain about a product's quality.
Our 10 years of experience have proved the significance of communication between the seller and buyer when you buy from Alibaba.
If there are misconceptions about the products, the buyers must clarify the exact needs to the supplier. This way prevents upcoming problems.
In this article, we will discuss the questions you must ask suppliers about price, products, shipping, etc.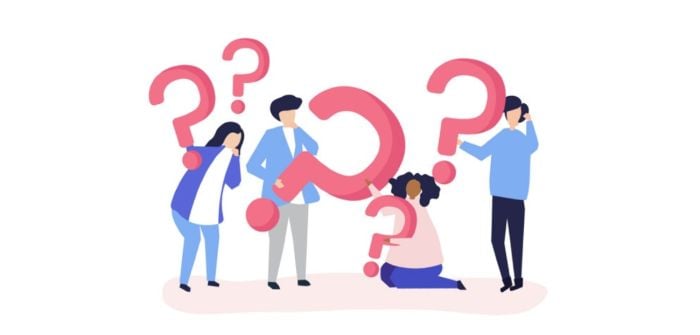 Template Of Chatting With Alibaba Suppliers For The First Time
It is always great to communicate with the suppliers regarding the production process. Here is the exact template for speaking when you contact suppliers.
Subject: I am interested in [Product Name]
Dear XXX supplier,
I have found your products on Alibaba and would like to order from you. Before doing that, I have some inquiries regarding the products. It would be great if you answered all the questions and guided us about your product samples.
I am looking for your reply ASAP!
Your XXX.
That's the perfect template to chat with your reliable supplier.
Questions to ask the company
There are many questions you must ask your suppliers. It will ensure the safety of trading and make the whole process transparent. Here are these:
What is the name of your company?
Are you a third-party supplier or direct manufacturer of the products?
What is the location of your company in China or any other country?
What is your company status in China?
Do you have a business license for your business?
Are you verified on Alibaba?
Which more prominent brands are in partnership with you?
Do you have certifications related to your company?
Do you have a gold supplier status on Alibaba?
Do you allow the trade assurance orders?
Questions to ask Alibaba suppliers about products
You can ask questions related to the products. These questions will determine the quality of products, sampling, and relevant factors.
What is the quality of the products manufactured?
What materials do your products contain?
Do you allow product samples?
Are your product samples free or paid?
Is your product packaging custom or not?
Do you authorize the copyright status to the buyers?
Do you allow customized product features in your products?
What is the product size?
What is the duration of production for 100 pieces of inventory?
What is a minimum order quantity?
Looking for the Best Alibaba Products?
Leelinesourcing helps you find the Best Products from Alibaba with high quality at an attractive cost.
Questions to ask Alibaba suppliers about price
Price is a crucial factor when it comes to determining your budget. You can increase or decrease the budget as per requirements. Here are the questions:
What is the unit price of the products available?
How much do you charge for the product samples?
What is payment method do you accept?
Do you allow the free samples?
What is the shipping cost from China to my country?
Are customs duties applicable to my products?
Can you decrease the product price if I order the bulk products?
How much price do you charge for the product samples?
Are there any other hidden charges for purchasing inventory from you?
Do you allow discounts on oversized orders?
Questions to ask Alibaba suppliers about shipping
Product shipping involves multiple duties and taxes. Before importing any products, you must ensure your supplier is efficient enough to choose the best shipping method.
What is shipping method do you use?
What are different shipping methods available for product sending?
Which shipping method would be best for my product shipping?
Do you allow the buyer to choose the shipping method?
How much will it take to receive my products?
Do you provide the shipping tracking ID to track my order?
Will the shipping company pack and unpack our inventory when reaching our location?
What are the shipping terms?
How much experience do you have with logistics companies?
How do you ensure the delivery of sensitive inventory?
Questions to ask Alibaba suppliers for a refund
Do you have a dispute with the supplier? Some questions ensure a safe transaction for the partial or full refund. Here are these questions:
Do you allow trade assurance orders?
Can I apply for a full refund?
What is the refund process when I work with you?
How does the partial fund process work?
Are refunds available if the product quality is low?
Do you allow a refund if product shipments are late?
How much time will it take to receive the refund?
Should I apply for the rebate when products don't meet the demands?
Are refunds available on all the products?
Will the funds be directly transferred to my bank account after the refund?
If you hard to negotiate with suppliers and pay on alibaba.com safely?
LeelineSourcing is ready to help you buy from alibaba low cost and efficiently.
FAQs about Alibaba suppliers
Why do you ask questions from various suppliers?
There are many advantages of doing that. You can know the authenticity of the supplier. It is no longer to explore the quality products by getting some info from the supplier.
Moreover, you can see the shipping cost and refund process.
What is the best way to contact the verified suppliers?
Alibaba chat system is the safest method to get in touch with your supplier.
Furthermore, you can find the company's social media pages to get more information about their business.
Are Chinese trading companies legally registered companies?
Yes. All Chinese trading companies are legally registered companies by the local government. They procure a business license and enable safe trading with high-quality products. You can contact them and get the business progress to the next level.
How to find great suppliers?
Every supplier may not be suitable for your business. To ensure trading safety, you can conduct meticulous research and check out the feedback and company information. Potential buyers usually try Alibaba to explore potential buyers.
What is the minimum order quantity?
Minimum order quantity refers to the lowest number of products you can order.
For example, if the minimum order quantities are five pieces, you can request a minimum of 5 articles from that supplier. It is purchasing threshold.
What's Next
If you go through the whole question, you can clearly understand the importance of asking the questions. All these questions ensure the quality of service from other suppliers and can fulfill all your demands. Don't you think it is precisely important?
LeeLine Sourcing can help you find the solution for all your questions when asking the supplier. Sourcing more profound can put you in a competitive race. Contact us right away!
We are sorry that this post was not useful for you!
Let us improve this post!
Tell us how we can improve this post?