Alibaba is one of the most popular eCommerce sites working internationally. It connects B2B giving them a perfect trading environment. Have you ever imagined why is Alibaba so cheap?
Being an expert in sourcing products from Alibaba suppliers, we understand Alibaba and can help you.
Even some foreign brands buy from Alibaba and sell on Amazon. It all is due to a perfect business approach between the trading entities on these eCommerce sites. Our main goal is to explore the reasons for low prices on Alibaba.
Today, we will discuss why Alibaba is so cheap for you.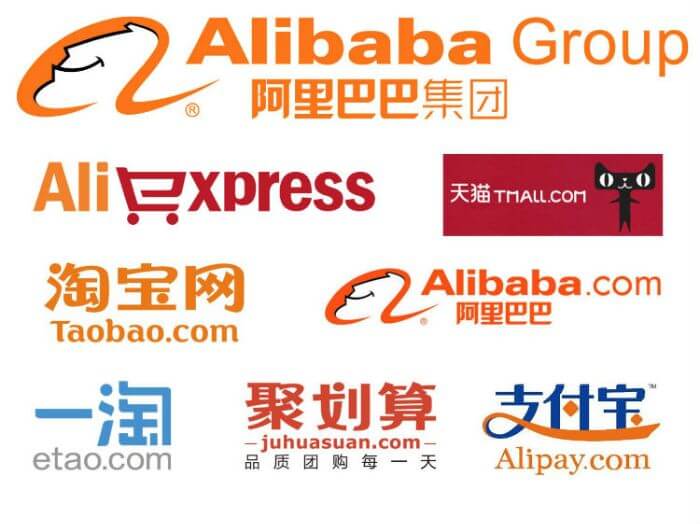 What is Alibaba's profit model, and how does it works?
In actuality, Alibaba focus on B2B trades more than B2C. Alibaba generates profit through eCommerce trades, cloud computing, and running relevant other businesses.
There are three significant websites of Alibaba.
Alibaba— focuses on the B2B trades.
Taobao— the focus is B2C (Business to Consumer) trades.
Tmall— for the middle class of China to buy branded products.
So, how does Alibaba's profit model work?
The question is not that difficult to answer. Since Alibaba is an eCommerce site, it generates profit by connecting businesses to businesses. The overall profit contributes to the marketing of different sections and provides opportunities to the new suppliers on their way.
The six subsidiaries of Alibaba provide it with a more extensive ecosystem. These subsidiaries are:
1688
Alimama
Alibaba Cloud
Ant Financial
Cainiao Network
Why are Alibaba's products so cheap?
If you go through the Alibaba platform, you can find various products. Surprisingly, the products are usually cheap. However, why are there so many inexpensive products? Here are multiple reasons for this.
The overall Production cost of the product is low. Many reasons are pointing to this fact. For example, there is an abundance of workers in China. So, fair-wage workers are available, reducing the overall cost of the production process. That's why you can observe lower production cost.
Producing and shipping a single product takes more time and effort individually. Some Alibaba suppliers have MOQs on their orders to prevent extra expenditures. For bulk inventory orders, the price of products lowers.
Direct manufacturers offer economical rates:
If you buy the products from Chinese suppliers that are third-party agents, it costs you to hire. You know, why? Because the Chinese supplier keeps its commission. So, overall cost increases more than expected. Direct Chinese manufacturers don't involve any middle man leading to decreased prices.
The shipping cost is lower:
China's government offers many opportunities to their exporters. While shipping the inventory, they offer subsidies. Moreover, bulk inventory prevents investing more money. That's why products look so cheap.
Accessibility of products and materials
If the demand for raw materials is more, their prices go higher. In the case of China, there are more opportunities leading to increased accessibility to raw materials. Do you know the effect? The overall price of the product decreases, making Alibaba products cheap.
Why does the price of products on the Alibaba page look too low?
Remember, Alibaba is not a retailer. Instead, it is an eCommerce where B2B and B2C trades take place. Since the verified supplier and manufacturer list the product, the inventory price seems lower than the retail market. Apart from that, there are other reasons listed here:
The direct manufacturers list the inventory that involves a lower production cost due to abundant workers.
There is no intermediary party leading to lower costs.
Products have a MOQ. For example, they offer you discounts if you buy in bulk, and the overall price appears lower.
Alibaba contains numerous suppliers. In competition, they keep the prices competitive to get ahead of competitors. So, you get rid of higher prices when you choose verified suppliers.
Sometimes, fake suppliers try to scam people. They put the fake prices to attract more customers.
There are a lot of other reasons leading to the decrease. Due to wholesale price, a foreign brand owner prefers China suppliers on Alibaba.
FAQs About Why Alibaba Is So Cheap
What are Gold suppliers on Alibaba?
Alibaba Gold suppliers are premium members who enjoy many promotional opportunities.
For Gold suppliers, it is essential to complete the verification from the Alibaba security service team. Global gold supplier status is for those Alibaba suppliers that live out of mainland China.
Out of mainland China means Taiwan and other locations are valid for global gold supplier status.
Does Alibaba trade assurance ensure safety?
Yes, Alibaba trade assurance ensures the complete safety of buyers and retail customers. A trading company can demand a refund if:
1. Products procure low quality than mentioned.
2. Shipping is late due to some reasons.
A trading company can be on the safe side when ordering an Alibaba trade assurance order.
What are the qualities of a trustworthy supplier?
A trustworthy supplier procures many attributes. Some of them are:
1. Supplier accepts escrow payment through Western Union or Bank Transfer.
2. Supplier's Alibaba profile is full of positive reviews with a lower negative feedback ratio.
3. The supplier discusses the terms with the buyer.
4. There is gold supplier status on the profile.
5. The seller offers trade assurance orders.
Can I get scammed on Alibaba?
The answer is a bit confusing. You can get scammed on Alibaba if you deal with an unreliable supplier or Chinese company.
Try to choose Alibaba trade assurance suppliers and discuss the terms with your legit supplier on Alibaba.
Since suppliers have no business license requirements, it is better to have only trade assurance orders from your gold supplier membership.
Do cheap products on Alibaba procure Quality?
Yes. The reason behind the inexpensiveness of the products is not low quality. Instead, it is low production cost, fewer taxes, and more opportunities to produce the given inventory.
To be sure, you can ask for a high-quality sample from your supplier's company account with a factory audit and factory inspection reports.
Most suppliers on Alibaba provide cost-effective merchandise. Don't you think it is beneficial for your online business?
What's Next
Alibaba offers cost-effective inventory at affordable prices. It attracts foreign businesses to buy from Alibaba and customize their inventory as per requirements. It will boost their business progress as well.
Look, hundreds of other suppliers are there on Alibaba but finding the right one is really a tough job.
Leeline sourcing experts have more than ten years of experience in sourcing inventory. Hit us to get your quote.
We are sorry that this post was not useful for you!
Let us improve this post!
Tell us how we can improve this post?