Wholesale Electronics from China
LeelineSourcing will provide you with complete product satisfaction with its quality checking process when you purchase wholesale electronics from China. You will benefit from 50% lower shipping costs than the market and can meet your inventory needs using our one-month free warehouse.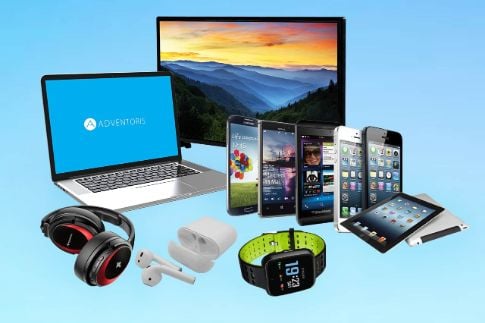 Top 1 Sourcing company in China
With 10 years of experience in china sourcing business
No Risk Free Sourcing No Hidden Fee
You can get Free detailed product quote before order
Wholesale Best Electronics from China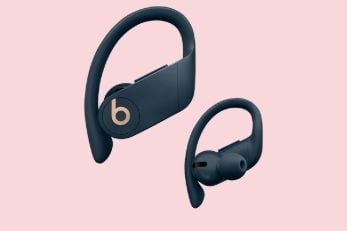 Wholesale Bluetooth Earphone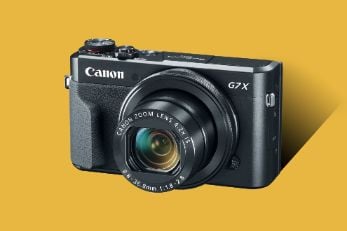 Wholesale Camera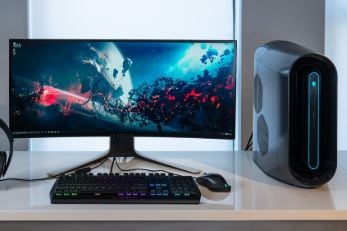 Wholesale Computer
---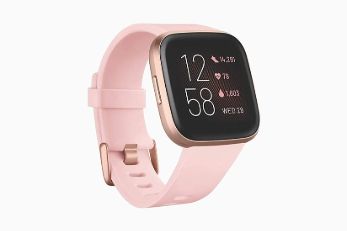 Wholesale Electronic Watch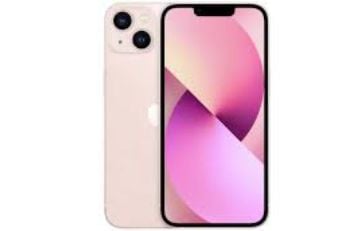 Wholesale iPhone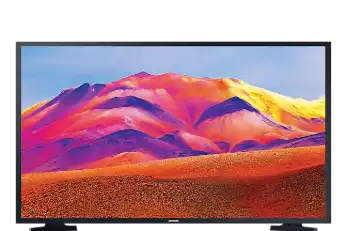 Wholesale TV
---
Our Electronics Manufacturing Services Include: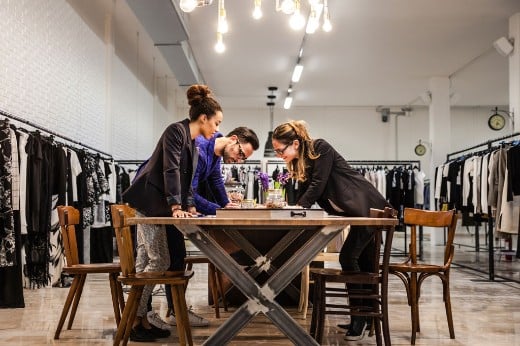 Sourcing Electronics Suppliers
You will get a quick reply within 48 hours through our help and integrate one-stop bundling to save time and money. If needed, you can also get a sample from us to asses and get satisfaction for your follow-up production.
Electronics Quality Control
Any defective products will be eliminated before shipment to give you the most satisfactory assortment. Before manufacturing, we will conduct a factory audit to evaluate the caliber of your production.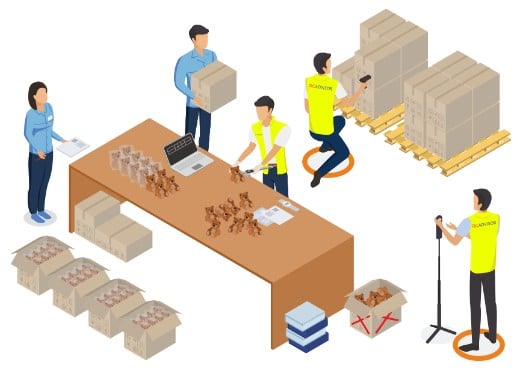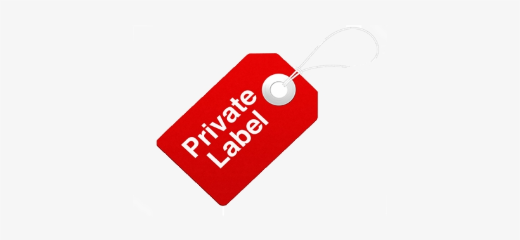 Private Label & White Label Electronics
With the help of our cost-effective and durable private label and white label services, you will succeed in gaining client devotion. You will get full brand customization, including logo printing and product photography, that will attract your customers.
Dropshipping and Fulfillment
You should take advantage of our fast turnaround times and low prices when you use our dropshipping services. To keep international shipping affordable and accessible, you can choose from 18 delivery options that will securely ship your products.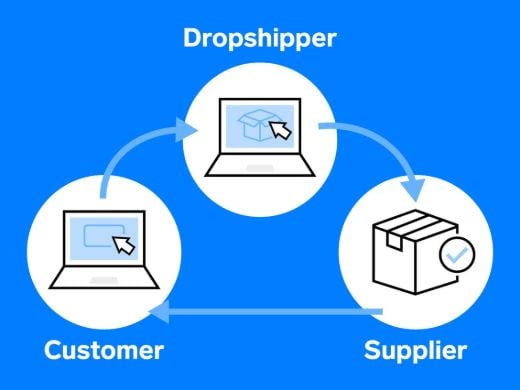 ---
Hear it from fellow Electronics Wholesaler
LeelineSourcing is the ideal go-to partner since it offers solutions to issues and consistent support, which makes it the ideal business partner. They are handling my inventory well and responding to client inquiries. Their hassle-free services and round-the-clock company updates are appreciated.
– Richard, California
---
Source Your Electronics and Make Big Money
We offer the best wholesale price and high quality electronics to help you boost your business.
---
Wholesale Electronics from China: Ultimate Guide
China has emerged as one of the largest economies of modern times. Most of the GDP of China is dependent on manufactured goods and products.
These products are being exported all over the world. When it comes to the products that are being manufactured in China, there is virtually no limit.
China is producing every imaginable niche of products. Ranging from heavy machinery to automotive and small commodities.
Another significant export of China that is being used and appreciated across the world is its electronics. China is the top country that is manufacturing electronics.
Today, it is hard to find a product that does not have made in China label on it. Wherever you go, you will find something labeled made in China.
All this is made possible by industry-friendly government policies and better trade rules.
So, there are many among you who would be considering to wholesale Electronics from China.
In this guide, you can learn all you need to know about Chinese products. We have elaborated on their efficiency, effectiveness, and affordability.
All the information you need to know about buying products from China is here.

Why Wholesale Electronics from China?
The answer is pretty simple. Because of high-profit margins. Chinese products can be bought at mouthwatering prices.
You can source some top Chinese electronics at a fraction of the cost compared to other brands.
This makes China heaven for those of you who are looking to start a new business. And for those want to find the right country to source electronics from.
1. High Value
Chinese products have high value, as they have top-notch quality standards. The laws are lenient towards industry and you can buy a lot for lesser price.
Chinese electronics are in high demand across the world. You will be able to sell your products quicker than ever.
2. Unique Finds and Cool Range of Products
The industries in China don't know any limits and they create whatever they can think of. You can find a cool range of products and unique finds.
There are products you didn't know existed before in the Chinese Electronics Wholesale market.
3. Fewer Competitors
If you are looking to source products from China, and wholesale them. You will have few competitors left in the market. The rates and supply ability are unmatchable of Chinese Electronics Market.
You will be able to source the products at unmatched prices. Without having to worry about large order quantities to be fulfilled.
It will have the best impact on your business and profitability.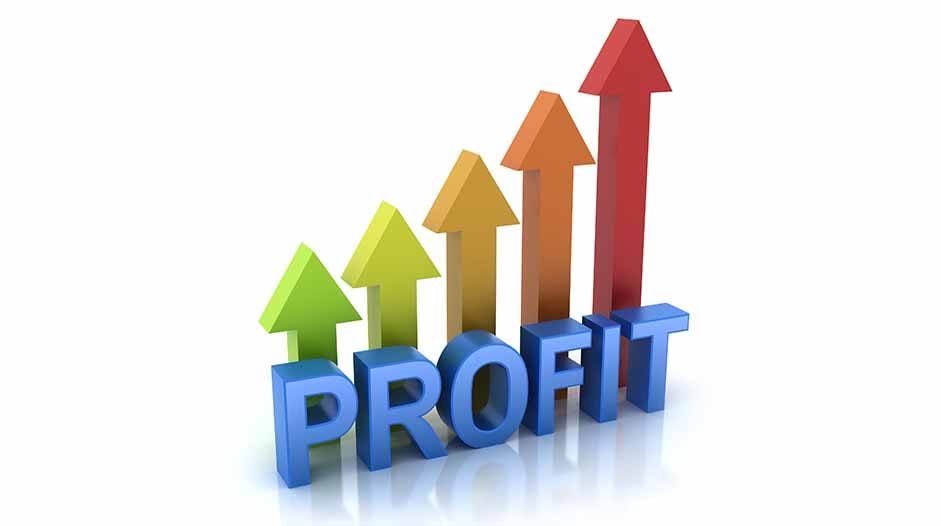 How to find an electronics supplier?
When it comes to finding the right electronics supplier. You need to conduct thorough research. There are thousands of suppliers selling their products in China.
Among them some are OEMs, some are distributors or wholesalers, while there are some fraudulent suppliers too.
Hence, if you want to conduct your business with these Chinese suppliers to import electronics to your country.
It is imminent that you find a supplier beforehand to avoid any inconvenience later.
There are two ways, that you can find the right supplier and these are:
a.Find a supplier before coming to China
You can conduct your research through the internet. Or you can get help from an agent sourcing service, such as Leelinesourcing. They can help you to find a supplier before coming to China for you.
Once you have found a supplier, you can schedule a meeting easily and get the rest of the things done.
b.Come to China first, then find a supplier
While some may think it unwise. Yet, it is the most efficient and proactive way to find the right supplier for electronics.
Chinese electronics markets are flooded with tons of suppliers. You never know what you are getting into, before visiting these markets. You need to visit these markets yourself to get an idea of the suppliers. This will let you help understand better, what the products are like in terms of quality and prices.
You can also effectively compare the products before making any deal with these suppliers.
Two of the largest electronics markets you should visit would be:
1.Shenzhen, Biggest Electronics Wholesale Market in China
Shenzhen is one of the largest electronic wholesale market in the world. It is undoubtedly the biggest Electronics wholesale market in China.
The market is dedicated to electronic supplies. You can find a number of items here like Mobile phones, computers, laptops, gaming consoles, all the accessories, and much more.
The market also has a lot of OEMs selling their products. These wholesale markets are spread across the city and cover plenty of services as well for you.
Suggested reading: Best 10 Shenzhen Sourcing Agents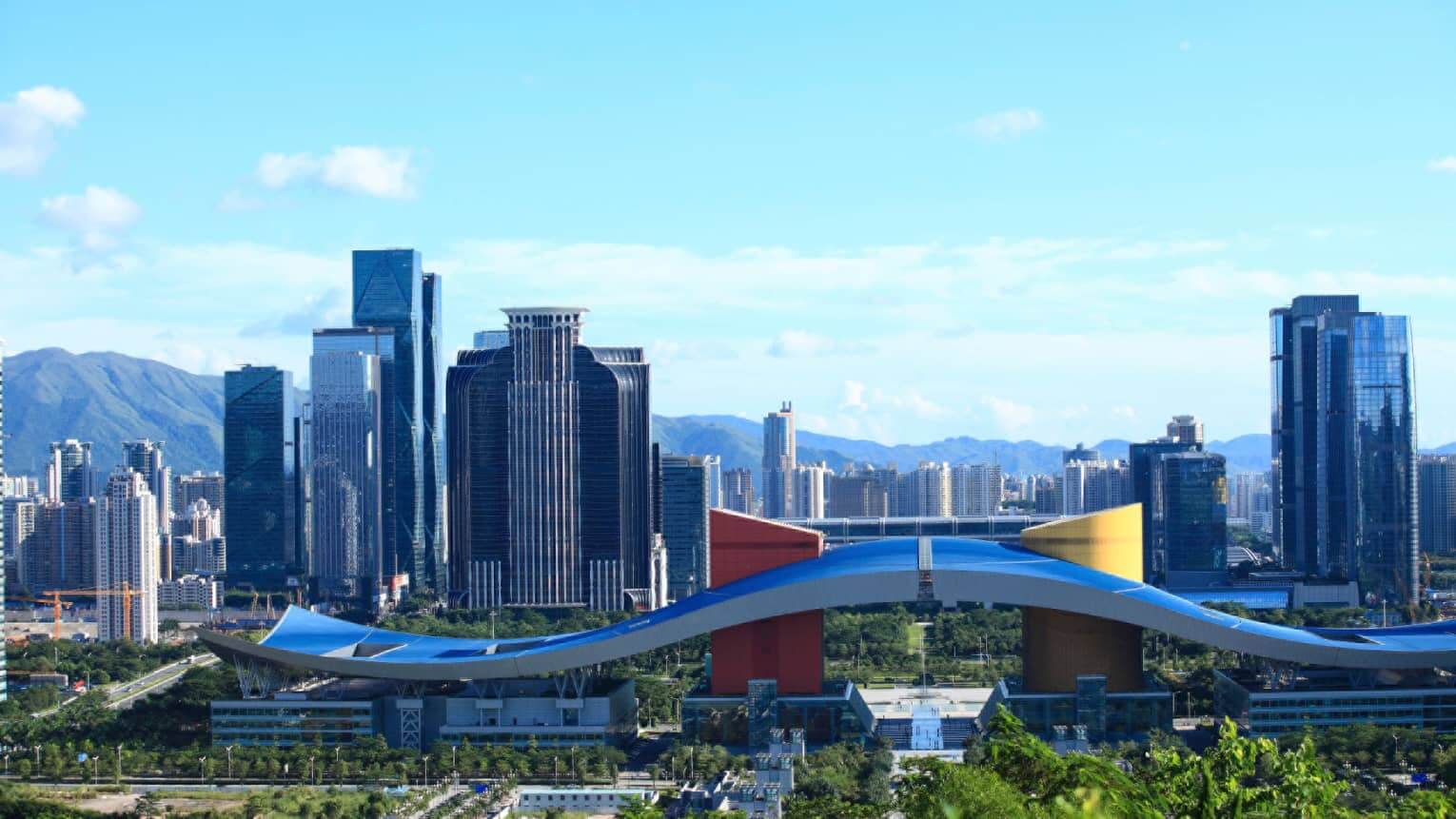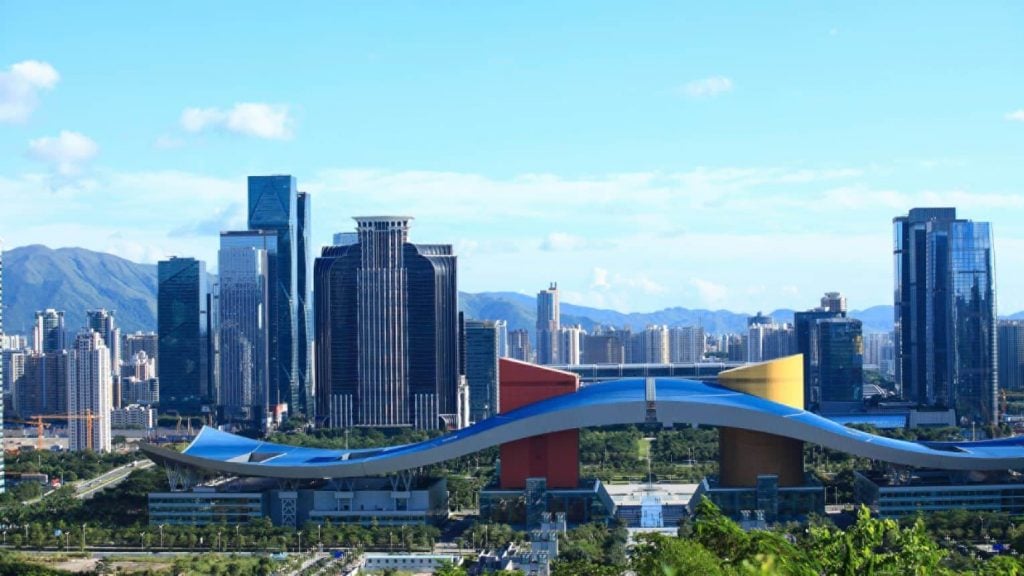 2.Yiwu, World's Biggest Wholesale Market
Yiwu wholesale market features more than 450,000 types of products and electronics is a major product being sold in this market.
You can visit the Yiwu electronics market to have an idea of the number of products. Many product are being sold here and compare quality and prices to choose the seller that suits your needs best.
Suggested reading: Best 10 Yiwu Sourcing Agent In China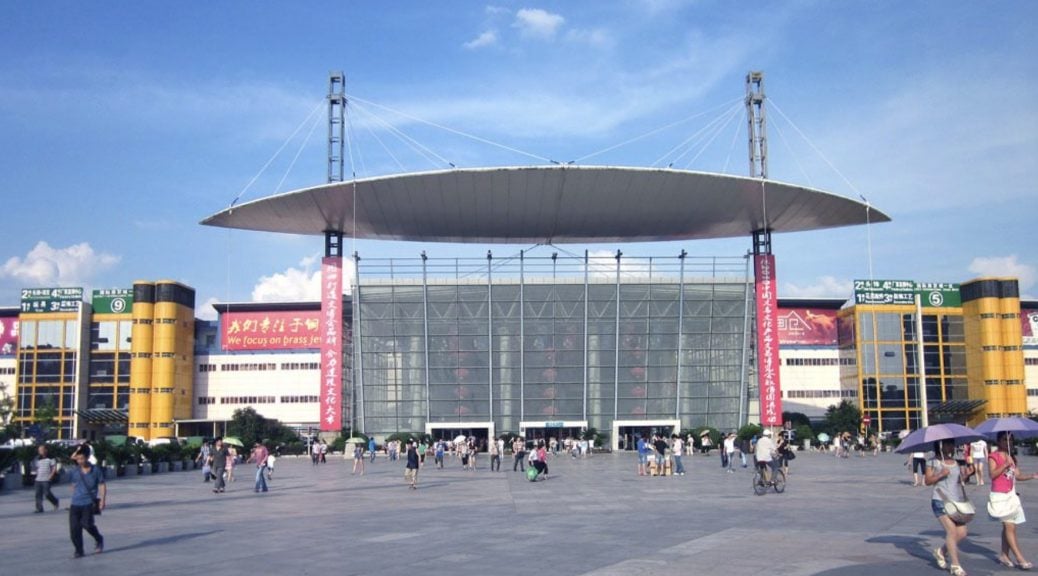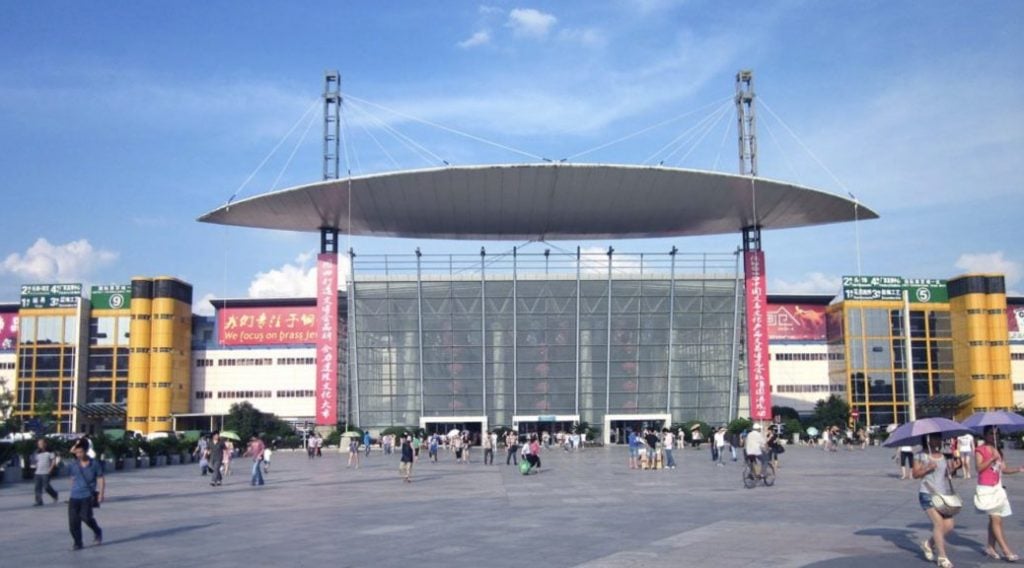 c.Trade Shows & Fairs of Electronic Products
There are several trade shows & Fairs of Electronic products. These are held annually/seasonally. These fairs are a great way to conduct business with Chinese suppliers.
Top brands and suppliers partake in such events and showcase their products. There are some most innovative and latest technologies showcased in such events.
You have the choice to pre-order that as well or strike right deal with the suppliers.
Some famous trade shows that regularly take place in China are:
China Import and Export Fair/Canton Fair
Canton Fair is held every spring and autumn season in Guangzhou, China. The fair has a history that goes back as long as the history of industry in China and hundreds of products are being showcased in the event.
This Fair is dedicated to Electronics. This is a must-attend event for you if you want to buy electronics from China for business purposes.
Hong Kong Electronics Fair
Hong Kong Fair is undoubtedly the largest electronics trade show in Asia. The fair is held each year in spring and autumn seasons and the number of companies skip over 100s to thousands.
Not only Chinese companies but manufacturers from all over the world participate in the Hong Kong Electronics Fair.
International Consumer Electronics Show
The show is held in LA, Nevada, USA each year and is the largest show in the world for showcasing consumer-related electronics products.
NEPCON JAPAN
Being held in Tokyo, Japan. Nepcon is Asia's leading trade show. It is focused on innovation, new technologies, Research and Development Sectors. It also supports manufacturing technologies.
Suggested reading:China Trade Shows: Ultimate Guide 2021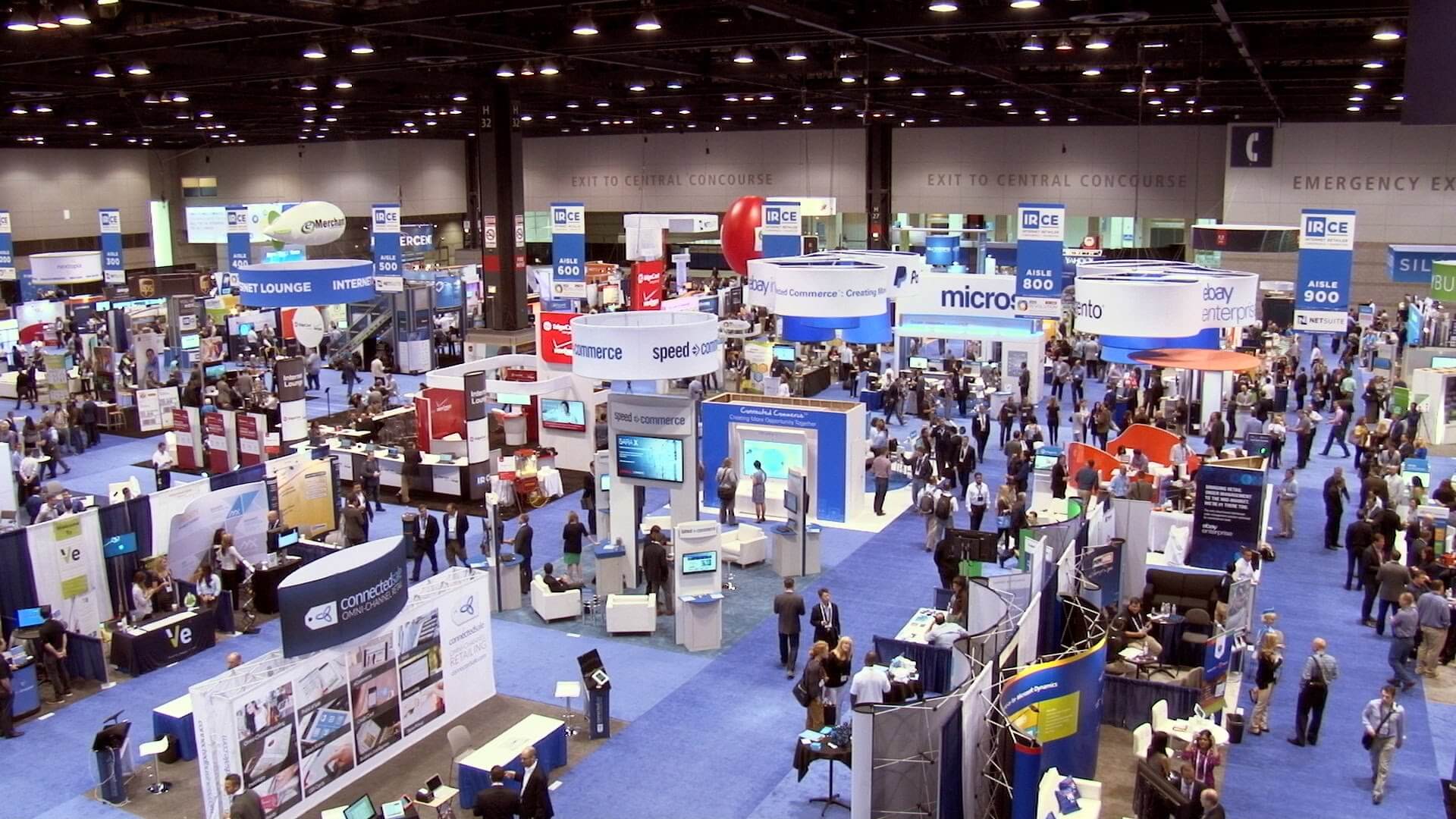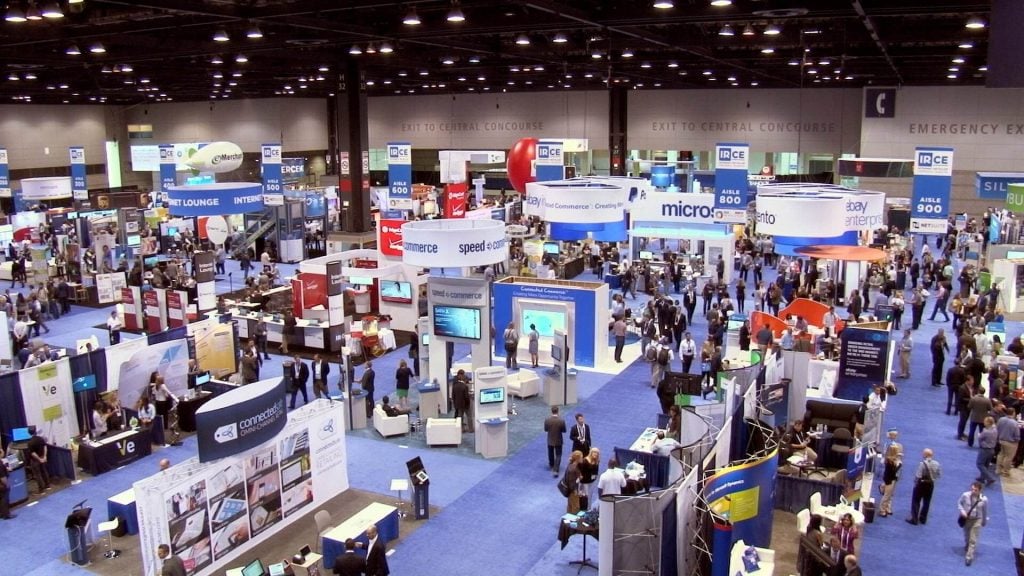 Why Go For Wholesale Electronics Online?
While the best way to buy Electronics from China is to visit China yourself. This way you can meet the suppliers in person.
So, you can inspect the quality of products being bought and also bargain the prices.
Also, if you are not a wholesaler or want to purchase products that would be lesser than a container. It will not be wise for you to add the travel, and accommodation expenses to the business.
For those who are looking to purchase electronics and import them to their country. Online wholesale electronics market is the most convenient way to buy these products.
Websites offer authenticity and according to their order quantity needs.
How to Wholesale Electronics Online
There are tons of Chinese websites that allow suppliers to sell their products online and buyers from all over the world can order these products through these websites.
There are certain websites that allow wholesale options for the suppliers and you can use them to locate the right supplier for you online. The websites are:
A.Find electronics suppliers on Alibaba
Alibaba is famous for its fast processing, authentic products, and effective customer support services. Despite all these perks, you have the chance to come across scammers and you need to beware of such scammers while buying any products online.
To find the right supplier on Alibaba, you should definitely check the supplier's reviews and ask for sample products for quality inspection.
B.Find electronics supplier on Global Source & Made-in-China
While Alibaba is all about suppliers and distributors, these two websites give you a chance to interact directly with the manufacturers.
If you have bulk order quantities, you can discuss your requirements with manufacturers with the help of these websites and they will also be happy to print any logos or customize the products design according to your choice.
Suggested reading: Made in China vs Alibaba: Which one is better?

C.Find electronic suppliers on Aliexpress & DHgate
These two are the best websites to find retailers if you are looking for a number of products that are not supported by manufacturers or wholesalers.
There is no minimum order quantity, and you can buy from as low as a single product to hundreds of products according to your needs and requirement.
You can buy without any MOQs and have the products shipped directly to your country through various shipping methods available.
Suggested reading: Aliexpress vs Dhgate: Which is better?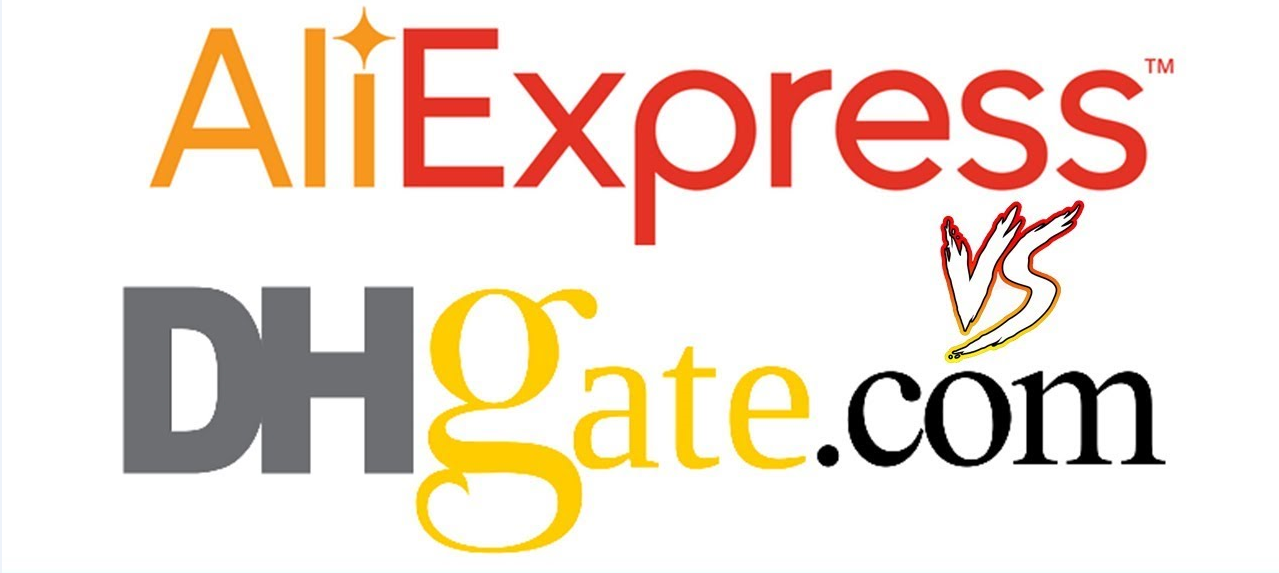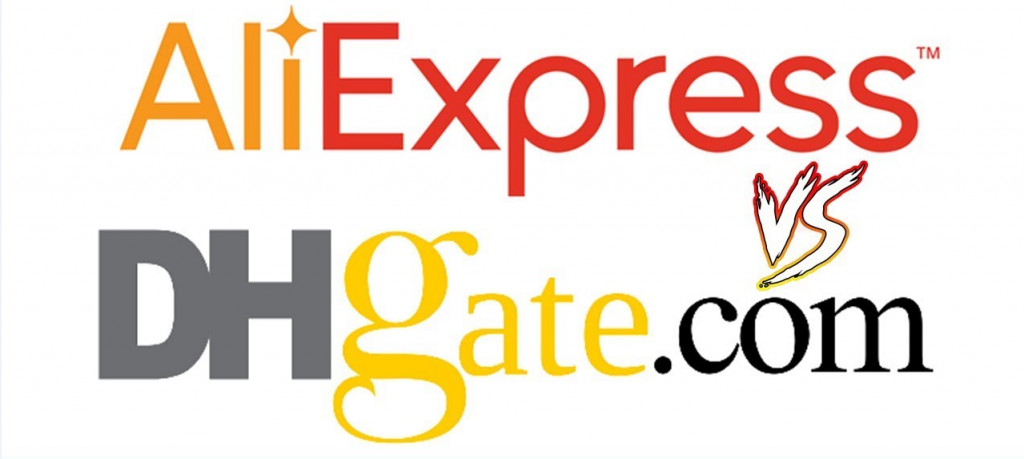 Best 10 Chinese Wholesale Electronics Websites
While you have several options like attending the trade fairs, getting the help of a trusted sourcing agent service provider or finding the suppliers yourself by roaming in the china electronics market.
However, the most convenient and safe way for you is to find trusted and authentic suppliers online.
There are a number of websites that allow wholesale suppliers to sell their products online and they can be trusted because they offer certain features like price transparency, strict quality controls, low MOQs, a Diverse range of products to choose from and fast delivery.
Some top websites that you must consider if you are looking to have products purchased online from China Wholesale suppliers are:
1. Chinabrands
When it comes to buying electronics safely and conveniently. Chinabrands.com stays at the top of the list. Due to their strict quality inspection policies.
Chinabrands.com not randomly inspects the product but runs quality inspection on all the products that are being sold through the website three times.
This ensures optimal level quality, and they have invested a lot in their quality inspection process to make the transactions scam-free.
There are also a number of incentives like you can collect CB points on each purchase that help you in getting discounts, so the prices get highly competitive with the best possible security.
2. Sunsky
Sunsky is a China-based distributor and wholesaler for most major electronics products. They supply mobile phones, accessories, peripherals, computers, laptops, surveillance equipment and more.
With their huge operation, they have launched their own website. Website allows you to purchase the electronics in wholesale prices.
They are successfully delivering thousands of orders in over 200 countries daily.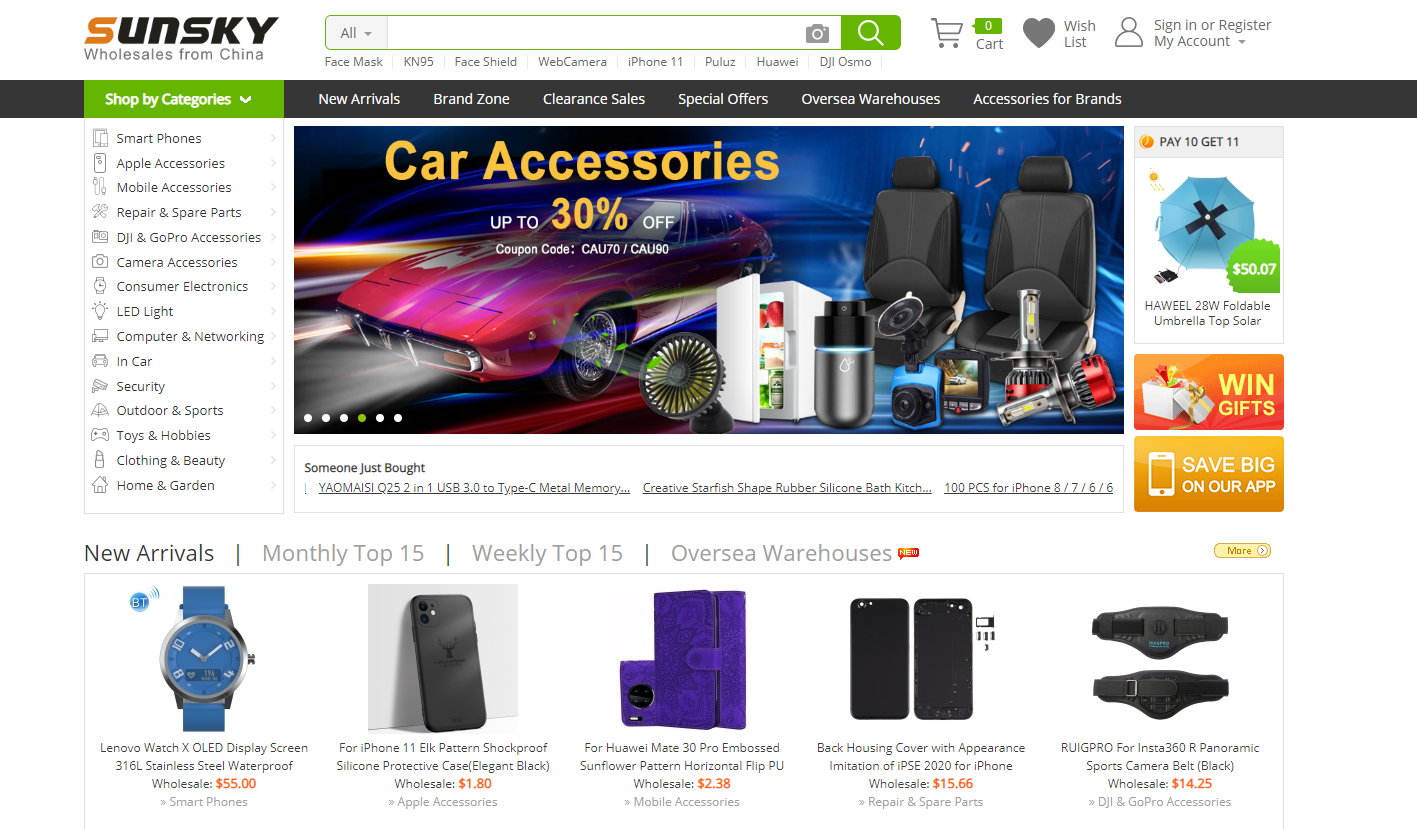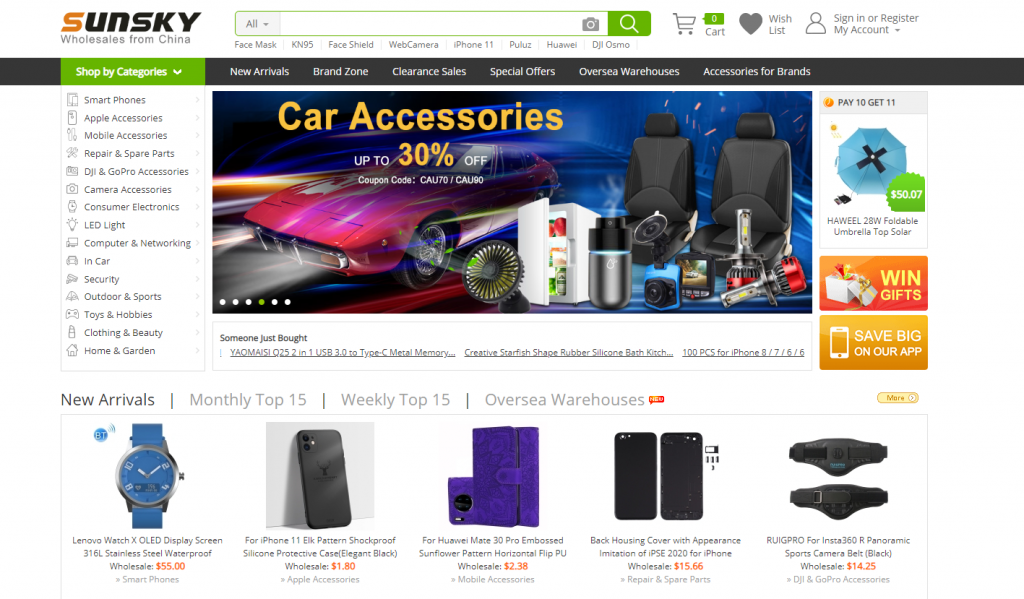 Chinavasion is the best online wholesale distributor who is dealing with both B2C and B2B clients at the same time. With Chinavision, you do not have to worry about MOQs.
They are selling even a single product like mobile phones, tablet PCs, electronic gadgets, LEDs and LCDs, security gadgets and much more. The best thing is, Chinavision provides 3 months guarantee on all their products.
So, there are no chances of getting scammed through the website in terms of quality. They are offering products at highly competitive prices than the market or other online websites.
4. Gearbest
Gearbest is another leading online website from China that is dealing in consumer electronics. The prices on the website are highly competitive compared to other websites and suppliers in China.
This would serve best for you if you are running a small shop, or want to order products for your personal use.
5. DealeXtreme
DealeXtreme is all about mouthwatering deals on electronic products that are being produced and shipped out of China.
They offer deals on bulk purchases or other products being sold, and their deals are unbeatable in terms of quality and price. If you are a consumer who wants to order products from China at the best prices.
This is a must-visit website for you. The trick is to keep visiting the website and have an eye on the latest deals and promos they are offering.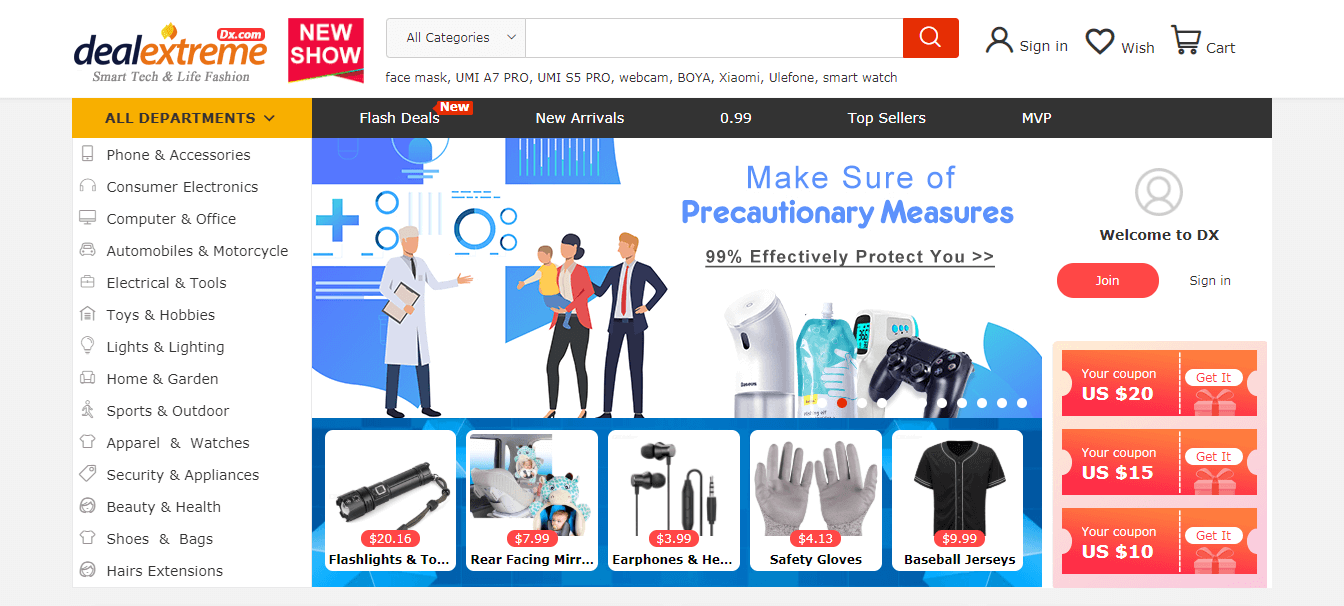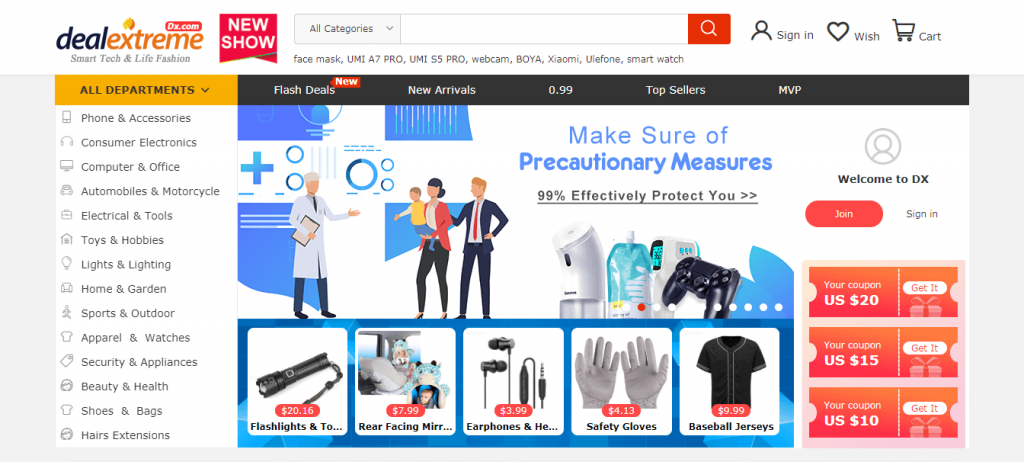 6. Dhgate
Dhgate is another website that do not sell their own products but is providing a platform for Chinese suppliers and consumers around the world to conduct business and buy the products in wholesale.
There are over 30 million products on DhGate and the diverse variety allows you to buy not only electronics but other products as well as apparel, household products, Bags, Jewelry, auto parts and much more.
7. Tiny Deal
The tiny deal is not for resellers as this a supplier-based website that allows consumers to buy the products directly from them.
The website has to offer hundreds of thousands of products ranging from smartphones, electronic gadgets, peripherals, car accessories, gaming consoles & Gadgets and much more at highly competitive prices.
8. Banggood
Banggood is your first choice if you are looking to buy a number of products from different product categories and have these shipped to you directly.
The website features thousands of products from multiple suppliers and all you have to do is add these products to your cart and complete the purchase to have all these goods shipped to your country at the best possible price.
9. Aliexpress
Aliexpress has grown to be the most renowned and famous website in the world for its fast shipping options, diversity of products and authentic payment methods.
The website believes in transparency and sellers on the website are highly competitive and helpful. The website allows wholesale manufacturers, distributors, and small suppliers to sell their products online across the world.
There are thousands of sellers on the website selling at least a million type of products and there are official stores of some of the most major brands on this website.
Chinazrh is another supplier-based website and they are selling the widest range of products online when it comes to electronics suppliers.
The website features, mobile phones, GPS devices, electronics gadgets, media players, electronic cigarettes, notebooks, Digital cameras, CCTV, security equipment, car accessories, and much more.
There are no MOQs on the website and you can buy as low as one product to the bulk quantity of products according to your choice and requirements.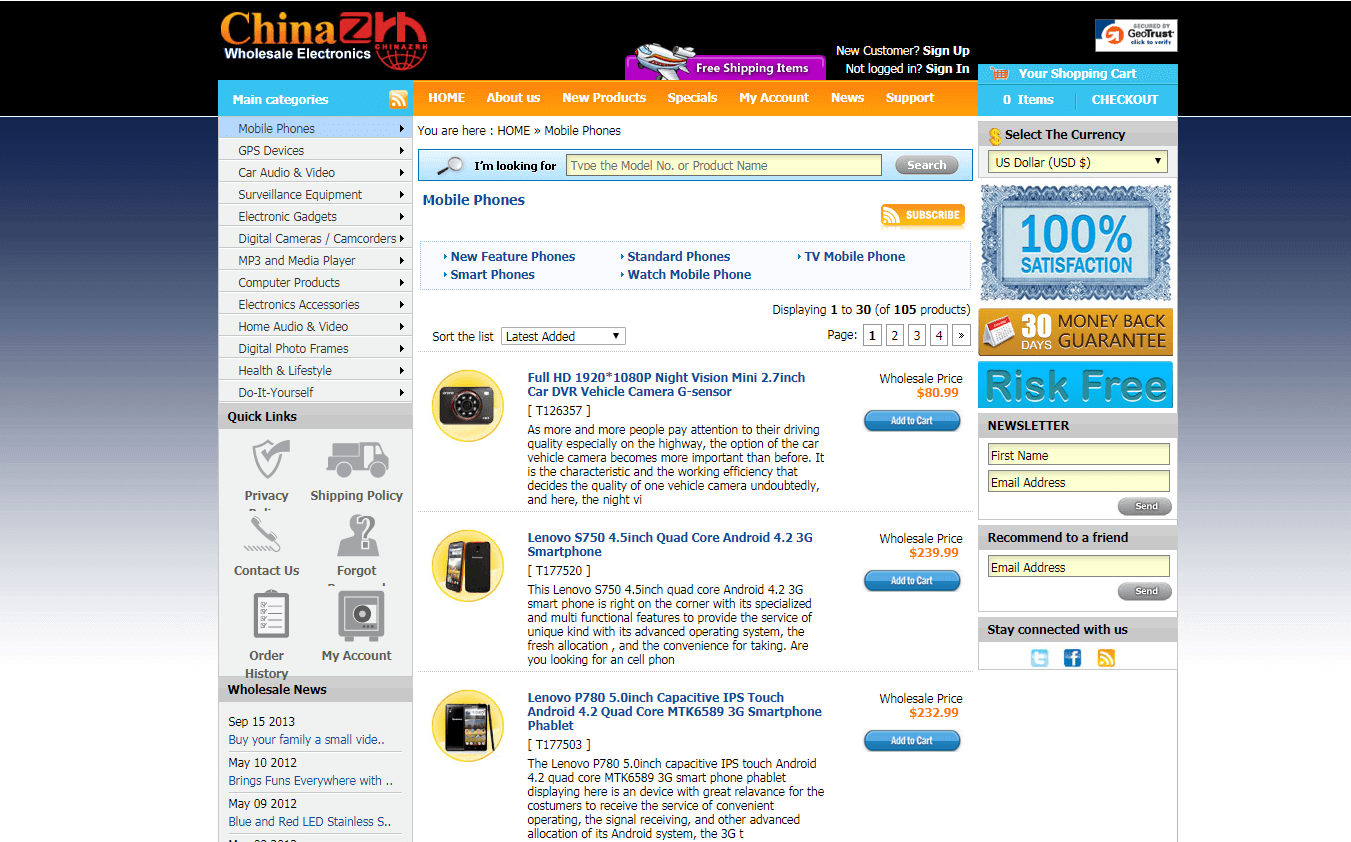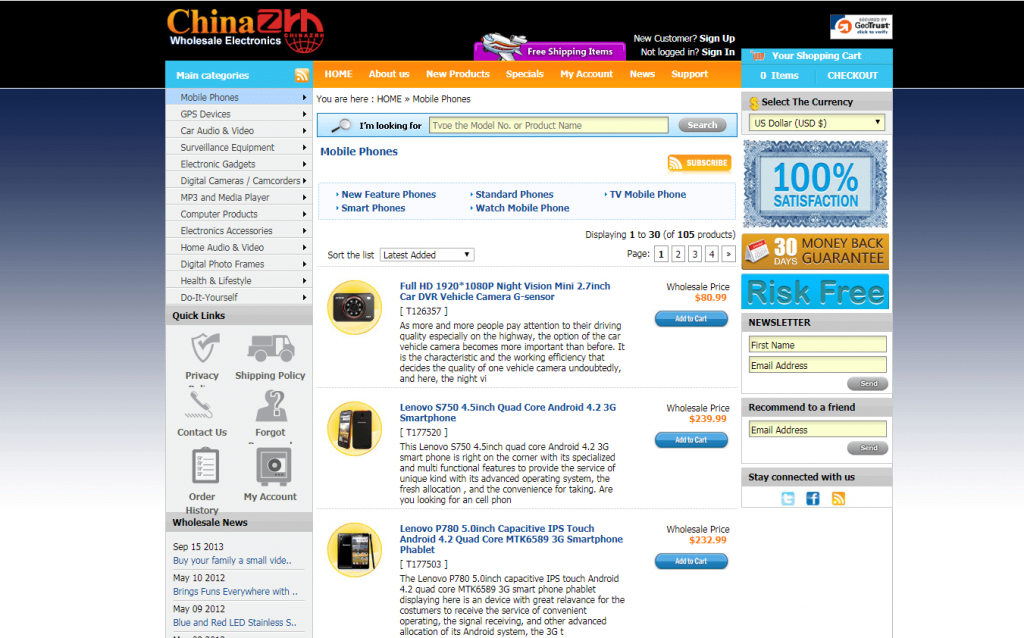 5 Tips You Need to Know Before Importing Electronics from China
When it comes to the import process, things are not as simple as just buying the products from China and have them imported to your country.
There are certain things that you must be aware of before making any purchase in the Chinese market for wholesale or reselling purposes.
Certain countries have their own rules and regulations and not everything that is manufactured in China can be imported to your country directly.
To be better prepared, before making a purchase decision in China electronics market, you should be aware of: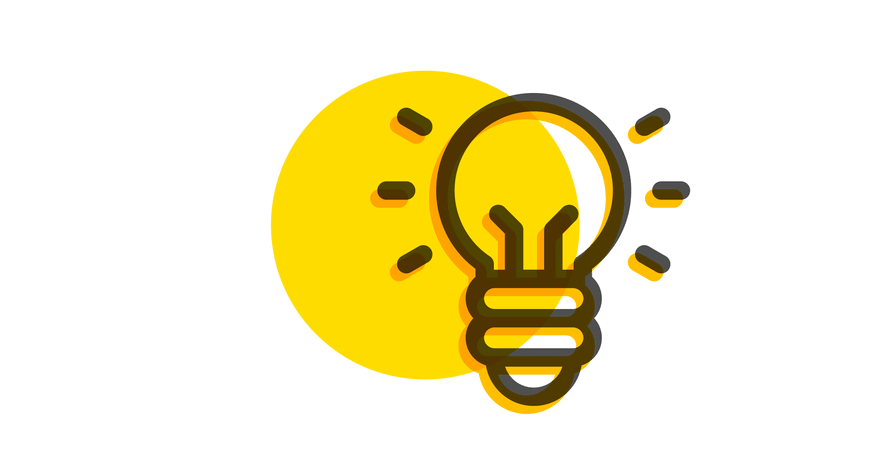 a.Electronics Quality Testing and Certifications
Electronics products require certain Quality testing, and certification to be able to import and export out of a certain country.
Hence, you should conduct thorough research on required testing and certifications needed by the country you want to have your products exported from China.
b.Electronics Packaging
To ensure safe transit, electronics require to have certain packaging that would ensure that there are no mishaps like short circuits or battery explosions during the transit.
Before making any purchases, you need to ask your supplier/manufacturer if they are able to comply with the packaging required for the transit of electronics.
c.Electronics Compliance Testing
There are certain inspections and regulations that electronics need to comply with when it comes to having electronics products imported or sold in a country.
You need to ask your supplier about these compliance testing certificates before making any purchase decision.
d.Technology Licensing
Suppliers, wholesalers, manufacturers, and retailers require a technology license to be able to sell an electronic product. You need to confirm with your supplier beforehand if he is able to produce a license for the technology for documentation purposes.
e.Quality Control
Quality control measures are a must-have for importing any electronics to your country. You will need a quality control certificate from the supplier/manufacturer to have these products shipped to your country and to sell them there.
Suggested reading: Best China Quality Control and Inspection Agent in China


Different Regulations of US and EU Market
US and EU market follow certain standardized regulations and testing certificates for the electronic products that are being sold in the country.
These certifications ensure that no risks are being taken and the electronics products being used and sold in the country are safe for public utilization.
Some of the most common and important regulations you need to know about before making any purchase decision are:
CE
CE marking is regularized by certain European standards and is the minimum marking that you must have before importing electronics or any other type of product into Europe.
It covers most standards and serves the purpose of having the baseline standard for any import.
GS
GS is optional and not required by any country to import any products into the country.
However, getting it is harder than getting CE certification and that makes the GS marked products more trustworthy and valued.
RoHS
RoHS is a must-have for you if you are looking to import electronics products into the USA. It is the abbreviation for "Restriction of Hazardous Substances" and manufacturers need to have a report for the raw materials that are being used in the manufacturing of products you are looking to be imported in your country.
FCC
Anything that is electric and emits electronic waves like cellphones, WiFi routers, Bluetooth enabled devices or radio receivers to need to be FCC compliant and have the marking on them.
Without FCC regulations, these devices cannot be imported to any country.
UL is a global certification company that helps you test your products against certain international standards.
The seal is to ensure trust between the customer and retailer and most retailers opt for getting UL certification even if they have the FCC certification on their products as an additional measure of trust.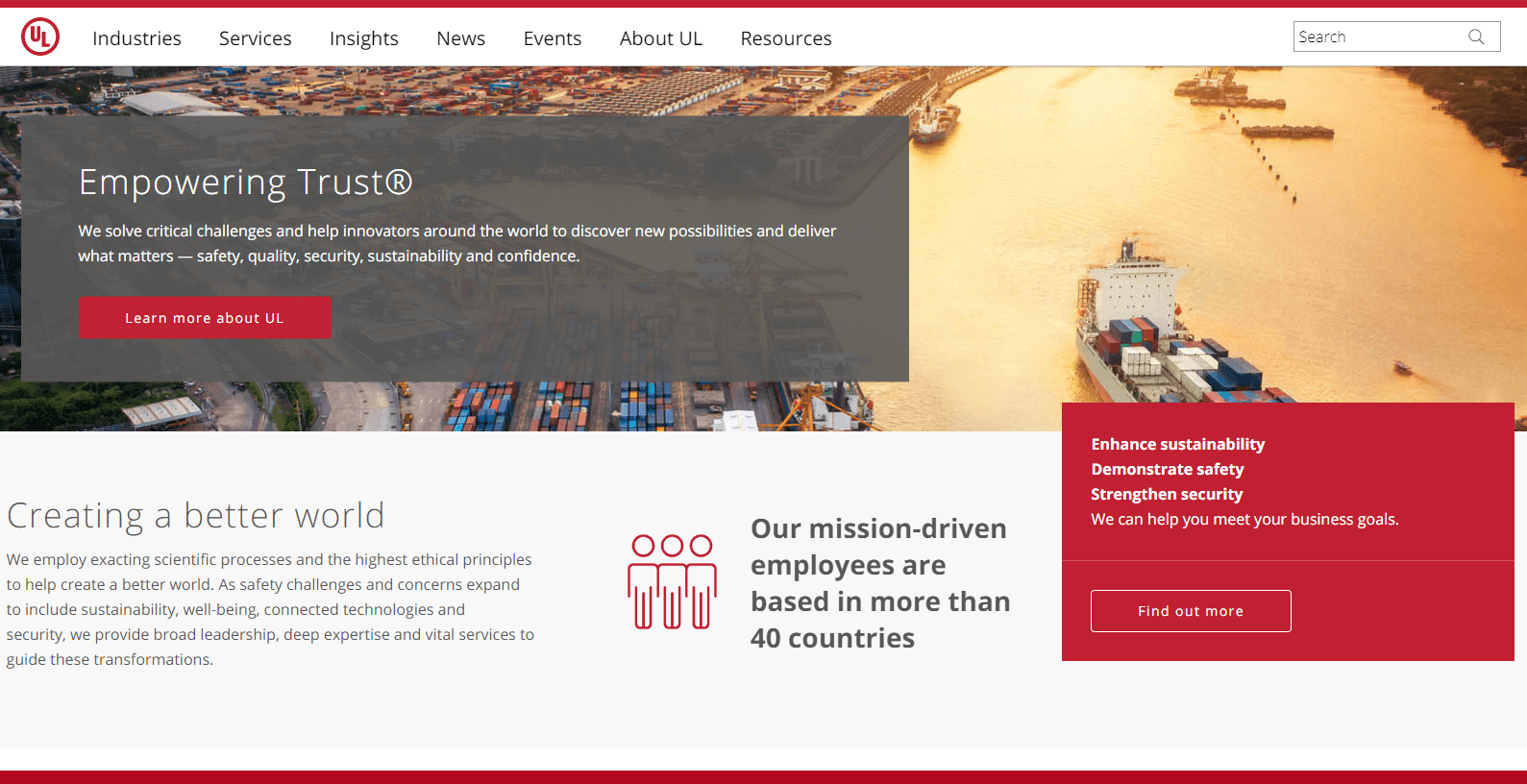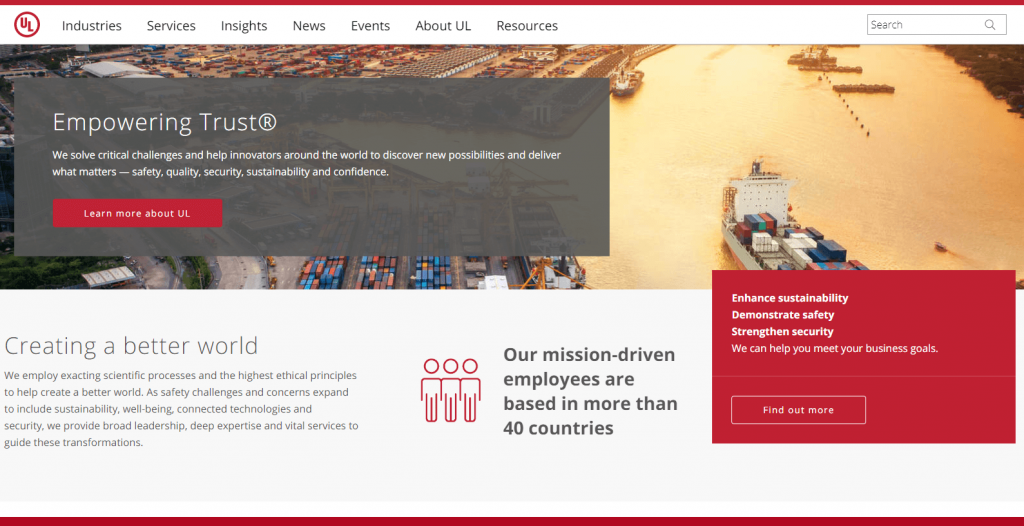 Various Types Of Electronics Products You Can Purchase From China
China is not limited to a certain type of electronics products and the variety of electronics products in China is hard to explain in words.
If you are looking for the possibilities of what can you possibly import from China, below is a mere list of some featured products that can be bought and imported easily from China:
Importing Digital Electronics From China
China has industrialist friendly policies and that makes it a heaven for all the OEMs and manufacturers across the world to have installed their plants and manufacturing units in China.
You can find a wide range of Digital Electronics in China at the best possible rate for wholesale.
Importing Analog Electronics from China
From resistors to transistors and other electronic circuits devices. You can get such devices in wholesale prices and bulk quantities easily from chinese electronics market.
The possibilities are virtually limitless with so many large- and small-scale manufacturing units.
Importing Consumer Electronics from China
Shenzhen and Yiwu serve the most popular market across the globe if you are looking to have consumer electronics shipped from China to your country.
These markets have suppliers, wholesalers, distributors, OEMs, and retailers from where you can shop the right consumer electronics and have them imported according to your clientele requirements.
Importing Power Electronics from China
China is undoubtedly a great place to have power electronics sourced like batteries, power banks, cells, chargers and more.
Chinese manufacturers comply with most major standards and you can import such products without any hassle.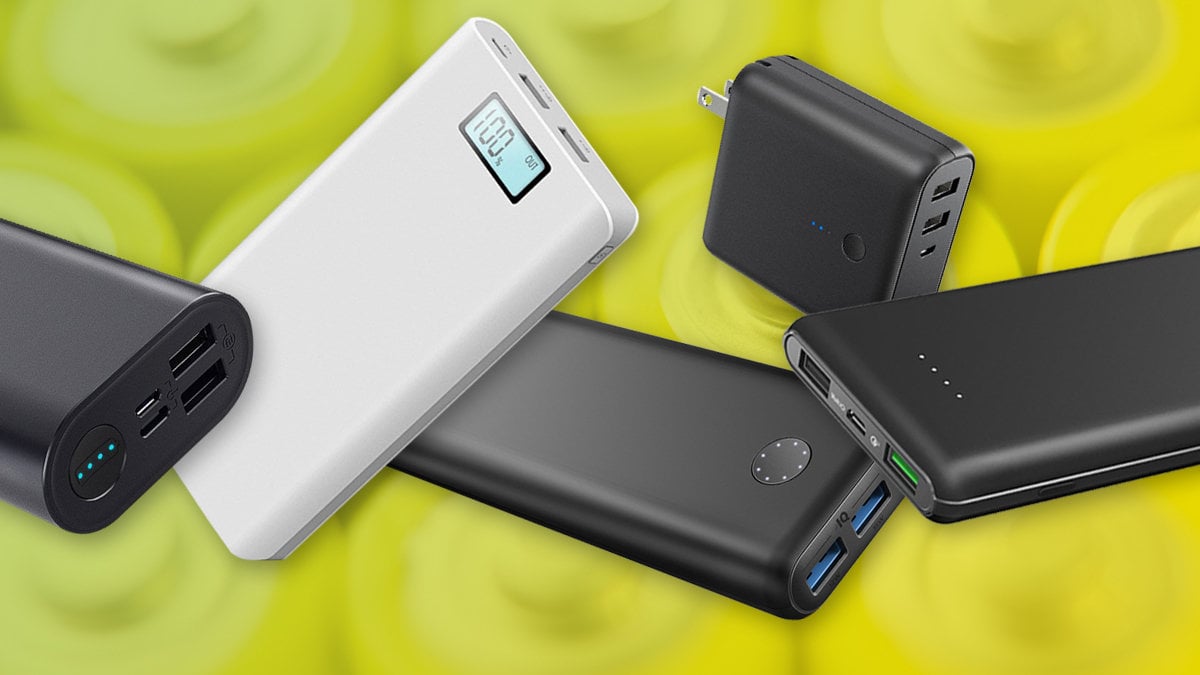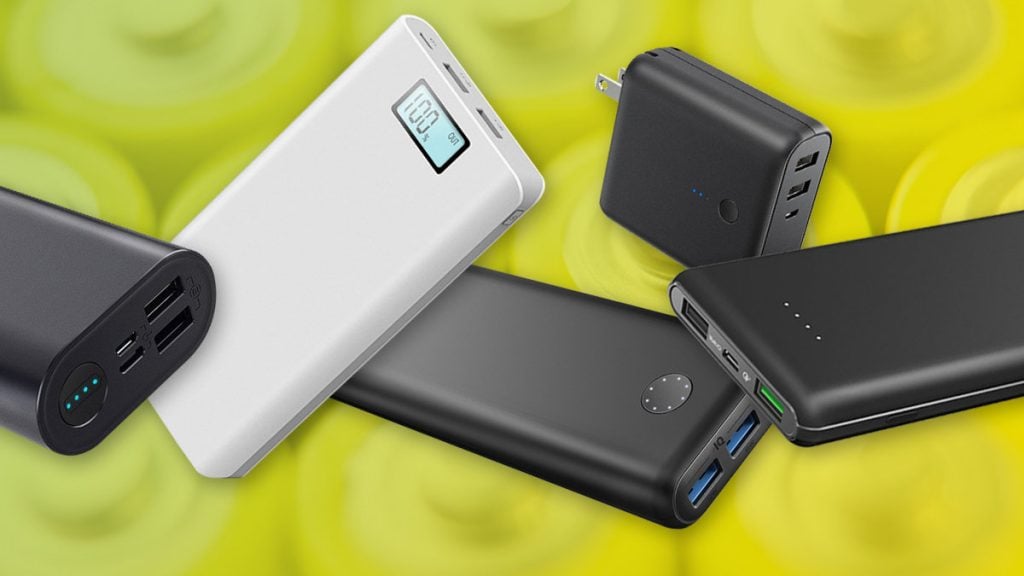 Importing Optoelectronics from China
Light-emitting electronics used for surveillance, security, telecommunication, and military purposes are being imported from China at the best possible prices and optimal quality.
Importing Marine Electronics from China
Chinese manufacturers and sellers comply with most standards and you can find a number of Marine Electronics manufacturers selling their products at highly competitive rates.
Importing IC chips from China
IC manufacturing is a hard task and not everyone can be said to ace the game. However, the story is different in China and tons of IC manufacturers are located in China, selling their products at relatively low prices than any other place in the world.
Importing PCB Boards from China
China has changed the game for PCB boards and is ranked first for PCB manufacturing, with over 90% of the PCB boards being manufactured in China.
These numbers do not require anything else to say, and China is the best place if you are looking for PCB boards.
Importing Mobile Phones From China
When it comes to mobile phones, you only can think of a few brands that are being sold in your country. However, it is different in China.
There are thousands of brands that are being manufactured in China. These brands offer premium features that are enjoyed by a famous flagship at half the cost.
Most major brands also have their assembly units in China, and China is the best place for you to import any mobile phones to your country.
Importing Electronic Machines from China
Shenzhen and Guangzhou have a number of manufacturers and electronic machines suppliers that can help you import the products to your country at the right price.
Importing iPhone battery from China
Batteries have a risk of explosion and not all battery manufacturers are able to comply with the security standards.
Hence, you need to be careful there and choose the supplier who has DG certification to handle the shipment smoothly.
Shipping electronics from china
After purchasing the electronics. You might be feeling stuck with having the products shipped to your country. There are several methods that you can use based on your requirements, budgets and the number of items you have bought.
A brief summary of these shipping methods you can use would be:
1.Sea Freight Shipping
Sea Freight shipping is the most efficient method as it is cost-effective and you can ship huge quantities of goods easily from a port to port.
However, you need to choose this method if you are short on budget, or have a lot of time at your hand. Shipping through Sea can take up to weeks and sometimes months.
2.Air Freight Shipping
Air Freight shipping is the fastest and safest method to have your purchases shipped to your country.
However, obviously, it is the most expensive one among other shipping methods and you should be choosing it only if you have to ship products really urgently or have an exclusive clientele that values time over bucks.
3.Electronics Rail Freight Shipping
China has an impressive railway system that is connected to most of the neighboring countries as well.
Electronics rail is the best way to have your products shipped to one of the neighboring countries or within the country from one city to another where you can collect the electronic products to be shipped to your country through any other means.
4.Electronics Door to Door Shipping
If you do not have a huge quantity of products purchased and want to make the most of your time.
You should consider door to door shipping services offered by major freight forwarding services like UPS, DHL, or FedEx.
These services ensure safe transit of your products, have insurance to offer and can handle small to mid-size deliveries easily.
Suggested reading: How To Find The Right Freight Forwarder?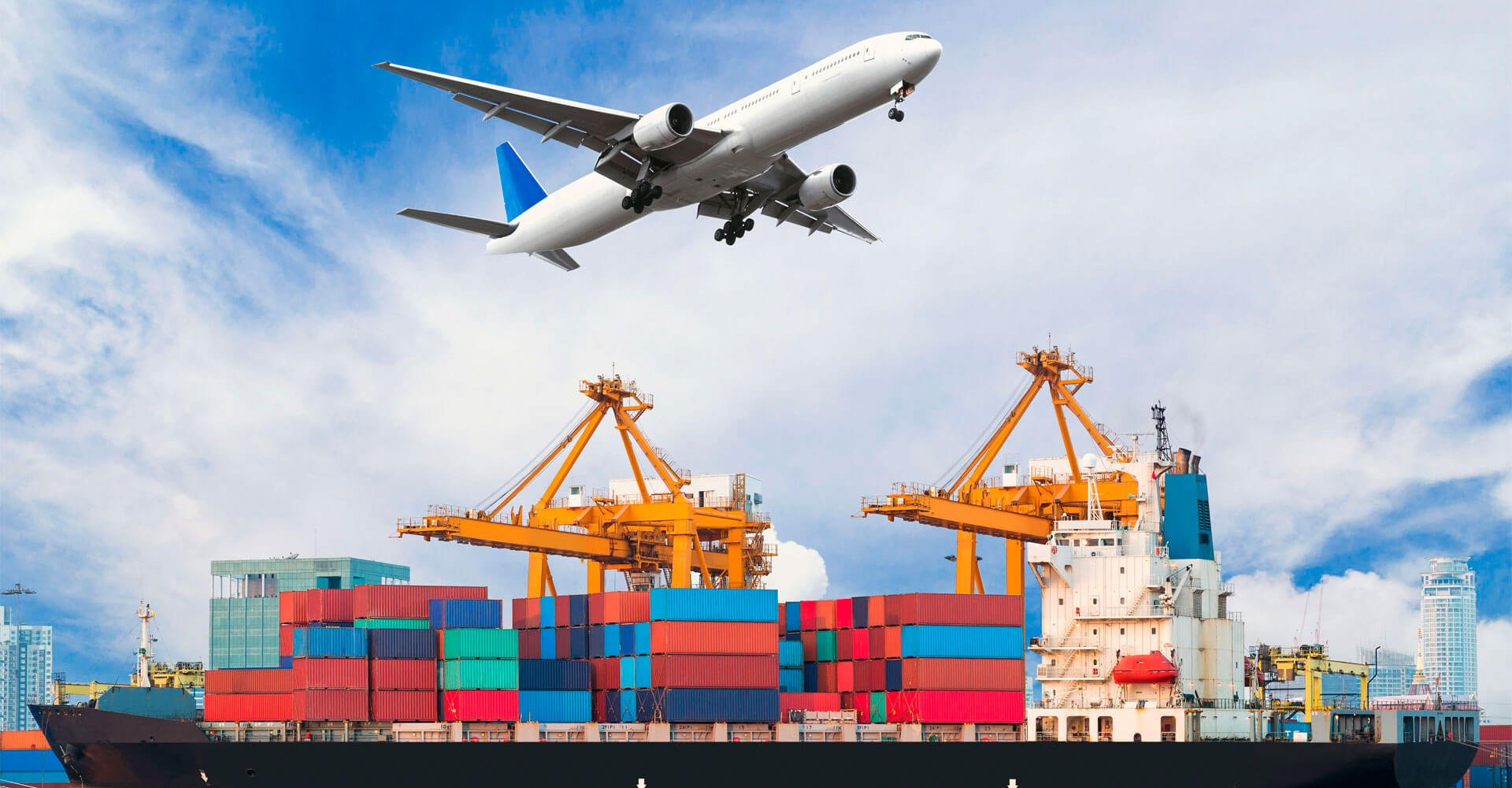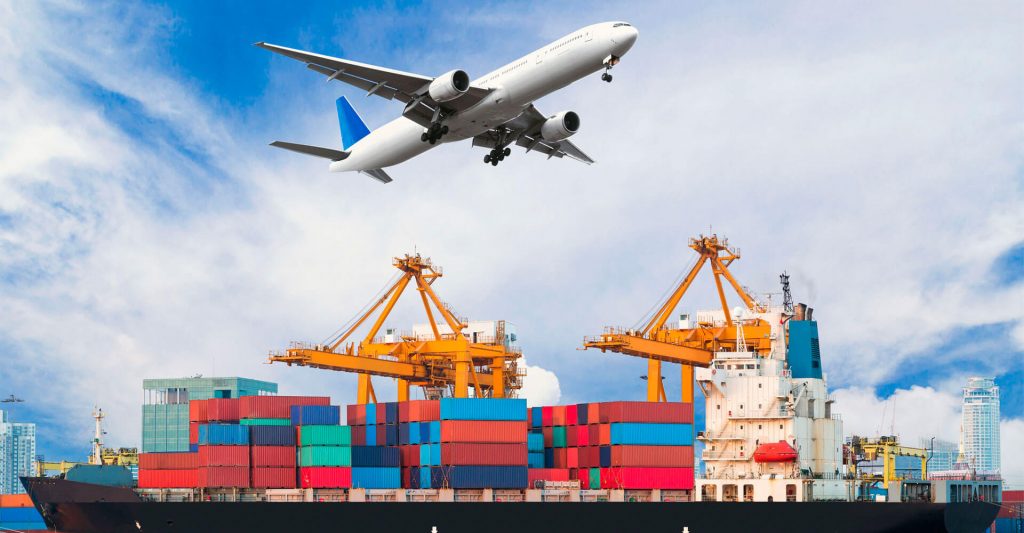 Conclusion
China has become the top country that is selling electronic products across the world and if you are looking at electronics business,.
China must be your first choice to have the electronics products bought and imported to your country.
However, there are certain things you must be aware of, like the possibility of scams, certifications required to have the products imported to your country and the possibility of ordering products online.
If you are new to the process and want professional guidance, you can also take help by hiring a professional Sourcing agent like Leelinesourcing that will help youWholesale Electronics from China and ensure profitable and efficient business opportunity for you.
How to Import Electronics From China
Importing electronics from China have been thriving since the inception of reform and opening-up policy in 1978.
However, some business owners were likely to avoid wholesaling from China because of the complicated and confusing regulation compliance, especially the electronics wholesale.
With the passage of time, it goes totally different as business startups find they will gain rather higher profit margins when wholesale from China than from the other places.
Given your concerns about the regulation compliance, we will offer a complete guide about how to wholesale electronics from China.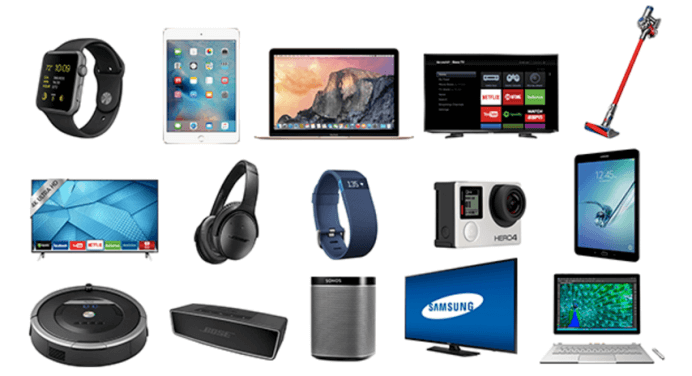 1. Regulation Compliance
Imports regulations in different countries vary regarding different national realities. Generally, European importers face a stricter regulation than American importers.
We will introduce the common regulations applied both Europe and the USA below.
The CE marking is a must if you are tempted to import electronics into the European market, which basically confirms that your imported product is manufactured in line with certain European standards.
It covers almost everything when you import into Europe, or your product will not be allowed to access the EU market. It is a must no matter which product you are importing.
GS or Geprüfte Sicherheit, is a third-party quality proof that certain product passes the test. It is a voluntary action, and not required by law. But it will help establish trust with customers.
It is commonly known, especially in Germany. The requirement for GS is higher than that of CE.
RoHS is short for "restriction of hazardous substances". It stipulates the use of 6 hazardous substance including lead, cadmium, mercury, chromium, PBDE, and PBB in products.
Closely linked with The Directive on waste electrical and electronic equipment (WEEE Directive 2012/19/EU), it is an integral part of the legislative initiative to resolve the increasing e-waste. It means suppliers to have a report for the raw-materials test for the final product.
RoHS has been applied both in Europe and the USA.
FCC label is a certification mark regulates electronic products manufactured or sold in the USA.
It means that if you import any device that is electronic needs an approved label certified by the FCC to the American market.
UL is a global certification company that specializes in product safety testing according to several established standards.
A certification issued by UL will help you build trust and credibility with your customers.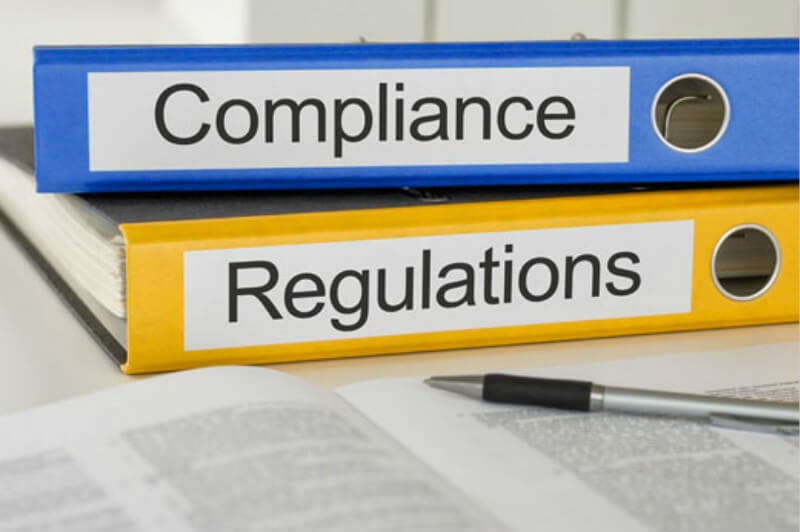 Electronics wholesale market distribution in China
A reliable supplier will be one of the key factors to your successful business. It will be incredibly challenging for you if you pay a visit to China regarding its vast land and languages barriers in China at the first time.
If you want to import electronics from China, it will be a good idea to familiarize yourself the electronic industry clusters in China.
You can search the Internet and find a potential supplier and contact with him to know much more about the Chinese electronics industry and prepare a visit to its factory.
On the other hand, you can go to China first and then find a supplier and visit the factory and negotiate further.
But before you schedule a visit plan to China, we will let you know much more about China's electronics industry distribution.
Shenzhen
Shenzhen must be your first place on your agenda as it is the electronic capital of China.
There is no better place to visit Shenzhen if you want to wholesale electronics or digital products as it is backed up a large number of electronic factories in the city.
With 10 miles away from Hong Kong, it was home to lots of electronics factories owned by residents Hong Kong or Taiwan in the beginning.
Foxconn, the world-renowned electronics manufacturer, has expanded their business from Shenzhen.
Huaqiangbei, or "Huaqiang North", credited as "China's Silicon Valley" or "The Silicon Valley of Hardware" is an area and sub-district of Futian, Shenzhen, Guangdong Province.
It is the most important market as it gathers all China wholesale electronics supplier. Each year, hundreds of thousands of people make their tour to the place.
It is the largest Electronic Marketplace in Asia and most electronic devices in the world originate nearby. It houses thousands of small individual shops representing manufacturers and factories in Shenzhen and Surrounding areas.
You can find everything in this area of Shenzhen including mobile phones, cameras, gadgets, laptops, computers, LCDs, cables, accessories, batteries from brand names like Canon, Sony, Dell, Apple, Asus, etc. Below are the top 10 electronics wholesale markets in Huaqiangbei.
SEG Electronics Market is for computer peripherals, such as keyboards, computer display, SSD hard disk, electron component.
Feiyang Times Mansion (Second-hand cellphone) is the place where you will be loaded with the refurbished phone, secondhand smartphone, phone packages, etc.
Electronic Science and Technology Mansion is the place where you can buy a power bank, USB flash card, Bluetooth speaker, etc.
Huaqiang Electronics Market is for a brand camera, TV boxes, loudspeaker, LED lights, automobile recorder
SEG Communication Market is for phone cases, high-copy phone accessories, phone chargers, etc.
Pacific Security Protection Market is for CCTV camera, pinhole camera, electronic lock,security accessories, etc.
Yuanwang Digital Market is for tax-free iPhone, iPad, Mac / Xiaomi / Meizu etc brand phone.
Mingtong Digital Market is where you can buy the feature phone.
Sangda Electronic Market is characterized by the Tablet PC and accessories.
Tongtiandi Communication Market offers iPhone screen, the middle frame, battery, even the phone package. You can build your own iPhone directly.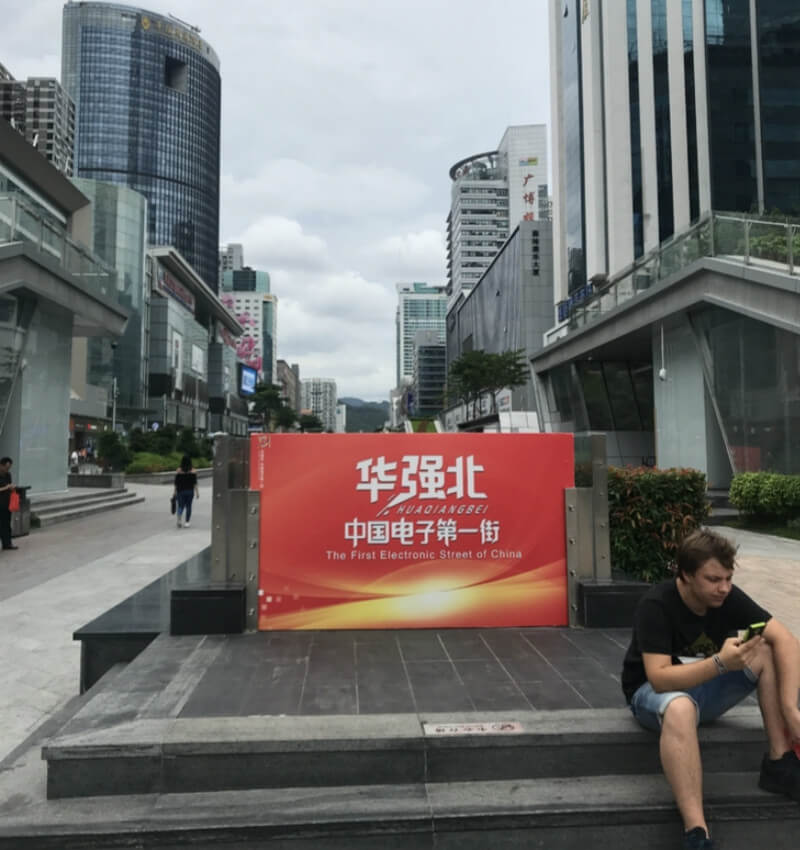 Yiwu Wholesale Market
the main market for electronics, but you can still find electronic products made in China in District 2, Floor 3.
Most of the electronic suppliers in Yiwu may source their products from Shenzhen, the concentration area of the electronics industry. You may run into price difference about the same niche.
Normally, the price in Yiwu is higher than that of Shenzhen. However, suppliers in Yiwu are much stable than that from Huaqiangbei.
The suppliers in Huaqiangbei rent the booths on a monthly basis, so you cannot expect a stable supply of products from the same supplier for a long-term.
Electronics Trade Shows
You can get the Global Sources Trade Shows to find the upcoming trade shows in the world.
Electronics trade shows in China is another option for you on your agenda in China. China Import and Export Fair/Canton Fair kicks off every spring and autumn in Guangzhou.
It is an international trading event with the longest history and showcase of a comprehensive variety of products. You can find the exhibition details about electronics on the website. Hong Kong Electronics Fair is the largest electronics exhibition in Asia.
It is a professional electronic fair where you will find suppliers from all over the world. It happens each spring and autumn in Hong Kong.

Wholesale Electronics Online
There are various B2B websites you can visit to find a reliable supplier.
Like Alibaba, it is a comprehensive website with lots of product categories and various products such as accessories, stationery, mechanical devices, etc.
But if you want to wholesale electronics from China, we highly suggest you choosing electronics wholesale websites for below reasons:
Strict quality control
Diverse wholesale electronics categories
Price transparency
High efficiency
Professional
Dropshipping service available
Generally, the top wholesale electronics websites in China are characterized by good quality, better technical and customer support, fast delivery.
For all business starters, it is vital for them to wholesale qualified items, have satisfied technical support, and good customer service.
These top wholesale electronics platforms are highly catering to their needs. We will introduce the 8 best websites to buy wholesale electronics online.
Chinabrands is one of the best options if you are wondering where to do electronics wholesale business. It has a wide range of wholesale electronics and all of them are at wholesale price.
Besides, this platform invests lots of money on quality control. Every product on the platform is inspected for 3 times at least. 100% product inspection has been guaranteed to ensure the quality standard.
Besides, every purchase on the website will generate corresponding CB points as returns, which incentivize your next purchase. In addition, Chinabrands also provide below services:
Dropshipping service will help you avoid capital risks and problems.
It will be very easy for you to find the hot selling items and the market trends on the platform as lots of retailers are spending a lot of time searching for the profitable niches.
It is equipped with profession teams to build strong SEO products descriptions for its group members to upload all the product details to their online shops, which will save you a lot of efforts and time.
Fast delivery service is available for you. You can even get your wholesale electronics within 24 hours.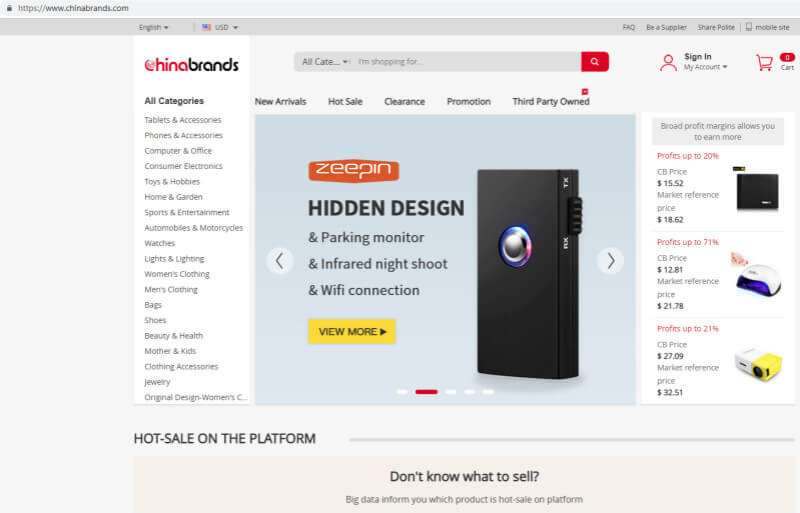 Sunsky is a Shenzhen-based wholesaler of electronics, specializing in mobile accessories, computer peripherals, game accessories, etc.
It is an emerging player in this area with its successful supply chain management with its service covering 200 countries daily.
Chinavasion is mainly selling android tablets, android phones, electronic gadgets, HD projectors, sports cameras, security gadgets, and other electronic accessories online at wholesale prices.
Founded in 2004, it has emerged as one of the trusted partner in China with its best service and quality items. 3-month quality guarantee and 1-day delivery service are available for all the customers.
Gearbest is a leading China-based retailer offering electronics, electric, apparel, communication accessories, etc. Its homepage is impressive.
And their customer service is great, offering warranties, shipping confirmation, delivery tracking, and email updates.
ePathChina is a one-stop shopping platform with a wide range of consumer electronics on their sites featuring LED flashlights, car & motor items, cellphone accessories, batteries, home video & audio, and many other diverse wholesale electronics.
Dhgate is a China wholesale electronics online platform for small business. There are over 30 million products in Dhgate including apparel & accessories, computers & networking, consumer electronics, toys & hobbies, health & beauty, bags & jewelry, home, auto, and more.
It is only an online platform, and you have to check the quality and the supplier by yourself.
Plusbuyer is a cheap wholesale electronics website offering a wide range of trendy electronics including consumer electronics, gadgets, gift items, etc.
But the product quality and customer service are not as good as customers' expectation.
TinyDeal is a China-based company selling cheap new Android smartphones, electronic gadgets, car accessories, game gadget, etc. You can drop ship lots of products over 12 categories from the platform at free membership.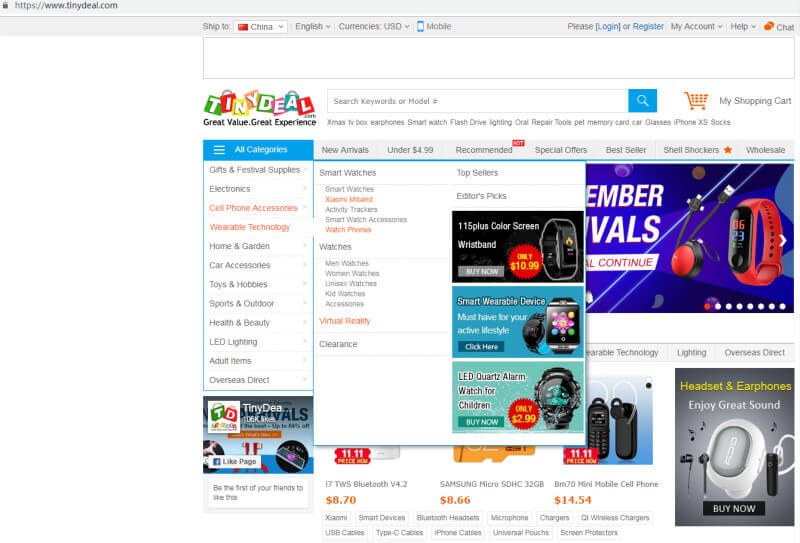 Besides, the sourcing agent is another option for you. You can find reliable china sourcing companies to source on behalf of you.
Leelinesourcing is a professional one with its great commitment in this area. it offers high-quality service with its expertise. Besides, it offers FBA service for Amazon platform.
Problems may prop up when wholesale electronics in China
It is known to all that electronics products are of high value and high-profit margin for qualified items. As a result, you'd better pay attention to the product quality to ensure a good customer experience.
If you are able to access the samples directly, you'd better check them carefully and get clear of everything about the product that influences its quality.
If you are sourcing online, the above professional websites are available for your reference.
Product warranty and its maintenance
When you do electronics wholesale in China, you also have to get clear about the after-sale service such as the product warranty and maintenance.
Generally speaking, you have to pay the freight cost and customs duty if you find products under warranty damaged and have the broken items returned to China.
While you can also contact your supplier and make a decision you both agreed upon.
China has emerged as a global leader in the electronics industry with its years' experience in the area and a rising number of tech-savvy engineers.
Wholesale electronics from China is a quite lucrative business. With the above info in mind, are you ready to start your own business?
Do you want a successful import business?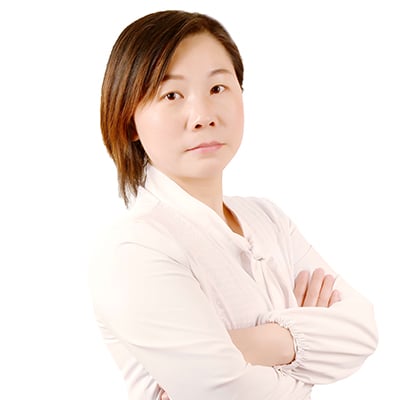 Hey, I'm Sharline, co-founder of LeelineSourcing. We've helped 2000+ customers import from China.
Do you want a better price on product or shipping?
We are sorry that this post was not useful for you!
Let us improve this post!
Tell us how we can improve this post?