A face mask is an object worn by the human being on their faces for various purposes.
These purposes include protection, performance, disguising, or entertainment.
In art history, especially in sculpture, generally mask is termed for a face without a body.
Commonly, when we listen to this word mask, we come up with a surgical mask in our mind.
A surgical mask is also recognized as a procedure mask or simply a face mask. The health professionals wear these during the treatment or surgery of the patients.
Generally, we make a mistake that these are designed to protect the wearer only from inhaling bacteria prevailing in the area.
Instead, they are designed to protect the patient too from the wearer aerosols and liquid droplets coming out from his mouth and nose.
Medical masks are less effective than respirators, like N95 or FFB masks. These respirators are specially designed to make wearer protected from various virus particles present in the air. They are designed in better shape with quality material and tight seal.
Instead of medical use, masks are commonly used by the general public in East Asia. These are mostly used in those countries which are most populous like China because the rate of airborne diseases in China is high.
Since the outbreak of Coronavirus in China, face masks have gained a huge demand not only in China but all over the World.
Hence, China is manufacturing face masks not only for itself but also to export these. Therefore, China is one of the top manufacturers of face masks around the globe.

What Types Of Face Mask?
It is true; we come up with the medical mask in mind when we listen to a face mask. But there are many kinds of face masks in the market. They fulfill the different needs of the users. I have tried to elaborate these as follows;
1. Wholesale Medical Face Mask:
Medical face masks are adjustable face masks which are used to cover a wearer nose, mouth, and chin. Typically, these are used by the persons working in medical labs. These masks help them to keep their environment safe in their infectious respiratory secretions.
If you are dealing with masks, then you must know that the medical face mask has a high demand as compared to other types of masks.
The reason is, it is the most common mask which is used by every person related to the medical field, either they are doctors, surgeons, lab technicians, or even patients.
Top Manufacturer:
Louis M. Gerson Co.:They are ISO 9001:2009 certified manufacturer in NIOSH and CE approved respiratory products. They also manufacture coating products. Respiratory protection products include disposable surgical masks, cartridge respirators, and particulate respirators.
Coating products include paint strainers, paint spray gun accessories, spray socks, tack cloths, and strainer bags. These products are suitable enough for the surgical, medical, industrial coatings industries, and automotive refinishing.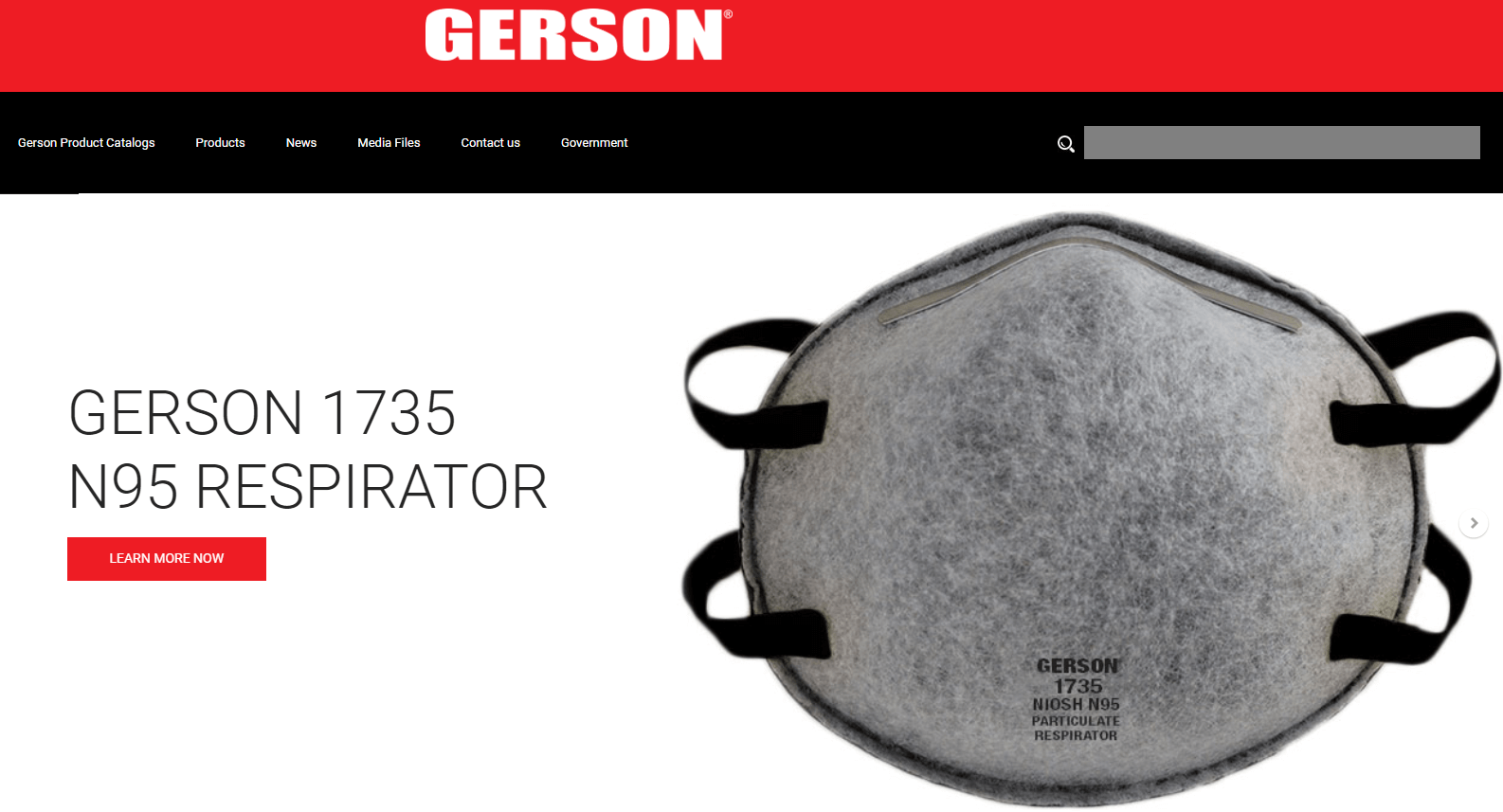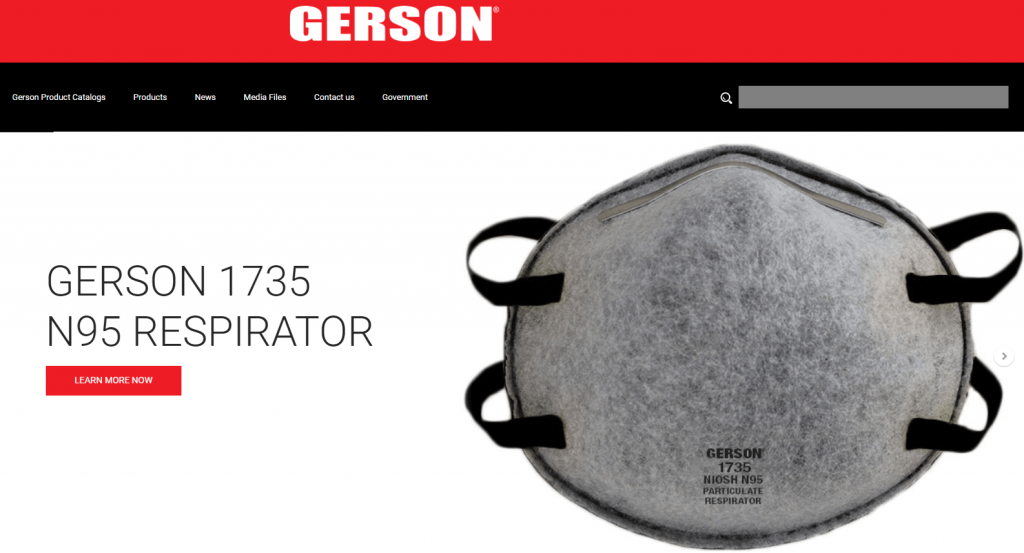 2. Wholesale Surgical Face Mask:
Surgical Face Mask as its name suggests is typically used by the surgeons in operation theatres. These face masks have more ability to screen the air while breathing in and out. The masks are manufactured in a way that it also prevents the wearer from others.
Like Medical Face Mask, they also prevent the patient from the human infectious respiratory secretions. But they also prevent the surgeons from filtering the air while breathing in to keep them safe.
Top Manufacturer:
Alpha Pro Tech: Alpha Pro Tech is situated in Westchester, PA. They are dealing in the business of protecting people, environment, and products. They sell the product under the brand name of Alpha Pro Tech as well as under the private labels.
The products are classified into three main segments. Infection Control Consisting of products includes face masks and eye shields. Protective Products includes complete head to toe protective products like coveralls, shoe covers, bouffant, gowns, caps, and lab coats. Building Products consist of the synthetic roof and house wraps.
3. Wholesale Disposable Face Mask:
These are face mask which is used for the single time and are wasted after usage. Therefore, these are called disposable face masks.
These face masks are used in situations where a wearer has to move between different contagious environments.
Hence, they are in need to quickly remove the face mask and to wear a new one while entering into a different environment.
Top Manufacturer:
Kimberley-Clark Corporation: This is an American Personal Care Corporation which produces paper-based consumer goods. Founded in 1872 in Neenah, Wisconsin, USA, the company has approximately 42000 employees around the globe. It is also listed in Fortune 500.
Kimberley-Clark produces medical & surgical instruments in addition to sanitary paper products. Their mask offerings include disposable, procedural, N95, surgical, and children masks.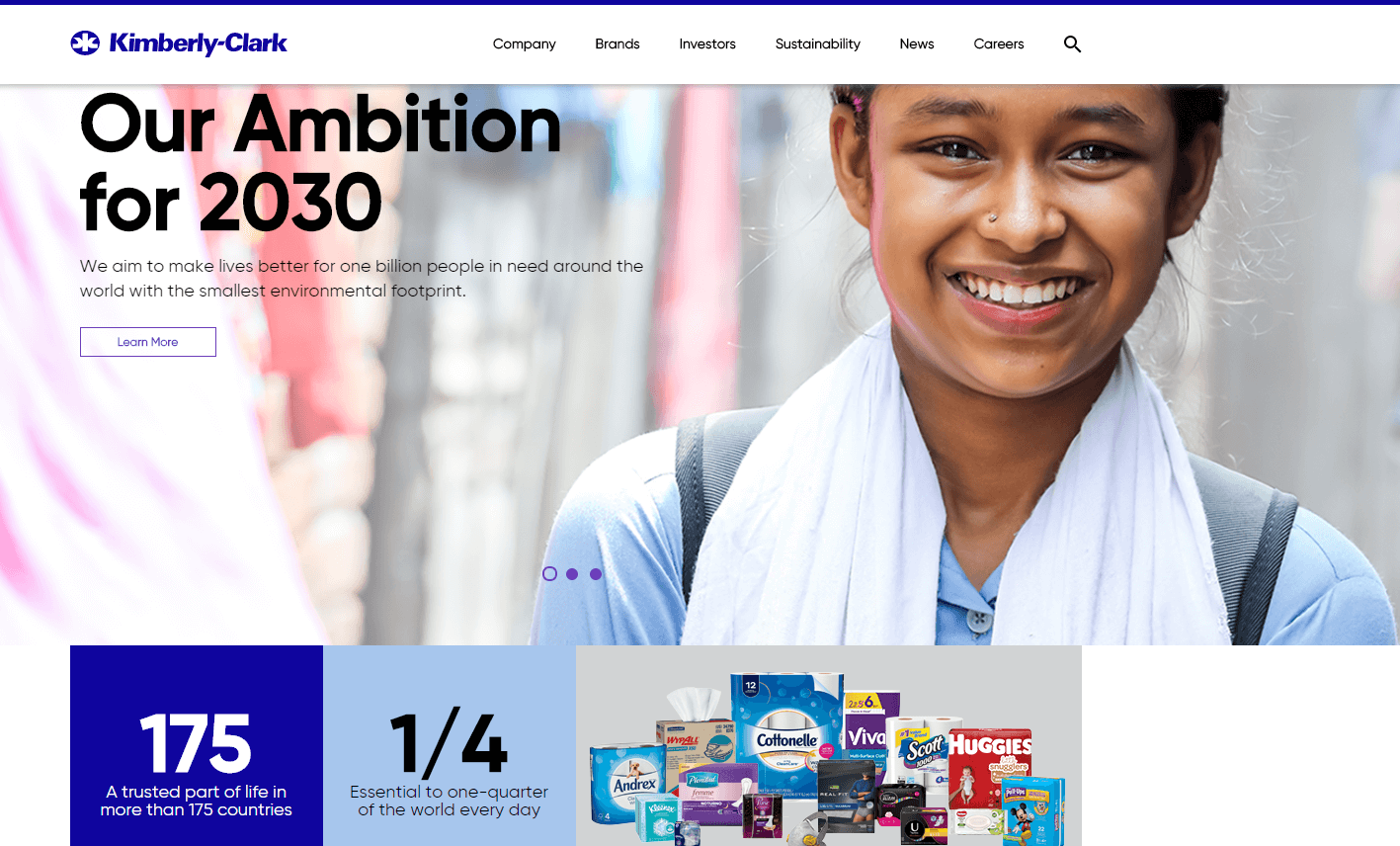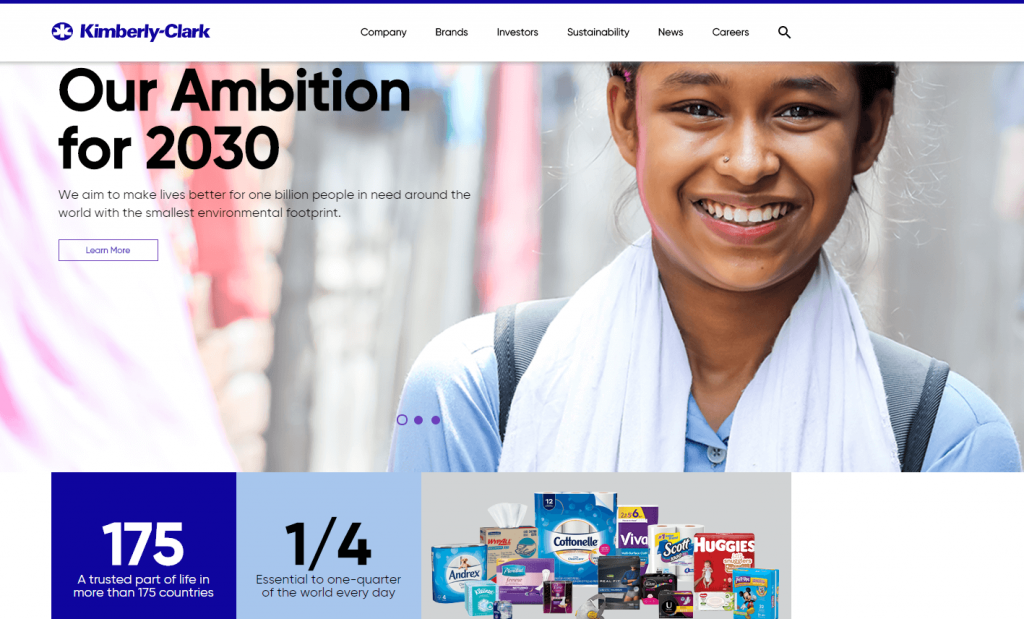 4. Wholesale Beauty Face Masks:
When we talk about our skincare routines, normally, there is no other best option than doing a beauty face mask. Beauty face masks are designed so that they can provide a high degree of concentrations to ingredients that are needed by your facial skin.
Many skin care specialists argue that beauty face masks are the best solution to help your skin give a boost when needed. No matter how stressed, tired, parched, or broken out your skin is, a face mask is there to help you out.
It helps you in the following ways;
Refines skin pores: Beauty face mask helps you to get refined pores and clearer skin.
Increases hydration: The water from the beauty face mask penetrates deep into your skin epidermis and hydrate these to soften the skin.
Diminishes fine lines: If you use beauty face masks regularly, it can help you to reduce the signs of aging like wrinkles, brown spots, and fine lines. Further, you get softer skin.
Top Manufacturer:
PROPHARM:PROPHARM core business is to manufacture the quality of private label products for interested clients. Currently, this company is indulged in manufacturing face care, body care products, and hair products.
Face care products include products related to beauty face masks, creams, peeling products, serums, cleansing. Body Care products include body milk, body washes, body scrubs, body butter, aloe gels, and body oils products. In contrast, hair products include shampoos, hair conditioners, hair oils, and hair masks.
These masks prevent the wearers from viral diseases. These masks are highly demanded these days due to the outbreak of the Corona Virus. This Virus has been spread around the globe and made many people suffer.
So, these masks are used to prevent the spread of epidemic diseases. The infected people of epidemic diseases also wear these masks to prevent the environment from the germs coming out with their breath.
Top Manufacturer:
Aero Pro Company: This company was established in 1993 in Taiwan. They are the manufacturer of various consumer protection products. They are renowned all over the World in this field because of their quality products offered to a variety of customers.
The main product line includes molded and flat-folding, antiviral, N95, surgical, masks. They prepare these masks for adults and children also. They use non-stimulating, non-toxic, and non-allergic raw materials to manufacture their products.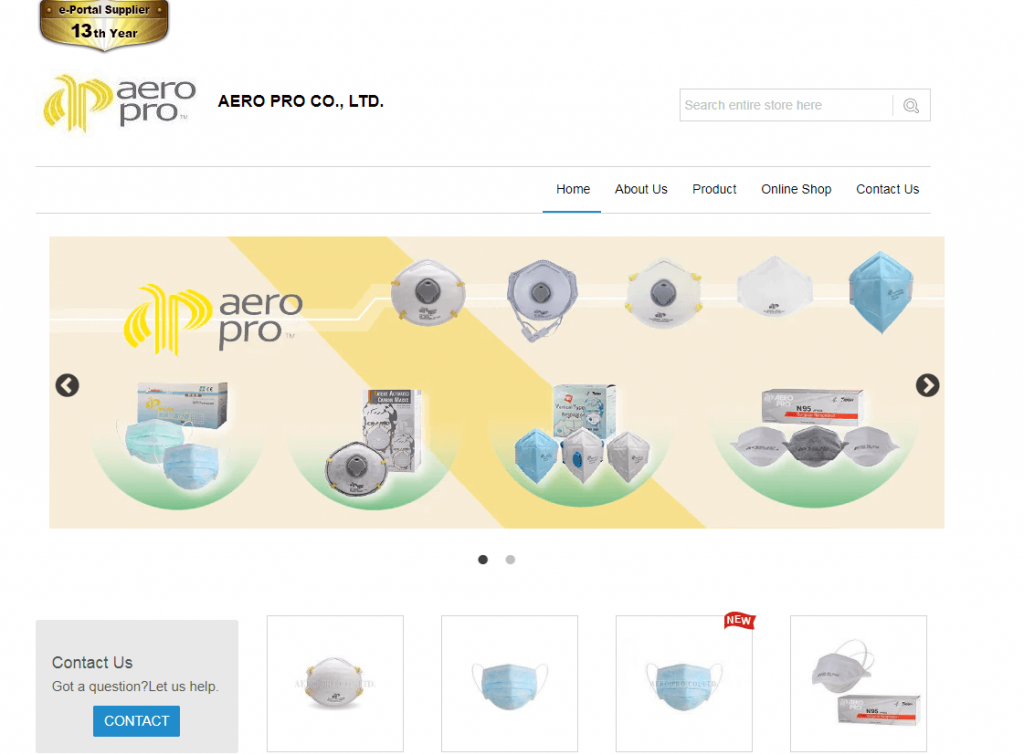 6. Wholesale N95 Masks:
An N95 respirator is a face mask having more tight fittings. In addition to sprays, splashes, and large droplets. N95 can filter 95 percent of trusted sources of small particles. It includes bacteria viruses.
This respirator generally comes in an oval or circular shape and is designed in a way to form a tight seal to the wearer's face. Elastic bands hold the wearer face firmly.
Some types of this respirators may have an attachment to the exhalation valve. This valve helps the wearer to breathe in a humid and heated environment.
The respirators like surgical marks are not single sized that fits all wearers. They are fit tested before using to make sure that proper contact is formed to the face. If the respirator does not seal completely to the wearers' face, he cannot get the appropriate benefits of it.
It is not the first time to test the respirator. N95 needs to perform a seal check whenever to wear. A further point of intention is that a tight seal cannot be achieved in a particular group of people. These groups include people with facial hair and children.
Top Manufacturer:
Honeywell Industrial Safety: Honeywell Industrial safety is a company that deals with industrial safety products. These products include personal safety, detection, and support equipment. Honeywell is amongst the top manufacturer of N95 masks to prevent its wearers from inhaling the small droplets.
Honeywell also manufactures other products like eyewear, gloves, and other surgical masks. In addition to these products, Honeywell also offers consulting and safety assessment services to its customers.
7. Wholesale Anti-Pollution Mask:
These masks are used by the wearers to protect themselves while working in a polluted environment. In various industries, many workers have to face difficult and polluted working settings. Sometimes these scenarios can have severe effects on their health.
Anti-pollution masks are used by these workers to counter these health issues. These masks are of the best quality, amongst other masks. There manufacturing is tight control by quality checks so that these can give maximum screening to air, which is breathed-in.
Top Manufacturer:
Halyard: Halyard is excelling in the field of health and healthcare by offering superior quality products belonging to infection prevention, medical, and surgical solutions. Formerly Halyard was the part of Kimberly-Clark.
Halyard sells its renowned products, including face masks, sterilization wrap, gloves, surgical drapes, and protective apparel in more than 100 countries in the World.

8. Wholesale Air Pollution Mask:
These masks are designed in a way to protect its wearer from pollutants prevailing in the ambient air. Therefore, in an open-air environment, they are more of use than other masks like medical and surgical masks.
These come in two categories: disposable category (single time use) and reusable category (multimer use). To benefit different aging wearers, these come in different sizes.
Top Manufacturer:
Foss Performance Materials: Foss Performance Materials is a renowned pioneer and leader in products related to synthetic fibers and needle punch fabrics. They are unrivaled in their manufacturing because of the usage of state-of-the-art and computerized technology
Having headquarter in Hampton, Virginia, USA. They manufacture and sell products like air pollution, surgical, and medical masks. Whereas they are also renowned for their N99 and N95 respirators.
China Face mask Industry introduction:
If we look into November 2019, China was present in the face mask industry as normal as other countries were. After the outbreak of COVID-19, the industry of face mask has been considerably changed not only in China but all over the World.
Now, China is producing about half of the masks being used in the World. Whether these masks are medical, surgical, anti-pollution, and disposable masks, China's daily output of these has risen to 110 million units from 20 million units a day.
Many companies in China were the manufacturer of sanitary napkins and diapers previously. After the outbreak of COVID-19, they have converted their line to produce face masks exclusively to meet the country and global needs.
Classification of Face masks:
All face masks are not the same. They are different in respect of size, quality, and eventually purpose. To understand these, we will discuss the most important classifications of the masks as follows;
FFP1 Mask:This mask protects the wearer from non-toxic dust up to four times the limit value. These masks can be identified by blue-colored letters on the valve imprinted on the mask. Their size is adjustable.
FFP2 Mask:it protects its wearer from a low toxic fine dust up to the level of 10 times the limit value. These masks can be identified by the orange-colored imprint on the mask and letters on the valve. Their size is adjustable too.
FFP3 Mask:This mask protects its wearer from a fine toxic dust up to the level of 30 times the limit value. These marks can be identified by the black colored imprint on the mask and letters on the valve. Size can be adjustable to the wearer's face.
N95 Mask:This mask is a respiratory protective device specifically designed to get a very tight facial fit. Therefore, it is very efficient to filter airborne particles. N95 means it can block 95% of very tiny test particles. These are not adjustable to every face.
3 ply Mask:This mask is accepted as most protective against airborne viruses and droplets after the N95 mask. It has three layers having its function. Outer is the hydrophobic layer to repel blood, water, and body fluids. The middle layer is to filter bacteria and protects against germs. Last is the hydrophilic layer to absorb water, moisture, and sweat.
4 ply Mask:This mask is just like a three-ply mask with extra added carbon or other filter layers. This mask also has an adjustable nose strip. Hence the wearer can get maximum protection with comfort.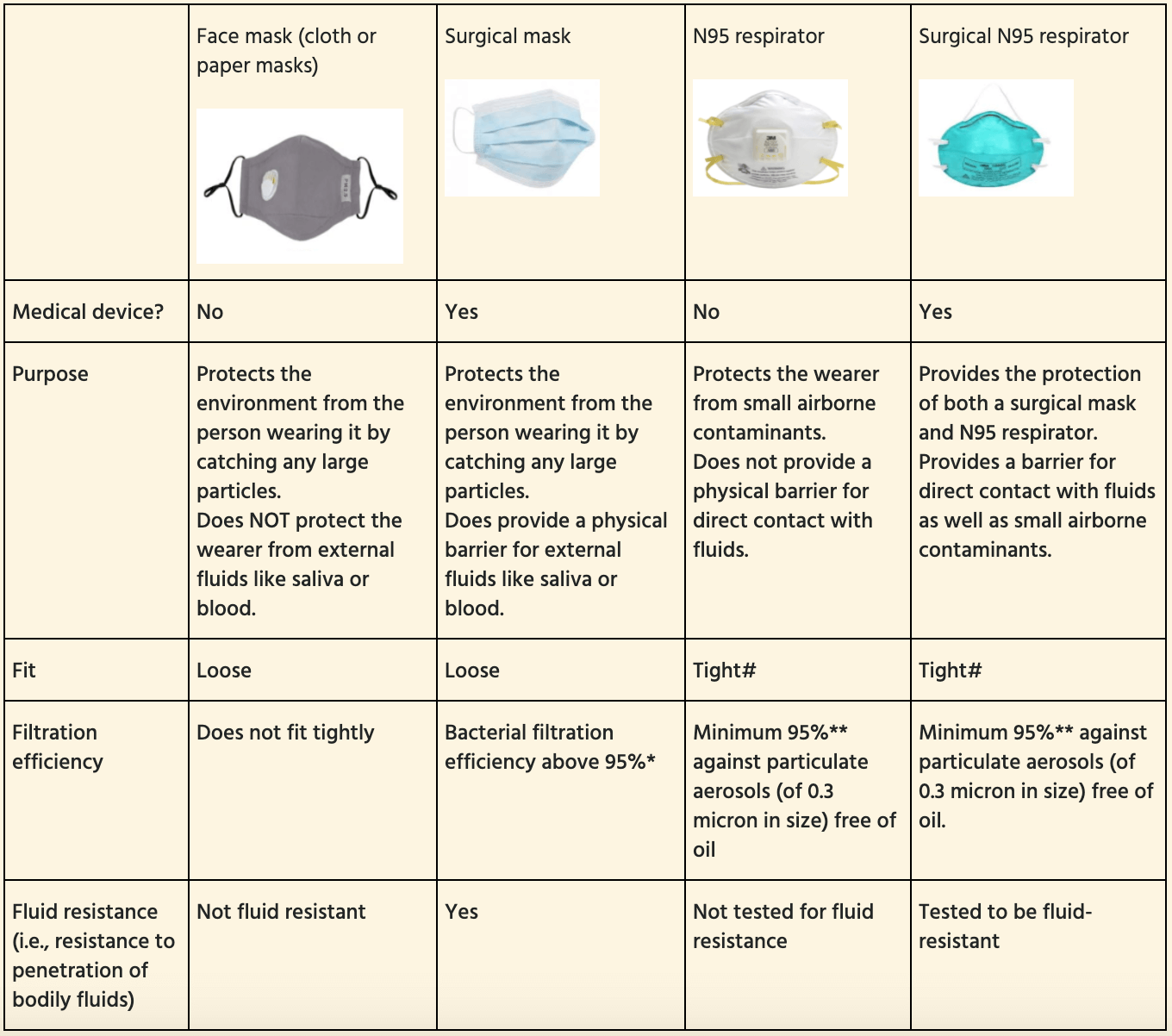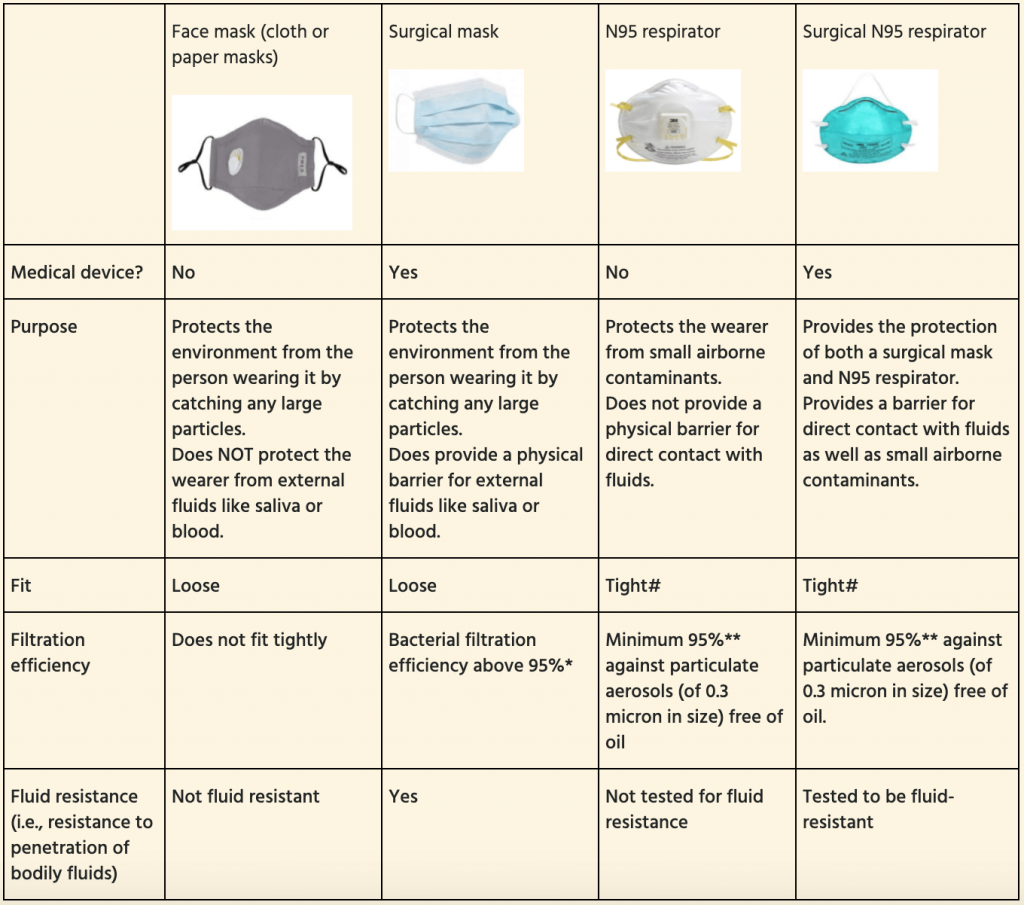 Technical Standards For Face Masks:
· China:
CFDA (China Food and Drug Administration) is an independent department in China that is responsible for registering and licensing the medical devices in the country.
It is based in Beijing and is the most potent body administering hundreds of departments and divisions.
In addition to medical products, it carries certification processes of drugs and foods. Under the guidelines of CFDA, the raw material used in face masks must be tasteless, non-toxic, non-stimulating, and non-allergic. Moreover, masks should cover the face from the nose to the chin of the wearer.
· US:
US technical standards for mask define protocols to be followed by the companies to manufacture masks. There are seven classes of face masks that are approved by NIOSH. Ninety percent is the least level of filtration capacity.
These classifications are N, R, and P, made based on oil resistance. N class cannot resist oil, R category should be somewhat resistant to oil while P class should be strongly resistant to oil.
· EU:
The European Standard (E149) defines the various filtering facial masks as FFP1 filters must filter 80 percent of particles, FFP2 filters must filter 94 percent of particles, and FFP3 filters must filter 99 percent of particles.
In the European Union, a face mask must have a CE mark on it and should comply with the requirements that are defined in EN 14683. According to this face mask must cover the wearers face, mouth, and chin and should pass the five tests.
These tests are Bacterial Filtration and Efficiency (BFE), Breathability (delta P), Splash Resistance (synthetic blood), microbial cleaning, and Biocompatibility.
· Australia:
Australian Council of Healthcare Standards (ACHS) is an independent organization which is dedicated to improving the quality of health care products.
ACHS works together with health care professionals, Government and industry stakeholders, and consumers. ACHS is the leading organization for health care assessment and providing accreditation.
According to Technical Standards set by ACHS, a face mask should cover the face, mouth, and chin with specific least particle filtering capacity. This least capacity is 80 percent for FFP1, 94 percent for FFP2, and 99 percent for FFP3 masks.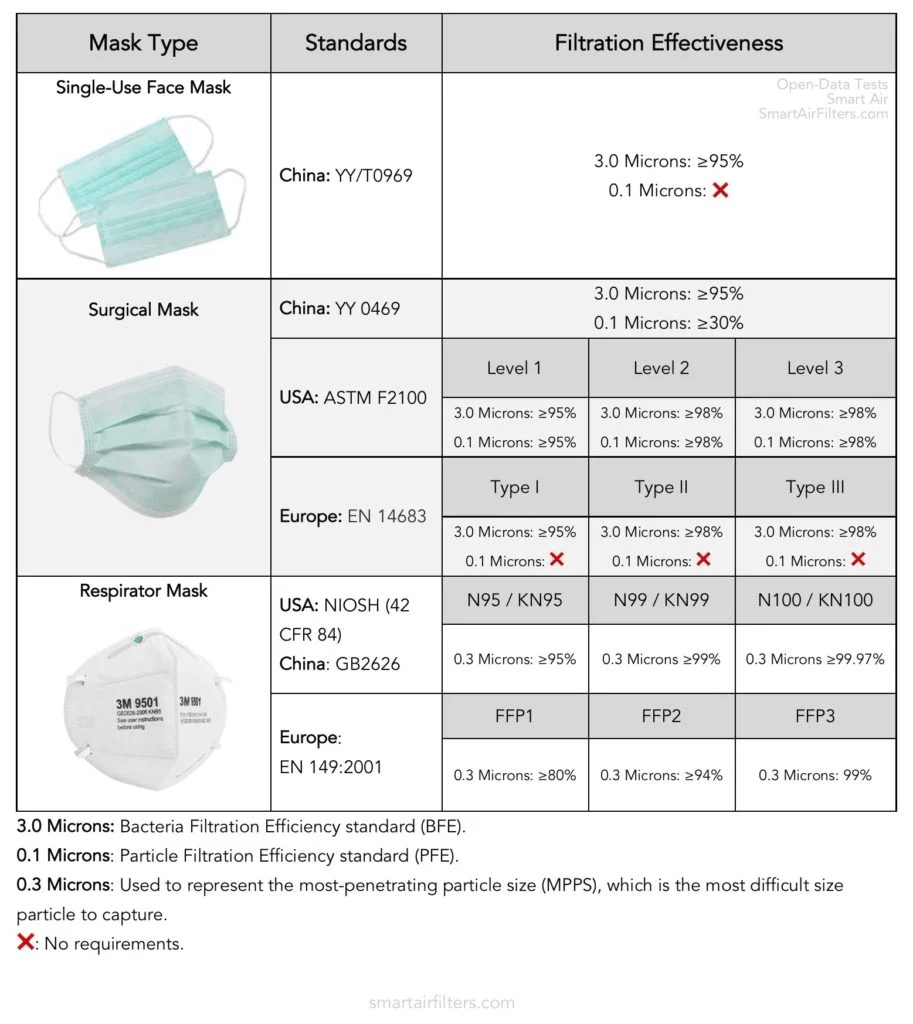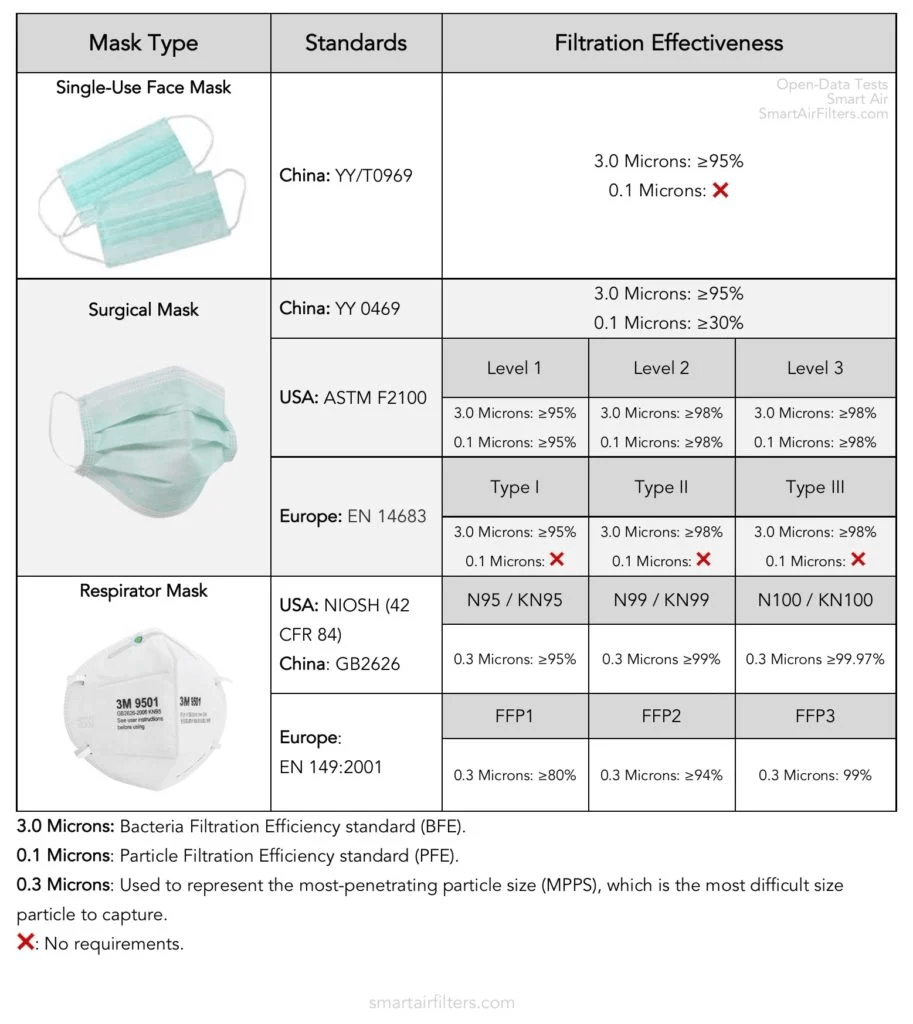 Face Mask Certifications:
· FDA:
Another certification authority based in the US is the FDA (Food and Drug Administration). It is the Federal agency responsible for promoting and protecting public health through the supervision and control of food safety, dietary supplements, medical devices, and more.
Mask in the USA needs to be certified by the FDA or NIOSH to be sold in the USA.
· CE:
The European Economic Area approves CE certified masks for health, safety, and environmental protection standards.
It is commonly supposed that all face masks in the EU should have the CE mark on it because regulations are set as a requirement by CE. Hence, this mark must appear on the packaging and containers containing these masks to show that the products follow the essential health and security criteria.
NIOSH stands for National Institute for Occupational Safety and Health. It is the US Federal Agency that is responsible for conducting research and certifying the products which prevent work-related injuries and illness.
The face masks must have NIOSH certification to be sold in the USA.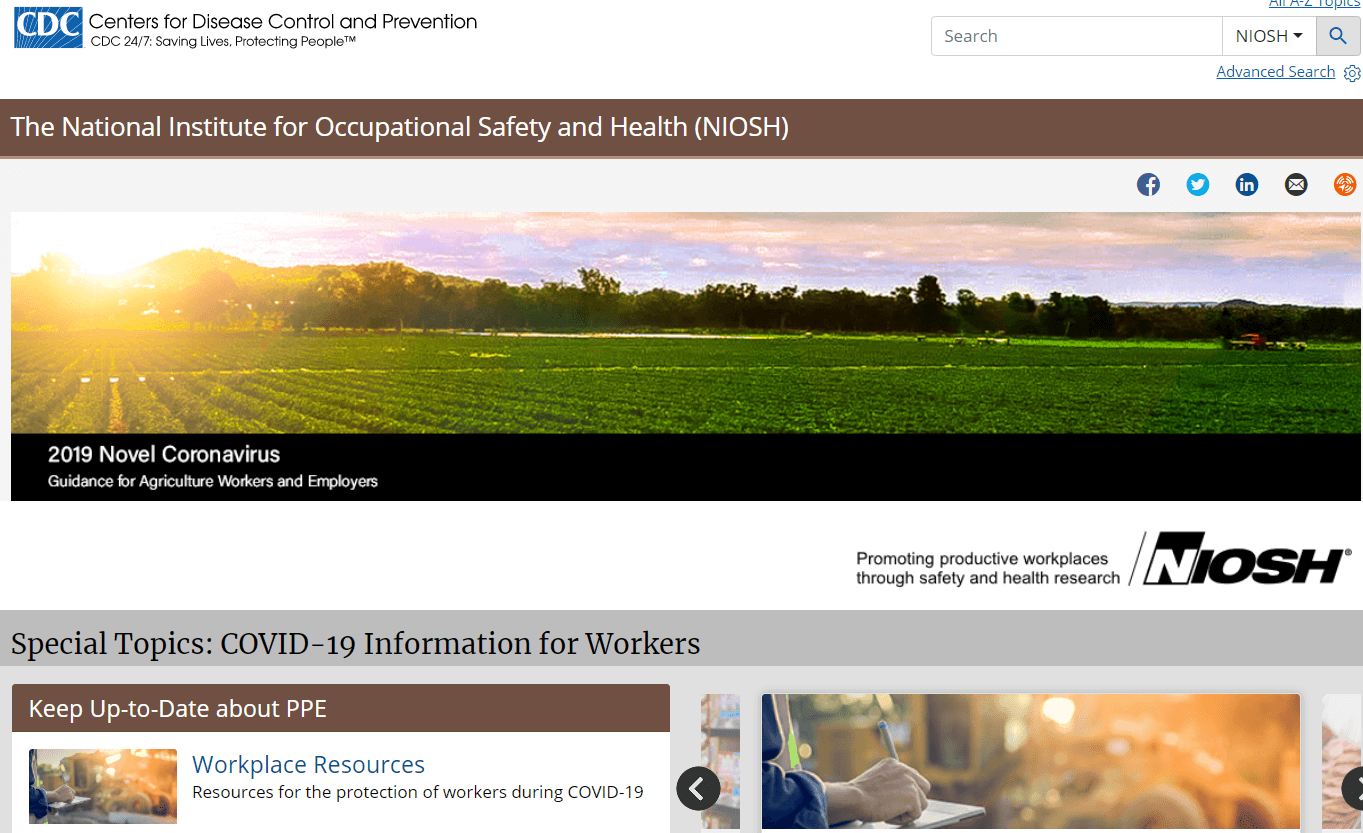 Is Importing Face Mask from China Profitable?
Currently, if you want to import something for business purposes, then China is amongst the top countries. In hour homes, every room contains many items that are imported from China.
Why every importer related to any field, decides to import goods from China? There are various reasons as under;
Cheaper manufacturing
Accessibility of raw material
Expert designing
Economies of Scale due to mass production
The same reasons apply to the import of Face masks from China. Further, due to the outbreak of COVID-19 in China, currently, China is producing half of the global masks. More production always results in Economies of Scale, making masks cheaper than any other country.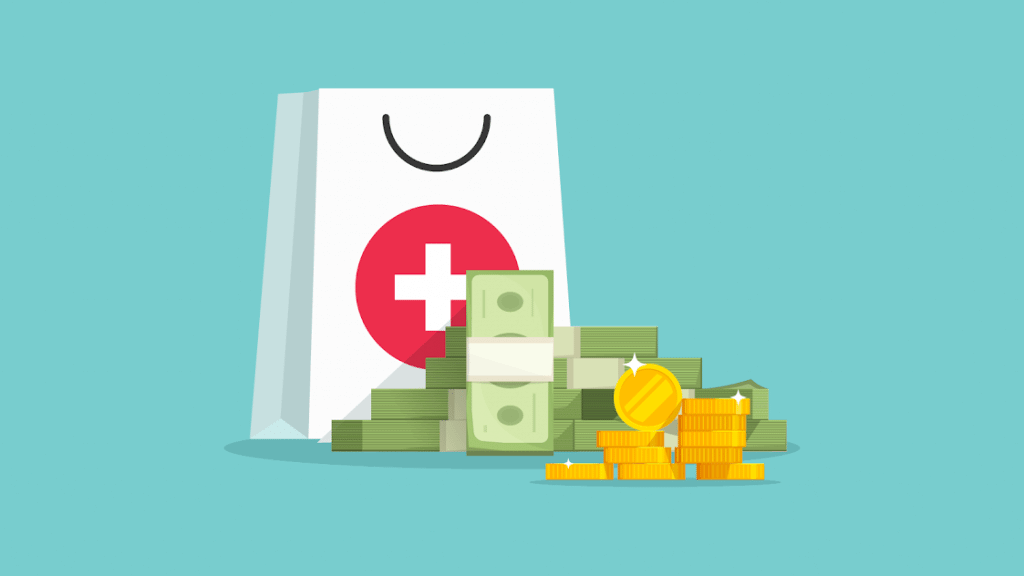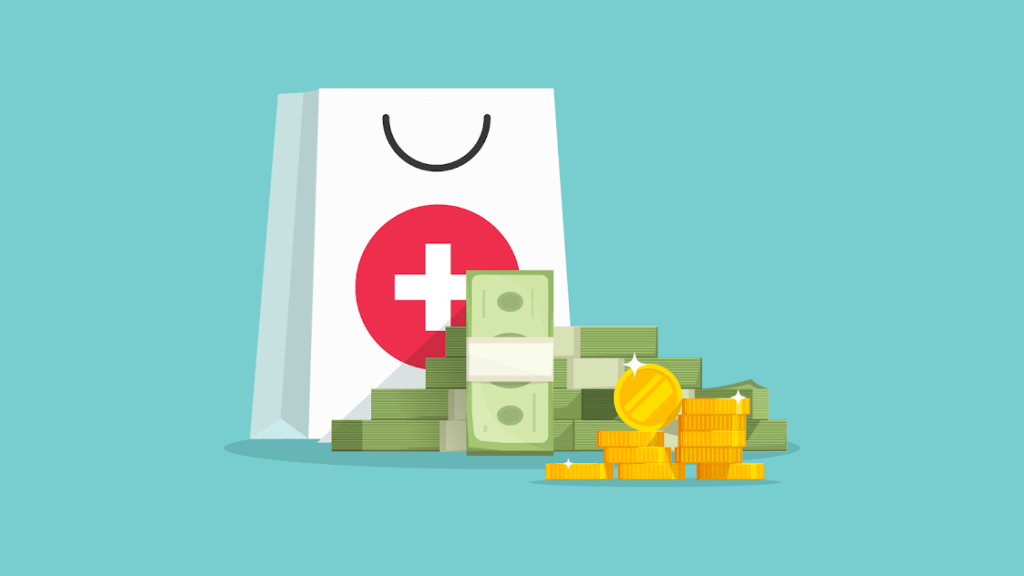 MOQ For Face Mask Wholesale:
MOQ is the Minimum Order Quantity for face masks to be imported from China. MOQ of face masks is usually higher in China than other European countries due to the concept of Economies of Scale.
MOQ for Face masks usually starts from 10,000 pieces to onward, depending upon the supplier in China.
How do you Verify China's face mask Suppliers?
You need to verify Chinese Face Mask Supplier in two aspects:
Does the supplier have the work settings to produce the face masks?
Is the supplier a legitimate business with a good reputation?
The following strategies can verify these two aspects;
Use Chinese Supplier Directories
Make a phone call
Check Business License
Ask for references (like bank reference letter)
First, get a small sample of MOQ
Factory Audit but demanding to check products at the workplace
Proper use of Database of the Chinese Supreme Court.
Suggested reading:Best China Factory Audit Services For Importing From China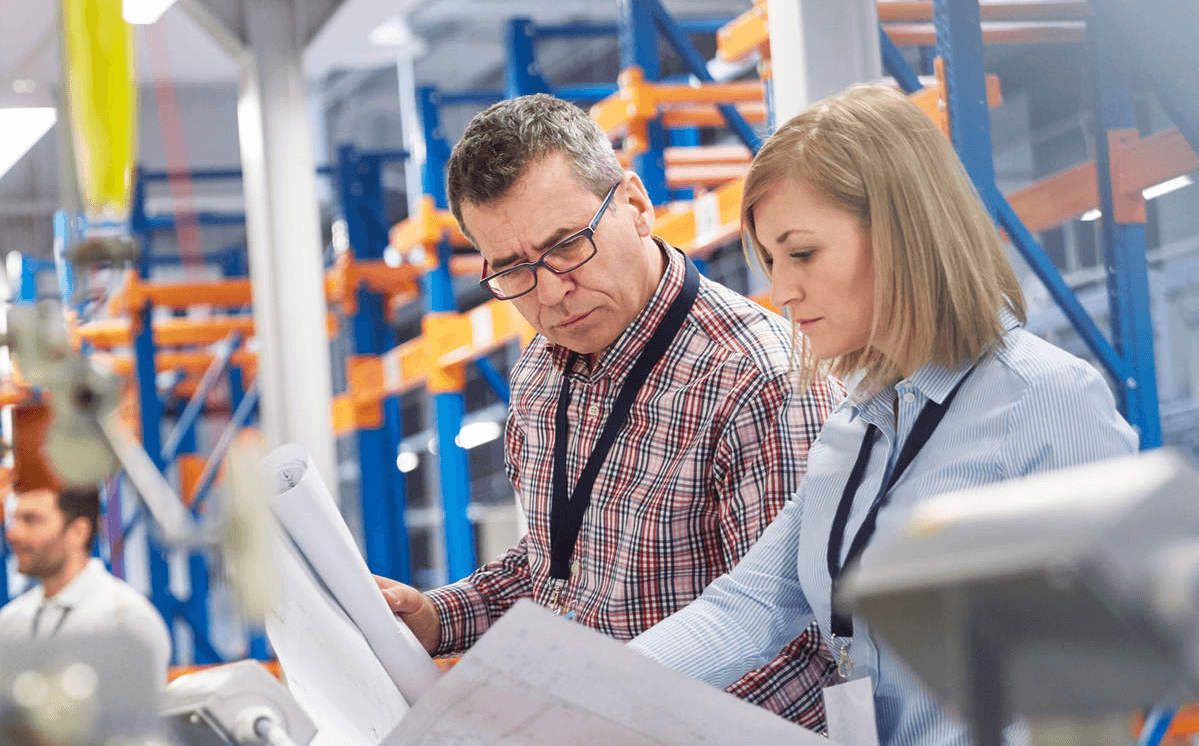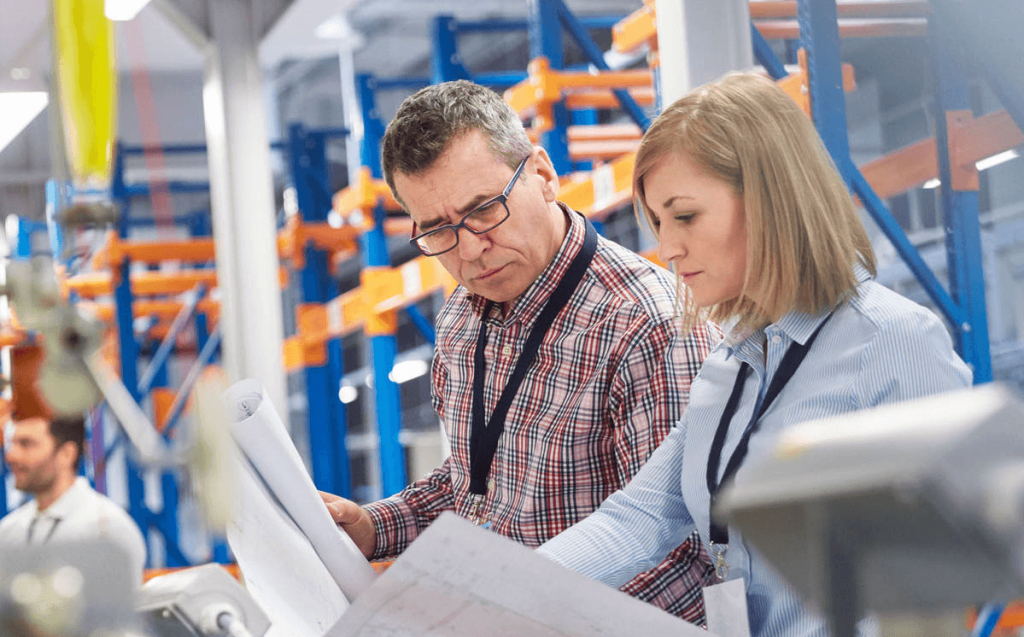 Where can you Find Face Mask Supplier in China?
While importing face masks from China, finding a supplier is the first step. Currently, there are so many companies in the country that are in this business, and opting for one of them is challenging. Well, we offer five great strategies which can help you in this regard;
Alibaba:it is China-based world largest B2B portal
China Source:It is a renowned website in China to bridge up the businesses and Chinese manufacturers
HKDC:It is a directory of suppliers in China having more than one million listings.
Smart China Sourcing:Smart China Sourcing is ISO9000 certified and lists 80 sourcing experts throughout China
Made-in-China:it is a leading business to business portal offering access to leading sourcing companies.
Suggested reading:How to Buying From Alibaba : Ultimate Guide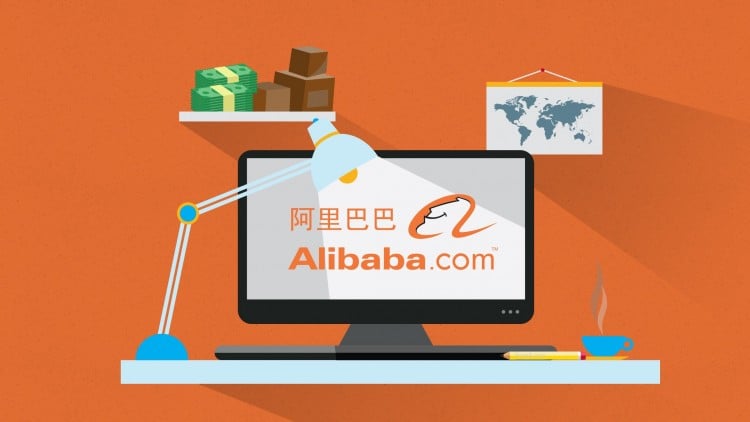 How to Import Face mask from china?
China is one of those countries that has a straightforward export process. Currently, China is one of the leading countries which manufacture and export face masks. Here are some steps you need to follow to import face masks from China.
Before importing commercial goods into your country, you need to know if you have the import rights.
Find the 10-digit classification number for your face masks. Using this number, you can determine your rate of duty; eventually, calculate landed cost.
Find the ideal manufacturer of face masks in China using the above state strategies.
Place the order with your manufacturer and request him P/I (Proforma Invoice) for face masks
Shipping goods include many costs like container fees, packaging fees, handling fees, and broker fees. You must consider all these.
On average, it takes 14 days to get import goods from China. Meanwhile, you should check commercial invoices, bill of lading, packing lists, and other freight documents. If everything is right, then get ready to receive your shipment
On the arrival of goods, make your customs broker clear your shipment from customs. If the consignment is clear, you can take your face masks with you.
Suggested reading:How To Import From China ?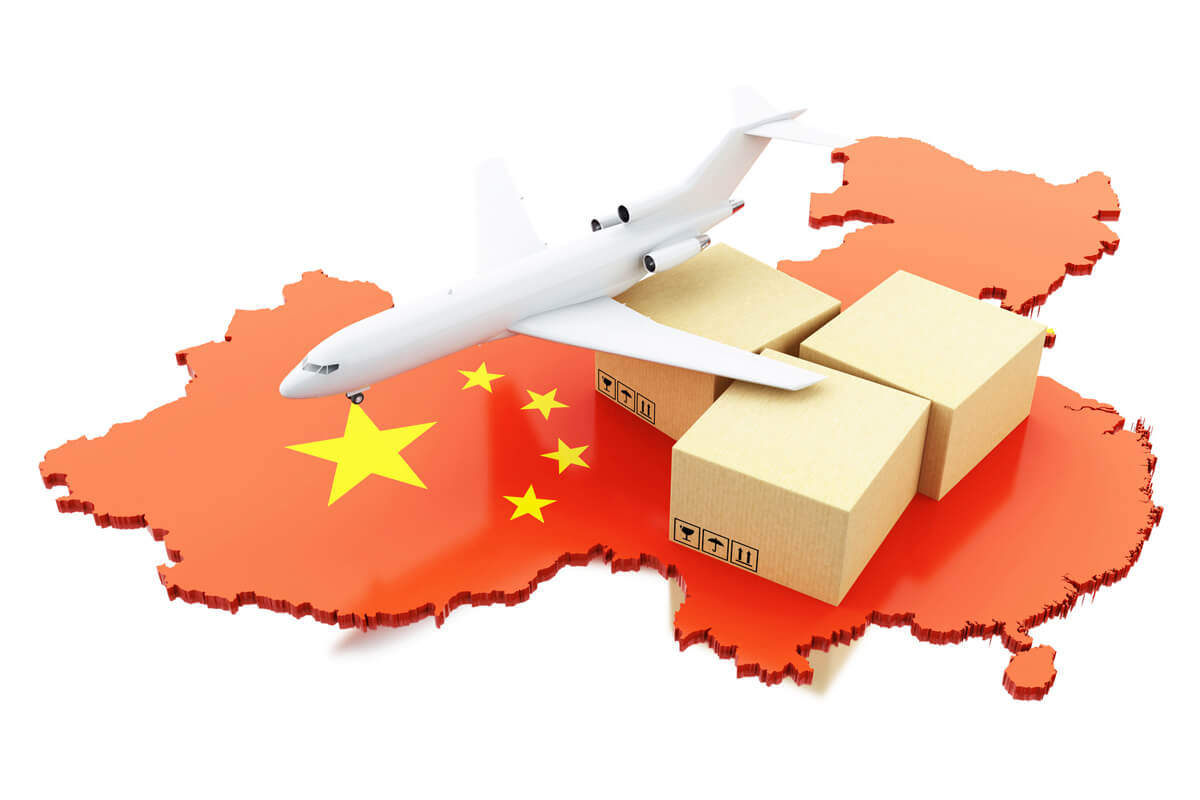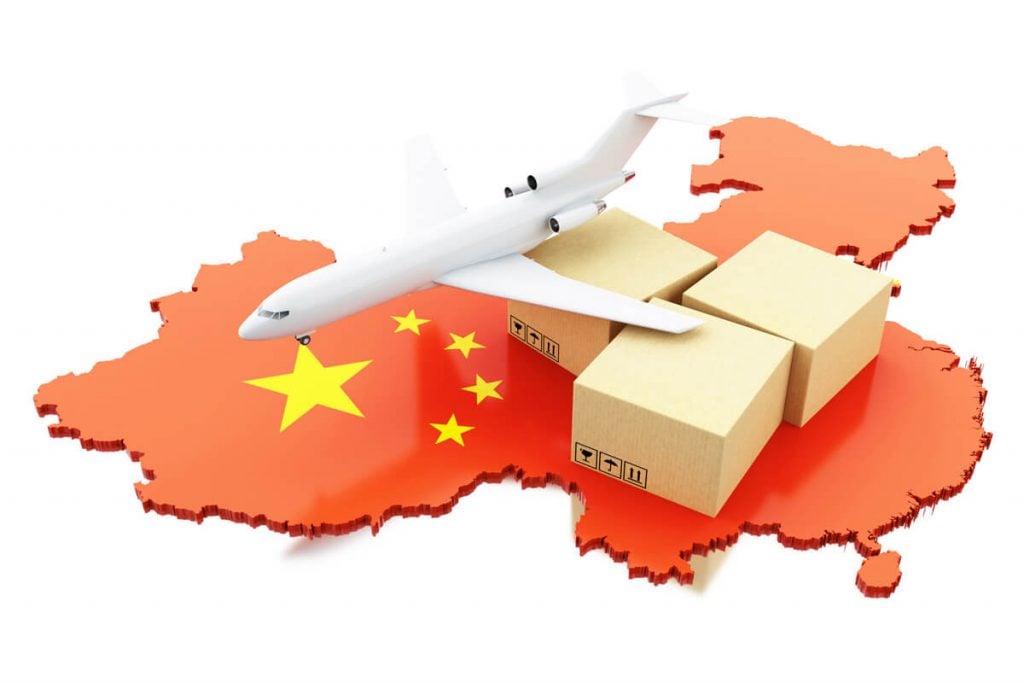 You should know when importing face mask from china:
Before importing face masks from China, you need to know some essential things. Foremost is if the supplier has a license to manufacture these. You can know this from the China Food and Drug Administration (CFDA) department website.
Further, you need to know legal documents like Letter of credit, Import from China Guide, Taxation, and documents required for customs clearance. Choosing Sourcing Companies from China can help you throughout the process.
Top 10 China Face Mask Manufacturers:
Currently, China is manufacturing half of the World's face masks. Therefore, there are hundreds of face mask manufacturing Companies. Here are discussed top 10 manufacturers as under;
1.Shanghai Gangkai Purifying Products Co., Ltd
Shanghai Gangkai Purifying Products Company, founded in 1993 in China, is one of the leaders in mask manufacturers. The factory is situated in the Songjiang district of Shanghai. They have steadily built a customer base around the globe.
In Facial masks, they supply air pollution masks, multi-layer surgical masks and N95 masks having activated carbon options.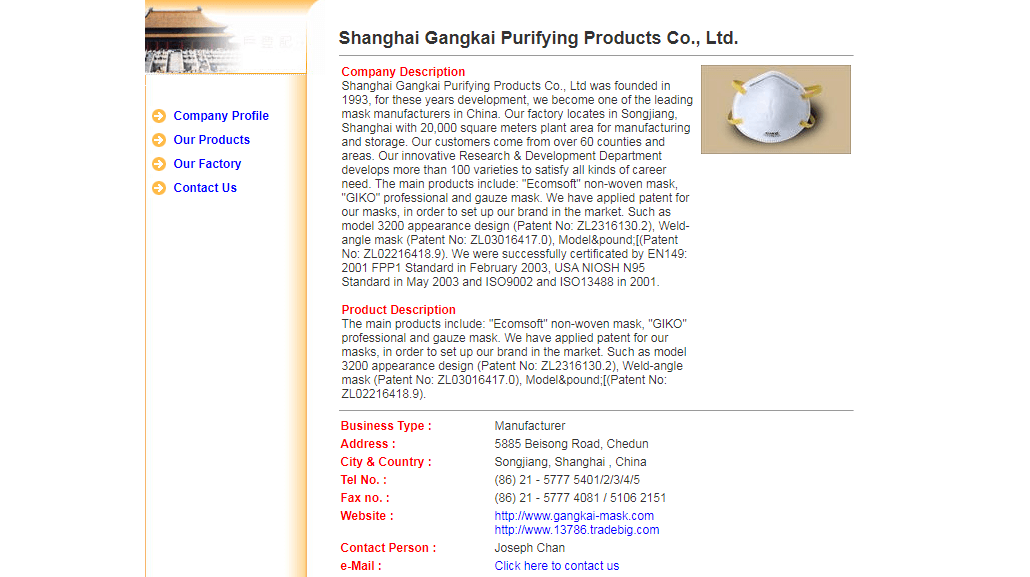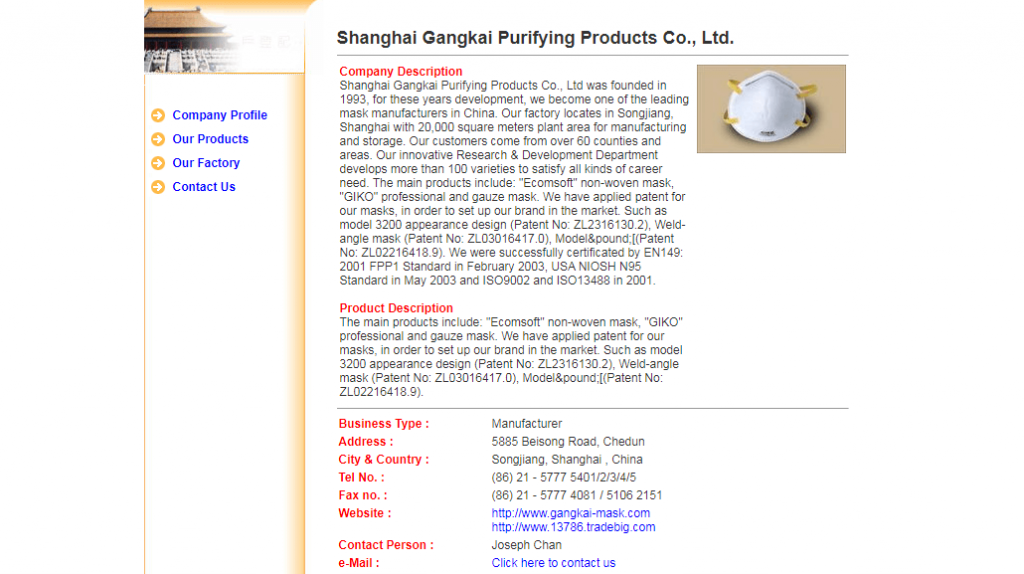 2.Shanghai Dasheng Health Products Manufacture Company
Headquartered of this company is in Shanghai, China. Shanghai Dasheng manufactures surgical, N95, and N99 masks under the regulations of NIOSH. They also make face masks, disposable gloves, first aid products, surgical packs, and wound care products.
3.Hubei Everest Co. Ltd.
This company is renowned for manufacturing various disposable medical safety products and services. Approved by ISO9001-2000, Everest manufacture products without harmful substances. They pursue customer satisfaction and superior quality all the time.
4.Jiangsu Yishun Medical Equipment Co. Ltd.
This company is a high-tech organization which is specialized to develop and research of cold and hot compress technological products. They are a manufacturer of nonwoven products like face masks, surgical products, disposable gloves, and first aid products.
5.Xiantao Avel Medical Products Co., Ltd
This company was found in 2006 as a small family shop. Now they are leading manufacturers in disposable protective and medical nonwoven items. Their main products are clip cap, doctor cap, surgical gown, face masks, lab coats, and sleeve, etc. All items are approved by CE & ISO13485.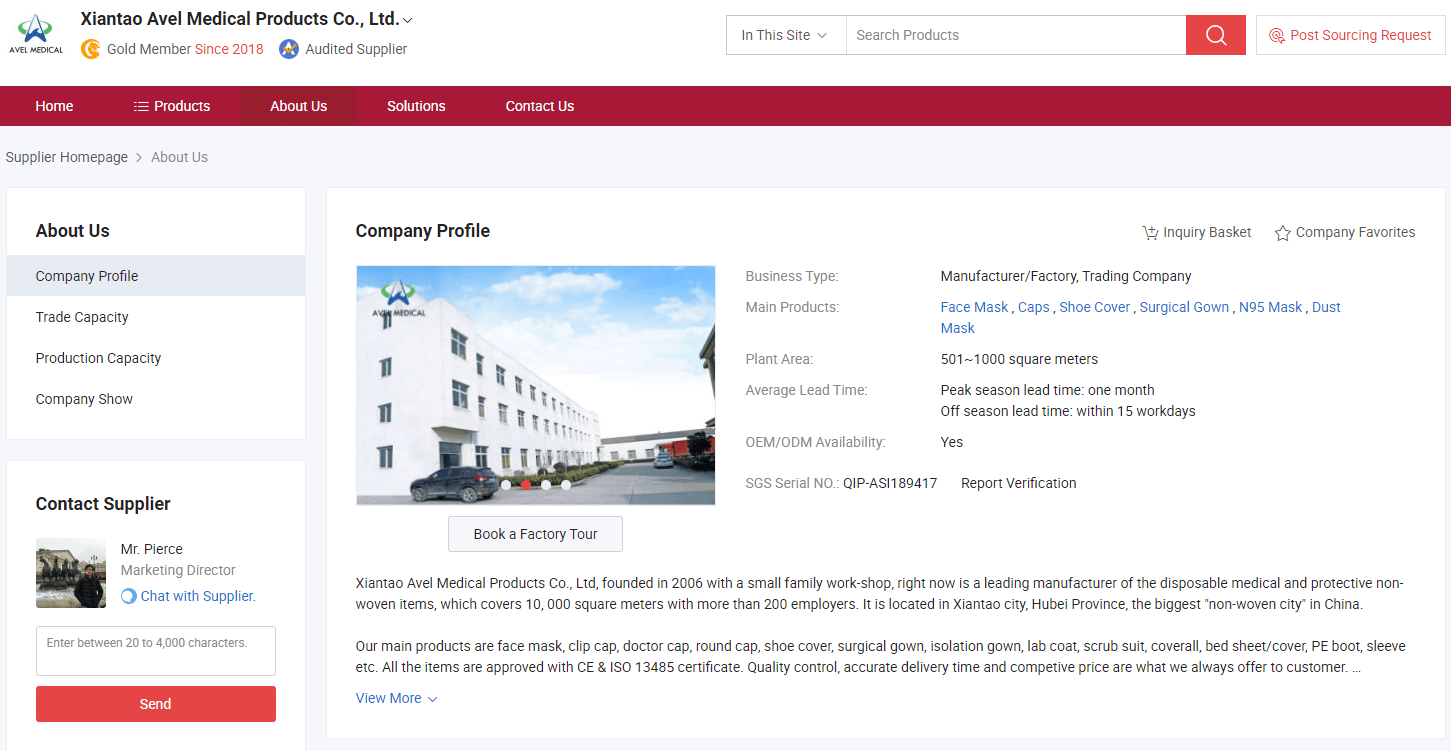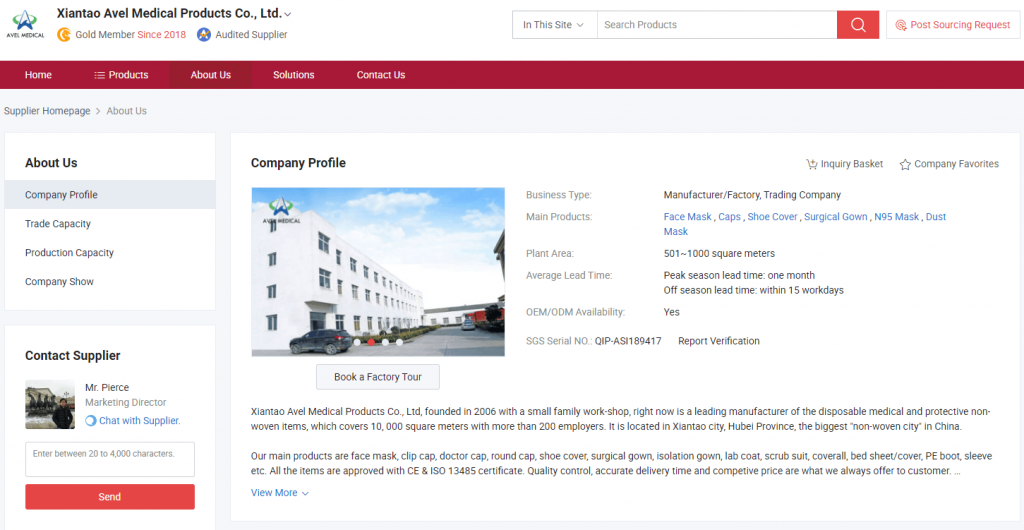 6.Vench Medical Products Co., Ltd.
Founded in 2012, Vench Medical Products Co. is amongst the leading manufacturers of a wide range of disposable medical products. They are professional manufacturers of health care and safety protective products. Their products include cap, gown, face mask, and other medical products.
7.Hubei Fullcare Protective Products Co., Ltd
It was established in 2000, situated in Nonwoven city China. Fullcare is becoming a leading manufacturer of different kinds of nonwoven products like dust masks, face masks, respirators, caps, coveralls, gowns, and absorbent oil pads.
8.Wellmien Taixing Health Supplies Co., Ltd
Founded in 2006, Wellmien is a company manufacturing disposable medical products and is an expert in Personal Protection Equipment (PPE).
Our main products include face masks, disposable gloves, first aid products, wound care products, and surgical packs. These products are sold to Europe, North America, Southeast Asia, and Africa.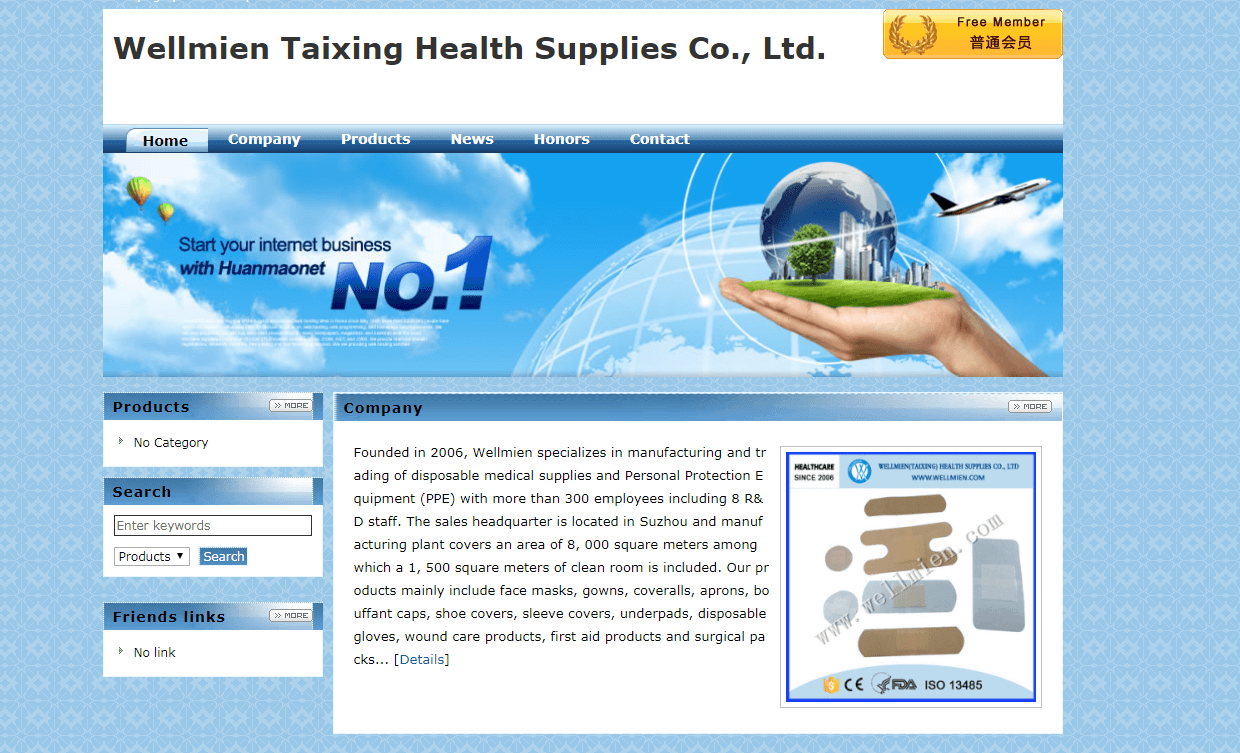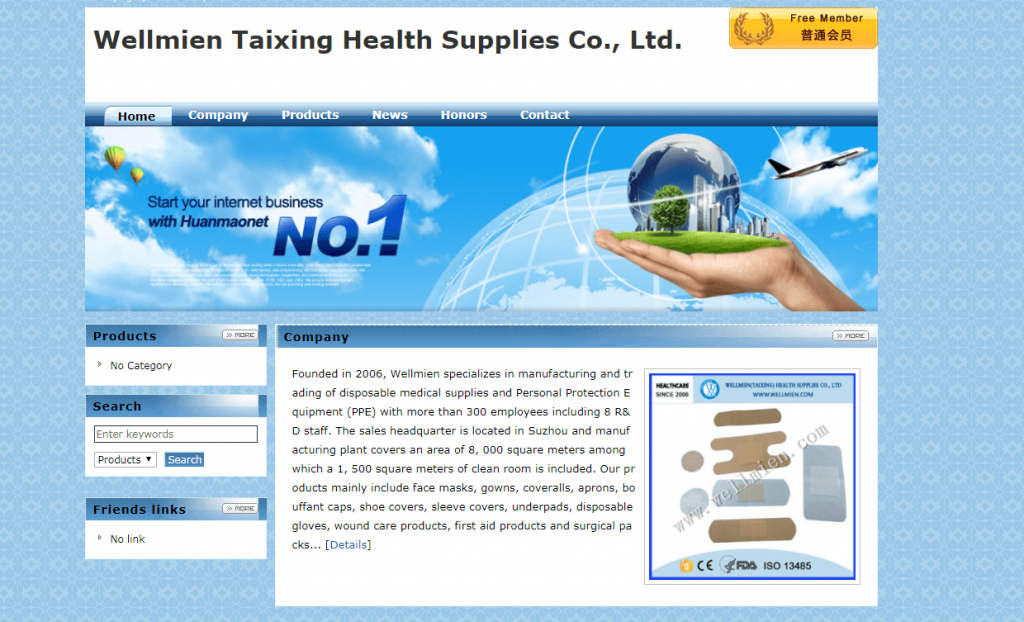 9.K LanYuan Protective Co., Lt
It is located in Wuhan, Hubei province China and was established in 2010. Mainly, this company manufactures and trade all types of daily use, health care, hotel, and disposable medical products. Moreover, our products cover almost all operation room dressings and medical accessories.
10.Yangzhou Super Union Medical Material Co., Ltd
Situated in Yangzhou, this company was founded in 2003. They are manufacturing surgical dressings on a large scale.
The main company products include nonwoven sponges, gauze swabs, gauze bandages, cleaning wipes, and face masks.
This company has medical equipment registration certificate and is maintain the quality system according to ISO13485:2003 standards.
Suggested reading:Best China Inspection Services For Your Quality Control Need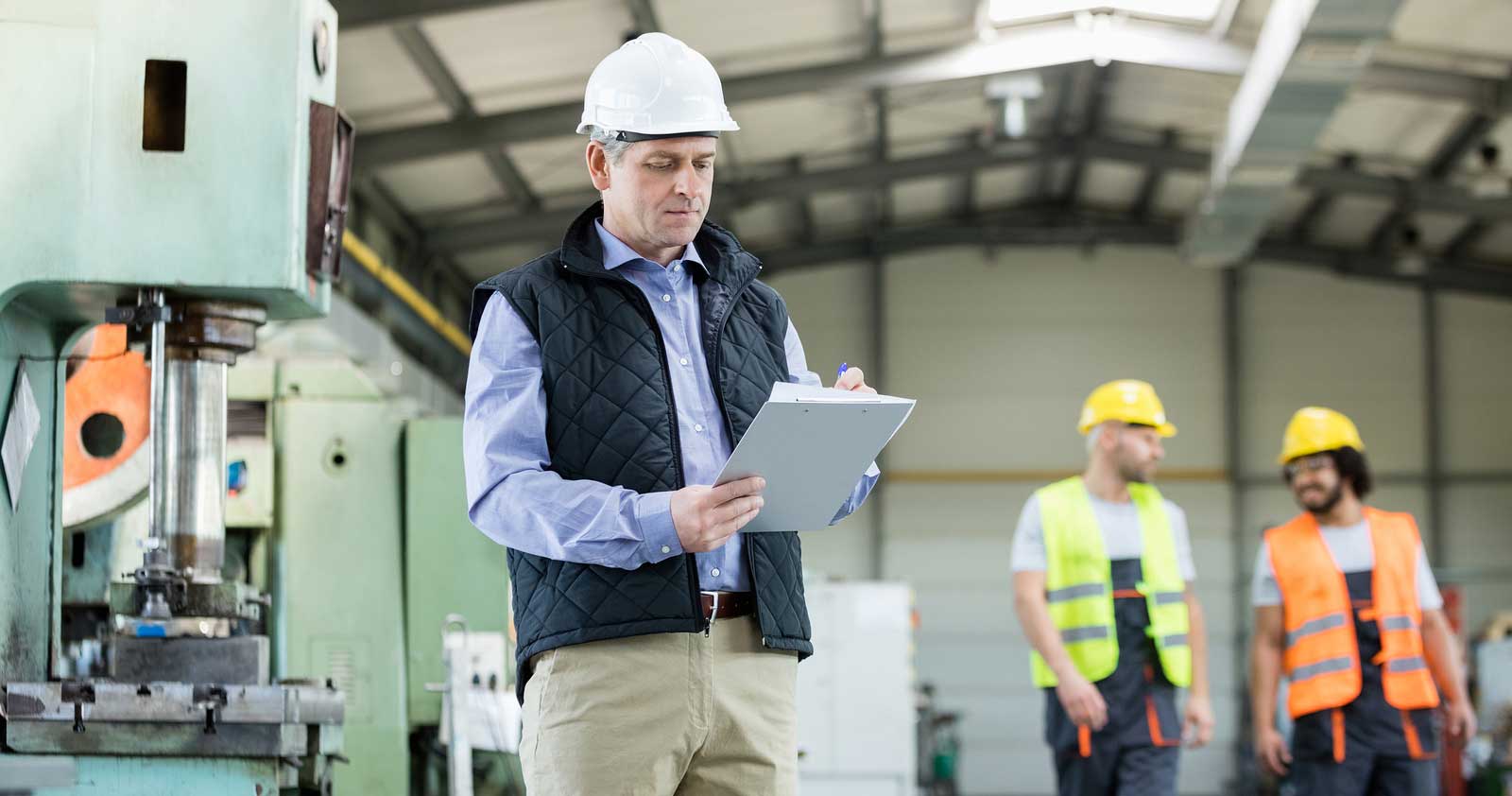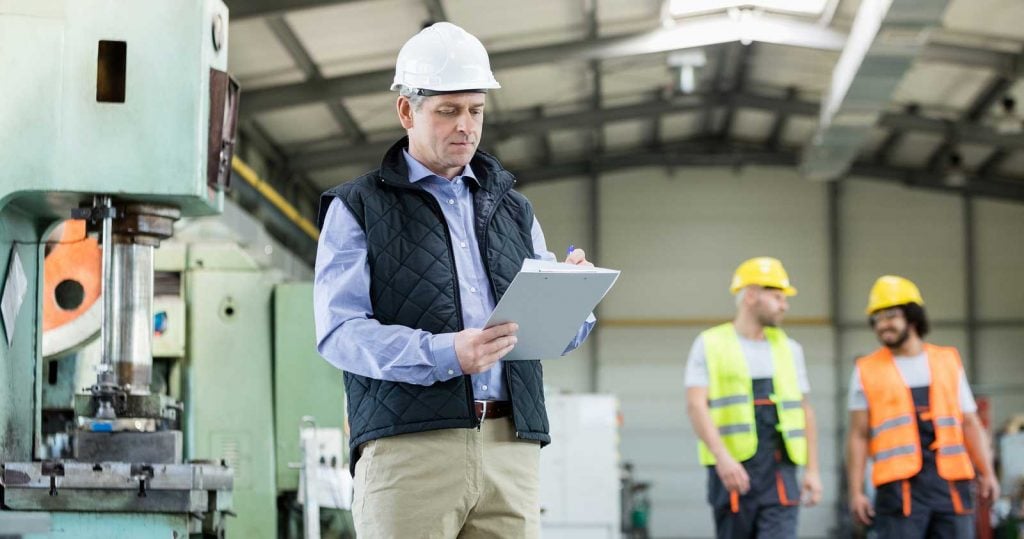 How LeelineSourcing Help You Wholesale Face Mask from China:
LeelineSourcing delivers a variety of services and is one of the renowned sourcing company in China. It has more than ten years of experience in the line.
It has a long list of diverse manufacturers of face masks in China. Therefore, it is not a big deal for them to find an ideal face mask supplier.
Moreover, they do not limit their services here. They will come up with a lower price than any other sourcing company. They will inspect products and can make videos and photographs on the spot to share with their client.
In their quality check, if they find something wrong, they will handle it themselves. Additionally, it will inform you and make negotiations on your behalf accordingly.
This is not the end. They provide complete services. They can ship your products and deal with customs. Hence, you can save a lot of time and money.
Suggested reading:Best China Import Agent Help You Import From China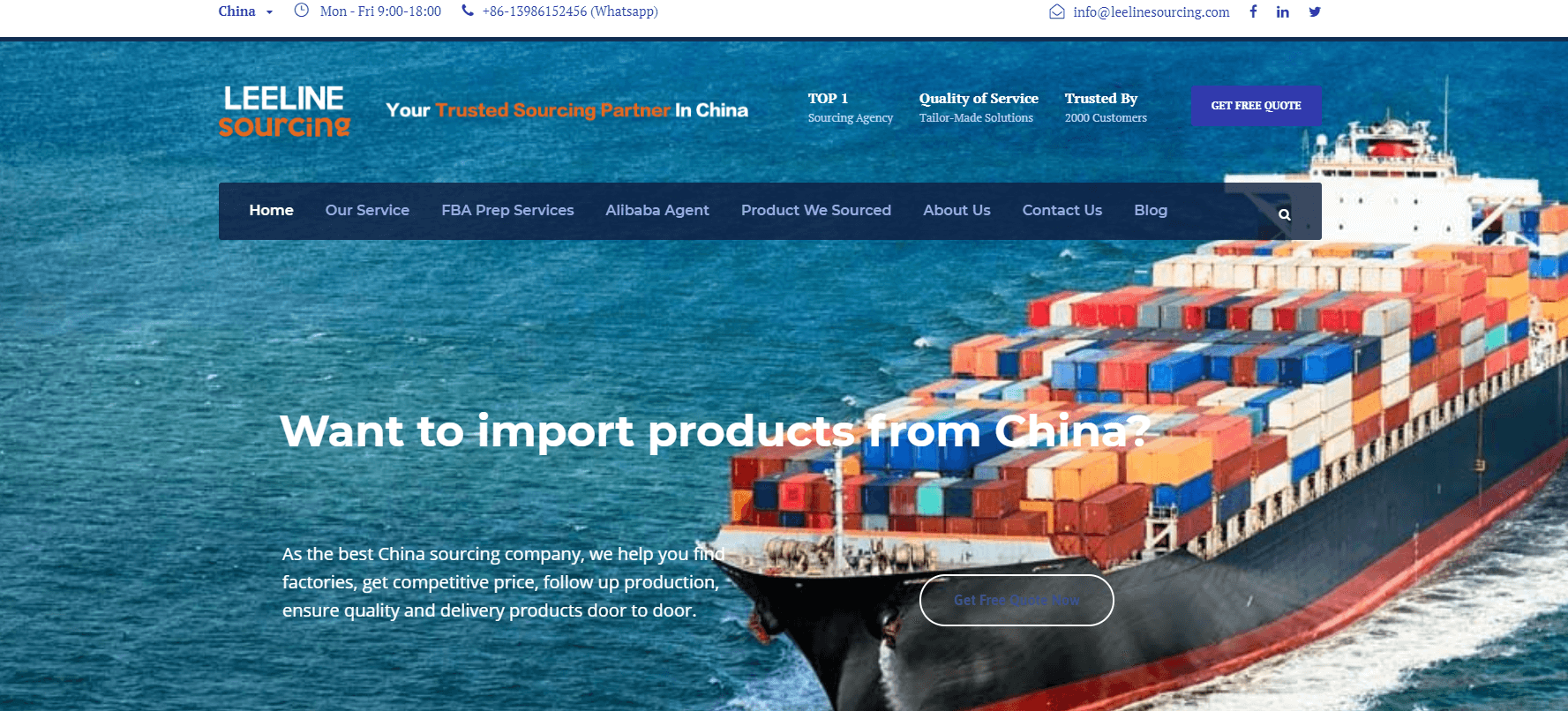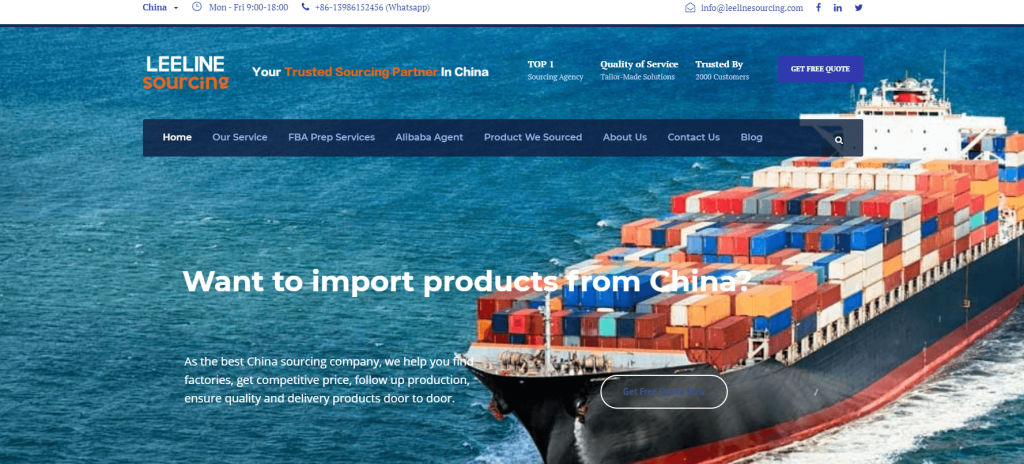 Conclusion
This article covers almost every perspective related to the face masks. There are many kinds of masks, and this article will help you find your needed one.
The current demand for the face masks has made China a top manufacturer of the World. If you are importing masks from China, then this article is very important for you to read.
We are sorry that this post was not useful for you!
Let us improve this post!
Tell us how we can improve this post?