Chinese products are fun. You can add many eye-catching products to your online shopping cart.
But, it can be challenging to find trusted and reliable sellers. You'll also find it hard to get affordable service if unfamiliar with the process.
To find an affordable supplier with high-quality products, you must research potential suppliers.
Ensure that your supplier can deliver what you need. You should ensure they match your delivery time and delivery method too.
If you are looking for an Alibaba vs Dhgate comparison, you are at the right place.
This post shares about Alibaba vs Dhgate. You'll be able to decide which is safer and more reliable.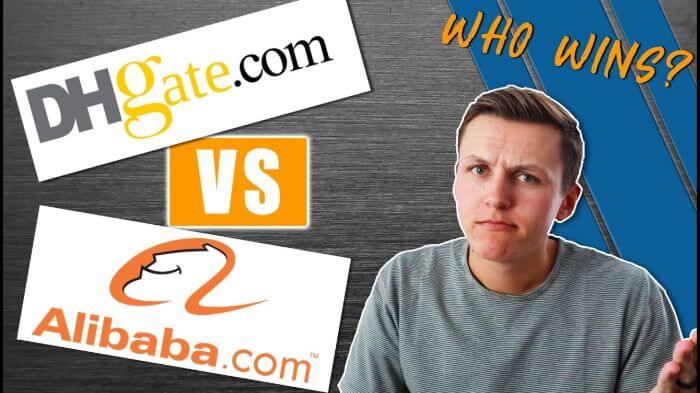 What is Alibaba
The name Alibaba is familiar to anyone who follows business news or eCommerce. Chinese e-commerce giant Alibaba provides manufacturing sourcing services. It is one of the most China's largest online retail platforms.
Jack Ma founded Alibaba in 1999 with the launch of the e-commerce site Alibaba.com.
Alibaba connects many businesses across the globe with wholesalers based in China. It got so popular because of its close ties with other countries. All nations were thus able to trade. Taobao and Tmall have recently been added as e-commerce options for Alibaba.
How Alibaba Works
Alibaba allows businesses and individuals to buy online from manufacturers. The average person doesn't usually shop online at this kind of store.
Alibaba offers a variety of products in categories. For instance, apparel, textile, machinery, industrial parts, sports equipment,
Alibaba's manufacturers set a minimum order quantity for purchases. It is to protect themselves from disputes with buyers. There is no way to buy a smaller quantity and test the products first. For this reason, you'll need a reasonable budget to begin.
If you want to buy a product from Alibaba, you should contact several suppliers. You can negotiate low prices with your suppliers by assessing their responses.
Upon agreement on price, you can continue with the order. You will receive your inventory shortly after ordering. Alibaba operates other related online shopping platforms. For instance, Taobao, Tmall, and AliExpress.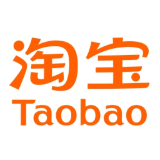 1、Taobao
Taobao is Alibaba's largest consumer-to-consumer business, like eBay. Advertising is one way the company makes money, similar to Google.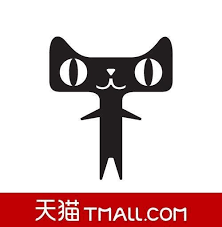 2、Tmall.com
To focus on a more premium market, this company has separated from Taobao. It is aimed at the growing middle class in China. It also charges its merchants annual fees to offer the highest quality products.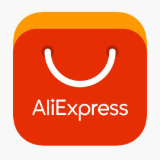 3、AliExpress
AliExpress is Alibaba's global B2C platform. It is one of the best online retail platforms worldwide. 
This safe and secure platform allows customers from all countries to affordable goods. The products are set at a discounted factory price.
Is Alibaba Safe?
It's hard to ensure 100% safety when it comes to wholesale and dropshipping business. Yet, most people agree that Alibaba is a relatively safe online store.
All the transactions are protected by strict rules and regulations on the platform. As long as you take all necessary precautions, you will be fine.
Buyers and suppliers need to exercise due diligence in dealing with each other. Check on a review website or previous feedback, besides the number of transactions.
By doing so, you'll be able to determine if the suppliers are trustworthy.
It is always good to test a few samples of a supplier's products. You should do so before making a full-scale order. In this way, you can make sure they meet our quality standards to avoid poor quality.
You can be very safe and legit with Alibaba if you perform this research and testing every time.
Pros/Cons of Alibaba
This business model has both pros and cons. Let's examine some of them.
Pros of Alibaba
Alibaba offers low wholesale prices, increasing your profit margin potential.
Alibaba reviews can guide you in your decision-making process.
It's trade assurance system can assist you in assessing potential suppliers.
You can focus on delivering excellent consumer services worldwide.
Various payment methods for you. For instance, Alipay, western union bank transfers, or other payment methods.
It is possible to track the product quality before delivery
Cons of Alibaba
Alibaba is a wholesale provider. So, there is a minimum order quantity to be placed. The numbers can be in the hundreds for some suppliers. Investing in items you aren't sure of the quality from the start can be risky.
Selling products that are not licensed could get you in legal trouble. You should not sell those that look like they belong to another company.
Customers' expectations might differ from what they see on online shopping platforms. There is often a difference in product quality among Alibaba suppliers.
There will be obstacles to overcome in some niches. For example, the clothing sizes in Asia are often smaller than in the US.
The refund or exchange option may be difficult to arrange.
It is cumbersome when your customer rejects the item you've sent them.
Your order cannot be fulfilled immediately after placing it. Also, restocking takes more delivery time if you sell out of an item. You may also encounter problems with customers who don't wish to wait.
What is DHgate
In 2004, Diane Wang founded the cross-border e-commerce platform DHgate. It is one of the first companies to reach the online retail service market.
DHGate specializes in cross-border trade and transactional eCommerce business. Thus, the DHgate store has become one of the most popular websites for online buying.
The DHgate platform handles Chinese business-to-business (B2B) services in China. The platform is a safe and reliable place for online shopping. It is attracting global buyers and suppliers for more business opportunities.
DHgate's products are generally at low prices without a MOQ. It makes the website a good option for small or medium retailers. Small and medium retailers can spend less money upfront.
The DHgate website allows buyers from over 200 countries to source products. The company aims to provide cheap products and fast delivery time to its customers. It facilitates small businesses to sell products worldwide.
How DHgate Works
Like other similar websites, DHgate allows people to source products. DHgate has an easy-to-navigate interface with a simple operating system. It is convenient to use with many similar features. For instance, product listings, prices, and reviews. It also provides escrow, financing, and logistical services.
DHgate is usually the best choice for bulk orders. If you wish, you can order individual items from the seller. They will be shipped straight to your customer.
Is DHgate Safe?
DHgate is a legitimate website and a good Aliexpress alternative. It connects Chinese sellers and international buyers. Many authorities had endorsed this e-commerce business website.
When you do online shopping at DHgate, you can feel safe. The platform ensures the rights and interests of buyers through relevant measures. To protect yourself from fraud, DHgate offers the following features:
The way buyers check each seller is as follows. A higher ranking depends on seller attitude, credibility, and execution.
Managed Services from DHgate
Managed services involve a third party that collects payments.
The company holds payments until the product is delivered. The Dhgate official service releases the payment when the buyer accepts the item.
The dispute resolution process is used when a dispute occurs. DHgate serves as a neutral and impartial mediator to resolve disputes.
Pros/Cons of DHgate
Many businesses have come to rely on DHgate's services. The site itself is not a supplier. It is an online marketplace where different suppliers can be found.
Thus, you should know that this list contains good and bad suppliers.
You need to consider the pros and cons this platform has to offer. It is crucial, especially if you plan to do dropshipping business.
The following examples are worth checking out:
Pros of DHgate
Several types of products are available for cheap prices.
DHgate's payment system is secure.
Massive collection of top Chinese suppliers at your fingertips
You can find future innovative trending products.
There are many ways to pay for transactions.
Fraud prevention page with feedback for suppliers
Cons of DHgate
Product quality is difficult to control
The weather or shipping conditions might cause delays in deliveries.
There are still questionable suppliers and sellers to worry about
Alibaba vs DHgate: Side-by-side comparison
To decide better, we must compare them side-by-side and explain the difference. The buyer's goal is to find the most suitable supplier and products.
The best way to discover reliable suppliers is to try out several websites. You can find many suppliers online. The best choice is made after experiencing their services. Let's take a look at the comparison of Alibaba and Dhgate:
1、Types of suppliers
The current number of suppliers at DHgate is about 2.4 million. It is very convenient for new sellers to use Dhgate, especially the midsized factories.
The current number of suppliers at DHgate is about 2.4 million. It is very convenient for new sellers like midsized factories to use Dhgate.
You should've seen many Alibaba sellers selling the same product at different prices. It is because Alibaba has almost 3 million suppliers. The suppliers are divided into small, mid-sized, and large categories.
2、More range of products
Every online shopper wants to have many choices when doing online shopping. Dhgate website sells many products. For instance, shoes, jeans, hair care, automotive products, medicines, chemicals, etc.
At Alibaba, you can find the same products as DHGate on this website. Alibaba has international connections for products and raw materials. Its suppliers can deal with any product they want.
3、Pricing
The prices of the same item vary between the two platforms. It is because Alibaba specializes in large wholesale orders.
Thus, there are many products offered at reasonable prices. You can save money for your small business by ordering from Alibaba.
4、MOQ: Minimum order quantity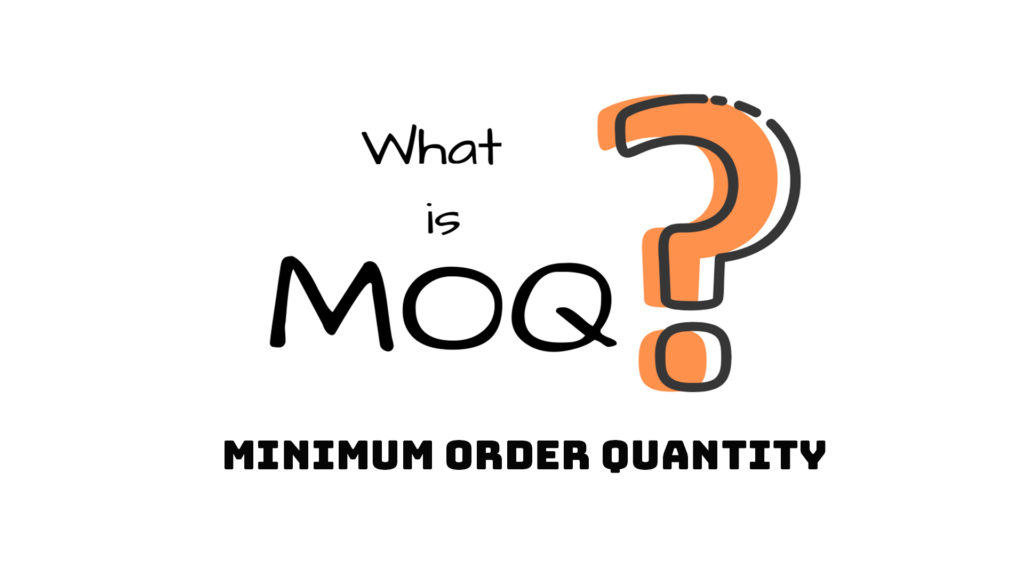 Buyers with more moderate budgets will be able to deal with suppliers on DHgate. The MOQ requirements on DHgate are lower than Alibaba.
Additionally, the platform features reviews and ratings for each supplier. This method has made choosing a credible supplier even easier.
5、Payment
There are many payment options available at DHgate. You can use Visa, MasterCard, American Express Discover, and Skrill. Moreover, users can pay via Bank Transfers, Diners, UnionPay, and Western Union.
Alibaba enhances payment security for buyers and suppliers. The company has partnered with an independent payment provider (Alipay).
All the money exchanged for both websites is with the company. It allows better safety for buyers.
6、Shipping method
DHgate and Alibaba do not offer free shipping but paid shipping options. Some sellers may offer a discount on the shipping cost.
There may be variations in delivery time based on the location. You should check the delivery time from your suppliers to stay on your schedule.
7、Returns/exchange policies
DHgate offers free returns and exchanges for several cases. It is when you do not receive your order for any reason. Besides, it is also applicable when the supplier does not ship on time. The seller will return the shipping cost to you if it is the supplier's fault.
The Alibaba platform supports partial refunds and holdings of products. You may receive a partial refund. It is when the products received differ from those contractually required.
8、Customer Support
There aren't as many ways to communicate with Dhgate. Chatting online or sending an email are two of the methods available. You can reach the customer support team through both options.
There are four types of communication available on Alibaba's website. They are Chat now, Get the latest price, Start order, and Contact supplier.
You can contact suppliers using any of these options.
How to Make Online Shopping through Alibaba and DHgate?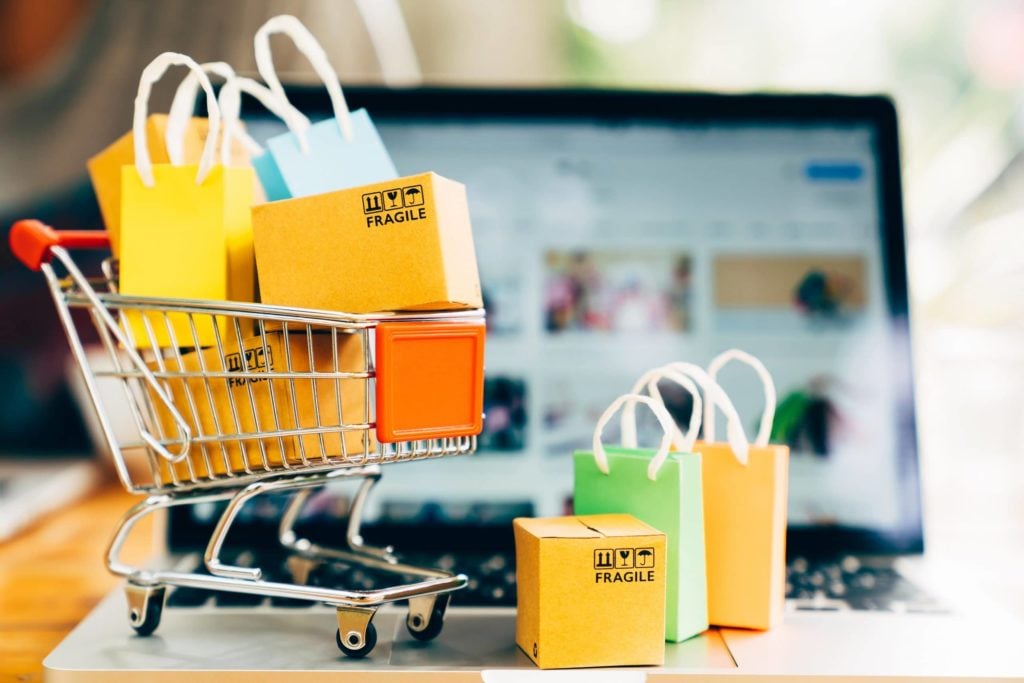 If you are ordering through Alibaba or DHgate, you should consider many factors. Following these tips helps you to shop safely on these websites.
1、Fill out the inquiry form.
Asking questions is the best way to confirm your suppliers. For instance, the production timeline and MOQ (minimal order quantity). You should also ask about the delivery method, shipping costs, and quality control.
2、Avoid middlemen at all costs.
It is common to find "middlemen" on these sites. They buy from the manufacturer at a lower price, then resell to you at a higher price. With a few simple questions, you can identify scammers.
3、You need to negotiate.
There is usually room for negotiation when dealing with manufacturers. You can negotiate a better price with them.
The first negotiations and meetings determine the tone of the buyer-seller relationship. Prepare beforehand if you want to establish a long-term relationship with a seller.
4、Check out the reviews
You should check any seller's customer reviews and ratings before purchasing from them. Seek customer reviews from different countries that are moderately positive.
A seller's rating is also a good sign of the product's quality. You should always read the reviews thoroughly. If there are too many reviews that are good in succession, they may be fake.
5、Speak to the seller
It's a good idea to contact the seller if you're uncertain about buying a product. You can't find everything about a seller or their products from the profile.
You can ask them about the specifics of the product. Besides, enquire about the source, delivery, shipping costs, and quality.
You can use it to determine whether the seller is a real person or a scammer. It can also help prevent fake products at a certain level.
6、Payments should be made through a secure method.
Whenever a seller asks for a wire transfer, run. You won't get your money back if they don't deliver the goods. Consider using PayPal or escrow services instead.
FAQs on Alibaba vs Dhgate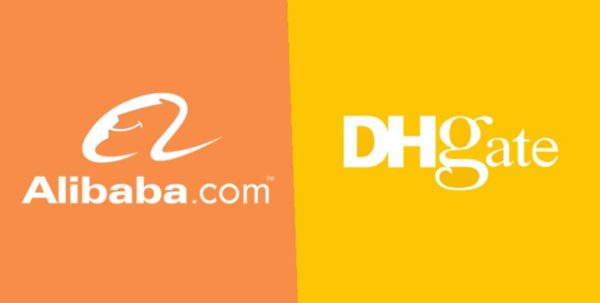 1、Does DHgate offer fake stuff?
Yes, Dhgate does sell counterfeit items. You can quickly identify fake items from them. A fake item is extremely cheap while it shouldn't be. 
The number of fake jerseys, fake handbags, and fake shoes is large on Dhgate. Dhgate does sell fake sneakers like Nikes, Air Jordans, Balenciagas, and Yeezys.
2、Why is DHgate cheap?
The majority of DHgate's manufacturers are from China. They use locally sourced materials. 
So, the prices in the sales link are lower than those on similar platforms. The company offers buyers and sellers the option of negotiating prices.
But, some suppliers may be unwilling to bid. It is easier to negotiate when you have bought enough quantities.
3、Why is Alibaba so cheap?
Alibaba is the biggest online B2B marketplace in the world. The Alibaba platform is designed to handle sales of high volumes.
Thus, wholesale prices are cheaper than the prices of individual sales. 
There are mainly Chinese manufacturers on Alibaba. Their labor costs are lower, taxes are lower, and their supply chain is efficient. 
Buyers can work directly with Chinese manufacturers when buying from Alibaba. Thus, marketing, advertising, and customer service indirect costs are reduced.
4、Is DHgate good quality?
Compared to similar sites, DHGate offers better reliability. It is common for sellers to provide good quality products. Otherwise, they won't be able to make any money. 
Reviews of DHGate on sites like TrustPilot and SiteJabber have consistently been positive. Their collection range has more options than other platforms such as Lightthebox.
Final Thoughts on Alibaba vs Dhgate
Now that you know Alibaba and DHgate are legitimate. So, you shouldn't worry about them.
Both sites have their advantages and perks that make them unique. It's also vital that you research before choosing a seller.
The fear of fraud is one of the biggest concerns of online buyers and sellers. Yet, both websites make scammers' lives harder with the more secure systems.
Furthermore, you can count on a reputable sourcing firm like Leeline Sourcing. Talk to us to discover further about sourcing from China.
We are sorry that this post was not useful for you!
Let us improve this post!
Tell us how we can improve this post?