Do you have any confusion about DHgate?
Do you have questions in mind like: Is DHgate safe? Is DHgate legitimate?
If you landed here with these questions in mind, then you are in the right place.
Right from the start, we want to tell you that forget every misconception about the DHGate.
It is not only a place to source, but it is the inspiration for the women entrepreneurs in online business.
We have many things to tell you about DHgate. These facts and information will tell you how lucrative it is to work with DHgate.
Like many other marketplaces based in China, DHgate is also very well-known. After going through this ultimate guide, you will have a clear vision to move forward.
In this article, we will give you insight into the DHgate operations and the story behind its success.
So, let us start with something about its founder.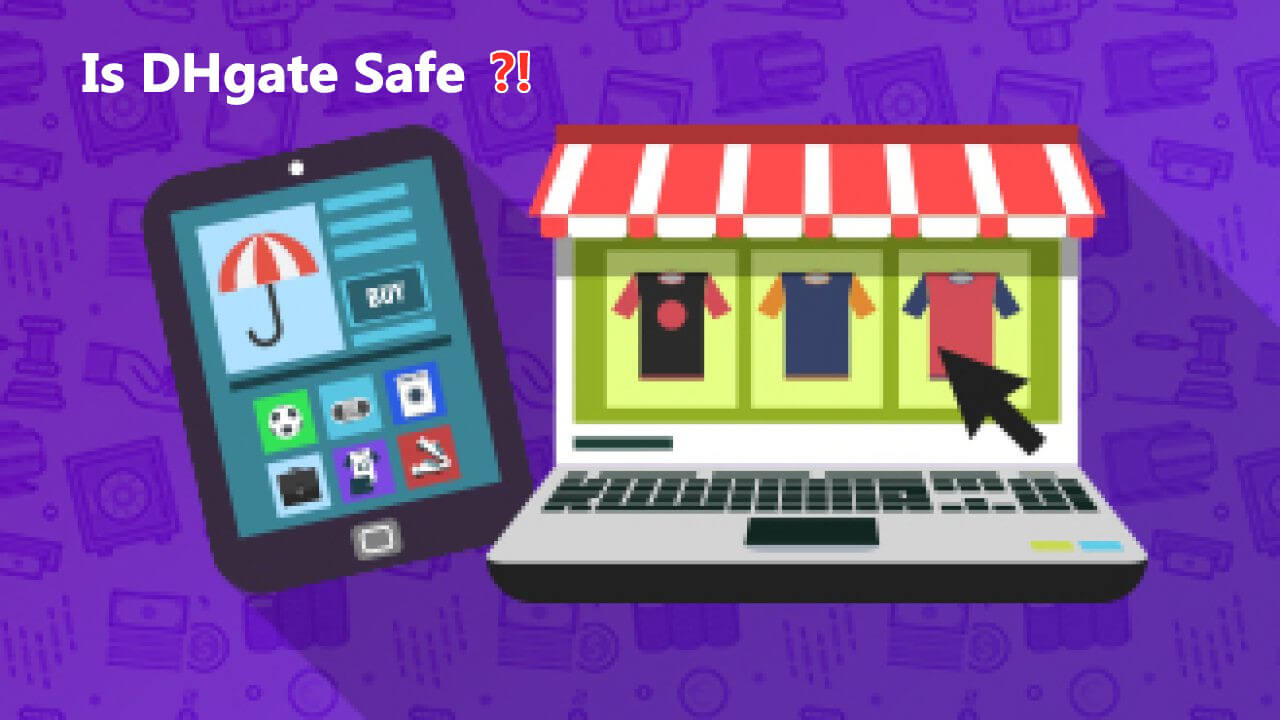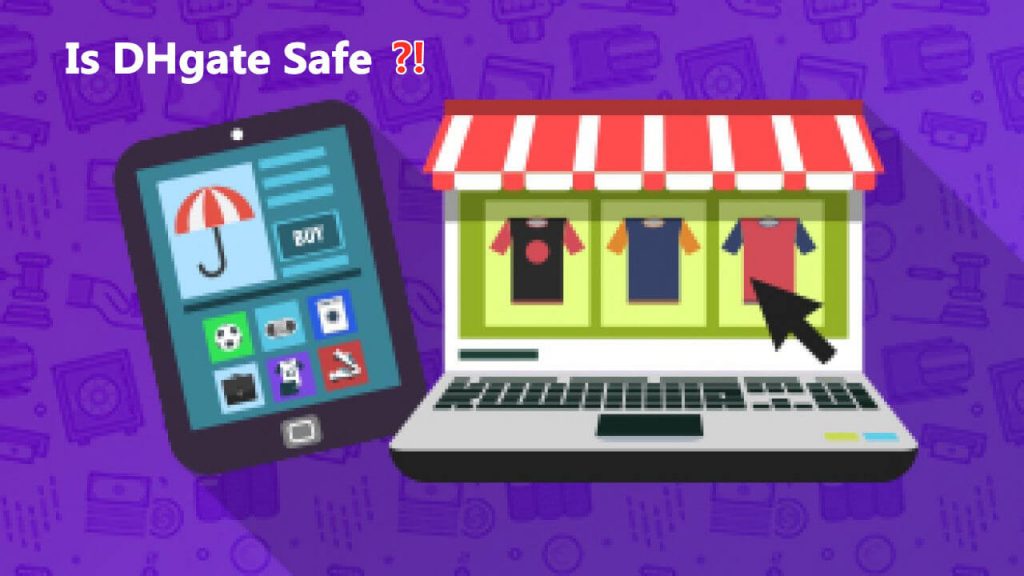 Background of the Founder
Dianne Wang, a woman entrepreneur is the founder of DHgate. DHgate started operations in 2005. She worked for technological giants like Microsoft and Cisco for many years.
Dianne, like many other entrepreneurs, had something greater to offer to the world.During her job at Cisco, she has decided that she was not made for servicing corporate sectors.
She knows her guts from the beginning. She broke down all the stereotypes by getting successful. Dianne is a great inspiration for women in the eCommerce business.
She started her journey in eCommerce by establishing joyo.com. It was an online book and video retailer e-commerce website. That got successful within a year of its launch and Amazon bought it in 2004. It is now Amazon China.
She developed another marketplace for the sellers in China and named it DHgate.com. DH is the abbreviation of Dunhuang.
It is a strategic point for the Belt and Road Initiative of China. This point will connect the rest of the world with China from 9 different routes.
They were on the 7th position on the chart of 50 fastest-growing companies in Asia-Pacific. In 2009, they had 1 million registered buyers.
From then onwards, the company had expanded beyond the Chinese border. And became a multinational company for both B2B and B2C businesses worldwide.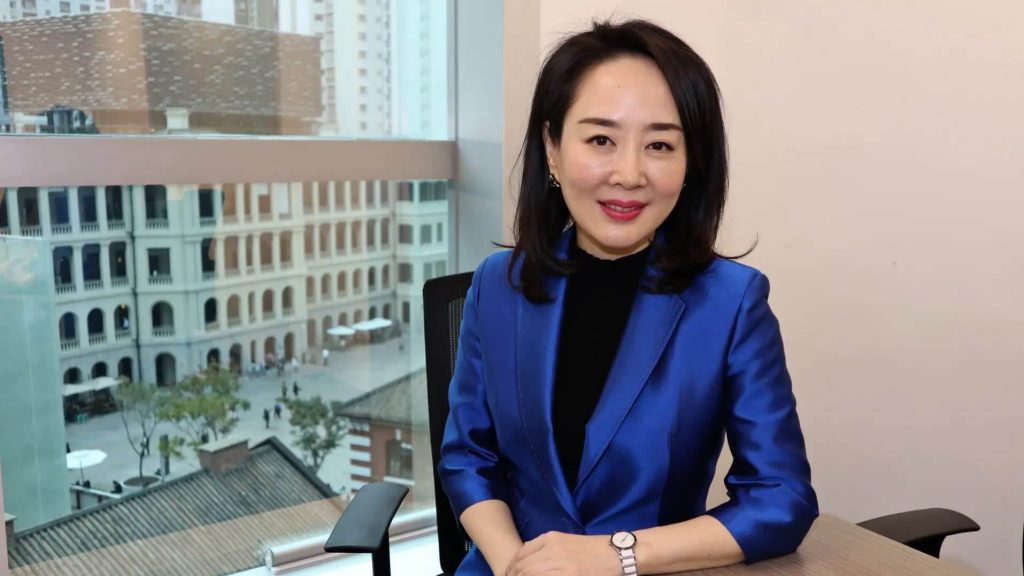 What is DHgate?
DHgate is the eCommerce service provider based on the same model of Alibaba. Yet, they have gone two steps further.
Alibaba works for the B2B business model. But DHgate also deals in the B2C model and entertains dropshipping.
DHgate is safe and reliable. If you are not satisfied with the product, you can open a dispute. DHGate will mediate through the process. Your personal information is always kept safe and secure.
Suggested reading:Dropshipping B2B: Ultimate Guide

How does DHgate work?
DHgate is simple to operate. Any product that you will order from any seller at DHgate, will deliver at your doorstep. DHgate is completely secure as it holds the payment until you receive the product. They also provide logistic solutions.
Other features are internet financing and escrow protection. These features put them stand out from their competitors. DHgate does not charge any subscription fee to sellers or buyers.
Yet, they have a percentage of every product that varies from 3 to 10% of the selling price. DHgate also offers logistic solutions for easing the delivery process for sellers.
DHgate has introduced DTC points in some major countries in Europe, America, and Asia. It is like a brick and motor shop where you can inspect the products before buying.
Suggested reading:Aliexpress vs Dhgate: Which is better?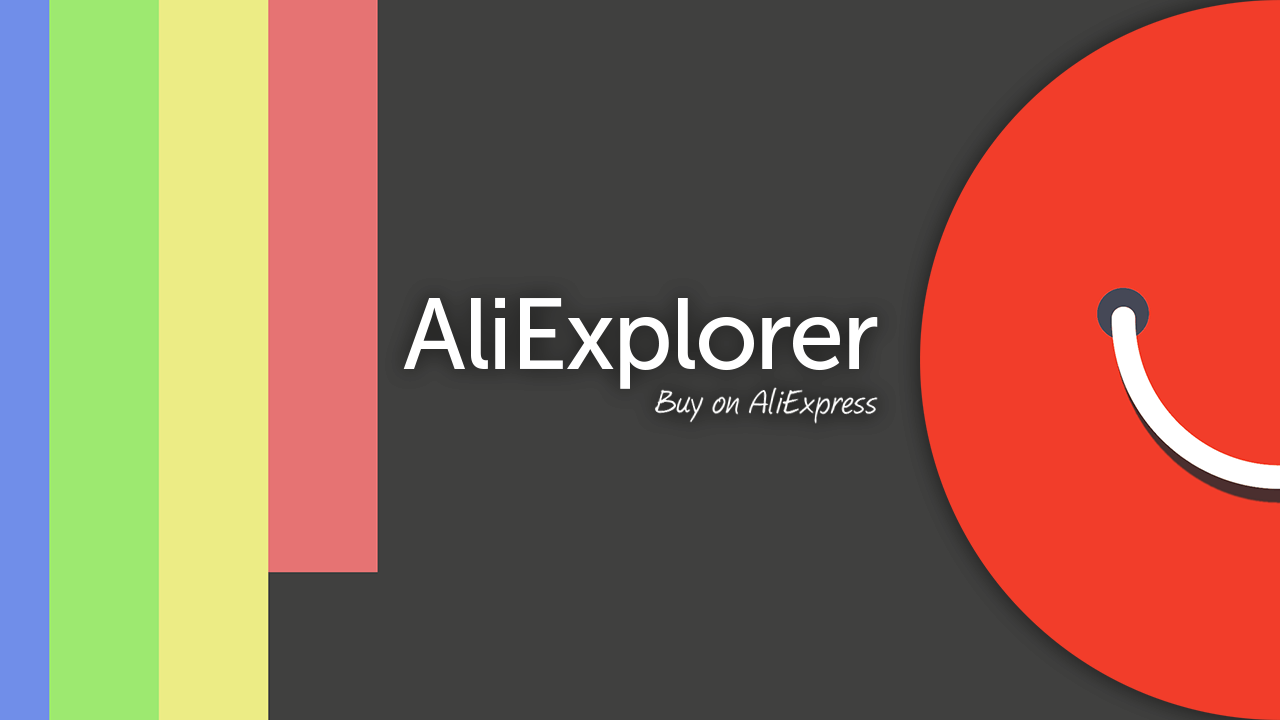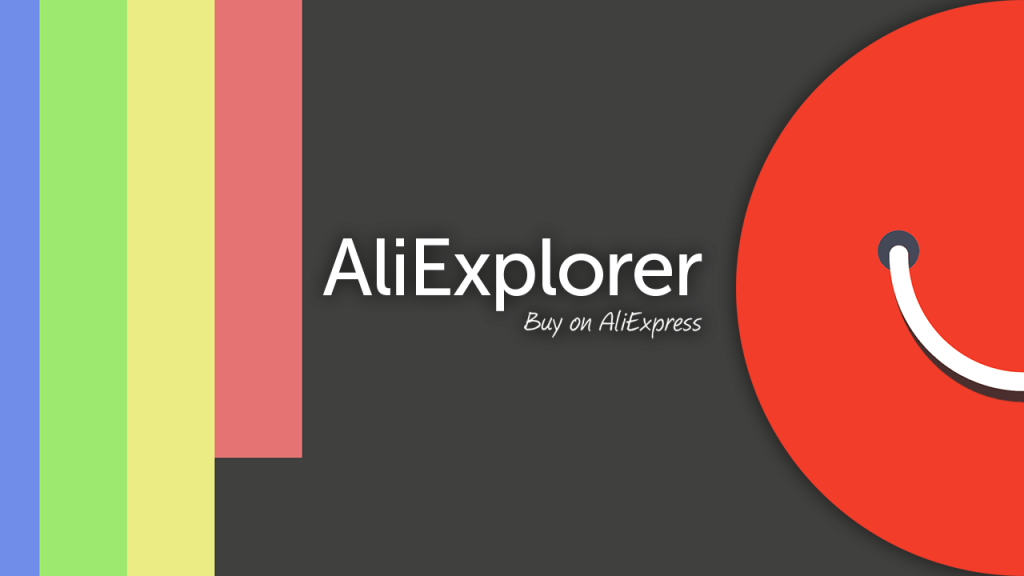 Is DHgate Safe? DHgate information that you must know:
DHGate is safe and secure. They have a dispute resolution center that protects both sellers and buyers. DHgate has a complete set of rules and regulations for dispute settlement.
They have strict action if someone violates their policies. This can result from cashback to account suspension depending on the severity.
With their 15 years of efforts, till the present, we have seen exponential growth. They have 200 million buyers from 222 countries worldwide.
There are more than 19 million sellers and 130 million active products. DHgate entertains both wholesale and retail buyers.
You will always have a discount when you buy in bulk. DHgate's wholesale market has the following categories.
Home & Garden
Shoes & Accessories
Bags, Luggage & Accessories
Bags, Shoes & Accessories
Toys & Gifts
Watches
Electronics
Health & Beauty
Jewelry
Apparel
Baby, Kids & Maternity
Lights & Lighting
Fashion Collection
Sports & Outdoors
Fashion Accessories
Automobiles & Motorcycles
Hair Products
Office & School & Business & Industrial
Everything Else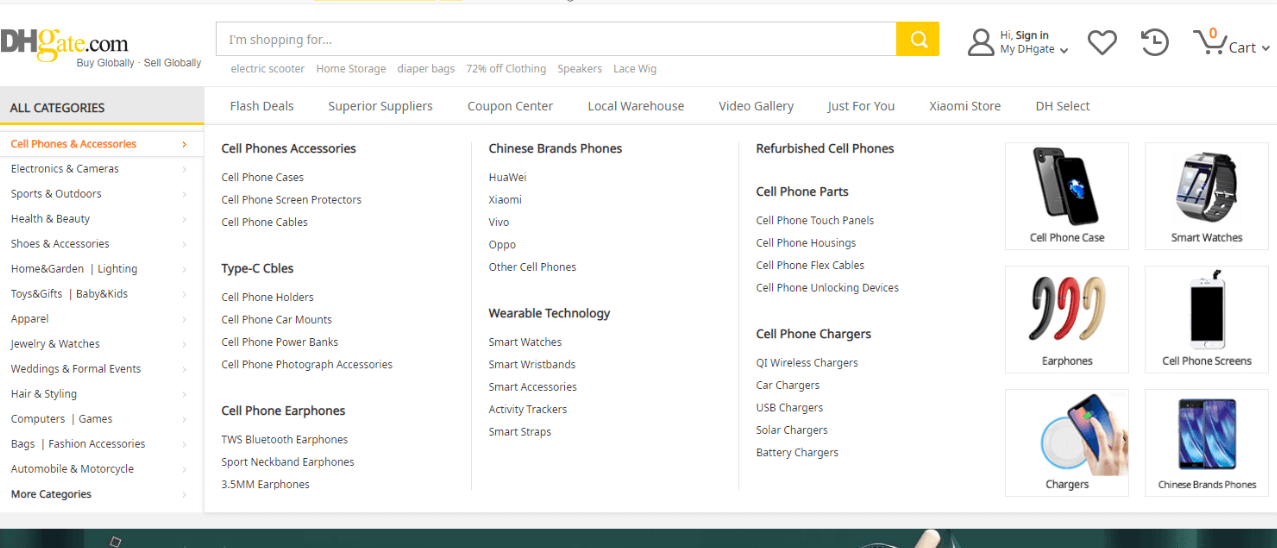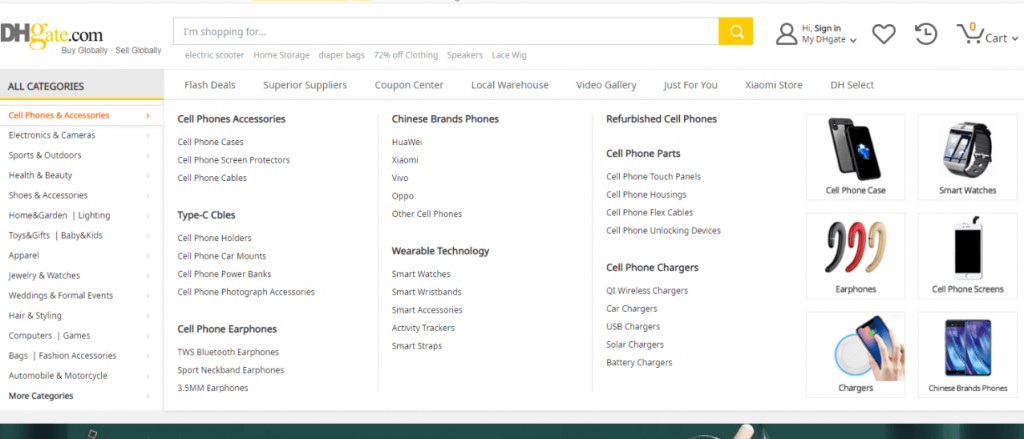 Minimum Order
At DHgate is quite different from Alibaba as the prices are set. You can buy 1 item for any quantity that you need. Yet, the delivery price may vary. The larger you buy the stock, the lower would be the shipping cost.
DHgate Buyer Protection
As we have discussed earlier that you have to forget about "Is DHgate safe? ". As we know now that it is a very secure marketplace. Yet, you should know the options that you can avail of. So, let us discuss them one by one.
Return & Refund protections
DHgate gives you protection for your return and refund. They have a very straightforward method to do that. When you receive an item damaged, not matching the item on display or with any other issue. You have the right to return.
They will give you a full refund. Not only this they will also give back you the shipping cost that you spend while returning it. You can receive your payment back exactly when the buyer receives the package.
There is a small procedure for that. When the product is not what told, you can talk to the seller within 3 to seven days.
If the seller is not responding, you can open a dispute by contacting DHgate. DHgate will act as a mediator which we will discuss later and resolve your issue.
For returning products you must contact the seller. Seller will tell you about their returning address and labels. If not, you can contact the dispute resolution center.
When the seller will provide the details, you will print them and put them on your product. Then you must ship it through any international logistic provider.
Though EMS is preferable if available in your country as being more reliable and cheaper. For buyers in the UK, DHgate prefers Parcelforce. Likewise, for the USA, USPS is preferable.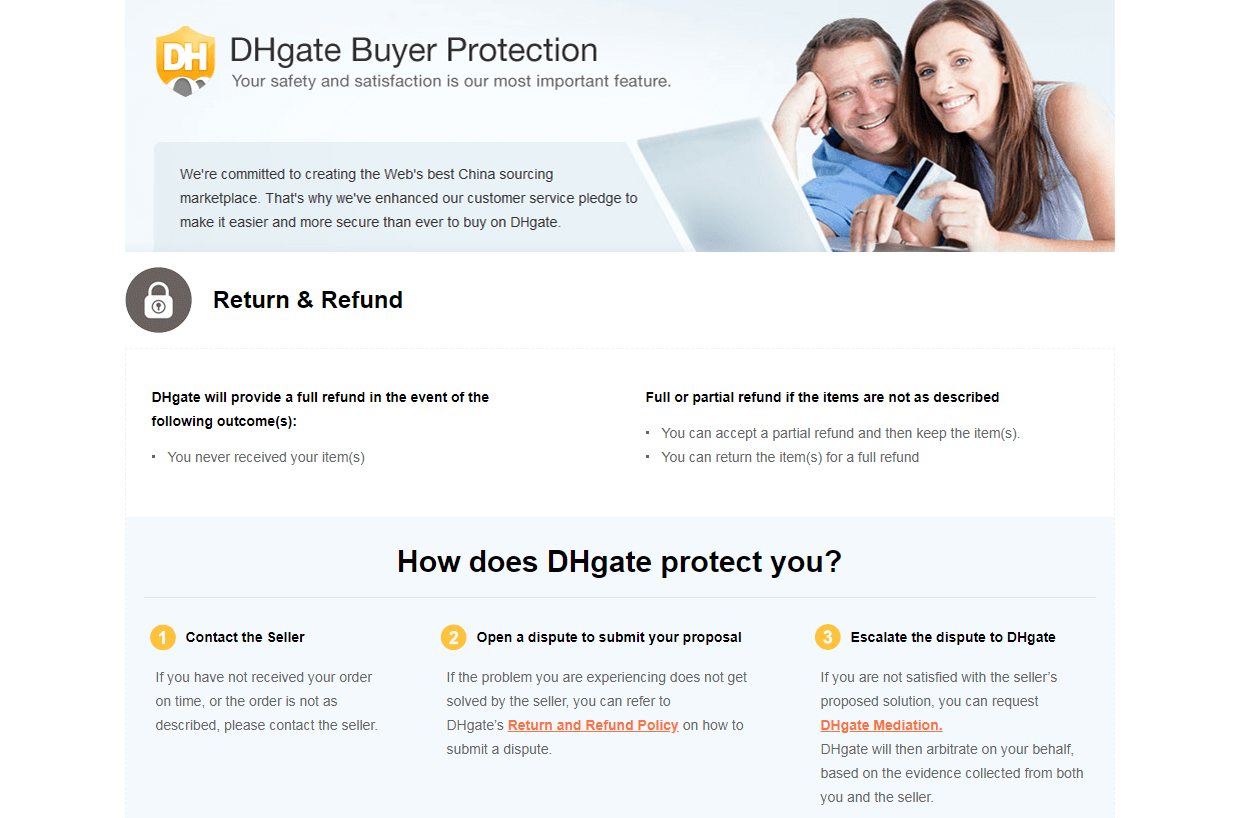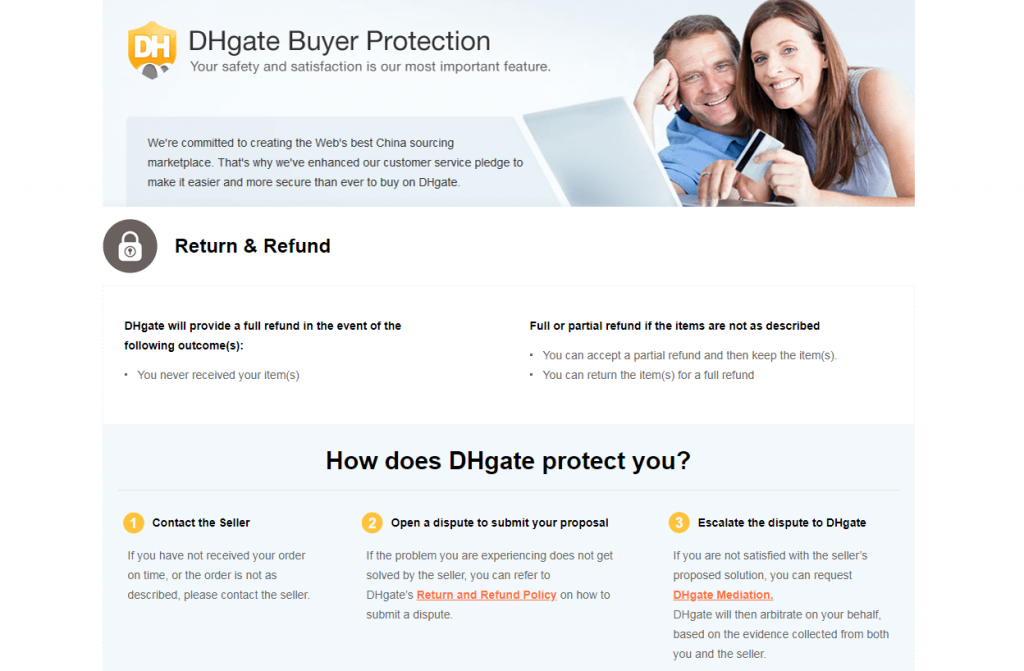 DHgate Mediation between buyer and seller
If the dispute is not resolvable between the buyer and seller, you can take it to DHgate. They offer mediation, that is, unbiased for either side. They have professionals that investigate the matter and smartly resolve the issues.
The mediation service of DHgate is very professional and active. You do not have to wait for so long for the results. They resolve most of the cases in real-time.
If the products are under-quality, result in different types of penalties. From yellow card warnings to complete freeze and termination.
DHgate icons to help note seller attributes
DHgate has a unique method to identify the seller's status. It has a scoring system and 3 stars-based assessment process. They allot stars to the top 100 sellers. They give stars based on the following attributes:
feedback
total number of orders fulfilled
incomplete orders
the refund rates


Accepted Forms of Payment:
If you again have a question that is DHgate safe for the payment process as well? We are quite sure that it is quite safe.
Whatever payment method you choose that the DHgate offers, will be in the right hands. You do not need to worry about it.
Now, let us find out what payment procedure DHgate accepts.
PayPal
DHgate does not support PayPal to date. As PayPal is in a lesser number of countries, that is why it is not very preferable in DHgate eyes.
DHgate is working in 222 countries worldwide. So, they prefer more generic payment methods, and people use them worldwide.
Credit and Debit Card: American Express, Discover, MasterCard, Visa, UnionPay
DHgate all types of Debit and Credit cards mentioned above.
Yes, you heard right.
You can pay through your debit card as well. Though sometimes, it happens that your debit card gets declined message.
As many banks that offer a debit card, limit them for internal use only. So, if you want to pay through your debit card, there is a simple procedure.
You will have to call your bank support center. Then ask them that you need to buy something online. They will open your debit card for a certain period that you will ask them to.
Real-Time Bank Transfer
DHgate offered in previous days Real-time bank transfer. But they have canceled now for an unprecedented time.
Western Union
Western Union is not supported by DHgate for now.

Delivery Options Available:
There are many delivery options available for delivery and logistics. Or, we can say, you can choose any renowned posting service in your country. The following are some of the most famous delivery options available.
UPS
United Parcel Service is a service that offers delivery services worldwide. DHgate offers UPS service to its small and medium sellers to deliver their items.
EMS
EMS is the most famous delivery service opted by sellers at DHgate. It is cheaper and delivers with a normal delivery speed for overseas.
DHL
DHL services are very fast at DHgate. Yet, they are among the most expensive delivery options.
TNT
TNT delivery lies between the range of fast to very slow. It depends on the number of days and cost you are paying for the shipment.
Hong Kong Post is the cheapest and slowest delivery option. It is among those delivery options that do not offer tracking id for your products.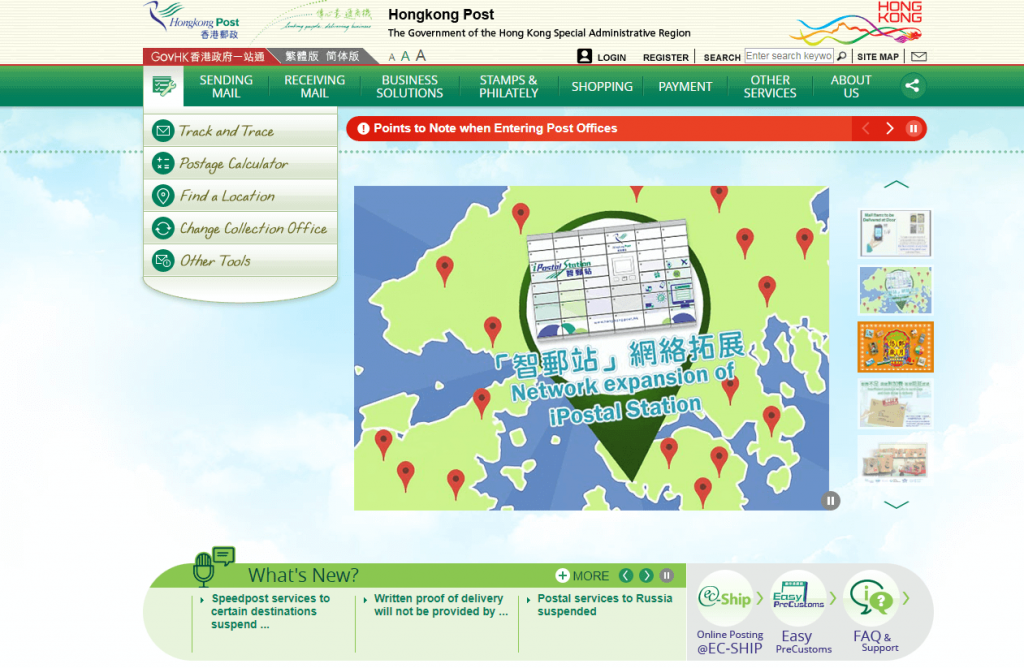 Is DHgate legit?
So, until now, we have enough knowledge about the DHgate that has cleared ours is DHgate safe question. Now, let us help you answer your next confusion. That is, is DHgate legit?
And the answer is, Yes, DHgate is legit. Now DHgate is among the top eCommerce cross-border marketplace.
Legality: Analysis by Dunhuang Group
DHgate is the subsidiary of Dunhuang Group. Many other technology companies are working under the umbrella of the Dunhuang group.
Some of them are Heguang International, Century Fuxuan Science & Technology Development (Beijing) Co. Ltd., etc.
DHGate has many similarities to eBay. Yet, when you look at the prices, they will make you think about whether it is legit. The prices are so low that it feels too good to be true.
They have very strict rules and regulations to maintain quality. If anyone found violating policies, they take every necessary step for that.
Many people worldwide are not aware of DHgate. This has made it a very lucrative opportunity for the dropshippers.
DHgate dropshipping has higher profit margins than any other marketplace in many categories. This is because of the low platform percentage.
It has expanded it a lot. It has many DTC points worldwide where you can visit in person. The next best thing about the DHgate is that it is versatile.
It accepts many business models. Either you are looking for B2B, B2C, dropshipping, or affiliate program, all is there.
Suggested reading:How to Start Dropshipping from Amazon to eBay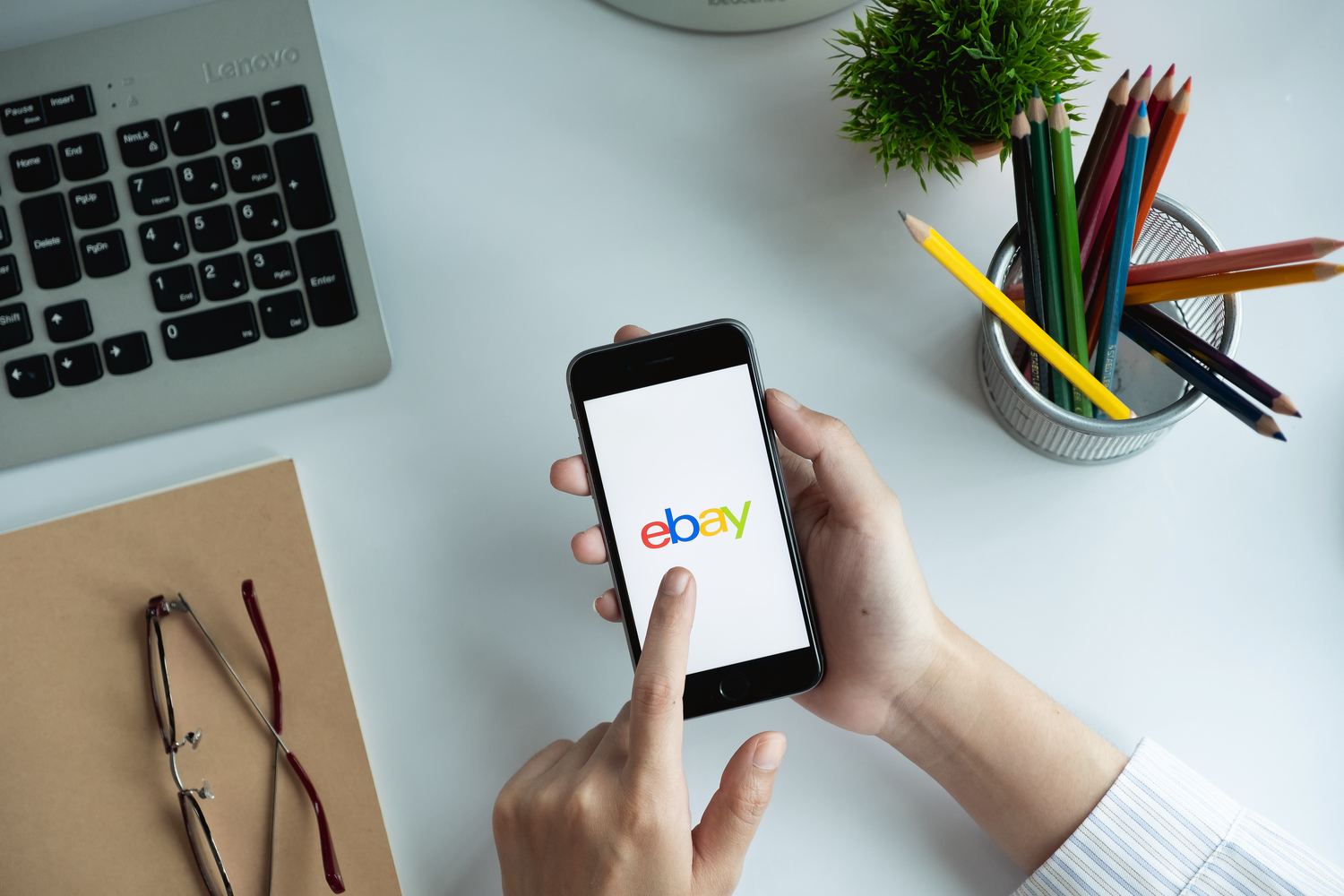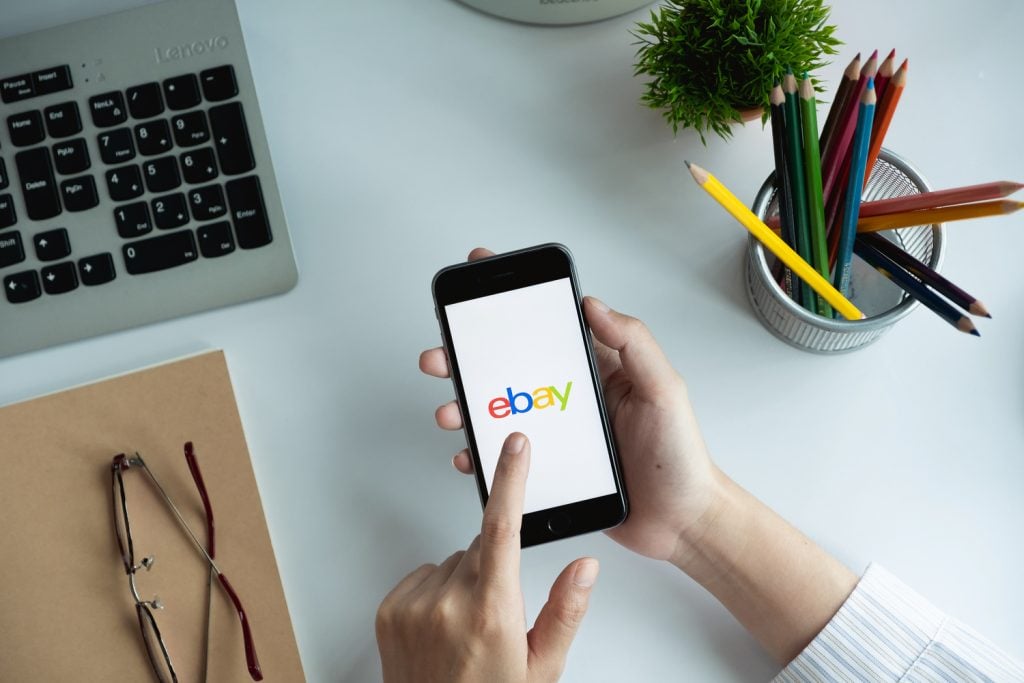 Company history
In 2004, DHGate came to existence. That was all operational in 2005. DHgate earned 7th position in the fastest-growing APEC company. Deloitte's top 500 fastest growing companies acknowledged it.
All credit goes to Dianne Wang, the women entrepreneur, founder, and CEO of DHgate. She is a very intelligent businesswoman. A great supporter of globalization, free trade, and women empowerment.
The company has exponential growth from its start.
Current company scale
Currently, DHgate is one of the top marketplaces in Europe, Asia, and America. People are gathering trust in it.
There are a high number of sellers and service providers that are considering DHgate. As the low prices are helping them choose new niche products for their selling point.
Company development prospects
DHgate has a mission to make a platform that can ease business opportunities worldwide. You can see DHgate in many languages.
The founder, Dianne has a liberalistic approach backed by BRI that will connect the whole world. DHgate vision is to ease and pace up the delivery system. That will give a true meaning to Globalization.
Fulfilling orders: Analysis by DHgate reviews
DHgate review on many rating review sites is average or not good. The reason behind that is people do not follow the procedure.
Because of the high number of sellers, it is difficult to scrutinize good and bad sellers. Most buyers that are satisfied by the buying process do not rate.
Another reason is people buying products do not verify it earlier to buying. They just buy and never ask for the sample in advance or video inspection of the product that they want to buy.
Yet many other buyers are unaware of the exact policy or way and time to open the dispute properly. Many people expect that the refund should be given without any verification.
Reviews on Trustpilot
At Trust pilot, DHgate has a review of 3 stars that is satisfactory. The total number of reviews is 24000.
Reviews on Sitejabber
Site jabber has a review rating of 3.57. It shows that 71% of people are satisfied.
Reviews on Resellerratings
Reseller rating has been worst as it gives 1/5 stars by 100K reviewers.
Pissedconsumer also has the same rating as of Trustpilot. Many users are satisfied. Yet the complaint rate is high.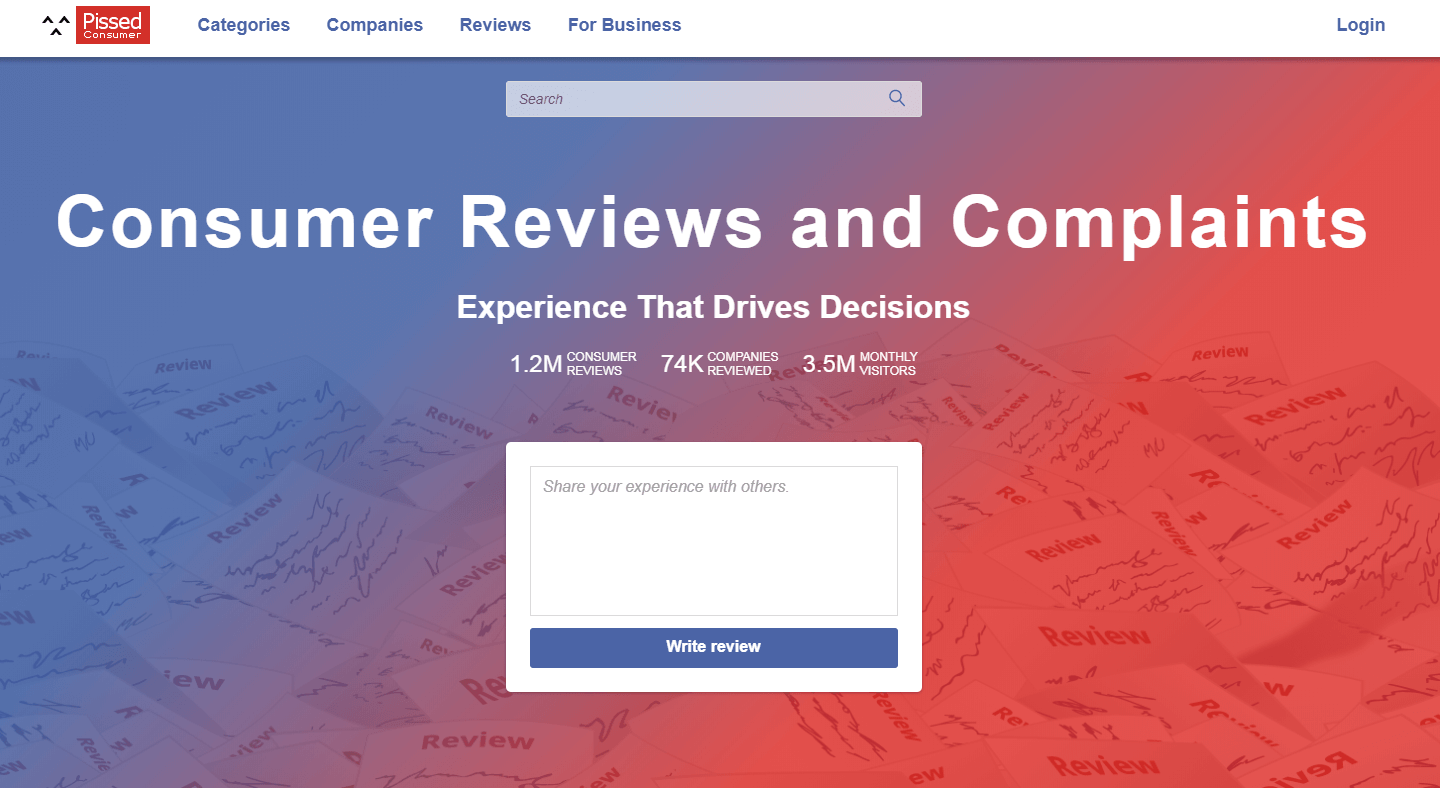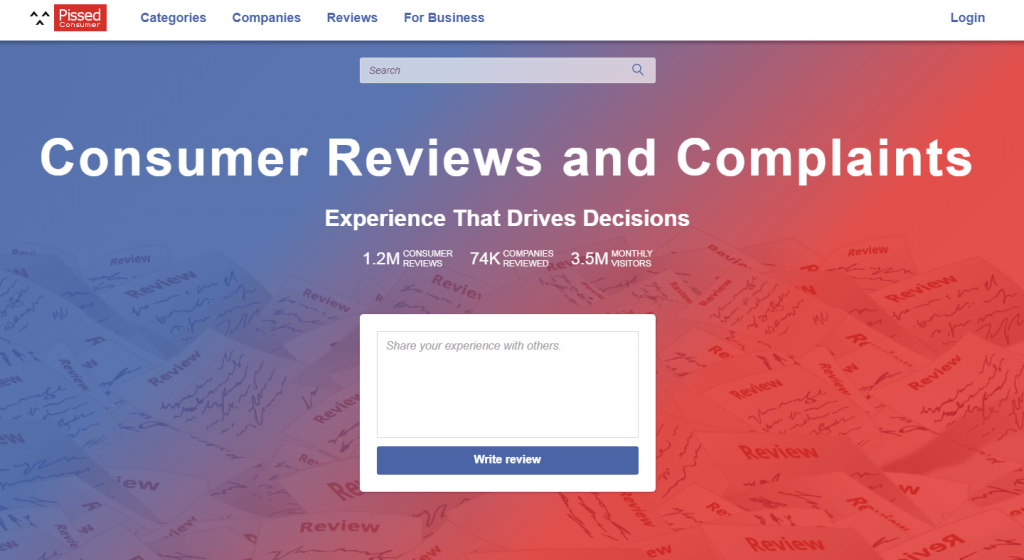 Why do some buyers think DHgate is a scam?
Many buyers think DHgate is a scam because they do not research the marketplace properly. DHgate has many tools and filters that are different from any other marketplace.
In this part, we will find out why some buyers think it is a scam. DHgate is not fake. Though some small enterprises that imitate products of original items.
And sell them at cheaper prices are the reason behind it. In China, it is a common practice that they make first, second, and third copies of products.
It is legal there. Yet, if you think they are too cheap to be true or your expectations. You can always ask the seller about the inspection or real-time view of the product.
Let us see what you can encounter and how you can address it when you are buying from DHgate.
Poor quality of products delivered
The product delivered by some small and medium enterprises is of poor quality. The reason behind it is the price.
Whenever you are buying any product from the sellers you must see the medium ranged prices. This should be followed up by customer reviews and direct advance contact with the sellers.
This will help you inspect the product in real-time via small video or images of the product. It is very important for a quality product that you need.
If you want to buy bulk items, hire the inspection service providers in China. That is the point where we can help you. LeeLine Sourcing has one of the best inspection services offered in PRC.
The last thing that you can report the sellers that are selling poor quality items without mentioning them. That is, not the same as displayed.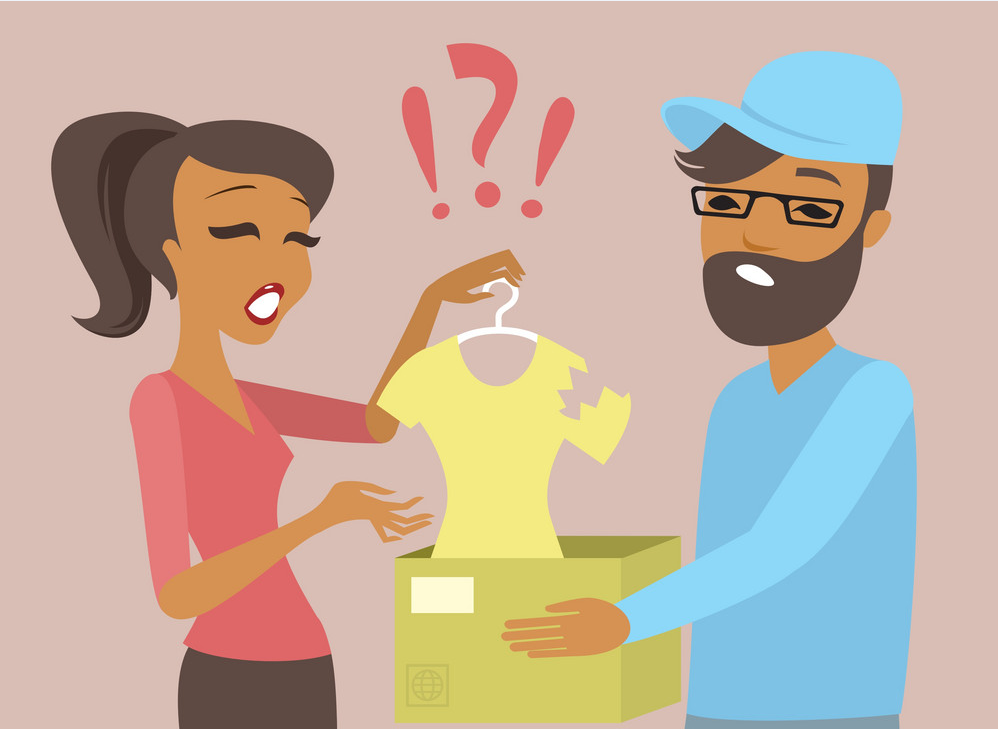 Frauds connected with paying for the goods
There is not any fraud related to payment for the process when following the proper channel. The payment should be made through DHgate preferred processes.
Not receiving products by the customers
When the product is got delayed the DHgate sellers must notify it earlier. This needs a bit of follow up.
If a seller delivery is delayed DHgate sends you the message whether you want are ok with or not. If you select a decline, the payments will automatically be reversed back to your account.
To get rid of these issues, there is a smart way. You can talk to sellers earlier about the delivery, especially, when you are dropshipping. Because the delays can impact, your client's trust.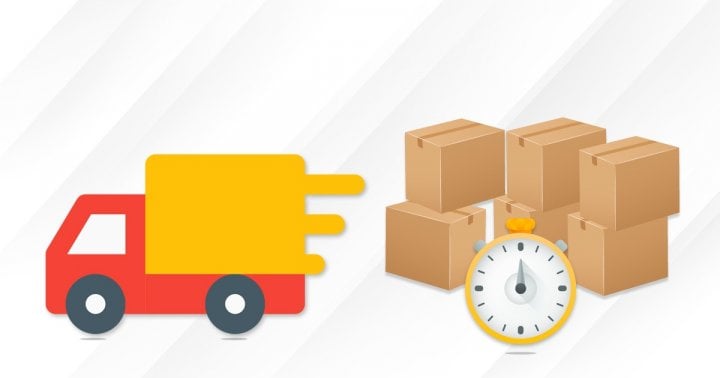 Some ways Help You find Reliable DHgate Suppliers to work with
Now here are some time-saving hacks that when integrated with your dealer will give you a smooth business deal.
Paid attention to seller's rating
Always deal with the sellers that are recommended by many other shoppers. The higher the seller rating the zero the chance of getting stuck.
Filter items concerning seller rating preference. This will give you a hassle-free environment for your product.
Paid attention to details in the handling and shipping contract
The second important thing to consider is the shipping and handling process. If you are a dropshipper or a retail seller.
Book your product in advance when it is near to end at your previous inventory, this will help you maintain your inventory and you can counter delays.
These days, most delays are because of the pandemic that resulted in a high influx of online demand. And a low number of available logistic resources.
You should deal with your seller earlier to know their most viable delivery process. That is, in terms of money, careful handling, and fast shipping.
However, keep one thing in mind the higher the no. of products lower will be the delivery charges. Likewise, the slower the delivery process the more profit margin will be there for you.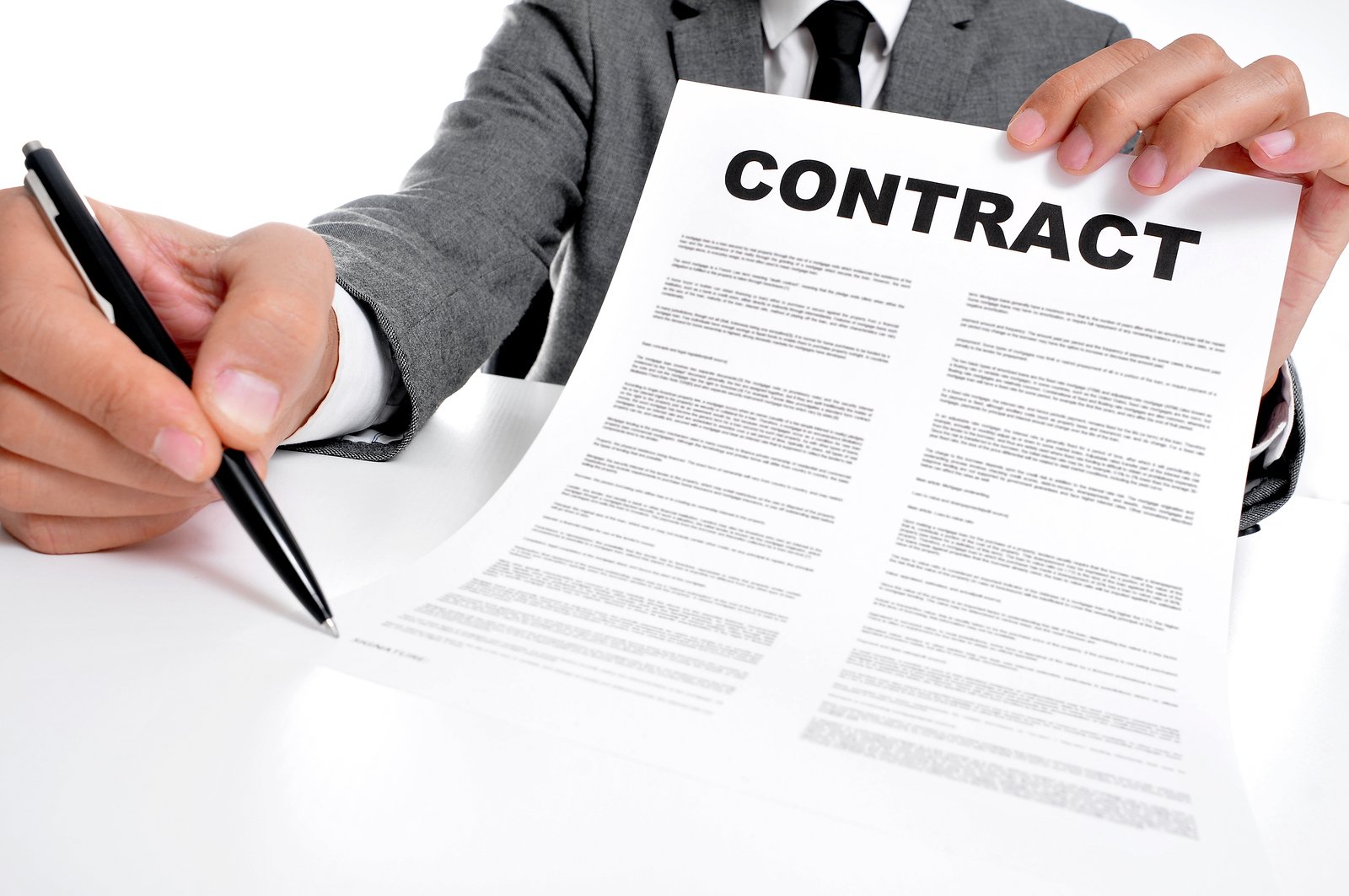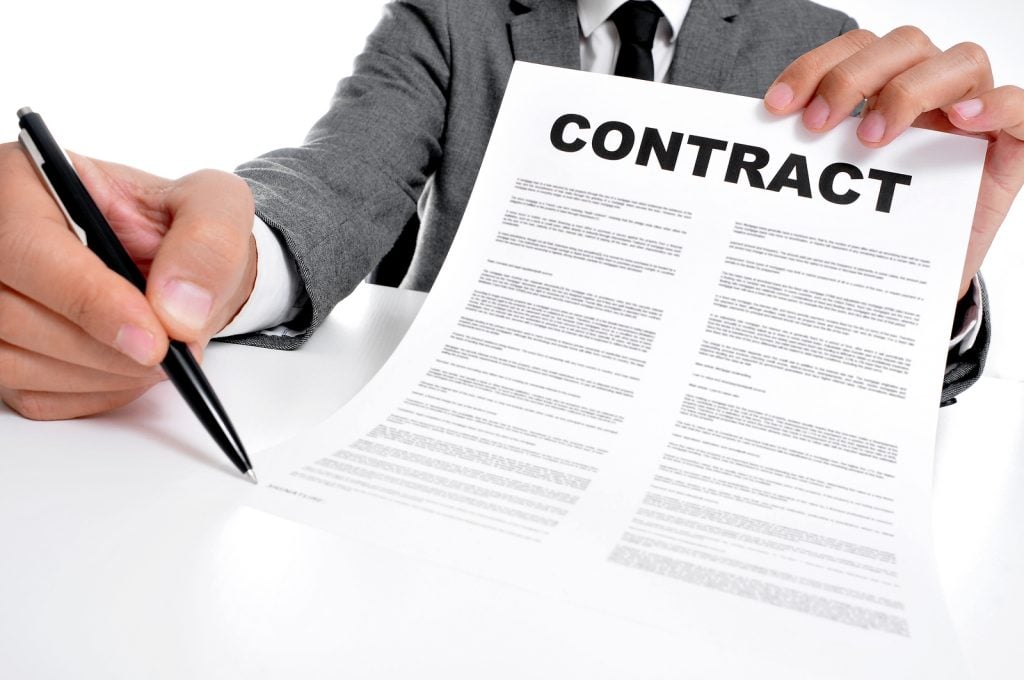 Avoid branded products from famous brands because most of them can be counterfeit
Never try to buy items that are looking like the product of some brands. Because you will end up in two scenarios.
Most brands have their distribution system for every country that will put you in some sort of litigation.
The products with a lower price can be counterfeit or defective. Defective products are those rejected by the brands. The seller buys them in bulk and sold in black for lower prices.
Even for the second case, you must ask for the inspection to confirm the status. It is preferable not to buy any of these for your dropshipping business.
Never agree to any other option of paying money than the site's official accepted methods
This is very important. Sometimes it will look like a great option as we may think that this will increase our profits.
However, this is where the fraud begins. You can face many frauds. To make your payments secure. Always prefer DHgate's official payment process.
As this will secure your transaction in every manner. DHgate never pays the seller the amount unless it is delivered to the customer.
5 Sites Like DHgate
Here are 5 sites that can be alternative to the DHgate. But their business model varies. Every site has its pros and cons.
China brands
China's brands are a good solution for dropshipping. But there are so many dropshippers using items sold on this platform.
This will give you little profit margins. Secondly, there is a monthly fee though minimal, but it is a liability even nothing is sold.
Alibaba
Alibaba is the best B2B business hub for manufacturers and clients. It is only good for the dropshippers and sellers who want bulk purchases.
There are many complexities for ordering that we have explained here. There is a lot that we can offer to you for a smooth and long-term business when you choose Alibaba.
Alibaba deals only with the B2B business model. Whereas DHgate offers B2B, B2C, and open dropshipping opportunities.
Suggested reading:Is Alibaba Safe and Reliable? Is Alibaba legit? : Free Guide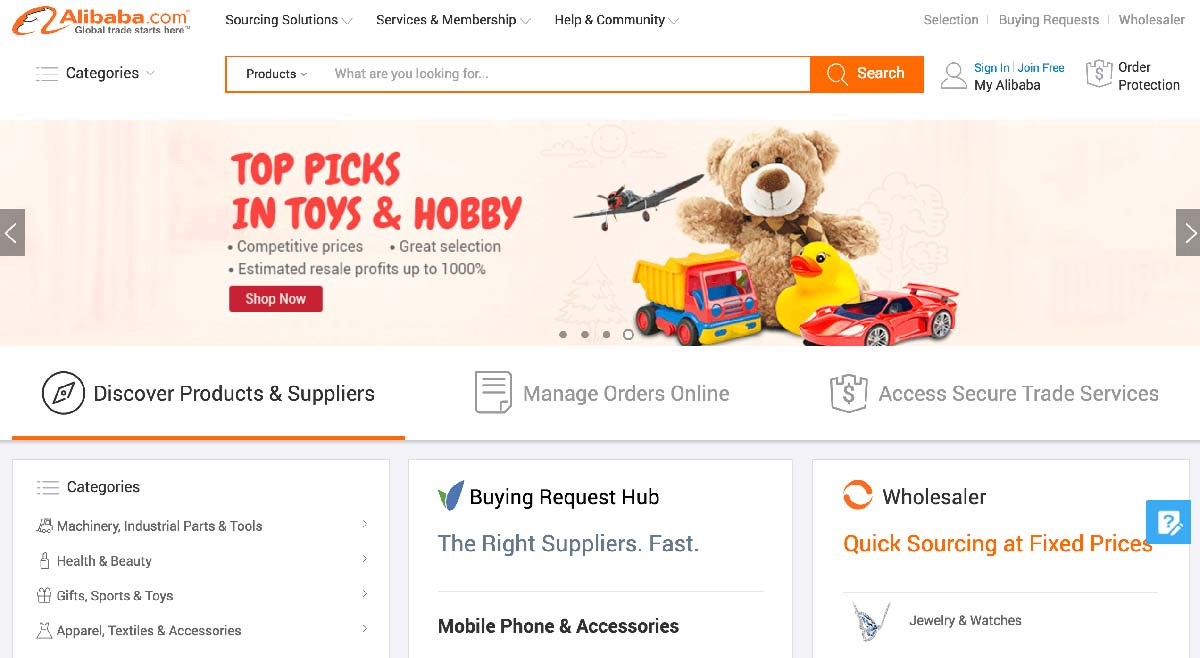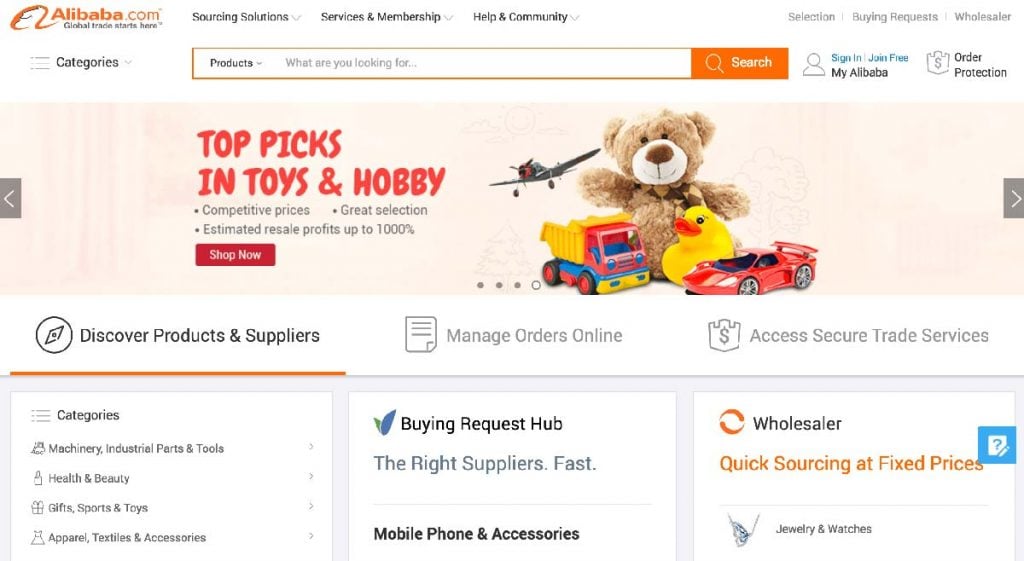 LightInTheBox
LightInTheBox is also a young marketplace and a good alternative to DHgate. It has a lot to offer. If you are new in eCommerce you can also go for the affiliate program to start to understand the market demand.
Global Sources
Global Sources is another good alternate for DHgate's B2B business model. If you want to fill up your inventory for selling online, they have a lot to offer. Yet, it is not good for dropshipping, as they do not sell a unit item.
Banggood is a good option for dropshippers selling in Europe and America. As they can give you faster delivery. Yet, you will have little variety as compared to other giant marketplaces in the competition.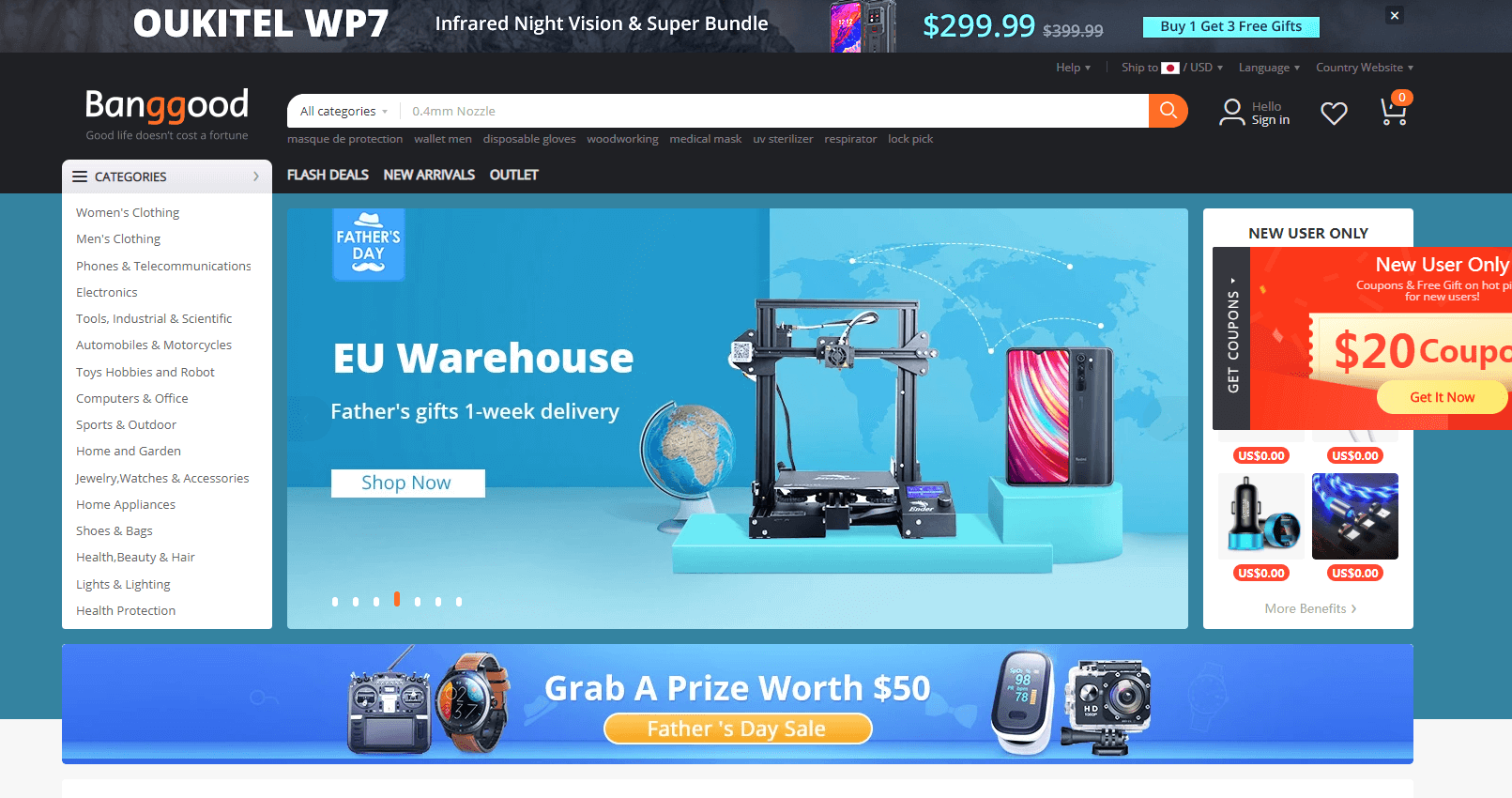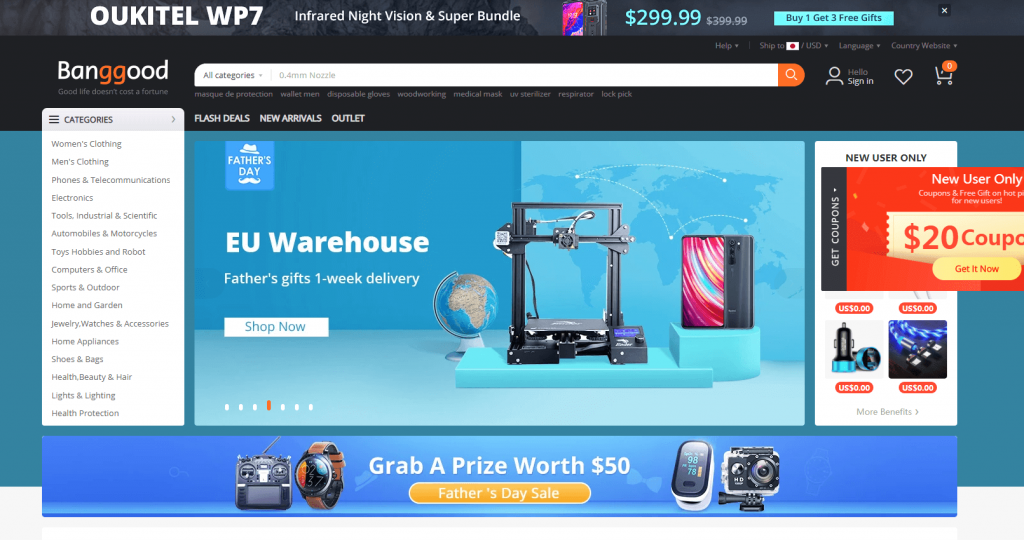 FAQ For Is DHgate Safe
Does DHgate sell fake products?
DHgate does not sell anything. Yet the sellers sometimes have seen some counterfeit products. These can be verified before buying by the inspection process.
If you want to buy in bulk, you can hire an inspection service from LeeLine Sourcing that is the best sourcing agent in the PRC.
How responsive is the DHgate seller to questions?
DHgate seller is very responsive. But it depends on the management skills of every seller. The sellers with more organized and big volumes, the response time is quite fast. Some of them offer a 24/7 service.
Is DHgate good for dropshipping?
It is the best opportunity for dropshipping as there are not many dropshippers who have discovered it yet.
So, the profit margins are very high in some categories, like zero competition in it. Though you need a bit of understanding, which we have provided in our guide.
DHgate vs AliExpress Dropshipping, which is better?
Both DHgate and AliExpress Dropshipping have their pros and cons. Yet, if you are a dropshipper you understand the competition on AliExpress is very high in most of the categories.
DHgate is little known and the different working procedures make it a more profitable space.
How can you use DHgate on your Shopify store?
You can integrate DHgate on Shopify very easily. They have provided a full detail for Shopify dropshipping on their website.
It is simple as many other marketplaces. It will give you APIs that will help you monitor stocks and prices for the products.
How LeelineSourcing Helps You Find Best DHgate Wholesalers and Suppliers in China.
LeeLine Sourcing can help you in many ways. We can provide you the following services if you are doing B2B business with DHgate sellers.
Packaging and Labeling
Sourcing and Logistics
Verifying the authenticity of sellers
Reordering for returning customers
Defect test before sending it to your inventory
Price negotiation
Custom clearance
Financial Assistance
Doorstep deliveries
Bulk deliveries
We do not work with our customers based on the client-vendor relationship. We work more than that. That is, we work as a family.
LeeLine Sourcing works as the ears and eyes of our customers. We work for you like you are here in China. Our returning customers know this very well and that is why they trust us.
Leeline Sourcing is now among the top sourcing agents in China
. You demand and we will deliver.
After a decade of sourcing experience now we know many authentic sellers and suppliers in China. We can suggest as well as work with your preferred clients and give your insight into that.
Are you selecting products from different provinces of China and want to receive them collectively? We can help you by sending it to your inventory altogether.
We have collection points where we can pack it for you as per your demand. And source it directly to your inventory. You do not have to worry about any paperwork as well. We will do it for you.
Suggested reading:Best China Import Agent Help You Import From China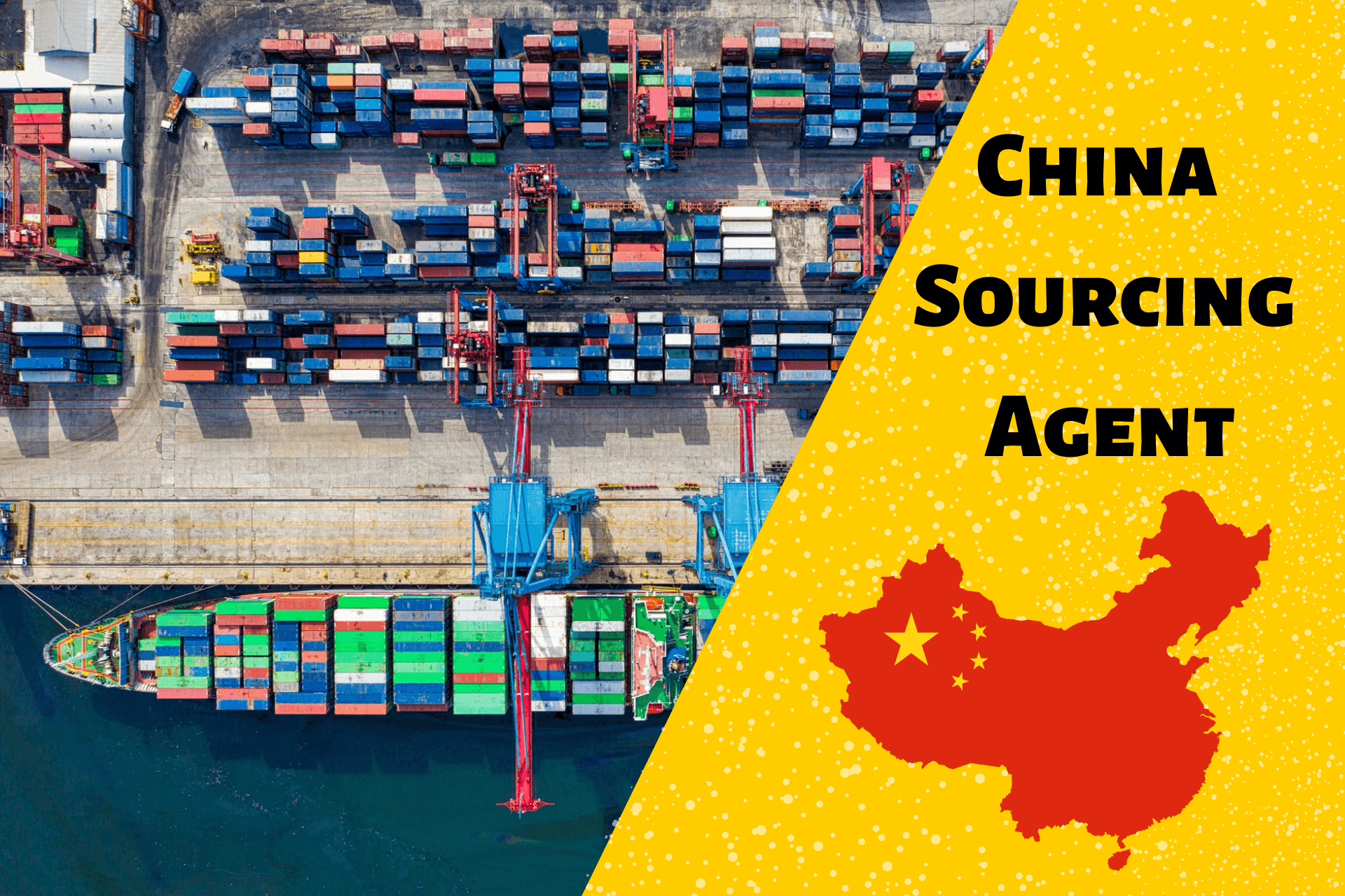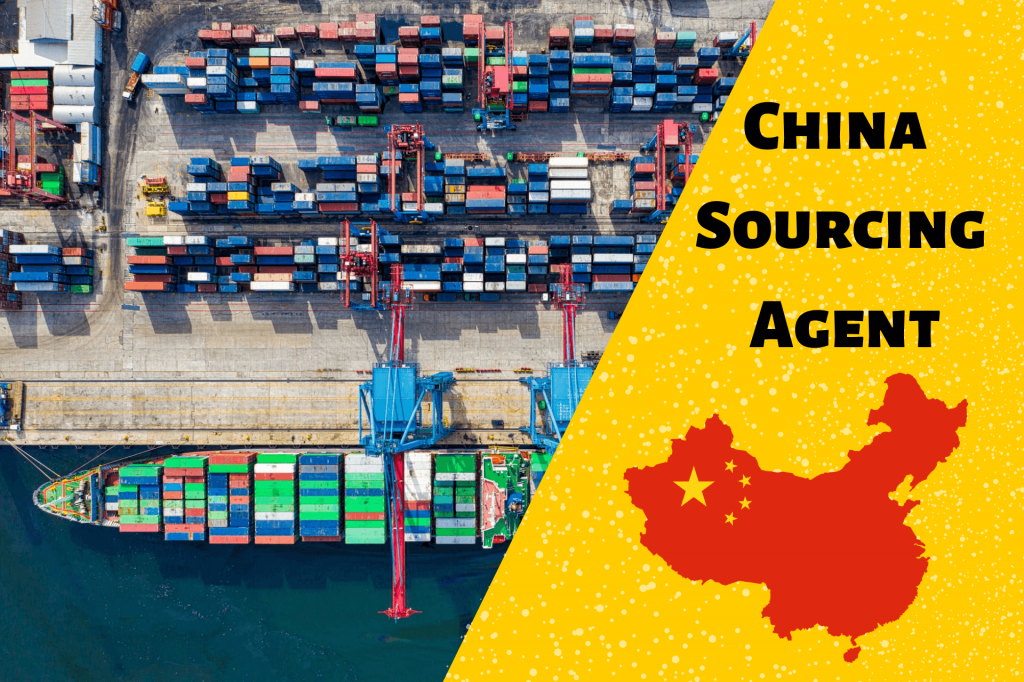 Final Thoughts on Is DHgate safe and legit
So, here is the bottom line. DHgate is from every perspective safe and legit. All you need is to do it in the right way as suggested.
DHgate is growing and you will see many new opportunities in this marketplace. If you follow this guide, you will have a clear vision of the working strategy for DHgate.
DHgate has many opportunities for dropshippers. All you need is to identify your niche or product and go for it through proper channels.
DHgate has a very smooth process for dropshippers. There are many discounts and Coupons, that is the cherry on top for the dropshippers.
We are pretty much sure that now you would not have any questions in your mind like, is DHgate safe or is DHgate legit?
If it were not a legit marketplace, it would not have expanded that much. It has started a joint venture with many governments worldwide to ease the business for all.
They are also focusing on Women empowerment. DHgate has successfully launched many DTC points in Europe and Asia and expanding it beyond that. In a nutshell, DHgate is safe and legit, but we must follow the procedure to bear the fruit.