Many sellers are looking for a legit e-commerce marketplace for affordable quality products. You may have heard of DHgate, but is DHgate safe?
Over the last decade, we have provided professional shipping services to companies globally. With our assistance, you can source and ship a wide range of DHgate legit products. Most sellers on DHgate also ship to countries worldwide.
If you want to know, "is DHgate legit? What are the do's and don'ts when buying from DHgate?" This article is right for you. Let's get rolling!
Is Dhgate Safe and Legit?
What is Dhgate?
DHgate, a cross-border e-commerce platform similar to Alibaba, was founded in 2014. It focuses on small wholesale orders to assist e-commerce businesses.
Most products on DHgate are in stock, and the product listings clearly state the minimum order quantity (MOQ). Most sellers on DHGate also sell several high-value products at 1 unit MOQ.
Is Dhgate legit?
DHGate website is a legitimate organization that earns over $9 million in annual sales. It is a Chinese business-to-business e-commerce website to connects global businesses. DHGate sellers sell good quality products and provide reliable after-sales service.
But since DHGate is such a large marketplace, it has different sellers with varying quality levels.
Dhgate reviews: Is it safe?
Overall, it is safe to buy from sellers on DHgate. You can find a reliable shipping carrier on DHGate, and track your shipment after delivery. Besides, the DHgate buyer protection secures your money before accepting the goods.
DHGate also helps resolve disputes related to product quality. But, you must be cautious about the quality and physical safety upon receiving goods.
Best items on Dhgates to wholesale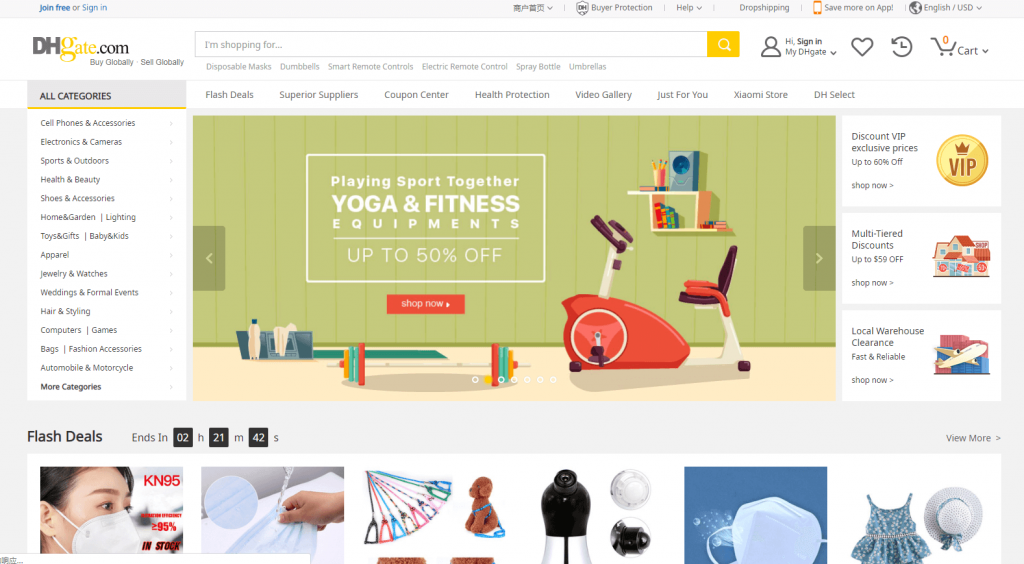 DHgate is an emerging e-commerce store that can compete with Aliexpress. There are many sellers on DHgate that sell a wide variety of products. For instance, bags, watches, shoes, jewelry, apparel, and others.
You can buy these goods at reasonable prices that ship directly to your doorstep. Visit this link to find out the best items to wholesale on DHgate.
Looking for the Best Products on Dhgate?
Leelinesourcing helps you find the Best Products on Dhgate with high quality at an attractive cost.
How to dropship on Dhgate safely?

DHgate is a legitimate and popular e-commerce store for global buyers. Still, it is vital to be cautious when shopping on DHgate. Here is how you can dropship on DHgate safely:
1. Check the Agreements
Pay special attention to the handling and shipping agreements.
2. Avoid Branded Goods
Avoid buying branded products at low prices as many are fake.
3. Use Permitted Payment Methods
Only accept the official permitted payment methods on the DHgate website.
4. Read the DHgate Reviews
Check the review sites and the seller reviews. Many negative reviews indicate that the product is likely untrustworthy.
How long does Dhgate take to ship?
The delivery time for DHgate regular shipping is approximately 20-45 days. The delivery time is dependent on the shipping option, the seller, and the buyer's location.
DHgate regular shipping is usually delivered by ePacket or China Post. Fast delivery often requires more shipping fees, typically more than the item cost.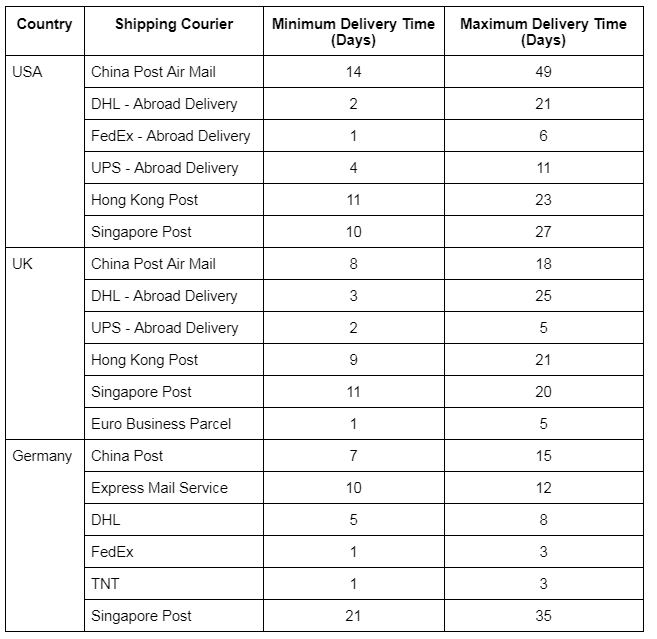 How to pay on Dhgate safely?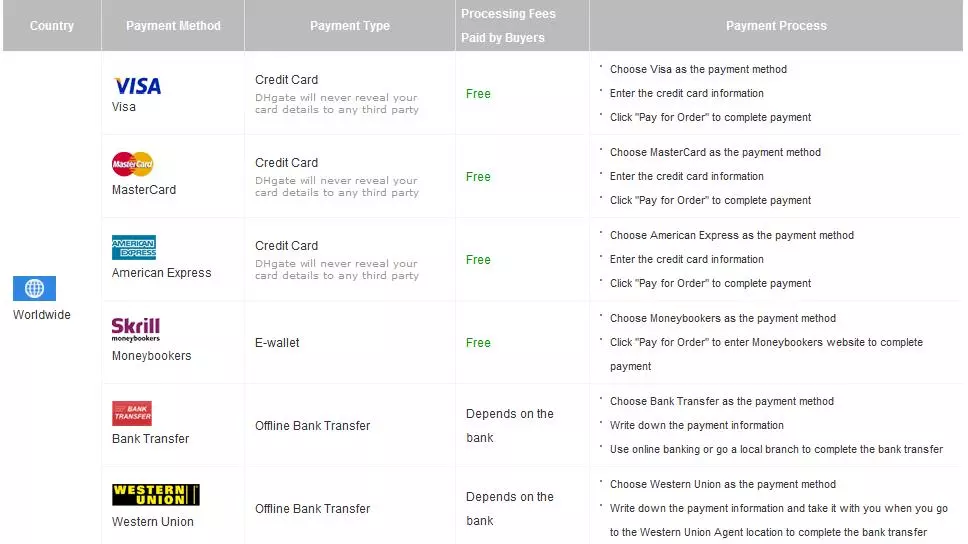 After verifying the right supplier, you should be extra careful before making payment too. You must only use the payment methods accepted by DHgate. Let's take a closer look:
Safe payment methods on DHgate include:
Credit card
Credit card payment is traceable, fast, and convenient with protection from credit card companies.
Western Union
It enables you to transfer money swiftly and securely.
Paypal
Paypal allows you to transmit traceable payments online using a credit card or a bank account.
Online Bank Transfer
Payment is made directly to DHgate's HSBC bank account.
How to open a refund on Dhgate?
DHgate offers a refund guarantee for unsatisfied purchases. You can open a dispute and make a full or partial refund request. you should follow the following steps:
Go to "My Orders" from your DHgate account.
Click on "Open a Dispute".
Select a "Reason" for opening a dispute and upload the evidence.
Confirm your proposal and "Submit" it.
Then, wait for assistance from DHgate. Once DHgate has confirmed your claim, you must return the item to the seller.
Why I cannot open a dispute?
For personal products, such as underwear, wedding dress, etc., dispute cases should be opened within 7 days from the date the buyer received the item(s).
Please see below for limited categories: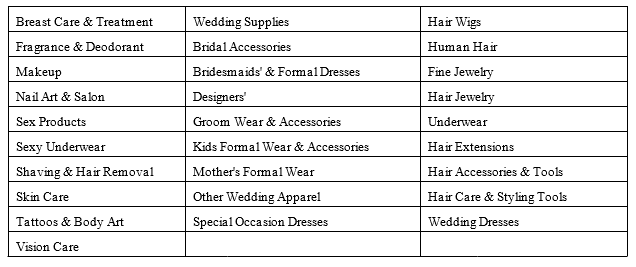 Top 15 Dhgate Alternatives: Sites Like Dhgate
If you're still worried, "is dhgate legit" you can find more reliable sellers on DHgate alternatives. There are many other e-commerce platforms that work similarly to DHgate. Let's take a look.
Looking to find a reliable supplier?
As the best China sourcing agent, we help you find factories, get competitive prices, follow up production, ensure quality and deliver products to the door.
Alibaba Vs. Dhgate: Which is better
Both Alibaba and DHgate are famous online shopping platforms in China. But which is better for both sellers and buyers? You can learn more at this link:
1. Development pattern
DHgate's influence and popularity are limited. Alibaba's average daily traffic is more than 40 times that of DHgate.
2. Product coverage
DHgate focuses on everyday consumer goods. Alibaba's products cover light industry to heavy industry.
3. Suppliers and Customers
DHgate attracts individual sellers and small buyers. In contrast, Most of Alibaba's suppliers and customers are medium and large in scale.
Aliexpress Vs. Dhgate: Which is better
Aliexpress is an online retail shop owned by the Alibaba Group. It is also a common question for many, whether Aliexpress or DHgate is a better platform. Let's discover further:
1. User experience
On AliExpress, buyers can negotiate minor deals with sellers. Furthermore, it is a younger platform that provides a better user experience.
2. Dropshipping
Since AliExpress has a wide variety of products, it is more suited for dropshipping. DHgate focuses on small wholesale, but several dropshipping merchants have emerged recently.
3. Delivery time
It is nearly identical on both platforms.
4 Ways to Help You Find Best Dhgate Sellers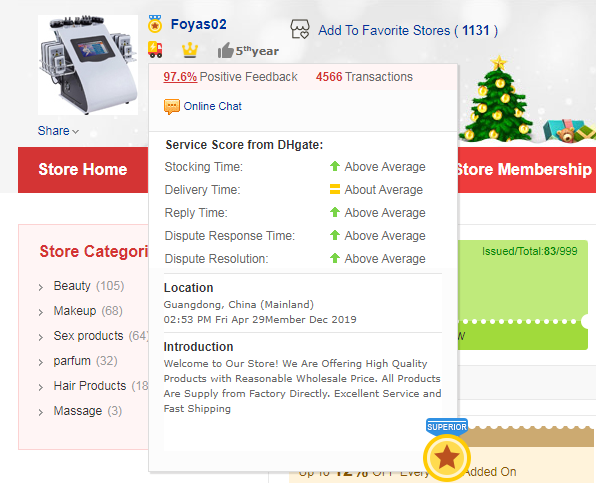 When integrated with your dealer, here are some time-saving hacks to get a smooth business deal.
1. Paid attention to seller's rating
Always deal with the sellers that many other shoppers recommend. The higher the seller rating, the zero the chance of getting stuck.
Filter items concerning seller rating preference. It will give you a hassle-free environment for your product.
2. Paid attention to details in the handling and shipping contract
A professional seller should stock up before the inventory finishes to counter delays.
Most delays during the pandemic are caused by the high online demand and few available logistic resources. You should contact your seller earlier to know their preferred delivery process.
Remember that more products and slower delivery cost lower delivery charges.
3. Avoid branded products as most can be counterfeit.
Never buy items that look like branded products because:
Most brands have their distribution system for every country, and you might be sued.
Cheaper products can be defective.
You must ask for inspections for cheap goods. In fact, you should avoid buying them for your dropshipping business.
4. Only pay using the site's official methods.
Some payment methods may appear to cut costs, but most are fraud.
Always use the official payment process on the DGgate website. Its escrow service never pays the seller until you receive the products.
SAFE + EASY Shopping from Dhgate
We do the hard work in Dhgate, so you don't have to: Product sourcing, quality control, shipping, and more.
FAQs About Is Dhgate Safe?
Does Dhgate accept Paypal?
Yes, you can choose PayPal as your payment method. You will be sent to the PayPal website, where you can complete your transaction.
Using your PayPal account, you may track the status of your payment.
How To Cancel A DHGate Order?
To cancel your order before processing, go to your order page and click the "Cancel Order" button. 
After 2 hours, you must "Request Refund" and wait for the seller's response. If the seller does not reply within 7 days, you will be immediately refunded.
What to avoid on Dhgate?
It is illegal to buy branded items and then try to sell them. You should also avoid reselling any goods that involve the customer's safety. 
Also, the quality standards of the merchants on DHGate may differ from those in your local country.
Why are products on Dhgate so cheap?
China, as we all know, is a "global factory." Most sellers here are Chinese, and they sell high-quality products at a cheap price. Global consumers can buy through various online platforms such as DHgate. 
Furthermore, things are transported directly from China, bypassing the first and second middlemen.
Where is Dhgate located?
DHgate headquarters is located in Beijing, China, but they serve customers worldwide. 90% of their sellers are from China.
You can visit their website here: https://www.dhgate.com. 
What's Next
All in all, the DHgate platform should be navigated with caution. You should avoid buying "branded products" or counterfeit products. Study customer reviews, keep in touch with sellers and use the official paying method, and you should be fine.
DHgate provides many everyday consumer goods at a competitive price. As long as you can find professional sellers with quality products, you could marginalize your retailing profits.
Contact us right now if you are looking for more detailed and personalized guidance on product sourcing.
We are sorry that this post was not useful for you!
Let us improve this post!
Tell us how we can improve this post?