Sellers are always focusing on profits. However, what can really bring you profits is the conversion rate of your business.
It should be the most important metric in e-commerce.
Your conversion rates reflect all the efforts you are involved in your sales and promotion.
It is the key factor deciding if your business operation is in good condition or terrible dilemma.
The calculation of conversion rate may vary for different products. It is hard to pinpoint what should be regarded as a good conversion rate.
Generally, the average conversion rate is between 10% and 15%.
For some industries, the average rate may be different.
If your conversion rate is lower than the average rate of your industry, you'd better make some feasible measures to increase it and gain more profits in your business.
How to make it?
This article will elaborate on the topic, and present some insightful ideas for your business.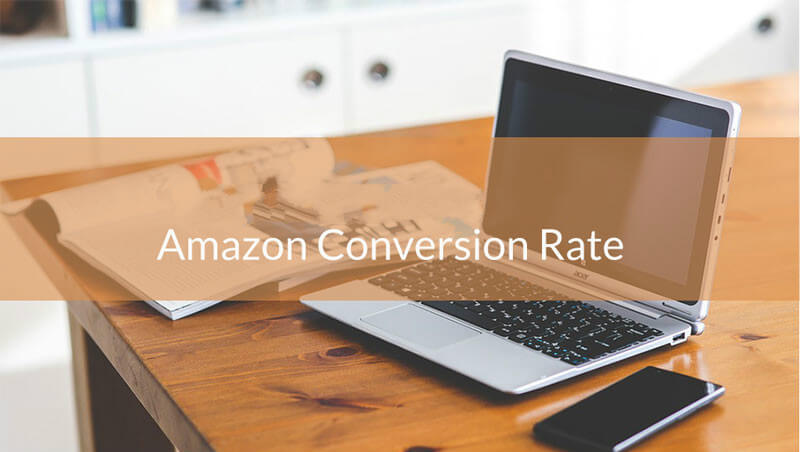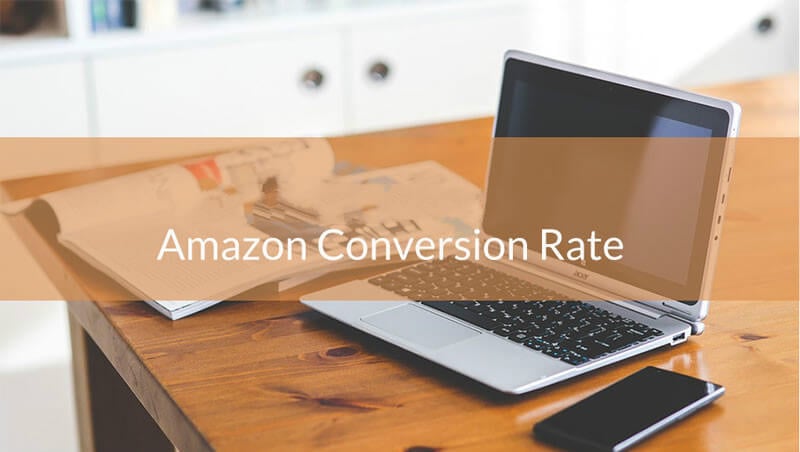 1. Optimize Your Product Listing
With an aim to rocket your sales and conversion rate, it is quite imperative for you to optimize your product listings. Make sure you Amazon shop enjoy a higher ranking and good reputation. It means you have to make your website engaging enough to attract customers. There is a lot to do in part. As we know, product listings are comprised of titles, images, keywords, product descriptions, bullet points. You can do your best to perfect your product listing to increase the click-through rate. Remember to make your title as appealing as possible.
First and foremost, images are the most important part of your listing. As we know, e-commerce is highly depending on beautiful images. Obviously, high-quality images will drive consumer confidence. As some industry analysts say e-commerce is more likely a visually driven commerce. As such, images are ranking the top that affects customers' buying decision. Both the quantity and quality of your images matter. You can have many photos that showcase your products from different angles, product features, and product functions, etc. Make sure your product photos are with high resolution and white background that can perfectly highlight your products from different size and the product in use. Amazon sellers should follow relevant regulations about product image and offer images and photos as good as possible.
Besides, you also have to pay attention to your keywords. In order to attract your target customers accurately with high efficiency, you have to optimize keywords. This will bring traffic to your Amazon shop and rocket your conversion rate. After optimizing your keywords, your products may be highly searched by possible buyers. Try to make your keyword optimization as targeted and specific as possible.
Regarding your product descriptions, make it as attractive as possible. Generally, a good product description should be simple to read and eye-catching that presents all the necessary info. You'd better create unique, conversion-focused content to reach your business goal. Long-tail keywords can be well placed in this part.
Last and not the least, you can make a personalized shopping experience with volume and size in variety. The variation of products will also attract customers to purchase. This is to offer great options for your target people, and give then much more control for their buying decision. When they can choose between size, color, texture, pattern, and other design elements and features, it seems that all the items are much more fit their personal needs.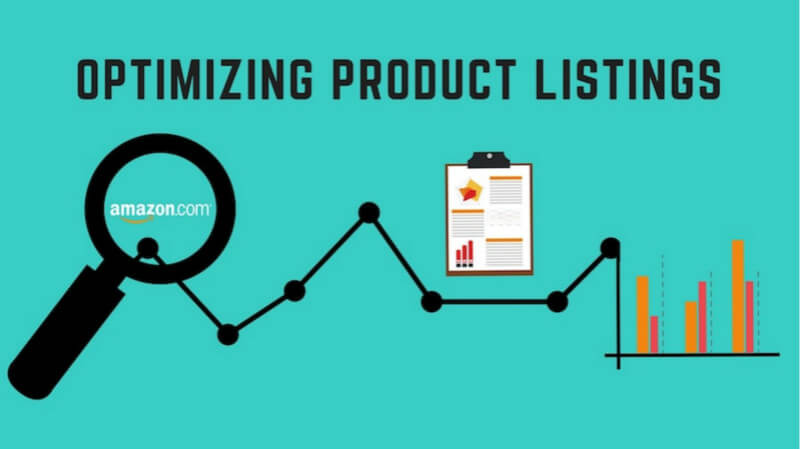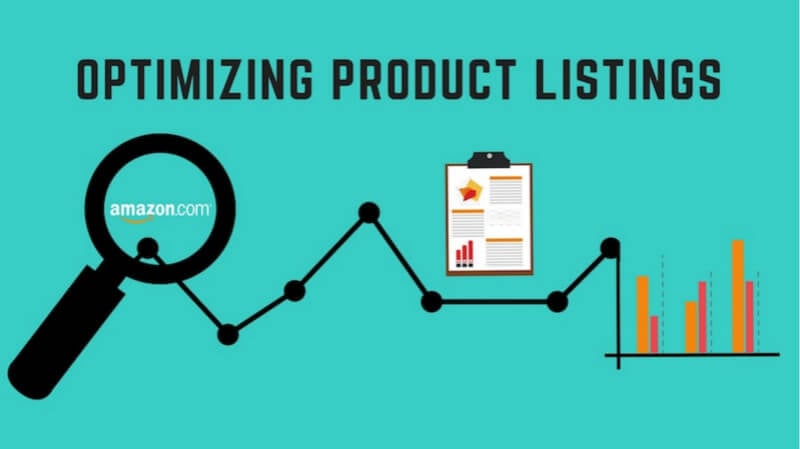 2. Balance Your Price
Pricing is another key factor for people's purchase decisions. It doesn't simply mean that you have to price as lower as possible. As such, it will be quite effective if you can find the right price for your products. This helps you increase your conversion, make a good profit, and grow your business.
To pricing rightly in the market, it will wise for you to go and check your competitors' prices. Lower price should not be your pursuit. As we know, the cheap price of the item probably means a terrible quality. When you doing this, you can also check the raw material, design, and function of your competitor, and make a whole comparison, and finally decide your own price. This means your products are worthy of your price. The other factor influence the pricing is the profit you want to earn. You have to consider if your profit margin is enough or not for you to take a hit. Sometimes, profit is much more important than conversions. Make your price competitive enough to win the Amazon buy box. If you do not want to increase your conversion rate at the cost of your profit, you may find other promotion methods to increase your Amazon conversion rate.
3. Offer Promotions
Promotions have been one of the most commonly effective ways to rocket sales and increase conversion rate. On Amazon, you are allowed to utilize promotions and discounts for a limited period to attract customers. If you can roll out an early promotion or price discount, you will attract much more customers. This will rocket your customers' base at the expense of lower profit margins, but you will finally get benefited in the long run. If possible, you are allowed to encourage buyers to buy more than one item per transaction to increase your average order value and your Amazon ranking.
There are several promotion ways for Amazon retailers to promote their sales. For instance, they can offer activities like buy 2, get 10% off. You go to promotions area of the Amazon Seller Central, create your promotion, set up the Money Off page, and fill the conditions. Then you schedule your promotion, and monitor your promotion activity. Keep an eye on your sales, conversion rate, and rank. Check the result of your promotion or discount. Finally, refine your promotional activities.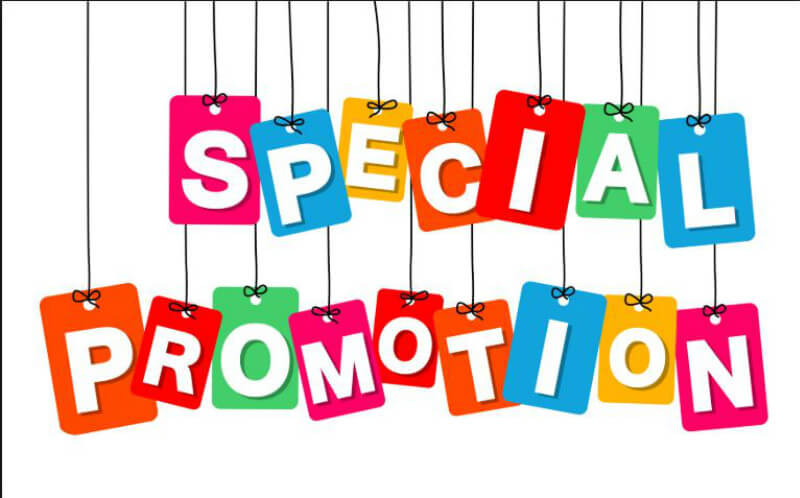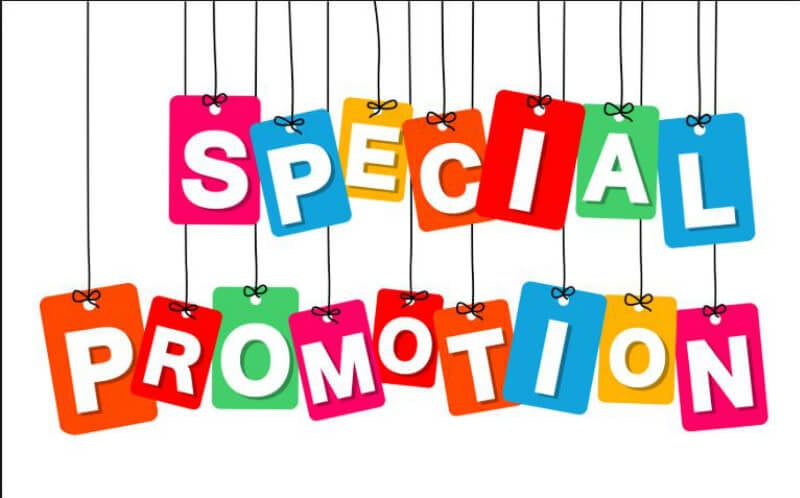 4. Optimize Customer Reviews
Customer reviews and testimonials are one of the most important Amazon marketing methods, especially positive reviews. It is because that most shoppers tend to be more likely believe the feedback generated by buyers who already bought the item or service. In consumers' eyes, customer reviews are social proof. Many people may just scroll down to the reviews before they check the function and feature of the item carefully. As the statistic shows, over 50% conversion can be boosted by users' feedback and reviews, and 88% people trust Amazon reviews as much as a personal recommendation. A strong customer review will be more likely to convert customers. In addition, a great number of positive reviews will build your credibility and social proof, making customers more confident when purchasing.
How to optimize customer review? As we know, the practice of offering promotions to incentivize reviews has been banned. You have to find other legal ways to get more and more positive reviews. With great items, you have to follow up your customers and request them to leave honest feedback. This means you have to write a post-purchase email to customers, requesting honest feedback of their shopping experience. You can make use of email automation and social campaigns to solicit reviews from buyers. You are allowed to use a third-party service to make it. A series of emails will be sent to customers for a review after they buy your product. Most the reviews can be boiled down to products and service. Make sure good products and responsive customer service. Besides, visualized customers' review will be welcomed, be it images or videos about your product or service. They will be much more attractive and that simple text reviews. Image and video reviews related to the products may deliver a higher conversion. However, what if a negative review? If you get negative feedback, you'd better be attentive and resort to a reasonable way to cope with it. Reach out to the negative reviewers, and address their major concerns. Amazon will encourage customers to rate their shopping experience after they receive their product.
5. Deliver Excellent Customer Service
Customer service is an integrated part of your customer reviews. Good customer service will leave a pleasant impression on shoppers, and leave more positive feedback. Besides, good customer service will be much more easily convert a customer, and increase your Amazon ranking. In addition, great customer service will bring your customer back for much more relevant conversion. Generally, good customer service should be responsive for all shoppers' questions or inquiries, and possible issues during their shopping process.
You have to listen attentively to customers' questions or issues, then analyze and understand the points of shoppers' concerns, especially complaints. If something unhappy happens, you have to reassure shoppers first, admit that a mistake was ever made, and apologize for it. The most basic and effective measure should be polite and make shoppers feel at ease as if you were on their side. Be sympathetic to their sufferings. And then you have to get an acceptable solution or some remedial measures to make up customers' loss. Remember to try your best to make shoppers' purchase comfortable, and convert a one-time purchase into loyal buyers. If you get no feedback for your recommended solution, you have to make a plan of action, share the steps with the complainers, and inquire if they are satisfied with it or not. Be patient with shoppers. Clear and concise communication is much more preferred during customer service. You have to honor your commitments. If you promise something to your customer, you must honor it or you will ruin relationships with your customers. All in all, excellent customer service will make your customer feel respected, comfortable, and delighted. It is a way for the customer to offer feedback, and you can take it seriously for further refinement. Think in the long term when dealing with customers. It is time to testify your brand value and your service. Excellent customer service will bring you long term benefits.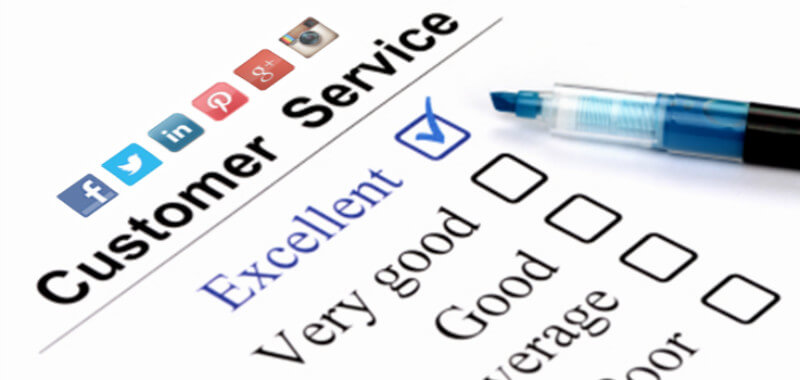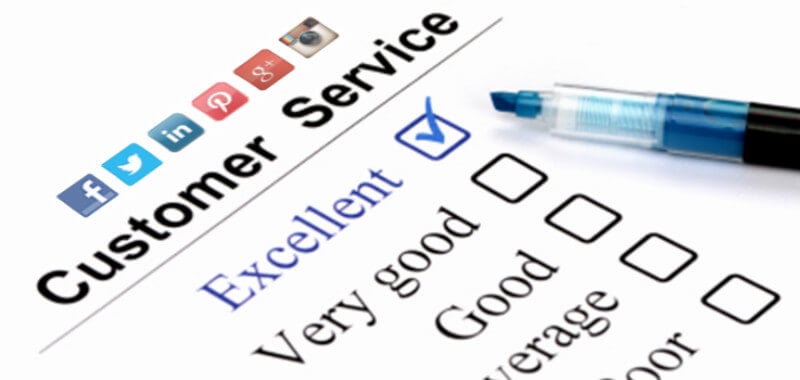 6. Take Advantage of Cross-selling or Upselling Opportunities
Amazon enables its business entrepreneurs to cross-sell or upsell to boost conversion and average order value. Upselling is to sell the superior and more expensive version of the item that the customer already had. While cross-selling is to sell related products to the customer that already bought. They should be used to help users win. Be it cross-selling or upselling, you bring your best solutions to your customer, and increase their retention, making them more reasonable for their purchase decisions. You can take advantage of this policy and convert more customers to rocket your sales. Generally speaking, we will see offers only on related items and offers and recommended products typically cheaper. These messages are usually located on the product page on Amazon in different forms.
You can take the upselling opportunity to present your new arrivals, seasonal offers, daily offers, bestsellers, similar products, products other customers have reviewed, recommended products, package deals, personalized offers based on customer history on your product page to increase conversion. For cross-selling, you can sell supplementary items, related items, products frequently bought together, and additional items for free, etc. All these bundling sales or recommended sales should make sense. Be honest if you cross-sell or upsell when you communicate with possible buyers. Make sure you can demonstrate the value the additional product or service would add for your customer.
7. Avoid Shipping Charges
Shipping fees is another factor that influences people's purchase decisions. Consumers are more likely to abandon their buying process when they find the shipping charge during their payment. For regions with a small number of people, the shipping fees are usually quite expensive. Sometimes, the shipping cost may be much higher than the price of the item they bought. To reduce or avoid the high shipping fees, Amazon is doing everything to entice customers with free shipping service.
Lots of Amazon sellers now will offer free shipping to increase their sales. They may offer always-free shipping, free shipping coupon cycles, free shipping for members (Amazon Prime members), or free shipping based on order volume or price threshold. With all the above shipping charge policies you offered, consumers are more likely to purchase more to get free shipping. You are allowed to adopt appropriate measures to reduce cart friction, drop cart abandonment, and boost your conversions finally.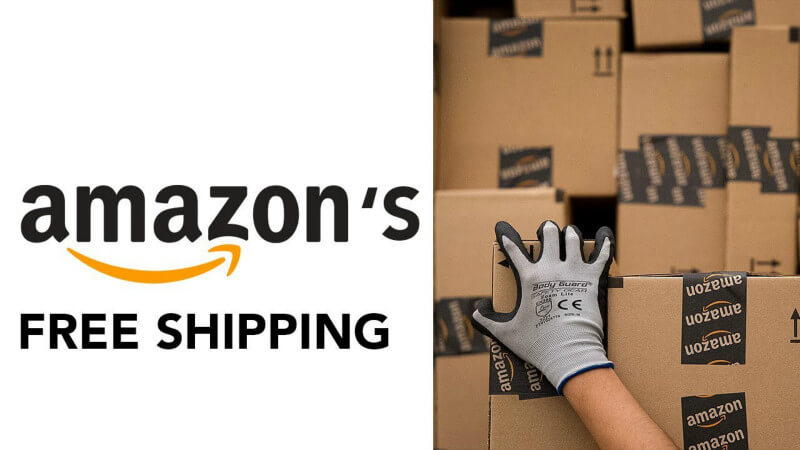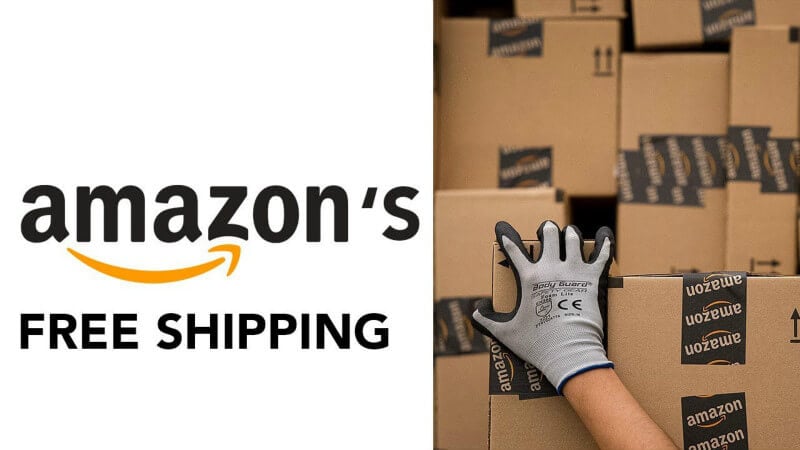 In conclusion, we do hope the above tips will rocket your sales, bring profits, and grow your business. If you have any other idea, please feel free to leave it in the comment session.
We are sorry that this post was not useful for you!
Let us improve this post!
Tell us how we can improve this post?