Low-cost manufacturing played a leading role in marking China the second largest economy in the world.
Small factories benefit quite a lot from its lower labor cost and a large number of labors in place.
Each year, these small factories offer lots of job opportunities for its surrounding neighborhood. These small factories sometimes may be the true suppliers of you if you import goods from China.
If you are importing daily used products from China (less than a container each product type), your manufacturers must be small. You need to remember that what your suppliers tell you is not reliable and trustable.
For instance, a supplier may claim that he deals with a large-scale business.
Don't be lured with a picture of employees and the manufacturing plant except you visit their factory in person.
It has been a common phenomenon that trading companies or middlemen on Chinese wholesale websites such as Alibaba, DHgate, and AliExpress are tending to tell customers they are the real manufacturer.
To support their bluff, they will show you a lot of photos to cement their credibility.
They claim that they are a huge manufacturing company with high-quality products to offer.
They are doing such practices because they believe that most of their customers will not visit their company in person and find out their real operations.
Lots of news and blogs are saying that the environment of small factories in China is terrible.
This has undermined the credibility of these factories and caused some unrest and tension among customers.
They do not believe these small-scale factories could produce reliable and high-quality products any more.
Is it true for these small factories?
To unveil the truth of real factories, this article will explain small factory types in China for you and help you identify them from your long partners' list.

Table of Contents Brief
hide
Small factory types in China
1. Home-based workshops/ factories
Once we helped our customer to source flying lantern, we try to found the product in Yiwu, China, the famous place for small and low-value craft products. After comparing lots of quotes from different manufacturers, we finally decided to work with a supplier surnamed Liu. He told us his address and we visited his place. To our surprise, we find the products are produced right here in the village.
He told us that he'd been involved in the business for about 5 years. When he gets an order from trading companies, he will deliver all relevant materials to other neighboring homes in the village, and products are assembled by the local villagers. Once they are done, the complete products will be returned to Liu's warehouse and packed up in containers and got delivered to customers. According to Mr. Liu, labor and materials are the biggest costs for the product. As a result, it saves him quite a lot to produce them in the village. Besides, he thought such kind of production is quite flexible without full-time workers and fixed factory house.
These home-based or village-based workshops or factories are very common in the eastern provinces such as Zhejiang Province, Jiangsu Province. Such kind of factories often produces low-value daily products which require low technology or skills. As a result, they can be easily produced by anyone. Thanks to the high quality available and competitive price on offer, this will present you with a better choice of products.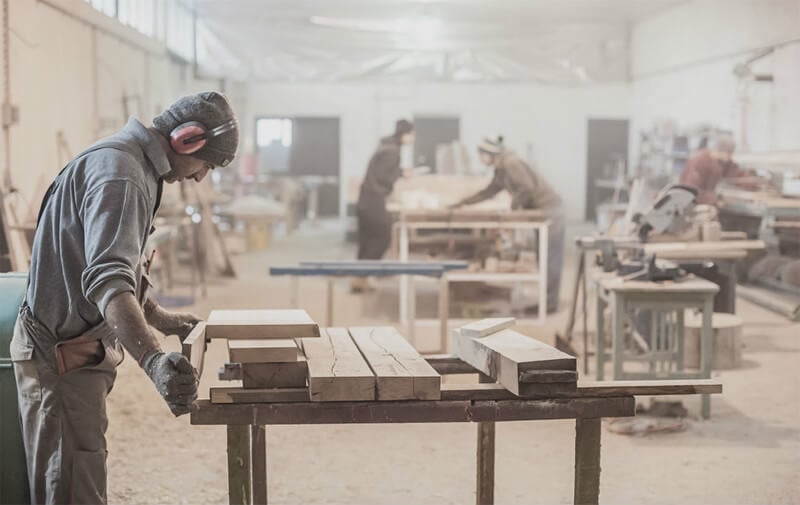 2. Well-organized small-scale factory
One of our main suppliers is the case for this kind of small-scale factories. The factory is also located in a village just 3 kilometers away from the flying lantern village. The factory only produces 7kinds of turtle projector lights. As the owner suggests, this is the well-organized projector light factory in the province.
With a large aggregating of similar products, the workers are quite specialized in the industry. With a line of production, assembling, warehousing, marketing integrated together, and each process is completed by different people, these kind of small-scale factories are the best for small business. The quality of their products on offer is good as they are well organized and specialized in certain products with skilled in labor in place. Besides, the price is also competitive because of the small scale of operation. These companies often cooperate with trading companies and their regular customers. They exist in everywhere in China.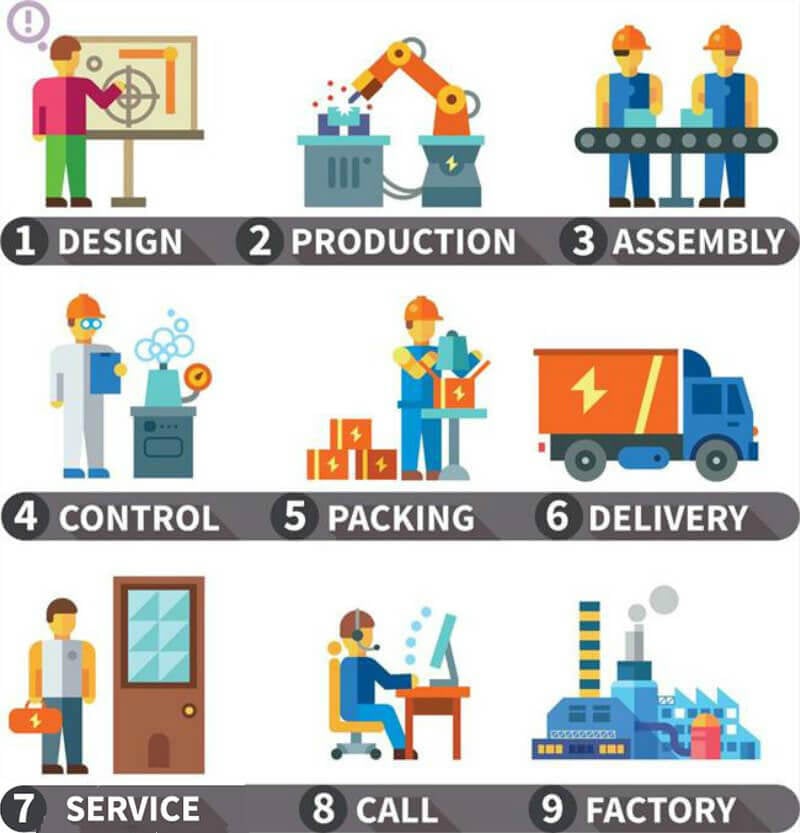 3. Unknown electronic product factory
It has been universally recognized that Chinese people have little awareness of patent and copyright. As a result, any patent related or copyright-related products will not be produced in common ways, especially for electronic products.
Shenzhen has been well-known as the capital of electronic products. 90% of no-brand electronics in the world, for example, tablets, mobile phones, cameras, memory cards, etc. When you are sourcing on B2B platforms such as Alibaba, you will be loaded with nice pictures of production lines and factory workshops. Don't fall for these photos are at times fake. Unless you are buying large quantities, you won't consider buying from real factories with well-managed production lines. Others may we produced secretly by some unknown workshops who copied from international brand prototypes.
However, these kinds of products are without any quality problems as they get CE certification. Overseas customers usually ask reputable quality inspection companies to check these products. For example, GPS tracker's price will be much higher as compared to the no-brand GPS trackers produced by their competitors.
For no-brand electronics, the producer has to buy electronic circuit solutions or components from engineers from different suppliers and assemble all parts together in a small workshop. Generally, these products have no problems as all parts are mass produced by professional factories. Besides, assembling all parts together is no big deal and it can be easily completed at a small studio in Shenzhen. And that's the main reason for Shenzhen as the capital of all types of global electronic products.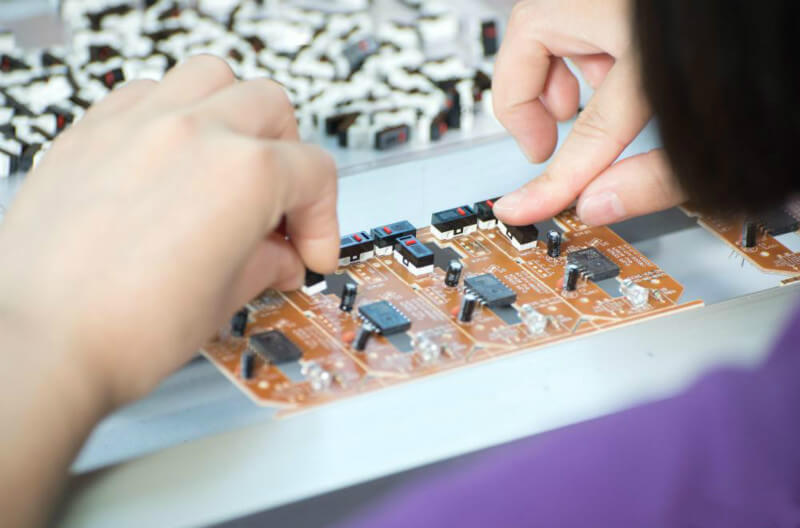 How to identify these small factories when sourcing in China?
With the above types in mind, you must be curious about how to identify these factories from numerous suppliers. Below are the tips for you to avoid sourcing pitfalls in China.
1. Use search engines and Chinese suppliers' directories
When checking out Chinese wholesale websites, you can go through all their policies, and make sure they have their contact info and physical address on their website. Open Google and search "Company name+ dishonest" and a few variations, you can check the trace left by other distributors or retailers who had experience with the company before. Besides, B2B directories including Alibaba, Global Source, and Hong Kong Trade Development will present the supplier's profile. These platforms usually offer verification services such as this one provided by Alibaba, you can check the start date, the number of staff, amount of sales and brand names, etc. Besides you can also find if the supplier participates the trade shows or not with Google search. In addition, you can also get a report from a third-party authentication service such as China Checkup and GloBIS to check its legal representatives, shareholders, business scope, etc.

2. Check the business license
The most important part is the business scope when checking the supplier's business license. This is the easiest way. A factory's business scope must include expressions like "manufacture or produce", which is totally different from that of a trading company. Besides, you can also ask the supplier to offer you the unique company registration number offered by the government authorities.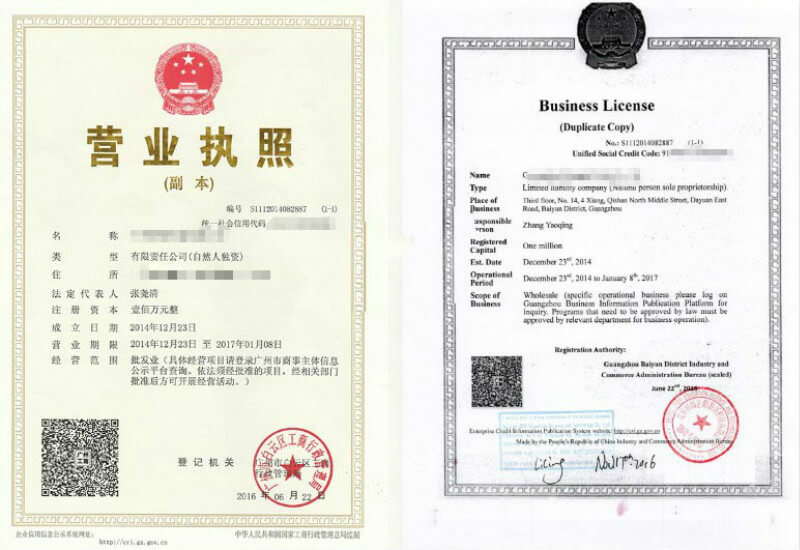 3. Check the VAT invoice
As the Chinese government regulated the drawback for many kinds of exporting products to encourage export, you can test if a company could offer the invoice you with the policy. The export company has to issue 17%VAT invoice before it gets its drawback. If the supplier refuses or hesitates to issue the invoice, it may be not the factory you need.
4. Check supplier's MOQ
MOQ is another area you have to know to identify the supplier's authenticity. Generally speaking, the MOQ of a factory will be larger than that of a trading company. For instance, you find a supplier for purchasing 5000 pitters, you can tell him you are buying only 500 pieces for a test and will order a big deal in the future if the quality is good. They will refuse your order as their MOQ is no less than 1000 pieces. However, a trading company may say yes to you.
5. Check the products catalog
Generally, a factory is specialized in certain kinds of products. And products are probably related to each other in design, material or processing skills. However, the catalog for a trading company is tempted to be various in types.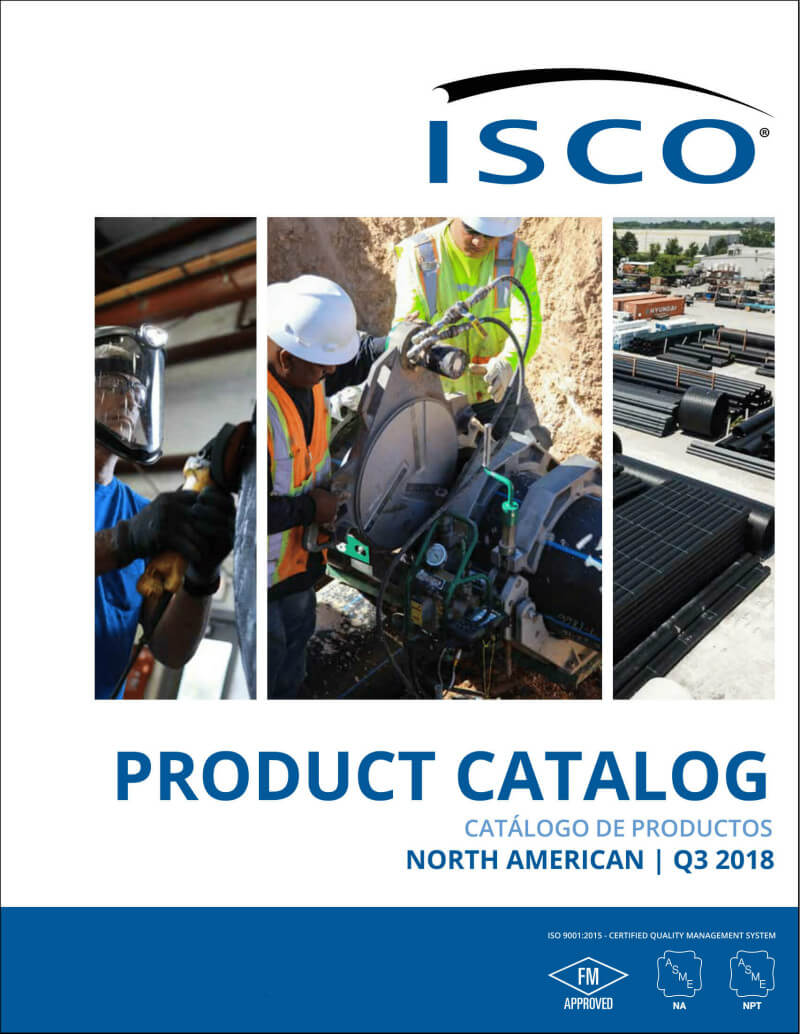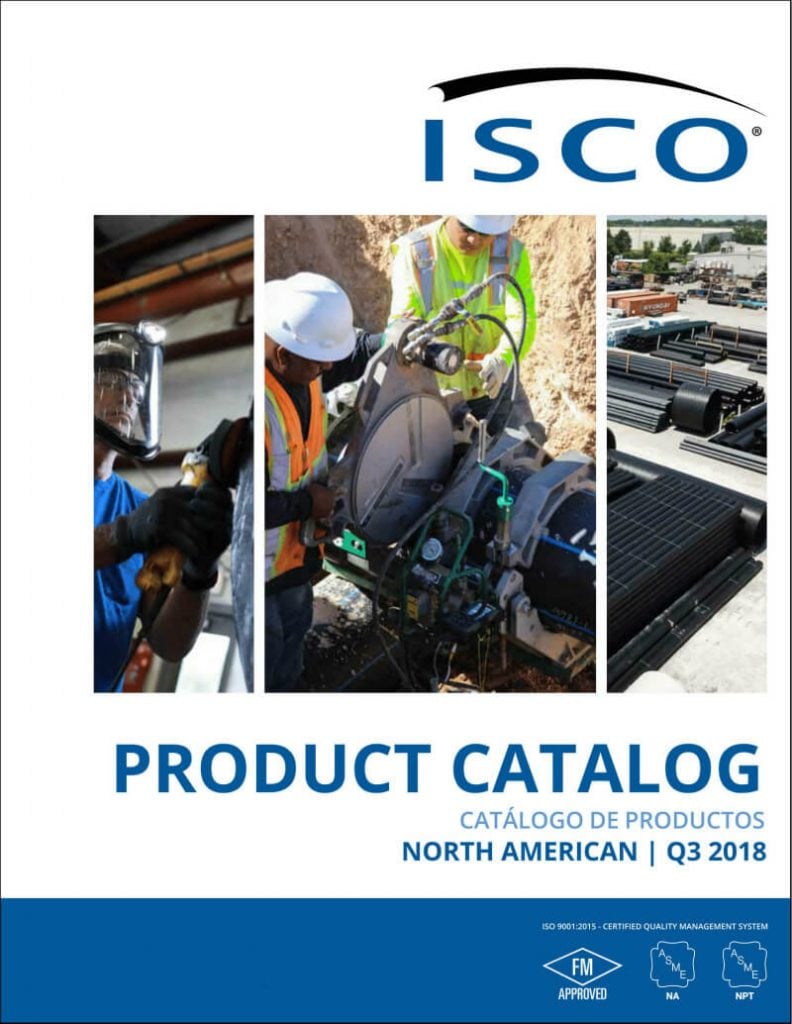 6. Check the factory auditing report or try to get the reference
Please kindly check the factory auditing report and check whether the company name is in line with that on the business license and verify its production capability. To get the financial status, you can ask for its bank's reference letters. To check up on the supplier's track record in producing top-quality items, ask for its previous customers as a reference and don't hesitate to contact them too.
7. Check the certification of ISO 9001
ISO 9001 is quite necessary for a factory. Most suppliers with ISO 9001 certificates are real manufacturers. But there are still some trading companies to have this certification, and all of them are only specialized in one product category, and they have a solid relationship with their factories. We know several this type of trading companies, we have to say that working with them will be no much difference from working with factories, even on price.
8. Get a sample from the potential supplier
You want to buy wholesale stuff such as clothing or any other product, please remember to ask for a sample even if you have to pay for it. With a sample in hand, you can check the quality to ensure the product is the one you are looking for.
And if you have to pay for the initial sample, you have to insist on getting the company's bank account. If you get the info quite easily, it means they are serious with you. Besides you can also choose the transaction method to check it further.
TT, Western Union, and MoneyGram are the most common mode of payment in China, but PayPal is also acceptable for a real supplier as well. You have to be cautious of using untraceable wire service transfers with suppliers you do not know – these are highly risky and susceptible to fraud.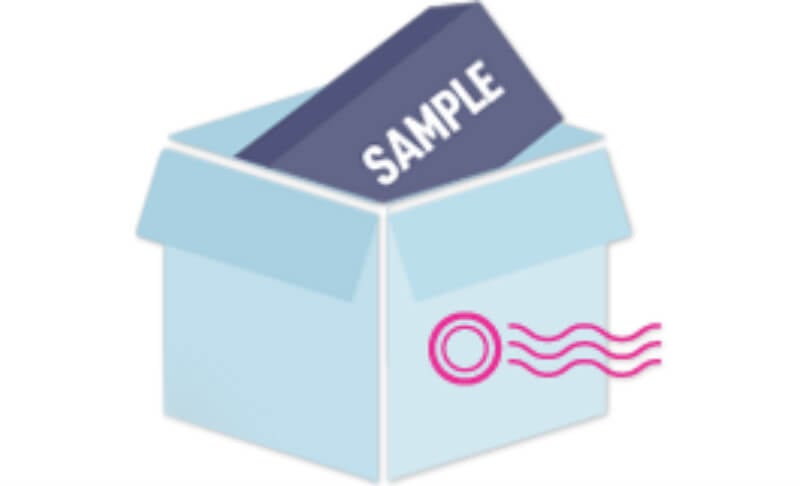 9. Visit the supplier in person
It is the best way to verify your potential suppliers. You will get all the basic info in mind until you visit it. Besides, you can also discuss your products, prices, quality inspection, and delivery expectations face to face. With the above-mentioned tips in mind, it will be quite easy for you to narrow down your selections before you start your visit in person.
Each product has its own manufacturing place. This is because in China, there are certain geographical regions that are associated with certain products, and it will be a good idea for you to partner with suppliers from the regions well-known for those products. When you get the supplier's address, you check the city, and its geographical features on the Internet, this will help you to understand much more about the geographical culture of the supplier.
The best way to increase credibility (regardless of whether you're trading online or offline) for buyers and sellers is to conduct proper diligence and research before entering any transaction. Be meticulous with the physical verification process and you will know if your chosen supplier could be trusted or not.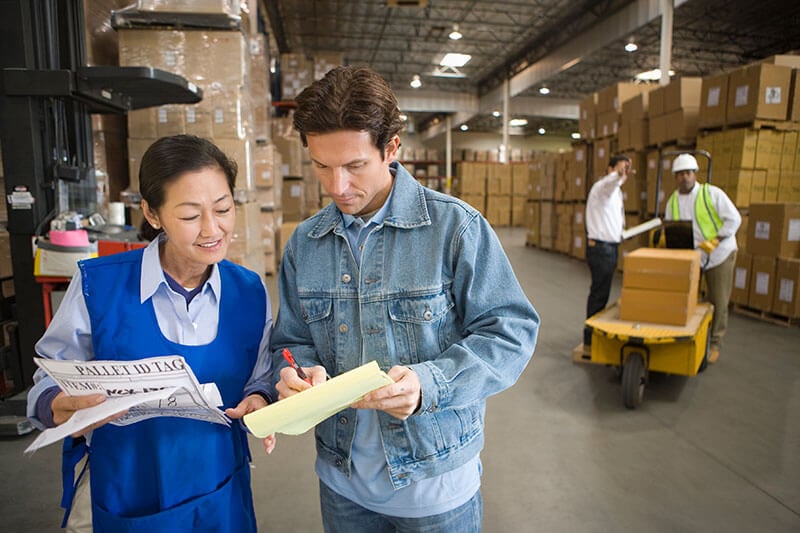 10. Verify the supplier by a sourcing agent in China
With the rapid development of the trading business in China, there is a lot of product sourcing agents in place for you to streamline your importing process. You can entrust a sourcing agent in China to check the reality of the potential partner. Leelinesourucing will be a good one for you if you have no time or don't want to be involved with the boring flight.
This article will help you understand the real situation of the small Chinese manufacturing factories. If you want to know much more about your Chinese supplier or you have any question about this article, please leave your words in the comment session.
We are sorry that this post was not useful for you!
Let us improve this post!
Tell us how we can improve this post?