Have you recently been thinking much about starting a venture related to pens?
Do you want to try your luck in the resale game because people quote they have profits?
Has importing from China been on your search lists?
If yes, continue to read, will you?
Pens are the widely used writing instruments that have been there since forever.
Even though the designs and built quality have differed from each other throughout the time period, their procedures are the same.
China has the most flexible payment ways and a diverse collection of pens to choose from.
Because importing pens from China can not only be of good quality, but they also have flexible rates.
How to Grow Business with Importing Pens from China?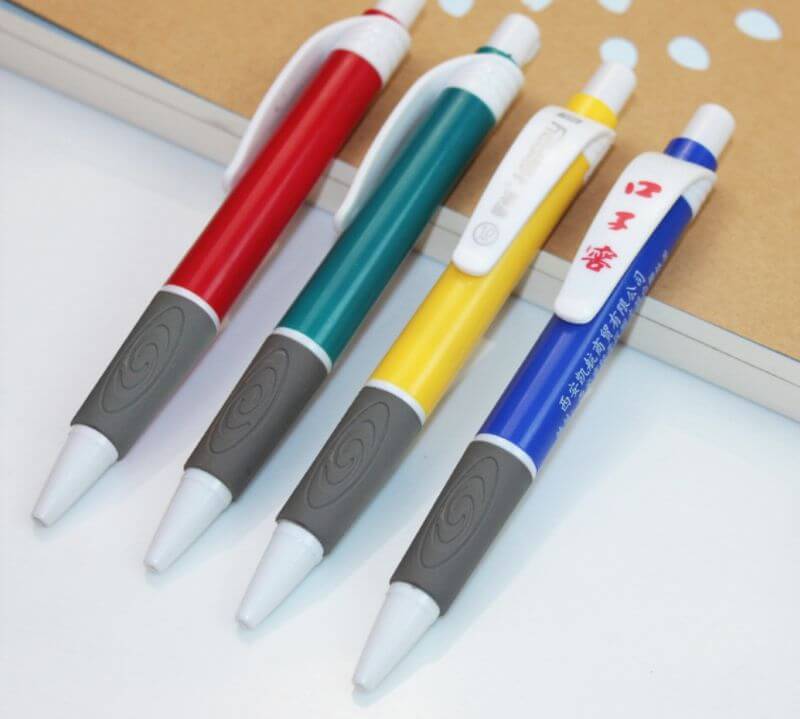 What is Pens Business?
The Pen Wholesale business is one of the most booming businesses across the globe. The statistics showed us a proper graphical representation of how much the company had grown and profited.
The procedure to source any sort of pens or any other material from anywhere can be quite challenging work. But proper expertise and guidance regarding importing pen from anywhere in the world can prove to be a lot beneficial for you.
A business that is dependent on pens can prove to be extremely profitable for you. The world has a wide range of pens that differ from each other on every level. They also have various price ranges. Pens are used by almost everyone, irrespective of the area of life.
What are the Benefits of Importing Pens from China?
There are various benefits associated with importing pens from pen manufacturers in china.
The most prominent benefit of importing pens from China is that they have unsurpassed designs from very basic everyday use pens to luxurious writing instruments. They remain unbeatable in their quality and product durability.
The one fact that still weighs down a lot of other benefits is their affordable prices. That leaves an enormous gap of profit margin for you in this business while importing in bulk. When you can source products at a comparatively lower price range, you can further sell them at your desired rates.
Who Uses Pens?
If it is to be wrapped up in a one-line answer, it must be 'Everyone does.' Because the pen is the writing instrument used by everyone, ranging from school students to every single adult in the whole wide world.
Almost every other individual uses the basic ballpoints and rollerball point pens. Artists use marker pens. Technical pens have engineering and technical personnel using them. You can use light pens on every touch surface that reacts to light.
How to Choose the Best Pen Manufacturer?
Importing pens from across the globe can be dubious and risky. It is essential to have your homework done before signing a trade. There a few steps that you can take to ensure about the manufacturers to some extent.
Check for the years of experience. Not that you can not trust recently established, but old companies do have the reliability factor.
Check The reviews. Reviews play a crucial role in the selection of a pen manufacturer. Check the negative reviews and the reason behind them.
Go through their company profiles. Check if the information provided looks dubious.
Ensure your product availability. Always check if the product that you require is available in their product lists.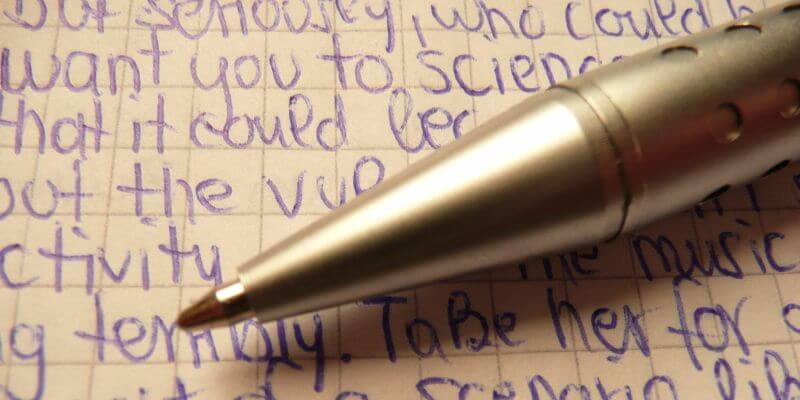 How to Negotiate with China Pens Supplier?
Here are a few steps that are to be taken while negotiating for a fruitful deal.
Do the digging. If you are sourcing a product, look into the market and know what you are dealing for.
Offer first. Do not ask for random prices. Go for a strategic approach. Offer your deal and wait for the reply.
The supplier holds an immense position. If he insists on something, do not force him.
Have a back loop. If you have done the homework and know about your product, and realize the price you offered cannot be fixed, try to loop back and agree to the supplier on a certain mid-ground.
If the supplier has rigid grounds, leave. Negotiation takes both parties to have a ground for profit. But If the supplier is too firm on the fact, choose another. There are many pen manufacturers in China.
How to Ship Pens from China?
You can source pens in many ways. They can be shipped via:
Rail freight
Airfreight
Sea freight
Door to door shipping
How to Sell Pens Online to Earn Money?
For the last few years, reselling imported items has played a vital role in people's constructive growth as a business owner. It is not easy, but once gotten in a flow, the business can open gates for so many possibilities.
You can sell pens that you have sourced from across seas online. All that you have to do is have them shipped in bulk. Get creative and have them photographed and labeled. And then upload to any forum that you think can prove to be beneficial. You can get them uploaded on a social media platform and share them among groups used for selling.
Frequently Asked Questions
Are Importing Pens in Wholesale Profitable? Very much so! Pens are the most widely used writing instrument. There is no single person on the face of the earth that has not once used a pen or does not use it every day. Therefore, sourcing equipment or a chain of equipment that is so widely used can benefit you enormously.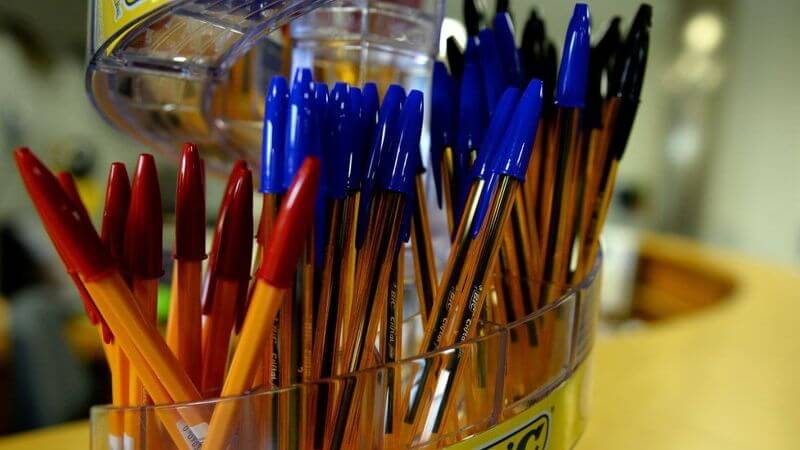 On another note, importing generally used pens like roller and ballpoints has a good market grab. You can import pens in bulk and have them resell from your shelves and keep the profit. Or you can also import unique luxurious pens that too attract people.
To sum up, importing a pen wholesale is very profitable.
Is China a Good Place to Import Pens from?
China has actually 'earned' its place in the trade market. For the longest time now, the markets of China have been trusted by billions of people in the business that turn towards them for sourcing any product that they want to add to their business.
China offers two greatest advantages that no other trade market in the world offers; affordable prices and quality products. There is no doubt that Chinese pen suppliers cannot cater to your needs if you want to import pens from China.
What Documents do You Need to Import Pens from China?
Many countries in the world look up to China for trade. Every country has set up some rules and regulations for their citizens to trade with Chinese suppliers. If you are importing, you might want to have a set of documents with you.
An invoice of your purchased goods from the exporter himself.
Bills of Sourcing companies, if used any.
Invoices of charges you paid for the shipment.
Trade declaration that verifies your legal trade
Import license
However, the document requirement can differ from region to region. It is better to visit your embassy for insights.
What is the Best Way to Import Pens from China?
There are a few options that generally are used to import items from China. The most common among them are air freight, rail, and sea.
Since pens, comparative, hold a smaller space even when importing in bulk. You can use rail freights if the sourcing parties require economical delivery. However, the best suitable way can be through air freight. It can be expensive, but the delivery would be pretty quick with no fear of damaging fragile items.
How to Source and Contact Pens Suppliers from China?
The Alibaba suppliers list can provide you with all the details you might require about a certain supplier when sourcing products from them. Search for your product on Alibaba and choose the supplier that best interests you.
If even not sure, you can ask Leeline agents to connect you to some of China's most reliable companies that can supply pens in bulk.
How to Import Pens from China?
To have pens imported from China, here are a few steps that you might want to register.
Prepare your documentation for importing from China.
Search for your desired product online and know about the range their process lies.
Search for a supplier or manufacturer.
Let your supplier know your wants and then propose a deal.
Have your production and delivery timeline discussed?
Select your shipment method.
Final Thoughts on Wholesale Pens from China
Pens are undoubtedly the most basic of the writing instrument and used by almost the total population. Pens are economical if too basic and can cost up to some hundred dollars if expensive.
When you source an economical product in bulk through wholesale, the prices stoop unbelievably low. And that factor alone gives you an enormous gap for profit. So if you have a certain amount that you want to invest in something that will turn out to be fruitful really quickly, sourcing pen at wholesale rates would just be it.
Find yourself a supplier or a manufacturer that is reliable enough to hold on to the end of the bargain and provide you products of good quality; you are all set for your import and reselling business.
We are sorry that this post was not useful for you!
Let us improve this post!
Tell us how we can improve this post?