There are many different keys to success when it comes to running a business on Amazon.
Across the board, the most successful Amazon sellers are the ones that are the most efficient with their time and resources.
Productivity increases with efficiency as time saved in one area of the business can be spent working on and optimizing another.
This is what makes automation such a valuable tool for businesses of all types and sizes.
Product reviews are so important to a product's success on Amazon that they are worth the time and energy that goes into acquiring them.
But when that time and energy can be cut down substantially with a fast and effective automated email campaign, sellers can receive all of the benefits of these strategies without having to spend their valuable time on them.
The Importance of Product Reviews and How to Obtain Them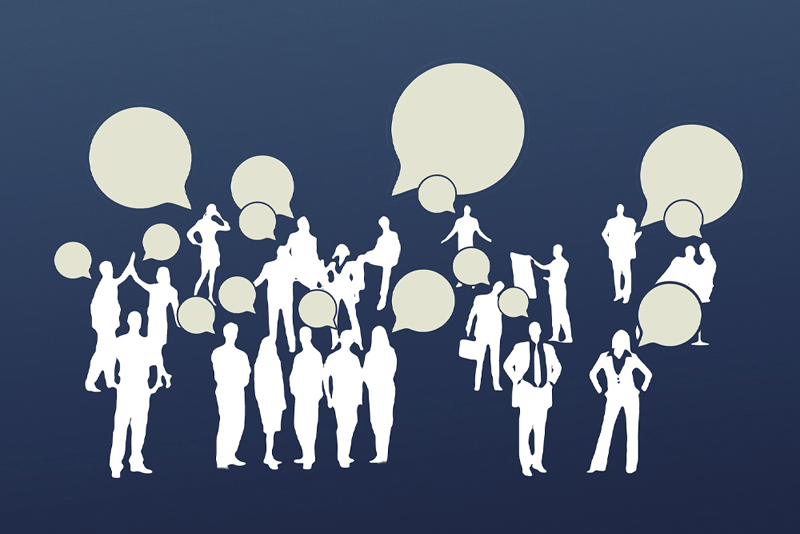 Why product reviews are so valuable?
Product reviews on Amazon allow buyers to make more educated purchasing decisions. A product that has not received any reviews is a total unknown to a potential buyer, who has no reference point on the quality of the product or how it will work for them. A low number of reviews is better than nothing, but it still won't supply much confidence, especially if the reviews are mixed.
A survey by Fan & Fuel in late 2016 confirmed these observations. 92% of consumers reported that they hesitate to purchase a product with no customer reviews and 97% of consumers stated that customer reviews factor into their buying decisions. The Spiegel Research Center found nearly the same thing in its 2017 study as nearly 95% of online shoppers said that they read reviews before making a purchase.
Both common sense and statistics point to the same conclusion; the more positive reviews your product has, the more comfortable your potential customers will be in buying it. With how valuable product reviews are in mind, some Amazon sellers are willing to go to great lengths to acquire them. But doing so outside of the guidelines of Amazon's Terms of Service can result in the removal of reviews, account suspension, and other penalties.
Adhering to Amazon's guidelines on how to legally obtain product reviews
Some methods that sellers use to obtain Amazon product reviews are more obviously illegal than others. For example, even without reviewing the Terms of Service, most Amazon sellers could likely anticipate that paying an outside company to produce fake reviews for your product is clearly against the rules.
But there are plenty of other illegal methods that Amazon sellers use to try to boost their review totals that may not be as blatantly obvious. Sellers are not allowed to offer any kind of compensation in exchange for positive reviews. This includes promises to leave a positive review on a different product for a seller or coupons and discounts to a customer.
In fact, Amazon is so focused on protecting the integrity of its product reviews that sellers can no longer even ask for a positive review. An email including a line like "If you are having an issue with your product, please contact us, but if you are enjoying your product, please leave us a positive review" is prohibited. Sellers asking for reviews must ask for an honest review without any stipulations or suggestions that the review should be positive.
Why an automated email marketing campaign is your best option?
The best legal method of earning more positive reviews on your products is an email marketing campaign. A well-crafted and well-timed email sequence will help you to organically build up product reviews on your sales within the guidelines of Amazon's Terms of Service.
It may be tempting to take shortcuts, but it really isn't worth the risk. Amazon's algorithms are very good at detecting suspicious activity on accounts and product listings, and these algorithms are constantly being adjusted and improved as Amazon discovers new methods of counterfeiting and inauthentic behavior. An illegal method that successfully avoids detection today could be something that gets your account banned and puts your livelihood at risk tomorrow.
Stick to the proven, safe, and legal method of reaching out to your customers via email in regards to product reviews. And to make this process significantly easier and less time consuming, consider taking advantage of automated email software.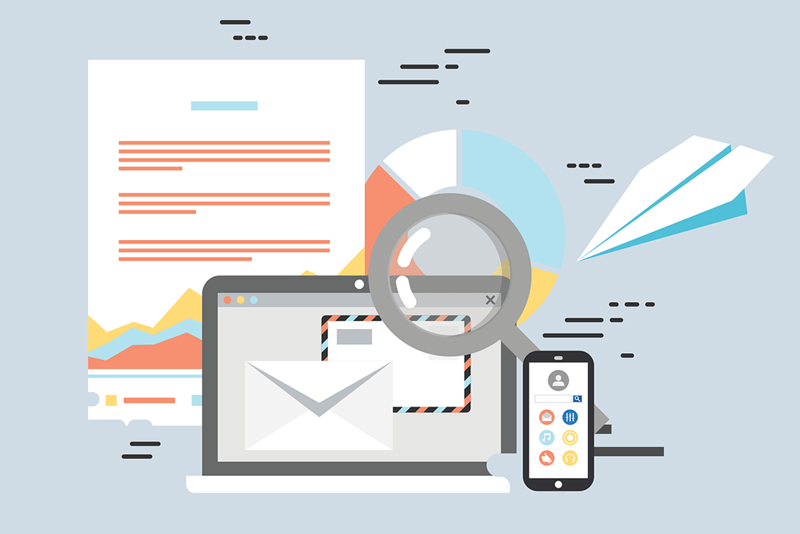 Keys to Crafting an Excellent Email Campaign
Now that we've covered why automated email campaigns are the way to go, let's take a look at how to optimize your email campaign so that you can put it to work for you.
Choosing the right subject line
Email campaigns are a numbers game. Only a small percentage of your emails will be opened, and an even smaller percentage will successfully convert into product reviews. But by sending out these emails to all of your customers and optimizing each element of the campaign for your brand and business, you will find the right recipe to convert sales into product reviews.
This process starts with the subject line as we want to achieve the maximum number of opened emails during our campaign. While the initial impulse might be to use a direct subject line like "Product Review Request for Your Amazon Order", we have found that these emails often go unopened because the reader can already deduce what is inside just from reading the title.
Instead, a more ambiguous title like "Regarding Your Amazon Order: 000000″ is more likely to be opened as it could be urgent and leaves the reader wondering what the contents inside are. Email automation services like FeedbackWhiz allow Amazon sellers to A/B test their subject lines. By analyzing the open rates of 2-4 different titles across your campaign, you can figure out which subject line works best for you and your products.
Content is King
When you've found the right subject line and have your customers regularly opening your emails, it is important to make sure that the content inside is well-written, fun, and engaging. We'll go over a couple of examples in the next section and stick to generalizations there, but the important thing to remember when customizing your messages is to make them interesting in a way that is appropriate to your brand.
Is the product you sell one that might be complicated to use? Try adding a helpful user guide with instructions and tips to your first email. If your product is a fun children's toy, add a handful of playful GIFs and colors to your email to help your customer to feel those vibes.
Color in general is always something to consider when selecting buttons and images for your email. Studies on how colors affect our brains have shown that each color tends to bring out specific emotions in many people, and that some colors are more preferred than others based on factors like age and gender.
A color like orange has been found to convey positivity, trust, and warmth, which may be why Amazon features the color prominently in its logo. "Hot" colors like red, orange and yellow and "cool" colors like blue, green and purple tend to mesh well with other colors in their group and can clash with colors on the other side of the spectrum. Think about how well your colors mesh together and read up on the emotions they tend to draw out.
Every word, color, and image you use in your emails helps to tell the story of you and your business. Take the time to consider your brand, your message, and your target audience to make sure that the story you are telling is the right one.
Timing
Ideally, your first email of the sequence should be sent shortly after the purchase has been made. This can be scheduled for a couple of hours after an order has been placed, or when the customer's order has been shipped. This email helps you to build a rapport with the buyer.
The second email is the one that will be used to request feedback on the product. As such, it is important that the buyer has had the chance to use and enjoy their product so that they will have an opinion on it that they can share through a review. This amount of time will vary from item to item. A buyer can form an opinion on a necklace almost instantly once they've seen how it looks and feels. A smartwatch, on the other hand, has a lot of features to explore and it could take a few weeks before a customer decides how they feel about it.
Using Automation to Sequence Your Emails
 Through automation, timing emails is never an issue. Each product can be set on its own schedule. In the example listed above, you could schedule the second email in your sequence to customers who bought the necklace to go out one week after they receive their shipment. You could schedule the email going to customers who bought the smartwatch for three weeks after their purchase, giving them more time to try it out. Don't forget to secure your email domain with a DMARC record to make your emails stand out.
Another advantage to automated responses is that they can be built with smart tags that automatically populate information specific to the customer and their order. For example, the sentence "Thank you [Buyer's Name] for purchasing our [Item Name]" will become "Thank you Sarah for purchasing our sapphire heart necklace" to one customer and "Thank you Ben for purchasing our XYZ smart watch" to another.
With these points in mind, let's move on to some examples of what the first two emails in your automated email sequence may look like.
The First Email: Order and Shipping Confirmation
Let's consider two different hypothetical companies; one that sells party balloons (XYZ Balloons) and one that sells designer shoes (ZYX Fashion). Both will follow the same strategy and hit the same points with this initial reach out email, but they will use different tones and techniques based on the demographics of their target audience.
XYZ Balloons:
Hello Customer,
Thanks for your purchase of the [Item Name]! Looks like someone is ready to party!
[Item Picture] (GIF of someone dancing at a party)
Your package is on its way. You can track it here: [Tracking Link]
(GIF of a package floating in the air held by balloons)
Please see attached (.pdf file) for a few tips on how to blow up your balloons safely and quickly!
Please contact us with any questions you may have! [Contact Link]
Thanks,
[Seller Name]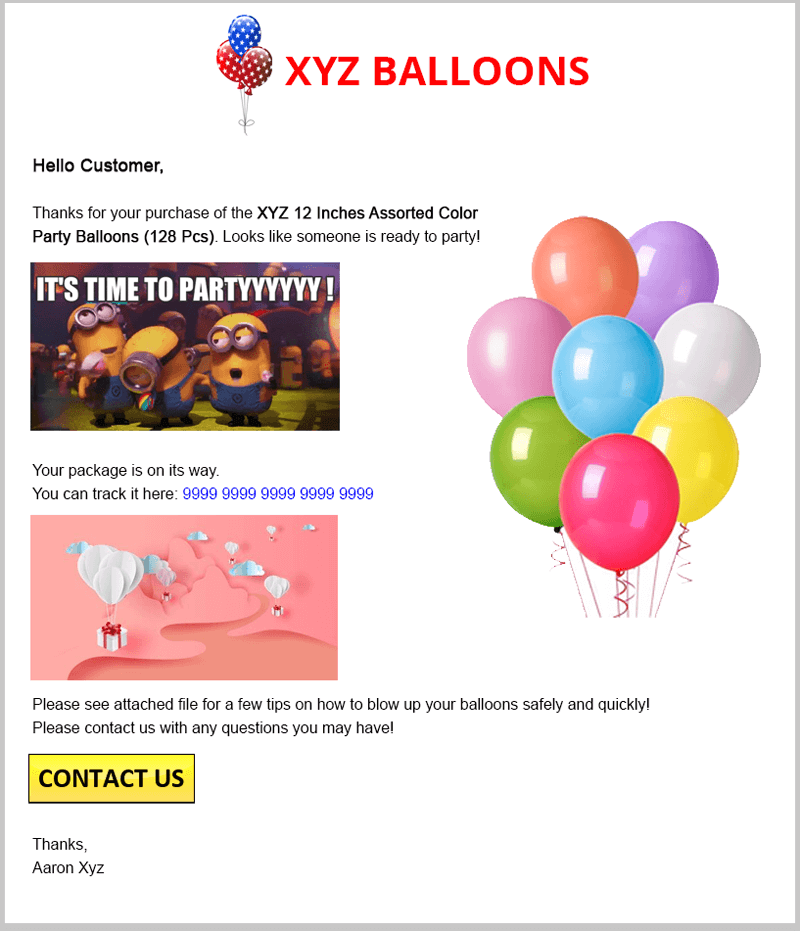 ZXY Fashion:
Hello Customer,
My name is [Seller Name]. Thank you very much for your purchase of [Item Name]. We here at [ZXY Fashion] strive to provide fashionable, comfortable, and affordable clothes, shoes, and accessories to our customers.
(GIF of a woman on the runway)
Your product is on its way! You can use the following link to track its progress. [Tracking Link]
If you have any questions about your purchase or any of the products in our line, please don't hesitate to ask. We are always here to assist you. [Contact Link]
Thanks,
[Seller Name]
The Second Email: Your Product Review Call to Action
Now that you have reached out with the first email and the customer has had a chance to try out their product, your second email will be the one to ask for a product review. Remember that you must adhere to Amazon's guidelines and cannot specifically ask for positive reviews.
XYZ Balloons:
Hi Customer,
It's [Seller Name] again!
(GIF of a party clown waving hello)
I hope that you've had the chance to try out your [Item Name] and that they were a big hit at your event!
(GIF of a baseball player hitting a home run)
Speaking of big hits, you could hit a home run with your fellow Amazon buyers by leaving a product review on your purchase. These reviews help Amazon shoppers like you to make their decisions and help Amazon sellers like us to know how our customers feel! Please consider taking a moment to leave a review at [Product Review Link].
And as always, don't hesitate to contact me with any questions or concerns about your order! I'm always here to help.
Thanks,
[Seller Name]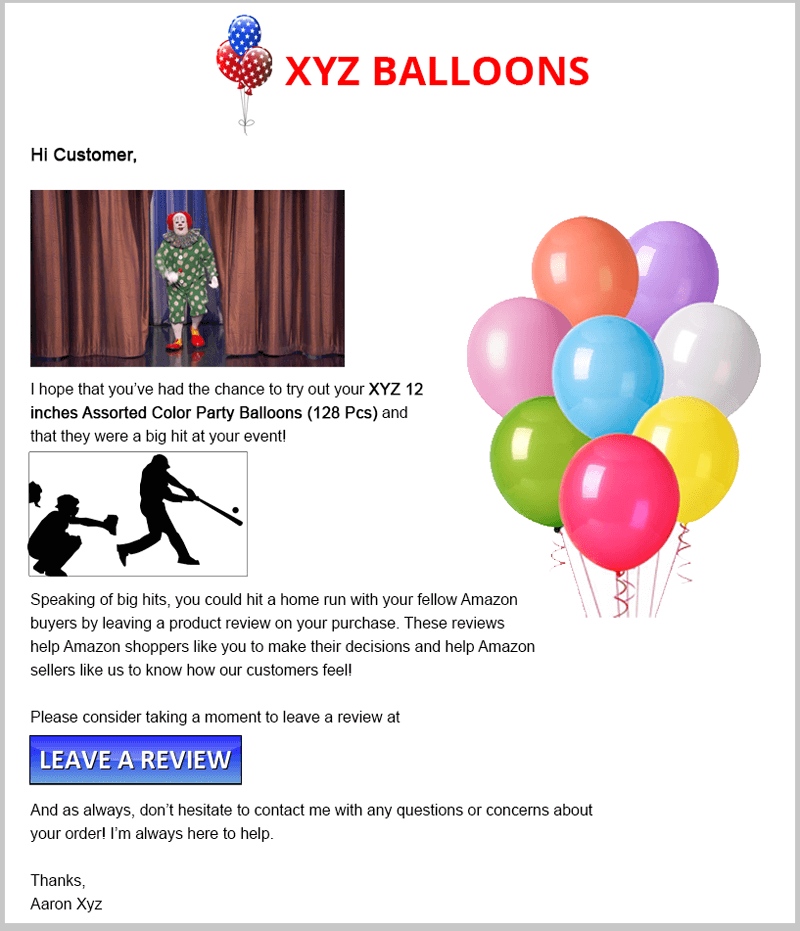 ZXY Fashion:
Hello Customer,
It's [Seller Name] again. Our records indicate that [Item Name] was shipped to you three weeks ago. We hope that you or the person you purchased [Item Name] for are loving this new addition to your wardrobe!
As I'm sure you know from experience, buying clothes and accessories online can be a difficult process. Product reviews from customers like you help make the process so much easier as they can help point other Amazon shoppers in the right direction on styles, quality, and fit. They also help us in making sure that our products live up to our high standards.
If you have the time, please consider leaving a product review. [Product Review Link]
Thanks again for the purchase. Please contact me at any time if you have any questions or any issues with your order.
Thank you,
[Seller Name]
Whether your business's tone is super silly, super serious or anywhere in between, you can craft emails like these to request product reviews in a polite manner.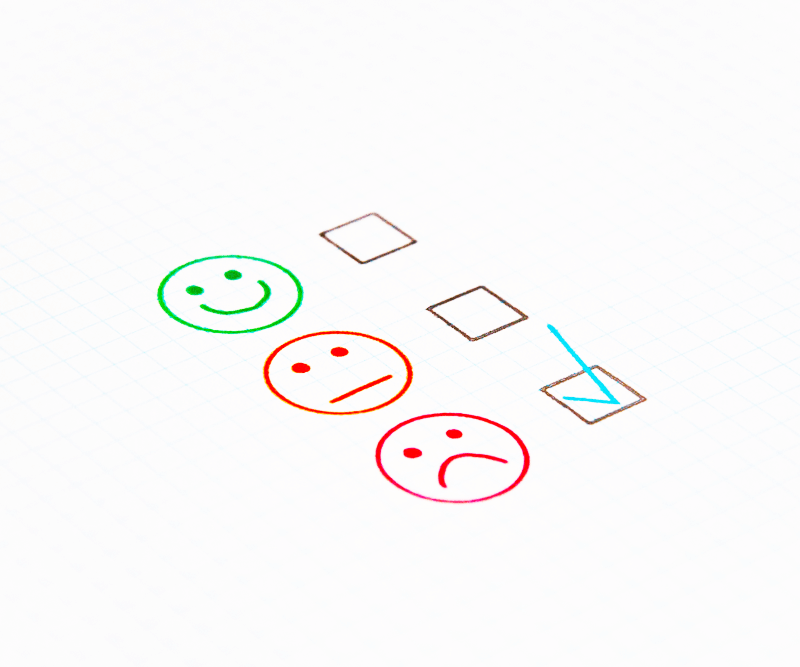 What You Can Do to Change Negative Reviews to Positive Reviews with Email Automation?
Of course, when asking for honest reviews, you will receive the occasional negative review. When this happens, it is important to take a deep breath and resist the urge to respond with anger or defensiveness.
Directly asking a customer to remove a negative product review, or offering any incentives to do so, is forbidden by Amazon's Terms of Service. With this in mind, the best thing to do when dealing with a negative review is to build an email template that offers a sincere apology to the buyer and offers to remedy their negative experience with a refund or replacement while making no mention of the review.
If the customer responds favorably, you can have another email ready. This one should thank the customer for letting their feelings be known through their review and emphasize the importance of product reviews and how they can reflect the entire buying process and not just the product. Leave a link to the review in this email. Without explicitly asking, you can insinuate that a removal would be appreciated, and if they click on the link, they will be able to see that they can modify their original review.
If all else fails, reply to the review with your side of the story. Be polite and respectful while explaining that you reached out to help and will always be there for future customers if there are any issues.
Negative reviews are just a part of the business. If you have a great brand and products and practice good customer service, the good product reviews will far outweigh the bad, and this email campaign can help your company reach new heights.
We are sorry that this post was not useful for you!
Let us improve this post!
Tell us how we can improve this post?