There are so many distributors and producers of underwear in China looking for businesses and consumer stores to sell their products.
The only thing you need is to conduct some research on how to link up with them.
Working with reliable supplier partners and forming strong bonding with them is key to success.
They are very instrumental when it comes to success in your business endeavours.
They also enable you to continue learning how to go about your underwear business online.
How to Grow Your Business by Importing Underwear from China?
What is the underwear wholesale business?
When it comes to exporting lingerie and underwear across the world, China tops the list. Forty-one percent of all the bras exported to the world's three major markets are from China. Most export-inclined distributors of underwear and lingerie are located around major textile manufacturing centres, including Fujian, Zhejiang, and Guangdong provinces.
So, what does the underwear business entail?
In simple terms, starting a lingerie business does not require one to have a lot of money. Producers tend to focus most on lower value-addition industries, calling for the buyer to deal with the Q.A. (quality assurance) process strictly.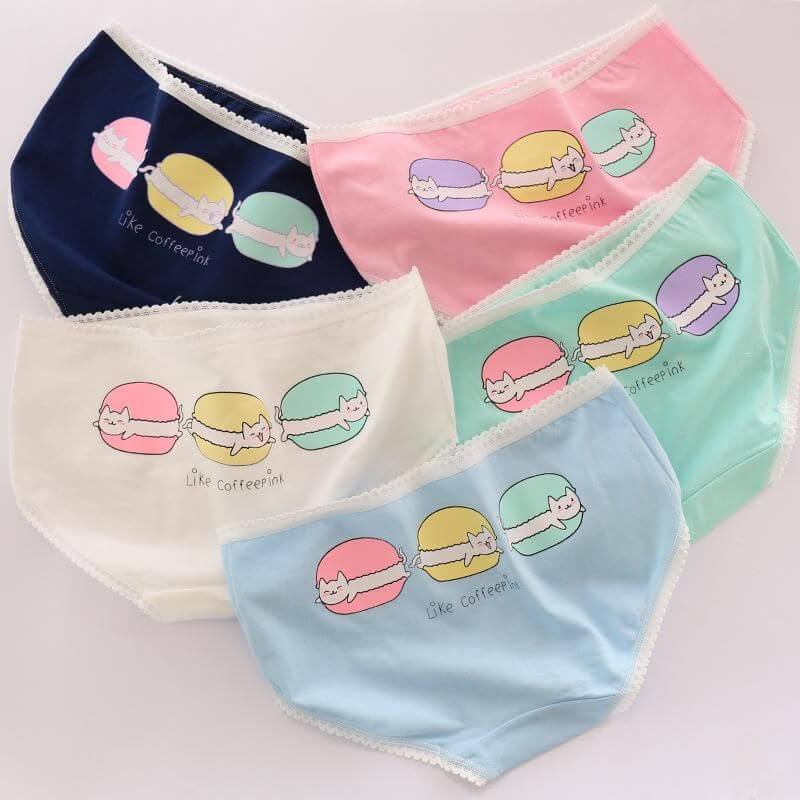 First, you need to develop an all-inclusive product specification in the Q.A. process. However, there are specific essential cues to help you qualify as a lingerie supplier, including:
Production Lines Audit Reports/Quality Management System – (ISO 9001:2008).
Audit Reports/ Social Compliance Certification – (Sedex and BSCI).
Environmental Audit Reports – (ISO 14000 Series).
Business Scope
Substance Test Reports – (REACH & Oeko Tex Standard 100).
Registered Capital
III. How can I find reliable and trustworthy manufacturers online?
There are two main online hubs where you can easily access Chinese manufacturers, namely: AliExpress and Alibaba.com. At these platforms, you will unveil loads of different manufacturers. It is on this 3rd-party platform where suppliers and buyers discuss how to carry out their daily businesses.
You will also find many trading organisations and sourcing agents on these platforms. Thus, you might come across an agent or trading company in place of getting the actual producer.
Therefore, it is reasonable to check their website if you want to deal with the manufacturer directly. But it may not be that easy, particularly if you have no clue about the location of their website or their validity.
What are the things to consider when importing underwear from China?
Once you have found the correct underwear wholesale manufacturers, you will need to consider the following as your next step:
The item layout may be based on either Store Keeping Unit (SKU), Original Design Manufacturer (ODM, or Original Equipment Manufacturer (OEM) specification. While the submission for reference samples may be conducted, they only help to harmonise the sketch's design.
Fabric
It is recommended that you request full or fabric samples from the distributor. At this point, the consumer can have the freedom to choose their best from the supplier's catalogue.
Reference sample
The buyer (during the purchase of an OEM product) or the distributor (during the buying of ODM items) offers a reference sample.
Size table
This refers to the appendix of a design drawing bearing the list of sizes for each particular size. You can also customise ODM items by merely adjusting the Size Table. You must also include dimensional tolerance in the Size Table.
Labels
Lingerie and underwear require labelling for ordinary textiles. This type of labelling requirement differs from one market to another. It is, therefore, unwise to bear in thought that the distributor understands your market demands. You must be prepared to furnish the supplier with comprehensive graphic files in.ai format. Thus, Sourcing for private label underwear manufacturers can be a wise idea. The private label underwear manufacturers China plays a critical role in ensuring that you get the right product and at the correct price.
Requesting for item samples
Underwear or lingerie business owners need to ask for samples from not less than four distributors. The increased failure; thus, the probability of producers failing to create standard product samples is usually at approximately 50%. Hence, a relatively good number of manufacturers are needed to create illustrations concerning a given technical package.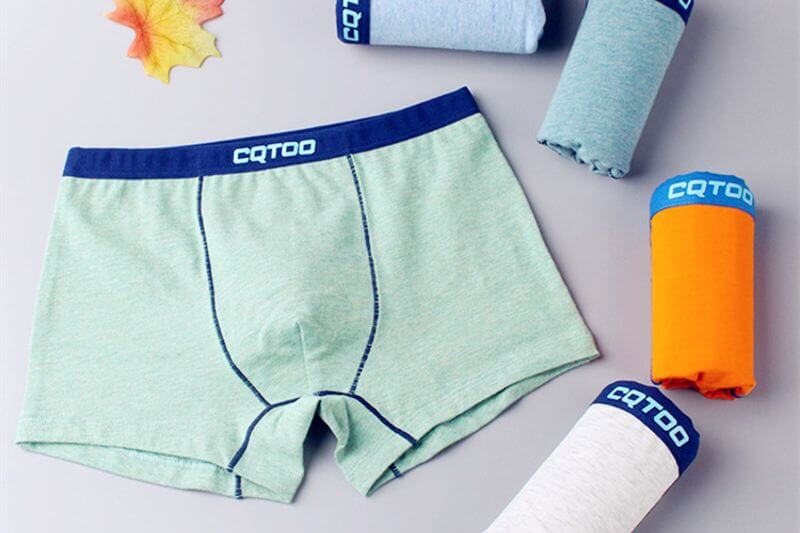 Amongst what is likely to go wrong during production or importation are:
Bad seams
Wrong material
Incorrect or missing labels and prints
Bad fit
Quality assurance
What are the common quality problems?
In most cases, issues regarding quality within the textile industry emanate from incomplete or inconsistent item specs. Some of the typical quality problems when ordering lingerie include:
Inaccurate dimensions or sizes
Damages and dirty
Inaccurate or low-quality fabrics
Unfinished seam lines
Double fabric (incorrect component positioning)
What does quality control involve?
The practice is essential because it helps to identify quality-related issues before packaging and eventual shipping. When you purchase underwear or lingerie from China, you must draft a process for quality inspection:
Fabric material – weight & washing.
Dimensions
Visual Inspection
Rules and Compliance testing
Lingerie and underwear in major markets, particularly the European Union and the U.S., must adhere to specific substance regulations. Based on your need, you must ensure at least one of the following:
California Proposition 65
The California Proposition 65 Act provides restrictions on consumer goods to over 800 substances. Thus, the products should either adhere to or be appropriately labelled. In case your business is located in California, or you intend to peddle to consumers around the state, you must be ready to comply with the act.
The Federal Hazardous Substances Act (FHSA)
FHSA does not allow the classification of various drugs, including powerful sanitisers or irritants. The formaldehyde used by some textile manufacturers is one of them. The CPSC government offers a full list of obligatory limitations and bans.
Registration, Evaluation, Authorisation, and restriction of Chemicals (REACH)
REACH outlaws the inclusion of partial SVHC in textiles and other consumer goods peddled within the E.U. market. Among the drugs listed are calcium, lead, and formaldehyde.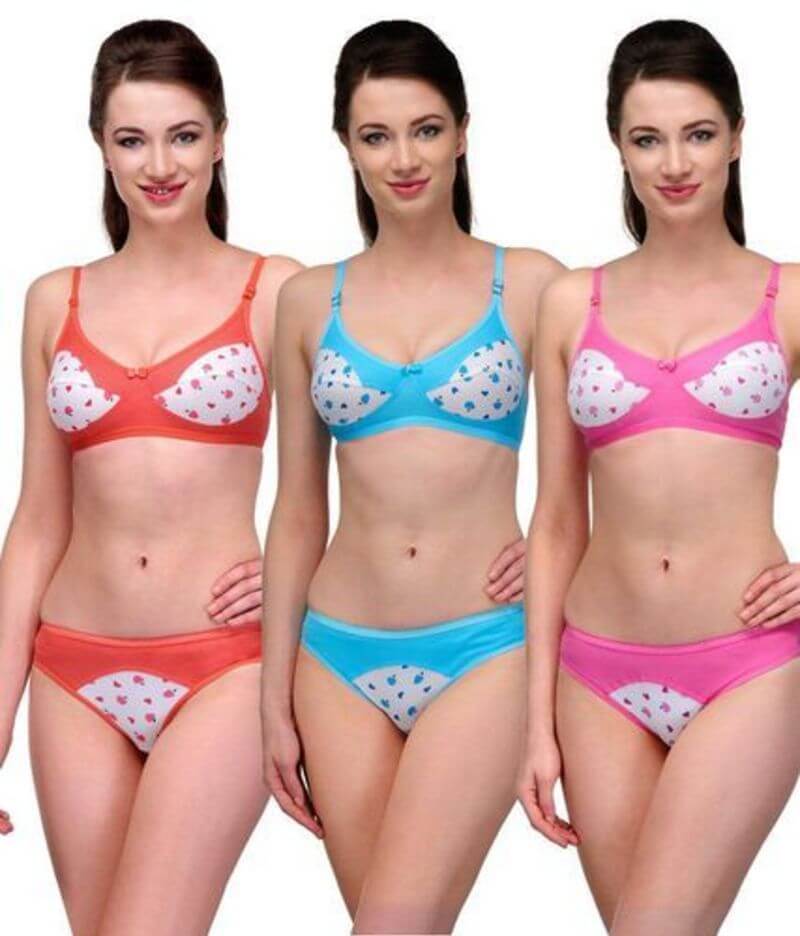 Frequently asked questions (FAQs)
How can one find China underwear manufacturers?
First, let's list some of the best methods you can use to find a reliable underwear supplier.
Attending the trade show in Hong Kong or Guangzhou
Via a wholesale website
Checking out in the manufacturer & wholesale directory
Via a wholesale solution firm The four ways mentioned above differ in one way or another. So, which one do you prefer? The most important thing is opting for the simplest model, and LeelineSourcing could just be the best option.
It is an established website linking buyers with producers. It cuts off all middlemen. With just a few clicks and set up, you can start to dropship or wholesale automatically.
If you handle 1000 orders/day, you should be thankful to work with this website. It will help you to save more energy and time.
Why should I opt for cheap underwear wholesale from Chinese companies?
If you want a huge profit, you will need to, first of all, cut down on your cost. Most underwear suppliers China offer low prices, with some even providing free shipping services.
Understandably, most underwear and lingerie are manufactured in China and Taiwan. Since they have a massive manufacturing network, they can ensure competitive prices. You should be cautious about the quality, though.
It is indisputable that untrustworthy manufacturers or distributors do exist. In this case, you must extensively research the suppliers, including checking out on their social media platforms like LinkedIn, review news, or their official website.
In short, the road to finding a trustworthy distributor to order wholesale underwear has many challenges. Still, there are many companies and suppliers out there, which adhere to international trading business standards. Be wise!
Can underwear suppliers U.K. export the best quality products outside Chinese markets?
It varies based on the business type. Some wholesale directory companies only offer information about suppliers and brands. In case you wish for additional services, you must contact them through online chatting or email.
Is it possible for me to obtain 30% of profits through wholesale underwear China?
What makes you gain profit in the first place? Sale channels, an effective process, or low cost.
Of the three, the most important are the two points – improved sales and low operating costs. Streamlining your business is critically essential for shortening the process of fulfillment and taking charge of the best prices. This will help you to become more competent.
Conclusion
The most appropriate method of finding Chinese lingerie and underwear manufacturers is through a sourcing company. The companies you choose should have a professional website, online presence, a valid internet domain, email I.D., mobile number, and qualified employees.
It is also critically essential to find a business that has a stable network linkage to multiple producers and distributors in China. They must also utilise tools like WhatsApp, Skype, and Google Drive, and video sharing. This will ensure that you are updated with your business throughout. Ensure to get in touch for more information concerning our services.
We are sorry that this post was not useful for you!
Let us improve this post!
Tell us how we can improve this post?