Amazon PPC is quite effective and will let to the growth of your business on Amazon within no time.
However, you should focus on core metrics and become knowledgeable regarding elements before you proceed.
As Howard Luck Gossage says: "The real fact of the matter is that nobody reads ads. People read what interests them, and sometimes it's an ad."
This is exactly what Amazon PPC does. It brings out the inner desires of people that they might not even know and convert them to your buyers.
With just the right ad campaign, Amazon Algorithms can attract a big deal of customers and retain them.
These Amazon algorithms change the audience expansion ratios and evaluate all data to improve the performance of your ads.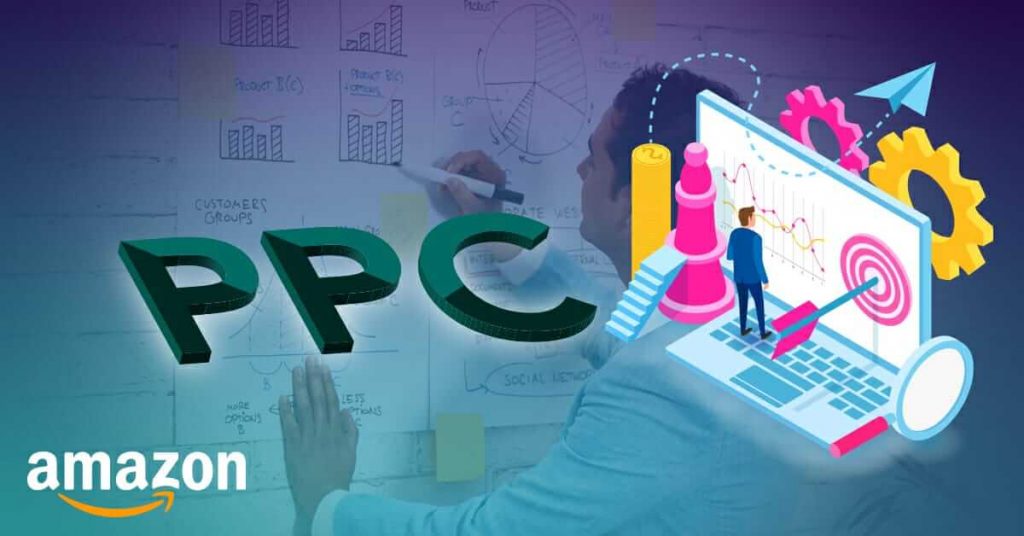 What is Amazon PPC?
Amazon PPC is a publicizing model in which advertisers are expected to pay a fee on a publication stage to Amazon whenever any potential buyer clicks on their advertisement (pay-per-click).
Sellers make promotional campaigns for their items and are charged a standard fee against every potential buyer that clicks on the ad.
It can be done in three ways: Sponsored Products, Sponsored Brands, and Product Display Ads (PDAs)
Types of Amazon PPC Ads
Here are the types of Amazon PPC Ads that you should know about:
Sponsored Product Ads
This money-making strategy is sort of an auction, where they make money by bidding on the keywords.
You chose the preferred word that people search for and click on, you bid on it and against those keyword clicks, you earn money.
You only have to pay 1 cent extra to precede your competitor. And here is the best part of Amazon PPC strategy, even if you bit a lot more than the second-highest competitor, your money won't go to waste, it will still cost you only one cent extra to win the auction. No bigger bids increase Amazon PPC costs.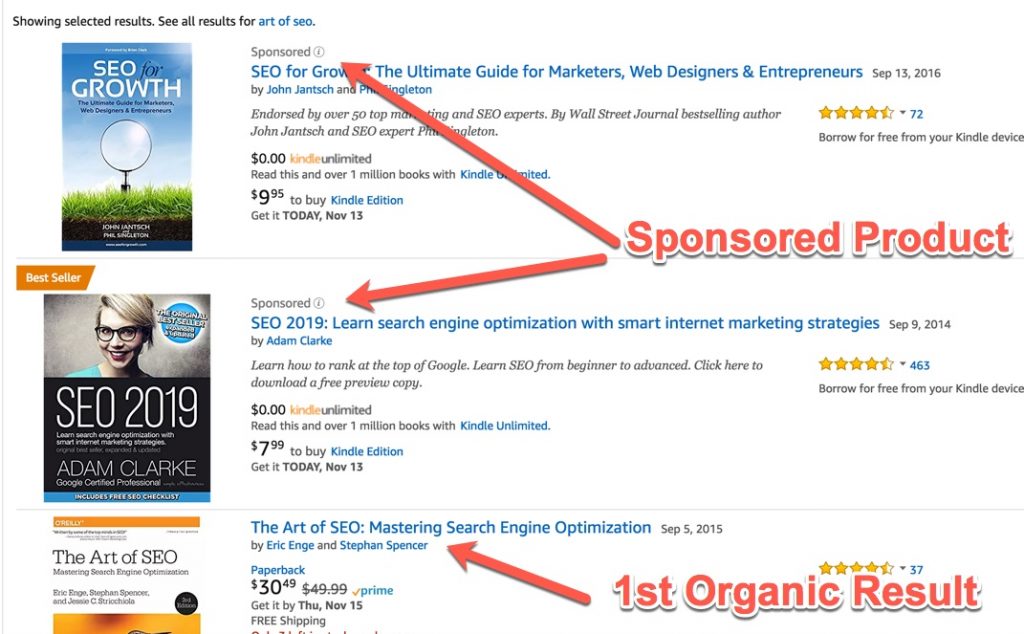 Automatic Targeting
Automatic Targeting ad refers to the intelligence system when your product is under focus, the Amazon Algorithms researches on the product and come up with structured strategies to define your ads.
It keenly notices the data collected from clicks and past purchases, analyzes the data, and adjust it into a way that it benefits you the most.
It comes up with advance automatic Amazon PPC strategic optimization ads that suit your products better and serve you in a very efficient manner.
Amazon's advanced machine learning algorithm ultimately makes sure that your ads are targeted for all the search queries related to your products and it doesn't invite any irrelevant traffic.
Manual Targeting
Manual targeting ad campaigns are the ones where the seller has the liberty to handpick every keyword they want to put out there.
It is not as easy as automatic targeting. This is a precise kind of search where your advertisement will only be shown in the case when a buyer searches the query that exactly matches your keyword.
This stage is critical as it only gets you to benefit when the seller's search successfully matches your keyword, which is very difficult to achieve.
With the liberty of choosing your keywords, there is a risk of attracting the wrong traffic to your ad. If the keyword you chose is broad or not a perfect fit, it might invite irrelevant people to your site.
Sponsored Brand Ads
Sponsored brand ad or headline search ad is a sort of paid promotional campaign which appears at the top of Amazon search.
A seller must own a minimum of three brand registered products to be eligible to appear as a sponsored brand ad.
This is a more convenient way where you get to display more than three products with your brand logo and headline.
These are keyword-based promotional campaigns that, being at the top of the search, appears early in the buyer's results and makes your products valuable.
When a potential buyer clicks on your sponsored brand ads, it redirects when to the product detail page.
Sponsored Display Ads
Sponsored display ads are a way for active sellers to grab the shoppers who have previously visited the page.
Amazon Algorithms analyze the activities of those buyers, target them, and creates certain ads for such buyers.
Other PPC platforms like Netflix and Facebook are used to target such previous buyers or visitors. Such ads keep the potential customer away from the competitor's page and unintentionally force their reflexes to visit your page for the next purchased.
Suggested reading:Amazon Marketing Strategy :The Ultimate Overview
Is Amazon Advertising Worth It?
Advertising, of any sort, can never go to waste if it is done right.
Popularity and advertising are both very different things, you don't have any control over the popularity of a brand or product, but you do have control over the marketing of your brand or product.
And Amazon advertising is one of the best known.
If you have attracted a paid target market or even a customer, it will remain beneficial for you, no matter what.
Amazon provides you with potential buyers and visitors, you are not working on a blank canvas. You are investing in the best possible pool of buyers.
If you see the facts, Amazon proudly owns the number of 2.3 Billion as a market share of the people who are already the visitors.
You just have to pin the right product to the right people with relevant products and you can get millions of possible purchases.
PPC Sales
The profit margin you get entirely depends on the Advertising cost of sales (ACoS). Amazon Algorithms are highly accurate and specific.
All you need for a successful sale is to calculate your profit margin and that's the amount that you need to spend on the advertising. It gives you enough benefit to break even your spending and from that point onwards, your profit starts.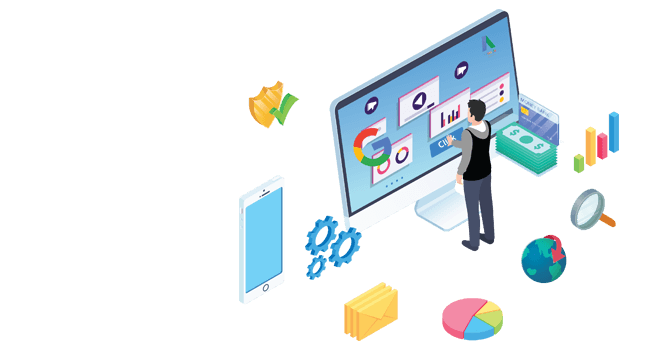 Organic Sales
Using your existing business and customers and expanding them for the benefit of your profits through Amazon PPC Optimization is Organic growth.
Organic advertisements, unlike paid advertisements, provide you with the sales known as Organic Sales. They are different from paid promotions.
Organic Sales may sound attractive as they are free clicks, but they can also be enhanced by Paid Advertisements. In simpler words, you sell more to your best buyers.
They appear to the people who are frequent and previous buyers, but to emphasize a sale, the paid promotions come in. These products come right under the paid ads but they won't be beneficial unless they are pumped up by highly specific optimization of your products.
They seem free but they consume a lot of time in optimizing the listing of products. So, in a way, Organic Sales and PPC Sales complement each other to provide you with high traffic of potential buyers.
How to Choose Your Amazon PPC Amazon PPC Campaigns?
Your entire profit and sale ration is dependant on the campaign you make or choose. You need to customize your ad campaign to get the best out of it.
The easiest way would be to go for Automatic Campaign but to rush up the sales you need to come up with the best product listings and decide what you are looking for.
For an Automatic campaign make sure you chose similar products with similar properties so that your keywords align.
After getting the full benefit of Automatic procedure, move on to the Manual way. In this phase, you further optimize the ad campaign to the best possible benefit against every product.
Minimize Wasted Spend
To decrease the waste, you need to lower your Advertisement Cost of Sales (ACoS). If you go to invest in any word, even remotely related to your product listings, you are making a mistake.
Amazon helps you choose the keywords of your own choice, so make choices wisely and try to remove the negative keyword search that might switch your buyers to competitors or that might attract irrelevant traffic and cost you more money. For this focus on two things
Remover Irrelevant search items to save the cost of unrelated buyers
Unprofitable Search Items must be removed as you most certainly do not want to spend on something that's not generating profits to help you break-even.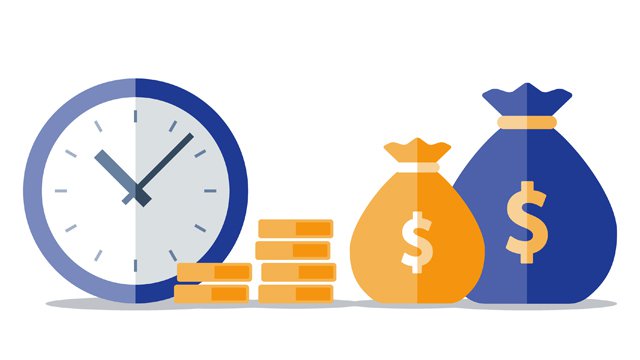 Bid Optimization
To optimize your bid, you need to learn and implement to optimize your organization's goals. Decide what you require:
Maximize sales: You only need to maximize the sales count regardless of the profit margin
Maximize total profit: You aim to maximize the total profit, may it come from higher profit margins or higher sales count.
Profitable campaign: Here, you don't aim for a target, you only look to aim low for ACoS, and that in return will decide how much profit margin you should expect from your campaign.
The best suggestion would be to start with a low bit and increase gradually.
Keyword Management
You can optimize your bids by proper Amazon PPC management of accurate keywords. Refrain from wasting time and making changes in your bids again and again.
Collect all the required data, finalize your campaign, and then come up with a strategy and place a bid.
You can make changes to your bids but it will cost you time and buyers. Make rigid data about your product listing, relevant keywords, and phrases and go with it.
Suggested reading:Amazon Keyword Research: The Complete Guide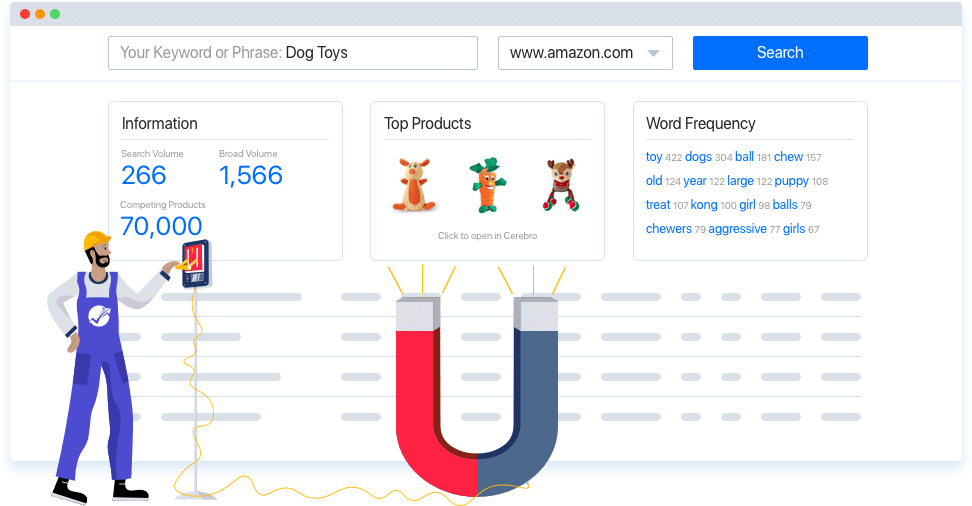 How to optimize your Amazon PPC campaign?
Amazon PPC campaigning has now become bigger than ever regardless of the fact that you work with product display ads or PPC ads.
With the increase in the size of amazon PPC optimization, the PPC competition is also becoming tougher.
Hence, to outrank your competitors when it comes to Amazon PPC, you need to make use of the right strategy.
Find out how you can optimize your Amazon PPC to rank the highest in any category you want:
Performance Metrics
If you want to improve the performance of your Amazon PPC, then what you need to start with is Performance Metrics that work to deliver maximum ROI.
Here are the most important performance metrics that you will need to understand amazon PPC optimization:
CTR
CTR, or Click Through Rate, helps you to understand your customer base when trying to reach them. It is the ratio between the clicks on an Ad and its impressions.
So, if you have already dealt with the formation of a store on Amazon then you need to start working on a targeted, and well-refined, Amazon PPC strategy, starting with CTR.
Conversion Rate
Do you want to follow an amazon PPC management strategy that also increases your conversion rate?
If yes, then this performance metric is for you. Conversion rate is the percentage of page visitors buying your product. While the number keeps fluctuating, a rough estimate of the conversion rate can give you a good insight on automated amazon PPC.
Overall Sales
Overall Sales in amazon PPC management cover both sales that are generated because of your Ads and organically.
An optimal ratio between Organic sales and Advertising sales for an optimum amazon PPC optimization is 6:4.
Relevance Metrics
After you have successfully tackled performance metrics, you need to deal with relevance metrics for a successful Amazon PPC strategy. Here are the most important relevance metrics that you must address:
Keywords optimize
Optimizing your keywords for Search Engine Optimization (SEO) will help in increasing the rank of your product and get the most out of your ad campaign budget as well.
Compile your keywords and incorporate them into the product's title, description, and features.
Product Titles
Your product's title is the first thing that a potential lead sees after it lands on your product. You can follow Amazon's instructions for a title, however, to increase PPC click-through rates you must go beyond the basic recommendations.
For starters, you can add what makes your product special and sets it apart.
Description
When you optimize your product description, you also indirectly prioritize organic search traffic. To have a successful Amazon PPC, your product must show up in as many organic search results as possible.
To achieve that, you need to stuff it with a few key phrases and add a call to action button.
Suggested reading:How to Optimize Your Amazon Product Listings?
The Most Profitable Product Categories on Amazon
Looking for categories that offer the highest profit margins and the most opportunities to increase your product offerings?
Then you need to tap into the most profitable product categories on Amazon:
The handmade category is one of the most profitable categories on Amazon because it includes sellers who create their products, so it leaves them a wide margin to earn as much profit as they want.
And with the increase in machine-made articles, the demand for handmade articles has increased.

Toys & Games
Almost every household in the world has a kid. So, that pretty much explains why Toys & Games is one of the most profitable categories on Amazon.
Therefore, if you want to earn a profit while doing the bare minimum, you can tap into Toys and Games.
From professional artists to curious youngsters, everyone likes to learn a new instrument.
And what better place to browse through hundreds and thousands of musical instruments than Amazon, making it a highly profitable category.

Arts, Crafts & Sewing
Almost everyone has an artist in them and with the onset of Covid-19, online marketplaces have seen a spike in sales of Arts, Crafts & Sewing.
Not only it is easy to acquire the material for arts and crafts, but it is also hugely profitable.
Health, Household & Baby Care is one of the top 10 categories on Amazon with 21% sellers listing their products in it.
You can select various subcategories from this category if you feel like it is oversaturated. But with so many people with different choices, this category offers one of the biggest profit windows.
Suggested reading:How To Sell On Amazon For Free Step By Step Guide

How LeelineSourcing Help You Import Profitable Products from China And Get a Better Ad Rank on Amazon
A third party source helps you out in ranking Ad on Amazon with steadfast workability. LeelineSourcing is one of these companies that you can count on importing profitable products from China and get better Ad rank on Amazon.
You not only get service perks but also receive top of the line professional assistance that will guarantee outclass performance on the go.
LeelineSourcing is the best sourcing agent that you can find to help you with a mistake-free Amazon PPC strategy.
LeelineSourcing will take care of everything from dealing with performance, and relevance metrics, to making sure that you target the most profitable selling categories on Amazon.
With affordable amazon PPC cost and a clever amazon PPC strategy, LeelineSourcing will take your Amazon business to the next level and before you know it, your business will be up and thriving on Amazon.
Get in touch with the organization to get to know the proceedings for an effective approach.
Suggested reading:Best Amazon FBA Sourcing Agent Service In China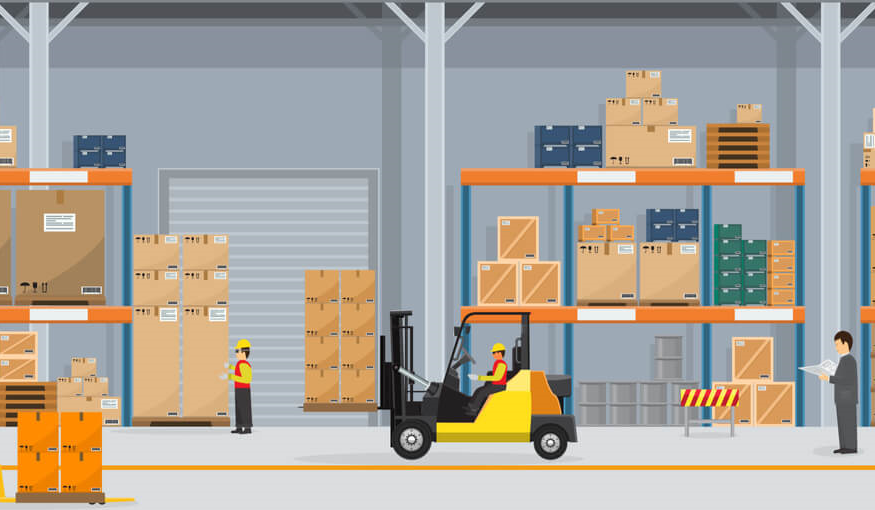 Final Thoughts about Amazon PPC
The key to being a successful seller on Amazon lies in your results. You need to keep track of your results you must keep a track of your Amazon PPC metrics.
If you are creating a new campaign for your Amazon business, you are going to find yourself yearning for some support to deal with amazon PPC optimization. And what better option than LeelineSourcing.
That is why choose the right kind of third-party sourcing company. Focus on the core metrics and you can have everything sorted for your Amazon PPC campaign that will allow you to get things done in no time.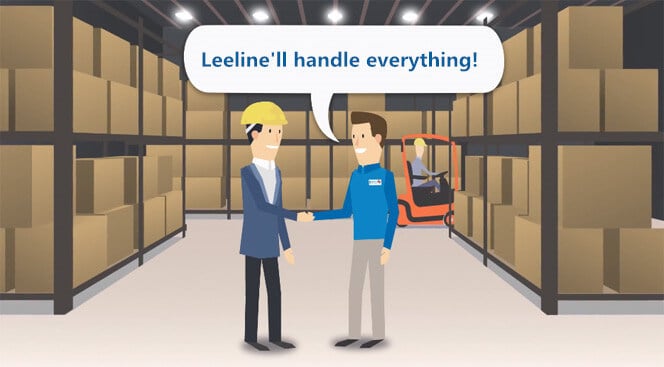 FAQs About Amazon PPC
Here are a few of the most burning questions, when it comes to Amazon PPC, to help you understand the concept better especially if you are a first-timer:
Who can use Amazon PPC ads?
Amazon Vendors (1P) can make use of Sponsored Brands, Product Display Ads, and Sponsored Products in their Amazon Advertising Console.
Amazon Sellers (3P), on the other hand, must have a professional selling plan to be able to use Sponsored Products. To use Sponsored Brands, Amazon expects sellers to have Brand Registry to be eligible.
Does Amazon PPC improve my organic rankings?
Yes. The way amazon PPC management works are that it increases your sales by helping your products to gain visibility.
As the viability of your product increases not only the revenue increases but your organic rank also goes up. Hence, the boost in sales generated by Amazon PPC ads will also positively affect your Organic rankings.
What Is ACOS?
ACOS, also known as the Advertising Cost of Sale, is a metric that is used to measure or rank the performance of an Amazon Sponsored Products campaign. In other words, it indicates the ratio of your ad spends to the targeted sales.
It helps you understand if your sponsored products are helping your business earn a considerable profit by driving valuable results.
How much does Amazon PPC cost?
Advertising on Amazon via PPC runs on a pay-per-click criterion. You only pay for the Ad once someone clicks on it. Amazon PPC costs vary depending on how much budget you allocate to your Ad.
The average amazon PPC cost falls around $0.77. However, you should keep in mind that this is just an average and you may encounter lower or higher PPC costs on Amazon.
How to Lower Amazon ACOS?
If you want to lower your Amazon ACOS, you need to focus on the right keywords because they will help you reach to relevant leads that will convert.
You also need to optimize your page content so that the lead they arrive on your page is greeted by the information that is relevant to the keywords section.
Optimize the titles because the title is the first thing that an audience looks at. And lastly, do not make the same mistake that businesses make by setting the wrong bid amount. With the right bid amount for your ads, you will be able to lower Amazon ACOS.
What to Do If Your CPC Is Too High?
If you CPC is too high, you can lower it by finding the right keywords that fit your product and its description, auditing your amazon PPC, and its strategy and performance, regularly and optimizing the listings with the appropriate list of keywords.
We are sorry that this post was not useful for you!
Let us improve this post!
Tell us how we can improve this post?