Are you looking to manage your inventory on Amazon?
If so, this article is for you. Here you will find seven possible ways to manage inventory Amazon.
As an experienced dealer, you need to put in every one of your merchandise well. You need to do it so that you do not run out. It is also essential to arrange the correct amount as ordering more can prove costly.
Amazon has completely changed the game of online retail advertising for Amazon sellers. Many businesses are yet to find an online web-based business website.
On the other hand, Amazon has excelled at it. It has achieved such mastery in such a limited period. Amazon has devoted its whole focus on Amazon inventory management services.
Amazon Inventory Management enables a seller to keep their items in stock. However, it includes more than basically holding items and listing products.
It is necessary to ace the whole cycle of order volume, cash flow, and forecasting. It helps sellers to remain on the head of the Amazon search list and increase sales.
It likewise finds your stock needs and predicts FBA sales and profit. Their services prevent costly stockouts. They all do it so that sellers can focus on other essential parts of their business.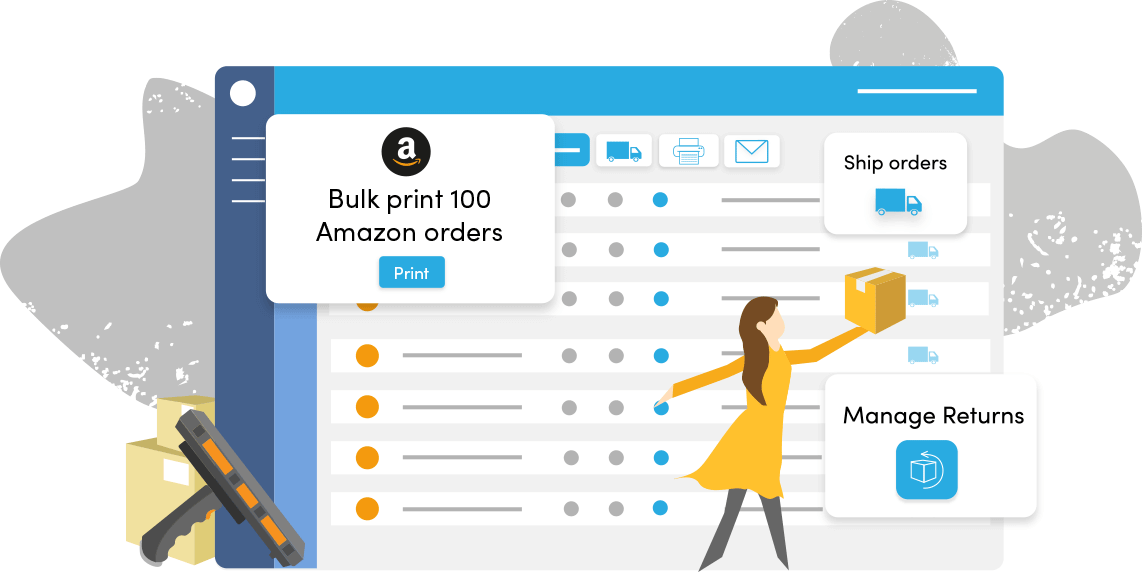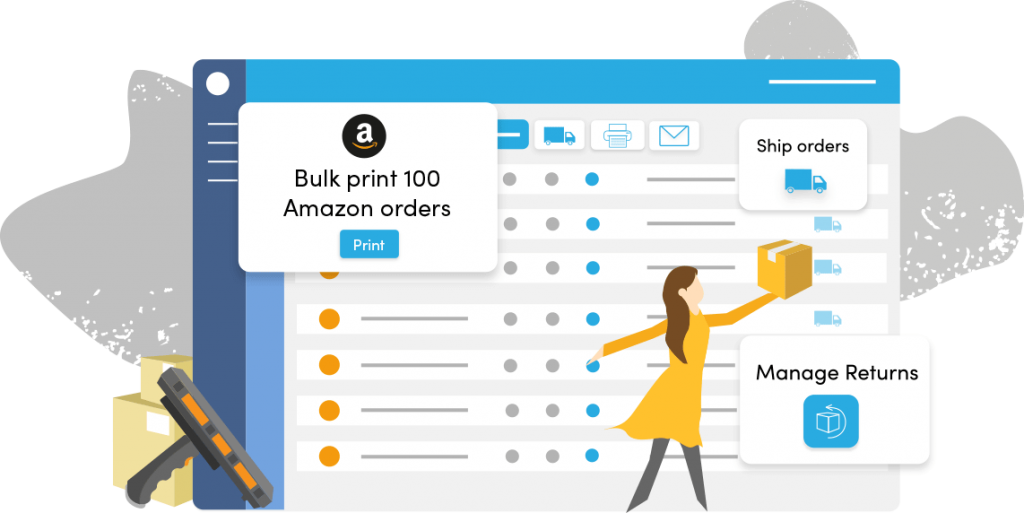 How Does Amazon Manage Inventory?
Numerous retailers, both physical and on the web, do not run their warehouses. While they may have their own private spaces, their significant items are put away in a warehouse space. They rent or lease these spaces.
For Amazon, this is not a worry. Amazon stores most of the stuff it sells on its foundation, and the stuff organizations sell on its platform.
At the end of the day, the organization deals with an immense measure of space. Before the end of 2018, Amazon claimed 288 million square feet of space, warehouse space included. Around 66% of this property is built in North America.
Selling items on Amazon leaves you with two decisions. These are FBA (Fulfillment by Amazon) or FBM (Fulfillment by Merchant).
The seller size, abilities, and strategy decide between the two. The objective of explicit items may also be drivers for choosing the channel.
FBA Inventory Management
Amazon's FBA fulfillment technique allows your items to go to Amazon fulfillment. Amazon staff will take over from that point. They will deal with everything related to the product.
It helps you put away your goods for any period, pick them for orders, and convey them to buyers.
This sort of straightforward, hands-off help can be pleasant, but it is not without its expenses. FBA is an extraordinary answer for organizations that need an extra hands-off method. They will discover that the management of high-volume items can prompt better edges.
Pros of Using FBA
Being prime-eligible opens you up to more buyers and orders. It is because customers love the one-day or two-day delivery guarantee.
It turns out to be a lot simpler to vie for the Buy Box.
You do not need to stress over how to store your goods.
Customer care and returns are likewise dealt with by Amazon. In that way, you can dedicate that time to something different when beginning to sell on the web.
You are naturally qualified to utilize FBA in Canada, the United States, Europe, and Japan. The service can be applied to transport globally, as well. You can even use FBA on non-Amazon orders.
Amazon is the biggest transporter on the planet. So, the cost to dispatch items can be decreased.
Cons of Using FBA
Fulfillment Fees
Since Amazon controls the chain, there are charges for dealing with your item. That can be a significant expense for small vendors.
Long Term Storage Cost
Amazon will include extra delivery charges for items that sit in the warehouse for longer than a half year time. The amount charged depends upon the square feet of the area used on the rack. However, small items with quicker inventory turnover rates are not in danger.
Private Labeling
Amazon's distinct names should be applied to the item by the merchant or by Amazon marking administration.
No Control
You do not have any control over how it is picked, packed, and delivered.
Suggested reading:Amazon FBA Shipping: The Complete Guide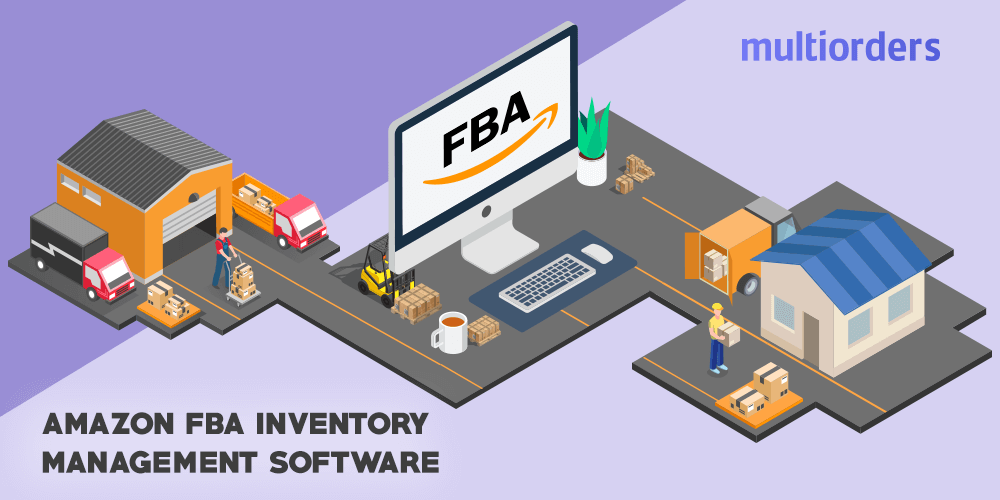 FBM Inventory Management
With Amazon FBM, you are liable for the total fulfillment measure. That can be gainful or extremely grave, contingent upon what you sell and your character as a dealer.
FBM is more qualified for niche brands with specific product contributions. It is also suited for built-up dealers with a current chain.
FBM is unusual for larger than average items, sluggishness, or item testing, where large profits are not necessary.
Pros of Using FBM
You oversee inventory stockpiling and the fulfillment cycle of your goods. It implies that you can bring down your expenses in case you can find deals.
You will additionally pay lower charges to Amazon since you are accountable for your items.
It is advisable to sell on a larger number of channels or places than just Amazon. Since being accountable for fulfillment makes it a lot simpler to pile up goods and track inventory.
How you pack the products is up to you, so you can get truly innovative with this and can concrete your image.
Cons of Using FBM
Since you have a restricted association with Amazon, your items will not be Prime-qualified. It will additionally be a lot harder to go after a Buy Box.
Be cautious about how you present delivery costs. The best technique is to work it into the item cost and promote free delivery, yet that is not generally possible.
If not, present your buyer with a few delivery choices and expenses. You can risk buyers being turned off by longer delivery times.
You can reduce the risk if you focus on tending to that with whatever fulfillment strategy you pick.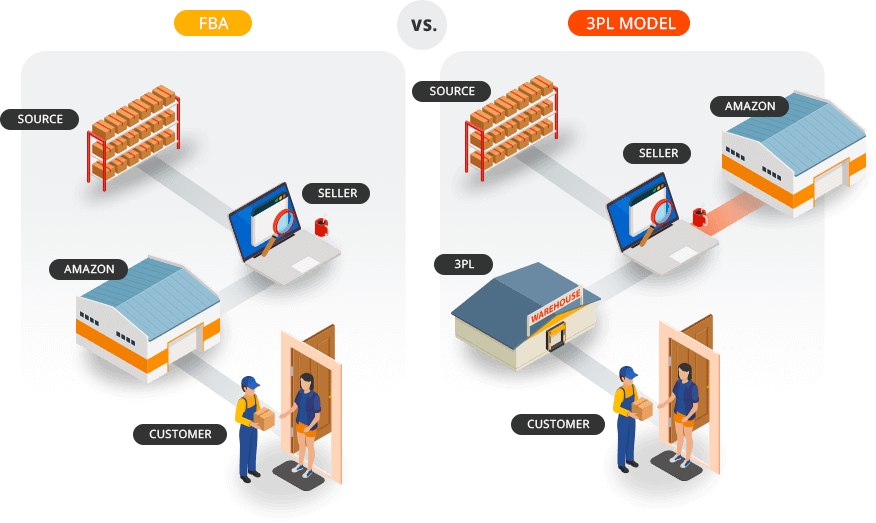 Why is Inventory Management Important for Amazon Sellers?
Inventory Management has a tremendous amount of capacity to support any seller. It assists those who are just beginning up as those on their 1,000th item.
It supports almost all of its users in an ideal manner. The following are the benefits of using that service:
Know Your Stock Status
Are you understocked, overloaded, unavailable, or on the spot? In light of your lead times and deals, the Inventory Manager refreshes you on your stock status for every individual item.
Prevent Stockouts
Running out of stock can decrease your Amazon FBA item status. You can lose your position on the Amazon searched keywords.
This can risk vanishing the items that your clients have in their carts. Inventory Management predicts the ideal time for you to reorder, keeping your things right where they need to be.
Reduce Inventory Costs
The expense of inventory is the carrying cost of the products over a specific time. It is determined to decide the amount of benefit a business stands to pick up.
It additionally causes you to determine the amount of inventory you need to fulfill the order.
The types of inventory costs are:
Purchasing costs
Taxes
Labor costs
Obsolescence
Insurance
Security
Transportation and handling
Using inventory management reduces costs in the following ways:
Organized warehouse to store your goods
Gets rid of obsolete stock
Reducing Lead Time
Tracks inventory KPI
Accurate forecasting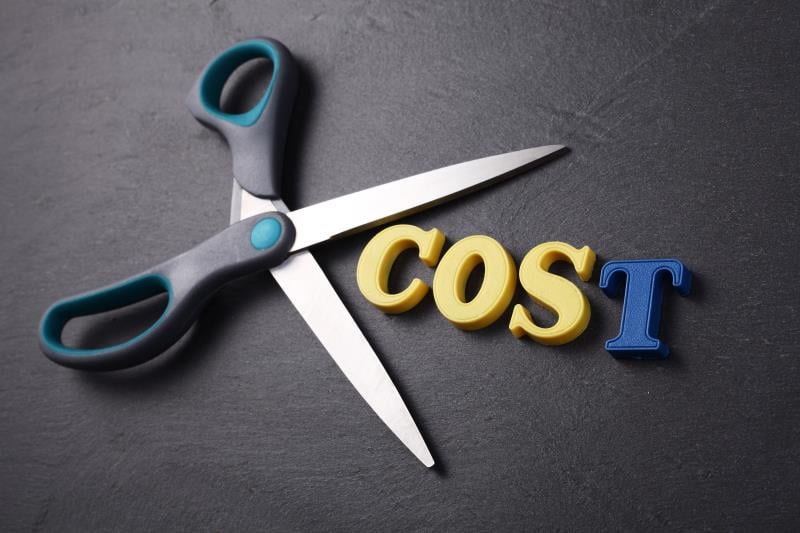 Reduce Inventory Losses
Inventory losses allude to the losses, robbery, miscalculating, or harm of products in the warehouse. Inventory losses can likewise be the effect of erroneous active inventory.
A set of reasons, from robbery and breakage to return guarantee, will destroy its inventory. Inventory loss, which is called shrinkage, is a proportion of how much index does not make it to the clients. It is difficult to remove shrinkage.
So, directors should check shrinkage with an end goal to oversee it. Sending the wrong thing to a client can have a falling impact that prompts shrinkage. Using Amazon Inventory Management reduces losses to a great extent.
Forecast Sales and Profits
You need to anticipate how much inventory you will need when you put in an order. That is called inventory forecasting.
Forecasting puts together your reorder amounts about your business patterns. The Amazon Selling Coach is an incredible service for forecasting your reorder needs.
You have to apply your instinct and experience when setting orders dependent on forecasted numbers.
Occasional interest, holidays, and patterns can influence your product needs up or down. You ought to think about the entirety of this, alongside lead times, in your cycle.
7 Tips to Improve Amazon Inventory Management
The following seven tips will help you improve your Amazon inventory management:
1. Use Amazon Inventory Management Tools
You can improve your inventory management through the use of several tools. They have been given such to assist you in your business models. The following five tools are best suited to help you out:
Sellbrite
Sellbrite is a simple to-utilize service that causes you to build, oversee, and start your FBA business.
It helps you develop your business over different online deals channels. It includes Amazon, eBay, Walmart, Jet, Etsy, Sears, Rakuten, and Newegg. This is all from an intuitive interface that you will like utilizing.
Sellbrite gives you a more intelligent approach to make and oversee listings. It also controls your product inventory. Sellbrite also places orders over all of your online sales channels.
Orderhive is simply an incredible inventory management tool. It assists you with following orders, controls inventory, makes deliveries, raises buys, and more. It has an automated workflow for better control over your purchases.
Orderhive assists venders to smooth out their order work process. It has a free trial and demos accessible. The free trial includes all the features. It is ranked 5 stars at major review sites by its users.
Sellics
There are two adaptations of Sellics, one for Seller Central and one for Vendor Central. Each one applies to various merchants' needs.
You can discover incorporate some common things between them. It includes a PPC manager, ranking optimization, competitor monitoring, and data analytics. Every one begins off with a 14-day free usage period.
Veeqo
Veeqo is an across the board internet business stage that causes you to deal with your whole backend. Use Veeqo channels to oversee orders, boat to clients, and sync inventory.
You can sort out, pick, and pack your items. You can also manage items and increase significant insight to help your business develop.
Expandly empowers you to deal with your Amazon inventory, postings, orders, labels, and detailing. It does so for all your sales channels only from one single dashboard.
You can view your continuous inventory across online commercial centers. It rapidly updates stock levels and effectively coordinates Amazon with Xero.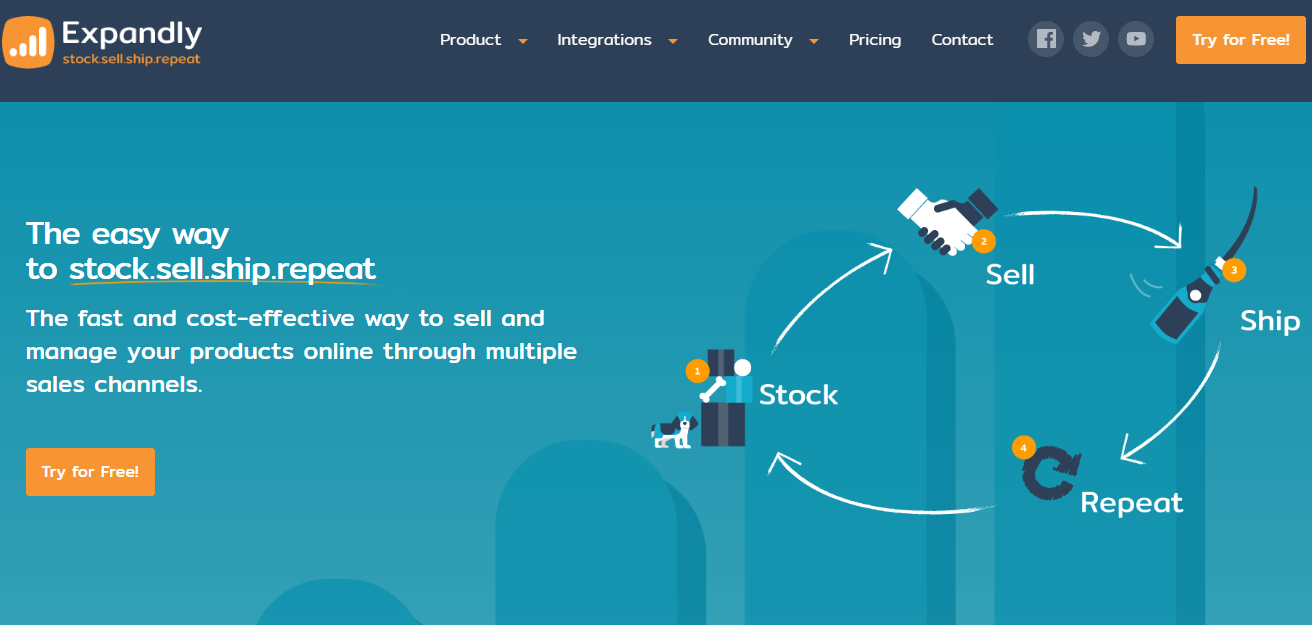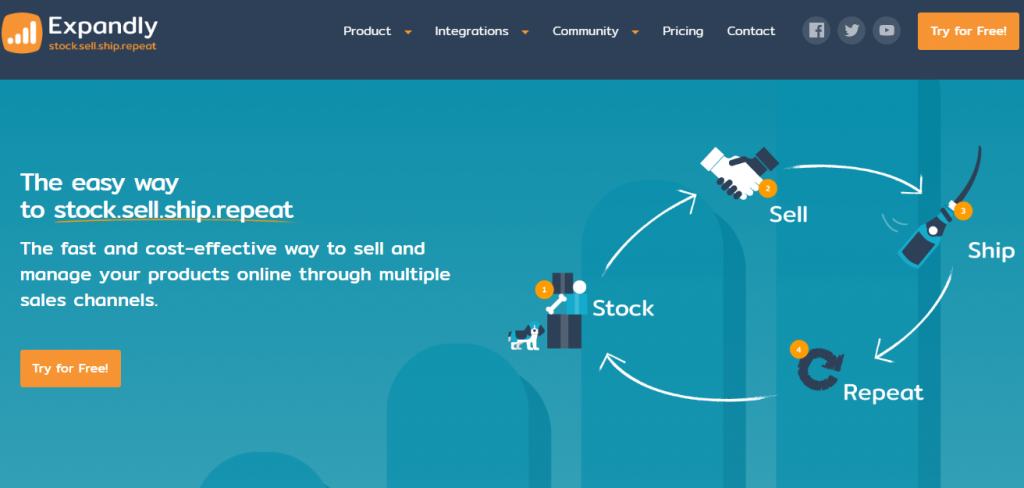 2. Understand your Inventory Turnover Rate-Payability
Payability is the most straightforward approach to changing your Amazon deals into day by day pay.
It is anything but an advanced help that tracks your Amazon deals and stores your daily incomes. Payability transforms your payouts into day by day.
Hence, you have command over your income. It stores into your bank account or onto a prepaid MasterCard.
The staying 20% is held in a hold to cover returns. That 20% is delivered to you on Amazon's customary 14-day installment plan.
The main expense related to Payability is a 2% level charge on your gross deals. Many clients pick to take their payouts on Payability prepaid MasterCard on the grounds.
It offers 2% money back on buys, countering the Payability expense. Payability has no startup charges or dropping expenses. The two main prerequisites are:
You will be selling on Amazon for more than 90 days.
You average $2,000 in deals every month on Amazon.
The upside of utilizing Payability is that you approach your money as you gain it. It is much the same as a normal web-based business vendor.
By doing so, you can buy and turn your inventory quicker to get more cash-flow on Amazon. More than 1500 sellers use Payability to help scale their Amazon organizations.
Credit Cards
A credit card is another simple way to fund your Amazon inventory buys in the middle of your deal payouts. However, be careful!
Credit card charges have an annoying habit of piling up rapidly. If you are not cautious, the interest cost of having your balance for only a couple of months can whittle down your Amazon sales margin.
So, if you go for the credit card course for your business, keep a close eye on your parity.
Another issue with credit cards is that you can hit your limits at precisely the wrong time. Credit card limits can ruin your capacity to reorder stock varying quickly.
You either need to broaden your goals, which card organizations will not generally do. Another way is to pay down your credit card to account for the new charge.
Vendors who depend on credit cards to oversee Amazon inventory face two issues. But matching credit cards with Payability can make it work since you can square away balances quicker.
If you are cautious, you can make credit cards work for your potential benefit. A few organizations even figure out how to finance their startup inventories only on credit cards.
The stunt is moving the credit between two credit cards that offer 0% interest on fund transfers for more extended periods.
This must be all around overseen. If not, you can wind up owing enormous adjustments and piling up interest.
Loans or Lines of Credit
The third way that Amazon sellers fund inventory buys is through business loans or lines of credit.
Loans and lines of credit offer lower financing costs than credit cards, yet they can be hard to get, particularly for a startup.
You will have to give tax reports, salary details, and monetary records. Along with that, the lone comes after you have been selling for quite a while.
Another disadvantage is that loans and lines of credit are anything but hard to spend today, but it can be hard to repay tomorrow.
They are truly best for a setup business with a record of profits. Amazon Lending is another alternative that enables Amazon sellers to support their inventory.
In any case, you do need to be a setup Amazon seller since the credit sums depend on your running Amazon sales volume. Also, you are confined to buying Amazon inventory as it were.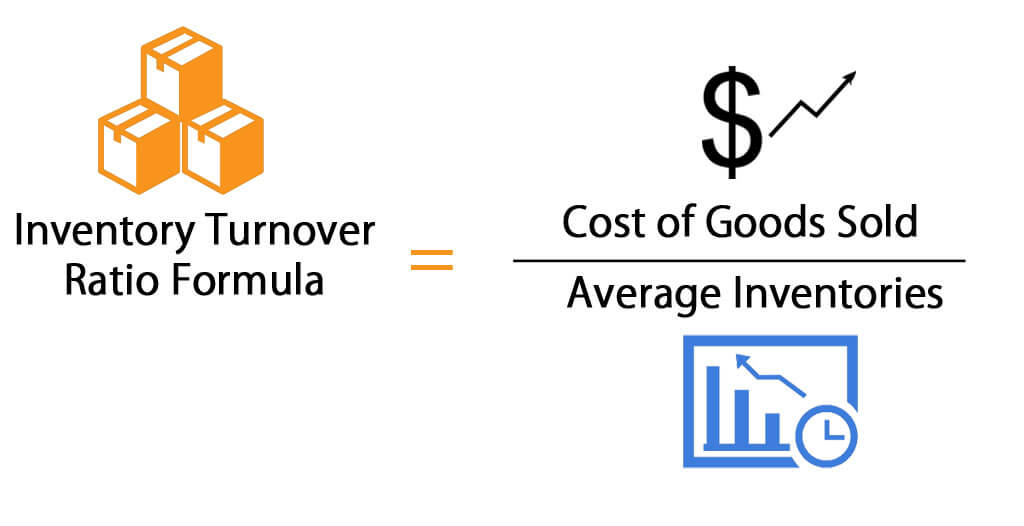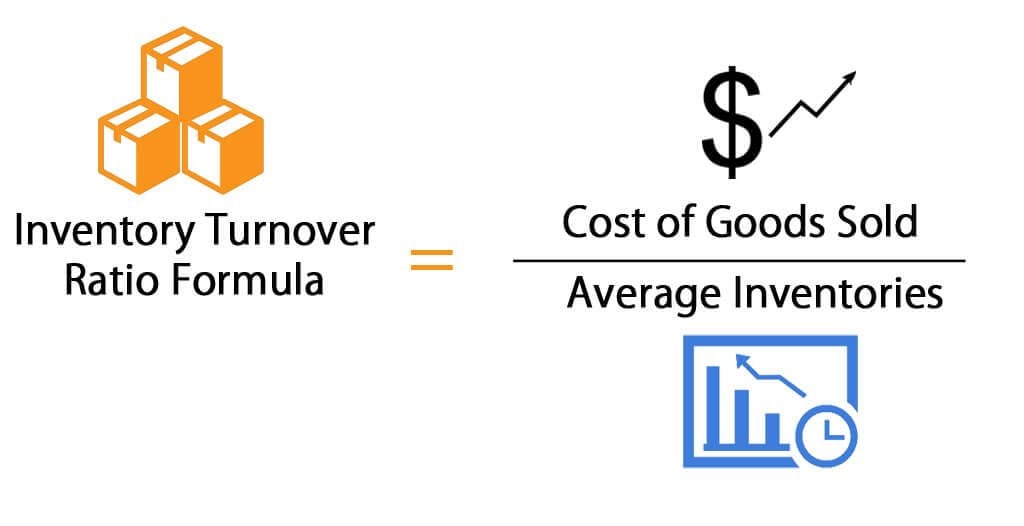 3. Understand your Supply Chain Lead Times
Vendors have various methods of sourcing items to sell on Amazon. So how you restock your Amazon inventory and what amount of time it requires to show up relies upon your specific sales model.
If you are just beginning, here is a glance at five normal Amazon plans of action and ordinary inventory order lead times for each:
Overseas manufacturers: 4 – 8 weeks
Wholesale suppliers: 1 – 6 weeks
Retail clearance sales: 5 – 8 Days for FBA receipt
Multichannel Ecommerce Seller: 1 – 6 weeks
Private Label Importer: 4 – 8 weeks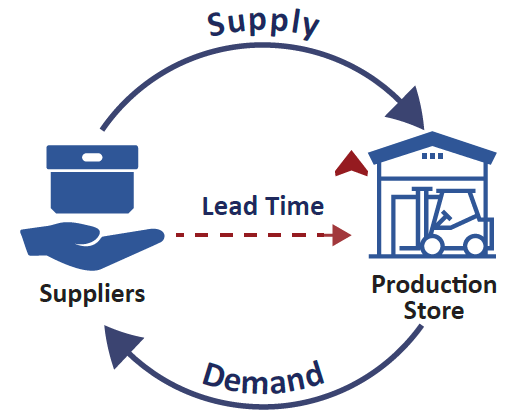 4. Plan for Seasonal Sales Fluctuations
Business inventory management suggests you ought to have enough inventories in stock to take care of orders.
Here's what these terms mean, and how Amazon can assist you with settling on cleverer inventory order choices:
Inventory Order Lead Time
Lead time is the time it takes for inventory to show up once it is regulated. The thought is essential.
When requesting new stock, you permit enough of an ideal opportunity for it to show up before you run out of your existing merchandise. Understanding seller lead times to assist the buyers in overseeing two inventory difficulties:
Not Over-Ordering
Ordering unnecessary stock ties up money in more inventory than you need. Realizing lead times encourages you to judge how often you have to arrange stock to cover orders over a set timeframe. It gives you an idea about the amount you have to provide each time.
Ordering Too Late
If you do not permit enough lead time when reordering, you risk hitting 0 inventories on Amazon before new stock shows up.
To maintain a strategic distance from these problems, you ought to follow your present inventory levels and deal volume. You must also parity this against your lead times for new inventory shipments.
Inventory Forecasting
You also need to forecast the amount of inventory you need to place an order. Forecasting tells you about the amount you need to reorder.
Amazon determines the amount of your current sales trend. You should not always follow the trend but look deep into the other aspects.
You should have a piece of knowledge about the peak sales time and season of your items before placing an order.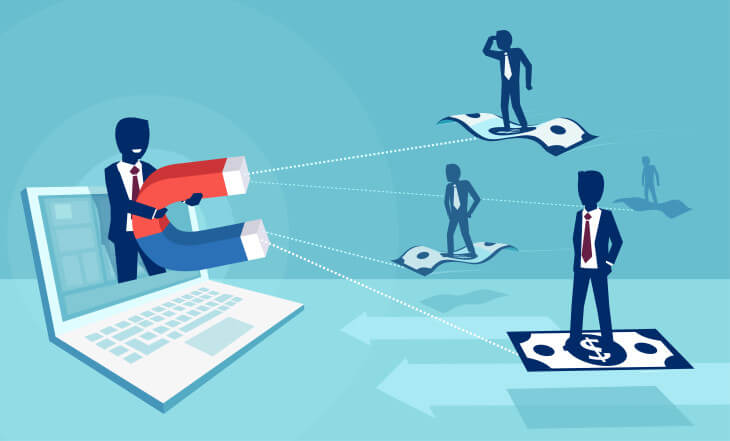 5. Consider Dropshipping as an Alternative to Stocking Inventory
Dropshipping is an alternative to stocking your inventory. It is a plan of action for you to begin an online business. It also offers items to your buyers without loading the things by yourself.
6. Be Strategic with Promotions and Sales
Having the right strategy for your business can do wonders. It is an essential step to improve your inventory management.
It helps you capture your customers' attention. The following steps will help you to be strategic with your sales promotion:
Target the right audience for your business growth
Set measurable goals for yourself
Limit your availability
Promote widely, but wisely
Offer real value
Review your results
Suggested reading:How to increase sales on amazon?10 Tips to Increase Your Amazon Sales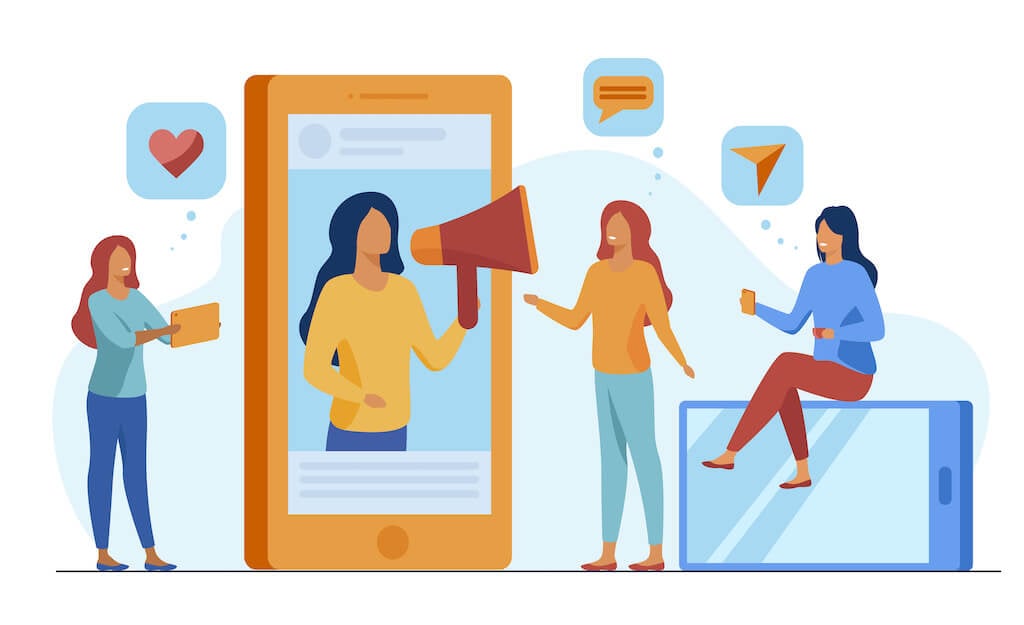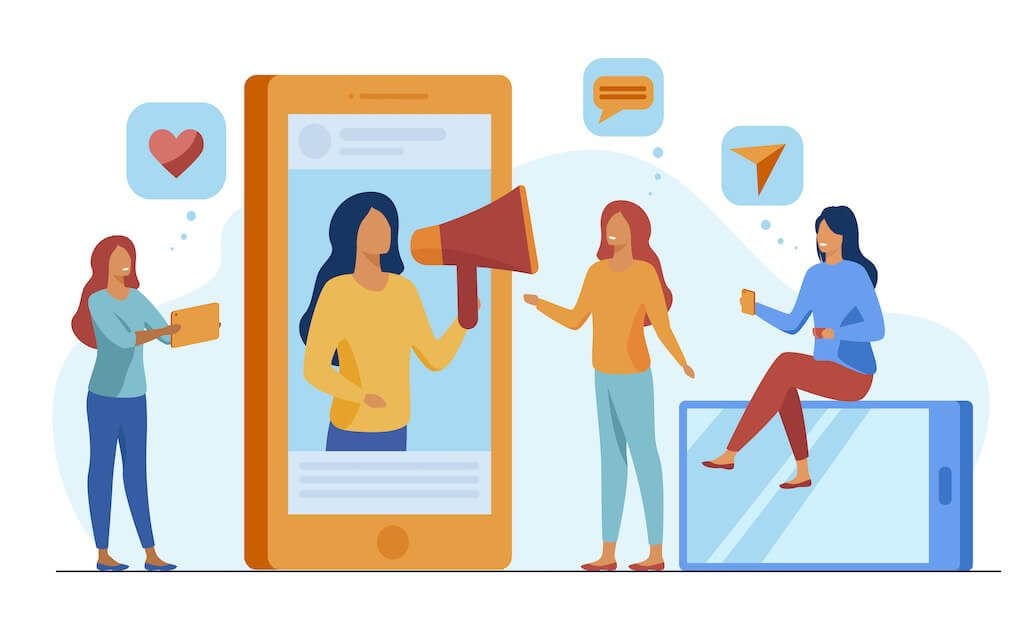 7. Slow Down Demand for Your Inventory When Needed
A decent sales technique is not to get the most extreme clients yet not to lose a solitary one. That leads to the consumption of most of your inventory.
In such a situation, every one of your items can not keep up with the order cycle. This may prompt negative audits because of delivery delays or unavailability situations.
You may complete your stock sooner than arranged, but this will indicate a falling impact on your future deals.
Choose your Dropshipping Suppliers Wisely
Choosing your drop shipper is the central part of using this service. You can choose among the following reliable sources for your business.
LeelineSourcing is a China sourcing agent that will assist you in the whole order process. They find the best products at competitive prices.
It is the most reliable dropshipping source available. They keep your products in their inventory for a one-month free period.
Dropshipping with Alibaba is a decent choice as the majority of the items you will get at a discount cost. To begin the process with Alibaba, you will need the following:
A PC and web connection
Introductory capital for buying domains, facilitating, and some different costs
Building the e-business stage with required modules
Choosing the items to sell
These are only the essential prerequisites. We propose you proceed to explore a few themes like Aliexpress for a great understanding.
DHGate
DHGate is 100% genuine, and you are protected to begin your dropshipping business with it today.
It assists with associating buyers and vendors of various sorts of items together. It functions in the same way as eBay. DHGate is a wise option for beginners.
Global Source
Globalsources.com is a wholesale site based in China that is working on a large scale. They have a profound collection of items and sellers but have no MOQs.
This site is better suited for those who want to buy wholesale and have their own private label.
It is dedicated to serving the global trade field and provides high-quality Chinese products. It has a reliable drop-ship service for global businesses.
The site is a world-leading B2B portal that reduces the gap between global buyers and Chinese suppliers. It is China's first B2B platform that conducts a full review of paid-up suppliers.
Suggested reading:Made in China vs Alibaba: Which one is better?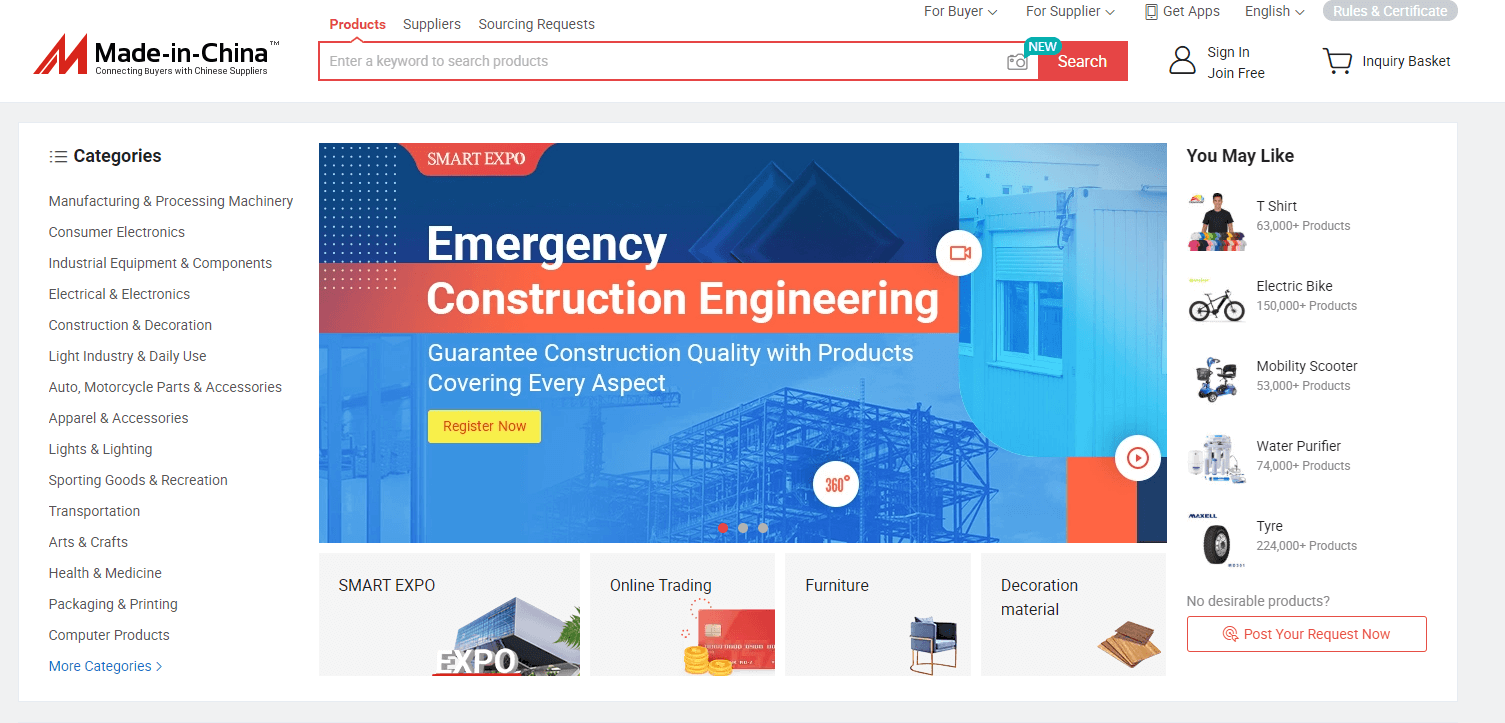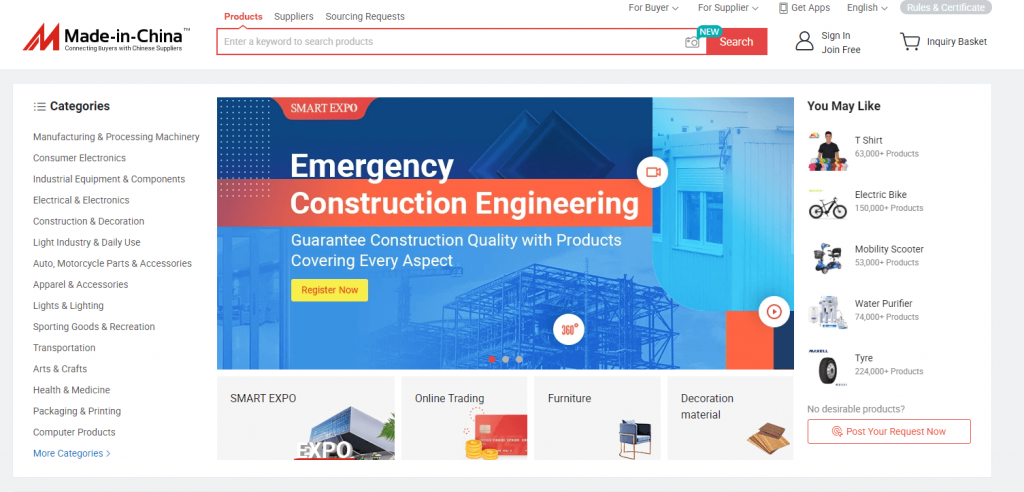 How LeelineSourcing Helps you Find Best Amazon suppliers and Reduce Your Inventory Losses
LeelineSourcing is a sourcing agent that serves to help you save costs to sell on Amazon. They provide various services to their clients so they can enjoy a profound profit from their business. Their skilled team offers its services in the following ways to reduce inventory losses:
Provides Best Amazon Prep Service
Amazon offers its prep administrations to deal with your items at related expenses. LeelineSourcing can take care of that business for you.
You can utilize their support to appropriately pack and set up your items for fulfillment. An all-around prepared stock stays safe and arrives at the warehouse early. They give you the best prep administrations for Amazon.
Provide 1 Month Free Warehouse Storage
While selling on Amazon, you have to have an inventory to store your items. Amazon gives its warehouse to its clients, and they charge them for this. Other than that, you can have your inventory to take your items to.
LeelineSourcing reduces your endeavors by giving you space to store your things. They present their extra room liberated from cost for one month for its clients.
It is a favorable position to engage with them since keeping goods is one of the fundamental issues for the sellers.
Amazon offers its prep administrations to deal with and bundle your items at related expenses. LeelineSourcing can take care of that business for you.
An all-around packaged stock stays safe and arrives at the warehouse early. They give you the best prep administrations for Amazon.
Import Products from China and Get the Best Product Price
LeelineSourcing finds you the best items from China. LeelineSourcing tries to locate the ideal quality items at the best cost.
Private Label Solutions
LeelineSourcing empowers your business to have its labeled products. They ensure before they transport your merchandise. That can save a lot of Amazon costs as they charge separately for that service.
Suggested reading:Selling Amazon Private Label Products On Amazon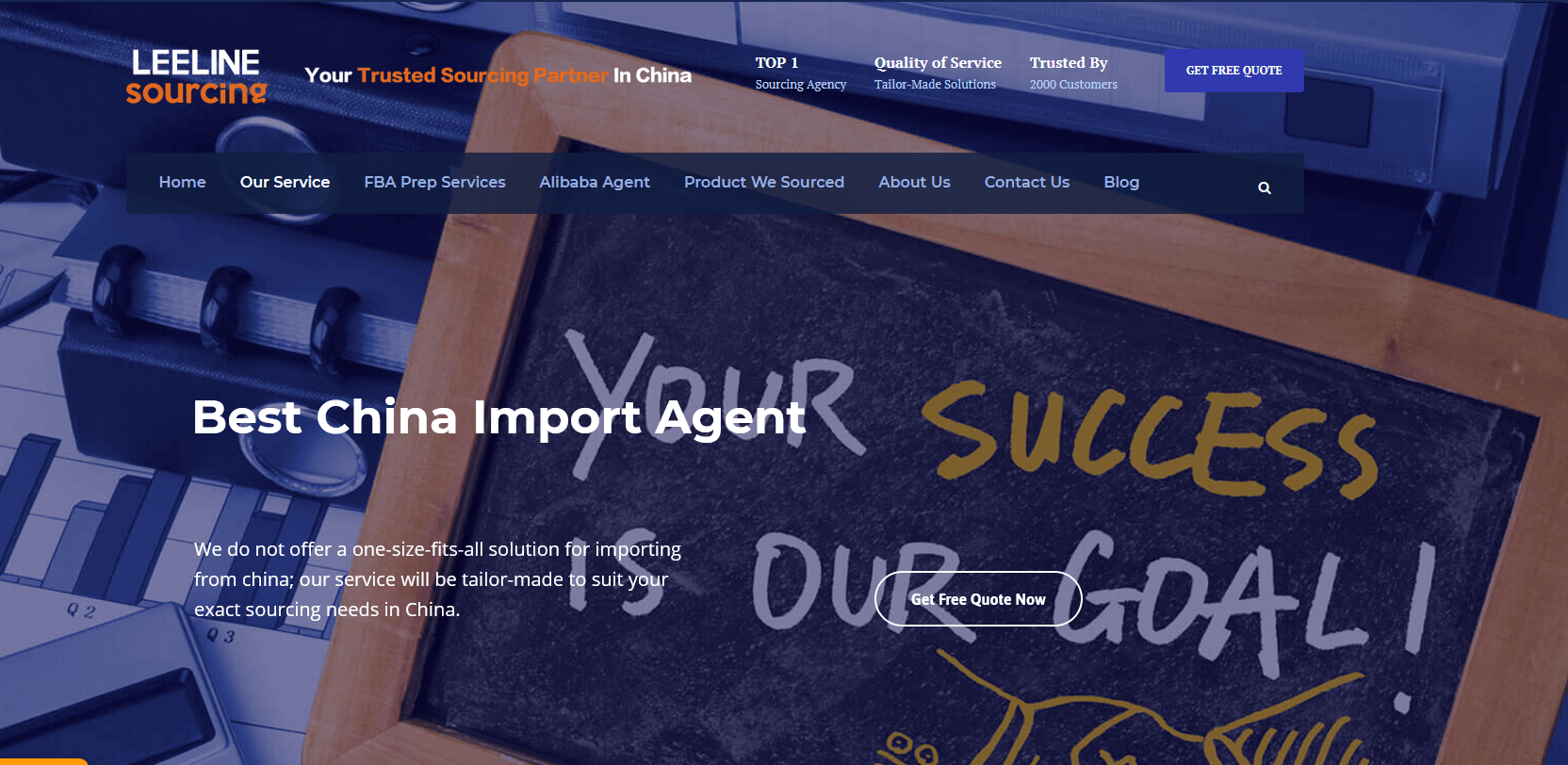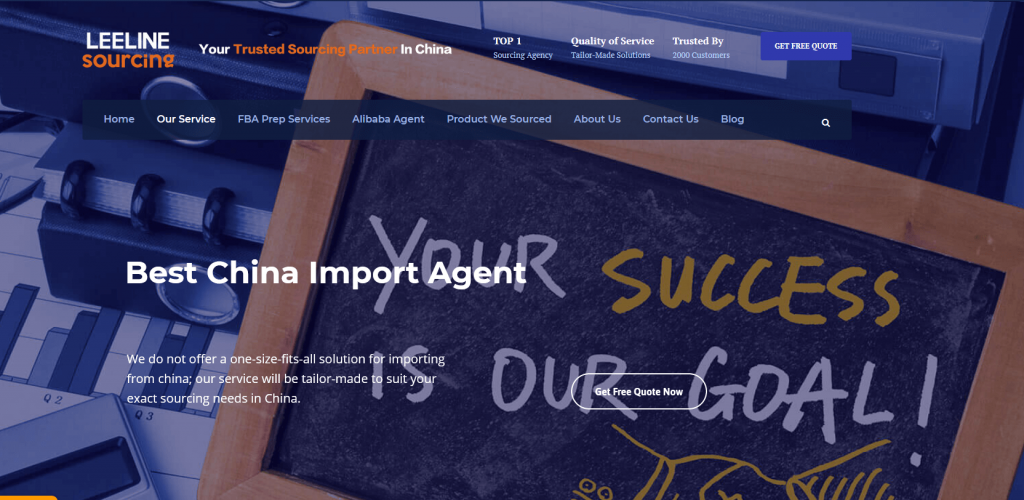 Final Thoughts About Manage Inventory Amazon
Inventory Manager is an incredible tool that can save you a lot of money, stay in stock, and earn more benefits. Dealing with your Amazon inventory relies upon numerous variables.
How you sell on Amazon, how you meet orders, and how you deal with your Amazon earnings all play into your inventory management choices. Whatever your business model is, you must comprehend the issues you face.
Controlling assets, utilizing Amazon free inventory management are principal parts of their program.
Amazon has assembled its online presence just based on giving clients loyalty and ideal delivery. Without legitimate Amazon Inventory management, this would not have been possible.
FAQs for Manage Inventory Amazon
The following are the frequently asked questions and their answers:
1.What is Amazon's supply chain strategy?
Amazon's supply chain strategy is to embrace technology. The company utilizes countless automation and robotic solutions to pick, pack, and store inventory.
2.Where does Amazon get its inventory?
Numerous retailers, both physical and on the web, do not run their warehouses. Amazon provides them with a warehouse facility.
Amazon has its warehouses in 14 countries. It includes the USA, Australia, UK, Canada, etc.
3.How do I ship my inventory to Amazon?
On the Amazon Manage Inventory page, select all the products that you want to send. On the Send Inventory page, select one of the following:
Lastly, click Continue to the shipping plan.
4.How does Amazon distribute their products?
Amazon distributes its products using its fulfillment centers. Amazon warehouses store not only products but also distribute them.
Their fulfillment service is associated with the task to pick, pack, and ship orders quickly and efficiently.
5.Should Amazon stock every product it sells?
No, it should stock only those products which are in great demand. Even though Amazon is the essential seller on its site, many items are provided by the outside dealers. It would be unreasonable for them to stock everything that it sells.
We are sorry that this post was not useful for you!
Let us improve this post!
Tell us how we can improve this post?