If you want to import eyewear from China and you don't know how to do it, then there is no need to worry. This article will serve as an ultimate guide for you.
In the present time, there are a lot of people that use eyewear regularly. Some people use it to correct their vision, and some use it to improve their looks.
China imported eyewear has no match. There are plenty of manufacturers in China that produce different types of eyewear products at a very affordable cost.
One thing that you should keep in mind is that you must have a complete understanding of importing eyewear from China. You might need help from someone.
That's why we are here. We are the top sourcing agent in China. Keep reading to choose best suppliers!
How To Grow Your Eyewear Business By Importing Eyewear From China?
What is Eyewear Business?
At the present time, eyewear is a basic need for almost everyone. People need them either to correct their vision or to improve their looks. Considering the demand for eyewear, you can start a business and start selling different eyewear products. You can buy eyewear products from a wholesale supplier either in your country or from another country and then sell those products with some profit margin. People usually import eyewear products from China because China has a big market, and there are plenty of eyewear manufacturers and suppliers. You can import eyewear from China at considerably cheap rates and sell them in your country with good profit margins.
What are the benefits of Importing Eyewear From China?
There are many benefits of importing eyewear from China. Some of the benefits are mentioned below: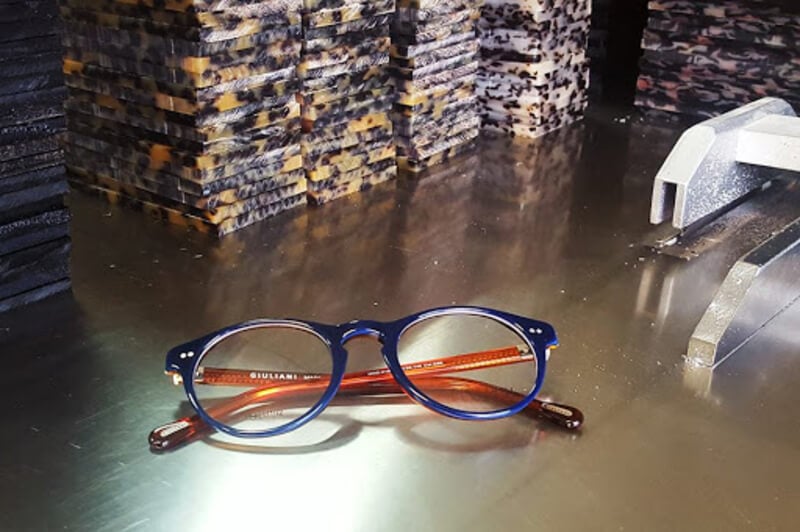 Chinese Eyewear has a low cost. You can buy eyewear at a low price from Chinese wholesale suppliers and sell it in your country with good profit margins.
Although Chinese eyewear has a low cost, the quality of their products is excellent. Their products compete in the international market.
When it comes to custom made products, then no one can beat Chinese manufacturers.
If you are the first one to import eyewear from China in your region, then you can become the industry leader. Now think for once that how amazing is that.
Who Uses Eyewear?
There are a lot of people who use eyewear. From kids to adults, there is a need for everyone. Different type of eyewear is used by other people. Most people use them for their vision correction, and the eyewear used for that purpose is known as prescription eyewear. There are many people that use non-prescription eyewear like sunglasses. They use it either for fashion and looks or to protect their eyes from dust and UV rays. I personally own a pair of glasses for fashion & safety purposes. At the present time, you will hardly find someone from the young generation who does not own a pair of sunglasses. So the demand for eyewear is very high right now.
How To Choose The Best Eyewear Manufacturer?
There are many online directories like Alibaba.com or globalsources.com on which all manufacturers list their services. But the question here is how to decide which manufacturer is the best. There are some things that you should look for in each manufacturer like:
Product Scope
On-site Verification
ROHS certified
ISO 9001 certified
BSCI and Sedex certified
MFi license
By identifying these factors in each manufacturer, you can easily reach out to the best eyewear manufacturers in China. If I'm dealing with high-end eyewear then I emphasize on inspection & quality checks more. 
How To Negotiate With China Eyewear Manufacturers?
To negotiate with China eyewear manufacturers, just go to websites like Alibaba and search for your product. You will find a lot of suppliers for that product. Just open their profile and click on the contact supplier button that you will find on their profile. It will open a chat with that supplier. Negotiate clearly about the product description, its price, packaging, discounts, and other customizations.
Many sellers usually prefer to have large orders. This is the reason they offer discounts on huge quantities. One way to convince them to give you reasonable rates is to tell them about your future projects. If your communication is good enough, you will get excellent rates for your products, even if you are purchasing in small quantities. Yet If I'm not able to get a price discount then I request any extra services. Most of the cases they offer me either elegant packaging or extra accessories in the package.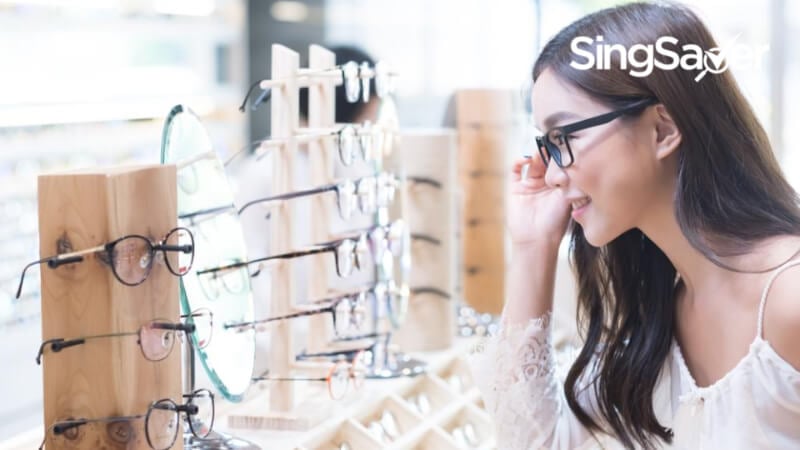 Make competitive bids so that they can know you are an ideal client. Always pay on time, and never delay their payments.
How To Ship Eyewear From China?
Once your deal is done and your products are manufactured. The shipping phase starts. If you have different orders in an adequate quantity, then you can merge them into one. It will save you a lot of costs. If your products are sensitive or fragile, then you can ask your supplier to pack them properly with extra safety and protection. My supplier always adds them with cushioning materials & extra packaging. Eyewear is usually very sensitive, so you need your shipments to be handled with care. Use HS codes to find loads, as they are an effective way used worldwide.
How To Sell Eyewear Online To Earn Money?
One of the easier ways to sell eyewear online and to earn money is by opening your online eyewear store. You can create a website and list all your eyewear products on the website. Then with some marketing efforts, you will start getting customers in your store.
If you don't have a budget for marketing or creating a website, then you can use some free methods like you can create a page on Facebook with your brand's name, and you can list your products on your page. You can promote your products in different eyewear related products on Facebook. You can also use other platforms like Pinterest and Instagram for this purpose too. From my experience, Instagram has a better audience for fashion-related products. I collaborated with many local influencers to sell my eyewear collection at cheap rates. 
There is also an option for paid advertisements on both Facebook and Google. You can run paid ads and choose a targeted audience. It is one of the easiest, quickest, and cheapest ways to get customers in starting. This method is advantageous, and if you do things right, then you can make some good profit by selling eyewear products in your country. Selling eyewear online is a very profitable business, and now is the right time to start this business because the demand is very high.
People Also Ask For Eyewear
How Do I Import Eyewear From China?
If you want to import eyewear from China, the first thing that you should be aware of is your import rights. Different countries have their own import rules and regulations. You need to study them very well. You need to make sure if the eyewear products are legal to import in your region. After that, you need to classify your product, contact the supplier, and identify the cost for your shipments.
What Is The Cheapest Way To Import Eyewear From China?
Sea freight is one of the easiest and cheapest ways to import eyewear from China. But it is only suitable when your shipments are enormous, and you got plenty of time to receive them. If your shipments are very small or you need them on an urgent basis, then there are other methods that are a bit costly, but you will get your products quickly.
Is It Safe To Import Eyewear From China?
If importing eyewear from China is legal in your country and your government allows it, then it is completely safe to import eyewear from China. You can take help from sourcing companies like Leeline. We will do all the tough jobs on your behalf. From checking the quality of your products to shipping them to your desired address, we will accompany you in all the procedures.
Do I Need A License To Import Eyewear From China?
Well, it depends upon your country's import rules and regulations. Different products have different import controls in different countries. It is possible that you might need a license to import eyewear products from China to the USA, but people living in the UK don't need any license to import eyewear from China.
What Is The Custom Fee For Importing Eyewear From China?
The custom fee varies for different countries. In some countries, you may not need to pay any customs fee for your shipments, or you need to pay a minor custom fee. But, their many countries in which you will need to pay a good amount in terms of a customs fee to receive your shipments. If you fail to clear the customs of them, your products will be held by the customs department of your country and then will not allow you to take your products until you clear the custom fee.
Is Importing Eyewear From China Profitable?
Yes, importing eyewear from China is a very profitable business. China is the manufacturing giant in the eyewear industry. Almost all provinces of China have plenty of eyewear manufacturers. The labor in china is very cheap, that's why the products that they produce are considerably cheaper as compared to other countries. You can buy products from Chinese manufacturers at cheap rates and then sell them in your country with huge profit margins. If you search on the internet, then you will find many people that started their business by importing products from china, and now they are Millionaires.
Final Words
There is no doubt that importing eyewear from China is very profitable. The best thing about importing eyewear products from China is that the prices are very low in China. You can get excellent quality products at very cheap rates and then sell them in your country with good profit margins. For example, if a product costs you $10 when you import it from China, you can easily sell it for $50 in your country with a $40 profit.
There are plenty of options for starting a business. You can also start a dropshipping business where you can get your order fulfilled directly from China with the help of companies like Leeline. If you have an investment in your hands and you want to do something productive, then this is the most appropriate and most profitable business that you can do.
We are sorry that this post was not useful for you!
Let us improve this post!
Tell us how we can improve this post?