Most manufacturers from China produce high quality and durable products.
Thus, one should not leave behind garden supplies, too.
Several manufacturers have a variety of garden products in China.
What's even better is that you can get them at low prices and increase your profit margin.
Most manufacturers get innovative with their products.
Hence, there is a greater chance to get unique goods by importing from China than anywhere else.
2. How to Grow Your Business With Importing Garden Supplies From China?
I. What Is Garden Supplies Business?
Garden supply business refers to acquiring garden tools and accessories. Here you get garden products at a low price and resell them at a profit.
Are you starting the business with ample finances? Then, it would be better to invest in supplies that other garden supply companies don't sell.
These may include garden stones, irrigation supplies, garden trees, and garden fountains. The important thing is to list down what your target market is looking for and get those.
Are you beginning with limited capital? Then, consider selling the most bought garden supplies. That's because it ensures you have clients most of the time.
II. What Are the Benefits of Importing Garden Supplies From China?
Not only are the prices meager, but you can also make a bargain to get at an even lower price. You can sell your imported good for up to 10 times the purchasing price. For it to be most beneficial, make sure you get the best prices through your negotiations.
You Can Sell Unique and Rare Goods in Another Country
Manufacturers in China try to be innovative with their products. Thus, most garden products are unique and rare. It increases your selling chances as people are going to be more interested in your products.
Many Best Quality Goods Are Available
People bear the misconception that garden products are generic and of low quality. But, this belief is not valid. Most goods imported from China come with a guarantee of excellent quality. Besides, most garden products are ready to import.

Before the importation process, manufacturers check their garden products for quality. Hence there is no worry about generic products.
Buying products from China gives you the opportunity of selling without worries. No need to think if you are going to make profits or not. Thus, it's almost always an assured deal. It is possible to get a profit margin of up to 1000%.
Importing garden products from China will change your business status. You can become a vendor of China imported products. Thus, it will create an opportunity for those who wish to be drop shippers or resellers of your goods.
III. Who Uses Garden Supplies?
The customers who need garden supplies include:
Retailers
Large scale farmers
Small scale farmers
Schools
Families
Gardeners
IV. How to Choose the Best Garden Supplies Manufacturer?
You might be in the thought that China is the "Factory of the World." Well, you are not wrong. That's because there are several and diverse manufacturers in China. They are available even for garden supplies.
There are some tricks to find the perfect manufacturer and supplier. First of all, you first need to ensure you understand your products. Once you know it, use the categories below. It will help you choose the right Chinese manufacturers for garden supplies:
Scale – the size of a factory will depend on the number of workers and production lines.
Production Stage – It includes mold factory, assembly factory, electroplating factory, and packaging factory.
Geographic Area – It helps you know where the manufacturer is based. Also, you can identify how it affects the pricing and quality.
Thus, knowing wholesale hubs of garden products is very helpful. It will help you achieve more with minimal effort.
V. How to Negotiate With China Garden Supplies Suppliers?
So, you've found your most preferred product. Now, contact many suppliers and request to get samples. Moreover, do some rigorous testing and narrow it down to two suppliers. You can do so based on their garden tools samples and the price.
You go into negotiation to get the best price and quality of a product. So, the goal is to create a win-win scenario. To do this more effectively, try out the following strategies in sequence:
1. Prepare Data for Negotiations
It is a comparison table featuring the two suppliers. Compare their price, the quality of their products, and other specifications.
Thus, showing a clear difference between the suppliers is helpful. It gives you ample power to drive the negotiations. You can do so regardless of whether you are going for cost or quality.
2. Ask for Pricing Based on Quantity Tiers
You do not want to give out a target price as the buyer. That's because suppliers don't provide their best price at first interaction.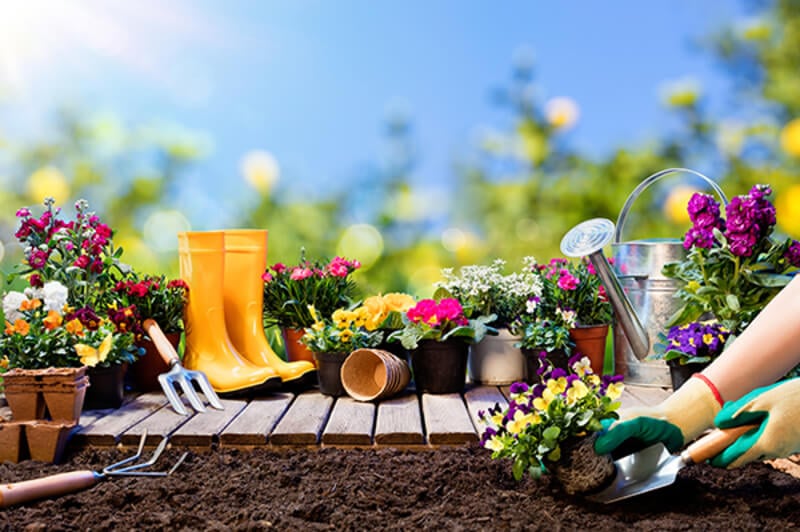 Also, you can request three quantity price breaks. It will give you a clearer picture of the supplier's price range. Besides, this also serves to provide an impression on long term plans. Give a timeline as well to leave little room for pricing games.
3. Make It Seem Like You Are Bigger Than You Are
Sellers will judge you based on how you come across to them. If they think you are a small business, there'll be lesser chances of them giving you a better price.
4. Ask to Give an Initial Test Order
Ask for a test order of a low quantity. But, you could make a larger buying order across several different products. Of course, if you are financially capable.
5. Present Yourself as Their Dream Buyer
Think like a supplier throughout the negotiations. He wants to sell as much as possible and see the money coming in.
What's more, most of them work on commission and want your business. Thus, try to show that you have a verifiable track record of selling to their target market.
6. Change Suppliers
Let's say all your negotiations have been ineffective with your supplier. Then, tell them that you will have to switch to a new supplier. More often than not, this is what it takes for suppliers to provide better prices.
VI. How to Ship Garden Supplies From China?
The importing process can at times be somewhat complicated, confusing, and costly. The expected gains may stop by unexpected delays.
Even more, fluctuating delivery costs and regulatory fees can affect the anticipated profit margin. It happens on the wrong occasion. Thus, here are some steps you can follow to reduce the effect of this scenario.
Identify your import rights. Different countries have different importing rights. Thus, make sure you check your rights as an importer. You can do so before beginning your importation process. As a result, it may make things easier and prevent you from making mistakes.
Identify the goods you want to import, which in this case are garden supplies. Look up the particular one you wish to buy.
Ensure your country allows the garden tools you want to import. If not, you'll spend a lot on fines, and you may not get your products.
Classify your goods and do your calculations on the landed cost.
After that, find an appropriate supplier in China and place an order.
Also, arrange your cargo transport. You may come across different costs associated with shipping goods. It includes container fees, terminal handling, broker fees, and packaging. Thus, make sure you consider all these crucial factors. It will help you get a more precise figure of total costs.
Track your cargo during shipping and prepare for its arrival. Finally, get your shipment.
VII. How to Sell Garden Supplies Online to Earn Money?
In the present day, people spend more time on their gadgets and devices than they do going outside.
Thus, it makes more sense to give them the shopping experience in the comfort of their homes. Here are some of the better ways you can use to advertise your garden supplies online.
Create a website for your garden supplies
Promote your garden products on social media pages
Build a garden supplies store on eBay
Set up a garden supplies seller's account on Amazon
Post Craigslist ads relating to garden products
Take part in online forums that deal in garden tools
Take time to understand your customers.
Remarket your garden products using email lists
Start a blog for your garden supplies.
Start a YouTube channel to market your garden supplies.
3. Frequently Asked Questions
I. What Is the Best Site to Buy Garden Tools Wholesale From China?
If you wish to buy garden supplies from China wholesale, plenty of sites will make the work very easy. Here are some of the cheapest and best wholesale websites.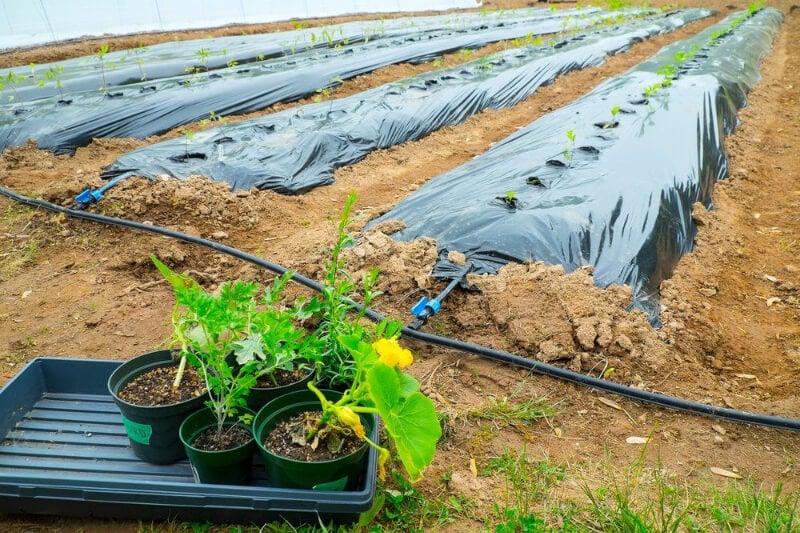 Chinabrands.com
Alibaba.com
Made-in-china.com
AliExpress.com
Bangood.com
Yaaku.com
Chinavasion.com
II. Is Made in China a Legit Site to Buy Garden Tools?
First of all, you must check the site's legitimacy before ordering garden tools. It is the third-largest B2B sourcing platform coming after Alibaba and Global Sources.
Some companies and manufacturers scam customers using shopping sites. It happens in the online world. Thus, be sure to check the company name and get a reference before ordering from the site.
III. How Can I Get Cheap Garden Products From China?
First of all, you want to cut the purchasing cost to maximize profits. Besides, you can also follow these steps to get good deals from garden products suppliers.
IV. How Do I Find Out If a Garden Tools Wholesale Company Is Legitimate in China?
Note that many legitimate companies use shopping sites to get customers. But, you need to check whether the company is genuine to avoid trapping into a scam. You can do this by:
Use search engines to lookup Chinese suppliers' directories for garden products.
Call the garden product supplier company.
Check for business licenses.
Ask for references
Request for a sample
Conduct factory audits
Check databases.
V. Is It Safe to Buy Garden Supplies From China on eBay?
Purchasing your garden supplies from China on eBay is acceptable. You can go ahead as long as you are confident about a company's legitimacy.
Besides, be aware of red flags that include a seller marking all their items as private. Or else, they could be hiding some crucial information. Check out for slow or non-delivery.
VI. Is It Safe to Buy Garden Products From China Using Paypal?
As far as safety is the main subject, PayPal is excellent for payment. But, you'll have to bear 4% to 5% fees more than the original price.
That's because while it is free for buyers, sellers need to pay some usage fees, and they will pass this onto you. Thus, it explains why PayPal is not suitable in China. The Standard payment means there is Alipay.
Conclusion
Well, that's it. In today's world, people try to get in tune with their environment through gardening. Thus, step out and supply those gardening tools and equipment to customers.
You'll be right on your way to a successful and profitable business if you take your time and follow this guide. But, it's not a guarantee, and you have to be very careful through each step to avoid mistakes.
Thus, you can partner with a reliable company to manage your sourcing needs. Leeline can be your best partner in this regard. We can help you find the best garden supplies manufacturers in China.
If things go wrong, don't discourage your spirit. Check this guide to help you re-establish yourself and move forward. Sometimes it takes many tries to get it right. What's a business without some risk-taking? All the best!
We are sorry that this post was not useful for you!
Let us improve this post!
Tell us how we can improve this post?