Have you been planning to establish your own business of wholesale watches recently? Are you looking for an easy and trouble-free way to import watches from China?
If yes, Leeline's got you covered!
Over the years, China has proven its place in the international trade market, covering several goods, including watches.
Many different manufacturers and suppliers are present at hand to supply excellent quality products.
Although always being in use and high in demand, the Chinese wholesale watch business has seen a remarkable rise in demand after the development of smartwatches.
It is undoubtedly one of the best wholesale business to invest in.
How to Grow Business with Importing Watches from China

What is Watch Business?
Watch business means manufacturing and trading wearable timepieces to both domestic and international customers that might be interested. The watch business is a relatively large platform on its own. It is providing many benefits to its owner if done the correct way.
Despite smartphones taking over the world, the watch business has remained intact for years. The consumers' demand and needs are still the same. Watches are available in different shapes, sizes, designs, and prices. It is an excellent place to invest in if you are looking to avail of profit.
The right place to import watches for your business in China. It is due to its continuously developing technology and innovation. The Chinese market is undoubtedly one of the best places to look for when importing goods. Besides, watches provide a great attraction to consumers worldwide. It can prove beneficial in boosting your business.
What are the Benefits of Importing Watches from China?
The Chinese market has made its place on the international forum over the years. China has excelled in the import and export industry in recent years. Trade from China has increased exponentially due to that. Buyers prefer to import various trade goods from China, including watches.
Some of the benefits of importing watches in bulk from China include:
Who uses Watches?
The entire world has progressed rapidly in light of the rising technology. Technological advancements are taking over the world. Various items that were used excessively have now become a thing of the past. Mobile phones have certainly taken control of the world's every other electronic equipment. But the watch industry has still managed to retain its position.
The innovations that have followed the world have also taken a toll on the watch business. Watches have progressed rapidly with the advancements in the world. Hence, they remain high in demand by consumers of every age present all across the globe. Be it children, students, business owners, doctors, or collectors. Watches are still used extensively.
How to Choose the Best Watches Manufacturer?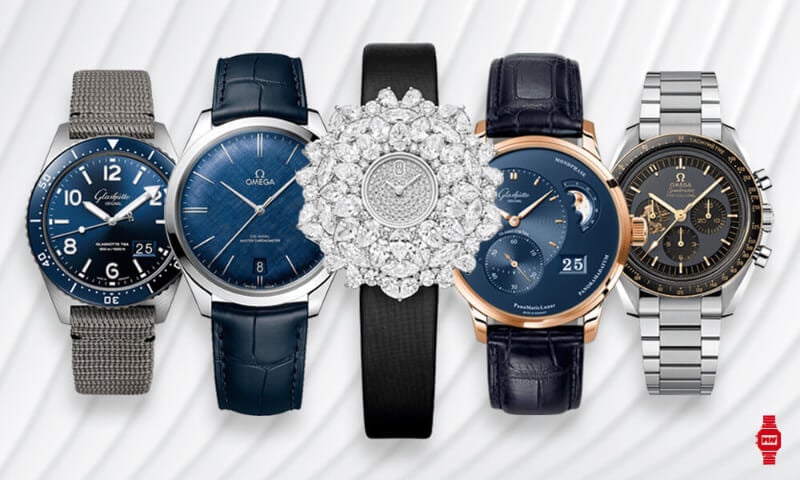 Importing from foreign countries is a severe business for suppliers and manufacturers. When manufacturing wholesale watches for resale and especially for your business, many things need to be considered. It is to ensure that those right quality products are delivered effectively. Here are a few things to take into account when choosing a manufacturer for wholesale watches from China:
Search and compare various manufacturers to find the best supplier
Conduct proper inspection of the factory site area and the warehouse to suffice your requirements
Always complete your documents and paperwork before shipping.
Take account of the company's history before negotiating a deal.
Make sure to search for reliable manufactures to avoid scams and frauds.
How to Negotiate with China Watch Suppliers?
Negotiating with your China watch suppliers can be a bit of a nuisance. From shipping time to prices, negotiating in business deals can involve many problems. Here are a few easy tips for negotiating with your watch supplier:
Hold a thorough conversation about the shipment time.
Make sure to communicate that no compromise on the quality will be acceptable.
Negotiate on the price keeping in mind both yours as well as the supplier's profit in account
Have complete information about your products
Be the first to hold your ground and to establish control.
Always have a contingency plan.
How to Ship Watches from China?
There are several ways through which you can ship and bulk buy watches from china suppliers. The steps include:
Identifying your desired products
Searching for a reliable manufacturer
Ensure the quality and durability of the product
Ensure the reliability of the supplier
Arrange the transportation
Prepare for arrival
The transportation process can involve various ways like air, sea, rail, and door to door.
How to Sell Watches Online to Earn Money?
Selling goods online is undoubtedly a profitable business. Over the years, online selling sites have risen in profit. They have made their owners some of the wealthiest people alive. To establish an online business, various steps need to be taken into consideration.
The first step includes assessing the market viability for your watches. Conducting research in online markets and performing a competitive analysis is essential when looking to sell watches online. After knowing the appropriate business laws, launching your watches online comes into question. Make sure to take appropriate feedback from the customers. Ensuring the delivery of quality products in the required time is also important.
Frequently Asked Questions
Is Importing Watches from China a Good Investment?
Watches are widely used products by people of all age groups and divisions. Attracting a large target audience, investing in the watch business can prove profitable. It requires you to know the rules of the wholesale business.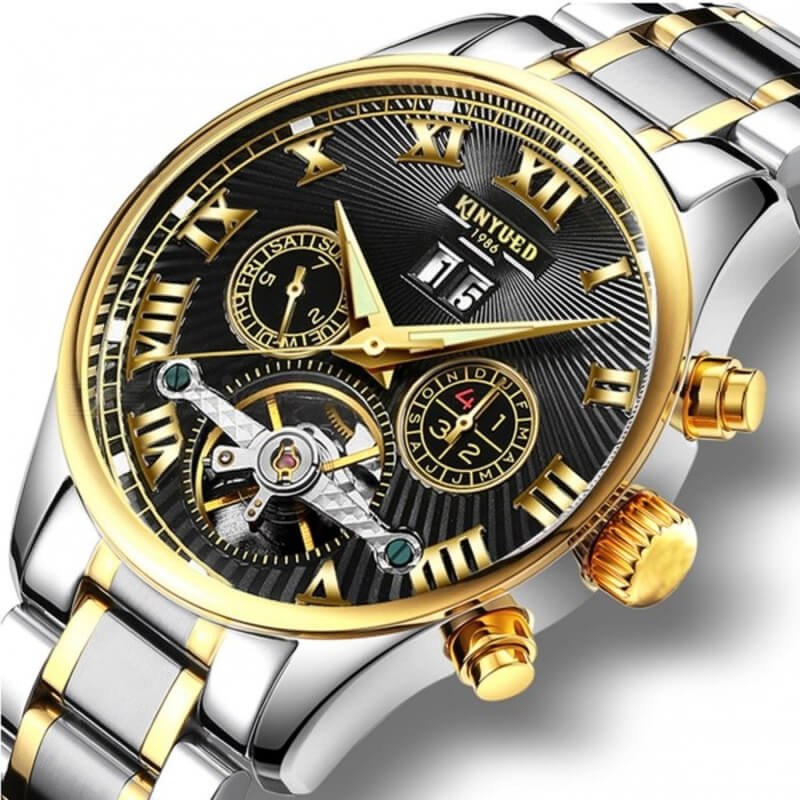 Importing watches from China is an excellent investment for business owners. The products are available at wholesale rates and are of good quality. Importing from China serves various other benefits as well. They include fast delivery and reliability.
What is the Cheapest Way to Import Watches from China?
There are various ways to import goods, such as watches from China. Each method has its own merits and advantages that the others do not possess. Importing watches from China can be done through air, sea, and road.
While shipping through the air is way quicker than shipment through the sea, it can prove to be a bit costly. The cheapest method to import watches through China is via sea. Sea freight is quick and manageable and can even be budget-friendly if your order is not huge. The sea and air freight share the same customs processes and payments. But shipping through sea can save many expenses for bulk and wholesale orders of watches. Sea freight is also considered secure.
Is a License Required to Import Watches from China?
Generally, no license is required to trade goods wholesale too, and from China. You can import watches from China in bulk without a trade license. Currently, no special permit or license is needed. But certain agencies might ask you to get a permit. It can vary according to their requirements.
How to Import Watches from China?
Trading with other countries is a serious business. It requires a lot of consideration, security, and honesty. While importing watches from China, the following steps should be taken into account:
Do a detailed search on the importing requirements for your country.
Make sure that your chosen product is suitable and durable, providing a good profit.
Perform a thorough inspection of the products and search for reliable manufacturers
Arrange for your transport and prepare for the arrival of your order
What are the Documents Required for Importing Watches from China?
When importing watches from China, the following essential documents are required:
Commercial invoice prepared by the exporter
Bill of Lading issued by the shipping company
Shipment bills
Shipping list
Certificate of origin
CITES permit
Trade declaration
CE certificate
Final Thoughts on Wholesale Watches from China
The Chinese trade market is one of the rising international markets across the globe. China is considered an expert in shipping many products worldwide, including watches. Importing from China definitely has its merits.
Various manufacturers and suppliers are present in China. They offer a large variety of available watches. The products can be imported and used to boost your wholesales business.
But the job isn't always easy. Finding a good and reliable manufacturer is a difficult task. Ensuring that your watches are shipped safely in the given time also requires hard work. China's market is one of the most competitive markets to visit for products. When needed by a reliable supplier to provide goods at an affordable cost, China is a go-to.
We are sorry that this post was not useful for you!
Let us improve this post!
Tell us how we can improve this post?