Chinese suppliers are a cost-effective way of getting products for your eCommerce store.
Among all, the world's largest eCommerce store is Alibaba. Whereas the largest online marketplace globally is AliExpress. In this article, we shall compare alibaba and Aliexpress for you.
Alibaba was founded by Jack Ma and headquartered in Hangzhou, China. It has gold suppliers worldwide, but most are from Asia.
AliExpress is a division of Alibaba Group. It allows consumers to buy directly from suppliers.
They provide ecommerce businesses with new ways to market, sell, and operate.
There are four ecommerce platform types: core commerce, cloud computing, digital media, and innovations.
Let's check out Alibaba vs AliExpress side-by-side.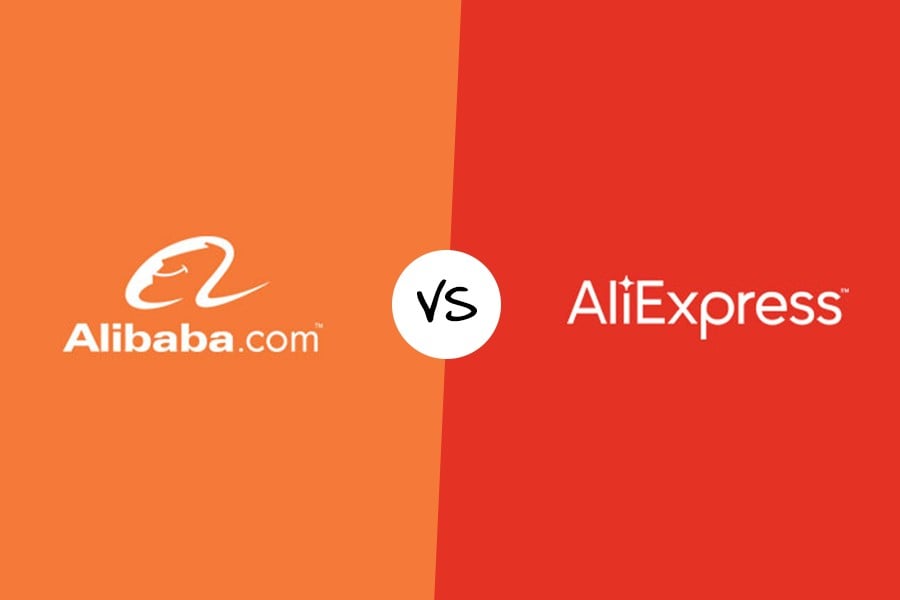 Who owns Aliexpress & Alibaba?
China's Alibaba Group owns both AliExpress and Alibaba. The company's headquarters are in Hangzhou.
Jack Ma, better known as Ma Yun, was the Chief Executive (now retired). The Alibaba Group owns the big online marketplaces Alibaba and AliExpress. Using both marketplaces saves you time in finding reliable suppliers and best selling products on Alibaba.
Alibaba.com and AliExpress are the same?
Both Alibaba and AliExpress are part of the same company. They operate online marketplaces, but each serves different purposes for different audiences.
Aliexpress operates on a B2C model, while Alibaba operates on a B2B model. Knowing their uniqueness allows you to know which is the best bet.
Alibaba vs AliExpress: The Similarities
AliExpress and Alibaba are similar in many ways. Here are a few of the similarities;
The Alibaba Group owns both platforms, both companies operate as sister companies.
Each platform provides affordable rates for its products.
They both support their payment method. You can choose a payment method like bank transfers, credit cards, and AliPay.
They offer easy-to-use interfaces, and the entire purchasing process is very easy, just a few clicks you can buy products from China
Each platform offers buyer protection services.
These two platforms have user-friendly interfaces, offering thousands of products.
Both of them allow free account registration.
Alibaba vs AliExpress: Main Differences
Let's examine AliExpress and Alibaba's core differences in detail:
1、Quantity Differences
On Alibaba wholesale site, the Alibaba sellers sell wholesale goods. These independent sellers also have a considerable minimum order quantity. The wholesale products are not in their warehouses. But, the supplier will produce them when you order. 
Alibaba is a B2B site with a GIANT STRUCTURE. I have ordered hundreds of pieces at the lowest possible rates. That is quite different from Aliexpress with smaller quantities.
How does AliExpress work? It allows you to buy the same product in small quantities from suppliers.
2、Payments Differences
Alibaba does not make payment processes. It does not take on any financial responsibilities for customer-supplier transactions.
On AliExpress, you can get the certification of a transaction with Paypal. It is the concept of e-retail sales online.
3、Differences in Pricing
Prices like wholesale prices or retail prices fluctuate. A supplier sets prices based on size, quality, and quantity. Alibaba Product Pricing Alibaba has a wholesale pricing model designed for business customers. It is because a supplier will determine the price by the number of products ordered.
In contrast, an AliExpress supplier offers fixed prices higher than Alibaba.
As far as I have checked the price, ALIBABA has 100% lower product cost. But for that, you need to buy in bulk. That is the main reason behind the lower costs of the products.
4、Customization Differences
On Alibaba, suppliers produce their quality products according to your requirements. This means an Alibaba supplier can custom products by adding a logo. They can change its appearance or create a new item based on your specifications.
An AliExpress supplier is not able to do this. Here, only manufactured products are sold, so they cannot be altered.
5、Certification Differences
For cosmetics and electronics products sold in the EU, certification is required. Be aware that not all individual suppliers can provide these documents.
Alibaba allows you to contact supplier directly and ask for certified goods. You can resell online and gain profits from these quality goods.
Alibaba enables B2B trades. The manufacturer can produce the inventory. If I expect certifications for my products, manufacturers provide it. Aliexpress has a QUITE different scenario.
In contrast, you cannot do so if you order from AliExpress suppliers. You cannot reach the supplier since you are buying ready-made goods.
6、Timing Differences
Alibaba is a marketplace to order quality products from suppliers who manufacture. You have to calculate the production time, customs time, and shipping time.
The products that AliExpress offers are already manufactured. They are delivered by courier with much shorter delivery times within a few hours.
7、Shipping Costs & Time Differences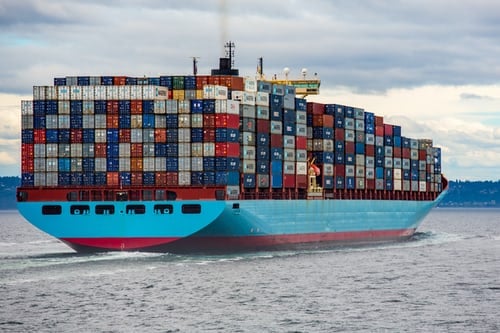 The average time taken by Alibaba freight is 60 days, which is two months altogether. The shipping package from Alibaba will arrive within expected times.
It is a good choice for sellers who run an eCommerce store or online business. This is because you'll get timely orders to enhance customer satisfaction.
AliExpress's ePacket services offer free shipping service through AliExpress shipping. A free shipping offer for retail customers is also available. It is for clients who dropship from AliExpress.
A typical AliExpress product will come from overseas, and it will take 12 to 25 days for delivery.
8、Fulfillment Method Differences
Alibaba provides the most comprehensive range of order fulfillment services. Before goods get to the consumers, the supplier will handle goods in large warehouses.
In contrast, an AliExpress supplier fulfills orders from factories.
When it comes to the dropshipping business, Aliexpress is my choice. Otherwise, for retail stores, I prefer the Alibaba suppliers who offer the price. You can manually check it.
9、Minimum Order Quantity Differences
There is a minimum amount you must buy to place an order. Alibaba often requires a specific number of products.
But, sometimes a dollar amount is required. There is typically a minimum order requirement of 50 to 1,000 pieces.
In contrast, you can purchase a single item from AliExpress at the end consumer prices.
10、Customer Service Differences
Alibaba's business customers like woo-commerce store owners buy directly from suppliers. There are several support centers, forums, and areas for formal complaints.
While AliExpress customer service offers a live chat option on its online store. Using AliExpress' online store, you can also dispute suppliers and request refunds.
11、Customer Reviews Differences
Alibaba is not free of scam businesses, but it is possible to get a gold supplier. Alibaba has been cracking down on fake products and quality issues for many years.
I have been trading on Alibaba for so many years. The suppliers are RELIABLE if you do comprehensive research. I often use the ALIBABA TRADE assurance to get safety.
AliExpress has received mixed reviews about its dropshipping suppliers. Dropshipping products to AliExpress is not an issue for some companies.
Despite this, many customers complain about AliExpress delivering the wrong product. Furthermore, customers report difficulty getting refunds or resolving disputes.
12、Custom Products & Private Label Products
Manufacturers of private labels produce products under the brand name. They are general contractors or third parties.
Alibaba allows you to buy private label and custom products directly from manufacturers. You can get products customized at competitive prices. Whereas with AliExpress, you can only buy premade items without customization.
Comparison of Alibaba and Aliexpress for dropshipping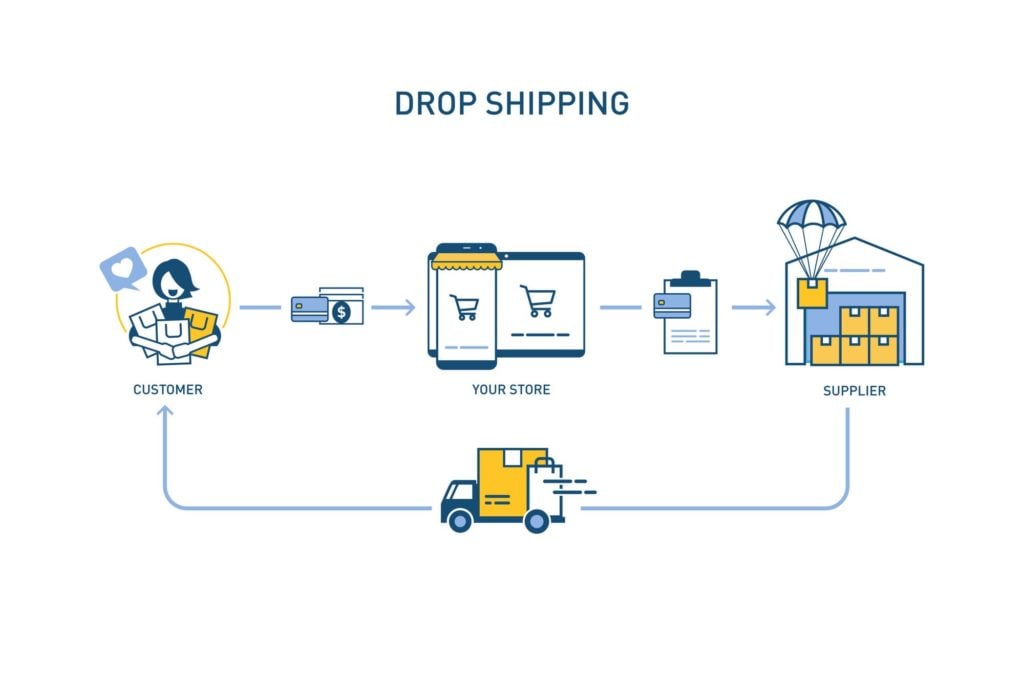 You can dropship unlimited quantities and types of products in AliExpress. While Alibaba only allows bulk buying. Let's learn more:
1、Dropshipping on Alibaba
Most suppliers on Alibaba only sell in bulk to manufacturers, resellers, or trading companies. They don't offer Alibaba dropshipping services. A few suppliers offer this service, though you need to browse their pages carefully.
A fulfillment company may be able to pack and ship your orders with products from Alibaba. But you still have to buy in bulk.
2、Dropshipping on AliExpress
The best dropshipping online store is AliExpress which offers AliExpress dropshipping services. People can order only one item instead of bulk shipments at AliExpress dropshipping.
You can also sell dropship products from AliExpress dropshipping. It is available using the AliDropship WordPress plugin. Shopify's Oberlo app is also an option for selling dropship AliExpress products. It's a great way to save costs for your dropshipping business, you can import products from AliExpress to your WooCommerce store.
We can Made Drop Shipping from China Easy
Leeline Sourcing is to help Shopify & small businesses sourcing products from China and build your branded business.
Advantages of Alibaba and AliExpress
Aliexpress and Alibaba are both suitable for a range of business settings. There are different advantages to whichever platform. You can choose Alibaba and Aliexpress based on the reasons below.
1、Alibaba: Why You Should Choose It?
It brings a high-profit margin due to lower unit costs. For example, I ordered 100 pieces of sneakers. It cost me $4 per pair of shoes. Compared to it, other sites have a price of $7-8 per pair.
Alibaba is a good choice for wholesale buying in large volumes.
You can hire a third-party fulfillment center to avoid dealing with fulfillment yourself.
If you wish, you can negotiate with your potential suppliers.
It's good if you want full control of branding and setting up a private label.
A great choice if you don't care about faster shipping times.
2、AliExpress: Why You Should Choose It?
As a dropshipper, you intend to create a website and sell goods, but you won't handle any fulfillment tasks. Aliexpress is best at DROPSHIPPING. As a dropshipper, I have earned over 100K USD in more than a year. That is a lucrative deal with Aliexpress.
If you wish to have all fulfillment steps handled for you, you don't mind giving up a part of your profits.
No matter how hard you try, you can't get the best deal on the products.
Your customers are excited to buy single products without a minimum order quantity.
Shipping cost estimates to be zero almost everywhere you order.
It is crucial to prevent customers from getting mad and resulting in many returns. So, you should offer some buyer protection.
You do not intend to sell products with your labels.
It's vital to receive shipments a little faster than those from Alibaba.
FAQs on Alibaba and AliExpress
1、Which is easier to use, Alibaba or Aliexpress?
Both interfaces have a product search bar and integration with the eCommerce platform. 
Alibaba is easy to use as Amazon. But, there might be language barriers besides difficulty finding providers.
In AliExpress, you don't need too much interaction with multiple suppliers. It is also the best place to offer dropshipping.
2、Alibaba and AliExpress: How are wholesale buyers protected?
Alibaba buyers have limited protection. You can contact suppliers directly and receive samples.
There are also trade assurance for returns. But, the trade assurance supplier is often to blame for returns. Don't use Alibaba Trade Assurance to buy branded products.
With AliExpress, you are more protected as smaller orders are easier to detect. You can request returns and protect your purchases. 
3、Alibaba and AliExpress: What does the shipping costs?
The shipping rates via Alibaba depend on several factors.
For instance, suppliers, order size, shipping option, and shipping address.  It is higher than the average, but nothing too uncontrollable.
The AliExpress shipping cost is sometimes waived, but sometimes with surcharges. E-packets are more cost-effective and faster than smaller packages.
4、Why is Alibaba so cheap?
The minimum order quantities of products cause a pricing difference between the two platforms. Compare their business models:
Alibaba is a B2B platform, and you can buy wholesale goods. The Alibaba wholesale pricing is cheap and even allows negotiation. 
AliExpress focus on B2C. Individual consumers can't negotiate prices after buying.
Final thoughts on Alibaba vs AliExpress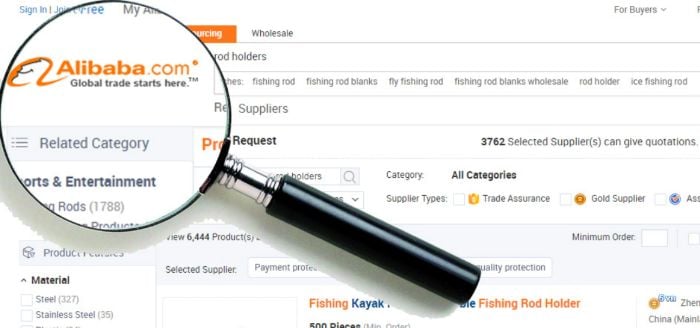 The product sourcing strategy of a retail or eCommerce business is an essential element. Alibaba and AliExpress provide low startup costs access to millions of suppliers.
Alibaba is a great dropshipping platform with many dropshipping suppliers. Users can integrate Alibaba dropshipping plugins into the retail site easily.
AliExpress also makes it easy to buy at wholesale pricing while importing products.
Neither retailer nor eCommerce business can match the wholesale rates Alibaba offers. It also doesn't need your business license to register a seller account on Alibaba.
The manufacturer can design and build products specifically for you.
Alibaba doesn't charge users, and its Alibaba Trade Assurance program protects buyers. You can choose the eCommerce platform that best fits your needs. You can also take a look at their feedback for response time and reviews by other buyers.
Some eCommerce owners begin their dropshipping enterprise with AliExpress until they've built up enough sales volume to switch to bulk order on Alibaba.
If you want to start your dropshipping business and retain customers, you can contact us. We'll help you find suppliers of good products at a competitive price.
We are sorry that this post was not useful for you!
Let us improve this post!
Tell us how we can improve this post?