When it comes to selling on Amazon marketplace, millions of sellers have come up with a wide variety of ways to market and make money.
They rack their brains to expand their business, increase sales, and maximize profit margins.
For instance, they try to sell private labeling products, optimize product listings, launch advertising campaigns, etc.
Most of them are expensive and time-consuming. Today, we will introduce you a special way- bundle selling to boost sales.
Bundle selling means to sell a pack of complimentary products to enhance or ease overall customer experience.
For example, you sell a camera, memory card, and a camera case together. These items make a solid bundle since buyers are likely to buy each of them. Bundles are totally different from multipacks.
The latter means packs of 2 or more of the same items; while bundling means to keep different but complementary items together in the same pack.
Definitely, bundling will increase the profit margin of cheap products. It will bring you much more profit than sell them individually.
Besides, it will enhance the customer shopping experience with an opportunity for them to choose products or services grouped with their needs in mind.
In addition, it will add additional value to a single item.
Bundling will create a unique product in the market which helps you stand out among your competitors who sell the individual item. What's more, it will speed up inventory clearance.
You can package certain quantities of a dead item at a reduced price to speed up your inventory clearance.
Last but not the least; you will have more relevant keywords to rank for on the search result page than selling an individual item.
How can you sell with bundles successfully on Amazon?
We will break down this question in this blog, and give you the best tips.
Hope you can find them helpful and suitable for your business. Let's get started.
How to Identify Competitive Bundles?
1. Search on Amazon
There are many ways to identify the right bundle idea. First and foremost, Amazon sellers are allowed to go and check the "Customer Who Bought This Item Also Bought" to find out the customers' shopping behavior. Find the product listing page of the item you want to create a bundle, and scroll down to this section to find the recommendations to combine with your main product. You can find one matches your item or cheap products that you can add for almost free in the bundle. This will greatly satisfy your customers with small items to boost your sales. Besides, the Amazon "Frequently bought together" section will also help you to find the right idea to create a bundle.

2. Find the idea via the manufacturers' catalog
You are allowed to check your manufacturers' products' catalog to find the bundling idea. Go and check the manufacturers' catalog carefully to find the items that match your main product or relevant to your products. This will be easy for you to source the item, and save you lots of sourcing efforts.
3. Put yourself into the shoes of the customer
As a matter of fact, there is no one-size-fits-all recipe to create a perfect bundle. If you are planning to exploit the market with a bundle, you can think like a customer to understand their thoughts and needs. This is a great way for you to figure the customers' shopping behavior or shopping pattern. You have to figure out when they have to buy, why they have to buy, what they really need etc. Get into the mindset of your customer; you will know much more of your target customers.
4. Find the idea from offline stores
Take care of the offline stores to find out the bundles. For instance, you find a bundle in your local store, but no one sells it online. Take the opportunity, it's your chance to create your products on Amazon and start to sell to the customers.
We are living in an age with high exposure to loads of info every day. You are allowed to take advantage and keep an eye on the news and fashion trends to create your bundles. This is a great way for you to stay competitive in the Amazon market. Get a fresh idea to create unique products on Amazon.
6. Utilize your expertise
If you are still struggling with the bundling creation, you can use your expertise and instincts to create your own bundles. For instance, you want to create a set of skincare products, you are allowed to put the matching bottles such as the bottle wash, body lotion, and perfume together, and sell it at discount.
7. Allow the customer bundling
Sellers can also adopt measures to encourage customers to pick and choose the best suitable items based on the pre-built bundles you offer. This means that you create a basic bundle, while customers are allowed to add one or two accessories based on their needs. For instance, you offer a cosmetic bundle with base foundation and powder, and customers have the option to add the eyeliner and eyeshadow. This is a great way to encourage the customer to create bundles for themselves.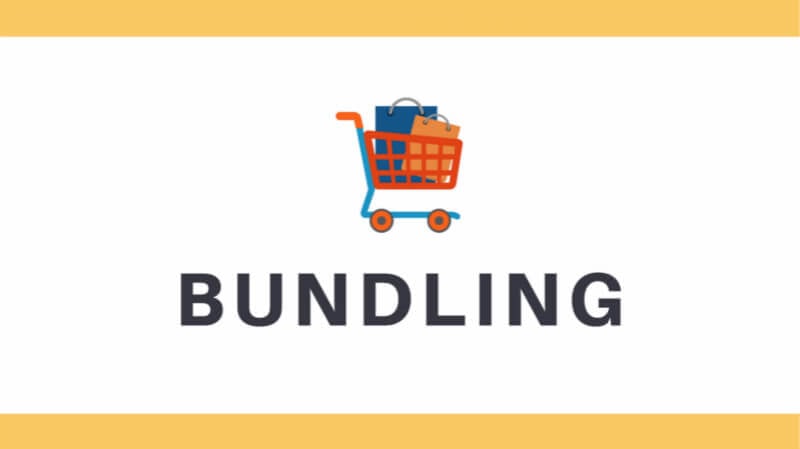 8. Follow the Amazon rules
You have to understand the Amazon Product Bundling Policy. This is the most important if you want to utilize bundling to boost sales. Amazon specifies what you can and cannot bundle and the rules when bundling.
According to the Amazon document, there are several product groups that are not allowed to be bundled, including books, DVDs, video and music, items that carry separate warranties, items that are not approved to sell, branded and generic items, and the Amazon FBA prohibited items.
You are allowed to find bundling idea from the above 7 ways. When you are searching for profitable bundles, remember to keep your bundling products make sense when they are put together; take the product cost and market estimations into account. For instance, a pair of shoes can be bundled with a pair of socks instead of gloves. Take the price into consideration to ensure the bundling price can stay competitive on Amazon market.
How to Create a Bundle Listing?
As we know, all products sold on Amazon have their product listings. That's what sellers have to do to create the listing page for their items. It is the same goes for the Amazon bundles. You have to create a page for your bundles on Amazon before it finally goes to the Amazon market. The listing of your bundles plays a key role in the success of your sales.
1. Prepare for the bundle listing
When you prepare the product listing page, remember to create a UPS for your bundle, which have to be placed on the outside of the bundle packaging. Figure out the keywords for your bundling, and the content for your listing title, description, features, and images, etc.
2. Create a descriptive title
To create an appealing product listing, it starts from the product title. Remember to insert the keywords in the title to increase visibility. Besides, you can put "bundle" or "set" in the title or add the numbers of items in the title, and brand name if possible. Additionally, you can list every item in the bundle in the title to make it more descriptive and more keywords for the ranking.
3. Utilize clear bundle image
Then it comes to the image part, you have to show the exact components in the bundle. Pictures must display the exact ones you sell in the bundle, and lay out each of the components in the bundle. Take photos with white background, and try to create high-quality images of the bundle.
4. Highlight benefits in the feature and description part
For the feature and description, try to highlight the benefits of the bundle, and specify them with compelling language. If possible, you are allowed to use call-to-action (CAT) language to tell your customers about the right buying decision.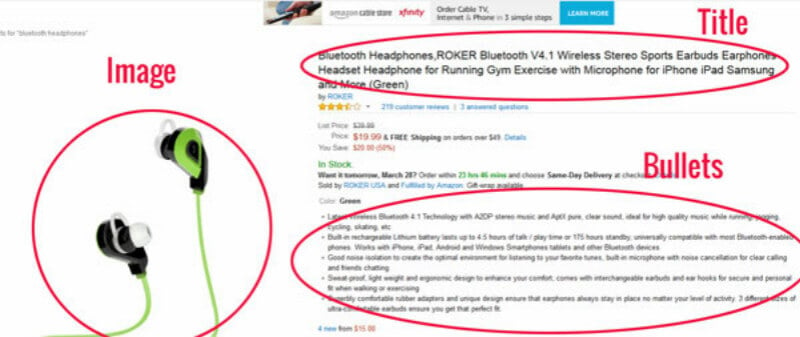 How to Package a Bundle?
When it comes to packaging a bundle, it means all components have to be put together within one package. For Amazon sellers, there are a number of ways for you to make it depending on your situation:
1. Package by yourself
If you fulfill your orders by yourself, you can package the bundle by yourself, and then send it to your customers when you get their orders. If you utilize the Amazon FBA or the third-party fulfillment method, you have to package it and then send it to the Amazon warehouse or the third-party warehouse. If you are an FBM seller, this should be the easiest way to package your bundles.
2. Request the manufacturer to package
This means you have to ask your manufacturer to put all components together before shipping them to the destinations. This is quite suitable for the bundles that all components create produced by the same manufacturer.
3. Hire a third-party company
If all the components in the bundle come from different suppliers, you are allowed to ask their manufacturers to send them to a third-party company to bundle them for you. For instance, you source all your components from China, and you are an Amazon FBA seller, you can entrust a company in China to bundle and label them before shipping to Amazon warehouse. This is a great way to reduce the shipping time instead of shipping from China to your house, and finally Amazon warehouse.
4. Ask one manufacturer of the component to package
For instance, you have a bundle for two components which are sourced from two different suppliers, you can ask the manufacturer for the first component to have your sourced item delivered to the second supplier, and then ask the second supplier to package them together.
5. Package by the fulfillment warehouse
Sellers are allowed to send items to the fulfillment warehouse to have them bundled, and store them there. And then send these well-packaged bundles to the Amazon warehouse given the cheaper storage fee for the fulfillment warehouse. In this way, you can send the bundles based on your sales at a time to avoid the long-term storage cost on Amazon.
6. Remember to show UPC on the package
You have to pack the items and place the UPC label on the package despite each of the components has its own UPC barcodes. It should be the one stuff showing on the package.
7. Label "Sold as a set, do not separate"
When you place the bundle on the box, remember to place a label "Sold as a set, do not separate" to ensure your bundles are intact if your orders are fulfilled by Amazon FBA or the third-party warehouse.
8. Use the right packaging material
When it comes to the bundle packaging, it's very important for you to package them with the right material. Normally, customers are likely to expect more than a box with each item separate. To increase customers' shopping experience, you have to meet the bundling type and the expectation of your customer.
There is a number of the most popular packaging such as boxes for irregularly shaped items, gift box, shrinking wrap bags for items with regular shapes, and tote bags. To make sure your bundles will be totally free from damage, remember to fill the packaging bags with shredded paper, scrunched up brown paper, bubble wrap, and tissue paper, etc.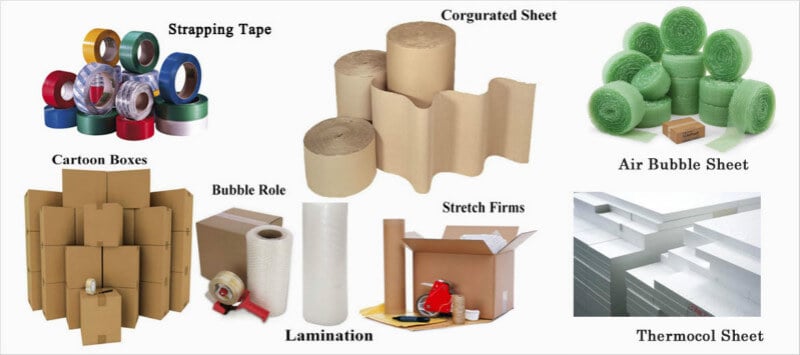 How to Price the Bundle?
As we know, price matters both your rankings on Amazon and customers' buying decision. As such, Amazon sellers have to strike a balance between the profitability and the affordability of the bundled items. Normally, customers would likely to prefer the bundle if the price of the bulk is cheaper than if they buy each item individually.
When you plan to price your bundle, try to take the cost of each component in the bulk you have purchased, the packaging cost, the shipping cost, marketing cost, and profit, etc. Your price has to cover these costs definitely for a profitable business.
You can price your bundles strategically. For instance, you have overstocked items or less popular items to sell with an aim to speed up the inventory clearance, you can bundle them with the most popular items, and price them at a discount to increase your sales. However, you don't need to price the bundle than sell them individually if you have the trendiest items bundled. As a result, when you price your bundle, remember to keep it align with your business situation.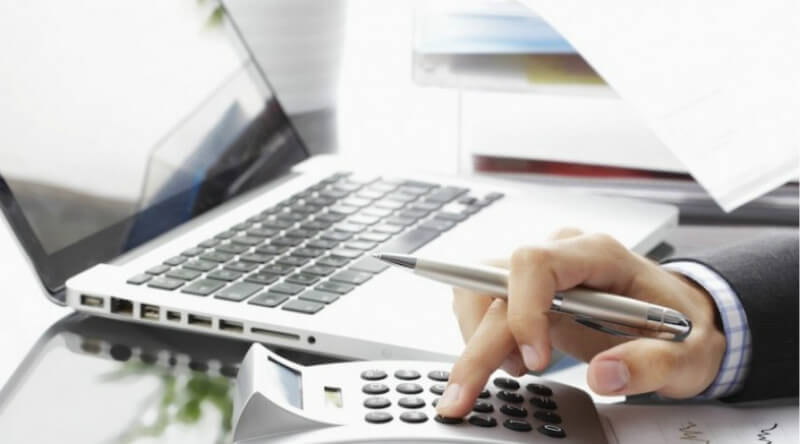 In conclusion, bundle selling on Amazon is a great way to boost sales if you do it correctly. It will help you speed up inventory clearance of the overstocked items and less popular products, and add value to the products to increase its visibility. To do it in the right way, remember to think like a customer and understand what the customer needs. Try to keep a competitive price in the Amazon market. You will find various tips for bundle selling on the Amazon; it walks through the bundling idea creation, the product listing for the bundling, and the packaging and pricing for the bundle. If you are eager to boost sales, you can incorporate some of these tips in your business. Now, it's time for you to get started.
We are sorry that this post was not useful for you!
Let us improve this post!
Tell us how we can improve this post?