If you are looking for a dropshipping solution for your online store then you are in the right place.
Oberlo dropshipping is a very popular way of selling products online. It is a great way to get started with e-commerce.
Oberlo is a very dynamic tool recommended by Shopify for dropshipping. It gives you financial freedom. It also provides the ability to be your boss.
Do you want to start a dropshipping but do not know where to start? Do you think the whole dropshipping thing sounds complicated? Or do you not know how to use it?
So, if you are looking for a laptop lifestyle, this is where you need to start. Whatever your reason for starting an online business is, Oberlo dropshipping is there.
It is your step-by-step guide to selling online, and we will guide you through this process. So let's jump in.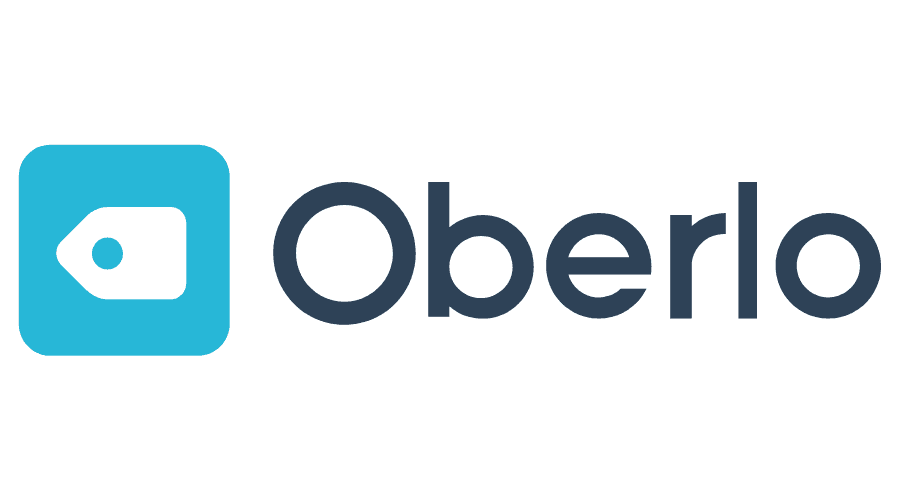 Oberlo founded in 2015 by a group of close friends. It has become a leading dropshipping solution for Shopify. Thanks to its powerful features and ease of use. 6500+ active Shopify stores that so far have made over $36 million+ in sales.
Oberlo allows you to import products from AliExpress into your Shopify store. And then you can ship it to your customers, wherever they are and in only a few clicks. There is no physical interaction required.
Oberlo is helping people get success, wherever they are on their e-commerce journey. Regardless if they are a newbie or looking for new ways to grow their online business.
What is Oberlo Dropshipping?
Oberlo dropshipping is the dropshipping tool for your online e-commerce Shopify store. It gives you a wide array of tools to analyze your sales and profits. It synchronizes all the products from AliExpress into your Shopify store.
You can find Oberlo in the Shopify app store or on the Oberlo website as well. Moreover, a Chrome extension is also available that works in parallel with the Oberlo app.
Oberlo Dropshipping: Pro and Cons
All products that are available online have some pits and falls to consider. Oberlo dropshipping is one of the best solutions to consider while selling online. Yet, there are some cons to Oberlo dropshipping as well. Let's see what are those.
Pros
Oberlo gives you administrative responsibility. It requires no physical interaction.
You do not have to ship the products as it is the responsibility of the AliExpress seller. I do not ship products to customers. It is the AliExpress seller who does it.
Importing products from AliExpress is very easy and fast.
It has a friendly user interface that is very simple and easy to use.
Oberlo synchronizes your product on an hourly basis.
Price monitoring is very active.
Easy to change your Shopify store into a dropshipping platform,
inventory management is simple.
Product customization and scalability option.
Free Chrome extension for importing and analyzing products
You can set your profit wherever you like with full liberty
Change suppliers according to your preference.
E-Packet filter to find the product for the fast easy delivery process.
Many other filters are also available for bulk changes
Graphical representation for better user experience.
Calculates profit on its own.
Cons
Oberlo only works with Shopify
It cannot work as a standalone service
It supports only AliExpress as a drop shipping market place.
How Dropshipping with Oberlo works?
Dropshipping with Oberlo is the choice of many people worldwide. Oberlo dropshipping is nothing much different from other dropshipping methods.
Yet, it is the best option when you are considering to pursue dropshipping using Shopify. By this when you achieve success, you can switch your business into a brand you want to own and are thinking of. Oberlo has helped thousands of people online to find products and sell on the Shopify store.
Let's see how Oberlo dropshipping works.
Helps you find the right products
Oberlo can help you find and add products to the Shopify store from AliExpress. It also helps you find a niche product that would sell. You can start selling right away.
Suggested reading:Best Dropshipping Products: Ultimate Guide 2020
Freedom from inventory and Packaging
With Oberlo dropshipping, you will have freedom of inventory and packaging. You do not need to worry about all as the suppliers do this themselves when doing dropshipping. Oberlo monitors the sales and delivery of the products to your customer.
If you are looking for new ways to grow, Oberlo will help you start a profitable dropshipping. To take your business to the next level, Oberlo dropshipping is the best solution.
Why should you be using Oberlo for your online Dropshipping Store?
Oberlo is the quickest and fastest way to jump in the dropshipping business. For the newbie, it gives financial liberty and the team at Oberlo will help you with all your confusion. They offer a course under the banner of Oberlo 101.
Where you will learn all that you need to know about, the dropshipping business. They will help you understand how to start a campaign using Facebook ads and scale your business.
I have used the OBERLO actionable insights. Data is VERY effective for a retail business.
A Word About Oberlo Dropshipping With e-Packet Delivery
E-Packet Delivery is the new delivery system. It generated in response to an agreement between China and the USA. This agreement helped sellers to deliver their services faster and cheaper.
Before the e-packet service, the goods sent through air freight were very expensive. In the past, most people gave the preference to the sea shipment. As it was very cheap, compared to other delivery services. Yet it takes a lot of time, for example, the shipment can take more than 2 months to deliver the product.
By the introduction of Amazon same-day delivery that has become challenging. This method of shipping cuts shipping time down. Now, you can get the products in four to nine days. It also allows for door-to-door tracking.
So, customers can see where exactly their items are. ePacket is generally offered as a free or inexpensive shipping option. This allows you, as a dropshipper with Oberlo, to offer free shipping.
The main Features of Oberlo:
Oberlo is the most recommended app by the Shopify due to its high demand and customization. Let's dive in and take a look at all the features changing the environment of the dropshipping business.
Product customization options
Oberlo provides full customization of the products before publishing. In this way, you can stand out from others by making your titles, product descriptions, and tags unique.
I have CUSTOMIZED products. These give diversity and a new life to your business.
In this way, your products will become search engine optimized. Also, you will have more chances to sell online.
Multiple user accounts
Oberlo also offers multiple user accounts in the Oberlo Pro plan. This is a very important feature for those who have expanded their business over the period.
With expanding business more roles came into existence. You can provide every role with a unique user account for ease. That is why multiple user accounts is an important feature of Oberlo.
Shipment tracking
With shipment tracking, you can track the product that your supplier has sent to your buyer. Moreover, you can also share the information with your client as well for the ease of the client.
I have tracked the SHIPMENT.
Get a tracking ID.
Input in a tracking tool.
Get information.
Pricing automation
In a competitive environment, your margins are important for selling. Oberlo offers bulk pricing rules. Also, you can adjust profit manually, as well as automatically using rules. Oberlo provides a very convenient way to automate your price.
Sales tracking
Oberlo keeps track of all your sales and returns. You can also import this data for analysis to check what have you done at a certain time. I import analytics on my DESKTOP to know further. It is a very effective deal. 
Sales tracking will help you set a new target to achieve the desired results.
Product filtering
Product filtering helps you when you are seeking information related to certain products. This will also help to find ways to attract potential customers for low selling products.
Concerned about many things as I am? They have gotten some good filters. You can also change or add the prices by filtering certain types of items that are selling high or low.
Product Supplier Management
Oberlo offers supplier management for the products, as a backup plan for you. AliExpress offers the same products from many suppliers. Yet, each supplier has different prices and delivery.
Oberlo allows you to change the supplier for a product. This could make the difference between a customer buying from you or a competitor.
Suppliers on AliExpress also have a feedback rating system for suppliers. So, you can find the best supplier for you.
Suggested reading:How To Find The Best China Dropshipping Suppliers?
Connect existing products
This feature is for those who want to opt for Oberlo. But, fear that their already installed Ali Express products will lose. Oberlo has a unique feature that will also integrate the previous ones as well.
So, do not despair join the team of Oberlo and your existing products will be there as well.
For this reason, I have joined the OBERLO team. It was a GOOD idea to import the previous products.  They will be the same as new ones, with all the features and tabs working and synced.
Create product lists
With Oberlo you can also create product lists. We can import or export these product lists in bulk. Besides, you can also change and edit them individually or in groups. This feature will give you independence in whatever way you need to pursue.
Best Oberlo Alternatives
Oberlo is only available to use for Shopify customers. That means that it's usually the solution or most Shopify-based brands.
The dropshipping business is very vast so there are many alternatives for Oberlo. Even some of them are working in a separate domain.
Let's see what are those alternatives
Salehoo is a New Zealand-based company that has pre-vetted suppliers and wholesalers. You can select from 25 million products they have recommended for you. It is cheap and best for the newbies.
My experience!
Salehoo has been a Blessing. They have a PRETTY good collection of products.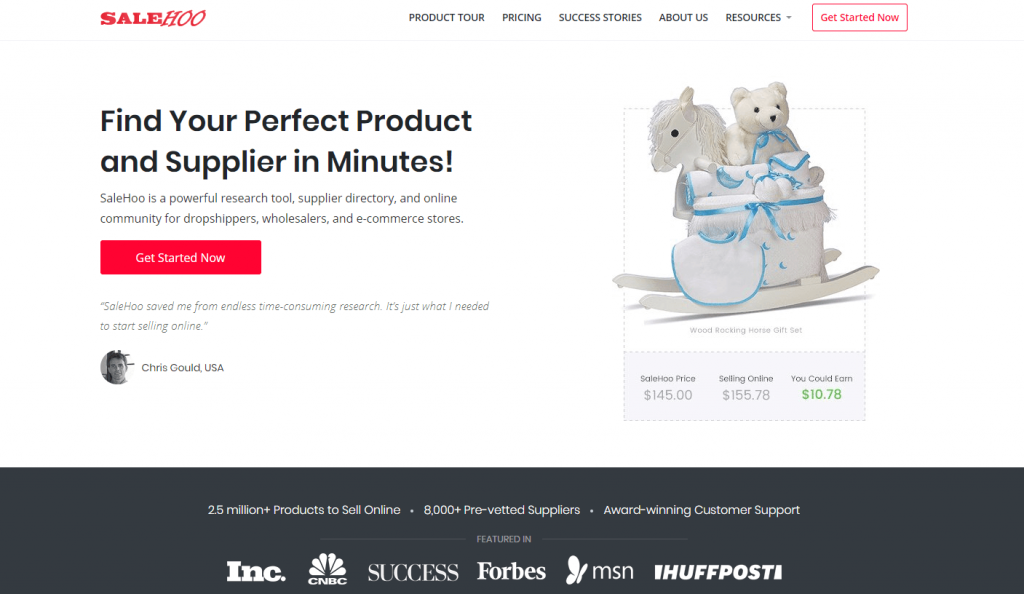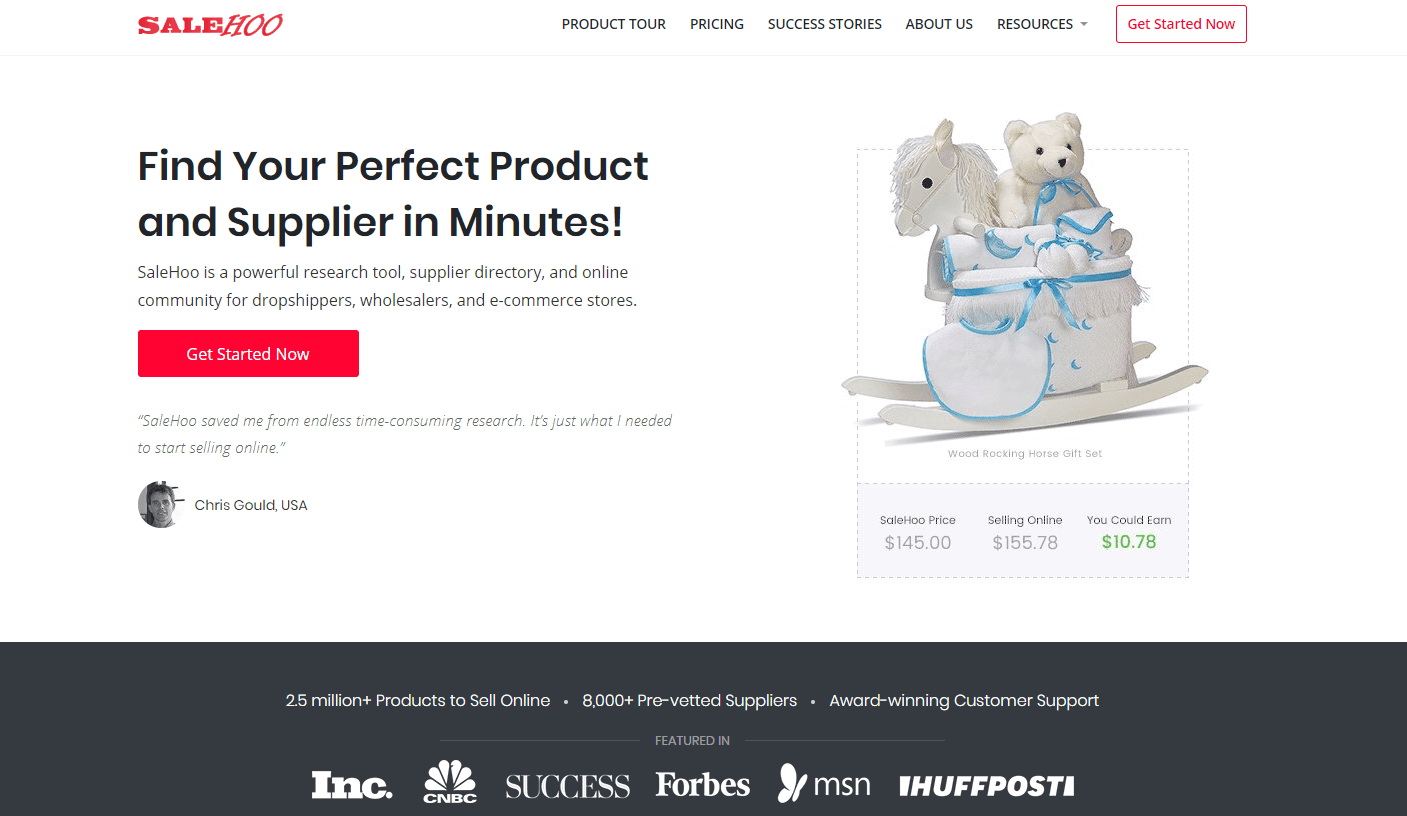 Spocket
A generic marketplace like AliExpress. It is the most highly-rated Oberlo alternatives on the market. This option carries many types of products from different sellers. Spocket is a fantastic tool to build a dropshipping store that remains local.
That is, best for the US to US dropshipping. This will also speed up your delivery time and attract more customers. Sprocket is one of the best options for dropshippers based in or working in North America.
Printful
Printful is the on-demand custom shop. It is famous for custom clothing, apparel, cup, and many other printable products. This is the best option if you are planning to start a branded dropshipping store.
Printful can all over the world. But, If you are living in America or any European state, it is your option. We recommend Printful to those interested in their vector designs.
Dropship.Me
One of the dropshipping tools available for entrepreneurs that use WordPress and WooCommerce. It is the FAVORITE one for dropshipping. Do you know why I use it? 
This service comes with more than 60 thousand products from AliExpress. You can import these products into your WordPress website.
WooCommerce dropshipping tool is a WooCommerce and WordPress based tool. OPMC an Australian based company has introduced this tool. WooCommerce recommends this as Shopify recommends Oberlo.
This tool is very customizable and cheap. It also has a Chrome extension to import products from Ali Express to your website. This tool also offers a separate login window for your local wholesaler. If you are dropshipping through local sellers, it has a built-in feature that you can opt anytime.
Importify
Importify is a good alternative to Oberlo. At the start of my eCommerce career, I used it. It is PRETTY simple. It is a good choice for newbies who do not appear satisfied with high-tech software.
The solution is compatible with some of the biggest eCommerce platforms and wholesalers. Thes platforms include AliExpress, Walmart, Etsy, eBay, Amazon, and many more.
Modalyst
With Modalyst you can have many high-end brands like Timberland and Calvin Klein. It offers a wide curated catalog of suppliers taken from Europe and the US.
If you don't want to be a company delivering shady products to customers around the world for a cheap price. Modalyst is the right choice for you. Shipping is often very fast thanks to local environments. Excellent pricing rules tools.
Printify is exactly like Printful with a slight change. It connects your business to a vast network of print providers.
You can choose from 200 items available on the website and customize it according to your demand. You can use your design with a mockup generator.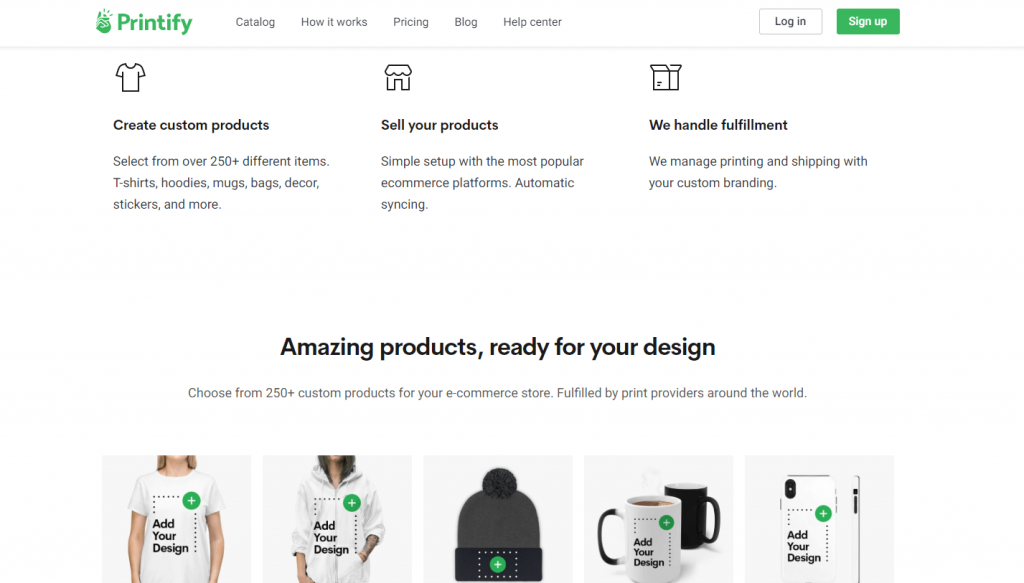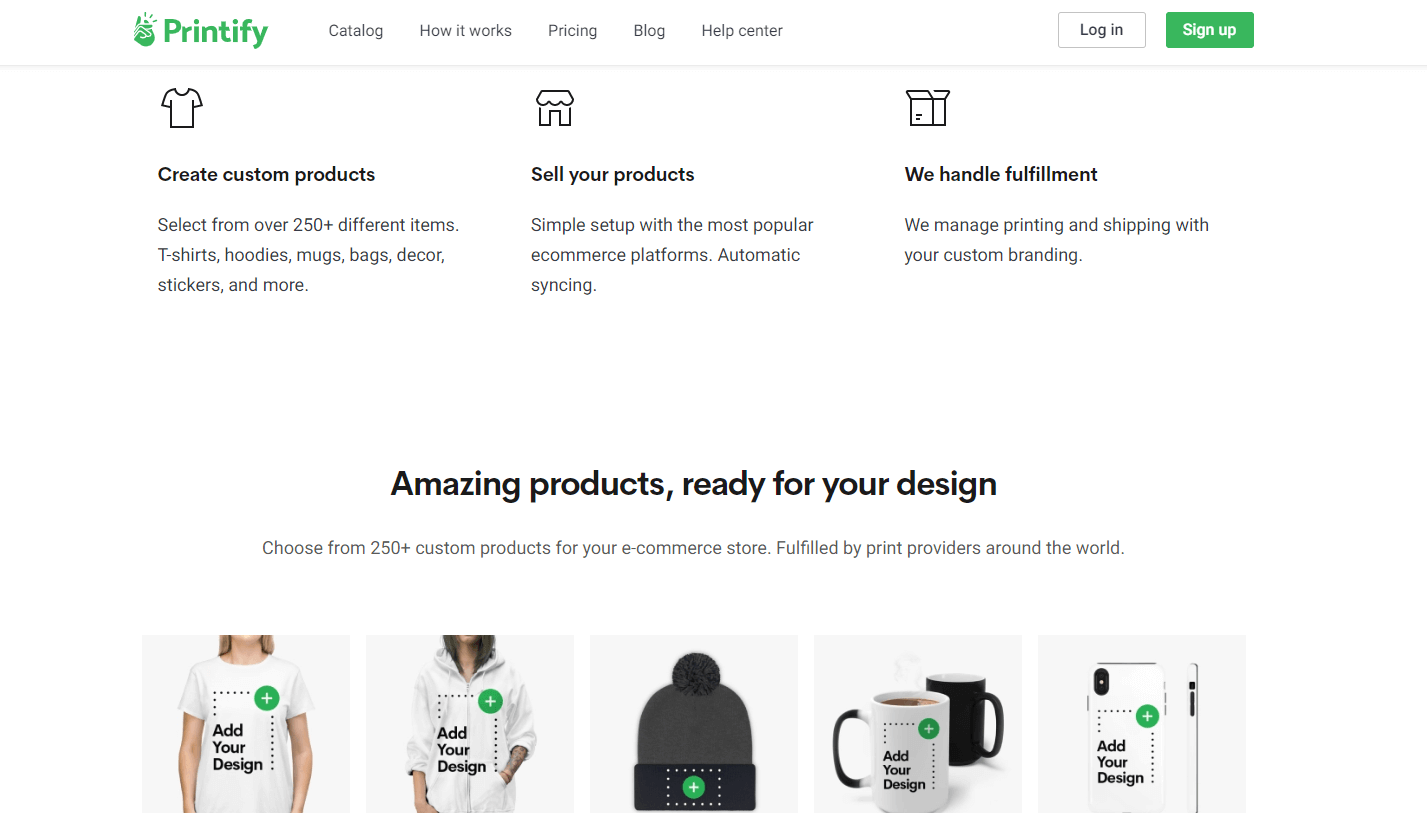 How Does Oberlo Work with AliExpress Dropshipping?
Oberlo works in combination with its Chrome extension and the Oberlo app. In Oberlo dropshipping we take products from the AliExpress wholesaler.
Then we place the most workable of them in our shops to sell online. This is usually done by Chrome extension of Oberlo dropshipping.
How Does Oberlo Work with Shopify Dropshipping?
Oberlo is the application of Shopify.
It helps dropshippers to integrate with Shopify.
This is a medium between Shopify and AliExpress.
Oberlo dropshipping is one of the famous dropshipping methods.
People use this as their priority.
How to Begin Dropshipping Business with Oberlo?
To start dropshipping the first thing that we need is intent and determination. Dropshipping seems very easy but it is not.
We should have a proper homework before starting it. These are some basic points to consider before starting with Oberlo. You can also take a limited time free course offered by Oberlo 101 for the dropshipping.
Naming Your Dropshipping Store
For joining Shopify the first thing that should be in your mind is the name of your dropshipping store. The Dropshipping store name creates a huge impact.
Try to find a catchy name for your shop, store, and website. Shop title does wonders. So I am more concerned about it than anything else. Also find a perfect, logo to make it feel more professional.
Creating Account
Select the name of the dropshipping store. Create an account according to your need for Shopify. This will also sync any previous product you have.
After creating your account, the new name will be part of your dropshipping store.
Optimizing the Settings for Your Account
Optimize your settings for Oberlo according to the requirements. Select the package plan that suits you. Oberlo offers a free starter package for newbies.
Use it for experimentation at the start. Later, when you see that you have earned a lot then switch to basic and pro according to the capacity.
Designing Your Dropshipping Store
The aesthetic and pleasing online store design is as important as a brick and mortar store. As it is the first impression of your store, it must be attractive.
Shopify built-in themes for your store. You will find both free options and premium options. If you have a tight budget, start with a free theme.
Dropshipping on Platform With Oberlo
When you have installed Oberlo with Shopify, you will have to add a category. Name this category after the type of products that you will be selling. For example, if you want to start an online shoe business, then name the category "Shoe".
Making Your First Sale
At last, it is time to start generating revenue. For this, you have to search for different marketing channels. Find the best that will be most workable for you.
Soon you will find out the best marketing channel for you. It can be anyone depending on the customers you are targeting. It can be Facebook ads, Instagram, e-mail marketing, etc.
Suggested reading:Dropshipping In 2020: How to Start a Dropshipping Business?
FAQ about Oberlo dropshipping
Here are few FAQs about Oberlo dropshipping. If you still have any confusion, find your answers in them.
How much does it cost to use Oberlo?
Oberlo is free for starters. Yet, there are two more plans basic, and pro, which charges are $29.90/mo and $79.90/mo, respectively. Similarly, Shopify's first few weeks are free and later you have to pay a fee depending on the package you opt for.
How does Oberlo make money?
Oberlo makes money from the basic and pro plans. They also have many other sources. They offer paid courses as well for dropshipping learners.
How do I access my Oberlo account?
If the Oberlo account is not connected to a Shopify store, then go to app.oberlo.com/login. And then enter your Oberlo account credentials.
If you have connected the Oberlo account to a Shopify store, then you can access it through Shopify.
Which Dropshipping tools are right for you?
Following are the best dropshipping tools for dropshipping:
Oberlo
WooCommerce
DSM Tools
Zik Analytics
EasySync
Does Oberlo work with Alibaba?
No, Oberlo does not use Alibaba for dropshipping. Alibaba is the B2B marketplace.
Suggested reading:Alibaba Dropshipping Guide
How LeelineSourcing helps you find the best dropshipping tools for you
LeeLine Sourcing is one of the best sourcing agencies in China. We committed to offering our clients the best services. We have sourced many products over a long period.
This has developed instincts in every member of this company. LeeLine Sourcing commits to finding out the best solution for their clients. LeeLine helps its clients by going out of the box.
Leeline experts will suggest you the best tools according to your need. We have gained versatile experience in every domain of dropshipping over time. Our experts will help you with dropshipping tools that are relevant according to your budget.
LeeLine has its database of suppliers which is a perk of working in e-commerce and trading. So, we know about many of the suppliers allow dropshipping. We can assist you in connecting with these suppliers.
These suppliers have high-end and quality products. These products are sometimes not available at this low price on the internet. We can also assist you in dealing with and negotiation process. This will also overcome your language barrier.
LeeLine acts as eyes for its customers, it shares real-time during the inspection as well. So LeeLine can also work as your virtual assistant in China. We have many of our satisfied customers who know our working process.
So, with LeeLine Sourcing, you can discover new horizons in the field of dropshipping. We have thousands of Amazon dropshippers who rely on us. Consider us your best friend in China. Tell us what you need, and we will provide you the solution for that.
Suggested reading:How to find the best dropshipping tool
Final thoughts on Oberlo dropshipping.
Oberlo dropshipping is the best option for dropshippers. Especially those who want easy, simple, and high profits. We've covered a lot for you in this Oberlo Ultimate guide.
But, you will learn more while you are getting your hands dirty. And your hand gets dirty when you start running your own business. There is no limit to the amount of money that you can make with your online store.
So it is high time to start making sales. You can generate as much revenue as you can think of. It all depends on the strategies and mediums you are following. I hope you have understood all about Oberlo. If you have any confusion contact us directly.
We are sorry that this post was not useful for you!
Let us improve this post!
Tell us how we can improve this post?