Many Chinese online platforms provide so many options that making a choice can be tricky.
There are many exciting marketplaces in China's domestic market to order electronics, clothing, and other 3rd party goods.
We'll take a closer look at buying from Alibaba and buying from the 1688 site during this article.
We will also figure out which one is more profitable to buy and the differences and similarities between 1688 vs Alibaba.

Founded in 1999, 1688.Com is an online marketplace for B2B companies in China. This seller's store is not familiar to most of our fellow citizens for this single reason.
Most of the suppliers and sellers of the site are Chinese. The store itself focuses on the domestic local market. Chinese businessmen with export licenses work here.
The site 1688.com is one of the official services of the Alibaba Group. The concept was to help Chinese businesspeople wholesale their products within the country.
1688 is a fantastic procurement site that provides some of the lowest prices. It is China's most comprehensive shopping portal and most comprehensive business platform. The manufacturer's site is closer and covers an array of topics, including:
Industrial equipment
Supplies of raw materials
Department shops for home
Apparel
Smallgoods
Supply services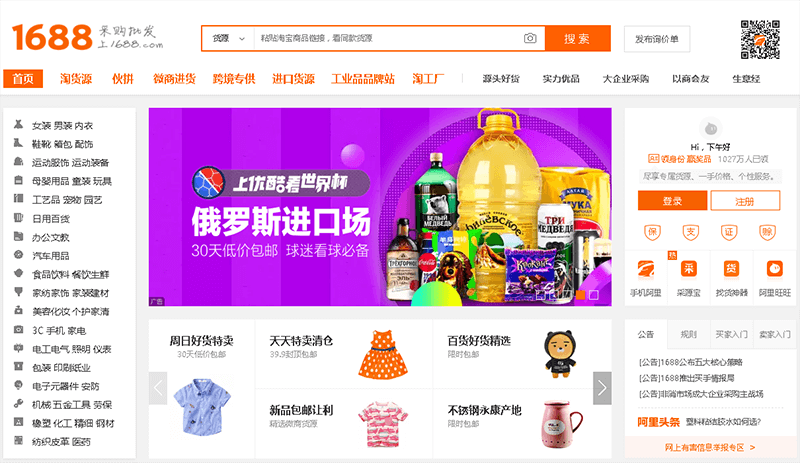 1. Pros of 1688.com
Only a tiny percentage of registered businesses are listed on alibaba.com. If you have access to 1688, you'll be able to get suitable suppliers that your competitors don't have. There are a variety of reasons why these suppliers choosing not to be on the world's largest B2B platform:
1) They have factories on the mainland that they don't need to look for foreign clients elsewhere.
2) They do not have any English-speaking employees.
3) They don't have an export license. This does not imply that all providers use only these platforms. Some do not use either and are doing perfectly.
Anyone looking to cut down on shopping or purchasing costs will see the benefits of shopping on 1688. com. And now everyone can do it without knowing the Chinese language.
Wholesale on site 1688 is almost 30% cheaper than other Chinese trading platforms, such as the same Alibaba. The products by 1688 have cheaper price. That is because more factories direct supply their products instead of trading companies.
The 1688.com mobile app is a fantastic responsive software far superior to its international equivalent. There is no English assistance, which is the main drawback.
The reason is that the labor costs are low. Still, most suppliers have a group of salespeople on high alert and ready to reply in seconds. If you plan to buy from 1688, you can expect a fast response.
Great for Sub-suppliers and Complex Projects
1688.com might be the best alternative if you're in charge of a more sophisticated sourcing process. With several sub-suppliers shipping semi-finished items to the same assembly address.
1688.com can resolve problems by taking orders from a fellow domestic manufacturer.
There are various transaction protection systems available on the site. So, when ordering goods here, you do not have to worry about the security of the transferred funds.
2. Cons of 1688.com
Some decent suppliers speak very little English, and it can be hard to locate them. It is preferable to have a native speaker who interprets you if you don't know the language.
The ideal solution is to have a Mandarin-speaking person in your team, but you may also hire a translator or a sourcing agency. If you don't speak Chinese, then better not use a translation app.
Domestic suppliers deal with domestic payment methods for overseas buyers. It includes domestic bank transfers, cash, Alipay, or WeChat.
Receiving foreign currency from outside may be difficult for Chinese vendors. Using local payment as an overseas buyer is inconvenient for global domestic buyers. And there is no Paypal support!
Most of the domestic suppliers hesitate to deal with international buyers. They don't ready to get an export license. If some international sellers agree to supply to the international buyer, some obstacles still occur. They refuse to deal with small orders in most cases.
Lack of International Client experience
Suppliers face many unavoidable obstacles in dealing with global customers. Among them, INCOTERMS and the formalities of international contracts are generally unknown.
International suppliers are aware that quality demands are greater when exporting overseas. The situation is different in the local market, where you may get both high and very low-quality items.
Alibaba.com is one of the most famous Chinese online marketplaces and the largest wholesale website.
For the most part, on Alibaba, you can buy retail or wholesale goods from manufacturers from China. But there are also offers from companies from Japan, Taiwan, South Korea, and India.
Alibaba is the world's largest international business trade website. The vendors in this area are reliable. It is a supplier verification program that secures payments through its payment platform.
One of its main advantages is the convenience of Trade Assurance's payment choices. Payment options include PayPal, credit cards, and financing options for US residents.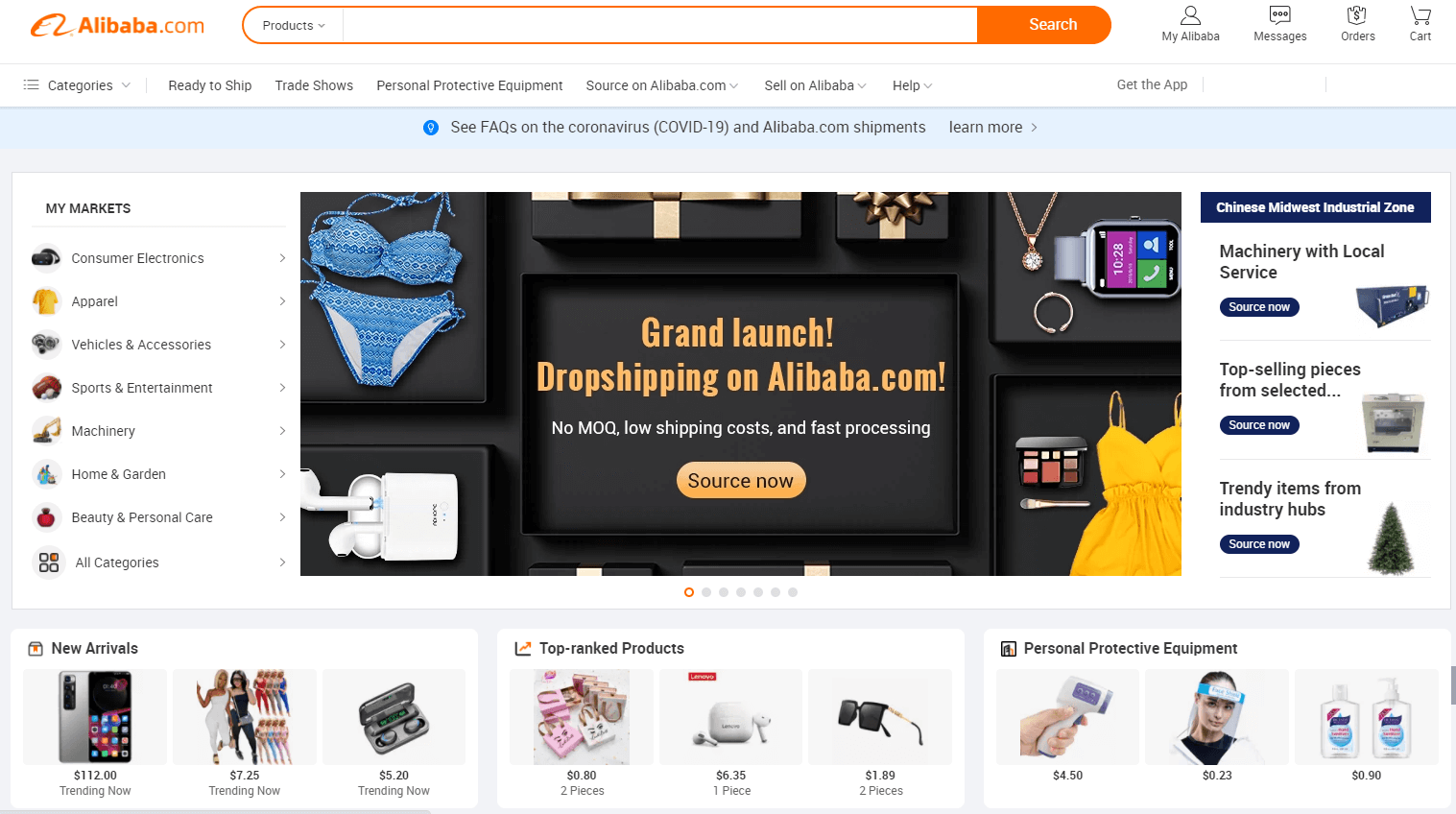 1. Pros of Alibaba.com
It is simple to choose and buy hot-selling products on Alibaba. The site interface is adapted for English, so the search for goods does not cause any particular difficulties. The quality of the translation is not always at the highest level. You can understand the essence of product descriptions and their characteristics.
You can pay for your sale using one of the available payment systems. The specific list of possible payment options depends on the seller. However, Visa, MasterCard, TT, e-Checking, Western Union, MoneyGram are available as a rule. You can use Alipay to make secure payments.
Alibaba.com offers exceptional customer service in comparison to local sites. A vendor must pay several thousand dollars a year to become a registered vendor. Only authentic suppliers' information can be posted when a vendor registers with us. Most accounts employ English-speaking personnel who frequently work in shifts to cover many time zones.
A provider dealing with foreign customers understands what quality is acceptable and not. On average, the rate on Alibaba.com is a couple of notches greater than on local marketplaces. Naturally, the manufacturing cost and sales price reflect this.
Many Alibaba dealers have most of their customers selling their products under a private label on Amazon's FBA service. These producers are familiar with Amazon's unique shipping needs. For Example, labeling methods and packaging guidelines.
2. Cons of alibaba.com
Poor Transaction Protection
An online bulletin board is a transaction protection mechanism. It seems to be present at Alibaba. The buyer becomes convinced that this protection exists only. In reality, getting your way there is almost unrealistic.
Alibaba focused on foreigners. Therefore, the prices for it are overpriced in comparison with others. Another reason why prices are higher on Alibaba is that most sellers represented are intermediaries. There are practically no manufacturers there.
Minimum order quantities (MOQs) provided in the search results are for foreign clients' attention. You will get a proper quotation only after contacting the provider. When comparing costs, this may be inconvenient and time-consuming.
High Minimum Order Quantities(MOQs)
Suppliers may want extra MOQs since selling overseas isn't worth it. Only if the order quantity doesn't cover the startup expenditures. It's also possible that Chinese suppliers would charge international customers greater MOQs than domestic customers.
MOQs, are not set in stone. Most suppliers can prepare to reduce them if cheaper prices are offered.
Many trading companies may disguise themselves as suppliers and expose their actual identity only after a thorough inquiry. Trade firms are easily identified by "trading" in their account name.
Others may be the authentic producers of "Item A" but will sell you "Item B" without informing you that it is made by someone else. In any scenario, a factory is the only option.
Compared to 1688.com, Alibaba.com's desktop and mobile versions are both disorganized. And its messaging app is quite inadequate and obsolete.
Similarities Between 1688.com and Alibaba.com
These platforms are based on distinct business strategies. They combine to become the world's most effective eCommerce conglomerate. There are some similarities between the two platforms listed below.
The Alibaba Group owns both of these platforms.
On both sites, you may discover high-quality items at reasonable prices.
Both systems offer easy-to-use interfaces, and the entire purchasing procedure is straightforward.
Both local sites provide buyer security for payments made directly on their platforms.
Different Features of 1688 vs Alibaba
Alibaba serves customers worldwide, whereas 1688 primarily focuses on the local Chinese market.
When using the Alibaba platform, you may navigate it in English from the Chinese language. The homepage may also be translated into French, German, Spanish, Russian, Italian, Hindi, Thai, Korean, Vietnamese, Turkish, Indonesian, Portuguese, Japanese, Dutch, Arabic, and Hebrew.
Only Chinese language available on 1688.com international trade platform.
International Payment Methods
VISA, Mastercard, Western Union, and bank transfer are foreign payment options available on Alibaba.
The 1688.com speaks only the Chinese language since it caters to domestic clients. You can pay with WeChat Pay, Alipay, and credit cards from Chinese banks. Bank transfer provides a facility on company address.
Affordable/ Cost-Effective
1688.com agents provide local Chinese prices to international buyers. Alibaba's prices rise for global consumers.
To undercut domestic market prices, you must source your business items where the locals are sourcing. That is the primary edge of 1688.com versus Alibaba group because of its very affordable price.
The Differences in Shipping Method
Alibaba is considered to have extensive international shipping options, including Express and Packet and Air and Ocean freight.
Most suppliers prefer UPS, FedEx, TNT, or DHL methods. Courier service is the most expensive, but sea freight is the cheapest.
1688 offers the possibility for the seller to choose his shipping method (Usually, it is EMS, FCL, LCL, Postal Services, or DHL).
Most commonly, sea freight is the standard option for 1688 clients. 1688 offers domestic shipping only, which mainly utilizes state-run China Post services.
1688.com is different in that it accepts only the Chinese Yuan. International customers must hire sourcing agents for international trade via 1688.
Dropshipping Reviews Between 1688 vs Alibaba
China was the birthplace of dropshipping. Alibaba operates four leading websites for those new to the industry.
In terms of dropshipping, we'll compare Alibaba and 1688. Alibaba International Station, 1688, Aliexpress, and Taobao are all part of it.
Alibaba is like 1688, and it caters to a global audience. The Chinese manufacturers account for half of the total, while foreign trade services account for the other half.
The price is likewise low, but you must meet specific most minor order quantities. Because production time is required, this is best suited for large enterprises with a large inventory. It is not ideal for dropshipping.
Reviews in Dropshipping from 1688
It might be a challenge for you to browse and read products on 1688 due to no English support. For dropshipping specifics, communication with suppliers may take some time.
For your dropshipping business, the prices are lower. You may compare the texture and quality to ensure a decent supplier.
You will need to pay for the products through a sourcing agent. Yet, the advantage of 1688 dropshipping is the wholesale pricing of higher-quality items.
You must pay for the agency fee, interests, and local and international shipping. It is because the cost of dropshipping is higher.
We can Made Drop Shipping from China Easy
Leeline Sourcing is to help Shopify & small businesses sourcing products from China and build your branded business.
How to find the best Chinese Sourcing Agents?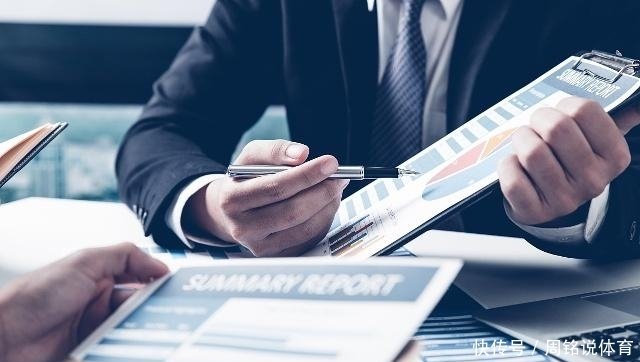 When hiring a sourcing agent, make sure you choose one that can provide you with the names and contact information for references from prior business owners.
Your sourcing agent should help you streamline your product procurement process.
Ask the sourcing agent what protections they have to deal with possible quality issues. The sourcing agents must have government business licenses or export licenses.
No language barrier should be between you and the sourcing agent.
FAQs about Alibaba vs. 1688
1.1688 vs Alibaba: which is a more recommended platform?
Which platform is better, Alibaba or 1688? It all relies on how well-equipped you are for trade.
Alibaba caters to foreign consumers and can handle international trades. 1688 may be the most excellent option for bargaining.
Many 1688 goods are available at low prices for international trade. About 50,000 small and medium-sized businesses are on Amazon, eBay, AliExpress, etc.
Only Chinese version banks and Alipay account holders can buy from 1688.
2. Which platform is safer to buy products from China: 1688 or Alibaba?
In terms of being a secure platform, Alibaba and 1688 are secure. All of the providers of the goods have been vetted and are eligible to sell. The following items are included in the risk and safety section:
1. Your relationship with the Chinese suppliers or domestic buyers
2. The quality of your research
3. Comparison of best pay suppliers from the list provided
4. how effectively you understand from sourcing products to shipment process
5. how well you work with a reliable sourcing agent, etc.
3. 1688 vs Alibaba: Which has less complicated shipping?
Alibaba is the less complicated option shipping compared to 1688. You need to use a sourcing agency because 1688 requires a Chinese address or warehouse. FedEx, DHL, or UPS are the shipping options for international clients.
No duty fee is charged on shipments worth less than $800.
Alibaba air shipments might take anywhere from 3 to 10 business days.
4. Is there an option similar to Alibaba Trade Assurance offered by 1688?
Unlike Alibaba, where you may use Trade Assurance to avoid being cheated, the best method to purchase from 1688 is to find a sourcing agent.
It is highly suggested if you are looking for reliable providers.
5. Is there a 1688 website in English?
There is no English version of the 1688 agent. But, you must use the Google Chrome browser to translate the web page. You may either add the Google Translate plugin to your Google Chrome browser.
If you're still having trouble understanding the website, don't worry. It's best to get the website translated by someone who speaks Chinese well.
6. Is an import license required to buy goods from China?
Importing products does not usually necessitate the acquisition of a license. Your Licensed Customs Broker can assist you in navigating the procedure and ensuring compliance.
Import and export rules and regulations in the United States are among the things to be aware of.
7. How much is customs duty from China?
The VAT rate is 20%. You must pay 20% VAT if you purchase products from an internet shop in another country.
Customs charge, for example, 10% -12% on bags and shoes. Furthermore, products priced at £135 or higher are subject to customs tax.
Final Thoughts
There is no clear winner here because both platforms serve a different purpose.
Alibaba is the best option for novices with lower order amounts and less expertise. The sourcing process is better due to English support for international trade.
The 1688 program is for people who have experience with Chinese suppliers sourcing. They wish to make their products more competitive. Buying from Alibaba is an excellent choice for novices with modest order amounts.
The real value of sourcing agents is that they can bring a new window onto the world for you.
Leeline is one of the best sources of goods at reasonable prices in China. The quality control services and product inspections to companies are their priority.
So, don't wait to source your high-quality products with Leeline Sourcing.
We are sorry that this post was not useful for you!
Let us improve this post!
Tell us how we can improve this post?