Amazon will forever remain a prestigious platform for all sellers.
The most satisfying win for the Amazon sellers is the Amazon buy box; it's only for the highly qualified sellers.
Typically, there are two types of sellers on Amazon:
The first one is Amazon, which provides and sells a wide variety of products.
Second are the third-party retailers, who specialize in more than one category.
Amazon has no limit, so many sellers are using this platform to sell the same items. These sellers are referred to as resellers.
When multiple Amazon resellers are competing at the same time, a sudden competition for winning the Buy Box starts.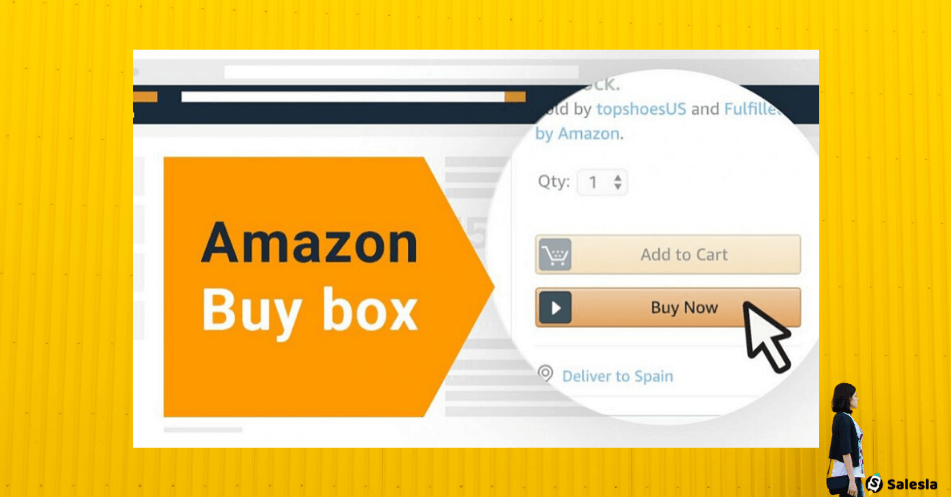 What is the Amazon Buy Box?
There's so much flow in E-commerce, and it is predicted to be the cause of successful retailing by 2020.
With Amazon side by side, it's quite a hot market for sellers who want to get on board with multiple projects of online retailing.
A strong online presence depends on optimization, business process automation, creating a brand name, and using digital marketing to stay on top of your game.
Moving on to the Amazon Buy Box, sellers must understand the ins and outs of this system. The Buy Box will always be a high-priority for competitive sellers because of its high-impact on ROIs.
Amazon welcomes all sellers with open arms without limitations, so there's always steaming hot competition going around between sellers who sell the same items.
The majority of buyers purchase items via the Buy Box section – a white box on the right side of the product page.
Whenever a buyer wants to buy a product from this section, the top seller of ranked by Amazon will appear there.
So, the one with the Buy Box will make more sales than any other seller on Amazon selling the same product.
The primary reason for the Buy Box creation was to give customers the best available value for their money.
Besides that, this strategy is used for determining which product offers an excellent balance of low price and high-quality.
More than 80% of Amazon website sales use the Buy Box, and this number is different for mobile users.
Therefore, thriving sellers must learn how Amazon picks its Buy Box winner, as it has a full-on impact on profit and success rates.
How does the Buy Box Work?
The Buy Box statistics start by evaluating each offer put forward by all the sellers selling the same product. Each offer is further analyzed based on price, seller history, and lots of other variables.
One the evaluation is done, Amazon rewards the Buy Box to the deserving seller who offers the best selling options.
Not all sellers are fit to win the Buy Box. Amazon does not give away Buy Boxes to one seller only but rotates the prize between several sellers.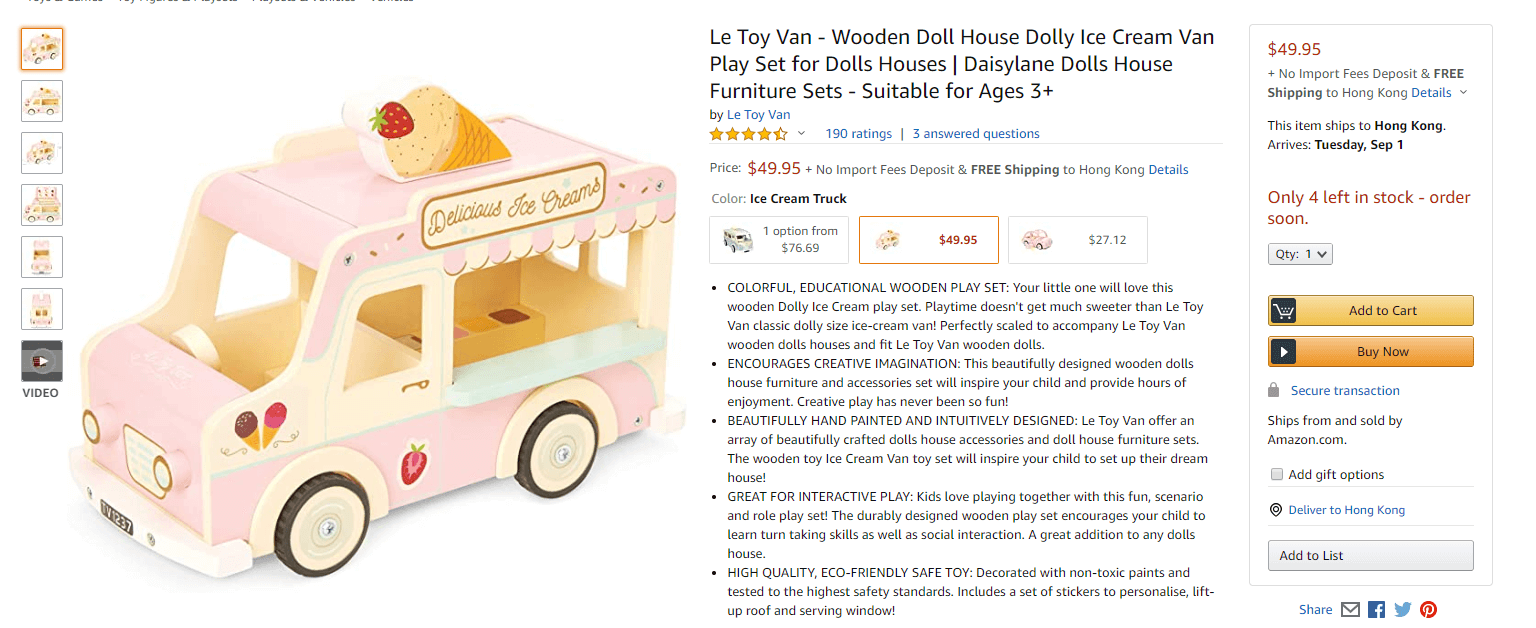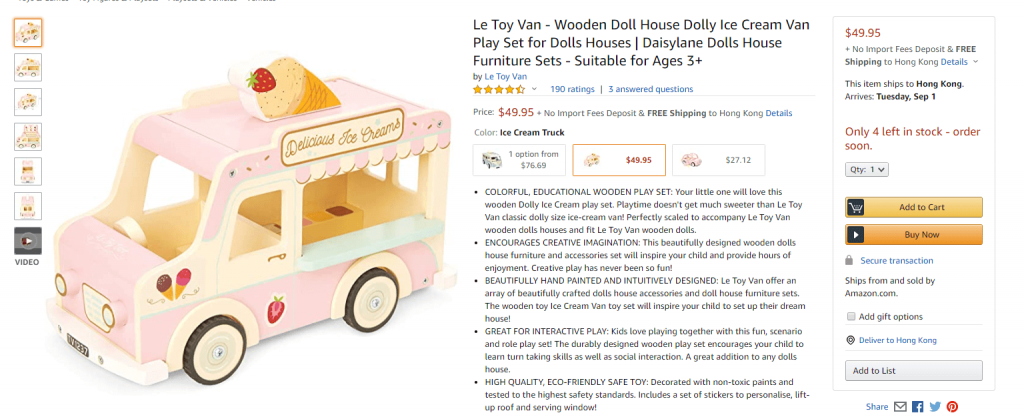 Why is the Buy Box famous for Amazon sellers?
Amazon sellers need to make sure their products are eligible for winning a Buy Box, as it enhances their sales rates.
15% of sales are left out for the sellers who are not in the Buy Box league – leaving your website on the second page of search engines. Therefore, the Buy Box is very famous among Amazon sellers.
4 Key Point That Amazon's Buy Box Algorithm Looks For
Once a seller gains the reputation to compete for the Buy Box, he must understand the critical points of winning it. Amazon's algorithm is very sophisticated, and it doesn't give away Buy Boxes to anyone.
Each factor carries a unique type of load; it can either be a category-by-category or a product-by-product basis. Therefore, a seller has the chance to win and lose at the same time.
Furthermore, there are many factors that Amazon takes into consideration; the key is to focus on the resources that help make a significant impact on the Buy Box.
Using Fulfillment By Amazon
Fulfillment is the most viable factor considered by Amazon.
These days, sellers can carry out fulfillment in three ways; through FBM (Fulfilment by Merchant), SFP (Seller-Fulfilled Prime), or FBA (Fulfillment by Amazon).
Amazon relies on FBA to be the complete shipment process for multiple reasons, including inventory depth and on-time deliveries. Additionally, the merchants are always in battle with the FBA sellers.
Suggested reading:Shipping From China to Amazon FBA : Step By Step Guide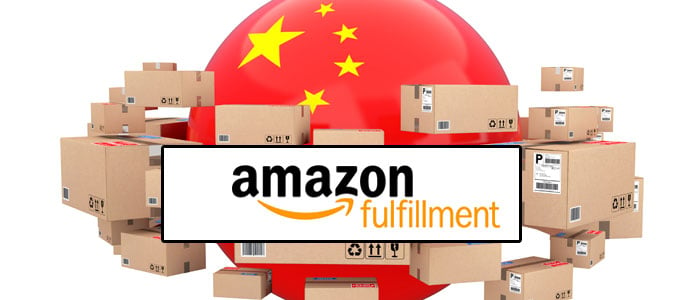 Seller-Fulfilled Prime
Amazon Seller Fulfilled Prime enables third-party sellers to deliver Amazon Prime orders to their customers within two days from their warehouse.
SFP was introduced in 2015, and it offers an easy path for FBM sellers to access Amazon Prime members without storing products in Amazon's fulfillment center.
Moreover, it depends on the seller's interests on which method they prefer to use.
Sellers using SFP will have a better chance of winning the Buy Box than those who use FBA.
Additionally, sellers who want to use the SFP program must have a high reputation and a reliable customer service record.
Landed Price
Landed price refers to the total amount of the product being sold on Amazon. If a seller has low-performance metrics, he will need to lower their product prices to win the Buy Box.
On the flip side, if the metrics are high, raising the prices is still a win.
Furthermore, there are two available prices on Amazon, the price that includes VAT and shipping or the price you list on an item. It is essential to consider these pricing ways before setting a quota to your products.
Many sellers market under the delusion that selling low priced products will help them win the buy Box, but the only thing that matters is your reputation among buyers.
Shipping Time
Shipping time should always be quick. The quicker you deliver your products, the better ratings you will get. It mainly implies products such as perishable items and birthday cards.
Lastly, shipping is done during working days. You can also witness the shipping time on the product page where it displays the date of arrival.
Suggested reading:Best Amazon Freight Forwarder For Shipping To Amazon FBA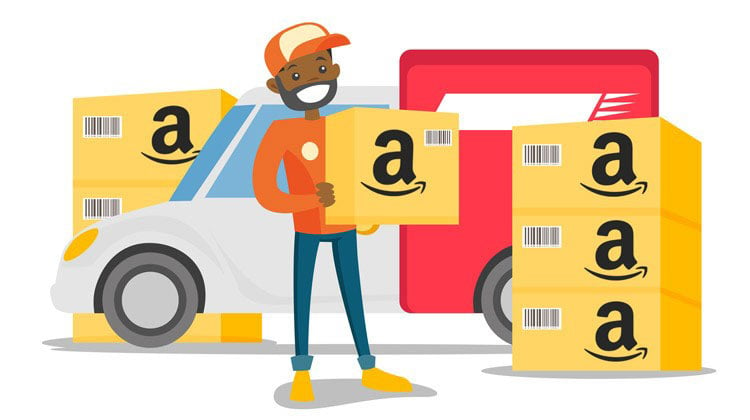 How Do I Get the Buy Box on Amazon?
To know how to win an Amazon Buy Box, sellers must enhance their metrics without sacrificing their performance in any other area.
However, it may not be easy to balance price, customer support, and several other parts.
A few tricks will help you improve your Amazon Buy Box possibilities, they are:
1. Sell products in a new condition
The item condition matters a lot! Used items can never win a Buy Box. So, you will only qualify for a Buy Box if you are selling items in crisp condition.
2. Offer competitive pricing
Offering competitive prices does not mean you sell your products with the lowest possible price. An easy way to price your items is by using repricing software as it is time-saving and helps you set the most competitive price.
3. List as a Prime seller
Only sellers with a Prime Amazon seller account will be eligible to win a Buy Box. Other users are not fit to win a Buy Box.
4. Keep strong inventory levels
Keeping your inventory full and accessible is one of the fundamental steps of selling on Amazon. So, make sure your inventory has all the hot items.
If a customer tries to buy an item from you and it is not in stock, you cannot win the Buy Box.
5. Maintain positive seller feedback
Gaining positive feedback from your customers is the key to becoming a successful seller on Amazon.
Like all the other success-predicting aspects, positive customer reviews will help you win a buy box as well.
How to avoid losing the Buy Box on Amazon?
Not having to win a buy box is terrible for your Amazon seller account, and the worst feeling of all is to lose your Buy Box.
Luckily, here are some counter tips you can follow to avoid losing your Amazon Buy Box:
1. Another seller joins your listing
Often, there are a few counterfeits on Amazon selling a fake version of your item. He/she is an unauthorized seller, someone who did not bother to ask for your consent before selling your brand items.
The best and easy way to deal with such situations is to send a "Cease & Desist" message to the unauthorized user.
Moreover, suppose the fake seller attaches a serial number to the products. In that case, you can track the product to your supply chain.
If the unauthorized user does not take your warnings seriously, you may have to file a complaint to Amazon.
In case of an authorized user selling the same product as you, make sure your rates and feasible and you deliver excellent customer service. These ideas will save you from losing your Buy Box.
2. Your price is too high or too low
A lot of sellers believe that selling products at low prices is the gateway to winning an Amazon Buy Box – that is not true.
If you don't want to lose your Buy Box, keep your prices neutral, provide high-quality products, and make sure your selected prices are competitive.
Even if some seller is selling the same product but with cheaper rates, you will outrun them because of the crisp condition of products you provide.
3. Your account health takes a dip
When it comes to winning and maintaining an Amazon Buy Box, a reputable profile is necessary!
As said above, many times, not every seller is eligible to win a Buy Box, only because of low metrics and little ratings.
If you somehow run out of stock, your Buy Box will be taken from you; shedding light on maintaining your inventory at all costs.
Therefore, keep every aspect of your account up-to-date, otherwise, be ready to lose your Buy Box.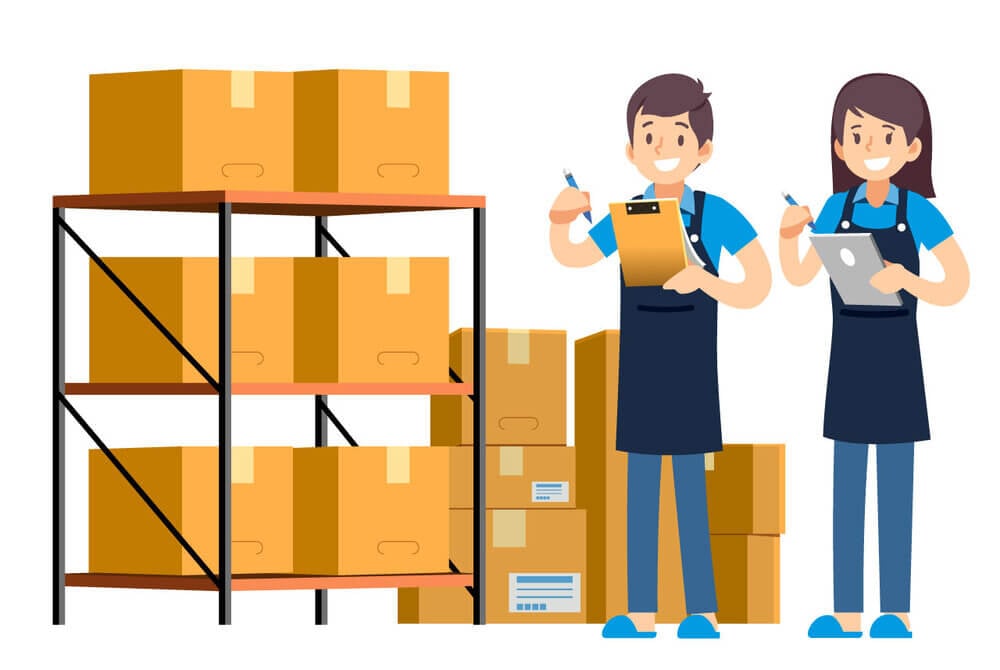 Buy Box Alternatives
So many sellers are struggling to attain eligibility for a Buy Box, but what they don't know is that Amazon is full of surprises.
That said, winning the Amazon Buy Box isn't the only road to success. You have three other options waiting:
While these methods are not as effective in terms of big money-making as the Buy Box, but they will give you a remarkable degree of credibility and visibility.
· Other Sellers on Amazon
Now you know very well how exactly the Buy Box works, you will find lots of other options beside it. Under the Buy Box, there's a listing that offers a selection of three unique listings.
Although this is a different approach, the requirements of these listings are the same as in Buy Box.
However, it may not be as visible as the Buy Box option, but these have decent chances of conversion than those brands or prices not appearing.
· The Offer Listing Page
The offer listing page refers to all the sellers who are selling a particular product, without because they are eligible for a Buy Box or not.
All offers are displayed in terms of Landed Price (shipment + pricing). Moreover, customers can also check other seller variables, such as buyer feedback, profile ratings, and discount policies.
· Your Amazon Store Page
This one is easy to understand. If your Amazon store page is doing more than well, you don't need a Buy Box, as chances are losing it when you don't have enough revenue or quality.
If your constant concern is winning the Buy Box, then you might not be able to focus on other metrics.
All successful Amazon sellers emphasize the build-up of a premium profile, full of positive feedback, excellent quality, and competitive prices.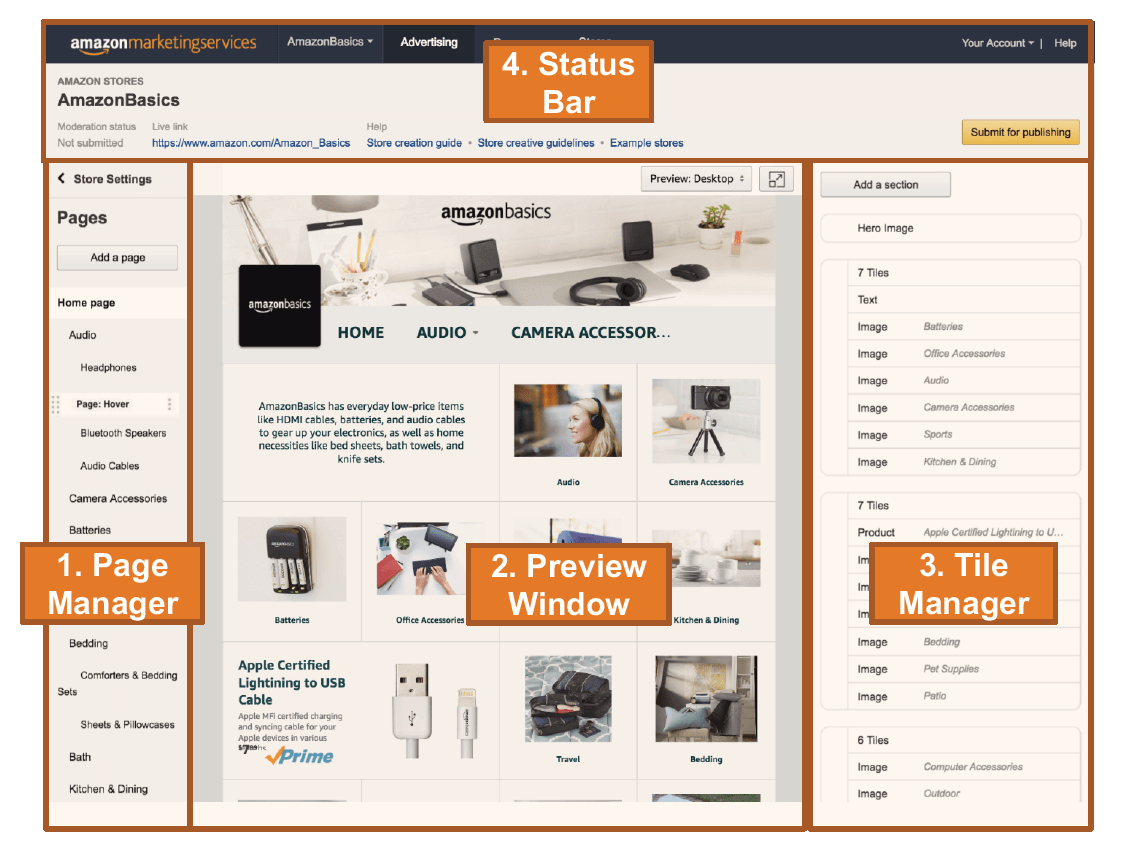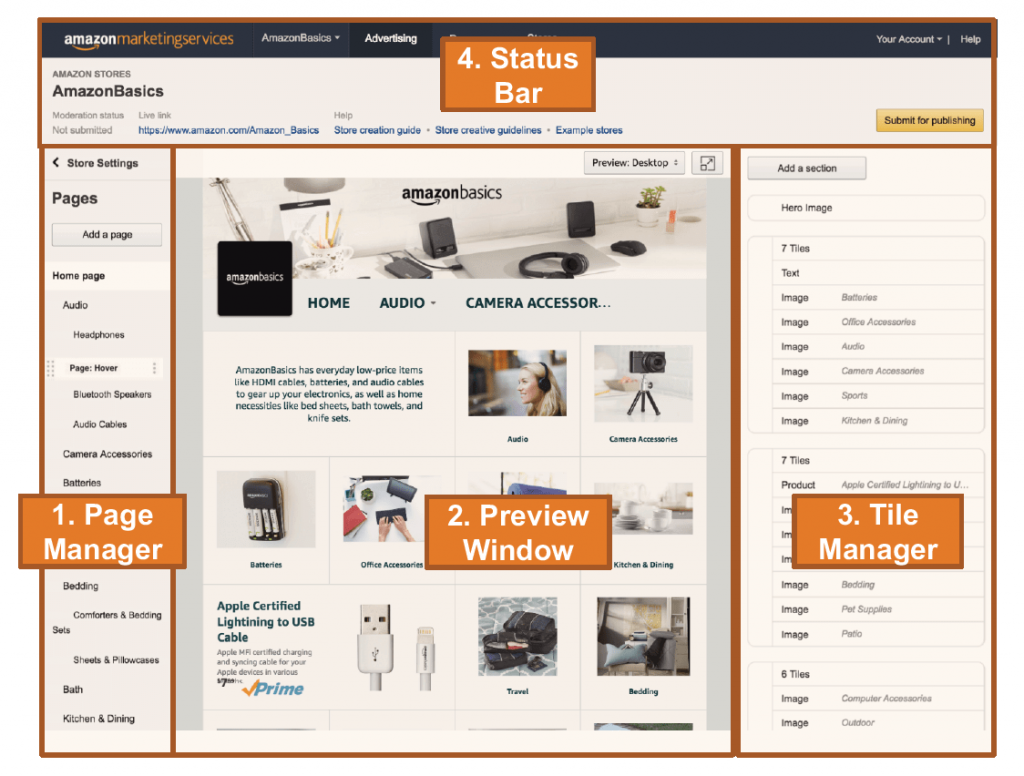 Choosing the right Amazon product niche is important
Half of the world of internet users start their product research on Amazon while the other half prefers Google. It's no wonder you want to become a seller on the largest profitable sits on the internet.
The vast majority of product niche available on Amazon often rattles a seller, as Amazon holds up to 12 million products.
Therefore, it is difficult to determine which product niche will produce ultimate ROIs.
Fortunately, the process of choosing what to sell and how to sell on Amazon is not complicated at all, but if the Buy Box is involved, things can quickly escalate.
However, you are allowed to perform comprehensive research on Amazon to find the most popular niche.
To make a low-risk product pick, sellers must do their homework on which product will help them make the most profit.
Suggested reading:Best Selling Products On Amazon and Top Selling Categories
Sales within these categories are not placed under such restrictions
With the Buy Box in mind, some sales on Amazon are restricted for sellers, but there are still a few good ones left, including:
Baby products: The market for baby products is very lucrative. Lots of "about to become parents" prefer to buy safe and quality baby items from Amazon. You'll find a lot of competition under this niche, including pregnancy braces, baby hip seats, pacifier feeder, baby mocassins, and mother care products.
Other than that, the most popular baby item sold on Amazon is the baby monitor. Your baby inventory must have a baby monitor because that's an essential baby product for all parents.
Books: Undoubtedly, selling books is the best way to get started. It is a widely popular category on Amazon, mainly because most individuals can't find their preferred books in a physical store.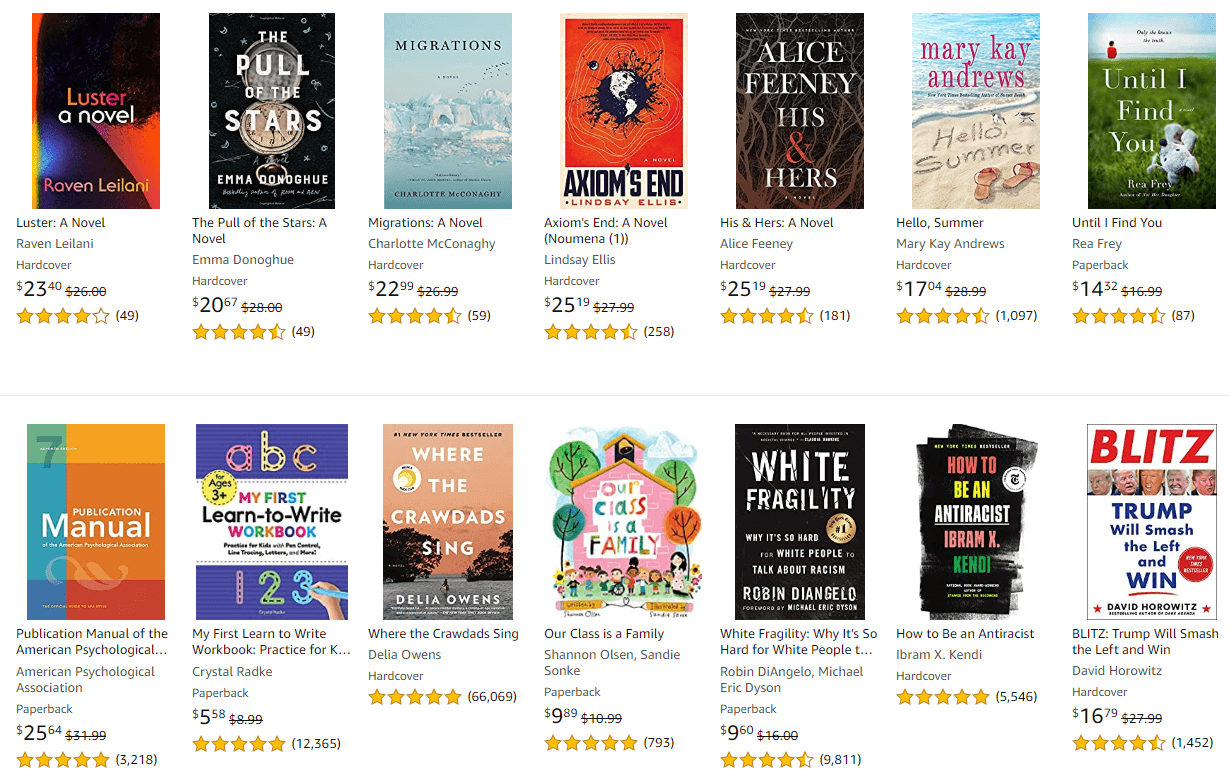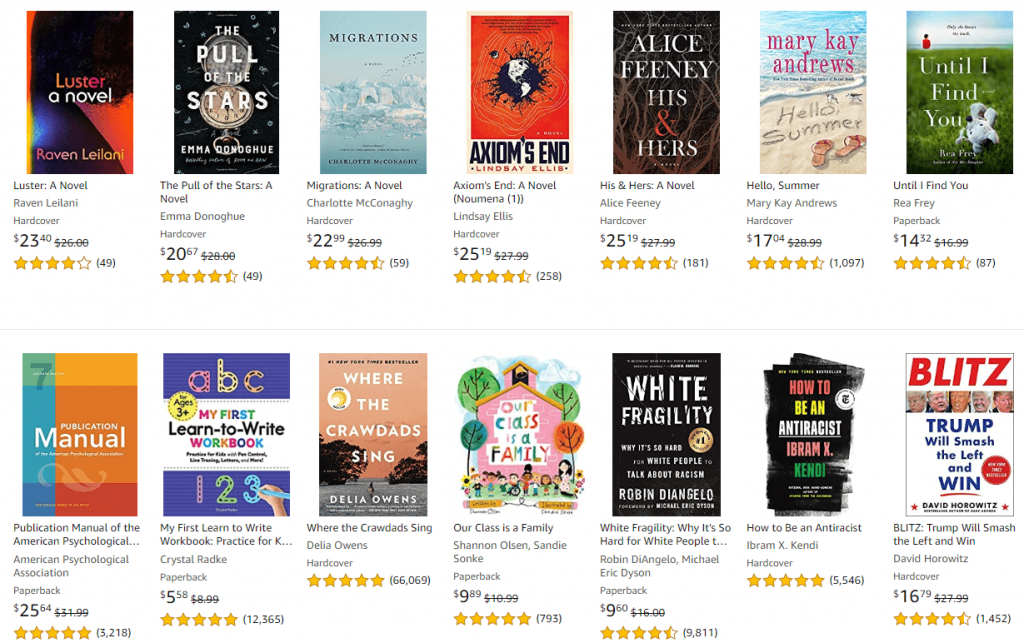 You can always find what you need on the internet, and the same implies for books; plenty of Amazon sellers sell exclusive books. Buyers can find new releases, old-timers, classics, best-sellers, all sorts of book genres within $20.
For a seller, books are an excellent option because most buyers purchase books in bulk, leaving you in a tremendous amount of profit.
Cameras: The camera market may be a different niche for several reasons. Camera accessories can be very profitable if you can find the right quality. The photo and camera market claims about $2 billion annual sales.
Selling camera accessories and bodies can be an excellent addition to your online Amazon store. Photogenic or camera-passionate people are always willing to spend thousands of dollars on a high-quality camera, and if your store has that, you're the lucky ones.
Moreover, you can even create a blog about cameras and such gadgets alongside your Amazon store; it will surely help you win the Buy Box.
Jewelry & Clothing: From gym clothes to sunglasses to earings, the Jewelry, Shoes & Clothing category is the highly preferred and profitable one. At the same time, there are multiple sellers on Amazon who specialize in this category, so expect a lot of competition.
The best part of selling clothing on Amazon is that you can sell DIY projects as well, and if your brand is unique, you can make your way to the top. Additionally, it is essential for a seller to know that buyers don't come near products at high prices, they prefer discounts.
The average discount rate is $17 on clothing and jewelry, including blue-light glasses, high-waisted leggings, tank tops, and more.
Video games: Videos games have a special place in everyone's hearts. Without a doubt, this is a top-selling category on Amazon, as gamers tend to buy video games online instead of a store.Each gamer spends 23.5 billion video games annually, and that's a plus point for every seller.
Buyers will come to you if you have new releases and exclusive games on your store. Moreover, you'll never have to regret selling video games because it's a growing industry; lots of profit for you.
Home, kitchen, and garden: Kitchen, gardening, and home décor items are always high-in stock. Like all other items, gardening tools are often bought from Amazon because they are cheap and quickly found.
So, make sure to have a vast spectrum of gardening, home, and kitchen décor items in your Amazon store.

Music and musical instruments: Musical instruments are an easy-selling niche on Amazon. Additionally, musical instruments are not cheap, so even if you set the bar too high, you will still get consumers.
Office products: Items like staplers, papers, cups, stationery, and such are popular purchases on Amazon. Moreover, if you have versatile and better office products from other sellers, then you must set them with competitive prices. Premium products deserve a premium price.
Pet supplies: Pet supplies like brushes, gloves, pet food, and other such items are frequently bought from Amazon, and there's a lot of competition in this category. Huge number of sellers from all over the globe are selling the same products from a different brand, so this is a tight niche.
Somehow, if you can manage to take the leap and offer high-quality pet supplies, buyers will pick you instead of any other. It is another quick way that leads to the Buy Box.
Software & Computers: In the United States, approximately 234 million people own a laptop or desktop. Also, there are 144 million tablet owners, as well. Bill Gates became a billionaire with computers – there's a chance you might become one too!
Computers and software are a comfortable niche, as you can find lots of suppliers offering you with reasonable deals. It could be anything from earbuds, mice, and keyboards to case, computer components, bags, and more.
There is a lot of growth in this category because technology is rapidly advancing, so something new is always available to sell.
Sporting goods: On Amazon, buyers are spending $70 billion on sporting goods yearly. From school to colleges, all sports teams require spots equipment. Besides that, there are plenty of adults who love to buy sports items and play with their friends. So, there's no shortage of buyers in this category.
The benefits of selling sporting goods are enormous, meaning people are willing to spend big money.
Even parents buy sporty goods from Amazon, but only if there is quality.
Selling sports equipment on your Amazon page can bring in plenty of consumers, plus your chances of winning the Buy Box will increase.
Tools and hardware: Hardware tools are one of the necessary items for people who love to craft. Selling power tools, such as saws, hammers, drills, etc. will instantly help you dominate the field of online marketing.
Toys and games: This may come as a surprise, but toys and games are the third-largest categories on Amazon. Even the most random games and toys are quickly sold on Amazon. Other than that, toys do well if they are accessible or offered in bulk. For instance, Play-Doh is on top right now.
Suggested reading:How To Wholesale China Toys? Best 8 Toys Wholesale Market In China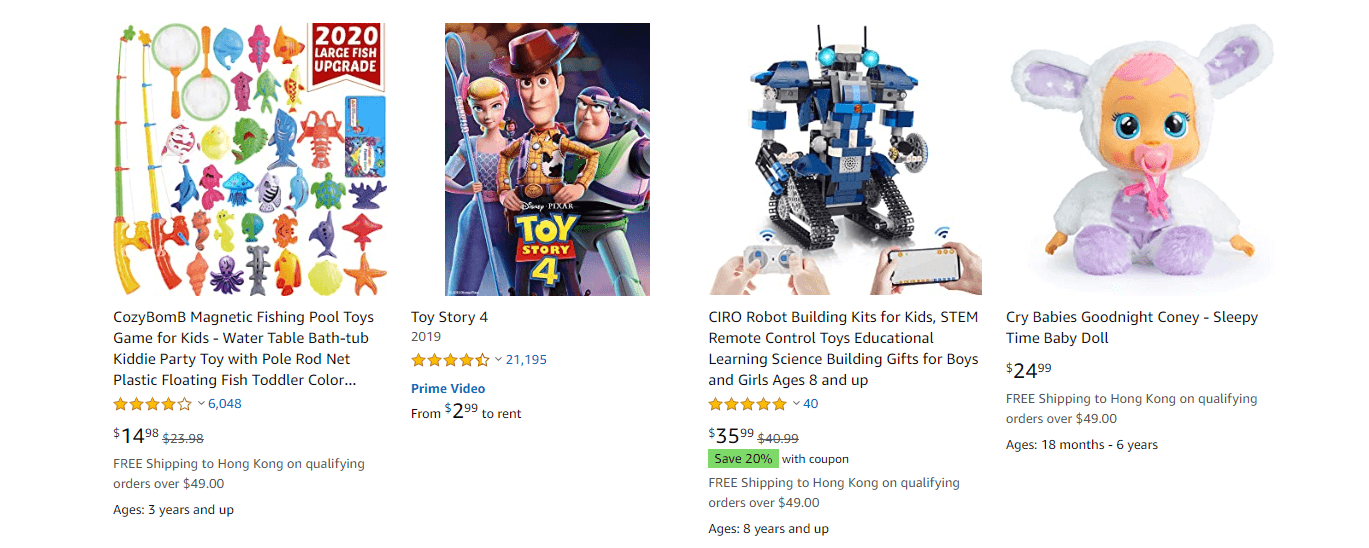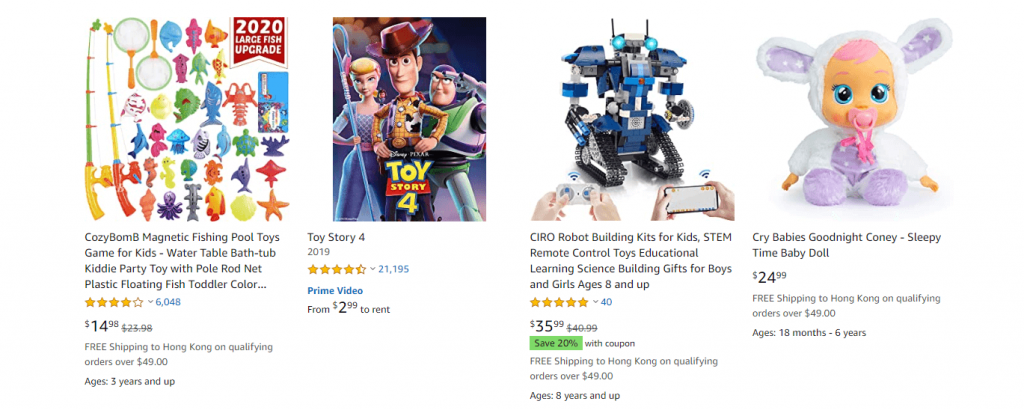 Even if you dedicate your Amazon seller account to selling toys and games only, you'll still be closer to the Buy Box than ever. It is an excellent category to sell, plus it has no limitations or restrictions.
Videos and DVDs: Does your store contain a vast amount of movies? Even for an unsuccessful seller, adding hundreds of DVDs and videos in your Amazon store can lead to a lot of profit.
Moreover, Blue-rays and DVDs are not dead, people still love to watch physical movies, so this is a reputable niche. Dropshipping DVDs, Blu-rays, and CDs are accessible in terms of shipping and money-making.
Lots of people search for Blu-rays and DVDs on Amazon because it plans the best route for winning the Buy Box, plus it will increase your profile's rank.
Amazon's charges for dropshipping are reliant on the size of items; you must sell items that are lightweight and easy to post with a decent profit margin.
No seller has ever won the Amazon Buy Box via products; it's all about success, varying on different metrics.
The most critical step of winning a Buy Box is to please Amazon by standing up to its algorithm.
How LeelineSourcing Help You find the best Amazon products and competitive prices for you.
Are you a competitive seller looking for a source that will help you find hot-right-now prices for your Amazon store? If yes, then LeelineSourcing is your perfect companion.
LeelineSourcing lets you import products from China in the easiest possible way. It's the best sourcing company that finds competitive prices, follow-up production, delivers products, and helps you locate factories.
The services of LeelineSourcing include:
Best factory-driven quota
Factory audit and proper inspection of products
Negotiation on your behalf with the retail seller
We provide 1-month free product storage for your items
Shipping products from China will help you get a discount
By working with LeelineSourcing, you can become one of the top sellers of Amazon with a Buy Box.
When you deliver high-quality services, your rank automatically increases on Amazon. That said, contact LeelineSourcing now and give your business a taste of success.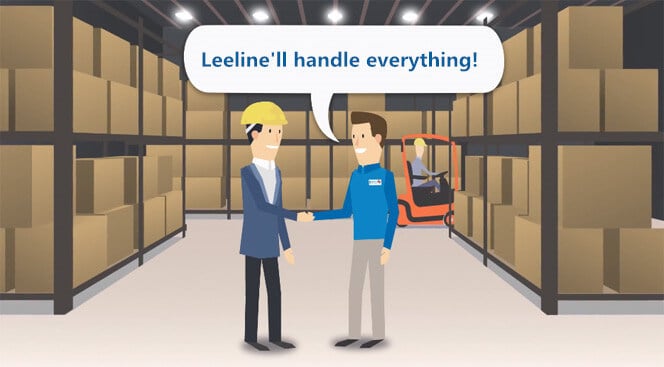 FAQs About Amazon Buy Box
1. How can I know whether or not I'm winning the Buy Box?
To find out whether to have the Buy Box or not, check the current price in the buy box price section. If it matches your quota, then chances are you already won the buy box.
Furthermore, if your listings are priced under 5%, and you sell premium-grade products, then you are close to winning the Amazon buy box.
2. How long does it take to become eligible for the Buy Box on Amazon?
For a seller, it takes at least three months to qualify, only if your statistics are presentable. The products also have eligibility criteria.
If you are the single seller of that item on Amazon, you will not be eligible for the Buy Box.
The Buy Box is the reward of competition, and if there's no competition, no Buy Box. Even if you do get the Buy Box, and at some point, you become the only seller of a particular product, you buy box will disappear.
3. Does every product on Amazon have a Buy Box?
The Buy Box is available on the right side of the product detail page, where buyers add items into their cart to purchase.
Not all sellers are eligible for a buy box, and almost 82% of Amazon sales pass through the Buy Box. The percentage is higher for mobile purchases.
4. How can I track my Buy Box?
To track your Buy Box, you must determine your seller eligibility. After that, log into Seller Central and go to "Preferences" on the Manage Inventory page.
Click on the "Buy Box Eligible" option and save. That way, you can track your Amazon buy box eligibility status.
5. How to Optimize Your Prices on Amazon?
Here is how you can optimize your prices on Amazon:
Use target keywords. Amazon uses keywords to rank your products in high search results.
Add quality images
Earn reviews
Optimize your product descriptions
Optimize the product features portion
Set the right price
Optimize your listings
Suggested reading:How to Optimize Your Amazon Product Listings?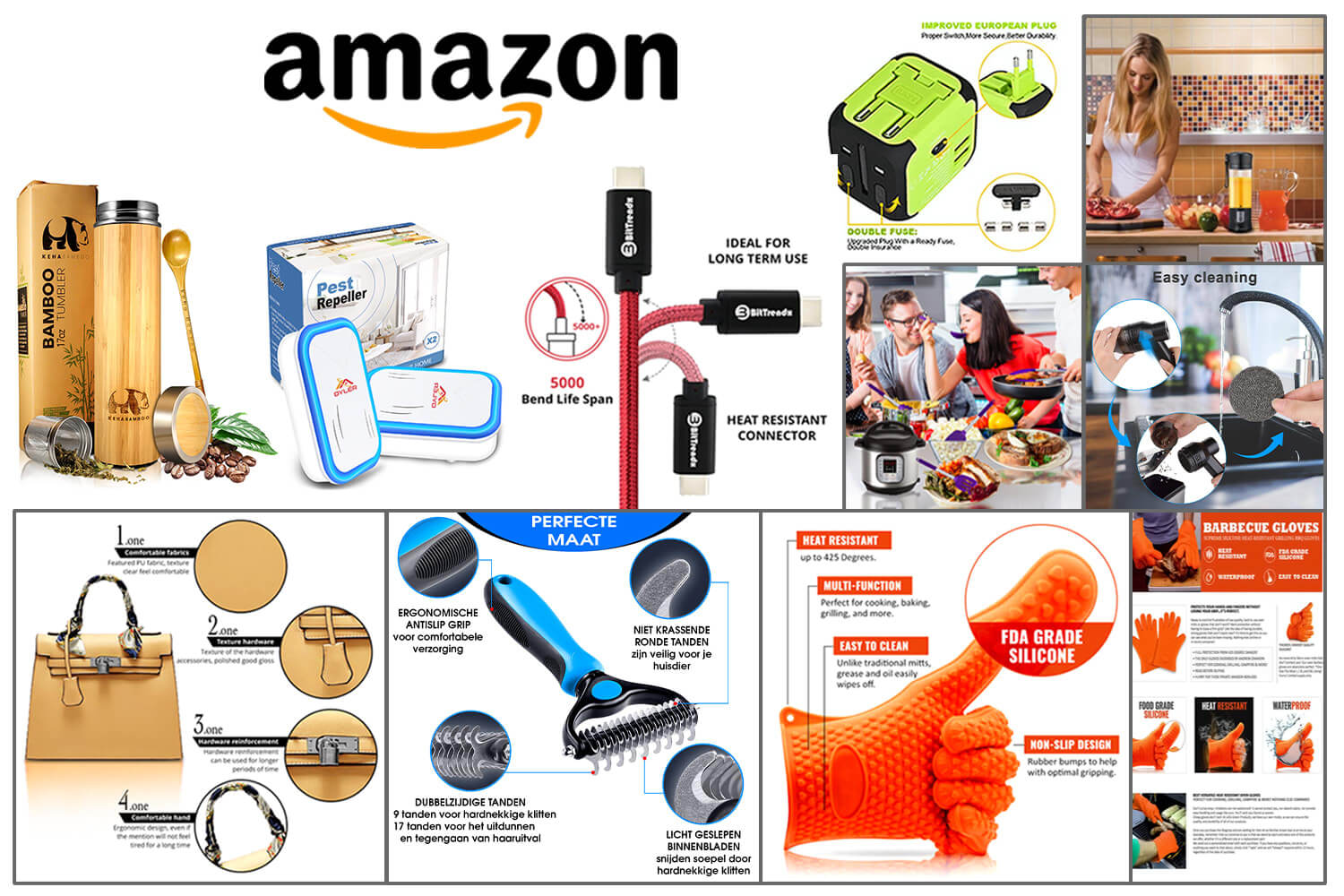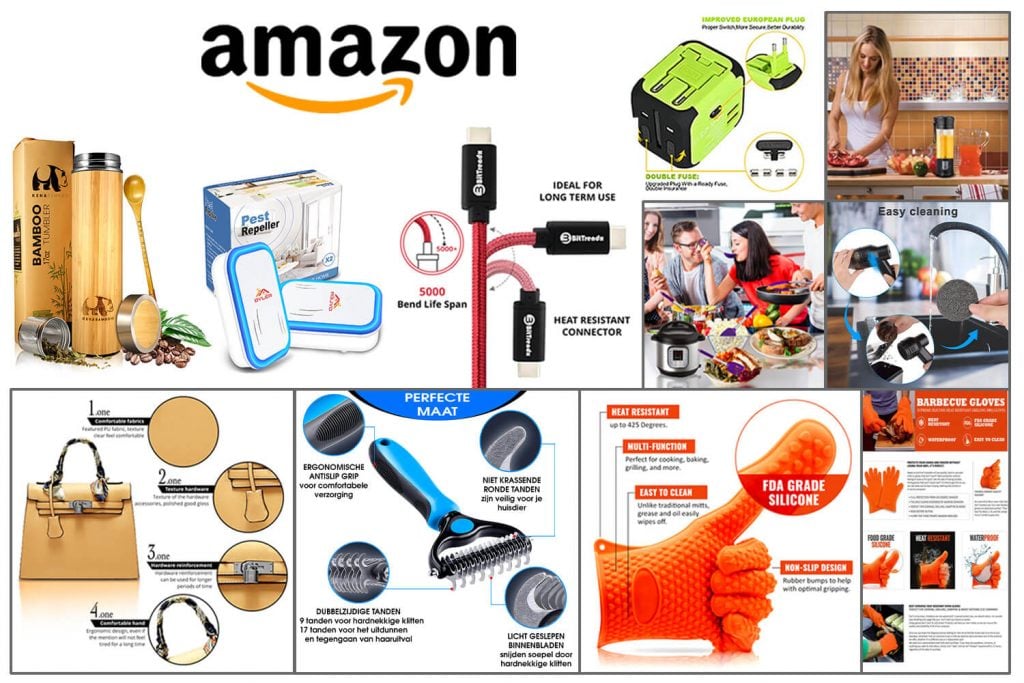 6. How to Calculate Your Buy Box Percentage?
The Amazon Buy Box percentage refers to the % of page views where the buy box appears for the customers to add items to their cart.
The percentage drops when:
Your product was not available for purchase with the Buy Box. That usually happens if you are selling a used item that also appears on the "Other buying options" section.
Your item was not in stock.
The Buy Box would appear in the customer purchasing from a different seller.
Furthermore, Buy Box percentage only notifies you whether your product will be bought by a customer who clicked on the Buy Box. Besides that, it also determines your profile's reputation.
Final Thoughts on Amazon Buy Box
There is no ninja technique to winning the Amazon Buy Box; it's a complicated process full of metrics to be noted and practiced.
Put your focus on some essential variables, including becoming an FBA seller, improving your customer service, and understand how pricing works.
Additionally, have prime products in your inventory, then you can snag the buy box effortlessly.
So, all that matters is you be algorithmic about your plans because Amazon is way ahead of you in that scenario!
We are sorry that this post was not useful for you!
Let us improve this post!
Tell us how we can improve this post?