Commonly medical supplies are referred to the disposable health care products.
These products are generally prescribed by the physician or doctor to the patients when they face some illness or injury.
Hence, these medical supplies or products cannot be used without having a disease or injury.
Furthermore, medical supplies also include Durable Medical Equipment (DME).
These are products that are needed by the people after they get discharged from hospitals.
In this situation, these products are used for care purposes at home.Patients need different DME products respective to their needs.
Some need special equipment to live a better-quality life to live independently as possible (Long-term use), e.g., wheelchairs and Hospice Bed, etc.
Others may need this equipment for the desired period only (short-term), e.g., medicines and bandages, etc.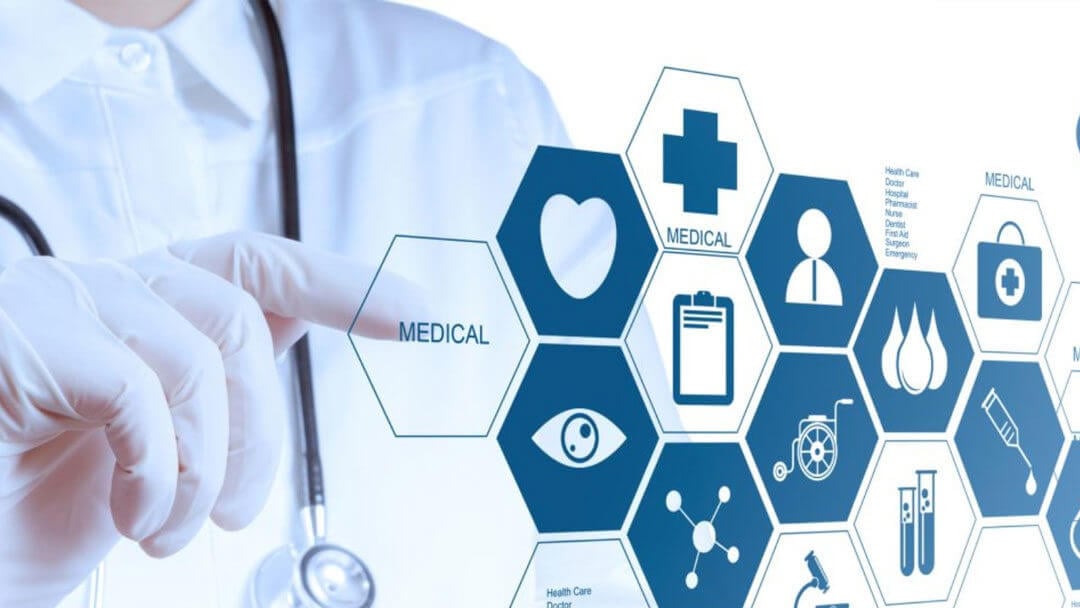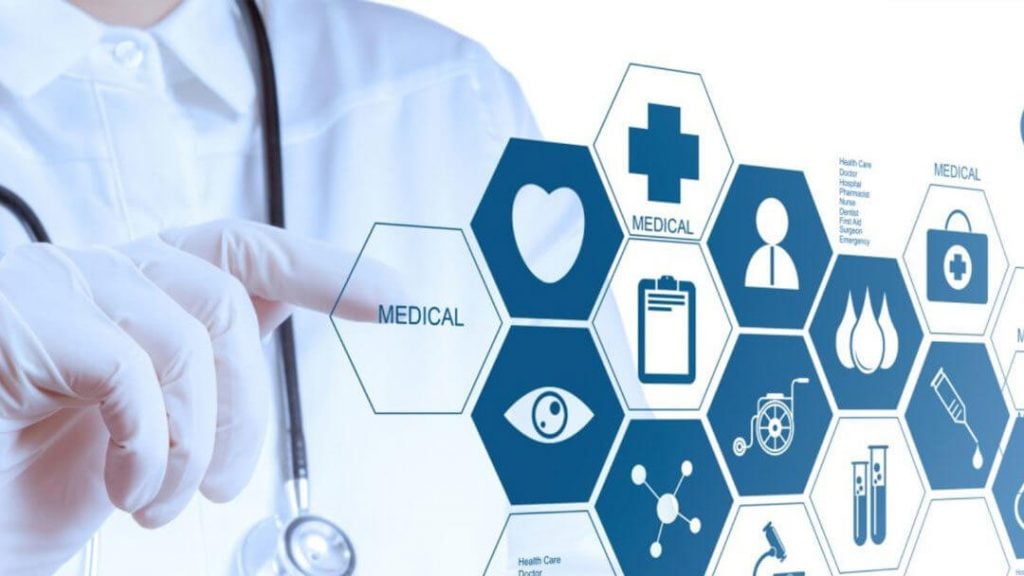 China is the manufacturer of almost every product related to the medical field. China is not only a prominent manufacturer but also a leading exporter, too, in this field.
Whether these are medical devices, medicines, or protection products, China is an excellent option to deal with medical supplies.
Moreover, China is growing its medical supplies manufacturing by 7.7% annually for the last five years. Factories need to follow the regulations, such as Good Manufacturing Practice (GMP). Hence, quality medical supplies are produced in China.
Today, we will discuss in detail the medical supplies, specifically from the perspective of China. I have utilized many sources to gather information that will surely proof beneficial for you. s
What Type Of Medical Supplies?
There are different types of medical supplies being made in China. We will discuss them one by one as under;
· Wholesale Gauze From China:
Specifically, in the medical field, Gauze is referred to as a white bleached cloth or fabric that is used in dressings, bandages, and surgical sponges. It is widely used as wound care dressing worldwide. Gauze is manufactured from Fibers of cotton, polyester, rayon, or a combination of these.
Hangzhou Singclean Medical Products Co., Ltd. is amongst the top manufacturer of Gauze in China. The company ensures the quality production of its products with qualified staff and through a quality management system.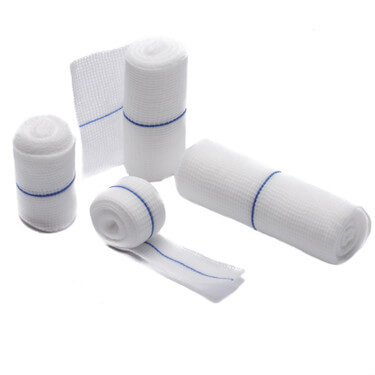 · Wholesale Bandages from China:
It is a piece of material that is used to support a medical device (splint of dressing) or to limit the movement of a body part. Other bandages such as elastic bandages are used without dressings that are used to heal the swelling.
Zhejiang Bangli Medical Products Co. Ltd. was established in 2003 and is the leading manufacturer of Bandages in China. They deal in all kinds of bandages such as first aid bandages and cohesive bandages etc.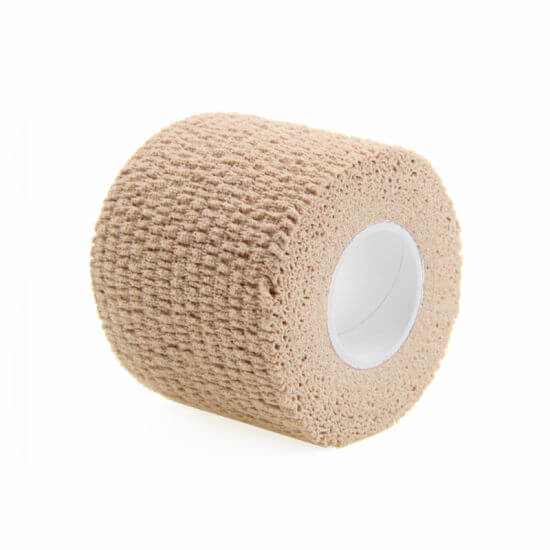 · Wholesale Medical Coveralls From China:
Coveralls is a one-piece suit with full-length sleeves and legs just like a jumpsuit, but normally less tight. It is worn as a protective cloth during some medical staff according to their duties. The main feature of a suit is that there is no gap between the jacket and trousers.
Shanghai Zimai Safety Technology Co. Ltd. is situated in Shanghai, China. They are a professional supplier in Personal Protective Equipment (PPE). Their main products include coveralls, gloves, and safety shoes, etc.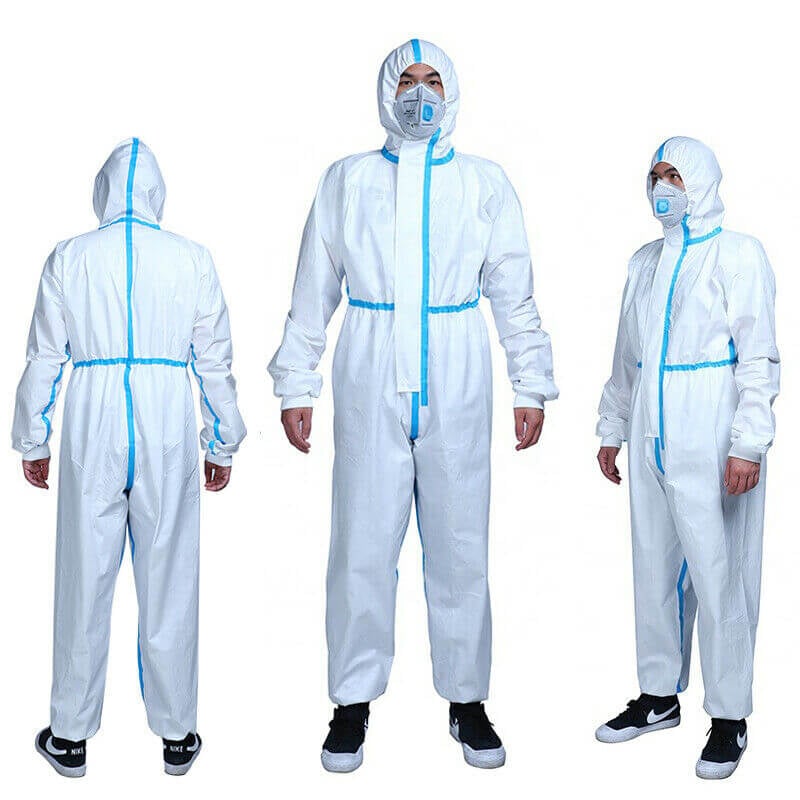 · Wholesale Medical Exam Gowns From China:
A medical exam gown is, sometimes, also called a hospital gown. It is a long and loose piece of cloth worn by the doctors and patients in the hospital during treatment. It is also used by bedridden patients as their clothing.
Wuhan Woohoo Co., Ltd. is located in Xiantao City, Hubei, China. They are specialized in manufacturing surgical gowns, protective gowns, overall, and isolation gowns. They are a good option if you want to purchase medical Exam Gowns in bulk from China.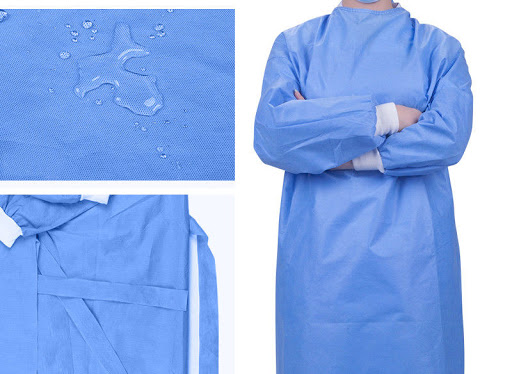 · Wholesale Medical Face Masks From China:
Medical face masks are adjustable face masks that are used to cover the nose, mouth, and chin of the wearer. It is mostly used by the medical staff (doctors, nurses, attendants, and lab technicians).
Louis M. Gerson Co. is an ISO 9001:2009 certified manufacturer and approved by NIOSH and CE. They also manufacture Face Masks, cartridge respirators, and particulate respirators.
Suggested reading:Wholesale Face Masks From China Medical Mask Manufacturers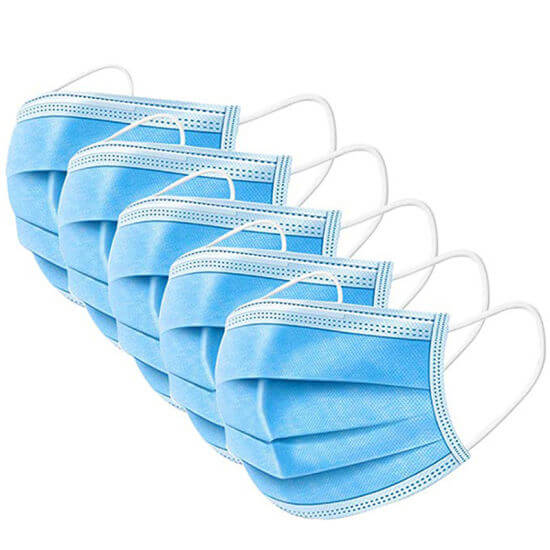 · Wholesale Medical Gloves From China:
One of the protective equipment, medical gloves are worn on the hands. It protects from the spread of illness or infection in the course of a medical examination or procedure.
If you are searching for a supplier of medical gloves in China, you must consider this company. It was established in 2000 and deals in all polythene hygienic products, including medical gloves.
Suggested reading:Wholesale Medical Gloves From China Medical Gloves Factory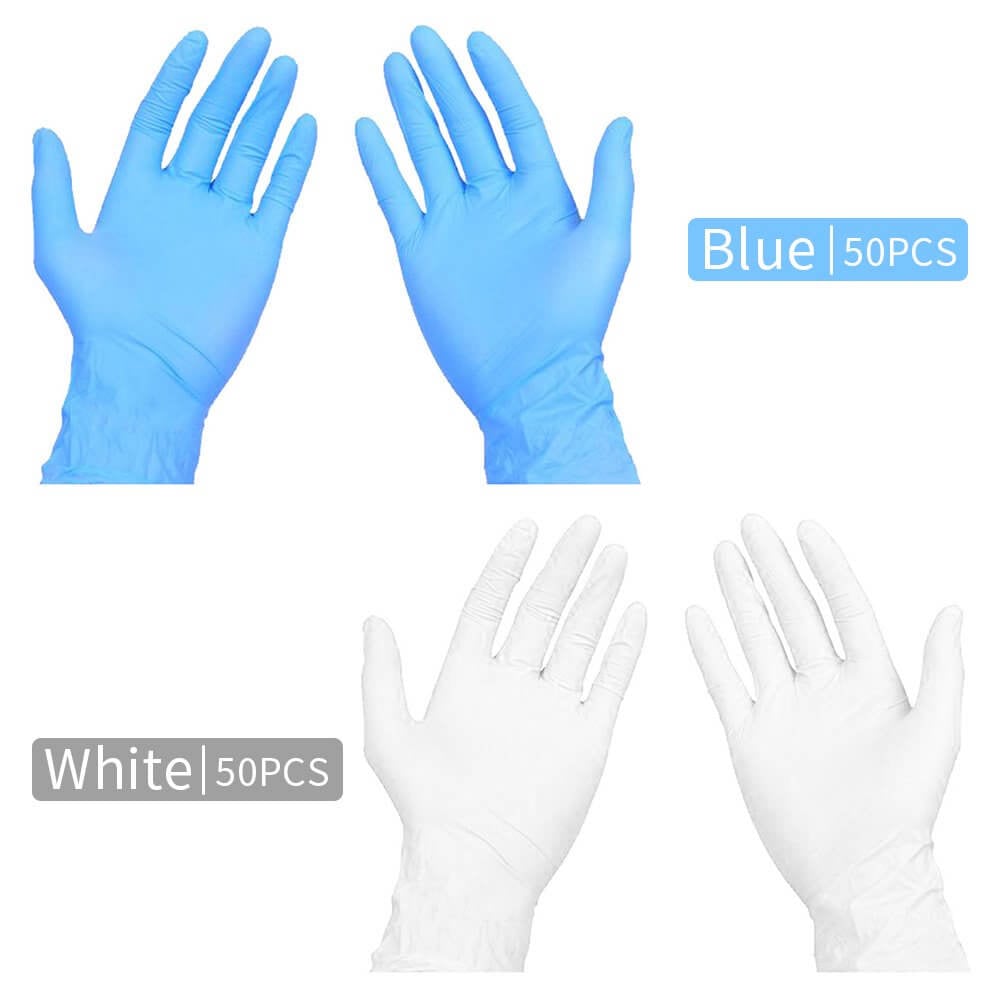 · Wholesale Disposable Shoe Covers From China:
Shoe cover, as the name suggests, is a cover used to wear on shoes. These are used, especially when the wearer is moving to the hygienic environment, for example, Operation Theatres, Medical Wards, and ICUs.
The best option in China regarding shoe covers is Xiantao Huafeng Nonwoven Products Co., Ltd. They manufacture shoe cover and other nonwoven medical products.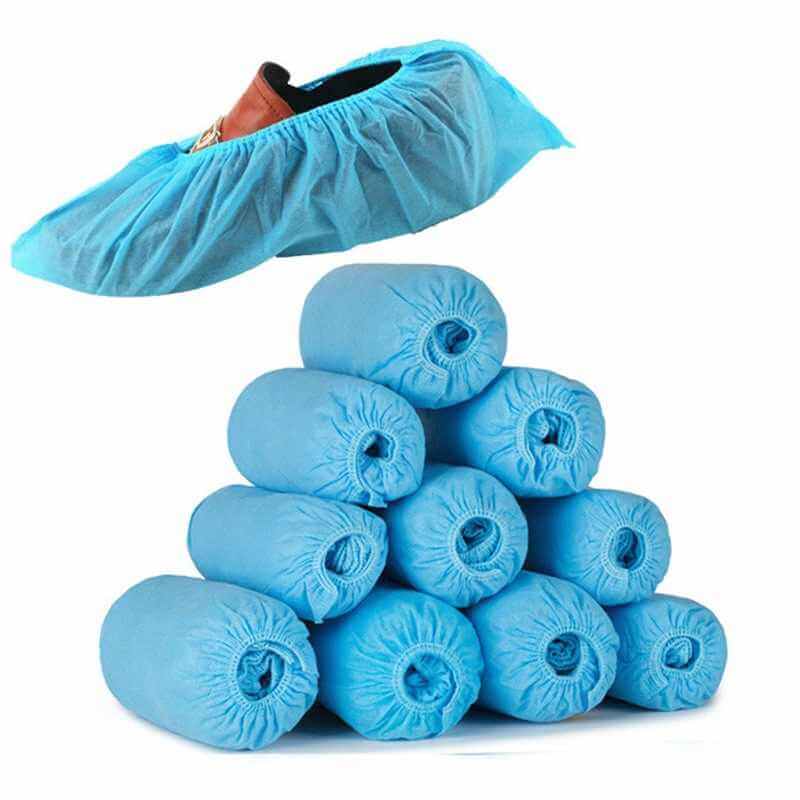 · Wholesale Lab Coats From China:
It is a loose-fitted coat ordinarily white in color with two deep pockets on the front bottom. Usually, it is worn in the laboratory or medical facilities. Also, medical students and doctors are supposed to wear it during their classes and duties, respectively.
In China, one of the best options is Xiantao Topped Nonwoven Protective Products Co., Ltd, while you are dealing in lab coats. They further manufacture face masks, surgical cap, shoe cover, and other nonwoven medical products.
· Wholesale Medical Protective Eyewear From China:
Medical protective eyewear is used when eye hazard exists during medical treatment. For example, an eye specialist uses laser surgery.
Xiamen Safercre & Sword Medical Technology Co., Ltd is the top option when you want to import protective eyewear from China.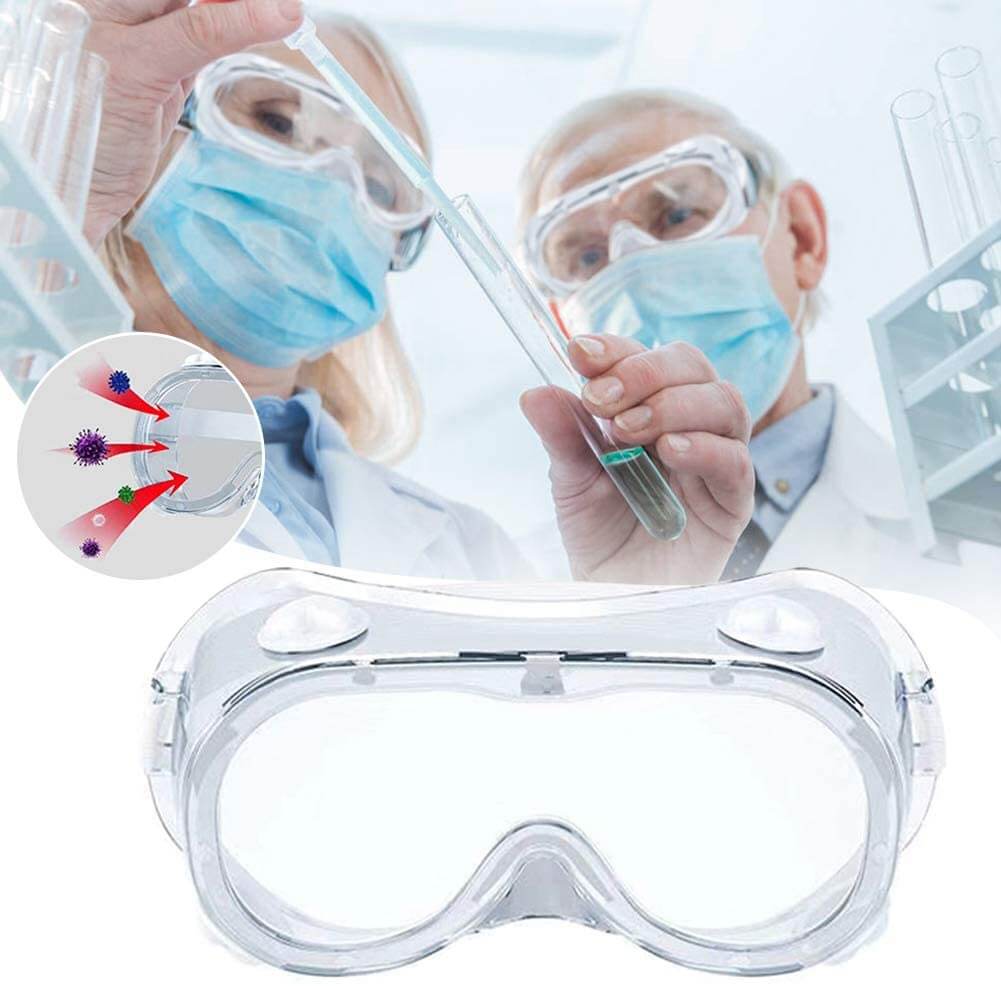 Is A Medical Supply Business Profitable?
If we see medical supplies that are used in hospitals, clinics, medical centers, and even in homes, many of them have been manufactured somewhere in China.
Many reasons make the manufacturing of medical supplies competitive as well as cheaper in China. Some of these are;
Raw Material:China is also producing the raw material of almost every medical supply itself.
Expert Designing:Having diverse experience, China makes attractive designs of the products which are accepted worldwide.
Economies of Scale:Due to the mass production of medical supplies, China achieves the benefit of Economies of Scale.
Dedicated Human Force:It is generally believed that the people of China are very dedicated to their work. It helps China to produce quality medical supplies.
Cheaper Human Labor:In addition to the dedication, in China, labor is much cheaper than in other countries. It, too, adds up in cost-effectiveness.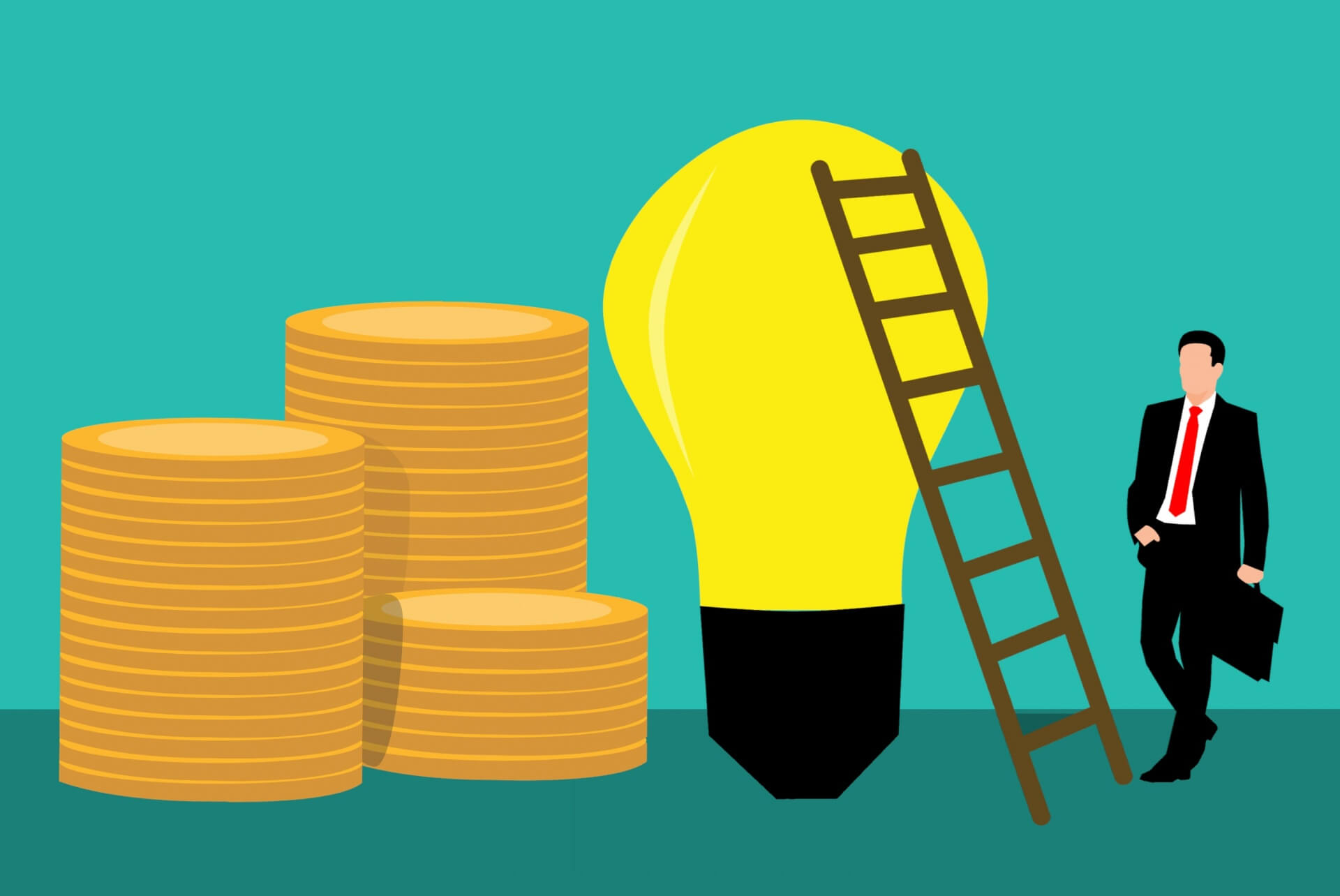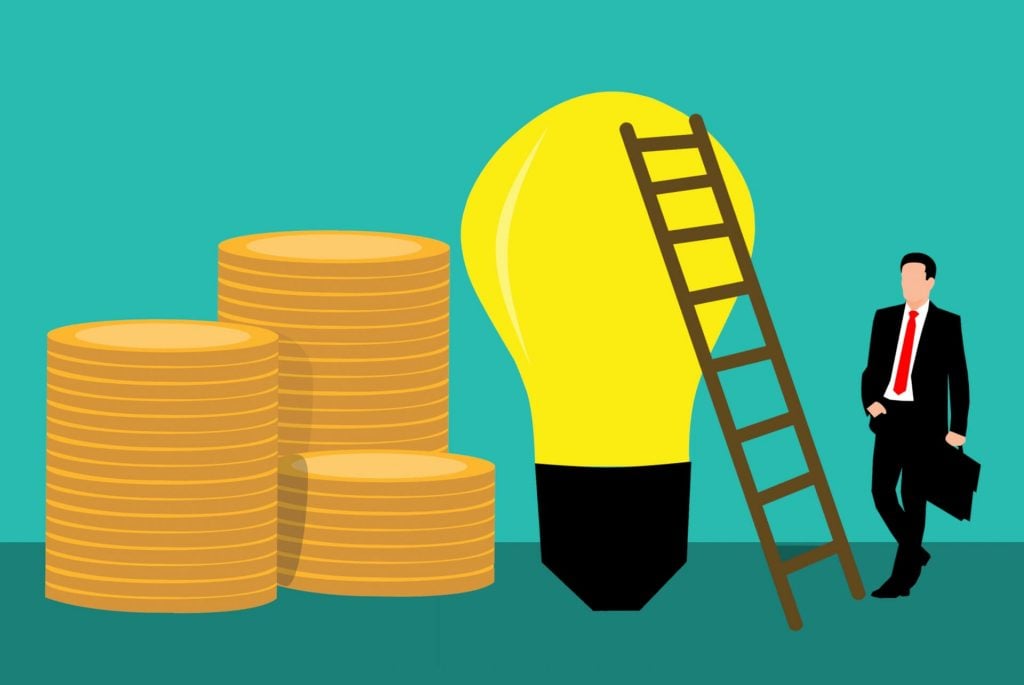 Do You Need A License To Sell Medical Supplies?
Dealing with medical products and supplies is very sensitive because it is directly attached to the health of the human being. Therefore, in every country, the business in this field needs specific licensing and certification.
Whether you need a license or not, it depends upon the rules and regulations of your residential country. For example, if you want to sell medical supplies, you need a license from the National Medical Products Administration (NMPA).
National Medical Product Administration is under the State Council of China. NMPA is in charge of supervision on the health food, safety management of food, cosmetics, and all medical supplies.
Is It Illegal To Sell Medical Supplies?
Manufacturing and selling medical supplies is a very profitable business. There is nothing like being illegal to sell medical supplies. Here again, to decide it is legal or illegal, you need to know your country's law.
There is a department, body, or institute which is responsible for dealing in medical affairs in every country. You should contact that institute. They can provide you with a complete list of medical supplies to check if your supplies are legal or illegal.
For example, to check whether it is legal or illegal medical supplies in China, you need to contact with Good Manufacturing Practice (GMP).
If your supplies fulfill the requirements set by the GMP, then that is legal; otherwise, you cannot sell your medical supplies in China.
Where To Sell Medical Supplies?
Now a day, the way organizations do business is completely changed. There was a time when only physical workplaces, yard sales, or newspapers were the medium to sell something.
After the advent of the internet and e-commerce, companies prefer to sell their medical supplies online.
There are more than 100 online marketplaces where you can potentially reach target customers all over the world. Yes, it is a significant opportunity to sell your medical supplies because every country needs these. A trillion dollars are waiting for you.
But you must consider one thing. You should not go on all of these marketplaces at once. First, you should choose the best channel to fit your medical supplies. For example, if you want to import from China, the best options can include Alibaba.com and madeinchina.com.
Medical Supplies Certification:
Medical Supplies businesses need certification to operate in this industry. There are many certifications all over the world.
The companies need to consider the most relevant according to their geographical presence. Some of them are almost acceptable worldwide.
We will discuss some of them as follows;
GMP:Good Manufacturing Practices (GMP) are the guidelines recommended by the agencies that regulate the licensing and authorizing the manufacturing and sale of beverages and food, cosmetics, dietary supplements, pharmaceutical products, and medical supplies.
GMP is overseen by the agencies in the United States, United Kingdom, Canada, India, Europe, China, and many other countries.
CE:the European Economic Area (EEA) approves CE certified medical supplies for health, safety, and environmental protection standards. In addition to EEA, this mark is also valid in Turkey and the United Kingdom.
It is commonly supposed that all medical supplies in the European Union should have the CE mark on it as a requirement by CE. Hence, this CE mark must appear on the packaging and containers containing these medical supplies to show that the products follow the essential health and security criteria.
NIOSH: NIOSH stands for National Institute for Occupational Safety and Health. It is the US Federal Agency that is responsible for conducting research and eventually certifying the medical supplies which are needed to prevent work-related injuries and illness.
FDA:Food and Drug Administration (FDA) is another certification authority based in the USA. It supervises and controls dietary supplements, food safety, medical supplies, and more.
In addition to the USA, this certificate is also considered by other countries like Belgium, China, India, Chile, Costa Rica, and the United Kingdom.
What Is The Import Duty For Medical Supplies From China?
Import duty for medical supplies from China consist of the following six rates:
1. Most Favored Nation duty rates:
These are the most adopted duty rates. MFN rates are much lesser than general rates. From July 01, 2019, these rates have been reduced on medical diagnosis machines, printers, and speakers. To see the complete list of products considered in MFN duty rates, you can visit this webpage.
· Conventional Duty Rates:
These rates apply to those goods that originate from territories and countries that have come into the regional trade agreement with China. Till now, China has signed this agreement with almost 20 countries or regions.
China has reduced these rates with Peru, New Zealand, Costa Rica, Iceland, Switzerland, Australia, Asia-Pacific, South Korea, and Georgia from January 01, 2019
· Special Preferential Duty Rates:
These rates apply to those goods that originate from territories and countries that have Special Preferential Duty Provisions with China. Usually, these rates are lower than conventional and MFN duty rates.
· General Duty Rates:
These rates apply to those goods that originate from territories and countries that are not covered in any agreement like MFN, Conventional or special Preferential Duty Provision.
· Tariff Rate Quota Duty:
In Tariff Rate Quota (TRQ), products imported are subject to a lower rate. Products introduced other than quota are subject to higher rates. You can check the complete list of products come under this duty rate on this webpage.
· Temporary Duty Rates:
China sometimes sets temporary duty rates on various products to boost the import or export of those particular products. In 2019, China offered these rates, which were even lesser than the MFN rates on more than 50 types of raw materials of diapers, anti-cancer drugs, and kaolin.
To check the complete list of these products, you can visit this webpage.
Which Documents Do You Need When Importing Medical Supplies From China?
Admittedly, we need some documents while importing medical supplies from China. We will discuss these documents as under;
1. Shipping and Customs Documents:
For the shipment of medical supplies from China to your country require shipping and customs documents. It will also ensure that you have paid the correct amount of shipping, import, and other taxes.
You must ensure that the following documents have been provided by your supplier or freight forwarder.
Bill of Lading It is a receipt by the shipping company that they have received your goods for shipment. It entails the Importer, shipping company, Incoterm, products, quantity, and bill of lading number.
Commercial Invoice:It is a declaration of customs value for the shipment, which is onward used to calculate import duties and other import taxes. It entails the details of products, HS code, and the total value of products.
Packing List: It includes details about product quantity and the number of cartons to be shipped. It is used to track the shipment during its transit.
Certificate of Origin (C): China offers preferential import duties to certain countries. To enjoy this, you have to provide a Certificate of Origin.
2. Product Compliance Documents:
Although these documents are not the necessary part of the customs clearance process, you are responsible that your products are correctly lab tested and documented.
Customs authorities can even confiscate your shipment if you lack the necessary documentation.
Lab test reports: The purpose of this report is to prove that your medical supplies comply with safety standards and regulations.
Product Certificate: The purpose of the Product Certificate is to certify that the medical supplies are compliant with the quality standards. For example, a certificate is issued by the GMP, FDA, or any other required authority.
3. Import Licenses:
Usually, these licenses are not required by the countries to import consumer products. These are particularly only required when introduced the following products:
Agricultural products
Chemicals
Pharmaceuticals
Medical devices
Live plants and animals
Tobacco and alcohol
How do you get Best Prices when Importing medical supplies from China?
As we discussed earlier, China is amongst the leader in making medical supplies. There are numerous manufacturers, and finding an ideal one both in quality and price is challenging—anyhow, you can figure out by considering the following steps.
Enlist Top Manufacturers:First of all, enlist at least 5 to 10 manufacturers according to your demand. Some of them have been discussed regarding specific medical supplies. Further, we will discuss top manufacturers in general medical supplies in detail later on in this article).
Be clear in your quality requirements:Then you have to be clear about your quality requirements. It is very important and will help you to understand the cost. Consequently, you can set a target price.
Set a realistic target Price:Get quotations from these manufacturers and set your target price first. Even, some suppliers may ask you about this price to offer a competitive price. But keep in mind your target price must be realistic; otherwise, the deal may go wrong.
Some suppliers may ask you to find another. Still, many of them can lower themselves to your target price (unrealistic). They do it on your cost by adjusting product quality.
Price Negotiation:You must be realistic in target price, but you must also consider that prices can be negotiated in China. Well, it can be done up to a rational level. You have to decide it according to the situation while negotiating.
Get Ready to walk away:While negotiating a price, you must focus on other things too. When you have almost made a deal with the supplier, and he asks you to raise the price by offering various reasons. What should you do? It happens! Supplier tends to have all sorts of reasons like material costs went up, taxes went up, and many more.
If a supplier tries this, you must be in a position to walk away. Yes, if you let him bully you at the start, you should assume that he will continue such behavior.
Know The Material Costs: You must not make the impression that you are new in it. Your supplier must consider you as a knowledgeable person while negotiating. So, you must be up to date on raw material costs.
Other Ways To Get A Good Price:There are other ways to get the best prices for medical supplies in China. Those ways include: buy large volumes, soften quality requirements, and avoid un-necessary product customization.
What You Should Know When Importing Medical Supplies From China:
While importing medical supplies from China, you must keep in mind some important aspects. These aspects are as follows;
You must consider all the rules and regulations about this process.
You must pursue a quality manufacturer for your medical supplies
Sign a sales contract with your manufacturer. It can help you in many unplanned situations in the future.
You must know transport options both by air and sea and their costs.
In addition to their costs, you must also know the transit time of your transporter and shipper.
Can Medical Supplies Manufacturers Offer Free Samples?
Samples for Medical Supplies are very important while importing these from China. Factually, everyone wants to feel and check their products before he gives the order.
Whether you can find free samples for your medical supplies or not, it depends upon the relation between you and your manufacturer.
If you have a trustworthy relationship with your manufacturer, they can offer you free samples. Otherwise, you need to buy these samples. Providing free samples is absolutely on the privilege of the supplier. They are not bound legally and emotionally.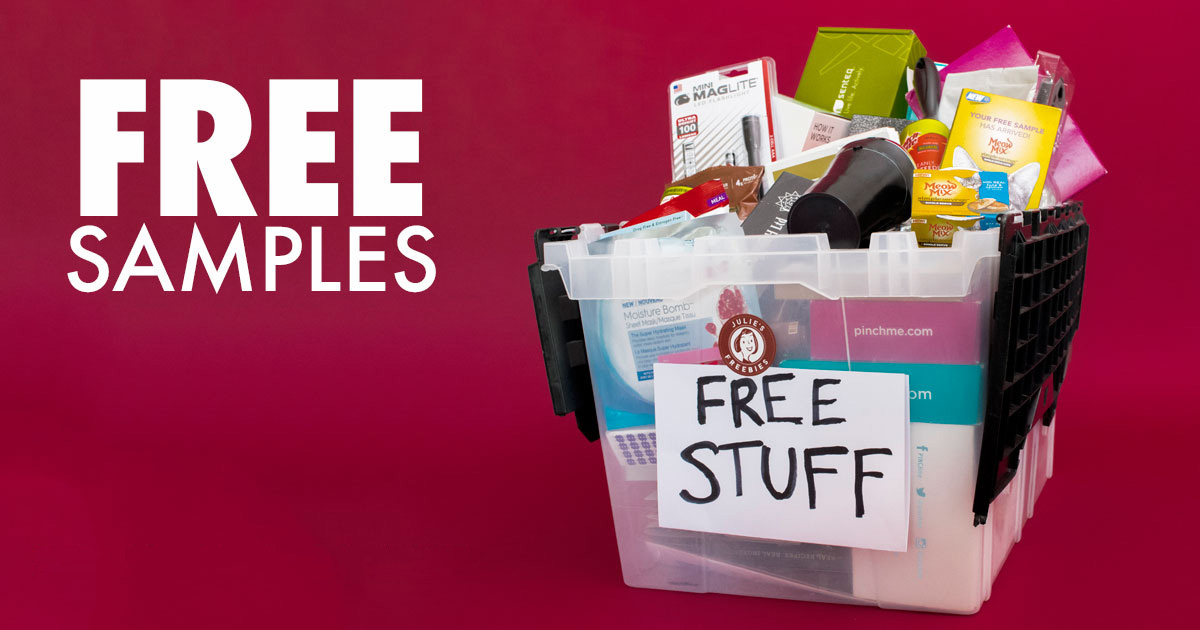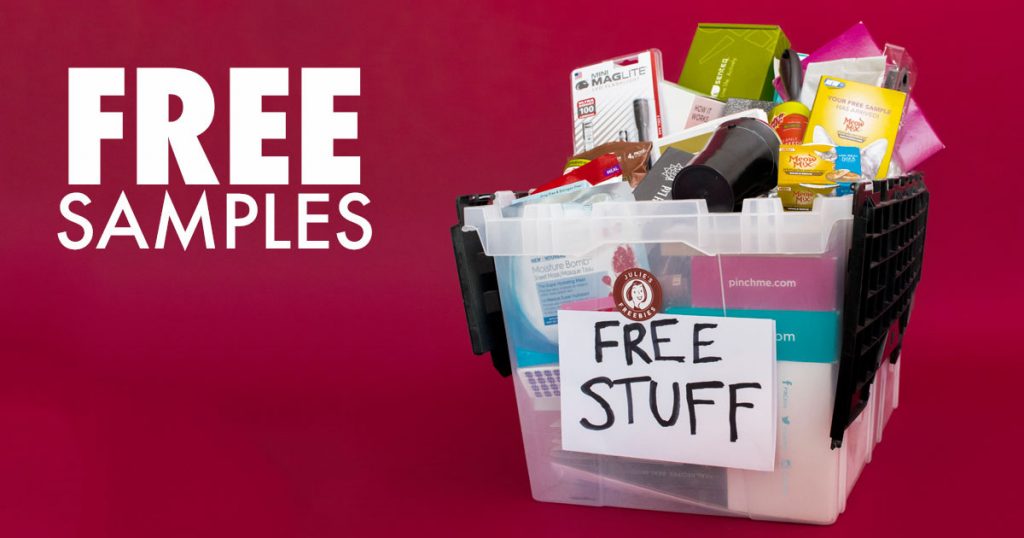 How Do You Check The Quality Of Medical Supplies From China?
Once your medical supplies are paid in full and shipped, you cannot return these. When goods arrive in your country, and you find some quality issues, you can do nothing.
Therefore, you have to be sure that your medical supplies meet all quality requirements and technical specifications before paying full money.
For this reason, quality inspection is an important step in the process. You can skip this process on your risk and cost. I recommend you to get the services of a quality inspector. Your quality inspector will check your medical supplies and will report you.
How Do You Verify Medical Supplies Suppliers?
You need to verify your medical supplier in China in two aspects:
The above two aspects can be verified by the following strategies.
You can use Chinese Supplier Directories to check your supplier's presence in the market.
Make a phone call
Check Business License
Ask for references (like bank reference letter)
Ask for samples for your medical supplies.
You can demand to check the products at the factory for the factory audit.
Properly use the Database of the Chinese Supreme Court.
Top 10 Medical Supplies Suppliers In China:
China is the leader in the manufacturer and is seen respectfully in medical supplies around the globe. China deals in almost every type of medical supplies. Here, I have discussed the list of top 10 medical supplies suppliers from the country;
This company was found in 2003 and is situated in Yangzhou. They are specialized in producing and trading in medical supplies and are ISO14001:2004, ISO13485:2012 certified.
Their main products include Gauze sponge, Gauze Swab, Lab Sponge, Nonwoven Sponge, Elastic Bandage, and other nonwoven products.
They are exporting their medical supplies to Europe, the USA, Middle East, Southeast Asia, and Africa.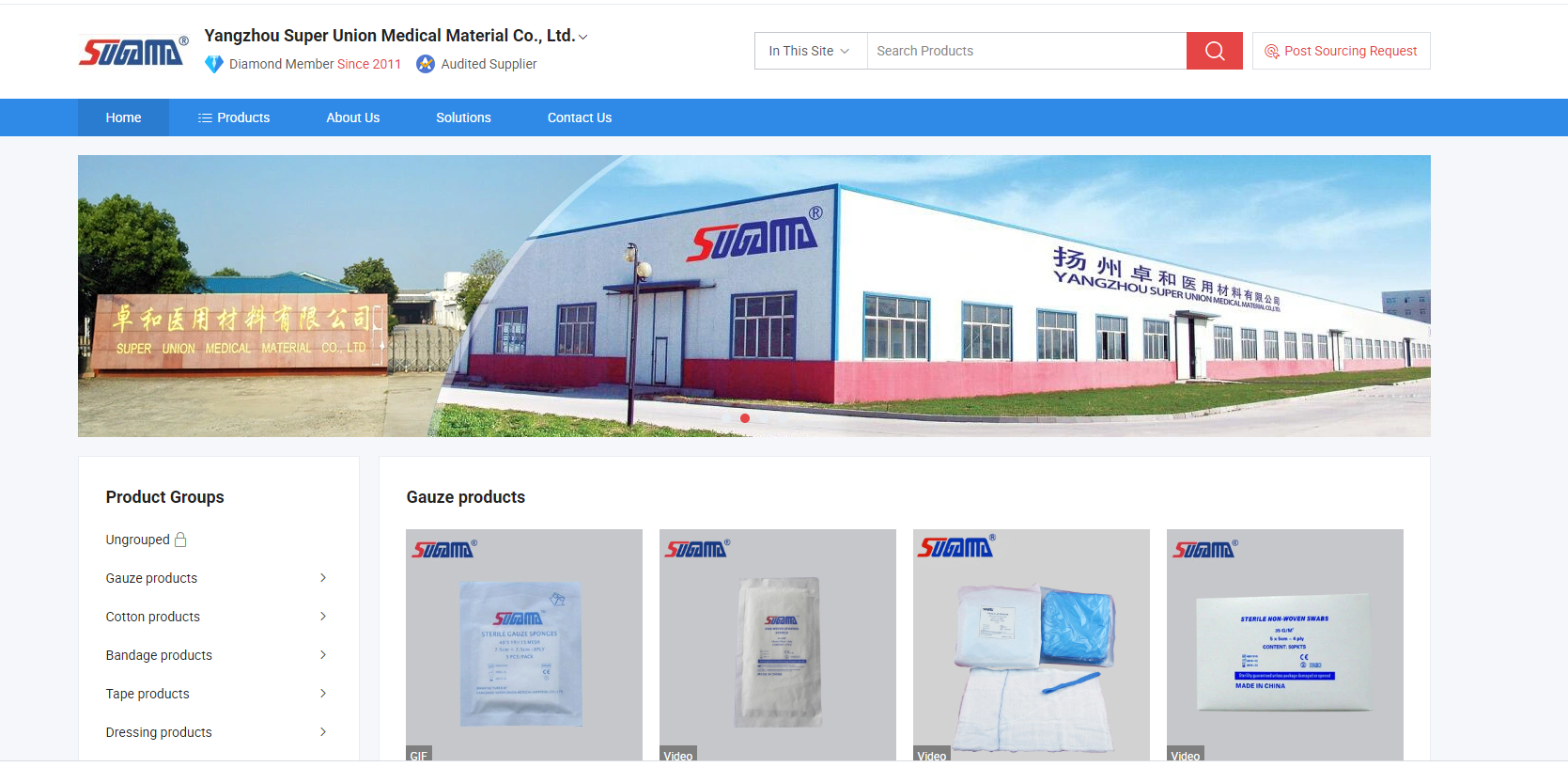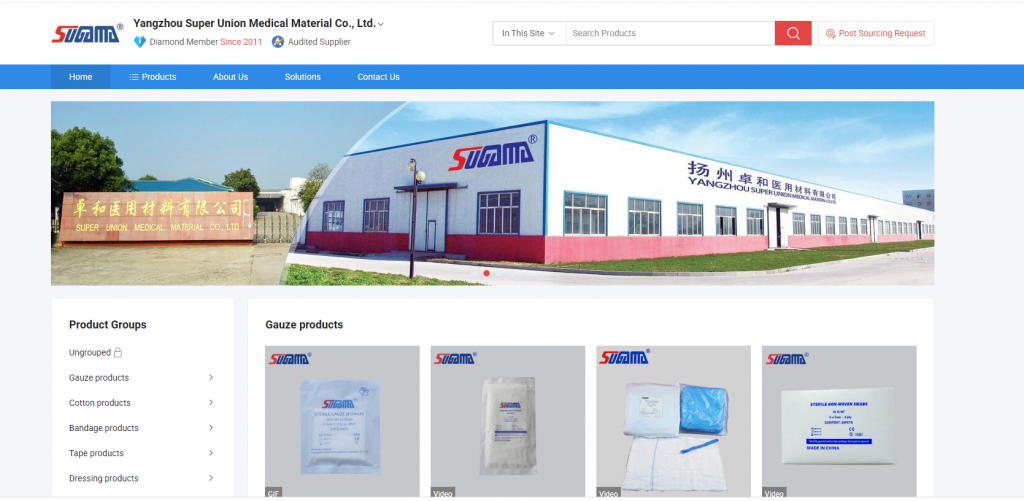 2. Shanxian Huayu Suture Products Co., Ltd.:
Shanxian Huayu Suture Products Co. is a leading manufacturer and supplier of surgical and medical supplies in China. It is situated in Shanxian, Heze, Shandong, China. Further, this company has certification of ISO 9001, QC 080000, GMP, and ISO 13485.
Their main products include surgical suture, medical suture, bandages, and gauzes.
3. Changzhou Qianjing Rehabilitation Co. Ltd.
Changzhou Qianjing Rehabilitation Co., Ltd. was established in 1996 and is one of the leaders in the Chinese Rehabilitation industry.
They are striving to meet the needs of rehabilitation by providing medical supplies. They have certification of ISO9001:2008, ISO14001:2004, and ISO 13485:2016
Their main products include medical masks, KN95 surgical masks, medical beds, rehabilitation Equipment, and physical therapy machines.
China Hua Mei Industrial Co., Ltd. is situated in Shanghai and is a leading manufacturer and supplier in the industry. Their unbeatable manufacturing capabilities can offer you the most quality and competitive medical supplies manufacturer.
Their products comply with major certifications like TUV ISO 13485, FDA, CFS, and SGS, etc. The main products include lister bandages, medical packing bags, face masks, lister bandage scissors, and so on.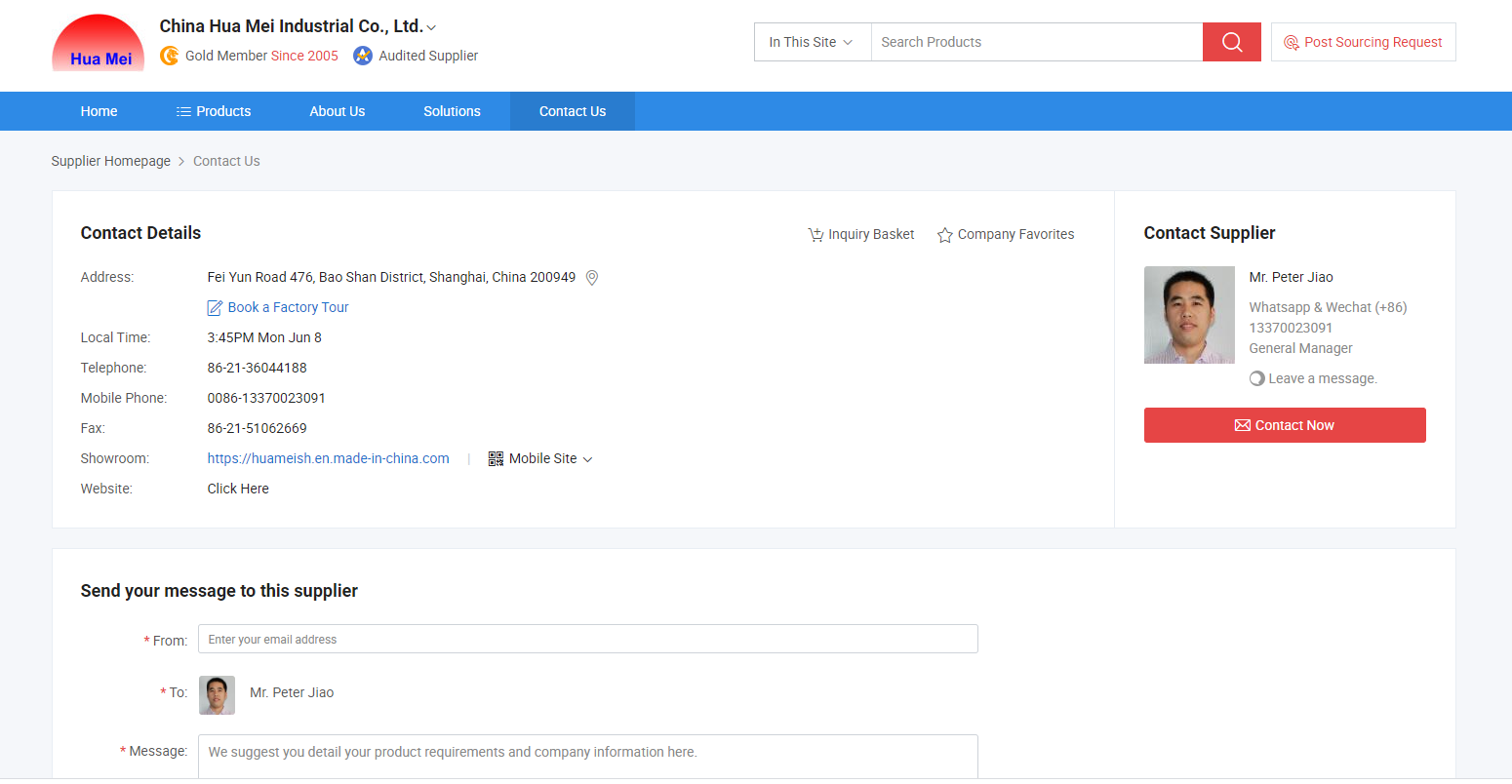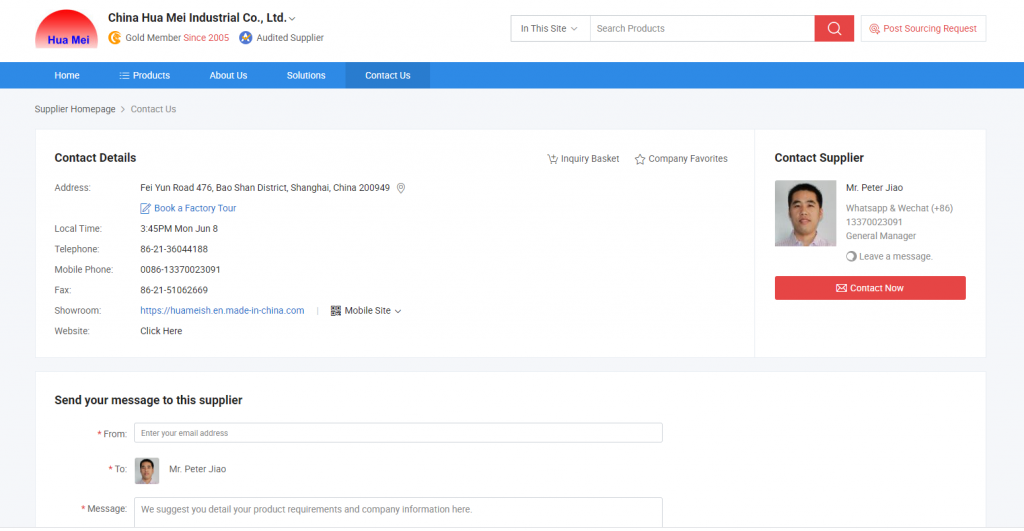 5. Shanghai Xuerui Imp. & Exp. Co., Ltd.:
Shanghai Xuerui Imp. & Exp. Co., Ltd is a manufacturer and supplier in medical supplies from China. It is situated in Shanghai, China. Their main products include Digital Thermometer, Blood Pressure monitor, and stethoscope.
6. Ningbo Newcare Import & Export Co. Ltd.:
Ningbo Newcare Import & Export Co. Ltd. is a manufacturing and supplying company in medical supplies in China. It is ISO 9001, and ISO13485 certified.
It is situated in Zhejiang, China. The main products include Bandages, First aid kits, elastic bandages, and Zip body bags.
7. Wellmien Taixing Health Supplies Co., Ltd:
Founded in 2006, Wellmien is a company manufacturing medical supplies and is an expert in Personal Protection Equipment (PPE).
Their main products include face masks, first aid products, disposable gloves, surgical packs, and wound care products. These medical supplies are exported to Europe, North America, Southeast Asia, and Africa.
8. H. K Lanyuan Protective Co., Lt:
Situated in Wuhan, H.K LanYuan was established in 2010. Mainly, this company manufactures and trade various types of medical supplies of good quality.
Main Products include face masks, shoe cover, nonwoven shoe cover, safety goggles for the hospital, and so on.
The headquarter of this company is in Shanghai, China. Shanghai Dasheng manufactures its medical supplies under the regulations of NIOSH.
The main products they manufacture and supply are face masks, first aid products, disposable gloves, wound care, and surgical packs.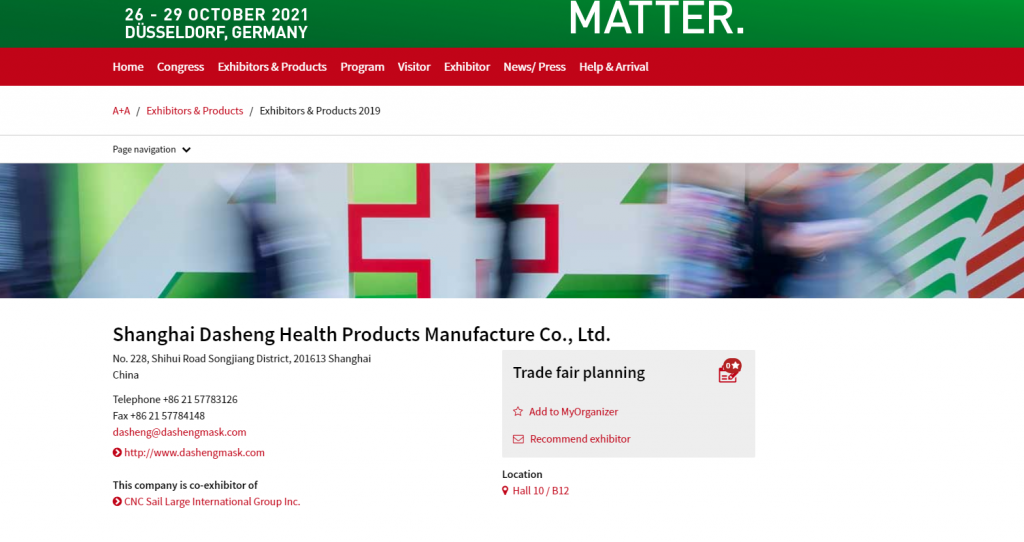 10. Jiangsu Yishun Medical Equipment Co. Ltd.:
This company is a high-tech organization which is specialized to develop and research of cold and hot compress technological products.
Their products are FDA, CE, SGS, and MSDS certified. The main products include gloves, protective eyewear, biological ice bags, hand warmers, and masks.
How Leelinesourcing Help You Wholesale Medical Supplies From China:
LeelineSourcing has a decade-plus experience in sourcing from China. Due to its diverse services, LeelineSourcing has an active presence in this line. They can benefit you in different ways while you are importing wholesale medical supplies from China.
LeelineSourcing has a big list of medical supplies manufacturers and can provide you with an ideal manufacturer or supplier. LeelineSourcing further helps you to negotiate with your manufacture.
They also give you quality inspection services. On your behalf, LeelineSourcing can inspect your wholesale medical supplies and send you photographs and videos of these. If they find any difference in quality, they will help you to figure out the things.
Furthermore, LeelineSourcing can also ship your wholesale medical supplies and deal with customs clearance. Hence, LeelineSourcing gives you A to Z services from finding a manufacturer to the shipment of your wholesale medical supplies.
Conclusion:
I have tried to explain every aspect of medical supplies in this article. There are many kinds of it, and this article will help you find the right supplier or manufacturer with the right medical supply.
Furthermore, this article has many guidelines about what to keep in mind while importing from China to get the quality medical supplies at competitive prices.
We are sorry that this post was not useful for you!
Let us improve this post!
Tell us how we can improve this post?