China clothing wholesale market is huge and offers you products at a very low price. You'll find clothing for all tastes and budgets among many suppliers in these markets.
Consequently, many companies and even some leading brands started sourcing clothes from China.
However, to find high-quality goods at fair prices, it is necessary to know which clothing market to turn to for clothing suppliers.
This article will provide you with information on China's best clothing market. This way, you can find the best wholesale clothing suppliers for your business.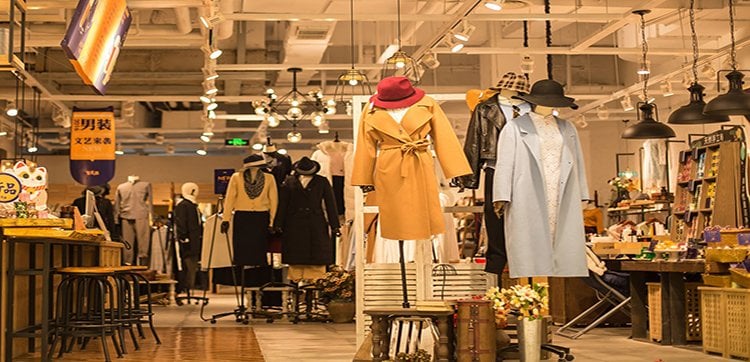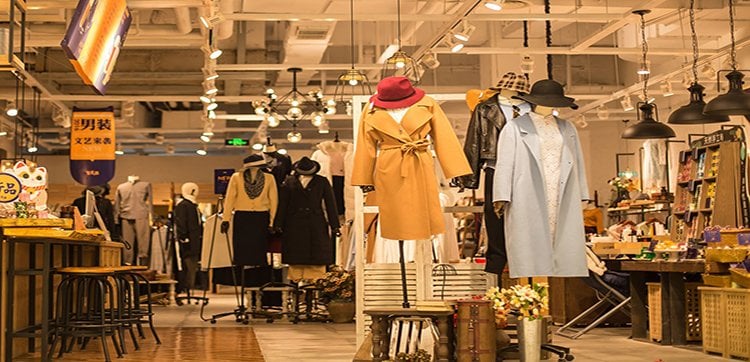 Advantages of China Clothing Wholesale Market
One of the main advantages of using Chinese wholesale market suppliers is that they offer wholesale prices.
Chinese wholesalers usually sell in bulk, which means that the cheaper each one will be as you buy more items.
China's suppliers purchase directly from china wholesale clothing manufacturers without involving any middlemen.
Hence, there is a minimal amount of transfer required, and the garments are defect-free and aren't altered in any way.
Many choices are available.
China offers a wide range of options when it comes to buying wholesale clothes. You can choose your products in terms of style, size, colors, and fabrics.
The clothing industry in China is full of manufacturers. By ordering wholesale products, you will receive your products very quickly.
Manufacturers in China produce a large selection of clothing. This will allow you to browse the best clothing style created by expert fashion technologists.
Best 10 Clothing Wholesale Markets in China
1. Baima Wholesale Market
Baima Wholesale Market is the world's largest Guangzhou wholesale market for clothing. There are high and low-priced, high-quality clothes available on the market.
Main Products
There are shirts, t-shirts, tops, dresses, pants, jeans, and more to choose from. Floors one, four, and five are full of superior-quality clothing, while floors two and three are more affordable.
Address: 6 Zhannan Rd, Yue Xiu Qu, Guangzhou, Guang Dong Sheng, China
2. Zhanxi Clothing Wholesale Market
In the Zhanxi market, almost all shops have connections to factories that produce high-quality clothing.
Main Products
In the Zhanxi Wholesale Market, you can find premium brand apparel, jeans, sportswear, shoes, and caps. There is low, medium, and high-grade clothing on display.
Address: No.57, Zhanxi Road, Yuexiu District, Guangzhou, Guangdong
3. Guangzhou Shahe Clothing Market
Shahe wholesale Market in Guangzhou is China's largest textile distribution center. Its business hours are limited, and it closes at a very early hour.
The vast majority of suppliers in this Guangzhou wholesale market are manufacturers.
Main Products
You can find clothing of different grades in this professional market for men and women.
Address: East Guangyuan Road, Tianhe District, Guangzhou City.
4. Huangyuan Wholesale Garment Market
Huangyuan Clothing Market is situated in the most prosperous area of the city. Clothing in this market is marketed as unique, high-quality, and at wholesale rates.
Main Products
You can shop for men's clothing, women's clothing, and children's clothing here.
Address: 180 Jiangbin Middle Rd, Yiwu Shi, Jinhua Shi, Zhejiang Sheng, China,
5. Liuhua Clothing Wholesale Market
The Liuhua Clothing Wholesale Market mainly specializes in wholesale clothing brands. There are men's and women's clothes of the low, medium, and high grades available for purchase.
Main Products
The clothing line includes dresses, underwear, and clothes for women and men. Fur brand stores, retail stores, and accessories are also available here.
Address: Zhanqian Rd, Yue Xiu Qu, Guangzhou, Guang Dong Sheng, China
6. Tianma Clothing Wholesale Market
This china wholesale market covers an area of 30,000 square meters. There are three floors of shops, down to the first basement floor. They mainly specialize in men's clothing.
Main Products
On the first floor, you can find clothes from popular brands. On the second and third floors, you can find leisure suits, clothing, fur coats, sweaters, and more on the second and third floors.
Address: 168, San Yuan Li, Yuexiu District, Guangzhou, Guangdong Province, China
7. Shijing Clothing Wholesale Market
Shijing Clothing Wholesale Market is among the best wholesale market in Guangzhou, and there are many largest Chinese wholesale markets around it.
The market in Guangzhou has the largest circle of surplus goods in China. You can buy top-brand clothes at wholesale price in medium and medium-high quality.
Main Products
The company specializes in men's clothing, kid's clothing, shoes, and leather accessories.
Address: About 10 kilometers north of Guangzhou Railway Station
8. Shisanhang Clothes Wholesale Market
Shisanhang Wholesale Market is a fast-fashion china wholesale market that specializes in mid-range brands.
The china wholesale clothing market specializes in women's clothing.
Main Product
For women, there are dresses, skirts, shirts, tops, shorts, pants, jackets, hoodies, etc. Children's clothing includes dresses, shorts, pants, jackets, hoodies, etc.
Address: Doulangshang Street, Shisanhang Road, Guangzhou, Guangdong
9. Century Plaza Wholesale Clothing Trade
Century Plaza Wholesale Clothing Trade is a famous wholesale market. There are many different types of stores here. This is the most complete market, and you can find the best clothing supplier for your online stores.
Main Product
The main products offered at Century Plaza are men's clothes, kids' clothes, shoes, and western wear.
Address: 24. Century Square, 24 Dongbin Road, Nanshan, Shenzhen
10. Nanyang Haiyan Clothing Wholesale market
The wholesale clothes market in Nanyang Haiyan is very crowded. There are too many items in too little space. Since the seller here only sells bulk quantities, you cannot buy a single item to try on.
Main Product
Most of the items sold here are women's fashion, accessories, scarfs, handbags, replicas, watches, etc.
Address: Jiabin Road, Luohu, Shenzhen, Guangdong, China
How to find reliable clothing suppliers in China?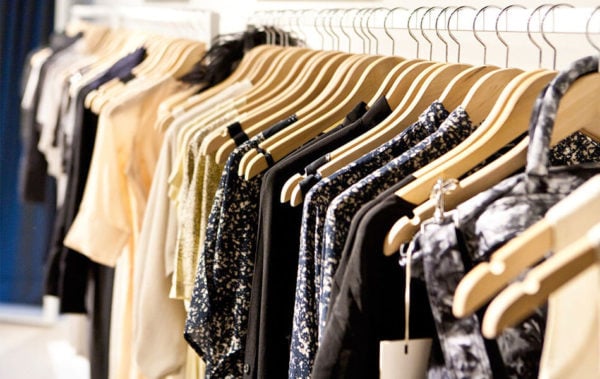 There are a lot of clothing manufacturers on the market, but they all offer different qualities. There are three basic methods for finding clothing manufacturers:
1. Attend clothing exhibitions
Several trade shows are held every year at certain times, allowing manufacturers to display and mark their products in real-time.
You will be able to see many new products from around the world. However, tradeshows do not limit exhibitors to just manufacturers.
Consequently, you can find both manufacturers and middlemen at those tradeshows.
2. By partnering with a sourcing firm
Using a China sourcing agent allows you to produce products manufactured to exact technical specifications.
These agents inspect quality controls closely at factories in China. The agents provide comprehensive sourcing assistance during the entire process.
3. The Internet marketplace
Alibaba, Made in China, and Global Sources are popular online marketplaces where you can find manufacturers.
Many clothing suppliers and wholesalers specialize in men's, women's, and children's clothing.
You can get clothing at 70% cheaper prices and NO MOQ. You can also get clothing customized with tags, labels, brands, logos, etc.
4. Using the Internet to search
You can find reliable clothing suppliers if you use specific search terms for products or locations.
For example, you can search "best clothing markets in china" or "Guangzhou wholesale markets."
You can also use Google search to find relevant supplier pages on directories and B2B websites using key terms.
5. Business partners' recommendations.
You might be able to connect with Chinese suppliers through your business contacts or find someone who can guide you.
With many years of experience in the clothing industry, they know a lot of wholesalers.
Looking to find a reliable Chinese supplier?
As the best China sourcing agent, we help you find factories, get competitive prices, follow up production, ensure quality and deliver products to the door.
Tips for bargaining with wholesale suppliers.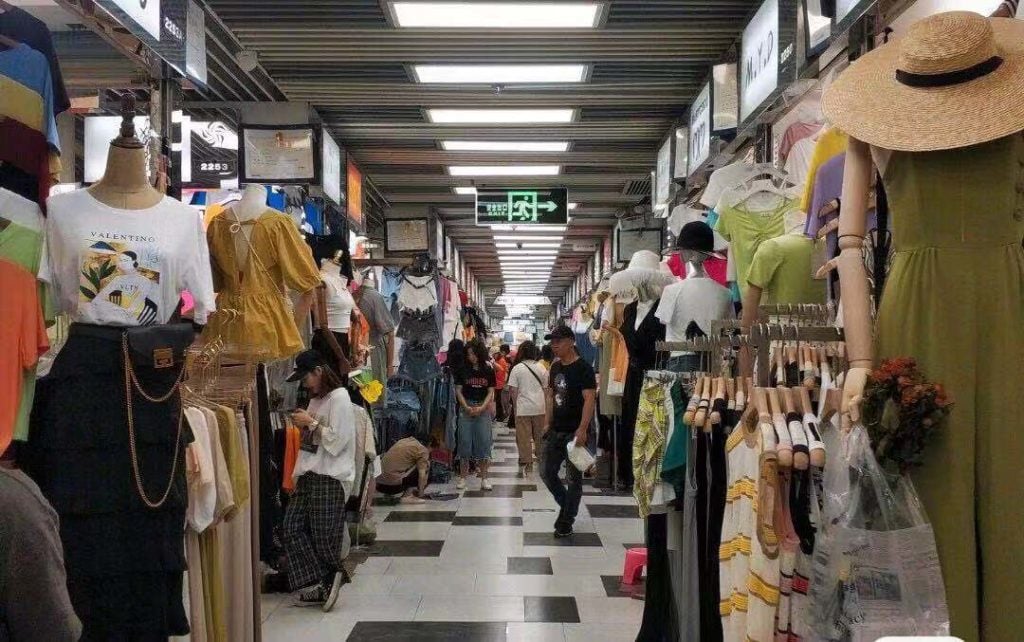 1. Communicate well and never compromise
Maintaining solid communication should be your first step. Keeping good communication will help you throughout the negotiation process.
Keeping the supplier informed and responsive builds a rapport and allows you to utilize the upper hand during a future meeting.
2. Calculate the actual costs
It is impossible to negotiate effectively without understanding the costs involved in manufacturing.
The cost of making the product gives you a much better idea of how much negotiation room you have.
3. Describe your business plan
Be sure to tell suppliers that you will provide them with repeat business for the long haul when negotiating with them.
Give them an idea of the amount of business you can expect from them based on your past purchases. This will allow them to offer you a discount.
4. Multiply your quotes
Before placing an order, it is important to get quotes from several suppliers. That way, you will know the overall market rate for the product.
5. Don't take the first offer.
A supplier should be treated just like any other business associate, and the most basic rule is to never accept the other party's first offer.
If you're not satisfied with their offer, you can make a counter-offer and ask them to contact you back.
FAQs
Guangzhou wholesale market: what makes it so special?
There are numerous china wholesale markets in Guangzhou, and they are very active.
China wholesale markets in Guangzhou offer attractive prices for products.
There is an abundance of clothing at wholesale markets in Guangzhou. This makes it one of the most famous places for the Chinese market.
Which are the best Chinese wholesale websites to locate clothing suppliers?
Alibaba.com's headquarters are in Hangzhou, China. The platform is recognized as the world's most popular B2B sourcing tool.
DHgate.com is one of the largest and most reputable wholesale online shopping sites facilitating bulk purchases and sales. 
Made-in-China.com is an online trading platform focusing on connecting buyers with Chinese suppliers based in Nanjing, China. 
Suggestion Reading: Sites like Alibaba / Websites like Dhgate
Why is Chinese clothing so cheap?
They are not separate entities as they are in most countries. China understood the world economy's needs very early and built the infrastructure necessary to facilitate these industries.
Therefore, China's industry has access to cheap raw materials throughout the year.
The country also has a huge population that possesses all the necessary skills. As a result, the country can produce low-cost goods easily.
What is the estimated time for your clothing shipment to clear customs in China?
China's customs officers usually visit various sites in ports to release items with proper documentation for which duties have already been paid.
The process could take a few days or a few weeks, depending on the season.
Final thoughts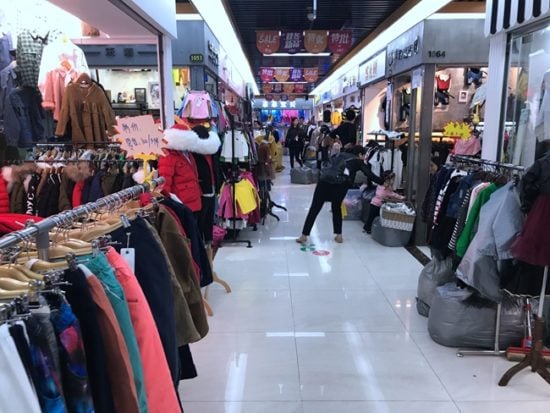 China has become a large wholesale market for clothing in recent years and is the fastest-growing market. There have been dozens of unique wholesale clothing cities developed over the last few years.
With the largest apparel market available, it is easy to choose products for your clothing business.
However, it is very important to choose the right market depending on your clothing requirements. This will ensure that your purchase is of high quality and efficient.
Selecting the right sourcing agent for imports can be beneficial to your clothing business. You can rely on Leeline as a trusted sourcing agent.
We are sorry that this post was not useful for you!
Let us improve this post!
Tell us how we can improve this post?