Baby Clothes Vendors
Buying baby clothes in China can be tricky, given the size and sophistication of the market. But we at LeelineSourcing have a lot of experience, know the culture, and speak the local language. We will help you navigate the Chinese clothing market and get fashionable apparel at discounted wholesale prices. You will get top-notch apparel at attractive factory prices by sourcing with us.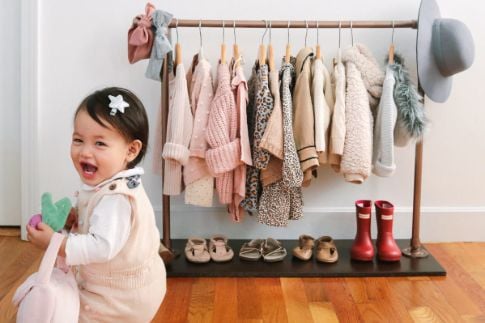 No Risk Free Sourcing No Hidden Fee
You can get Free detailed product quote before order
Wholesale Best Baby Clothes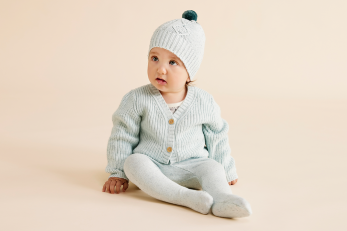 Wholesale Organic Baby Clothing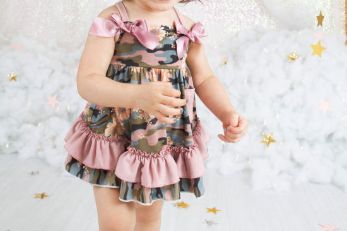 Wholesale Baby Girl Clothes
Wholesale Baby Boy Clothes
---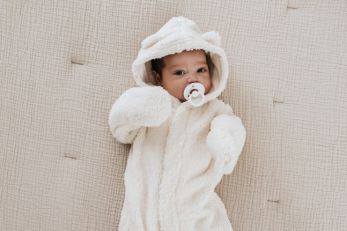 Wholesale Baby Winter Clothes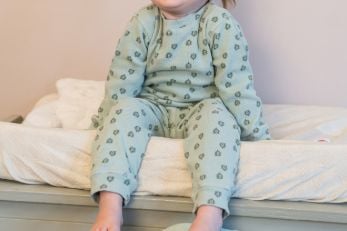 Wholesale Baby Nightwear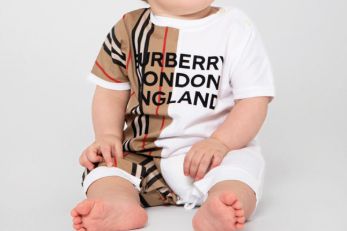 Wholesale Designer Baby Clothes
---
Our Baby Clothes Manufacturing Services Include: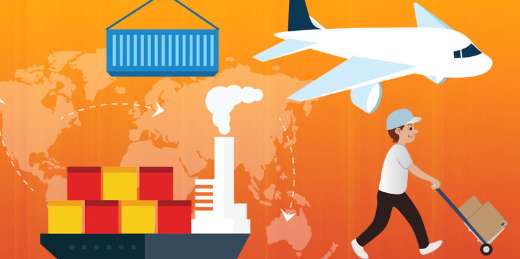 Sourcing Baby Clothes Suppliers
Let LeelineSourcing help you find quality clothing for less than normal prices. You can find many accessories and clothing suitable for toddlers of all ages and update baby wholesale clothing collections with the latest styles through us.
Baby Clothes Quality Control
You should ensure you produce and sell quality clothing wholesale by implementing quality control measures. With that, you will only have quality products shipped to your clients. Our quality control will inspire you to create high-quality apparel. With our help, you will get clothing items that have met the highest standards at an affordable price.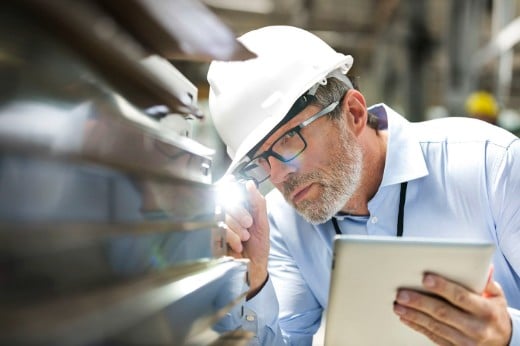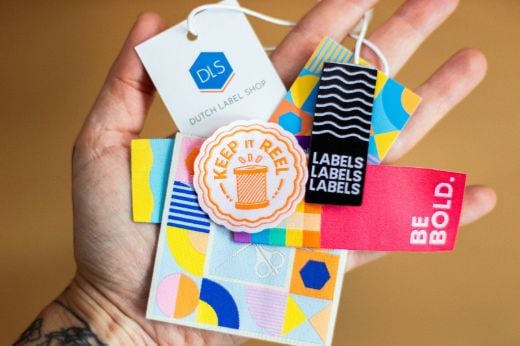 Private Label & White Label Baby Clothes
You can maximize your profit by producing private and white label brands. You will save on branding costs and avoid middleman fees with our private and white label products. Your products will also leave you a wider profit margin.
Dropshipping and Fulfillment
You can run a successful children's clothing business without a physical inventory. Through our dropshipping services, you will save on startup costs since you won't require stocking your wholesale. You will also get quality products and have them delivered to your clients at a lower delivery cost.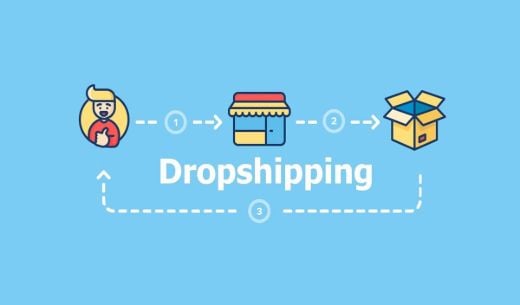 ---
Source Your Baby Clothes and Make Big Money
We offer the best wholesale price and high quality baby clothes to help you boost your business.
---
Top 10 Wholesale Baby Clothes Vendors
The baby niche has so many clothes you can sell at high profits. New babies are born each day, meaning clothing store owners always need wholesale baby clothes vendors.
But where can you source affordable baby apparel without compromising on quality? Our decades of experience in the fashion industry will help you find reliable clothing manufacturers. Their babys' clothing items are available in different sizes, styles, and colors to meet your demands.
Try out these online stores if you're looking for a trustworthy children's clothing supplier.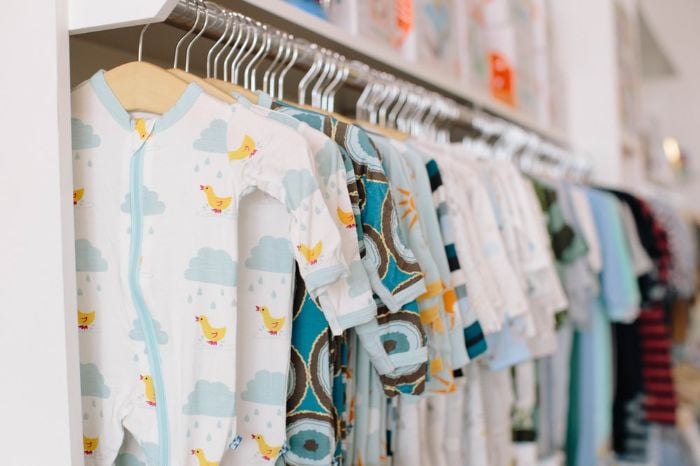 1. FashionTIY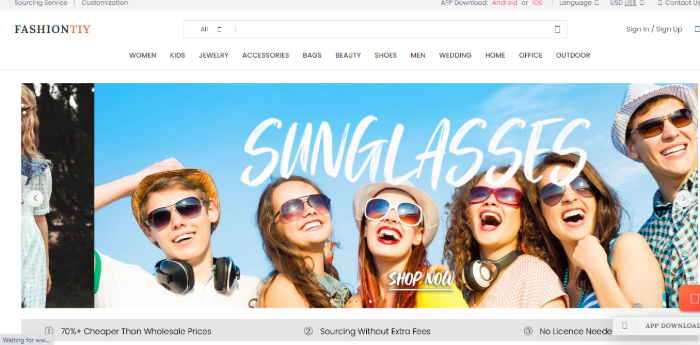 FashionTIY is the destination for bulk infant apparel. Their comfy and cute styles are 70% cheaper and have no MOQ. I have TESTED their cheap inventory. Undoubtedly they are the BEST. Quality justifies the price and gives the higher profits.
You can source all children's wear styles on the FashionTIY website. Discover their extensive range of traditional and classic girls' clothing at a regular price. Wholesale kids' clothing on the FashionTIY is crafted using the finest fabrics for durability. FashionTIY updates its latest styles to cover all your wholesale kids' clothing needs. If you're looking for dresses for special occasions, shop with FashionTIY. Their wholesale kids' clothing, denim, infant rompers, and pants are perfect for any fashion business. 
Primary Products:
Shoes
Bags
Jewelry
Children Apparel
Men's and Women's clothes
Accessories
Phone:
Email Address:
Hours of Operation:
8:00- 21:00 (UTC+8:00) China Standard Time
Location:
2035 Sunset Lake Rd, Ste B2 Newark, Delaware
2. Babieclotheswholesale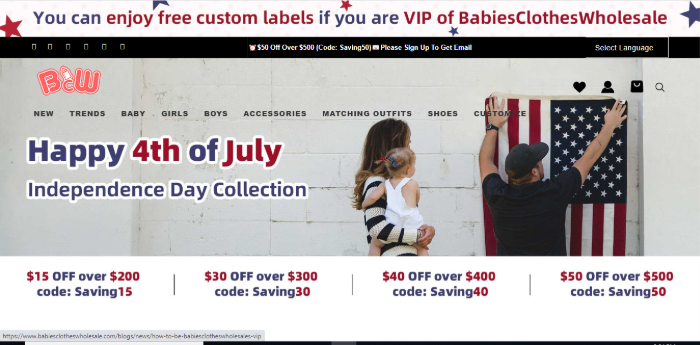 Babiesclotheswholesale offers flash sales to improve customer service. Sizes of their wholesale baby apparel range from newborn to 14 years. Babiesclotheswholesale doesn't have a minimum order quality, meaning you can order as much as possible. Wholesale and regular prices are available for everyone, including retailers buying only one piece. Their quick turnaround times ensure you receive your order within the shortest time. Babiesclotheswholesale will notify you via e-mail upon dispatching your order.
Babiesclotheswholesale also offers dropshipping services. So you can start your fashion store even without a physical inventory. Babiesclotheswholesale will deliver orders to your customers worldwide without disclosing your information. More than 4k wholesale children's clothing items are on the Babiesclotheswholesale website. They include children's accessories, girls' clothes, and boys' apparel. So if you're targeting parents looking for fashionable wholesale children's clothing, be sure to check their website.
Primary Products:
Denim
Shirts
Floral Baby Clothes
Tie-Dye
Jackets
Shorts
Phone:
Email Address:
Hours of Operation:
Monday to Friday 8 AM – 5 PM
Location:
3. Dudu Wholesale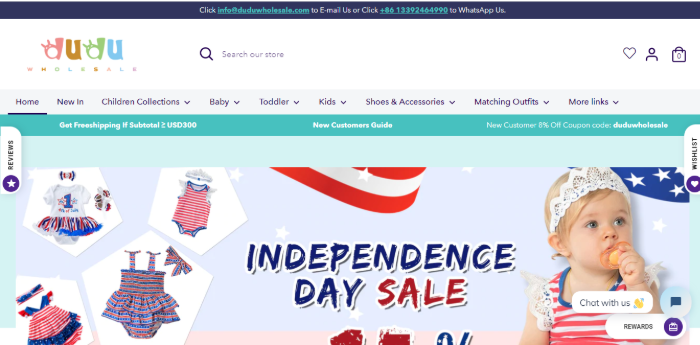 Dudu Wholesale is a leading wholesale garments distributor. The wholesaler helps budding entrepreneurs to start their wholesale children's clothing lines hassle-free. Their wholesale business has HELPED me to sell on AMAZON. I have made HIGHER PROFITS and expanded my business to other sales channels. 
If you already have a wholesale children's clothing online store, you can still buy gorgeous baby clothes on Dudu Wholesale. They update their more than 50 styles daily to meet changing consumer demand. Dudu Wholesale knows that wholesale children's clothing trends keep changing. Customers are always looking for comfy stuff for a toddler. So if you fail to meet their demands, they may turn to other brands. But Dudu Wholesale stocks chic toddler accessories so you can please your customers. Their collections include baby knitwear, boys' and girls' clothes, and party wear. Kid's autumn clothes and knitwear sweaters are also available on this website.
Primary Products:
Part wear
Knitwear
Onesies
Baby Swimwear
Shirts
Bottoms
Tops
Hot Summer Baby Clothes
Phone:
Email Address:
Hours of Operation:
Monday to Friday 8 AM – 5 PM
Location:
270 SW 12 Ave, Deerfield Beach, Fl 33442
4. Akidstar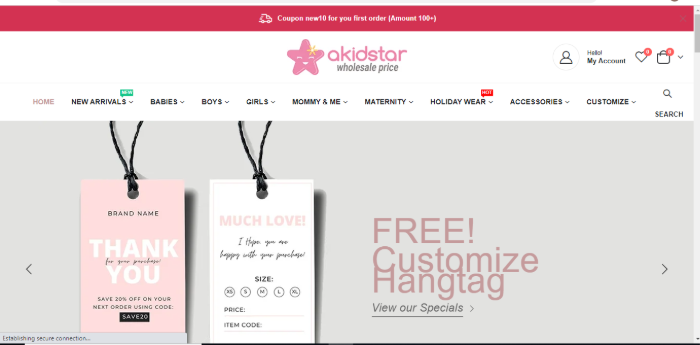 Akidstar aspires to be among the world's leading manufacturers of affordable wholesale children's clothing. Akidstar understands the value of money and time in the wholesale children's clothing niche. Shopping with Akidstar ensures that you produce good quality products for kids. Their target audience includes both small and medium fashion retail businesses.
Akidstar has a wide range of products, including unique and trendy wholesale children's clothing styles. Their collection contains kids' swimwear, headbands, tutus, baby rompers, and socks. All quality product categories are always in stock. So you can order an item and have it delivered within no time. Akidstar offers a regular price. So the more you buy, the more discounts you get.
My experience with AKIDSTAR has been great. It is because they offer special discounts for my business. I was able to EARN more.
Primary Products:
Socks
Headbands
Kids' Swimwear
Babies Rompers
Tutus
Pants
Phone:
Email Address:
Hours of Operation:
Monday – Friday 9 am to 6 pm
Saturday 9 am to 6 pm
Location:
2 / F, No. 17, Botou Industrial Road, Dongguan, Guangdong , China
5. Kiskissing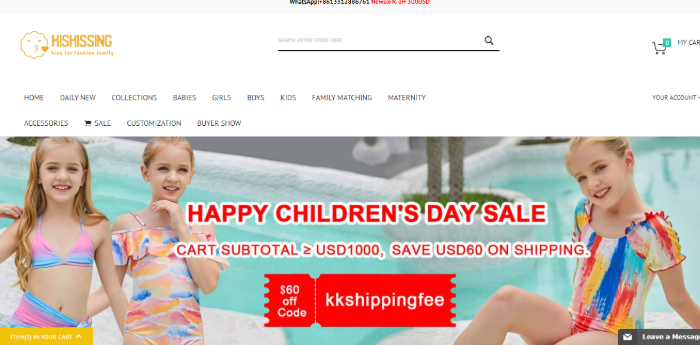 Kiskissing offers all the unique styles and patterns that customers will love. All their products are made from durable fabrics. What's more? Kiskissing has a broad collection of children and wholesale children's clothing. Jackets, footwear, onesies, tees, and shorts are also available here. Modern customers looking for matching accessories can also find them on this website. Kiskissing is the right place to buy trendy wear for your little angels. Their super-stylish clothes are sold at a regular price. Kiskissing sets itself apart through its 30-day return policy and secure payment options. They process their orders quickly and send instant e-mail notifications to keep your fashion store up and running. You can also count on their reliable dropshipping services.
Primary Products:
Tees
Jackets
Shorts
Footwear
Onesies
Phone:
Email Address:
Hours of Operation:
Monday to Friday 8:30 AM – 5:30 PM
Location:
704, Building E, Wanli Business Park, Panyu District. Guangzhou, Guangdong 511449.
6. Littlelumps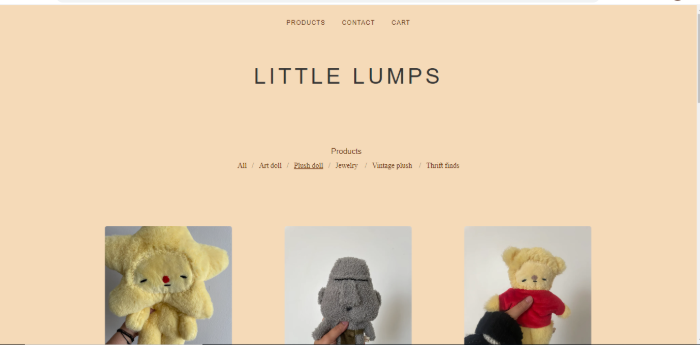 Do you want Baby clothes? I think you should try LITTLE LUMPS. It has a kids collection with HIGH-QUALITY articles.
Baby clothes on this website come in a wide range of fashion designs and colors. You have to fulfill a few requirements to buy from Littlelumps. Besides that, Littlelumps distributors calculate the shipping cost per order. So the more items you order, the more you can expect to pay for shipping.
But above all, Littlelumps strives to provide the best products for babies and their parents. Hence, there won't be compromise on design and fabrics. You can find children's clothes of all sizes from 0 to 16 years on this website. They have stylish and cute adult and girl's garments that every parent would want to see their toddlers wearing.
Littlelumps outsource their outfit from top manufacturers in Turkey and ship them across the world. Littlelumps has reliable customer service. So you can always contact them in case there is an issue with your delivery.
Primary Products:
Pull Doll
Jewelry
Vintage Plush
Thrift Finds
Art Doll
Phone:
Email Address:
Hours of Operation:
Monday to Friday: 8 AM – 4 PM
Location:
357 Marshall St Jeppestown 2094 Jeppestown, South Africa
7. Yobaby Wholesale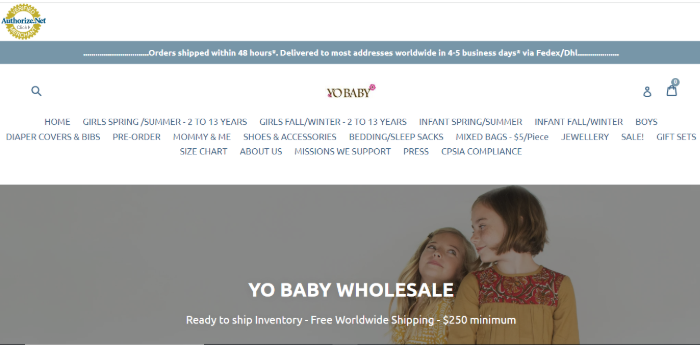 Most wholesale children's clothing suppliers rarely pay attention to styles. YobabyWholesale works with kids' clothing manufacturing firms to make unique wholesale clothes for kids of all ages. They supply infant clothes to boutiques throughout Europe, New Zealand, and New York City, USA. Their COLLECTION is still the best one. Wide variety of products ALLOW better deals. You can make higher profits quickly.
This website works with top baby clothing wholesale distributors. Their items include dresses, ensembles, tops, and skirts at a discounted regular price. What makes YobabyWholesale unique is that their wholesale children's clothing is handmade using the best fabrics. Their kids' clothes give special attention to trims. YobabyWholesale prefers crafting cute and durable infant attire using natural fibers.
Better yet, YobabyWholesale offers quick turnaround times, ensuring prompt delivery. So why wait? Shop with YobabyWholesale today and produce wholesale baby clothes at a regular price.
Primary Products:
Bedding
Diaper Covers
Shoes
Accessories
Mommy & Me
Accessories
Phone:
Email Address:
Location:
H1-824, Sitapura Industrial Area, Jaipur 302022
8. Angel Wholesale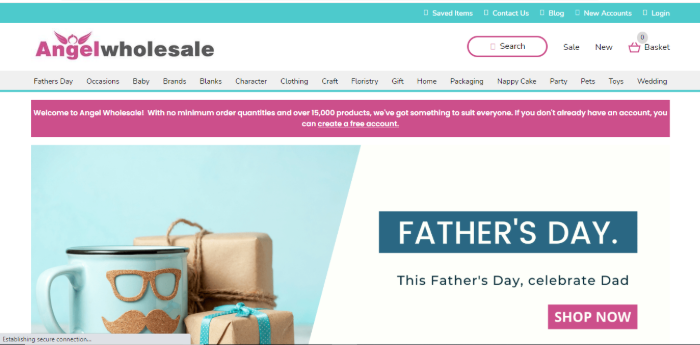 Angel Wholesale is one of the UK's pioneer wholesale children's clothing vendors. Top brands on this website include Belle, Rock-a-Bye-Baby, and Berisfords. Their payment partners include Worldplay and Paypal. Angel Wholesale has no minimum order quantity. So you can buy any items in packs. Some items are sold per piece, but bulk purchasing may earn you attractive discounts. Angel Wholesale offers shipping services only on weekdays. So you might have to look for an alternative delivery service for orders placed over the weekend. Or wait for the order to be shipped on the next weekday. It takes between 1 and 2 days for Angel Wholesale to deliver items already in stock. Their apparel collection includes bibs, blankets, mitts, hats, socks, and kids' clothing. You may need to sign up with Angel Wholesale to access their online services.
Primary Products:
Infant Socks
Boy Suits
Hats and Mittens
Bottoms
Tops
Sandles
Boots
Phone:
Email Address:
Hours of Operation:
Monday – Thursday 9 am – 5:30 pm
Friday 9am – 5pm
Location:
Rowena Park, Loughborough Road, Rothley Leicestershire, LE7 7NL
9. Little Adam & Eve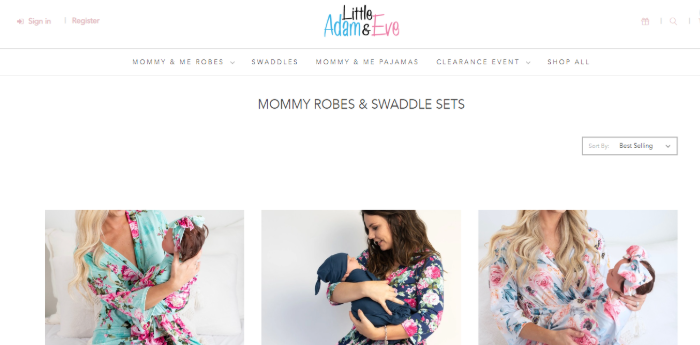 Little Adam & Eve is a premier wholesale kids' clothes and accessories supplier. The wholesaler has a brand ambassador program that gives boys and girls clothing for free. Their stock compromises pajamas, swaddles, blankets, paired kids clothing, infant gowns, and dresses. You need to create a wholesale account with Little Adam & Eve to buy wholesale infant garments on this website. You must be willing to spend at least $350 to qualify for the wholesale price on this website. Little Adam & Eve has a distribution limit. So your online store will be reviewed before delivery. Their processing time takes a day or two using the USPS method. It can take up to a week for Little Adam & Eve to deliver your item to your US address. Shipment outside the US can take up to 10 business days. And shipment to countries far away from the US, such as Australia, can take eight weeks.
Primary Products:
Swaddles
Mommy & Me pajamas
Mommy & Me Robes
Jeans
Phone:
(303) 506-3745 303) 506-3745
Email Address:
Hours of Operation:
Location:
13507 Van Nuys Bl, Pacoima, CA 91331-4910
10. Dollar Days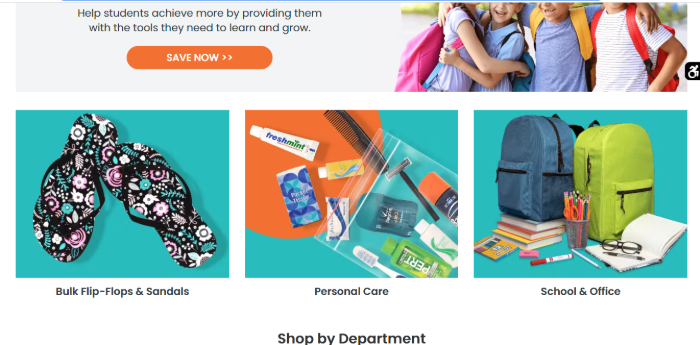 Dollar Days offers wholesale kids' clothes from New York at competitive prices. You can stock your adult and children's clothing store with wholesale baby onesies, rompers, fleece, and shoes on this website. Dollar Days requires you to sign up before buying any item on their website. Customers within the USA can expect their order to arrive at their destination within 7 to 14 days. But the delivery period can prolong if your order is more than 500 pounds.
Dollar Days is the right place to buy reasonably priced infant apparel. They update their stock regularly to provide store owners with the latest styles. Whether you need wholesale clothing for girls or boys, Dollar Days won't disappoint.
Primary Products:
Backpacks
Footwear
Beddings
Sandles
Back Flip-flops
Phone:
Email Address:
Hours of Operation:
M-F: 7:00 AM to 5:00 PM MST
Location:
2617 South 46th Street, Suite 300, Phoenix, Arizona 85034, United States of America
How do you start a business selling kids' wholesale clothing?
Investing in the wholesale baby clothes business can be profitable. But there are procedures you must follow to launch a successful toddler clothing line. Here are some of them.
A business plan makes an imaginary project real and defines how it will be brought to reality. It is the step at which you devise methods to reach your target audience and fulfill orders.
The law regarding a business registration may vary based on where you live. But in most places, it is mandatory to register a kids wholesale clothing line as a legal entity before trading begins.
You must figure out where you will source your apparel before starting a wholesale baby clothing business. Wholesale baby outfit never goes out of fashion. So there are many distributors, wholesalers, suppliers, retailers, and manufacturers offering bulk services across the world. You should be careful when determining baby clothing wholesale manufacturers to fill your inventory.
FAQs about Wholesale Baby Clothes Vendors
Is selling clothing wholesale profitable?
Yes. But the best way you can maximize your profit is to invest in unique styles and private label products. With the right strategy, retailers can make their shops more profitable.
What do you need to buy wholesale baby clothing?
In most cases, you must obtain a tax ID and get registered to get approved for wholesale pricing. But these requirements may vary across countries and states. So check out with your local authorities. 
Do online infant boutiques make money?
Selling children's clothing wholesale online is very profitable. Online infant apparel shops can reach many customers, so they're lucrative. Also, online babies' apparel boutiques eliminate the rental expense, adding to your profitability.
What's Next
You can source baby outfits from various vendors. But you must ensure the quality of infant apparel you produce will meet your customers' needs. That is achievable by finding the right supplier. Wholesale kids clothing suppliers discussed above have a proven record of supplying babies apparel at affordable wholesale prices.
Are you in a dilemma about where to outsource beautiful clothes for your baby's clothing line? Kindly contact us today for professional help.
Do you want a successful import business?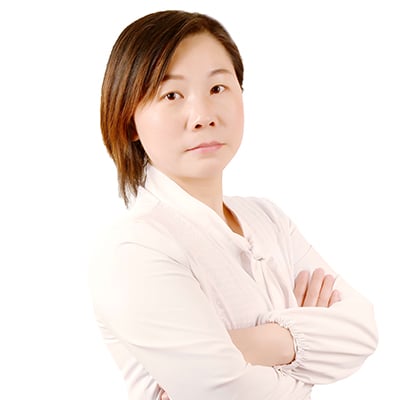 Hey, I'm Sharline, co-founder of LeelineSourcing. We've helped 2000+ customers import from China.
Do you want a better price on product or shipping?
We are sorry that this post was not useful for you!
Let us improve this post!
Tell us how we can improve this post?