Japan Wholesale Clothing Suppliers
If you want to source affordable and stylish wholesale clothing in Japan, Leelinesourcing can be your best platform. Through our assistance, you will be able to overcome the competition with risk-free all-in-one services from sourcing to shipping. You will be catered to with personalized services, including OEM and ODM while maintaining a significant turnaround.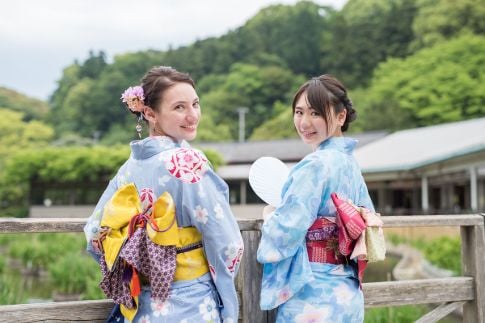 No Risk Free Sourcing No Hidden Fee
You can get Free detailed product quote before order
Wholesale Best Japan Clothing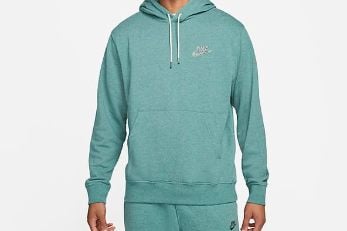 Wholesale Sweat Suits
Wholesale Blazers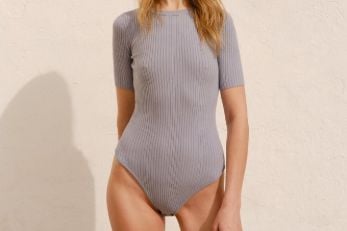 Wholesale Bodysuits
---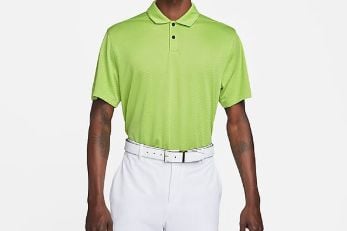 Wholesale Polos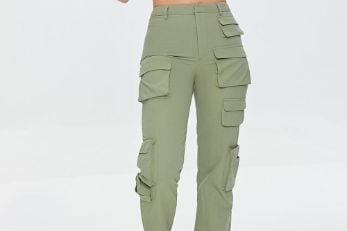 Wholesale Pants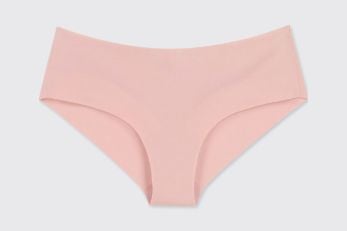 Wholesale Underwear
---
Our Japan Clothing Manufacturing Services Include: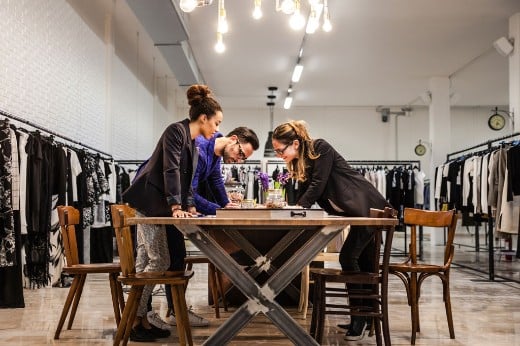 Sourcing Clothing Suppliers
With our assistance, you can choose the ideal clothing at a lower cost. Our sourcing agent will acquire a prompt answer from the brand you choose to purchase wholesale goods from within 2 days. Additionally, the delivery of your merchandise is guaranteed on deadline.
Clothing Quality Control
LeelineSourcing's internal quality management system will inspect your fabrics within the specified time frame. Any defective products will be taken out and repacked to ensure flawless production. The entire process will be completed in a short period of time.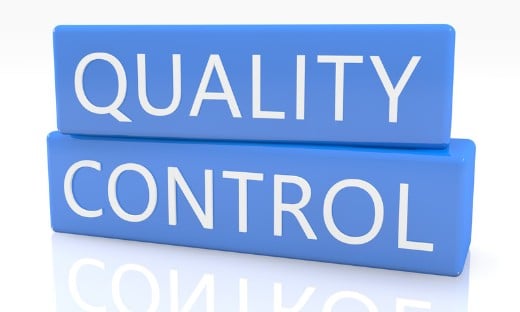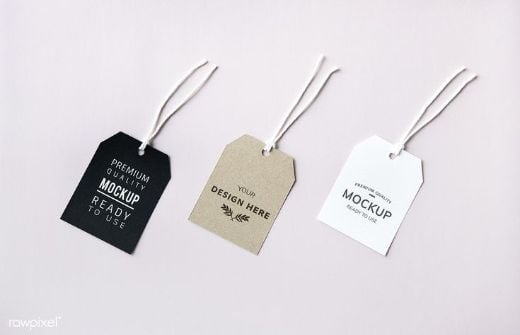 Private Label & White Label Clothing
You may count on us to provide brand-building services, including printing logos, HD photographs, packing, and shipping. Through our 40% low-cost private label services, you will be able to save your maximum budget.
Dropshipping and Fulfillment
To safeguard your goods for drop shipping and fulfillment, you can use our warehouse for a month at no cost. Plus, you can benefit from high-quality and better production than Aliexpress. Your customers can choose from 18 simple shipping options to secure international delivery.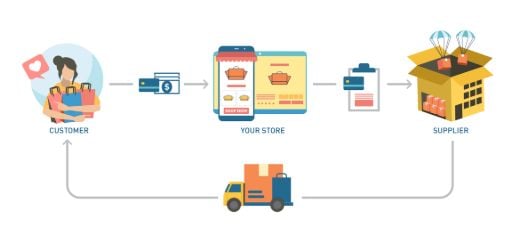 ---
Hear it from fellow Japan Clothing Wholesaler
It was a great experience working with Leelinesourcing. They catered to my project with highly reliable services and sourced high-quality services. I was delighted with their one-on-one assistance, making me their business partner.
– Antonio, New York
---
Source Your Japan Clothing and Make Big Money
We offer the best wholesale price and high quality clothing to help you boost your business.
---
Top 10 Wholesale Clothing In Japan
As fashion trends have changed, wholesale clothing in Japan has adopted some unique styles that are hard to locate in other countries. It is good to start your brand in this country, but you must completely understand your customers and Japanese traditions.
With several wholesale clothing suppliers that purely deal with elegant and bulk wholesale collections at low prices, you may find it challenging to select the right one. Based on our years of experience dealing with suppliers around the world, we have put together a list of ten well-reputed wholesale clothing Japan.
Here you can find out how these clothing manufacturers can help you kickstart your own clothing store.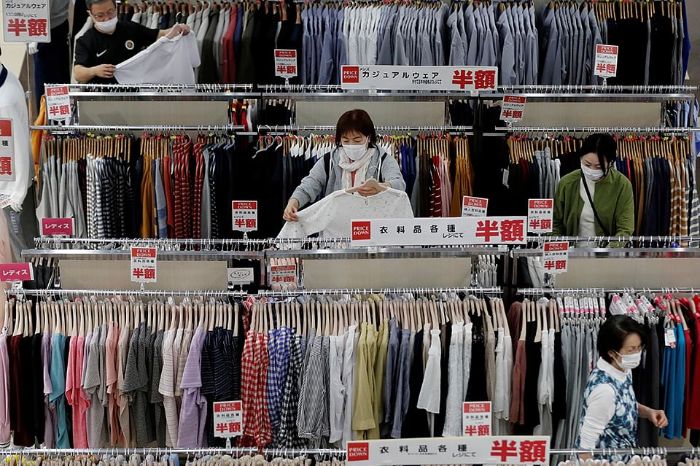 1. Narumiya International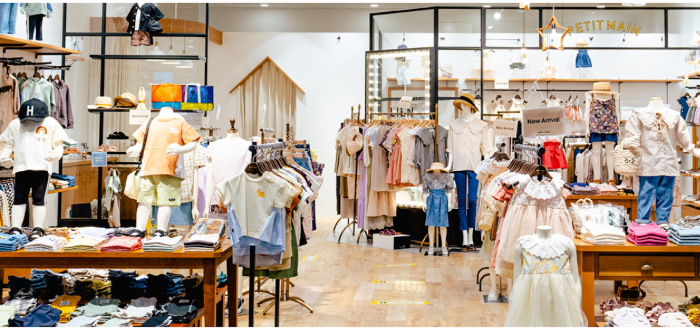 If you want top-quality wholesale dresses at an affordable price, then Narumiya international clothing company is for you. It is a former wholesaler company of Narumiya International that was launched in 1995. They have elegant merchandise for all ages and various floral summer clothes at affordable prices.
With a sales revenue of about 30.9 billion yen, it is dominating the vendors. Narumiya has been dealing internationally to provide fashionable clothing to retailers around the globe. As of February 2022, they have a team of about 1416 employees that ensure they provide a high turnaround.
Primary Products:
Tops
Bottoms
Shirts
Children's Garments
Jeans
Frocks
Phone:
03-6430-9100 (representative)
Location:
Shiba Park, Minato-ku, Tokyo Shiba Park Building B Building 9th Floor
2. Takihyo Company, Ltd.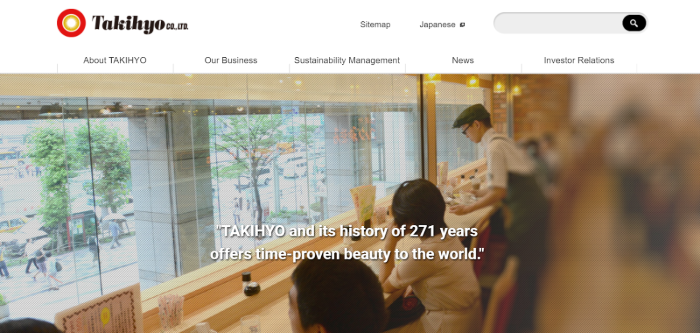 Takhiyo can be your go-to choice if you want to get a handful of apparel collections with a mix of modern and traditional styles. Having gained experience since 1757, the company better understands the needs of retailers and can provide them with valuable goods.
Their primary business is delivering trendy women's, men's, and kids' clothes to retailers in different countries. This Tokyo-based brand employs about 658 employees ready to manufacture the most popular styles of clothes throughout the year. They are ready to ship to different countries with a versatile collection of ready-made dresses for women and in-house-made fabrics.
Primary Products:
Ladies Wear
Kids Wear
Men's Wear
Home Wear
Interior Clothing
Location:
5F Sumitomo Shoji Kandaizumicho Building, 1 Kandaizumi-cho, Chiyoda-ku, Tokyo, Japan 101-0024
3. Evisu
Evisu is one of the dominating Japanese manufacturers that aims to sell world-class clothing according to the latest trends. They are well-known for producing high-quality jeans, producing 14 pairs per day.
Evisu offers free shipping for all jeans, plus complimentary shipping above $500 in shopping. To make their online sales trustable, they allow the return and exchange of merchandise within 14 days. The company was founded in 1991.
Since then, it has been growing by adapting to modern fashion trends and is appreciated by hipsters and collectors alike. You can also track your purchase by registering your account on their online store through their secure shipping policies.
Primary Products:
Jeans
Shirts
Vintage Apparel
Clothing Accessories
Bags
Hats
Denim Jackets
Email Address:
Location:
1/F, International Industrial Building, 175 Hoi Bin Road, Kwun Tong, Kowloon, Hong Kong
4. 45R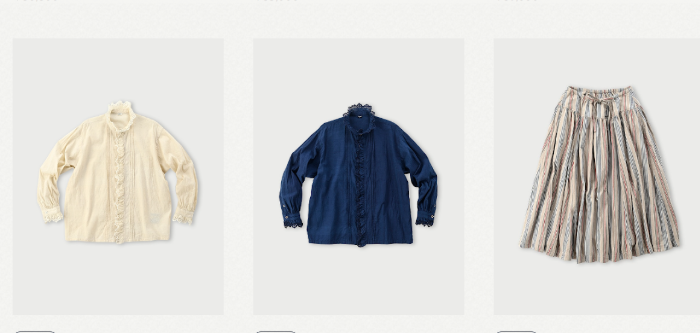 If you want to buy wholesale clothing that is not only high quality but also stylish, look no further than 45r. They deal in planning strategy, producing goods according to fashion trends, and selling clothing accessories at cheap prices.
The company, established in 1978, now supplies many clothes at low prices to Japanese markets and foreign countries. With high turnover, they are generating sales of about 7.7 billion yen yearly, establishing relationships with trading companies by providing them with Super delivery of Japanese clothing and factory prices.
Primary Products:
Jackets
Pants
Tops
Bottoms
Shoes
Girls' Apparel
Kids' Clothes
Location:
107-0062, Tokyo, 7-2-1 Minamiaoyama, Minato-ku (MAP), 03-3486-0045
5. Ecommit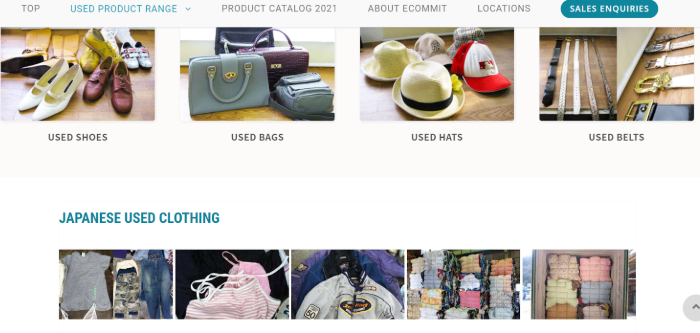 Japanese Ecommit is the name of a versatile and traditional Japanese clothing and accessory stock. In recent years, the company has evolved into an international brand, as it is one of the trusted brands for selling used clothes online at low costs.
They have a large quantity of clean and sustainable used garments that are ready to ship on your order. Since 2007, this brand has come a long way by providing the Japanese collection to trading companies with secure shipping methods.
They are one of the leading sellers in Asia, Europe, and Africa, where they ship fashionable clothes and Japanese-style accessories to different buyers and wholesalers. They also allow in-house visits.
Primary Products:
Mixed clothing
Shoes
Handbags
Hats
Sunglasses
Tees
Location:
Tokyo Office 2-3-7 Nagaoka, Mizuhomachi, Nishitama-gun, Tokyo 190–1232 Japan
6. Self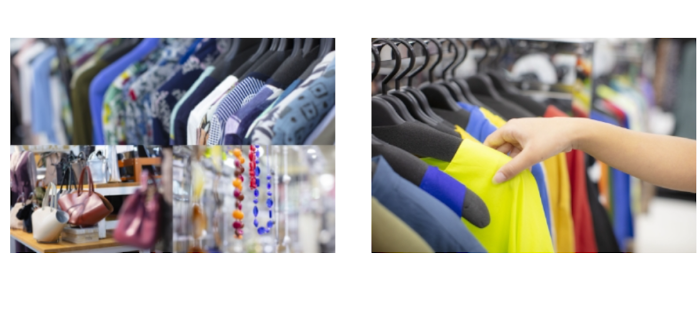 Self is an online wholesaler that collects stock from about 1826 manufacturers and trading companies and then sells it online. Their inventory selling statistics cover about 159 000 items yearly.
Self-provides a cash and carry trading model for wholesalers and retailers to maintain an accessible shopping experience. However, you need certain documents and certifications to be able to make bulk purchases from them.
Self was established in 1990, and they currently employ about 386 team members. They supply miscellaneous goods and traditional Japanese clothes at a cheap price around the world. Currently, they are also looking to framework their manufacturing firm.
Primary Products:
Women Clothing
Children Clothes
Skincare Items
Masks
Shirts
Hoodies
Phone:
Location:
3-4-12 Kyutaro-machi, Chuo-ku, Osaka 541-0056
7. YayuKata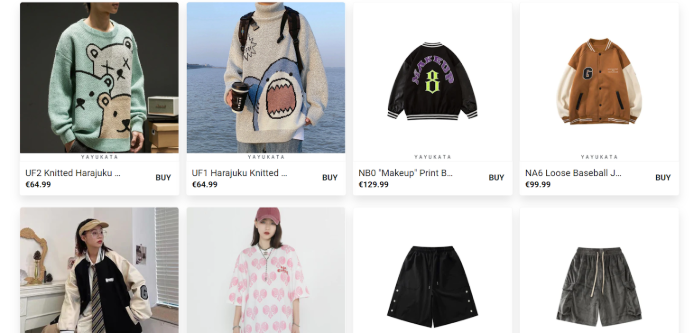 The popularity of yayukata clothing has grown over the last few years. This demand is driven by the popularity of the Yaukata style, characterized by its unique design and high quality.
Yayukata is a Japanese clothing manufacturer specializing in this clothing style for special occasions. The company was founded in Tokyo and has since become one of the world's leading suppliers of Yaukata clothing.
Yayukata's clothing is made from the highest quality fabrics and materials, and the company takes pride in its craftsmanship. Their clothes are available in different styles and are designed to be both elegant and comfortable, and the company sells a wide range of sizes to ensure that there is something for everyone.
Primary Products:
Tops
Bottoms
T-shirts
Hoodies
Children's Clothing
Email Address:
8. Shindo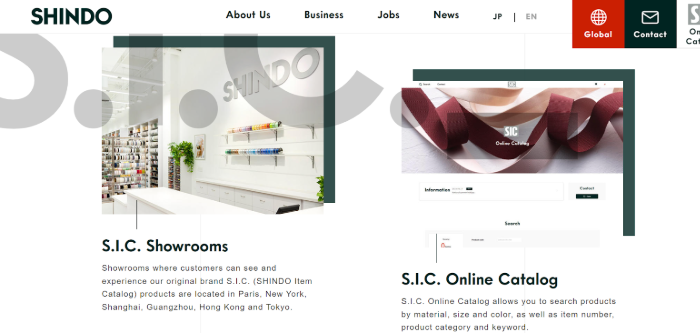 Shindo is an award-certified Japanese wholesaler that specializes in providing eye-catching winter and summer collections. On average, they maintain a sales revenue of about 70 million yen yearly through different vendors and suppliers.
Shindo has different categories of eye-catching gear and apparel that can increase the value of your store. They have three business modes, including textile preparation and fabric manufacturing. As well as being an international dealer, they have 6 showrooms and 16 warehouses, making Shindo a world-class and leading Japanese wholesaler.
Primary Products:
Sportswear Trimming
Ribbon Manufacturing
Metallic Piping
metallic Ribbon
Stretch Piping
9. Faire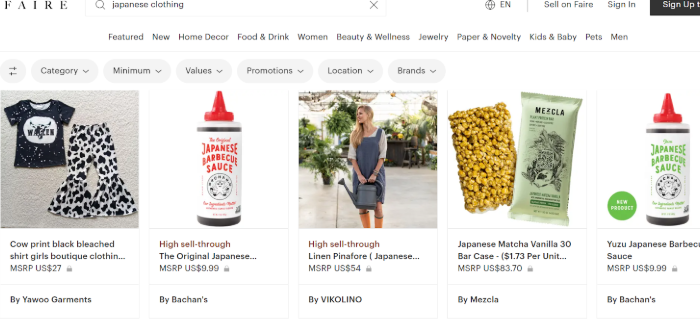 Faire is one of the largest wholesale clothing companies and a well-known supplier of Japanese clothing to international markets. Their huge platform they are connecting traders, manufacturers, and wholesalers.
Faire has every kind of clothing and accessories, a one-stop shop to cater to all your customers' needs. It is the 2T market that is empowering the global apparel market with trendy Japanese styles and related accessories at low costs. Faire operates in approximately 15000 cities worldwide, supplying a diverse range of goods in bulk.
Primary Products:
Jewelry
Accessories
Clothes
Candles
Shoes
Phone:
Email Address:
10. Kakacom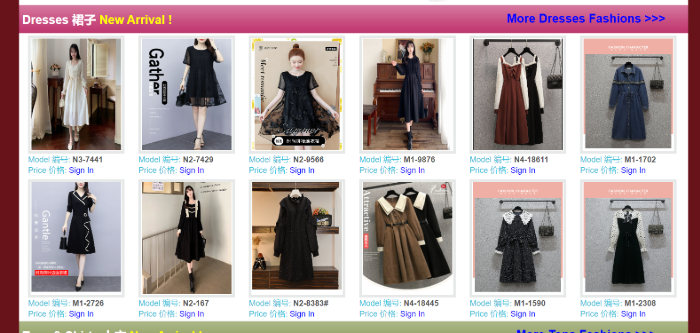 Kakacom is a clothing wholesaler that supplies high-quality clothes to retailers worldwide. In order to maintain our reputation as a leading clothing supplier, they work hard to provide their customers with the good-quality possible products and services.
Kakacom clothes are perfect for those who want to look their best without spending a fortune. They are always looking for new buyers to partner with interested in developing their store. They offer everything from casual wear to formal wear and everything in between.
Primary Products:
Women's Garments
Pants
Tops
Bottoms
Maxis
Frocks
Skirts
Phone:
Email Address:
How can you start your brand in Japan?
Starting your brand in Japan can be daunting, but it is possible with the proper planning and execution. However, by following the below procedure you can seamlessly build your own brand.
First, you will need to establish a legal entity for your business. You can set up a company or register as a self-employed business owner. After your legal entity has been established, you will need to open a bank account and apply for a business license.
This can be done by inventing a new product or by improving upon an existing product. Once you have created a new product, you must obtain a patent from the Japanese Patent Office.
After taking care of the legalities, you will need to start planning your marketing strategy. How will you make your brand stand out in the Japanese market? What kind of advertising and promotion will you do?
These are essential questions to answer before you launch your brand. As soon as you have a solid plan in place, you can begin working on developing your brand identity. Everything from your logo to your website to your brand marketing falls under this category.
FAQs about Wholesale Clothing in Japan
Is a clothing business profitable?
With a solid plan and a little hard work, your business can succeed in the clothing industry. While there are no guarantees in the clothing business, a well-run business can be very profitable. It is essential to understand the industry before starting your own clothing business. 
How do clothing brands become successful?
Clothing brands succeed by establishing themselves in the market, building a solid customer base, and offering high-quality products.
To establish themselves in the market, clothing brands must create a strong identity and stand out from the competition. They need a unique selling proposition that sets them apart from other brands. Additionally, they must have a well-designed website and a social media presence.
Is Japan cheaper than the Philippines?
Japan is 43% less costly than the Philippines as it has evolved. However, Japanese apparel is significantly less expensive than in the Philippines. If we talk about electronics and other accessories, then due to their high stability, they are expensive in Japan.
Summary
The path to success for clothing brands is not an easy one. To achieve long-term success, brands must overcome numerous challenges, including building a solid identity, differentiating themselves from the competition, and connecting with consumers on an emotional level.
While some brands can overcome these challenges and become household names, others struggle and eventually fade away. What makes a good brand different from a bad one? Indeed, perfect sourcing of best-selling products.
Contact us if you are interested in establishing your brand on a large scale with competitive apparel.
Do you want a successful import business?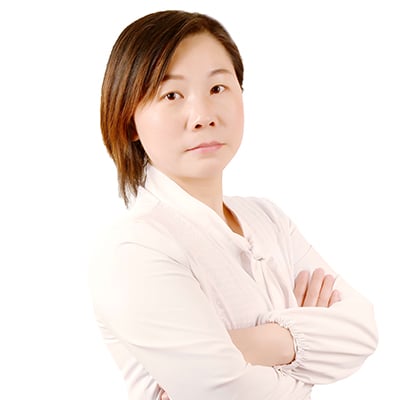 Hey, I'm Sharline, co-founder of LeelineSourcing. We've helped 2000+ customers import from China.
Do you want a better price on product or shipping?
We are sorry that this post was not useful for you!
Let us improve this post!
Tell us how we can improve this post?