Los Angeles T-shirts Wholesaler
Leelinesourcing is a sourcing agent in China with global partners around the world. We connect clothing businesses to the best wholesale T-shirts in Los Angeles. We provide services from product sourcing to order fulfillment. You'll get the best price, negotiated with the factory on your behalf by our expert procurement team, with no hidden costs.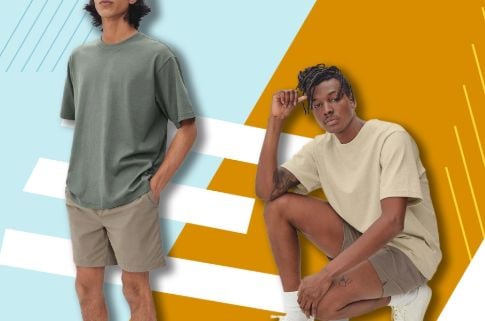 Top 1 Sourcing company in China
With 10 years of experience in china sourcing business
No Risk Free Sourcing No Hidden Fee
You can get Free detailed product quote before order
Trusted by over 2000 Customers
Leeline is your trusted sourcing agent partner in china
Wholesale Best Los Angeles T-shirts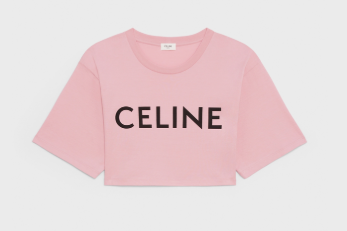 Wholesale Designer T-shirts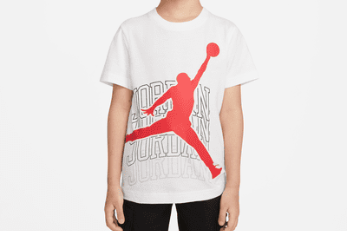 Wholesale Kid's T-shirts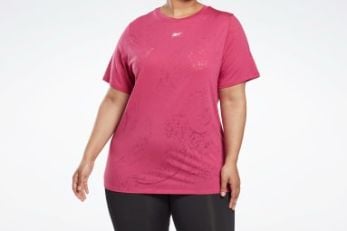 Wholesale Plus Size T-shirts
---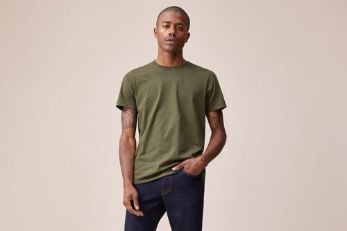 Wholesale Men's T-shirts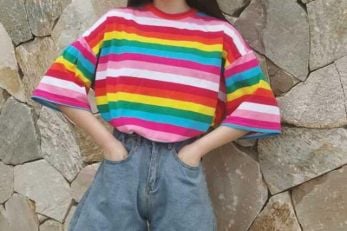 Wholesale Women's T-shirts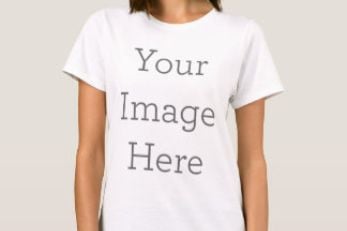 Wholesale Custom T-shirts
---
Our Los Angeles T-shirts Manufacturing Services Include: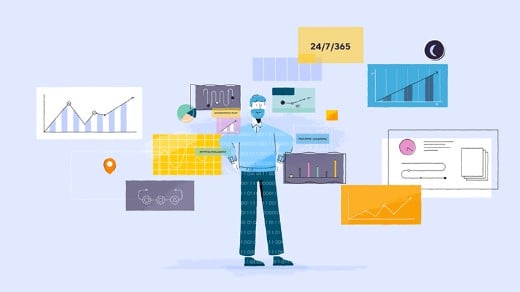 Sourcing T-shirts Suppliers
We can get you the best fashionable clothing with high-quality screen printing from the top-selling brands. You will get t-shirts with the perfect materials, size, and product price. You'll receive real-time feedback from our customer service sales in less than 48 hours on your quotation.
T-shirts Quality Control
We perform factory auditing to ensure each t-shirt follows the regulatory standardization practices. We conduct full Amazon FBA Inspection, Alibaba Inspection Service and full Pre Shipment Inspection. We provide detailed photography and video of the product inspection. Through this process, your customers get high-quality t-shirts.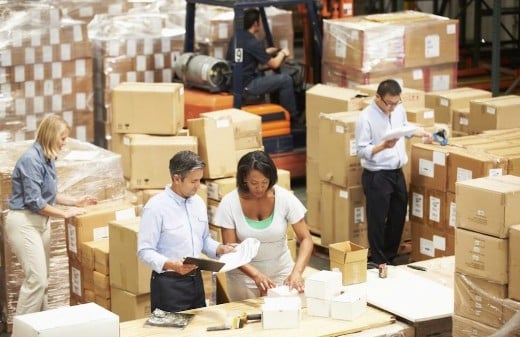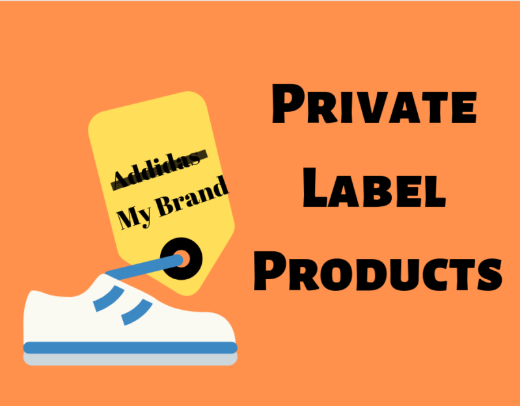 Private Label & White Label T-shirts
We offer you the opportunity to design, develop and print your own private and white label t-shirts. You can stand out from your brand with our private and white label services.
Dropshipping and Fulfillment
Leelinesourcing delivers different kinds of products worldwide. Whether you run multiple pickup stores or you've customers in various strategic geographical areas, Leelinesourcing ships to your doorstep. We partner with different shipping options to meet your delivery needs notwithstanding the size of your order.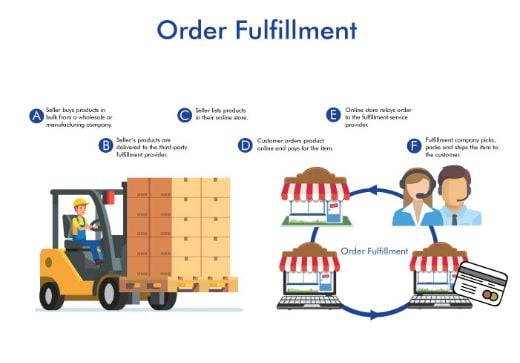 ---
Source Your Los Angeles T-shirts and Make Big Money
We offer the best wholesale price and high quality t-shirts to help you boost your business.
---
Top 7 Wholesale T-shirts In Los Angeles
T-shirts are fashionable clothing for casual, sporting, and promotional purposes. No matter the purpose, finding the right wholesale t-shirt supplier in Los Angeles should be your greatest priority. So as a business owner, you must avoid trusting your money with an incredible wholesaler because you risk losing your money and reputation.
With over ten years of experience as a product sourcing company, our expert sourcing team finds the best wholesale t-shirt suppliers in Los Angeles. These distributors offer wholesale t-shirts at affordable resalable prices, notwithstanding your budget.
Let's get started with our list of wholesale t-shirts in Los Angeles.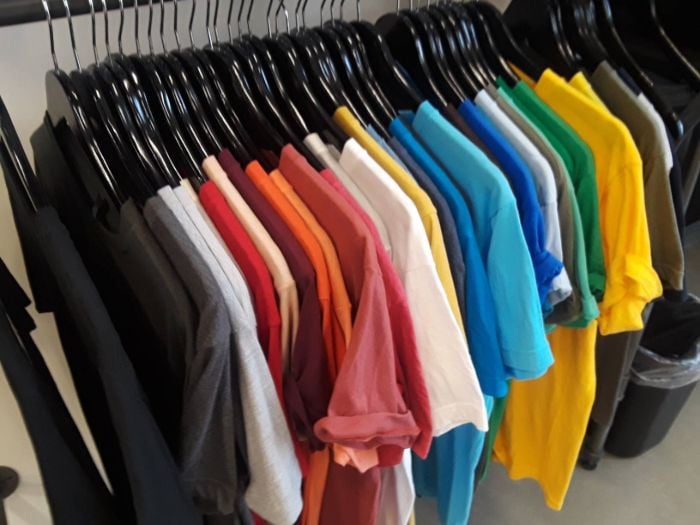 1. Wordans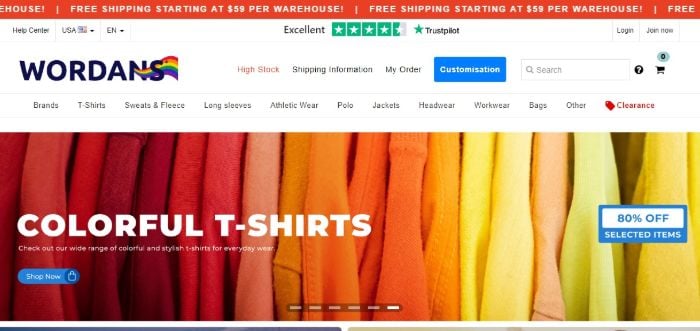 Wordans is a clothing brand platform that offers unbeatable prices for wholesale t-shirts in Los Angeles. Last week I purchased T-shirts from Wordans. Prices were 10% lower than the market rates.
Their services cover both businesses and individuals as there is no minimum order required to make a buy from them. You can buy a single or 500 items and still get the best pricing and discount. Wordans gives access to the best brands such as Gildan, Anvil, Bella+canvas, and Next Level at the lowest price in the market.
Wordans belongs to Needen.com Inc. Wordans has warehouses across the country. They offer free shipping at $59 per warehouse as all volume discounts are applied to your cart as you continue shopping. Their products include wholesale t-shirts, polo shirts, headwear, athletic wear, sweats, and fleece.
Phone:
Email Address:
Hours of Operation:
Monday – Friday 9:00 am – 5:00 pm (2:00 pm Friday)
Location:
Los Feliz Blvd, Los Angeles, CA 90027, USA.
2. Veetrends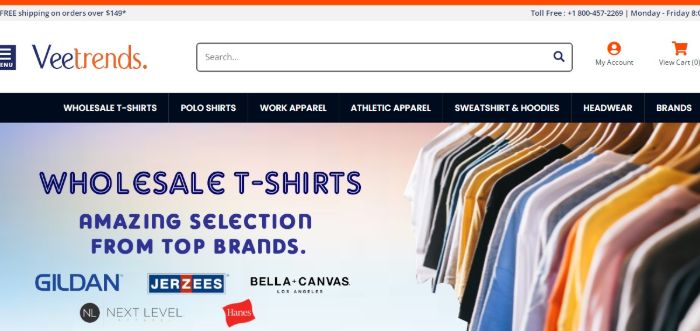 Veetrends is a US-based trusted platform positioned within the clothing brand. They help people to shop for their favorite top brands of shirts. Veetrends provides customers with a wholesale price of comfortable clothing and accessories. They hold multiple lines of collections ranging from men, women, and kids' fashionable clothing.
If you hold a VERSATILE business with types of apparel, Veetrends is the BEST supplier. I love their prices and all sorts of products. Selling becomes easier.
Veetrends started with a few brands. Today, they provide customers with over 100 brands across thousands of products. Veetrends have your favorite designs, colors, and styles from top brands like Hanes, Gildan, Next level, Bella+canvas, and many more.
Veetrends has warehouses scattered in strategic geographical areas all over US cities. Their products cover multiple lines of apparel. These include wholesale t-shirts, polo shirts, work apparel, athletic apparel, sweatshirts, hoodies, etc. Veetrends has a vast free ground shipping network across the US. There is free shipping for orders over $149.
Phone:
Email Address:
Hours of Operation:
Monday – Friday 8:00 am – 5:00 pm
Location:
Risaveena Inc, 22991 La Cadena Dr Laguna Hills, CA, 92653
3. Spectrausa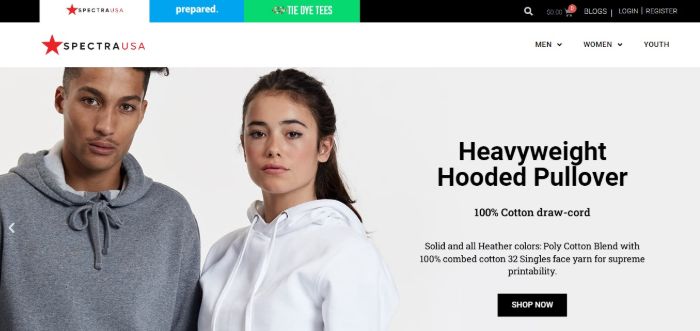 Spectrausa is a locally based apparel manufacturer located in Southern California. Spectrausa manufactures and sells blanks and sells to wholesalers and retailers. They develop, design, cut, sew, and finish t-shirts in their hubs in Baja, Ensenada. Spectrausa specializes in blank t-shirts and activewear. Their dedication is to please their clients, making them provide 3-4 week turnaround order fulfillment. This is faster than their nearest competitors.
Spectrausa uses digital patterning technologies to effect seamless custom runs and conversions across their range of superior styles. Spectrausa products cover men, women, youth, and kids' t-shirts. Unfortunately for non-Americans, Spectrausa supplies only in the USA. However, their website allows you to order especially "prepared" t-shirts and Tie-dye tees.
Phone:
Email Address:
Hours of Operation:
Monday – Friday 8:30 am – 4:30 pm
Location:
5610 Daniels Street Chino, CA 91710
4. Next-level Apparel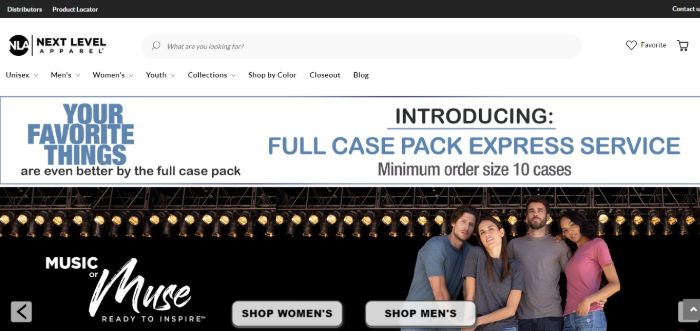 Nextlevel apparel started operation in 2003. Since then, they have provided customers with the best ring-spun cotton fabric t-shirts. Nextlevelapparel (NLA) makes quality premium blank apparel that is eco-friendly. I am really IMPRESSED with the quality. It is EXCELLENT and premium.
They manufacture and provide wholesale t-shirts in Los Angeles and across the country. They have stood out as one of the best blank t-shirt brands for decades, holding multiple lines of apparel colors and styles. 
With Nextlevelapparel, you'll get the favorite style for your clientele. NLA has sustainable collections of wholesale apparel made with 70% recycled material. So be guaranteed that you'll get some of the most popular styles with NLA. This makes your consumers enjoy the usual fashion experience.
Phone:
Email Address:
Hours of Operation:
Monday – Friday 8:00 am – 6:00 pm
Location:
588 Crenshaw Blvd.Torrance, CA 90503
5. Blankstyle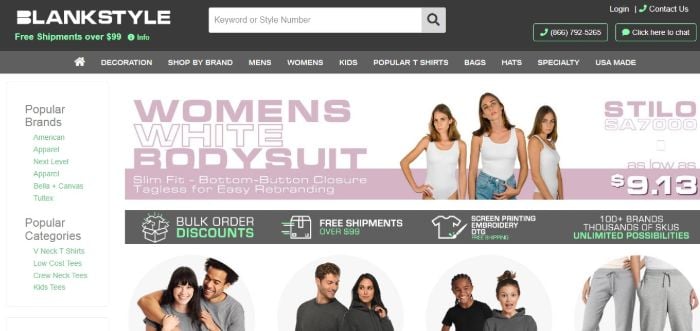 Blankstyle kicked off in 2004 with the sole aim of becoming a wholesale apparel one-stop-shop. Today, Blankstyle has the largest and fastest apparel distribution network. They have over 30 warehouses in various strategic areas across the US. Blankstyle is positioned at the heart of Southern California. They provide customers with wholesale t-shirts, cheap polo shirts, and other blank apparel. Their services extend to screen printing, embroidery and dropshipping. Depending on what you want, Blankstyle connects with top-selling brands like NextLevel, Tultex, and American Apparel to give their clients the best garments.
Blankstyle can drop ship your wholesale apparel right to your printers or clients. They have provided me with dropshipping service. The best thing is the shipping speed. My customers are delighted.
Their online platform offers the most extensive collections, from v-necks to cheap blanks and polo shirts. In addition, they partner with eighty-five different manufacturers. This gives their clients over thirty-five hundred different styles to pick from. 
Phone:
Email Address:
Hours of Operation:
Monday – Friday 8:00 am – 5:00 pm
Location:
2392 Morse Ave Irvine, CA 92614
6. One Stop T-shirt Warehouse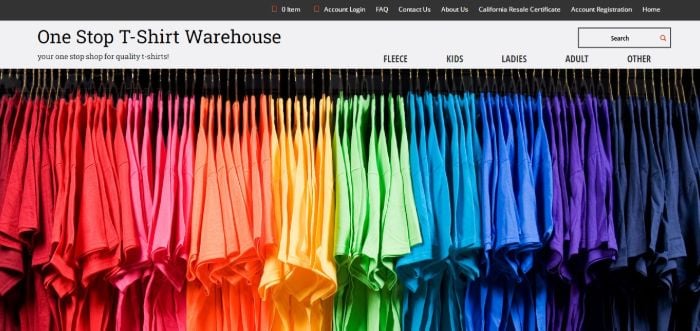 One-Stop T-shirt is a leading wholesale t-shirt distributor located in Los Angeles. Like their name, they hold multiple lines of apparel for your customers. So whether you're procuring t-shirts for your new clothing brand or you're buying for school events or company employees, One-Stop T-shirt is your answer.
They deal in first quality, closeout, and irregular merchandise. So, no matter your budget, One-Stop T-shirt has whatever you need. They also carry sports shirts, fleece, and work wear. Aside from t-shirts, they offer silk screen printing and embroidery services. You can get top-selling brands like Gildan, SUNA, and NextLevel wholesale t-shirts from One-Stop T-shirts.
Phone:
Email Address:
Hours of Operation:
Monday – Friday 9:00am – 5:00 pm
Saturday 9:00 am – 12:30 pm
Location:
1320 S Main St #1, Los Angeles, CA 90015, United States
7. ApparelnBags.com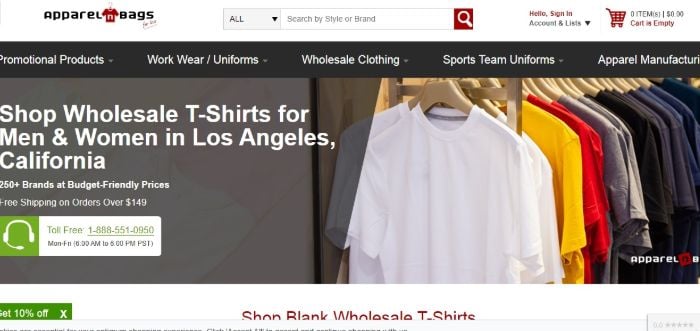 ApparelnBags is a leading promotional product and wholesale company in Los Angeles, California. The company began operation in 2011 and now has over seven warehouses in various strategic geographical areas across the United States. ApparelnBags delivers 90% of its orders within 48 working hours. In addition, ApparelnBags provides high-quality embroidery and screen printing services to small and medium-sized businesses at affordable rates.
The sole aim of ApparelnBags is to provide wholesale t-shirts at the lowest prices to small businesses. ApparelnBags offers the most convenient ordering and check-out process. ApparelnBags holds multiple lines of wholesale t-shirts in many colors, styles, fabrics, and sizes. They partner with 250+ best brands such as Augusta Sportswear, Puma, Champion, Gildan, American Apparel, and many more. With Apparelbags, you'll get your consumers their favorite style, making them stay connected to your business.
Phone:
Email Address:
Hours of Operation:
Monday – Friday 6:00 am – 6:00 pm
Location:
3030 N Rocky Point Dr #150, Tampa, FL 33607, United States
How do you start a wholesale t-shirt business in Los Angeles?
The T-shirt business is the fastest growing area of the fashion industry because of the ease of selling them online. Trendy t-shirts have become a popular demand among consumers and young entrepreneurs. Most young entrepreneurs venture in to make extra monthly income. Before starting a wholesale t-shirt business in Los Angeles, you should do the following:
Find your niche.
Research your target market, then create a brand plan.
Craft your brand design and get the necessary business license and permit.
Source for t-shirt manufacturers with attention to the quality of materials they use.
Explore the printing options that will suit your brand.
Set realistic sales and distribution goals.
Create a tech-pack for t-shirt production.
Establish an online presence and create a website
Decide on your sales funnel.
Figure out to manage your finances.
FAQs about Wholesale T-shirts in Los Angeles
What types of t-shirts sell the best?
The best type of t-shirt to sell is black t-shirts. People tend to buy black t-shirts because it goes with everything. Black t-shirts hide dirt or don't get dirty quickly and is neutral to any color combination.  
What do I need to buy shirts in bulk?
To buy shirts in bulk, you need to do the following: 
• Decide the type and style of shirt you want to sell.
• Get the best shirt manufacturer with affordable pricing.
• Examine the makeup of the shirt materials to cut down on loss.
• Place your order early and ensure you don't buy at retail prices.
Is T-shirt Dropshipping profitable?
Yes, t-shirt dropshipping is profitable because you will likely make a 50% margin from each sale. For a start, you may not see up to this because you'll need to spend on advertising, but with consistency, you'll make more. 
What is the most popular t-shirt brand?
GAP is the most popular t-shirt brand because they have evolved over the years to accommodate all people, including Gen Z. Their products sit at the mid-market levels, making them affordable for everyone without excluding the high-end brand buyers.  
Summary
The T-shirt business is lucrative, whether online, offline or drop shipping. However, this can only be achieved with access to the right wholesale t-shirt suppliers. Therefore, it is necessary to consider the shipping fulfillment or turnaround time of each t-shirt wholesaler before transacting business. We believe this guide will be useful in helping you choose the right brand suitable for your business.
Feel free and reach out to us on anything relating to how best to start your t-shirt business.
Do you want a successful import business?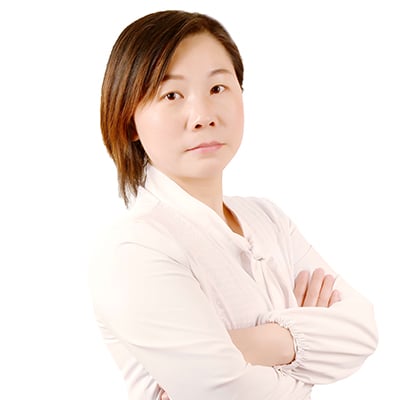 Hey, I'm Sharline, co-founder of LeelineSourcing. We've helped 2000+ customers import from China.
Do you want a better price on product or shipping?
We are sorry that this post was not useful for you!
Let us improve this post!
Tell us how we can improve this post?