Philippines Clothing Suppliers
LeelineSourcing's one-to-one assistance ensures your Philippines clothing supply is profitable and made from durable materials. In addition, you will benefit from a lower-cost collection than the global market, and it is a great opportunity for new customers with low budgets.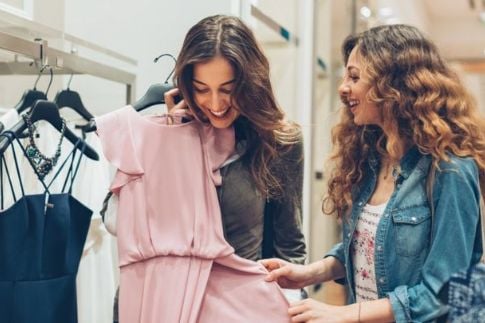 No Risk Free Sourcing No Hidden Fee
You can get Free detailed product quote before order
Wholesale Best Philippines Clothing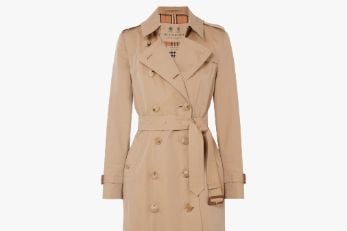 Wholesale Coat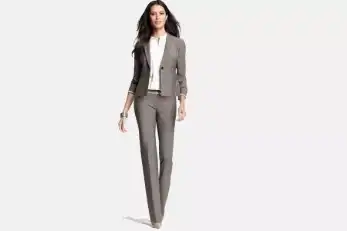 Wholesale Business Wear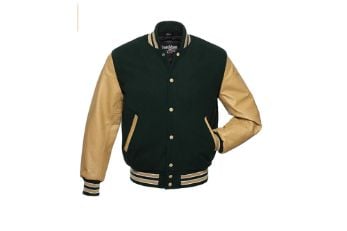 Wholesale Jackets
---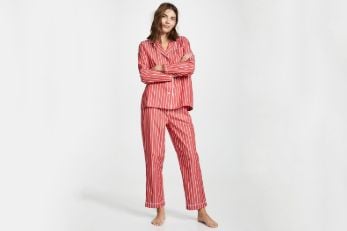 Wholesale Pajamas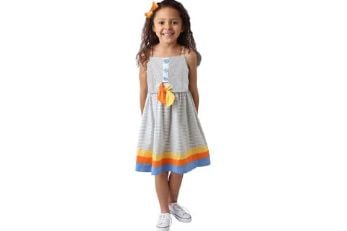 Wholesale Kids' Clothing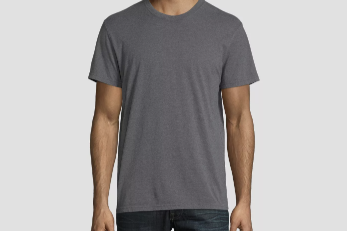 Wholesale T-shirts
---
Our Philippines Clothing Manufacturing Services Include: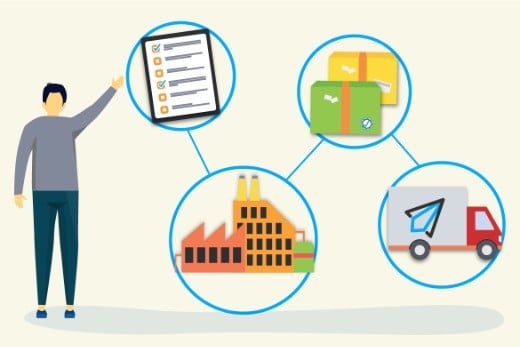 Sourcing Clothing Suppliers
The expertise of our apparel team will help you find your perfect clothing niche within a short amount of time and at a low cost. Using our 10 years of experience as a leading sourcing company, you will get mass production of your customers' favorite apparel, which will increase sales.
Clothing Quality Control
To stand out from competition in the long term, you must provide quality products to your customers. That's where the LeelineSourcing in-house quality inspection system will assess your apparel. Your mass production will be checked based on internal and external parameters.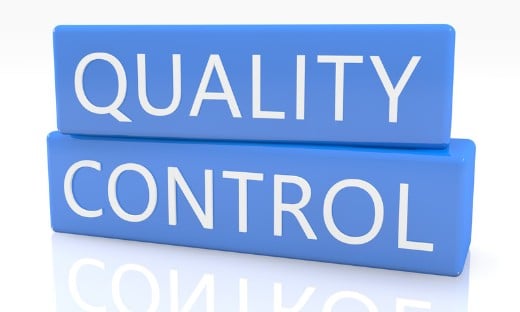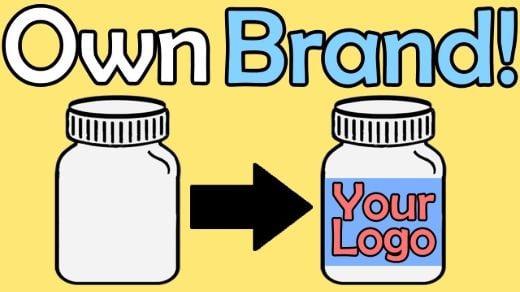 Private Label & White Label Clothing
All your products will be packaged nicely to make unboxing a pleasant customer experience. Our eye-catching private labeling and white labeling will attract your customers. We partner with some printing companies; they will print your elegant logos for your products.
Dropshipping and Fulfillment
It's now possible to drop ship your brands legally through LeelineSourcing experts' services. Meanwhile, your winning product will be shipped worldwide with our 18 shipping methods in the meantime. With Shopify dropshipping, you will also be able to unlock full productivity with full integration.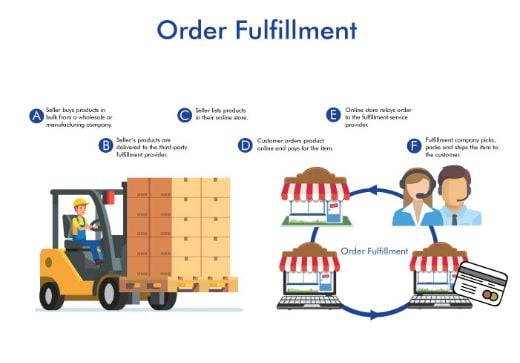 ---
Hear it from fellow Clothing Wholesaler
As a startup company, my budget was low, but it did not become a problem when dealing with LeelineSourcing. My company is booming after getting A-Z e-commerce services from them. I will recommend LeelineSourcing.
– James, USA
---
Source Your Philippines Clothing and Make Big Money
We offer the best wholesale price and high quality clothing to help you boost your business.
---
Top 12 Bulk Wholesale Clothing Suppliers In Philippines
Scouring the internet to find bulk wholesale clothing suppliers in Philippines? You may find many manufacturers dealing in wholesale clothes there. But, finding a reputable wholesaler in the Philippines is a challenging task.
You may have to deal with several things like the price, quality, experience of the clothing manufacturer and their shipping time. The Philippines is one of the world's biggest textile producers. In fact, Manila is sometimes referred to as "Textile Capital of Philippines." So, if you are hard-pressed to find a clothing wholesaler, you can never go wrong with sourcing from Philippines market.
This article will talk about 12 leading clothing wholesale suppliers in the Philippines that we have dealt with during our ten years of sourcing experience. Let's roll.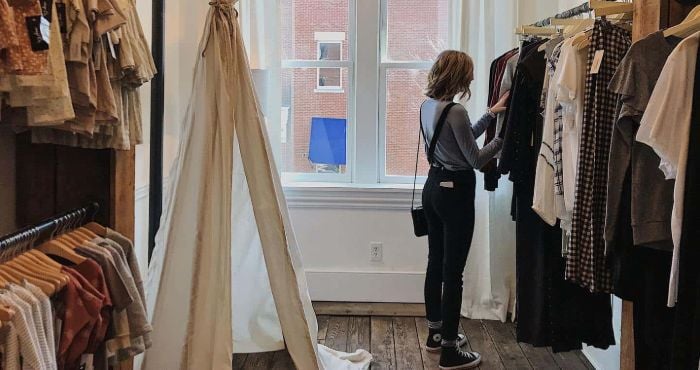 1. Robi & Peach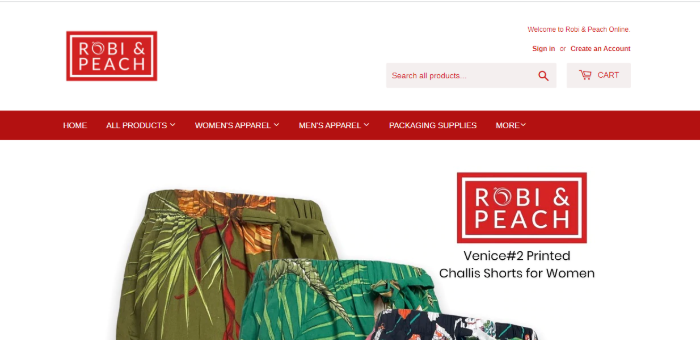 Robi & Peach is the leading wholesale supplier. They supply outfits at wholesale prices. Let the world "wholesale price" not fool you. Though, the store offers apparel with a reasonable price tag for the dresses. It doesn't skimp at keeping up with current fashion trends.
Primary Products:
Jackets and Cardigans
Shirts and Polos
Bags & Travel
Phone:
+639456739164
Landline: +63 02 82969918
Email Address:
Location:
Unit 2G-9, 2M-31, and 2M-45 Two Shopping Center, Taft Ave. EXT, 026 Zone 10, Pasay City, Metro Manila, Philippines 1303
2. Lazada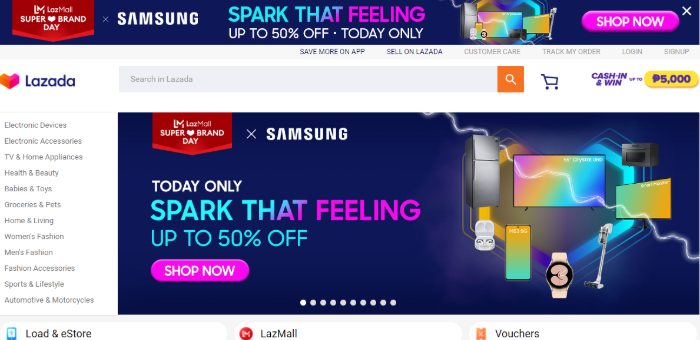 Southeast Asia's leading platform, Lazada is a wholesale clothing supplier operating in the Philippines. It aims to revolutionize the online wholesale of the products in 6 different countries – including the Philippines. They take pride in flexing the largest selection of sellers and brands in the region and have bigger plans for the future.
Primary Products:
Men's and Women's Clothing
Electronic Devices
Home Appliances
Health & Beauty Products
Groceries
Phone:
Hours of Operation:
Daily 8:00 am to 8:00 pm (Except Holidays)
Location:
Net Park Building, Level 23, 5th Avenue, Bonifacio Global City, Taguig City 1634, Metro Manila, Philippines
3. Kily Philippines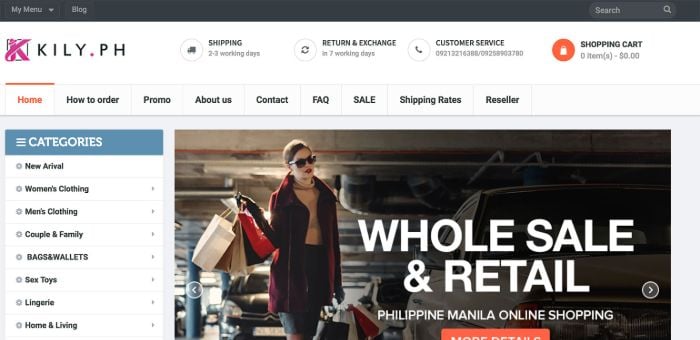 Kily.ph is a Philippine-based online shopping store. It's known as a one-stop-shop for all the wholesale online buying needs all over the country. Moreover, they are a customer-friendly website providing a range of products at wholesale prices.
Primary Products:
Men's and Women's Clothing
Bags & Wallets
Gadgets & Accessories
Lingeries and Underwear
Phone:
Email Address:
Hours of Operation:
Monday to Saturday 9:00 am – 6:00 pm
Location:
Barangay San Juan, Sitio Burol Taytay RizaL
4. Zilingo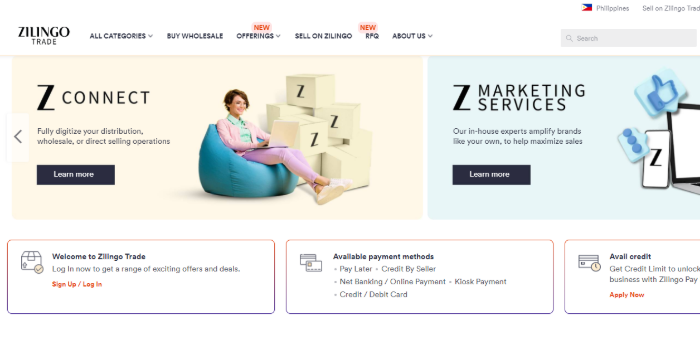 Zilingo, as a B2B technology platform, is offering innovative solutions. And when you work with Zilingo, you get to have a 25% faster and 15% cheaper sourcing experience. You can buy, sell, and trade wholesale products and Zilingo directly from brands, manufacturers, and wholesalers.
Primary Products:
Men's and Women's Clothing
Bags and Wallets
Shoes
Jewelry
Watches
Sports Equipment
Accessories
Location:
Zilingo Philippines, Inc. 18th Floor Net Square Building, 3rd Ave. corner 28th Street, BGC, Fort Bonifacio, City of Taguig
5. Jeca Garments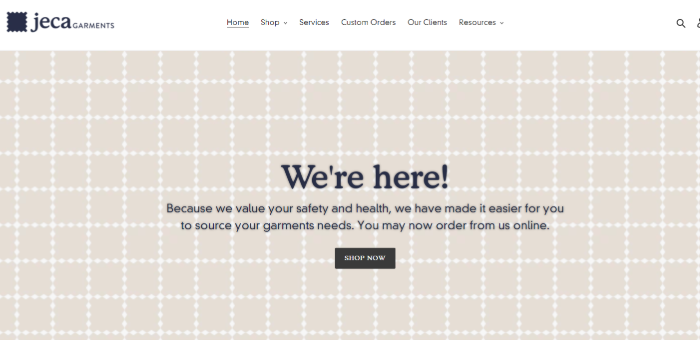 Jeca Garments caters to the wholesale garments needs of B2B markets and end consumers both. The wholesale suppliers not only deal Philippines-wide but also globally for wholesale garments needs.
Primary Products:
Men's and Women's Clothing
Phone:
Location:
P. Lopez Street, Brgy. Sto. Niño, Cebu City (Across USJR near Carbon)
6. Zalora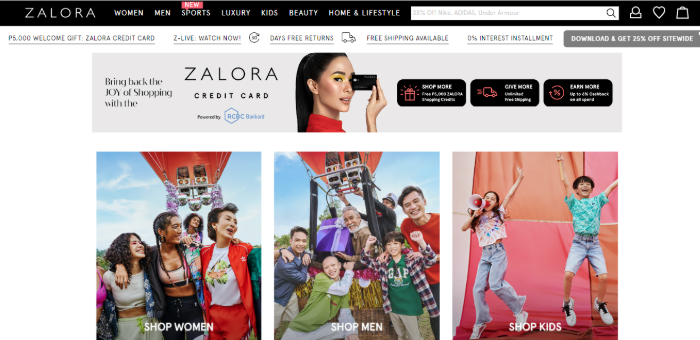 Looking for a go-to online store for shopping for everything fashionable? Zalora is your place to be. Whether you need insights into a local or global fashion, Zalora got you covered. From apparel to footwear, sportswear, children's outfits, and accessories, you'll get to shop everything as per your need. That, too, is from the broadest brand collection.
Zalora is also famous for its personalized customer service.
Primary Products:
Women and Men apparel
Children's Outfits
Luxury Items
Beauty and Fashion Products
Home & Lifestyle Products
Email Address:
Hours of Operation:
Monday to Sunday 9:00 am – 6:00 pm
7. Boardwalk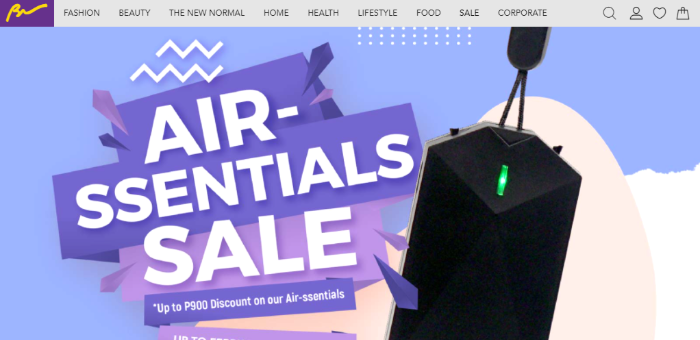 The boardwalk is a network of wholesale products providing products from every category at low prices. The boardwalk is also creating multiple employment opportunities with its network.
Primary Products:
Men's and Women's Apparel
Shoes
Children Dresses
Fashion Accessories
Household Appliances
Health and Wellness Products
Gadgets
Phone:
Email Address:
8. WACOAL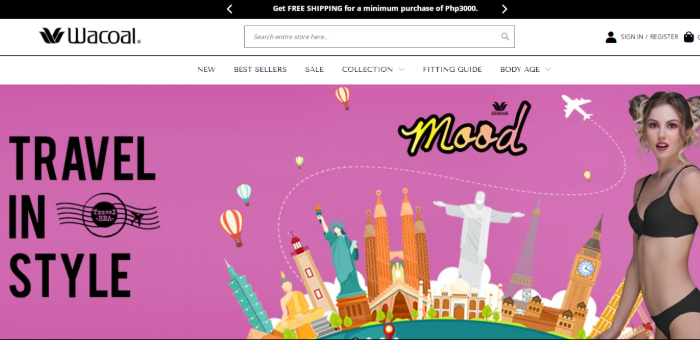 Wacoal is a high-end brand famous for offering top-notch women's intimate garments. They manufacture, sell wholesale, and deal with direct consumers. Wacoal is mainly a Japanese brand. But the Philippines Wacoal Corporation is a joint venture between the Japanese Wacoal and a Filipino corporation. It is limited to local wholesale and distribution only.
Primary Products:
Women's Intimate Apparel/
Women's Undergarments (Bra, Underwear, Lingeries, and more)
Phone:
Email Address:
Hours of Operation:
Monday to Friday 8:00 am – 5:00 pm
Location:
3F, 6788 Ayala Avenue, Oledan Square, Makati City
9. Fabrica MNL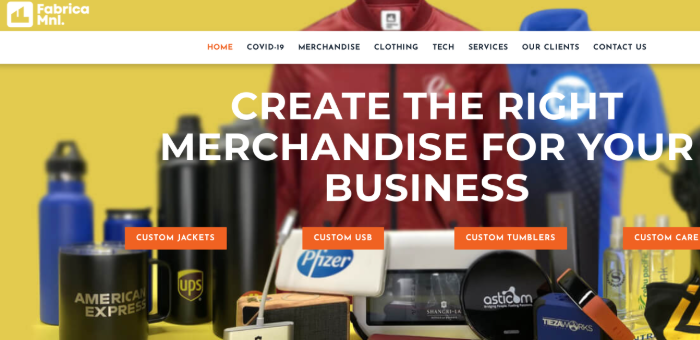 Fabrica MNL is basically a manufacturing company creating a fusion of manufacturing efficiency and standard designs. They cater to the customization of clothing articles. Fabrica MNL is well-known for safely and securely delivering products all over the country and internationally.
Primary Products:
Clothing
Office Supplies
Travel Items
Tech Products
Covid-19 Protective Gear
Phone:
(02)7720-2529
(02)7621-4474
Email Address:
Hours of Operation:
Monday to Saturday 8:00 am – 5:00 pm
Location:
LG-41, Cityland Tower, Pioneer Street, Mandaluyong City, Philippines 1554
10. Apparelhaus Company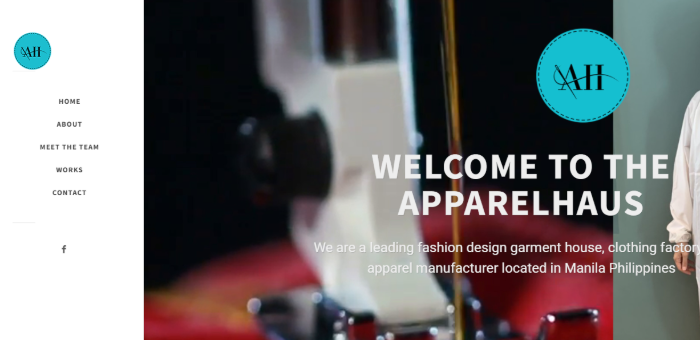 Apparelhaus is an experienced clothing firm with a whopping 35 years of experience in the business. As one of the highly-qualified apparel companies and with extensive knowledge, Apparelhaus has been generating surplus revenue (nearly $12 Million). Also, they have an outstanding workforce of 5,000 workers and subcontractors.
Primary Products:
Phone:
Location:
789 D Espiritu Street San Isidro Taytay, Rizal
11. Kamiseta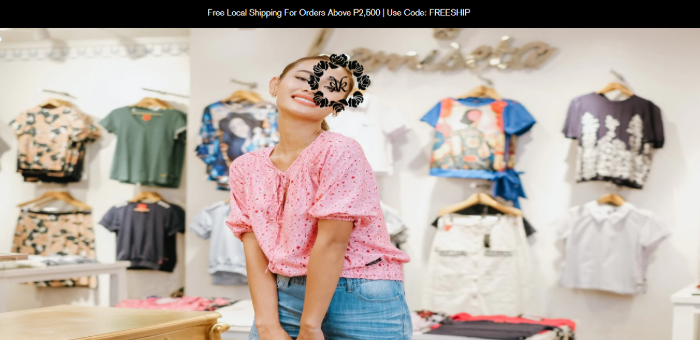 Fashion, wow-worthy merchandise, extensive product range, affordable prices, unique styles, and fantastic customer service are the things Kamiseta is all about. They are dedicated to making fashion accessible. Hence, they deliver their clothing products all over the world.
Much thanks to their international shipping policy!
Primary Products:
12. Cutton Garments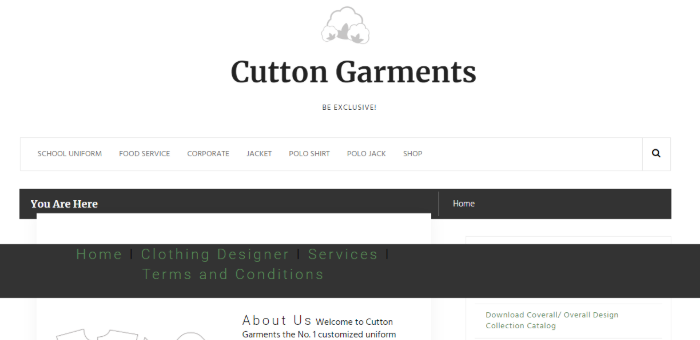 If you need high-quality school uniforms in bulk, head to Cutton Garments. The company also accepts customized and made-to-order uniform manufacturing in the Philippines.
Cutton Garments is a comprehensive apparel company specializing in manufacturing and trading uniforms wholesale. They provide finished or semi-finished uniforms. Also, they act as an agent of all the mentioned trades.
Primary Products:
School Uniform
Corporate Wear
Workwear
Safety Suits
Phone:
(02) 7-212 6071
(02) 7-219-1693
Email Address:
Hours of Operation:
Monday to Friday 9:00 am – 6:00 pm.
Location:
152 Marcos Highway, Masinag, Brgy Mayamot Antipolo City, Philippines. 1870
Tips on Taking Your Wholesale Clothing Business Filipino to the Next Level
Here are some tips to take your business to the next level for those just starting in the wholesale arena.
One of the primary keys to success in any business is making sure you're getting the most for your finances. Sometimes that means negotiating with suppliers to get a better deal on wholesale clothing. And other times it means spending some money on advertising.
So what can you do to make sure you're getting the best deals on wholesale clothing?
Make sure you're contacting the right people. If you're looking to purchase wholesale clothing, there's a good chance that there are thousands of people who sell clothes like yours. But not all the sellers will be able to provide what you need. You need a wholesaler who can help you find exactly what you're looking for. Also, who delivers at a price that works for both sides.
Make sure you know how much your wholesale clothing supplier wants from their customers. You can do this by partnering with a company (or multiple companies) whose mission aligns with your own. Suppose they're going to help small businesses succeed. But, they don't have the resources themselves. But still, I have plenty of customers looking for small businesses like yours. In that case, they'll be more likely to give you better prices than they would otherwise.
Market your business using the best advertising platforms like social media marketing and SEO (search engine optimization). Use social media marketing to target your prospects and grow your customer base.
Make sure that YOU'RE READY TO TAKE ACTION!
FAQs about Bulk Wholesale Clothing Suppliers in Philippines
Where can you sell clothes online?
The internet is an ocean of online shopping websites where you can sell your clothes online. Alibaba, Etsy, and eBay, to name a few. Alibaba (directly connected to the manufacturers), Etsy, and eBay, to name a few. You need a retail business license, source some products, and kickstart your online clothing business.
What is the best cloth-selling app?
Just like there are multiple websites online to sell clothes. There's also no shortage of online apps that allow you to sell clothes online. For instance, ASOS Marketplace app, Mercari, Poshmark, eBay, ThredUp, etc.
Can I put my own label on wholesale clothing?
Yes, you can. Putting your own label on wholesale clothing is legal. If only you follow specific parameters and abide by the rules regarding wholesale clothes labeling. Many clothing label makers can assist you in making customized tags for your wholesale business.
How do I find a clothing distributor or supplier for my wholesale range?
The foremost thing to focus on while finding a clothing distributor or supplier for your wholesale business is to know what you are actually looking for. Then, you need to understand the distribution channels of your industry. Once you are done with these two, try out manufacturers. If all goes well, you can continue to work with the supplier that suits your needs.
Is selling clothes wholesale a good business?
Definitely, it is an excellent and profitable business.
Conclusion:
Though the Philippines wholesale market operates just like any other wholesale market. but It's a place where you can purchase the most unique styles of fashionable and beautiful clothing at a meager cost. The country's culture and its ever-changing trends draw much attention from international buyers. The Philippines has become a hotbed for fashion retail, with many global brands setting up their shops in Filipino.
Want to know more about starting a wholesale clothing business in the Philippines? You can contact us and let us know your queries there.
Do you want a successful import business?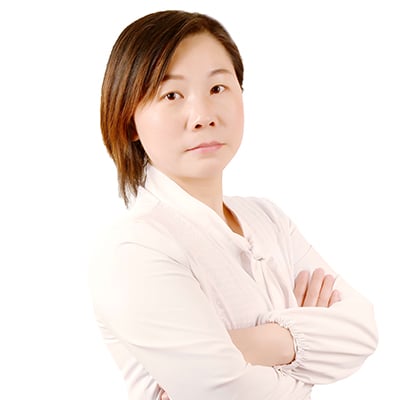 Hey, I'm Sharline, co-founder of LeelineSourcing. We've helped 2000+ customers import from China.
Do you want a better price on product or shipping?
We are sorry that this post was not useful for you!
Let us improve this post!
Tell us how we can improve this post?