Los Angeles Children's Clothing Wholesaler
Leeline Sourcing specializes in supplying high-quality wholesale children's clothing for your online or offline stores. We handle all the negotiation, inspection, and custom document export-import from manufacturers to your warehouse. We will take care of your high-quality supplies so you can focus on your sales marketing strategy.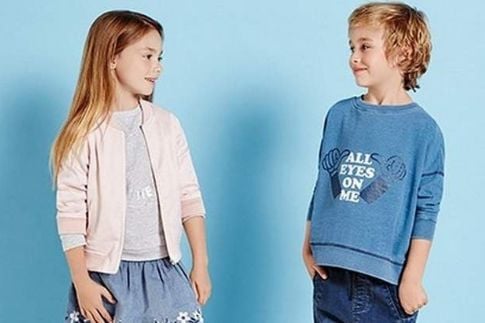 Top 1 Sourcing company in China
With 10 years of experience in china sourcing business
No Risk Free Sourcing No Hidden Fee
You can get Free detailed product quote before order
Trusted by over 2000 Customers
Leeline is your trusted sourcing agent partner in china
Wholesale Best Children's Clothing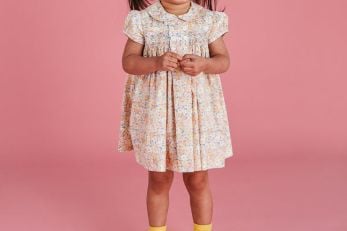 Wholesale Children's Dress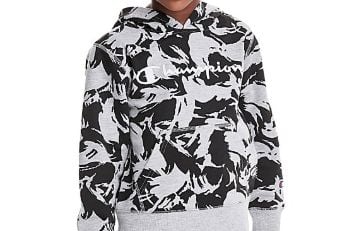 Wholesale Children's Hoodies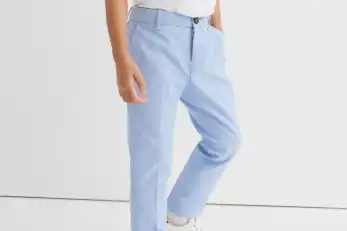 Wholesale Children's Pants
---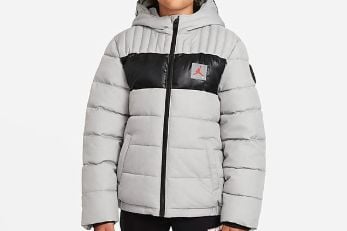 Wholesale Children's Jackets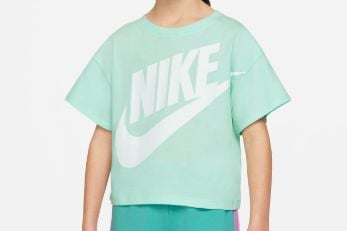 Wholesale Children's T-shirts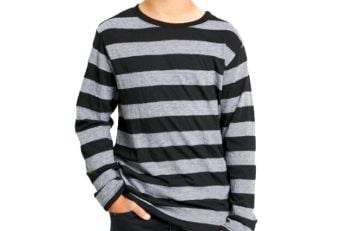 Wholesale Children's Long Sleeves
---
Our Children's Clothing Manufacturing Services Include: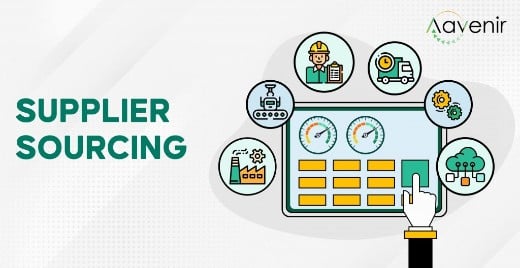 Sourcing Children's Clothing Suppliers
Maybe you're hard to keep up with the latest trends in the children's clothing industry. We work closely with some of China's leading children's clothing manufacturers. We guarantee you get the latest and most outstanding designs for your kids' apparel collection.
Children's Clothing Quality Control
With our QC Team, you can ensure that every piece of your children's clothing is high quality. We take the time to check each item, and if there are any defects, we will fix them before shipping them to your warehouse.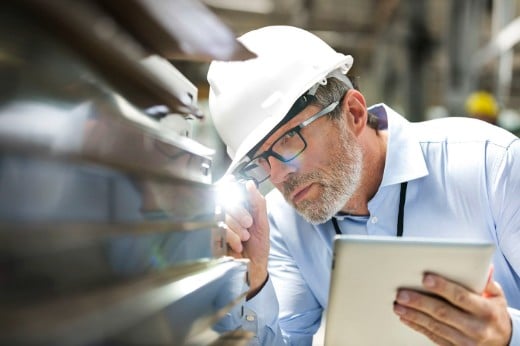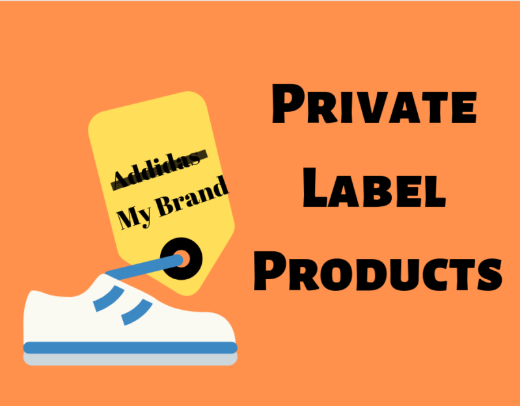 Private Label & White Label Children's Clothing
Leeline Sourcing has a team of expert labelers who will work with you to create the perfect labels for your children's clothing. We specialize in all types of label printing, including labels for Amazon products. You can send us your Product Label and FBA Shipment Label, and we'll do all the work for you.
Dropshipping and Fulfillment
Leeline Sourcing can handle your distribution needs, from warehousing to order processing and shipping. Our warehouses are strategically located around the world so we can deliver to customers in the quickest time possible. We also offer a variety of shipping methods, from standard to expedited, so you don't have to worry about stock inventory.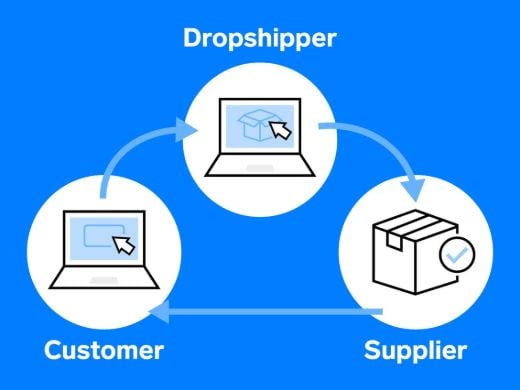 ---
Source Your Children's Clothing and Make Big Money
We offer the best wholesale price and high quality children's clothing to help you boost your business.
---
Top 10 Wholesale Children's Clothing In Los Angeles CA
Are you looking for an experienced wholesale children's clothing Los Angeles CA supply for your clothing stores? Whether you're just starting or are looking to expand your clothing business, we have the info you need from LA's reliable clothing suppliers.
With years of experience in the children's clothing industry, we know exactly what you need and what will work best for your kids' wholesale clothing business. We researched 10 wholesalers in LA to help you choose the right one for your business.
Find out the 10 wholesalers of kids' clothing in LA below.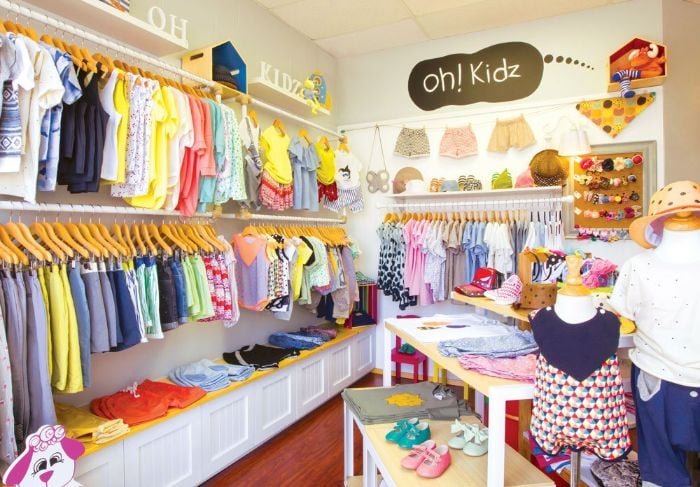 1. The PKW Group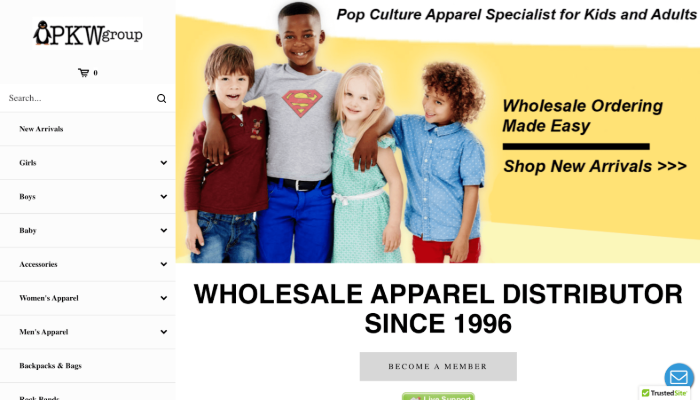 PKW Group is Penguin Kids Wear, Inc. They specialize in children's apparel and accessories but also carry adult apparel for those who like to take an assortment of merchandise.
They only sell authentic licensed products that are made from high-quality material. They are available by phone or email whenever you need us, and our orders ship promptly. Their customers are Small to Mid-Sized Apparel Retailers, Online Sellers, Distributors and Distributors, and Exporters. They know the satisfaction of your customers is critical to your success.
Primary Products:
Baby, Boys and Girls Collection:
T-shirts
Long Sleeves
Tank tops
Swimwear
Phone:
Email Address:
Hours of Operation:
Monday – Friday 9:00 AM–4:00 PM
Saturday – Sunday Closed
Location:
2440 S Main St unit b, Los Angeles, CA 90007, United States
2. Port 213.com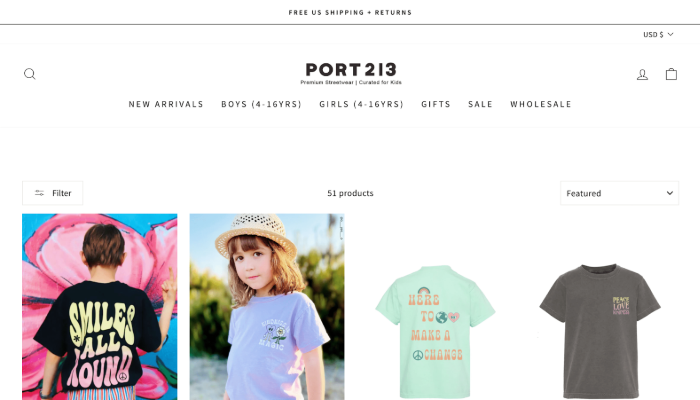 The Port 213 line is one that parents can be proud to dress their kids in and, more importantly, that kids will be excited to wear. The sequence of timelessly excellent basics and unique streetwear incorporates positive messages to inspire kids worldwide.
Port 213.com stands out from other companies since their garments undergo an additional washing process. Ensuring a super soft product that children will love. All of the garments from this company are safe to wear. Making it our top-recommendedclothing supplier for kids and teens ages 4 to 16.
Primary Products:
Boys and Girls Collection:
T-shirts
Shirts
Pants
Shorts
Jackets
Hoodies
Sweatshirts
Tank tops
Phone:
Email Address:
Hours of Operation:
Mon-Fri 09:00 AM – 04:00 PM
Sat-Sun Closed
Location:
South Los Angeles Street, Los Angeles, California, United States, 90015
3. California Market Center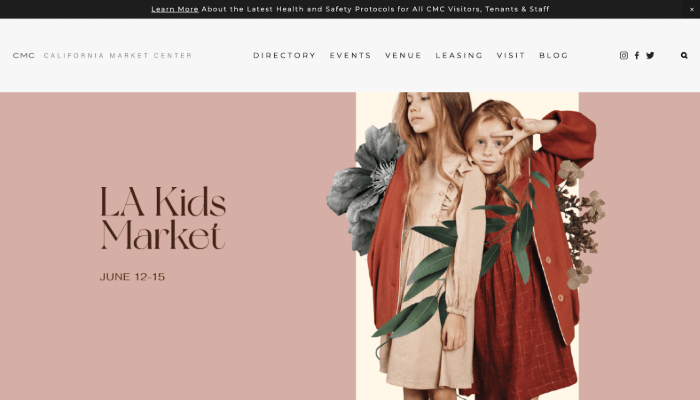 California Market Center is the hub of The LA California fashion industry and creative communities. Built in 1963 by the Morse family as the first wholesale fashion marketplace west of the Mississippi.
CMC is amid an exciting $170-million redevelopment. Fashion showrooms have a new home in the CMC's newly renovated buildings A, B, and C.
In this market center, many children's wear brands are available.
Primary Products:
Tshirts
Dress
Pants
Jacket
Baby Clothes
Phone:
Email Address:
Hours of Operation:
Mon-Fri 8:00 AM–5:00 PM
Sat-Sun Closed
Location:
110 E 9th St, Los Angeles, CA 90079, United States
4. Koochikè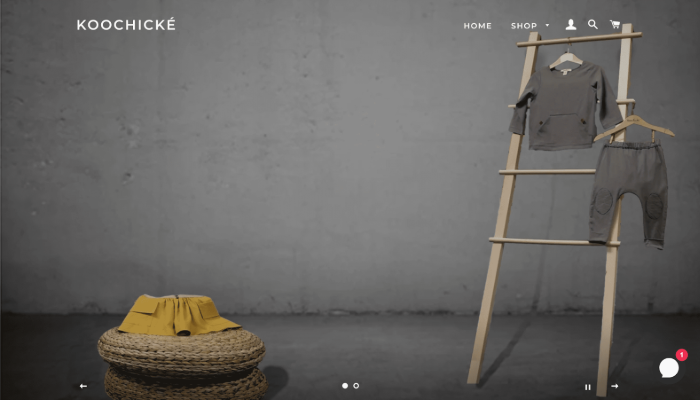 At Koochicke', they create stylish looks without sacrificing comfort. Their vision is to make high-quality, classic children's wear with attention to detail maintaining casual ease. Their policy is that If 30 days have passed since your purchase, unfortunately, they can't offer you a refund or exchange.
We tried returning Koochikè goods after a month of using them. I am sure the clothes were in the same condition I had received. And in their original packaging. As Koochikè, I got a full refund. 
Primary Products:
Dress
Skirt
Sleeve
T-shirts
Short
Pants
Email Address:
Hours of Operation:
Mon-Fri 9:00 AM–5:00 PM
Sat 10:00 AM – 4:00 PM
Sun Closed
Location:
630 S Los Angeles St a53, Los Angeles, CA 90014, United States
5. Unik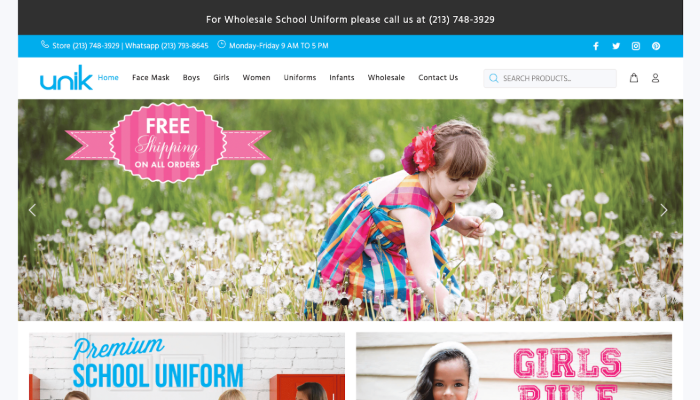 Unik's orders are shipped within 24 hours from the order date. Orders placed on weekends and select holidays are processed on the next business day.
Orders with out-of-stock item(s) may take five business days to process and ship. Their policy lasts 14 days. If 14 days have passed since your purchase, you can't get a refund or exchange. To be eligible for a return, your item must be unused and in the same condition you received.
Primary Products:
T-shirts
Dresses
Schools Uniform
Jacket
Hoodie
Pants
Phone:
Email Address:
Hours of Operation:
Mon-Fri 09:00 AM – 05:00 PM
Sat 09:00 AM – 01:00 PM
Sun Closed
Location:
501E Pico Blvd, Los Angeles, CA 90015, United States
6. Sweet Kids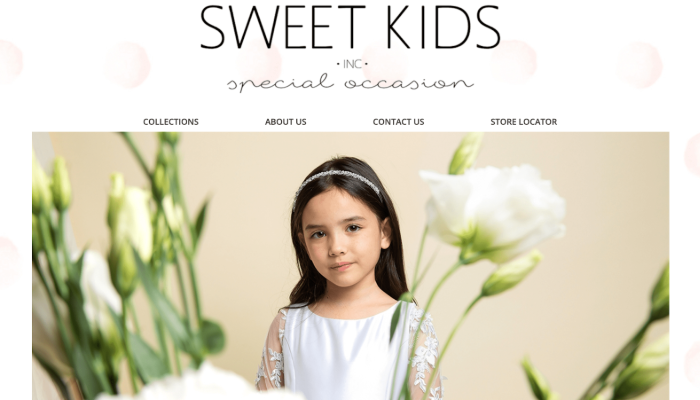 Since 2000, Sweet Kids CEO and head designer Lydia Lee has created Children's special occasion wear with simple lines and playful sophistication. Inspired by the dresses she hand-made for her daughters' dolls, she developed a line that would combine her classic taste with her little girls' delightfully sweet imagination.
Sweet Kids offers dresses for communion, flower girl, birthday, holiday, and other special occasions in infant, toddler, girl, and tween sizes. The Cole Collection for boys offers a variety of suits and tuxedos.
Primary Products:
Phone:
Email Address:
Hours of Operation:
Mon-Fri 8:30 AM–4:30 PM
Sat-Sun Closed
Location:
1142 San Julian St Suite A, Los Angeles, CA 90015, United States
7. Kid's Dream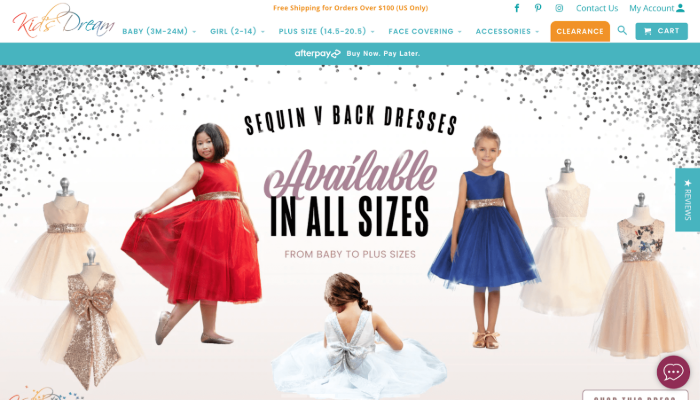 Kid's Dream was founded in November of 2011 by a Korean lady. They have grown tremendously with increasing the number of wholesale clients. They are in over 35 countries worldwide for selling our products.
Unfortunately, this company took a hit when Covid-19 came. I talked to Kid's Dream last month, though. And glad to say that this manufacturer is now recovering. 
Primary Products:
Dresses
Cardigan
Coat
Balero
Baby Dress
Phone:
Email Address:
Hours of Operation:
Location:
508 E 12th St, Los Angeles, CA 90015, United States
8. Bijan Kids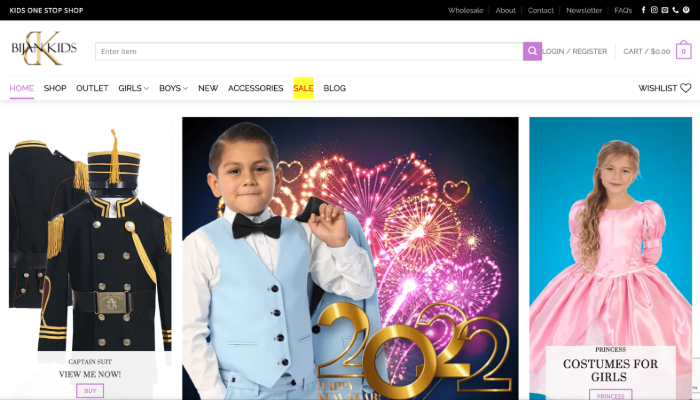 Bijan Kids has been manufacturing and wholesale distributing high-quality kids' party clothes. They pay close attention to details in their items, from dresses to suits, costumes, and charros. They have a high-quality standard that every department of our manufacturing process must meet.
Maricela is our senior manager. Her extensive experience is what keeps all of our clients happy and returning. Sergio has been managing our BJK Collection line (suits) for several years.
Primary Products:
Boys Blazer
Shirts
Sweater
Jacket
Dresses
Tshirts
Phone:
Email Address:
Hours of Operation:
Mon-Fri 8:30 AM–5:30 PM
Sat 9:00 AM–2:00 PM
Sun Closed
Location:
608 E 12th St, Los Angeles, CA 90015, United States
9. Omamimini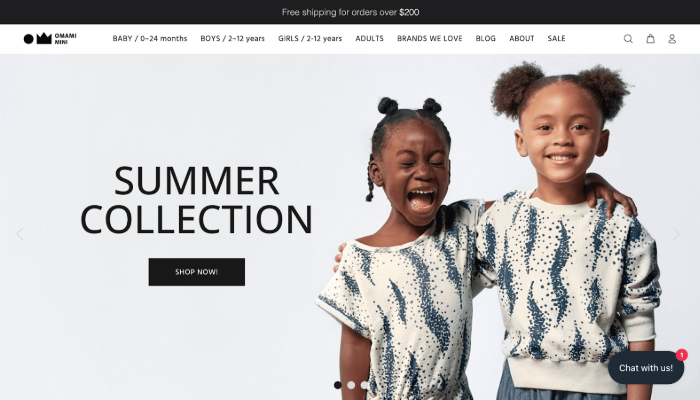 Ola Omami started the brand in 2012 when she couldn't find cool clothes for her newborn daughter. Omami is known for her impeccable taste, tender love for all things minimal, and keen ability to multitask without compromising quality.
The collection is available online, at our flagship store at ROW DTLA, and through over 200 premium retailers worldwide. The brand is based in Los Angeles and has a flagship store in downtown LA. The brand's collection is designed in sunny Downtown LA.
You should create an account if you want to buy apparel from their website.
Primary Products:
Poloshirt
T-shirt
Trousers
Jumpsuits
Short
Sweatshirts
Rompers
Phone:
Email Address:
Hours of Operation:
Mon-Sun 12:00 PM –5:00 PM
Location:
1320 E 7th St #122, Los Angeles, CA 90021, United States
10. Angel Kid Fashion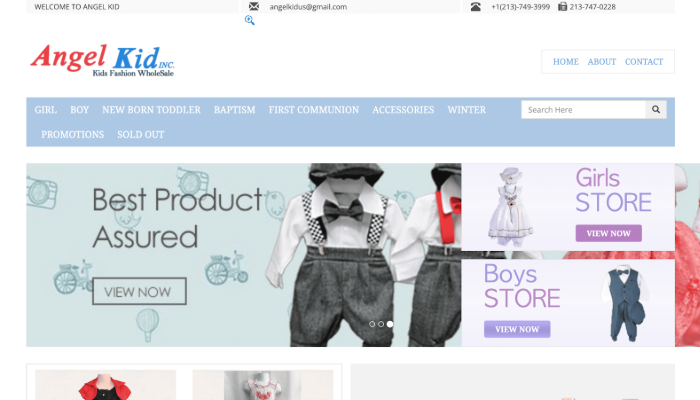 Luxury baby clothes from Angel Kid are the perfect way to ensure your little ones are dressed in the height of style and comfort. Their styles include casual, semi-formal, formal, undergarments, and accessories. Their clothing is manufactured in Los Angeles, USA, or imported from Thailand or China.
Their goal is to continue offering quality clothes at low prices to allow the reseller to increase their profit margin. They strive to provide trustworthy service with the wishes of our customers in mind.
Primary Products:
Dress
Pants
Bolero
Shirt
Vest
Tuxedo
Baby Dress

Phone:
Email Address:
Hours of Operation:
Mon-Fri 10:00 AM–5:00 PM
Sat-Sun Closed
Location:
410 E Pico Blvd, Los Angeles, CA 90015, United States
How do you start an online clothing boutique in Los Angeles?
You need to research the Los Angeles market to see if your product will sell well there and what your competition is like. When you have a good idea of the market and your product, you can start setting up your website or store.
Want to start an online clothing business? Follow the steps below. We recommend them to all our clients who want to undertake this path: 
You need to find suppliers for your products.

You must have a good choice of clothes and designs to attract your customers' attention.
You must have an affordable price so your customers can buy from you without hesitation.
The clothing must be of acceptable quality so your clients can use it for a long time.

Choose a name for your store and create a logo.
Find a good domain name, design your website or shop, and set up payment processing and shipping.
Once your store is set up, you must find customers by marketing your site and products online and off.
Create social media accounts, and begin building your brand.
You can start an online clothing boutique in Los Angeles with hard work and dedication.
FAQs about Wholesale Children's Clothing in Los Angeles CA
Does LA showroom dropship?
No, LA showroom dropship does not exist. This term is often used to describe an unethical business practice in which a company attempts to sell products through retail stores without properly establishing or paying for a relationship with the store.
What do we need to buy wholesale clothing in California?
You need a seller's permit from the state Board of Equalization (BOE) and a sales tax license from the California Department of Tax and Fee Administration (CDTFA). You can apply for these licenses online at https://www.cdtfa.ca.gov or by visiting CDTFA's nearest offices.
Do you need a business license to sell online in California?
Yes, you do need a business license to sell online in California. This is because the sales of virtual goods and services are considered to be commercial activities. You will also need a seller's permit to sell tangible products through your website. You must apply for an SF Business License to obtain a business license. Failure to follow these guidelines may result in fines or penalties from the city government!
What's Next
When sourcing children's clothing wholesale, you should consider several factors to avoid the pitfalls and get the most out of your clothing investment.
Wholesalers and manufacturers typically require you to order a minimum amount of inventory, so you can't jump in too quickly and expect to be able to sell everything that you've ordered. You must have a strong planning process when you want to work with a wholesaler or manufacturer.
If you are still looking for clothing manufacturers, contact us to discuss further.
Do you want a successful import business?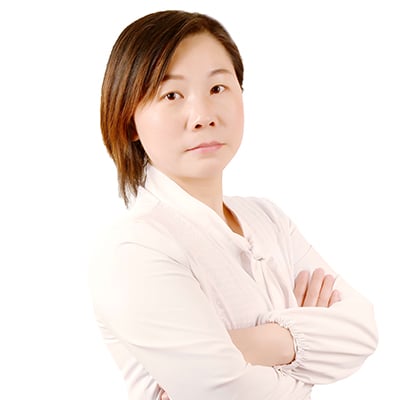 Hey, I'm Sharline, co-founder of LeelineSourcing. We've helped 2000+ customers import from China.
Do you want a better price on product or shipping?
We are sorry that this post was not useful for you!
Let us improve this post!
Tell us how we can improve this post?