When the term "manufacturing hub" is mentioned, the first country that comes to peoples' minds is China.
And the country still possesses major competitive advantages over its counterparts, even with the rising wages.
However, the rising uncertainty caused by the U.S tariff rise against China, considering other alternatives, is not a bad idea.
This is exactly why we will be comparing Made in China vs. Alibaba in the article.
A lot of nascent companies in South-East Asia have joined the competition in a bid to become the next manufacturing hub in the world.
The top five countries on this list are India, Malaysia, Vietnam, Indonesia, and Thailand; they are called the "Mighty Five."
These different alternatives have their advantages as well as disadvantages. So, you have to put in the time and effort to find out which works best for you. In the section below, let's take a look at the advantages of sourcing from China.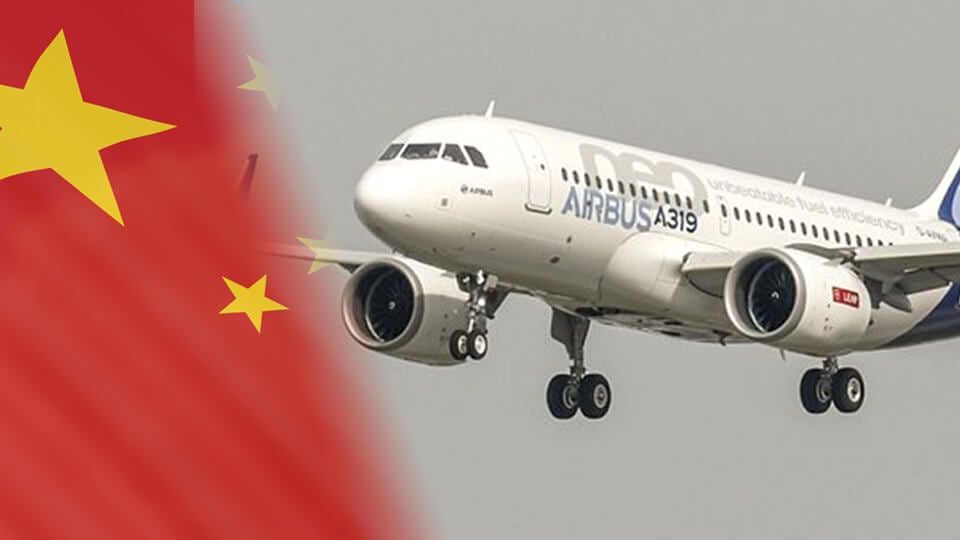 Advantages of Sourcing From China
Lower Costs
This is probably known by everyone, but this can be hampered by the high shipping fees that are encountered by importers.
Generally, manufacturing in China is cheaper. Before you neglect the importance of manufacturing your products at a lower cost, we would recommend that you speak to someone who has worked in retail.
Undoubtedly, that individual will tell you that discounted costs mostly result in higher sales.
However, they cannot compare with big companies who care less about reducing their prices because those companies have put hundreds of millions of dollars into marketing, which helps position their brand as a luxury product.
Therefore, the low manufacturing cost in China is a major appealing factor as to why you should use the suppliers there. Some other advantages of manufacturing in China include:
Better Service
Chinese manufacturers are more likely to render better services from the outset if you are a small startup. We have personally experienced a slight difference in the service provided by domestic manufacturers we have partnered with.  
Partnering with a Chinese manufacturing facility means that you get to enjoy reduced production costs without any reduction in product quantity. This is a major reason why companies and entrepreneurs put up with the disadvantages of manufacturing in China.
Increased Output in Less Time
Most local factories around the world have a limited capacity and time, but the case is different from Chinese manufacturers. Cheap labor plays a crucial role in this. People can be hired to complete volume-demanding production with less money than domestic facilities do.
However, you must consider certain ethical factors when it concerns the low labor costs in China. Also, not every facility is exploitative; if you research, you can find the good ones.
Easy Market Expansion Opportunities
Goods produced in china have an easy and accessible market. Outsourcing companies offer more services than overseeing the manufacturing process by processes such as establishing supply chain and local marketing. They hire local employees and acquire equipment to support their ventures.
Shipping goods from overseas isn't necessary because the factories are already in China. Accessibility of over 1.3 billion potential consumers, you have reliable returns. This is a big advantage if you have plans to enlarge your market and selling your product abroad.
Reducing the risks
When sourcing products from China, a well-managed and reliable sourcing process can assist you in curbing and managing the potential risks in sourcing, since you will be personally involved in the sourcing process, the risks of fraud, untimely deliveries, and undue profits can be reduced to a great deal.
Freedom to Choose Factory Suitable To Make Products
While working with a local importer, you don't have the opportunity to choose your manufacturer. As regards the usual working process, all that is required of you is to inform your supplier of the specific product you want.
If their factories are able to meet up your requirements, you will surely get your product; otherwise, you will try harder. This is not only necessary in mass production but also in the processing of creating your other china businesses.
Every manufacturer possesses its own sets of strengths and weaknesses. Thus, it is very much possible that the manufacturer with whom a supplier is working with does not possess the correct combination of strengths and reliability required.
This might lead to a compromise on the desired quality, timely delivery, and services, meaning the chances of getting the desired quality is slim.
However, if you source your products directly from the factories in China, you get the freedom to choose from a variety of factories.
In fact, if you have contacts with the right kind of people, you will be introduced to various factories dealing with the manufacturing of your product. Thus, there's the freedom to move to another factory if you feel the current factories can't offer you all you desire.
Thus, when directly sourcing from China, you get to even choose which products are more appropriate for production in a particular factory. You can choose the products that are low in price, sensitive, and even tougher to make. There is a chance of choice in sourcing from China, unlimited choice.
Suggested reading:TOP 70 China Sourcing Agents Import From China
Made in China VS Alibaba VS Global Sources
Made-in-China.com is a leading comprehensive third-party B2B e-commerce platform in China.
It's developed and operated by Focus Technology Co., Ltd. Founded in 1998 and dedicated to serving the global trade field, providing high-quality Chinese products and suppliers information for global trade.
Recently, Made-in-China.com is becoming a world-leading B2B portal, specializing in bridging the gap between global buyers and quality Chinese suppliers.
Pros
Lower Production Cost
High Output in Less Time
Quality of service
Cons
Language Difficulty
Shipping
High Minimum Order Quantities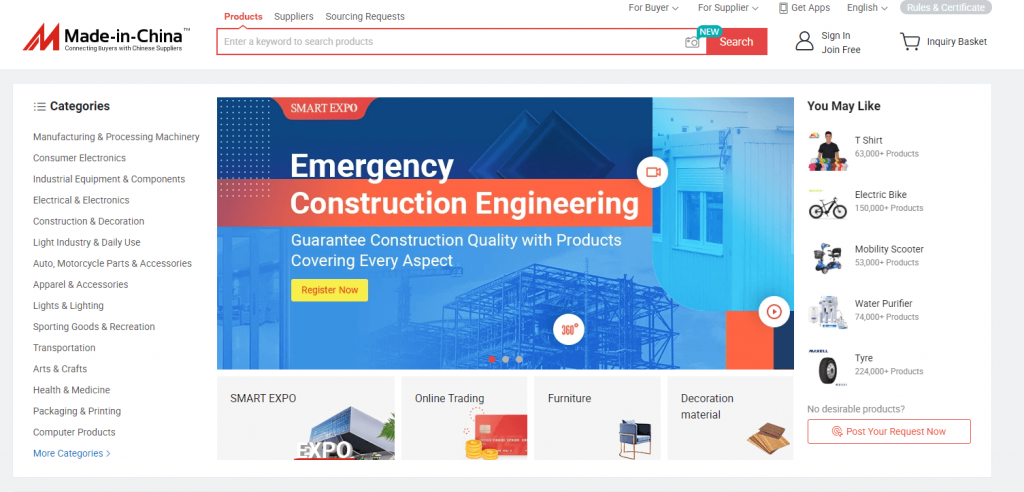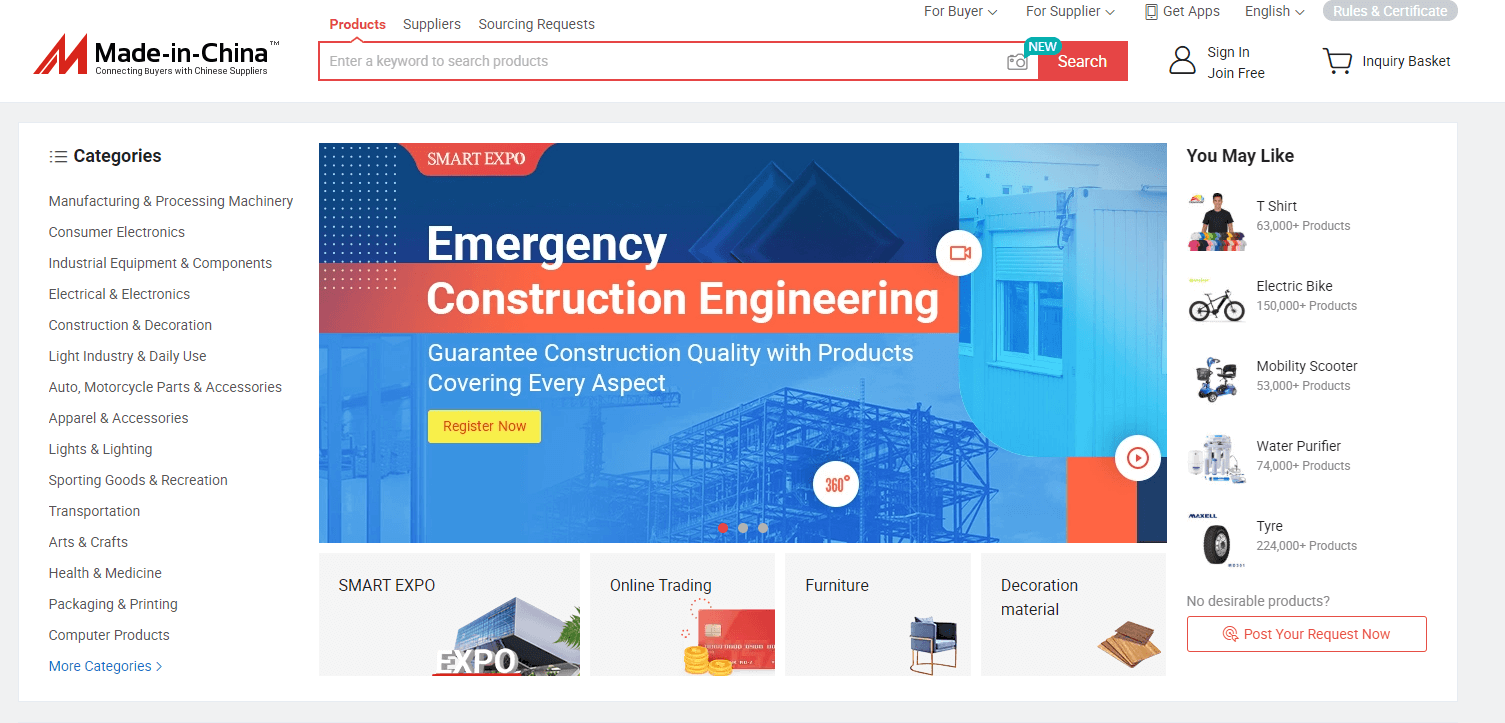 Alibaba started in 1999, bridging the gap between Chinese factories and suppliers and its global retailers. Since its birth, it has made tremendous growth topping China's rapidly expanding middle class.
Their utilization of the Internet has created one of the world's biggest Web-business. Goldminers and investors are hungry to jump on IPOs, like Alibaba's, that have run so parallel to China's rise. Alibaba was founded when only 9 million people in China used the Internet. There was limited patronage.
Just last year, the number has gone to 600 million. Alibaba Group Holding Ltd. is a known massive, elaborate, and wildly profitable company that is ahead in online trading in China: Eighty percent of the stuff sold online goes through an Alibaba site.
Like eBay and other online marketplaces, Alibaba isn't the sole owner of the stuff that it sells on its Web site. It provides a platform for business owners like us to sell our products. Note though that apart from taking a cut on each sale that we make, they also charge us for extra adverts. 
Pros
Low Startup Costs
Minimal Risk
Flexible Location
No Inventory
Low Overhead Costs
Sell Unlimited Products
Cons
Highly Competitive
Reduced Control
Shipping Time
Complicated Refund/Return Process
Global Sources has a spanning experience of 45 years' on international trade, and they offer a reliable online directory for suppliers. A platform similar to Alibaba, and they go as far as organizing trade shows in the continent of Asia.
A look at the difference between Alibaba vs. Global Sources vs. Made in China?
Generally, we believe it is the quality of suppliers on Global Sources that make them better than the other two. They have more exportation experience, so they are likely to understand your needs better.
Furthermore, you will find less suspicious factories than on Alibaba and Made in China. In fact, a lot of big-box stores utilize Global Sources as part of their sourcing strategy.
Conversely, these suppliers expect more from you. Usually, they will inquire about your company background as well as your purchase volumes. This is fair because they know if you are the best fit for them.
Therefore, using Global Sources may involve more initial effort to breed trust and get straightforward responses from suppliers.
A lot of listed suppliers in the Global Sources' online directory also attend offline fairs to showcase themselves, and this builds up their credibility. They do not mind investing time and money into buying booth spaces, so get more involved in the game than an online middleman who can disappear anytime.
We are not saying that Global Sources doesn't have any trading companies. Trading companies and middlemen are on Global Sources; however, they identify themselves, which makes it more transparent than other platforms.
Global Sources also offers a better user experience for buyers.
Pros
Relatively higher quality suppliers than Made in China vs. Alibaba
A better option to purchase home and gift items, mobile electronics, and fashion accessories
Better user experience for foreign buyers
Cons
Alibaba and Made in China have a bigger supplier database
Getting quotations require more work, meaning you must prove yourself to suppliers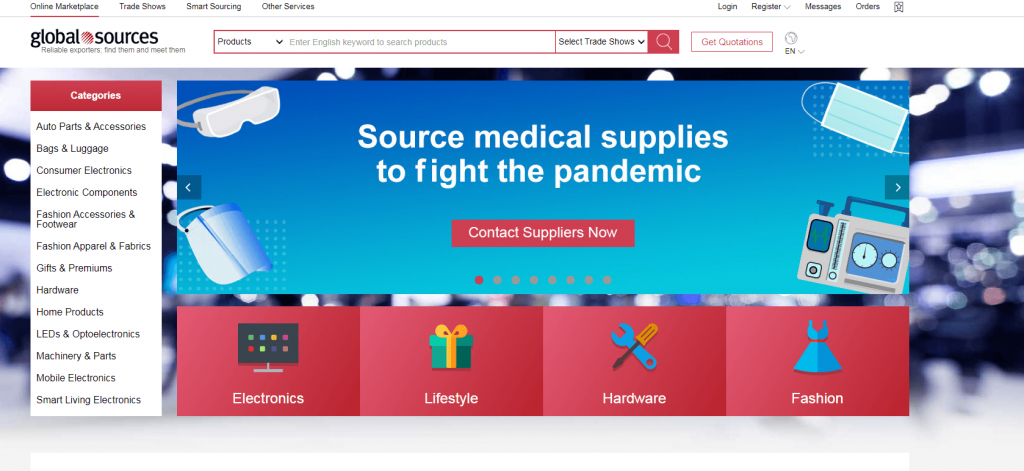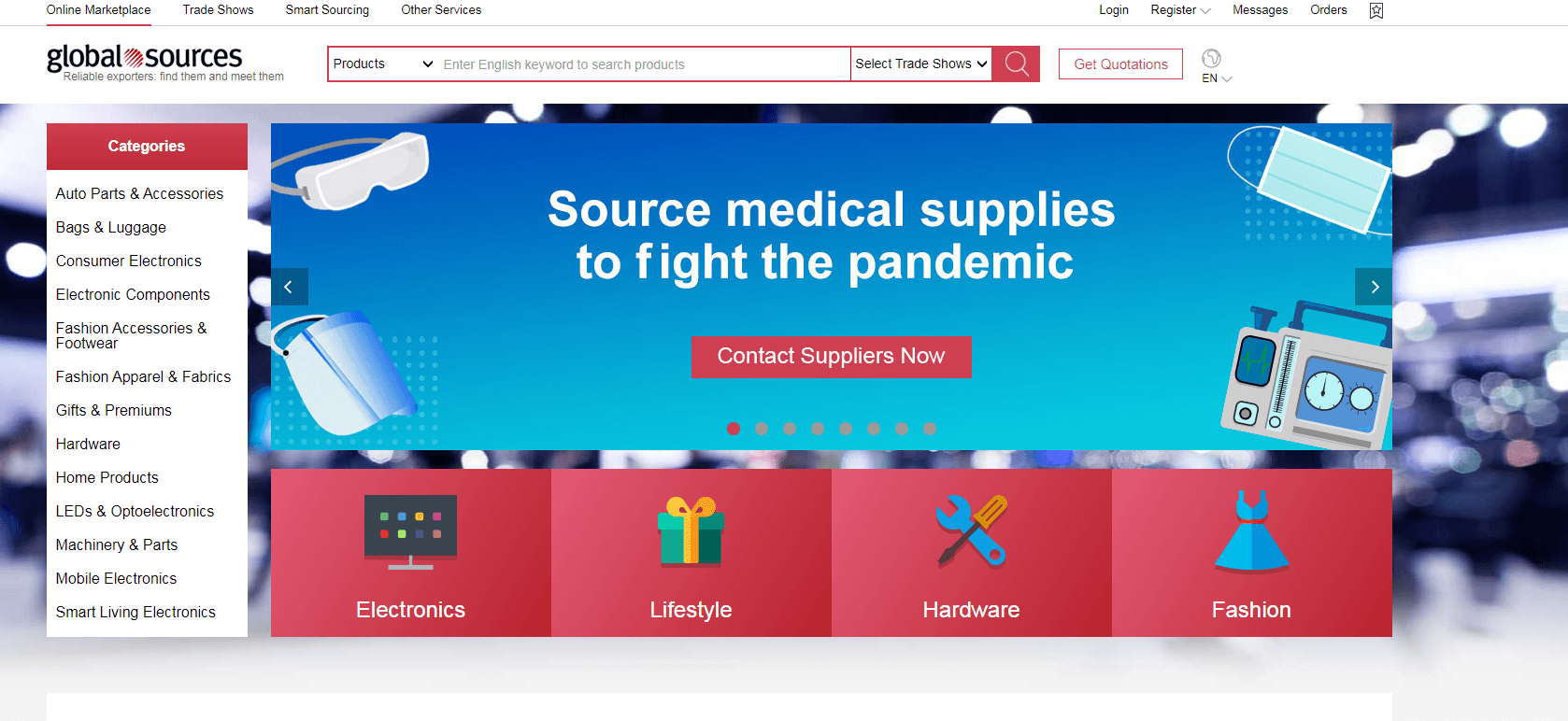 Made in China Alternatives: Other Ways to Source Products from China
Establish in Hong Kong in 2009; this platform started working with small and medium scale businesses. However, the company has grown over the years and currently specializes in product sourcing.
My company has helped thousands of small businesses source the best products worldwide. Allowing them to expand and eventually grow through our guidance.
We offers comprehensive services that cover all the necessary requirements to source from China. My team of professionals whose painstaking efforts have been putting smiles on the face of importers since their existence.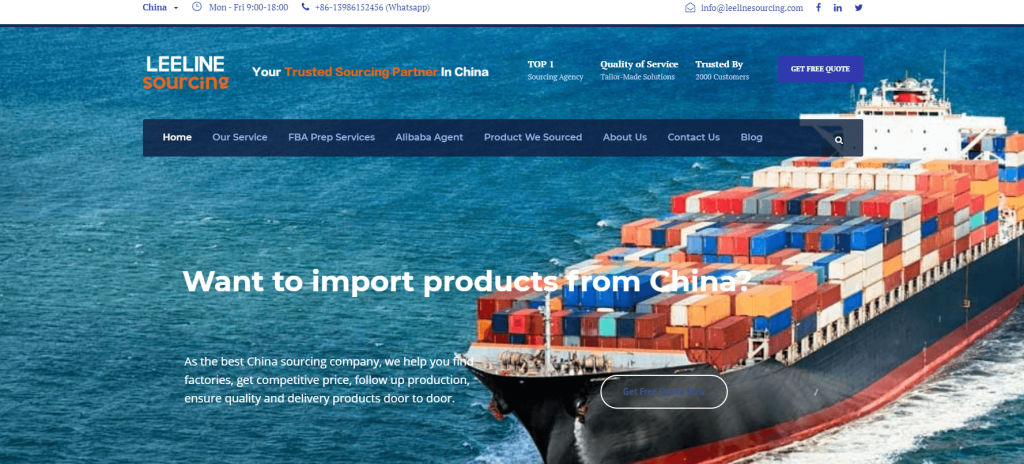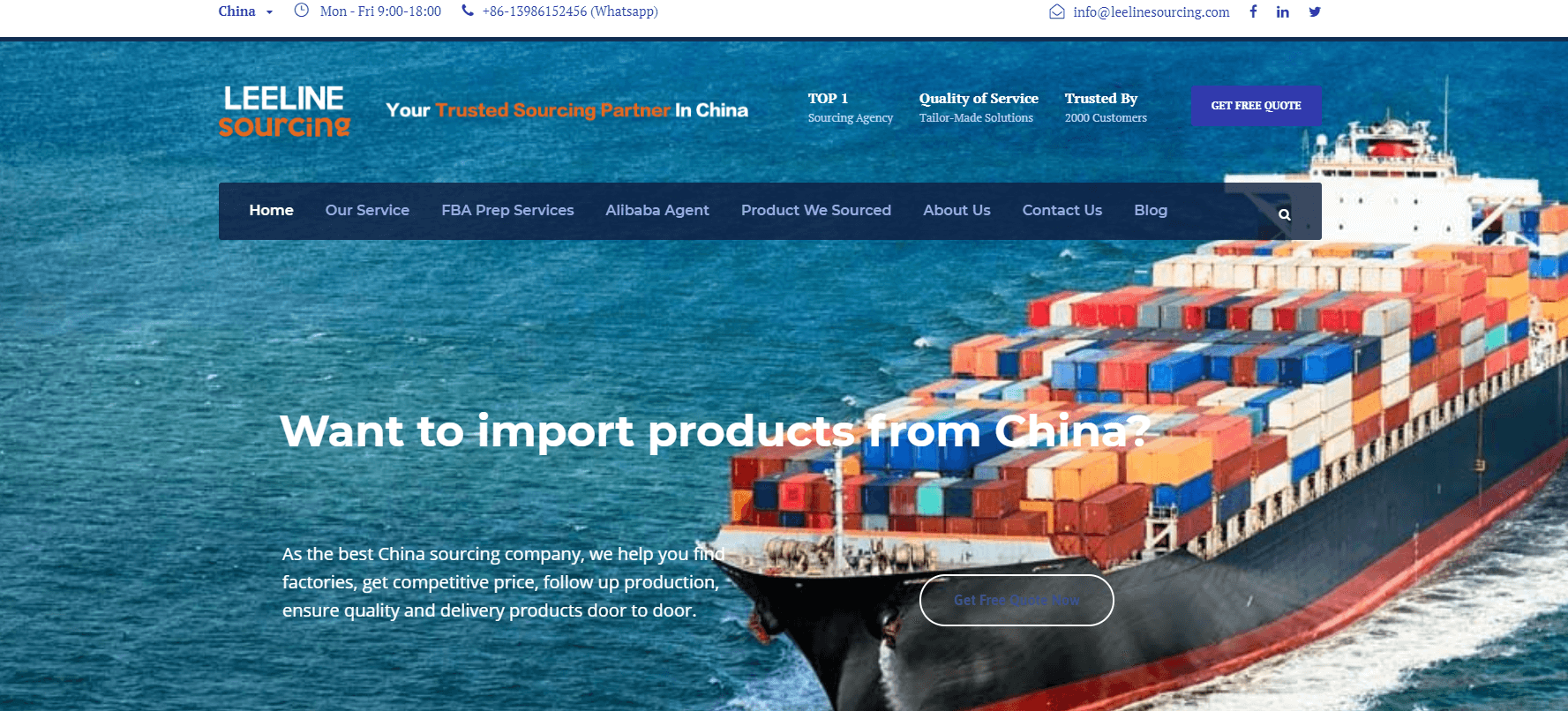 This platform is owned by Alibaba, and like eBay, sellers from China ship to buyers across the globe. They sell small wholesale lots and individual items. This is a better option if you wish to sell locally or test the waters with a small order.
AliExpress is among the best Alibaba alternatives.
Therefore, if you wish to start with a small volume, then AliExpress is your best bet. However, if you wish to build a scalable business, AliExpress is not recommended. This is because you may be dealing with a middle man who is not willing to reveal the factory to you.
In this scenario, chances are, you won't get the best deals. Another major setback is the less friendly relationship between you and the supplier, and this is critical for anyone who wishes to build a sustainable business.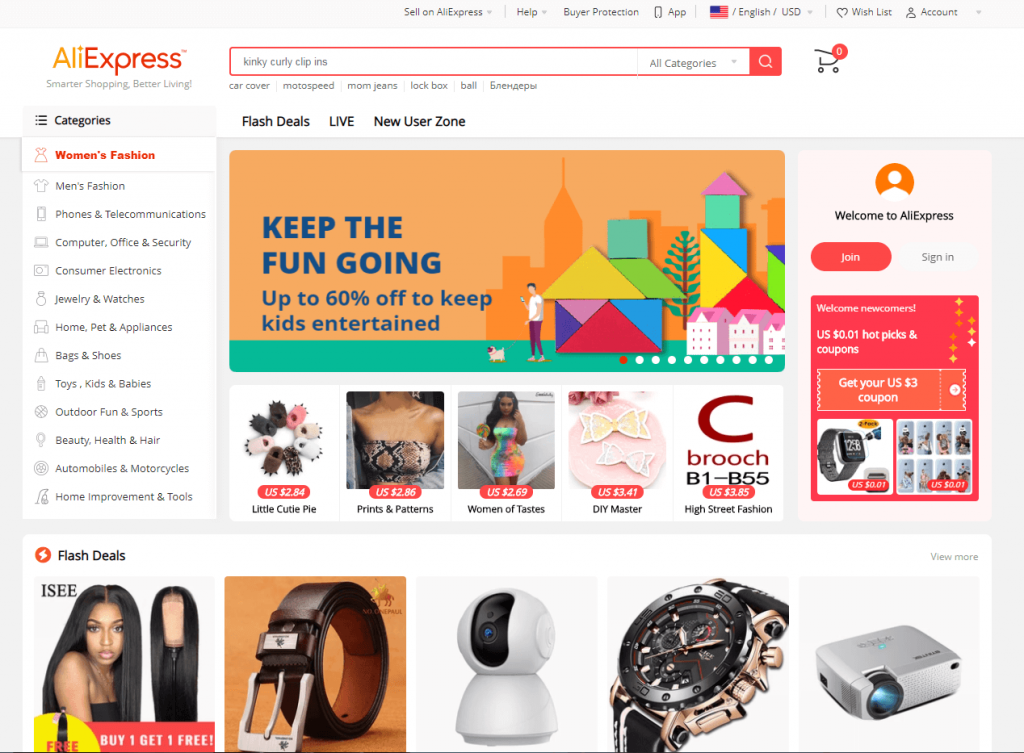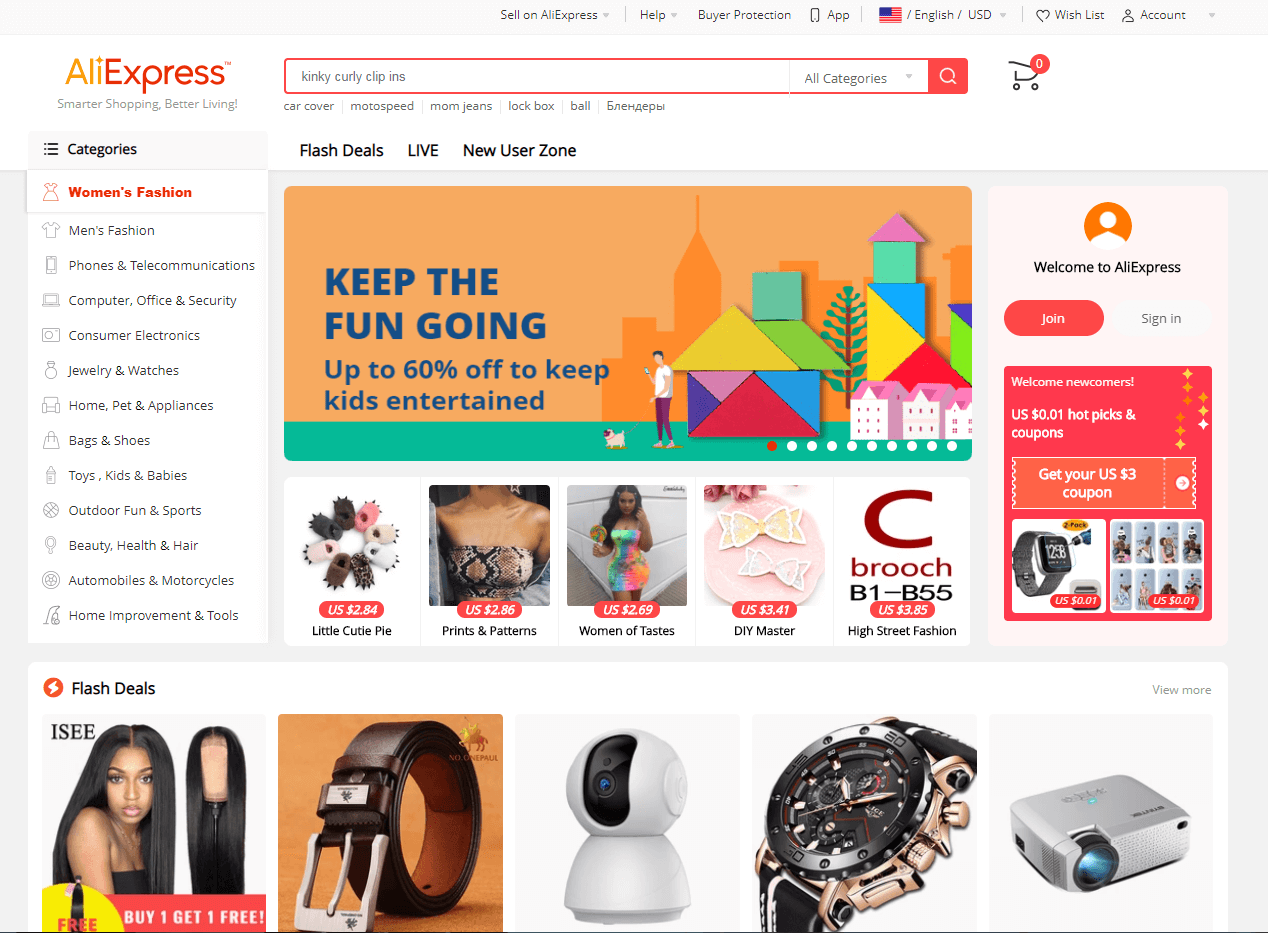 This is an online directory of Chinese suppliers also owned by Alibaba. The major variance about 1688 as an Alibaba alternative, is that suppliers on the platform cater to the local market.
Does this matter? In most cases, China's quality standards are far less than those found in the western part of the world. Therefore 1688 suppliers are known to produce low quality and cheap products.
Alternately, 1688 has its benefits. Firstly, you can find direct Chinese suppliers that are difficult to access on Alibaba. This is because they do not export their products because it may not be the best fit for the market it is being sold to. Here, prices are quite low, because many suppliers are willing to survive on minute profit margins.
With 1688, obtain enough market intelligence on product availability and price, which in most cases, is difficult to obtain elsewhere.
Also, the majority of the suppliers on this platform do not possess export licenses. Therefore, they cannot legally ship products outside China. This means that they will have to deal with a middleman who has an export license. This increases cost and makes the supply chain a bit more complex.
The language on the 1688 website is entirely in Chinese. Many suppliers here are not English speakers because their main focus is on the local market. Since there is a language barrier, it makes communications very challenging; however, knowing basic Chinese may be helpful.
Business Partner Recommendation
Similar to doing business anywhere, referrals have proven to be a powerful tool for finding suppliers. Your friends, social media, business acquaintances, and online platforms may be able to point you in the right direction.
Another way is to ask suppliers whom you have previously worked with. They know people in the industry, meaning that they can help out. Therefore, the stronger the friendship you have with people, the easier it is for you is for.
Depending on your needs and budget, it may make sense to outsource this work to professionals. This will save you time and headaches so you can focus on your strengths to grow your business.
Generally speaking, sourcing agents and trading companies have advantages in that they can find better suppliers through their networks, pick up on red flags faster, optimize logistics to save you time and money, and may be able to negotiate better pricing and terms with factories.
On the other hand, there are good ones and bad ones, so you have to find the right one for you. This service will also result in additional costs.
Factory Visits
If you wish to vet a supplier thoroughly, factory visits are the best ways to do that. Visiting the factory means you will see their workers, facilities, equipment, and production line. Also, you get to have a meeting with the supplier and tell him about your business.
You must understand that this entails more time and money. Using a guide or sourcing agent will be useful while you are making your travel arrangements and dealing with suppliers.
Trade Shows
Trade shows serve as useful mediums to get in touch with suppliers quickly.
As a wholesaler, you must note Chinese culture centered majorly on relationships. A face-to-face with your supplier can help you build relationships swiftly, and this motivates suppliers to compromise on payment terms, price, packaging, product modifications, etc.
They provide a great opportunity for you to scan and discover new products. A lot of suppliers will not list all of their products online, especially the new ones.
They do this to stay ahead of their competitors. But if you meet them face-to-face, they will be happy to show you their full range of products. Most times, the best products are hidden.
There are three categories of trade shows; the general trade shows, regional marketplaces, and industry-specific fairs.
Suggested reading:China Trade Shows: Ultimate Guide
Some tips to guide you when sourcing from China
Take your time to look for the right supplier
A search engine result is what people are seeking to source products from China use. Also, you can use online sourcing platforms such as Alibaba, Made in China, and Global Sources to connect with Chinese suppliers.
Although you can use these resources to draw up a shortlist, it is crucial to understand that many businesses showing on search engines and sourcing platforms may not be manufacturers, but resellers.
It may be fine to source from middlemen, but if you are purchasing retail products like toys, cheap electronics, or clothes, which needs you to meet specific requirements like metal stamping die casts, and plastic injection molding the best option to select a manufacturer and directly source from them.
Most importantly, this helps you reduce costs.
China's online sourcing websites like Alibaba and Global Sources have a system integrated for buyers to rate their suppliers. This could be helpful during the shortlisting process.
For instance, Alibaba offers its suppliers "gold" ratings. This assures buyers that the supplier is trustworthy. However, you must note that any supplier who pays the annual fee for premium membership obtains the gold supplier status, and this increases the visibility of the vendor on the site.
Verify suppliers
‍Once you are done with the shortlisting, it's time for verification. Though some information can be found online, you need to evaluate the supplier has the technical expertise and production capability. Also, find out if he is a manufacturer and not a middleman.
We've already tried dozens of proven effective methods in verifying suppliers. First, start by checking their Value Added Tax invoice, ask the factory for its audited accounts, or ask for product samples. You could also check the Chinese factory's name, location, and local government office, which it falls under. The factory's records will have records that you can use to verify the details the supplier provided to you.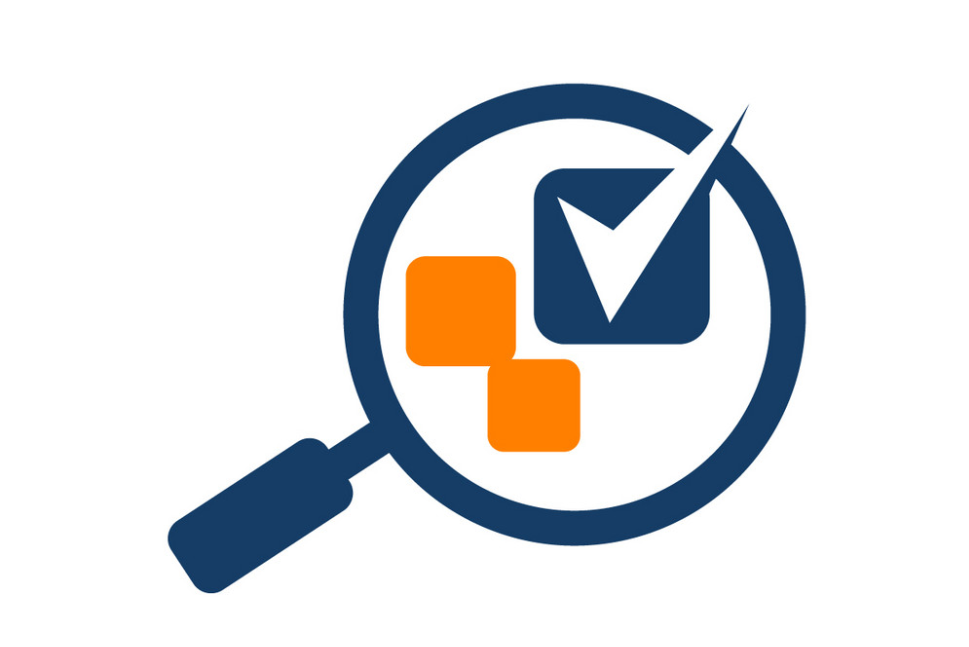 Do not forego quality because of cost
Why do buyers around the world look at Chinese suppliers to fulfill their requirements? The primary reason is the low costs of manufacturing, which is cheaper than most Western manufacturers. During the negotiation process, it is important to remember that all manufacturers have a minimum production cost.
Secondly, having carried out your research about the product and the costs of buying the needed resources, you will catch a glimpse of what the price could be.
It is not advisable to pick a supplier whose price is below the manufacturing cost. If this happens, there is a high tendency the supplier could bypass quality control steps. With time, both your products and reputation get affected; worse still, there could be legal implications.
Communicate Clearly
While sourcing on Chinese wholesale websites or offline, you must note that there are a language and cultural barrier.
Although some big companies are likely to hire English-speaking translators, a lot of issues between purchasers and suppliers can be attributed to misunderstandings in communication. This isn't deliberate, and if buyers understand this, they avoid delays and costly mistakes.
Endeavor to put all your requirements in writing and in a clear, detailed manner. Never give room for the manufacturer to make any assumptions. Also, encourage them to ask questions when they get confused about anything.
Quality control inspections
Though a good working relationship is the best way to start with your supplier, you must never overlook occasional quality control checks. This is to ensure that the quality of manufactured products meets market standards.
With this, you avoid future costly mistakes. Studies have shown that problems identified later in the production process are costlier than those caught in the initial stage.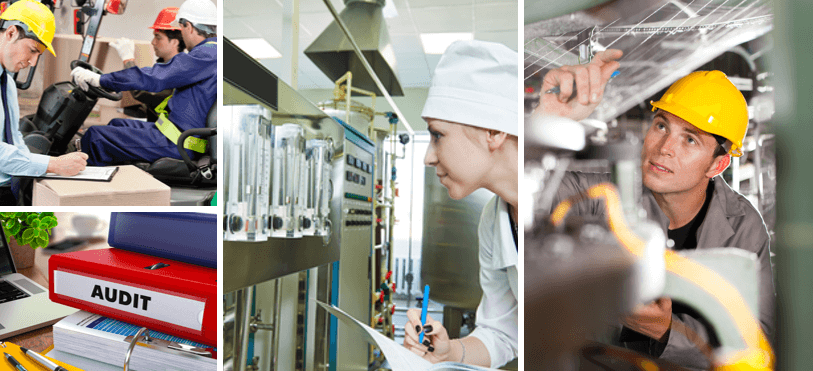 FAQ For Made in China
What things are made in China?
A lot of items are made in china. China is the home of many products ranging from clothes, shoes, household materials, foodstuffs, and electronics to housewares, kitchen wares, utensils, and other important things.
Why is stuff made in China so cheap?
People wonder why made in China products are cheap. Most people think it is associated with low quality.
Certainly not, Made in China considers its customers. Most of their products are labor-intensive, while others are capital intensive.
The raw material required for production determines the price of these goods, aside from the exchange rate. Most of these materials are available in China; thus, assembling and production are done together. This leads to an effective price reduction.
Is Made in China com legit?
Made in China isn't just legit but reliable. The platform isn't just a way to get suppliers but also to satisfy the supplier's needs. Thus, china.com is a place you come and have your needs attended to.
Finding the best supplier on Alibaba is solely your responsibility. It requires a lot of dedication and time. You can check up the feedback from the supplier. The customer's feedback is a huge way to help. If he has been a long-serving member of Alibaba, these, amongst many others, can help in finding the best supplier on Alibaba.
What other sites are like Alibaba?
There are other sites that can offer services like Alibaba. They include Chinese brands located at Shenzhen, Lightin the box located in Beijing, DHgate located in Beijing, and Made in China located at Nanjing, amongst many other online shopping stores. They can serve as Alibaba alternatives and still offer standard service.
Suggested reading:Alibaba Alternative: Top 20 Sites Like Alibaba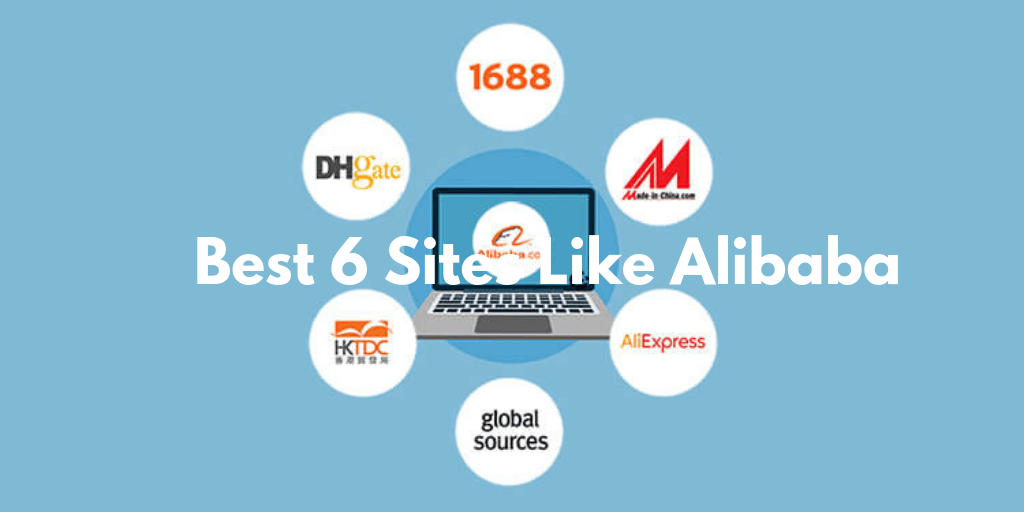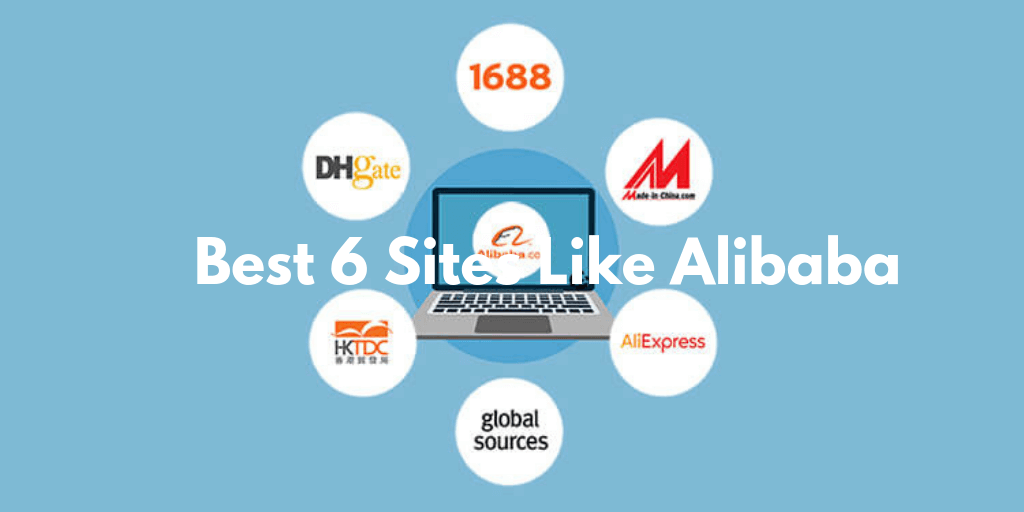 How Leeline Sourcing Help You Find Profitable Products To Import From Made In China
As an importer, one of the major factors that affect your business is product quality.
So, where do you source your products from? Are your suppliers reliable? If you are unsure about the answer to these questions, then you may be taking the wrong steps, and this is exactly why we are here for you.
At Leeline Sourcing, we have a team of experts who dedicated every resource within their reach to get the best suppliers for you. Try out our service today!
Final Thoughts on Profitable Products to Import from Made in China
With the advancement in technology and the development of the world at large, individuals are seeking ways to make trade easier, and we have developed a level of unwavering trust for these suppliers we don't see.
Made in China has helped build this trust by giving assurance and on-time delivery. They have remained reliable regardless of many constraints. Now individuals can trade online, importing anything and everything.
The profitable products to import from Made in China vs. Alibaba are clothes, shoes, and electronic material, amongst many others.
Due to the impact, these online stores have had for long, reliability is assured on online trading to a huge extent, but one still needs to be very careful.
We are sorry that this post was not useful for you!
Let us improve this post!
Tell us how we can improve this post?