Most new Amazon sellers don't know which Amazon FBA tools you should use. If you are one of them Hold ON! I got something for you here.
Our experts have reviewed 20 tools that help you to sell on Amazon. All of them have successful Amazon businesses so you get to know their secrets. You choose essential tools to boost business.
We keep Source Mogul at the top due to its helpful features in Amazon arbitrage. You don't need much budget to start Amazon arbitrage like PL or the Wholesale model. It helps you to find the best products to sell on Amazon.
However, these services come with some costs related to storage and fulfillment fees. Furthermore, doing online business sitting at your home is not as easy. You need to know about various Amazon FBA tools.
These tools help you in selecting, marketing, and selling of the products on Amazon. Therefore, in this article, we will briefly discuss some of these most important tools.
The Benefits of Amazon FBA
The Amazon FBA has various benefits for the people who have a busy schedule and cannot manage their business on their own. Some of the major benefits are discussed as follows.
Multi-Channel Fulfillment (MCF):
Amazon can handle and ship those inventories which are being sold on multiple channels. With MCF, customers find an improved experience with simplified operations regarding storing, warehousing, lower costs on competitive rates. I save more fulfillment costs with Amazon FBA than others.
Amazon Prime Free Two-Day Shipping:
Being an Amazon Prime member you can easily avail of a variety of shipping benefits. These benefits include free two-day shipping and various other shipping options that can accelerate your delivery.
Discounts on Eligible FBA Products for Repeating Customers:
You can subscribe to Amazon offers at a discounted price. You can also avail free shipping on eligible products if you are a repeating customer.
Offer Fast Delivery in Prime-eligible European Countries:
You can subscribe to Amazon offers at a discounted price. You can also avail free shipping on eligible products if you are a repeating customer. My Amazon customer account usually gets discounts once a month as a repeat buyer.
FBA Export: minus the complexities of international selling:
At no extra charge, expand your FBA business to more than 100 countries without facing the complexities of international selling.
Best Amazon FBA Tools: The Complete List
You need some important Amazon FBA tools for long-term success on Amazon. These tools help you to excel in various elements, including price, finance, feedback, shipping, payments, tax, listing, advertising, sourcing, and customer services.
Keeping all things in mind, here's a list of some of the most important Amazon FBA tools to help you become the next Amazon success story.
1. Amazon Product Sourcing Tools
Not every seller manufactures his products. Hence it is the need to include a public acclaimed and trustworthy source for getting products.
Today, many unprecedented and new sources and platforms are available for sellers to make profits on Amazon.
But jumping straight to the competition with any unplanned product can be harmful to the sellers. Therefore, product research is the first step in E-commerce. While searching for a product for Amazon, the following tools can be beneficial.
It is a product sourcing tool to search for a profitable product to sell on Amazon. You can search by retailer or Amazon category. Some other important features comprise the current stock checker and brand restrictions checker and current stock checker. It helped me a lot in my retail arbitrage journey to get best-selling products.
You can get results of price history charts, fees breakdown, and competitor's information by using this software.
This software can be the best option in Amazon product monitoring. It will enable you with the ability to instantly respond to bad reviews, scammers, hijackers, and more.
It will send you instant text and email notifications to respond quickly to a particular Amazon product problem accordingly.
This tool informs you about a list of pre-screened profitable products on a daily basis. They frequently deliver fast turnover buying opportunities and high cash profits.
This software brings all the relevant critical data into one place, including URL links to coupon codes and cashback sites. Their discounts and coupon codes saved my sourcing costs from expensive purchases.
Suggested reading:Best Amazon FBA Sourcing Agent Service In China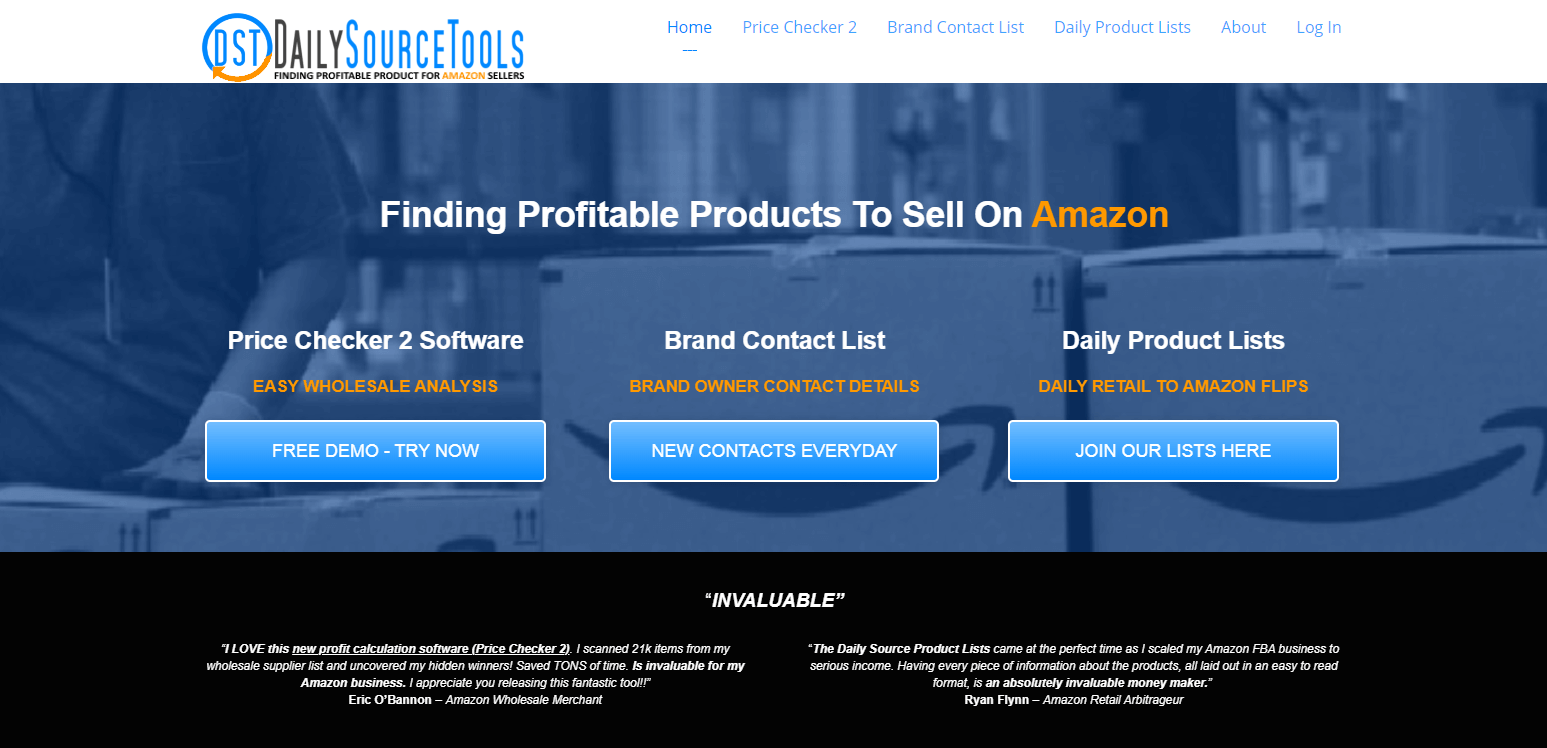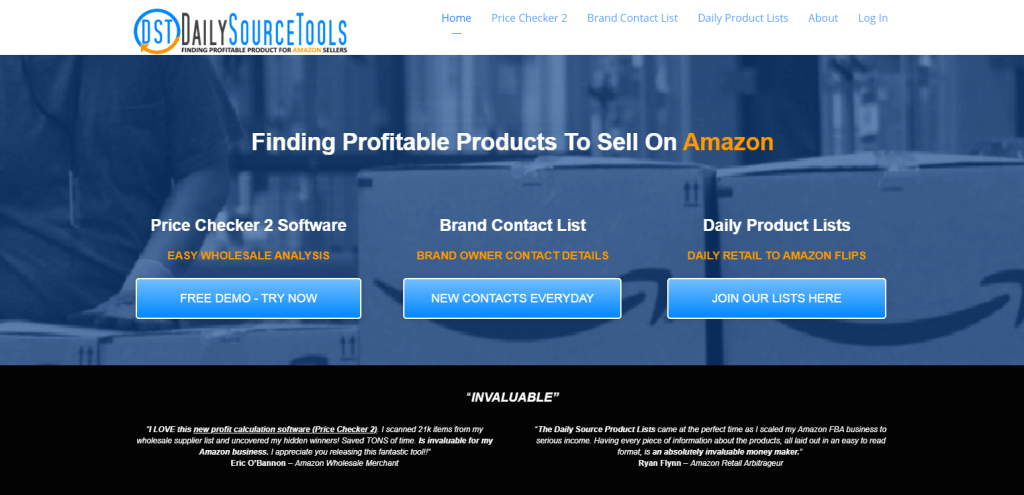 2. Amazon Listing Optimization Tool
Amazon Listing Optimization is a process to upgrade product pages for the improvement of their click-through rate (CTR), search visibility, and conversion rate (CR). All these also result in generating more sales.
These tools can help you in optimizing listing text, keyword discovery, an increasing number of reviews. In fact, these are the most important things you must consider as a vendor or seller on Amazon. Some relevant tools are discussed as under;
it was started in 2018 as registered incorporation in Canada. AMZ One Step provides a bundle of services for Amazon sellers that include product photography, listing optimization, PPC management, and Enhance Brand Content. I genuinely recommend EBC to establish a Brand's image in front of buyers.
It also includes keyword and ASIN Tracker Software named as AMZ WordSpy. You can get long-tail keywords, track the ranking of keywords, and draw the history of the BSR graph.
Splitly is a Split Testing that deals with Fulfillment by Amazon. When it is about to be more competitive and to get more chances, this software is considerable. Splitly can develop tests that can improve significantly improve on Amazon.
It lessens the chances of getting the same product layouts and labels when it is to present products on applications.
it was started in 2018 and is growing fast, being the first Amazon Advertising Agency. It delivers the most reliable results and best experience to the users. This software incorporates AD Management with effective keyword research and ranking strategies. I use best-performing keywords for my PPC marketing.
With Listing Copywriters and Manychat to drive conversions, it improves the keyword ranking. It also lowers the ACos on the client's advertising.
Suggested reading:How to Optimize Your Amazon Product Listings?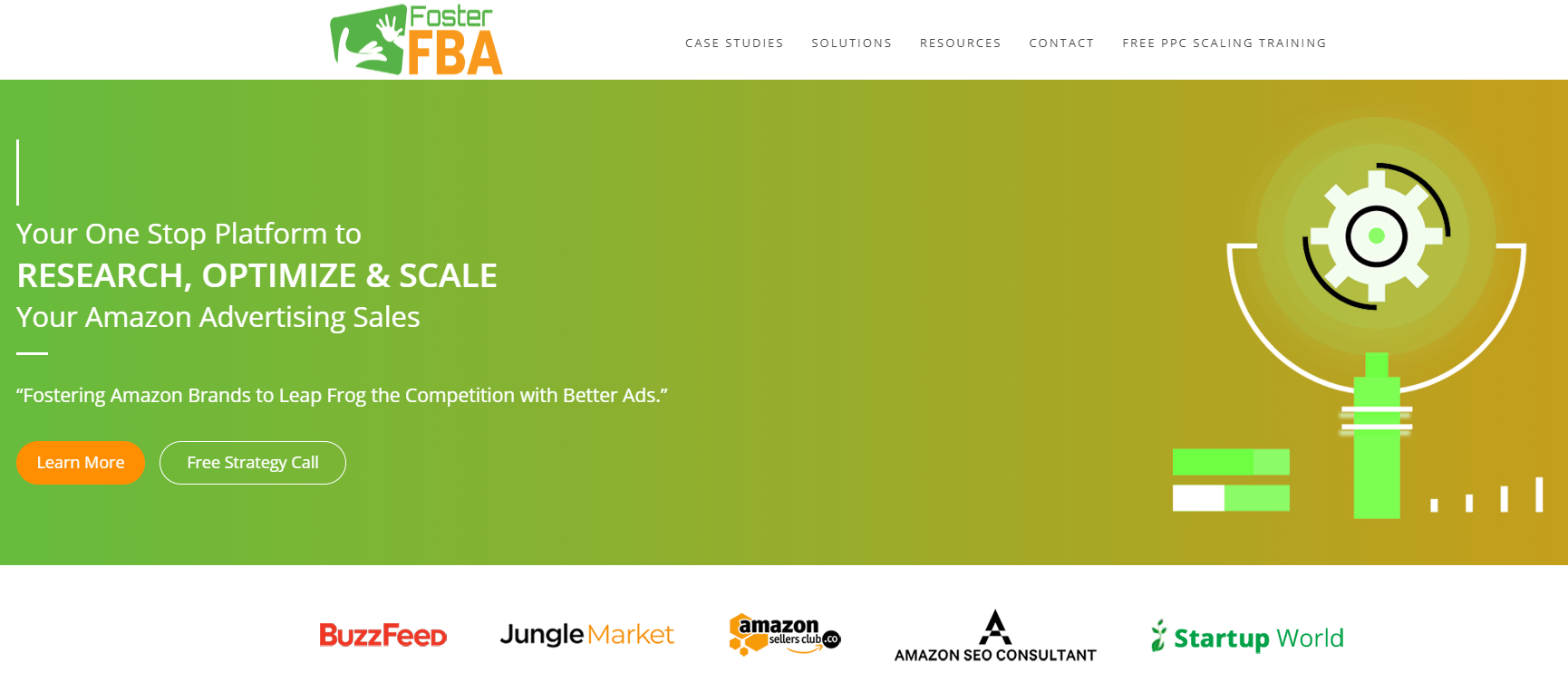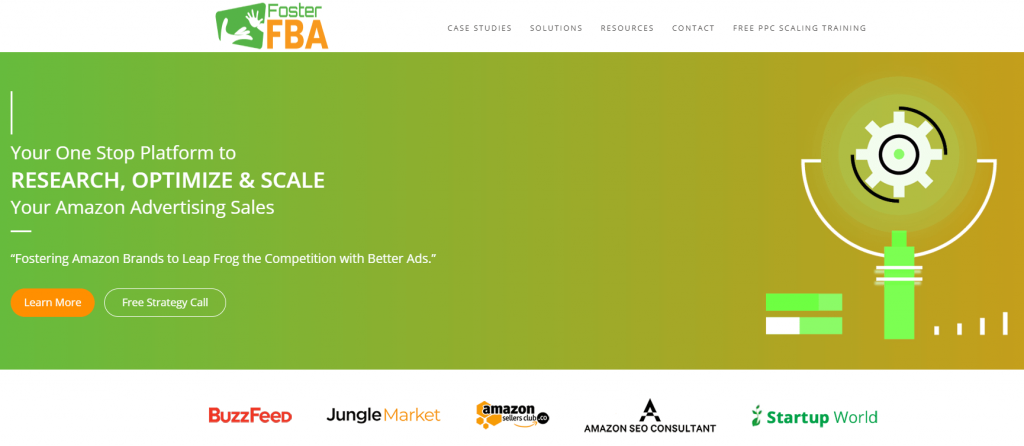 3. Amazon Inventory Trackers & Management Tools
Inventory Trackers and Management Tools are specifically used to track inventory levels, sales, orders, and deliveries on Amazon.
These are also used in manufacturing industries to create production-related documents, i.e., bill of materials and work orders, etc.
These are used to avoid overstock and outages of the products in a business. It helps out in organizing inventory data efficiently and effectively. Some relevant tools are discussed below;
It is a powerful cloud-based order and inventory management software in E-commerce and online businesses. It combines locations, currencies, and sales channels so that each product is in order.
From Shipping to POS, warehouses to B2B, from accounting to e-commerce, TradeGecko integrates with all tools you need inventory management.
Dennis Royzenfeld and Andy Heitke founded Neatoscan in August 2005. Neatscan is specifically about innovation. It can help you to get automatic listing capabilities and absolute best in product sourcing. I am a passionate supporter of Automation because it saves you a lot of time.
Neatoscan is using two-way communications to further flourish its operations. You will get a quick response if you find a problem.
This software can help you in inventory operations and using business intelligence for looking at brands and retailers.
It will help you to build a multi-warehouse/multichannel business model focusing on growing profitability and monitoring.
You can synchronize your data from every sales channel you sell on. These can big-box retailers, marketplaces, warehouses, POS systems, 3PLs, and more.
The interface is comprehensive and simple. The overall of using Skubana in business is to consolidate various software into one cloud-based tool.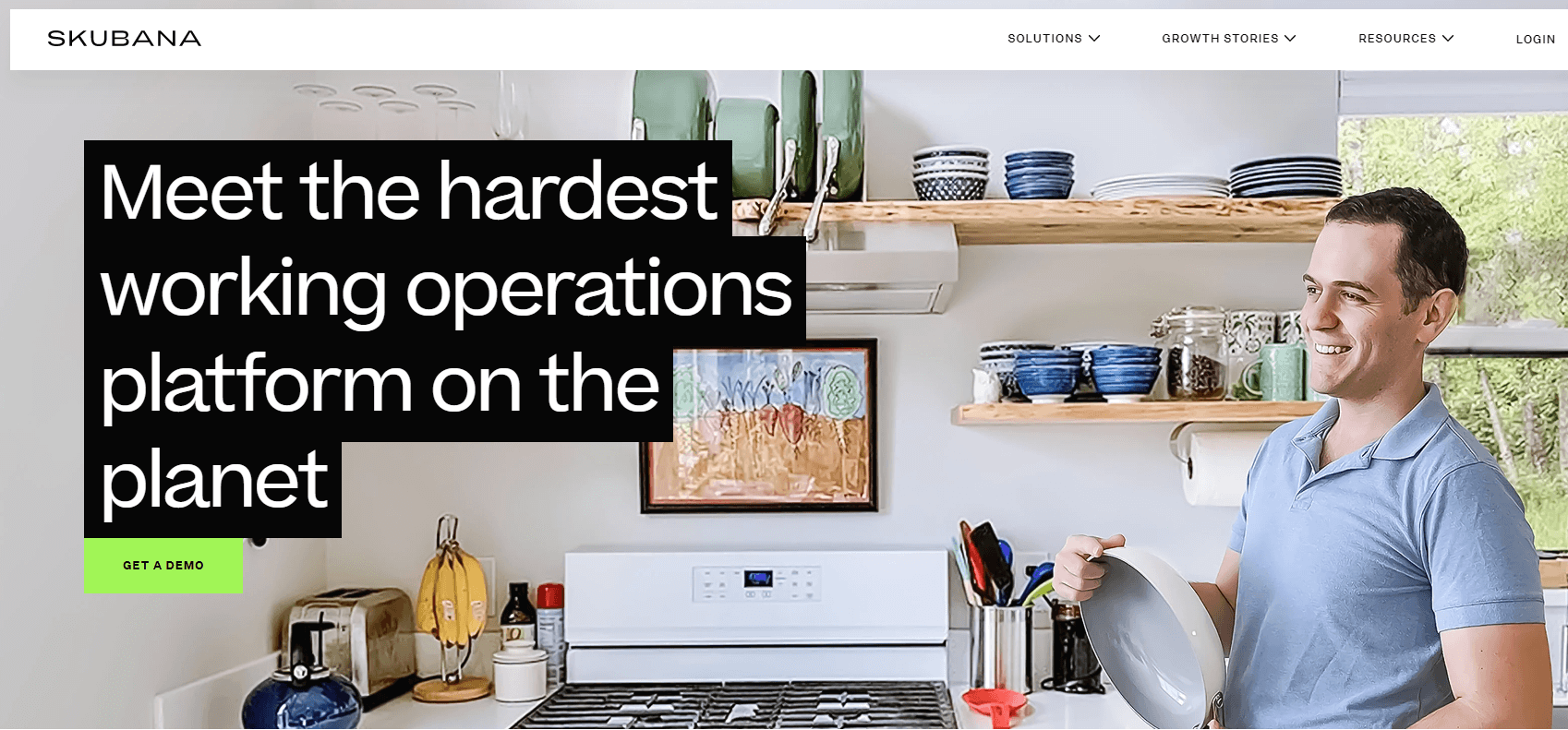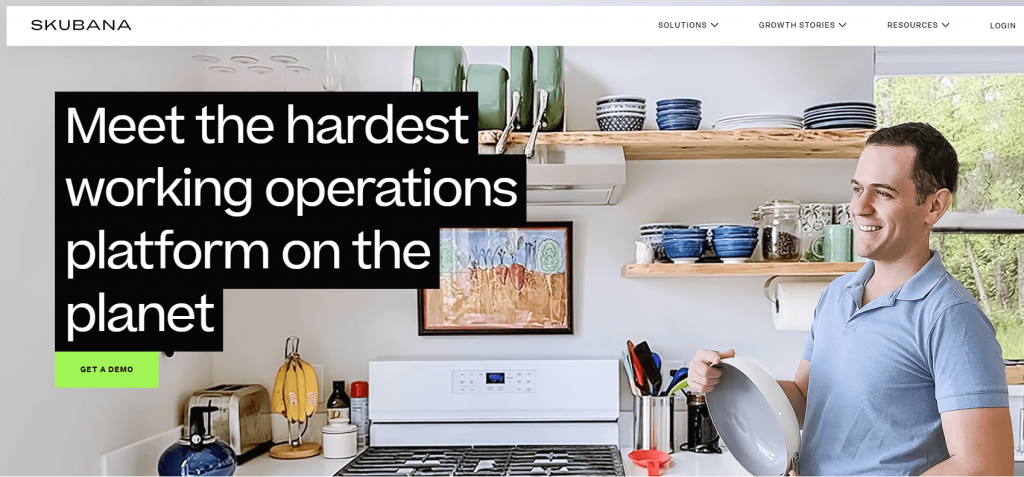 4. Amazon Advertising Tools
Amazon Advertising Tools are used in product development and configuration of promotional strategies. These actions are taken by a company to promote and develop their products and services.
For example, in business, advertising tools could be commercials, internet ads, and social networking. As regards Amazon Advertising Tools, the following are worth explaining.
It helps you to create Amazon content. It will improve your product discoverability and will provide online shoppers with a branded shopping experience. We all know how enticing and convincing an image could be. I try to use the best lifestyle images and content for my listings.
You can maximize your return on ad spending by combining content with Amazon Advertising using Content 26.
It will further help you increase traffic to your specific product pages. Content26 combines Amazon content with Amazon advertising that ultimately helps your product to be discoverable in thousands of similar products.
Jungle Hustle helps their customer to get 7 to 8 figure Amazon businesses. It scales your Sponsored Products sales and controls ACoS. Jungle Hustle manually evaluates all of your search term reports by going in-depth.
Through comprehensive analysis, it will help you to find effective keywords and decrease ad spending. In other words, you will not waste your money on keywords that do not sell.
PPC Entourage is Amazon Advertising software that analyzes the data of all your sponsored ads in a super visual way. Then, it will optimize everything you need with a couple of button clicks on the system.
Finally, if you want to make money on Amazon FBA, PPC Entourage is your necessity. PPC Entourage shows you the solid gold.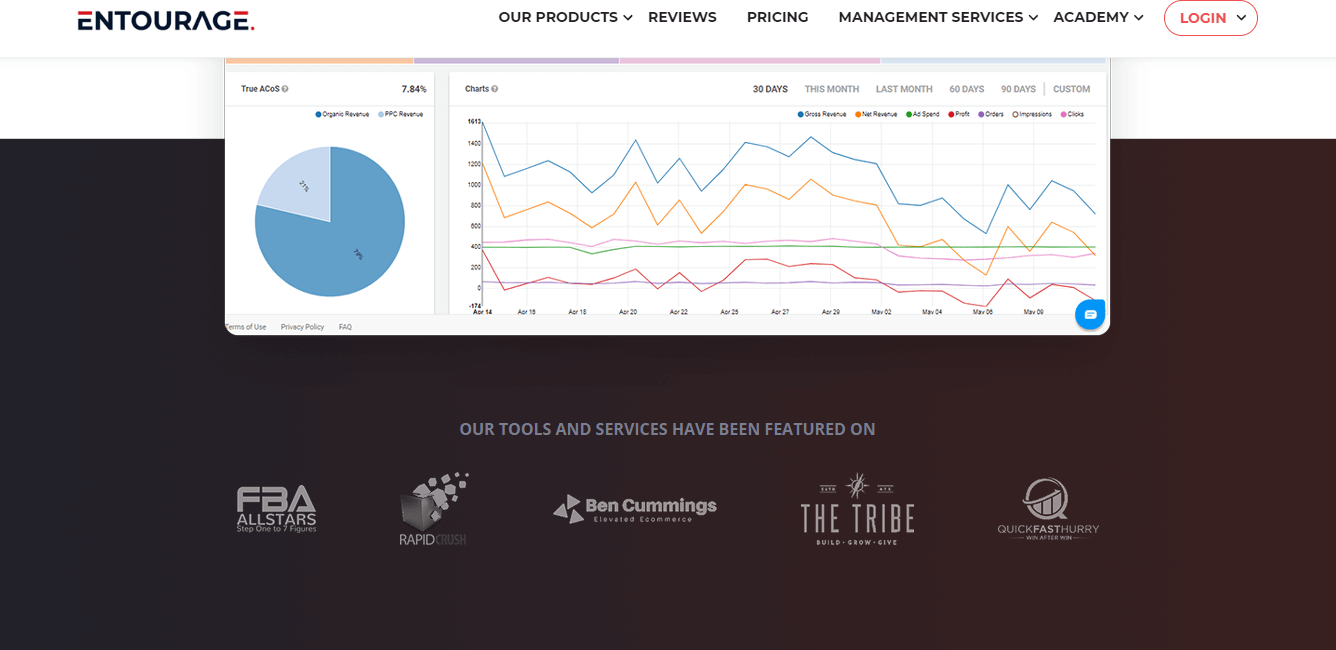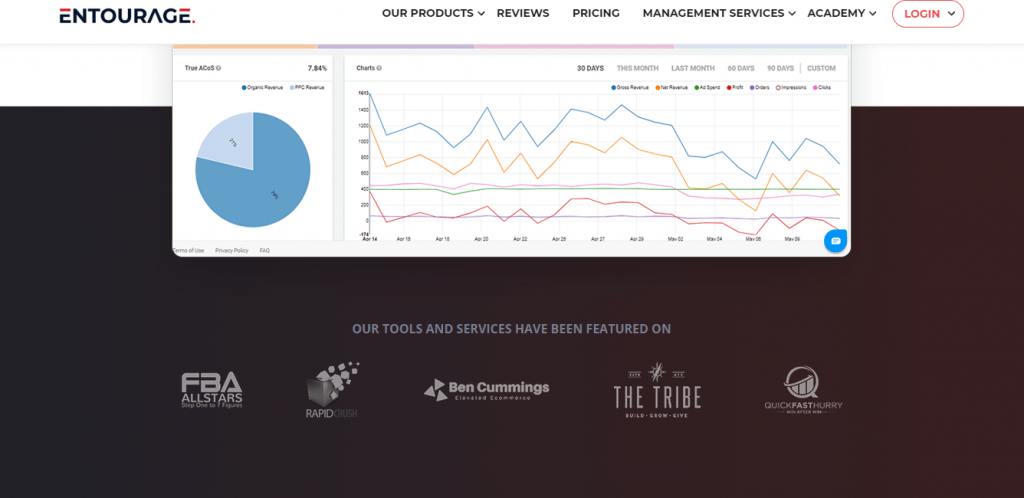 5. Amazon Competitive Research Tools
Competitive research tools help Amazon business people to find basics of what to do, how to do, and where to do. It is always considered worthy of analyzing and learning from your previous competitors.
Therefore, it is recommended to consider these tools before spending on SEOs or even purchasing a domain name for your Amazon project.
It is an Amazon FBA tool that deals with more than 100,000 active users (buyers and shoppers). You can filter and search deals by the discount percentage, price, search term, category, and find a coupon to use on Amazon. It drastically lowers my sourcing price from discounts.
It is the most common method for the sellers while launching a new product on Amazon. JumpSend makes it possible to put your product on the top by improving your product visibility in Amazon's Search Rankings.
JumpSend can prove the best tool to get a short-term boost in sales volume or clear excess stocks. It is done to avoid long term storage charges or to free up your cash flows.
Visualizing helps you to monitor the changes in websites. It will send you an email notification when a change is detected in the content of a web page. I use it to monitor competitors & suppliers to get their short-time offers.
Visualizing scan pages visually and is not based on the HTML (as in other monitoring services). You can use this tool for monitoring, competition, ticket availability tracking, price checks, and more.
Moreover, Visualping gives you the freedom to monitor the complete website or just a part of that particular website. It is done with a simple and user-friendly process.
It is an exciting site that helps customers find deals, review products, get comprehensive discounts of up to 90%. Sometimes it helps to find even free products. They do it by linking shoppers with sellers or manufacturers.
Many shoppers rely on user's reviews to make a rational decision to buy a product. Some products have a few to no reviews at all.
Sometimes, you encourage shoppers to put a review even you do not need these. Snagshout can solve all your problems related to these issues.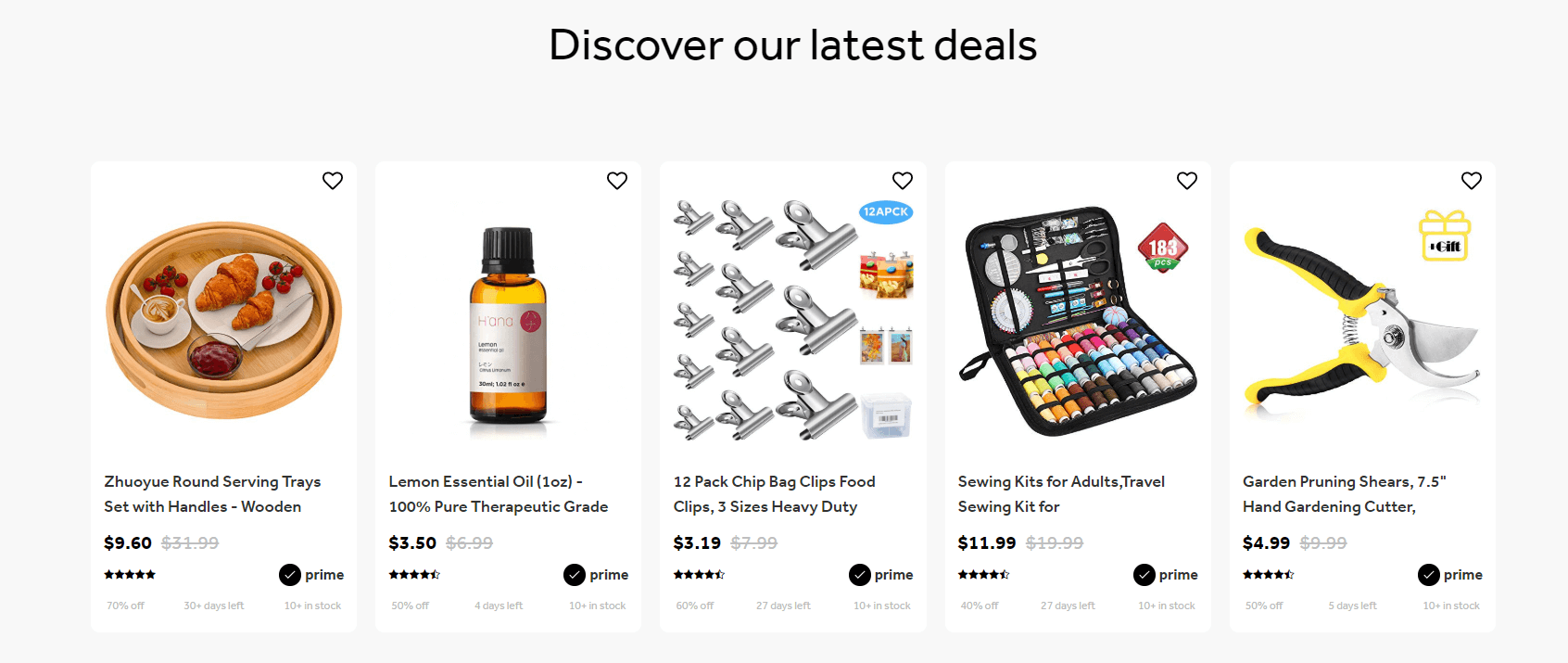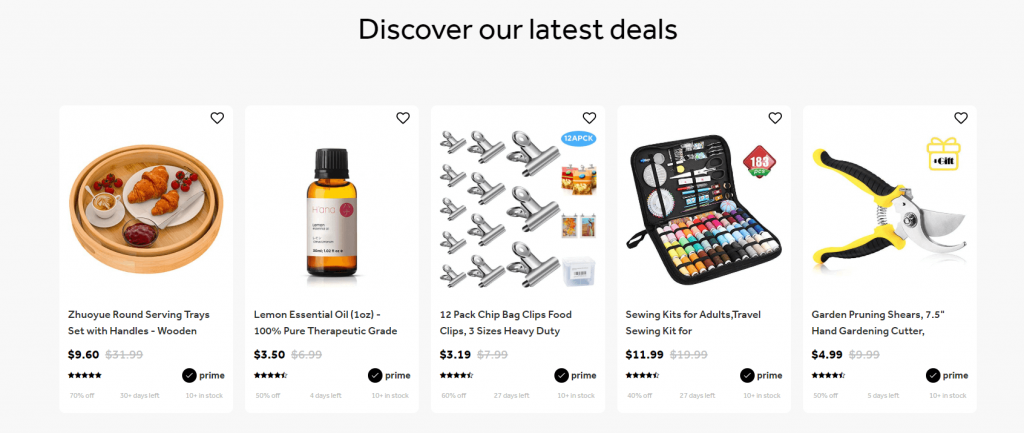 6. Amazon Feedback & Review Monitoring Tools
Amazon Feedback & Review Monitoring Tools not only help you in increasing consumer satisfaction. When potential customers find the content of the review and how you respond to those, they become more confident.
Using these tools, you can spot potential problems and relate them with the positive experiences of customers. You can also get real-time feedback using these tools.
It will help your business to grow by meeting the customer needs, motivating employees, and having a clear idea of overall performance. Some of the most common Amazon Feedback &Review Monitoring tools are as follows;
This software helps sellers manage, monitor, and automate emails. It also helps with product reviews, ordering, and getting feedback. It can build a professional email template using gifs, buttons, and emojis. I use their templates with funny gifs to increase customer response.
You can have A/B test subject lines and analytics. You can send or exclude emails that are based on triggers such as shipment, refunds, deliver, and feedback. You receive instant notifications upon receiving a review.
Hence, you can monitor all product reviews and get alerts about reviews, buy-box loss, hijacking, and the occurrence of listing changes.
It is a program that is designed in a way to give you a feedback review from customers on the transaction on Amazon. It will help you in keeping track of all the feedback you have received and also further encourage the customers to put their feedbacks.
It also ensures that the negative reviews and feedback are kept to a minimum. The reason is to show the product is recommended by the most.
It is also a cloud-based software that helps Amazon sellers to manage feedback communication with their buyers. Messages can be automatically triggered when an order is received, despatched, or delivered. Their automation features mean I don't have to do anything to get feedback.
Moreover, these messages can be filtered by item condition, SKU/ASIN, fulfillment type, and shipping location. Feedback Express can also exclude orders when delivery is late and then ask for reviews after positive feedback is left.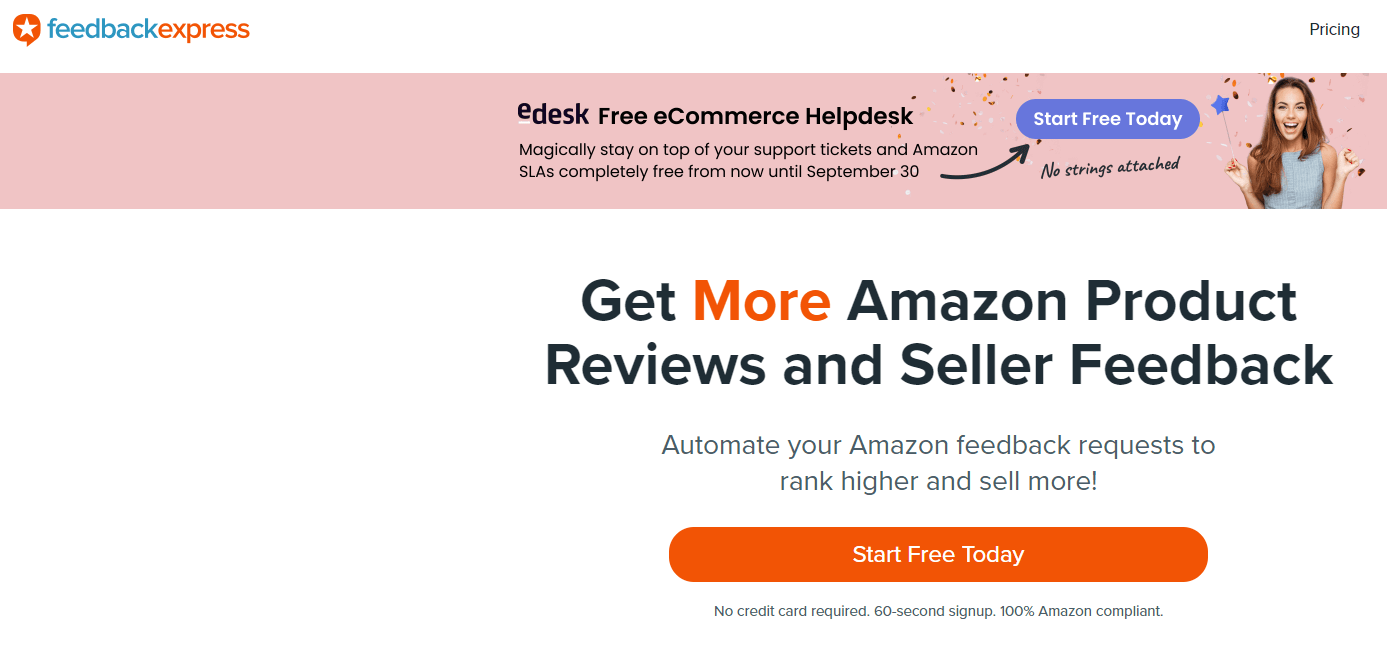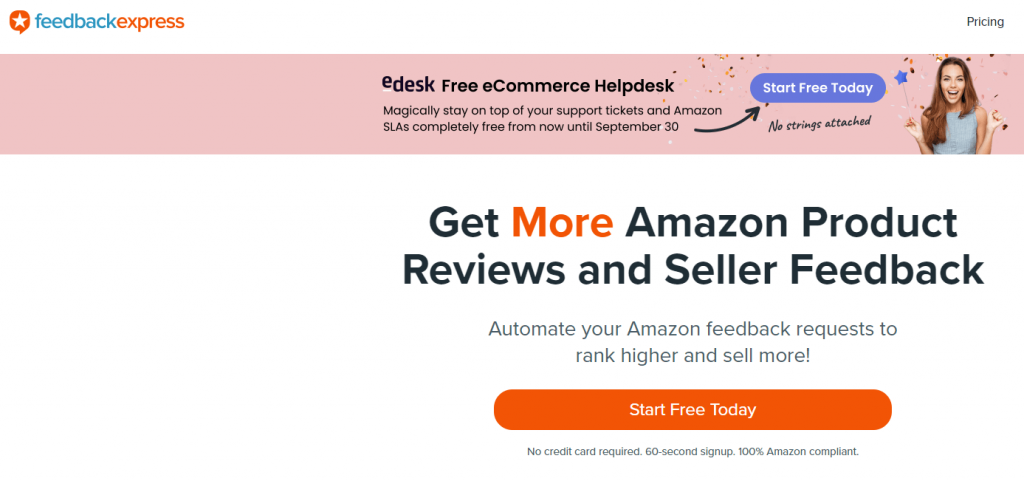 7. Amazon Educational & Branding Tools
Amazon Educational and Branding Tools build and refine the reputation of the firm and increase the visibility of the reputation.
If you are looking for Amazon Educational & branding Tools, you must consider the following tools.
This software is dedicated to teaching the businessmen how to build and monetize their brands on Amazon. You can make ideas that sell. You can develop a commercial idea. Moreover, Brand Builders will help you to build your brand. It gives me new ideas for my branding and promotional campaigns.
It is an eCommerce marketing agency which focuses on helping their clients sell more on Amazon. They work for both small ad big businesses.
They work closely with their customer to create a program that will fulfill the needs of your business. Geekspeak helps you in product descriptions, translations & Localizations, product guides, and natural language processing.
It is operated by real entrepreneurs who previously had built multi-million dollar businesses. Therefore, they use their experience to recommend anything.
In a nutshell, they preach about what they have already had proven success with. StartupBros do not sell anything for you; they simply make you an entrepreneur.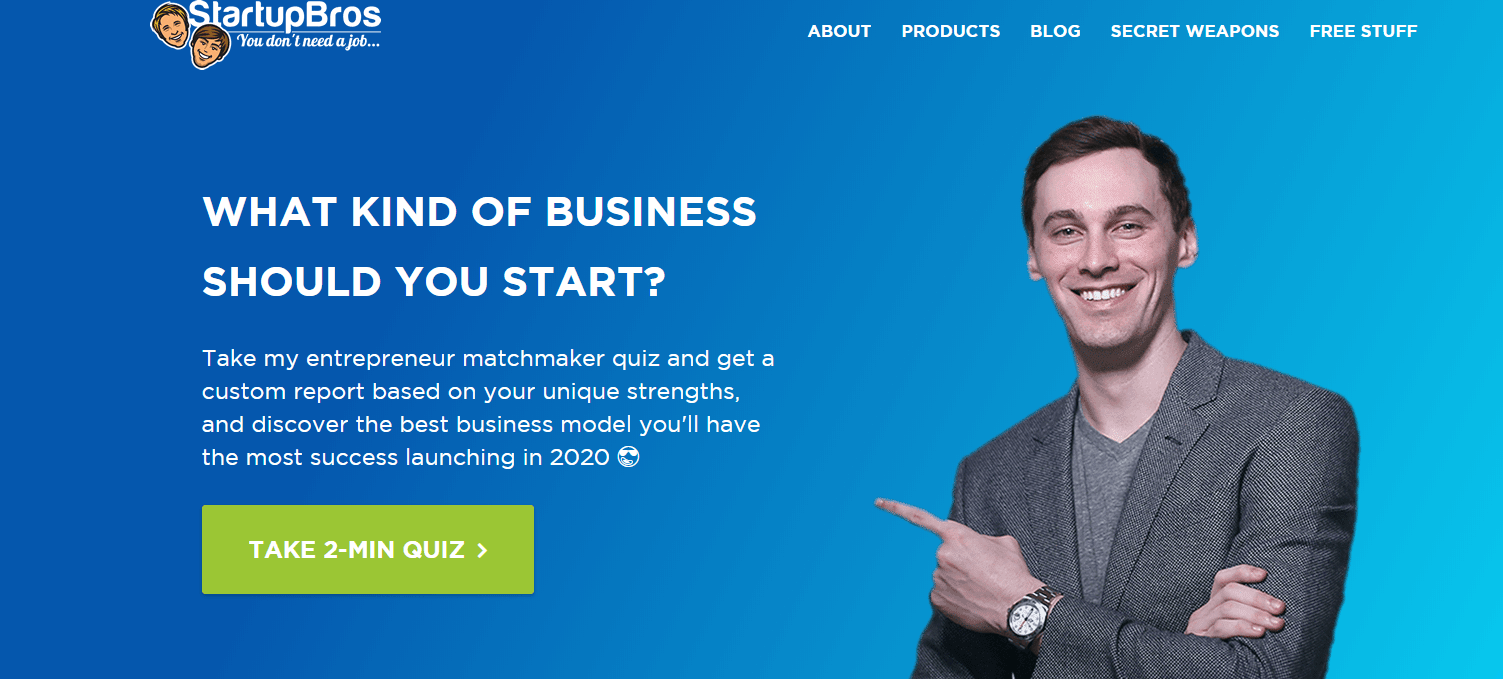 8. All-in-one Amazon Seller Tools
To remain competitive on Amazon, businessmen need great Amazon Selling tools. All-in-one Amazon Seller Tools leverage Amazon data to put your business to new heights.
Some of the most valuable Amazon Seller Tools are discussed here.
Feedvisor maximizes campaign performance for conversions and discoverability across Amazon sponsored products, product targeting, and sponsored brands. Feedvisor's advertising optimization platform does it by leveraging big data and Al technology.
Machine-learning algorithms frequently optimize your automatic and manual campaigns in real-time. Moreover, Al-driven SearchGraph technology is used to pinpoints the most related search terms using Unique ASIN in comparison with the competitors.
The potential growth of business on eBay, Walmart, and Amazon are tremendous. An important issue is whether you are taking advantage of every last chance or not. ChannelAdvisor gives you a practical solution to this. If you are dealing with a different business at the same time as me then it is for you.
That is why ChannelAdvisor is the number one marketplace management provider for online businessmen. It resolves listing errors in a short time.
You can bundle your products with great ease at Amazon. Helium10 also helps you to keep your inventory updated across multiple channels. At last, it can help you to reduce shipping costs and accelerate product deliveries.
Helium10 provides you with a single platform to easily manage and grow your Amazon business. Helium10 helps you to optimize your content that can result in more sales.
Helium has 600K+ happy users around the globe with having more than 300,000 downloaded chrome extensions. I mostly use Helium 10 for my keyword research and Listing optimization. It has over 2 Billion Products tracked and $1.4 Billion in Monthly Sales Processed.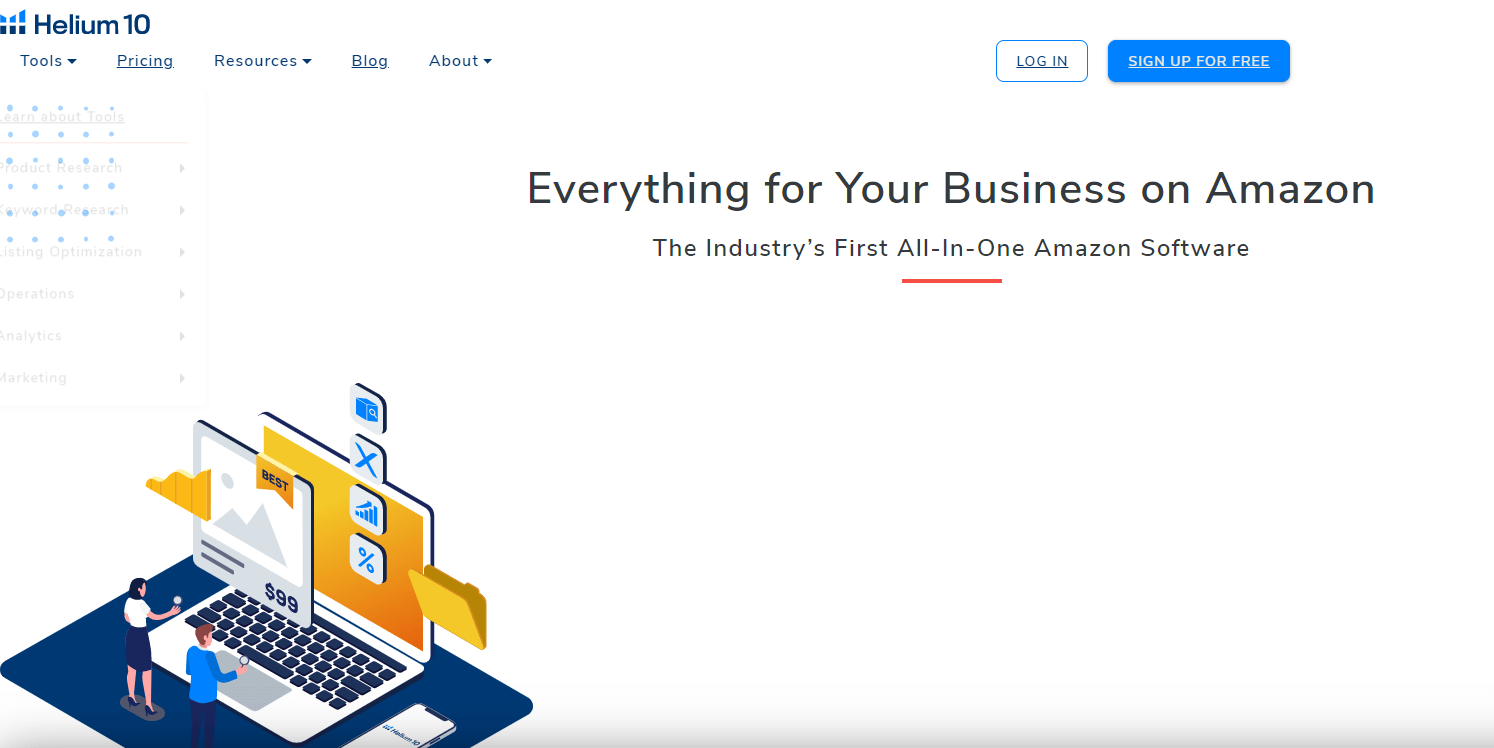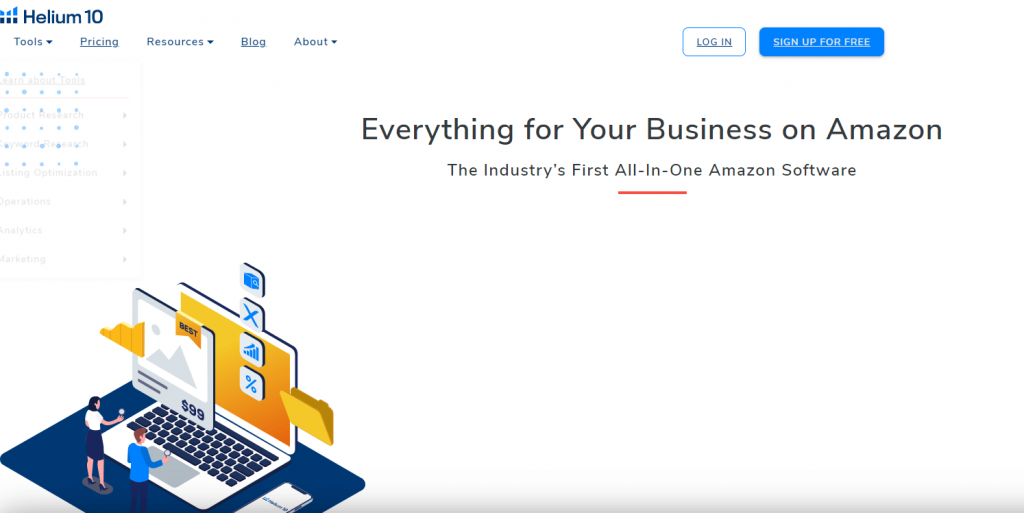 5 Tips to Choose Best Amazon FBA Products:
One of the first and foremost questions to be answered is to find the right product to sell on Amazon.
If you pick some product of to niche, you risk of nobody hearing about it. On the other, if you choose something very popular you can face high competition. I keep it moderate like continuous demand with moderate competition.
Hence, choosing a product for your Amazon business is of immense importance. While choosing the best product for your business, you must consider the following five most important tips;
Best Seller Rank
When you are trying to find the product to sell, some Amazon tools can better help you. The best seller ranks are the comprehensive system to search out what is selling well. The BSR item is based on how good it is selling in a particular category and subcategory.
For a general rule of thumb, products within the top 5000BSR are selling numerous units a day. If you want to invest in FBA, you must ensure that your items are moving. If not, you are paying more on expensive storage.
High Product Value
When choosing the perfect product to sell, you must choose that item can write off, if required. One customer, at least, will return the item, and you would not want to lose big time if the item is damaged.
Preferably, you must choose a product that costs between $10 – $100. Moreover, you should set a profit margin half of its face value.
It will ensure that you will not go bankrupt over returned or damaged products. In spite, you can still make a pretty penny.
Furthermore, when selecting the products to sell on Amazon, you must always keep profit in mind. For these reasons, you should calculate all costs associated with it from raw material to finished goods. It will help you to set an effective price for your products.
The Smaller, the Better
On Amazon, it is generally believed that it is better to work in small products. The reason is FBA pricing models are based on the size and weight of the products. Hence, the larger the item, the more charges you have to pay.
FBA prices can increase your costs resulting in lower profit margins. Therefore, you must plan to keep these FBA prices as lower as possible. In the last quarter, my storage charges shoot up due to my large-size product. Better not to repeat the same mistake as I did.
As FBA charges by both size and weight of the product, you must consider small and lightweight products for your Amazon business.
Suggested reading:What To Sell On Amazon And Best Selling Amazon FBA Products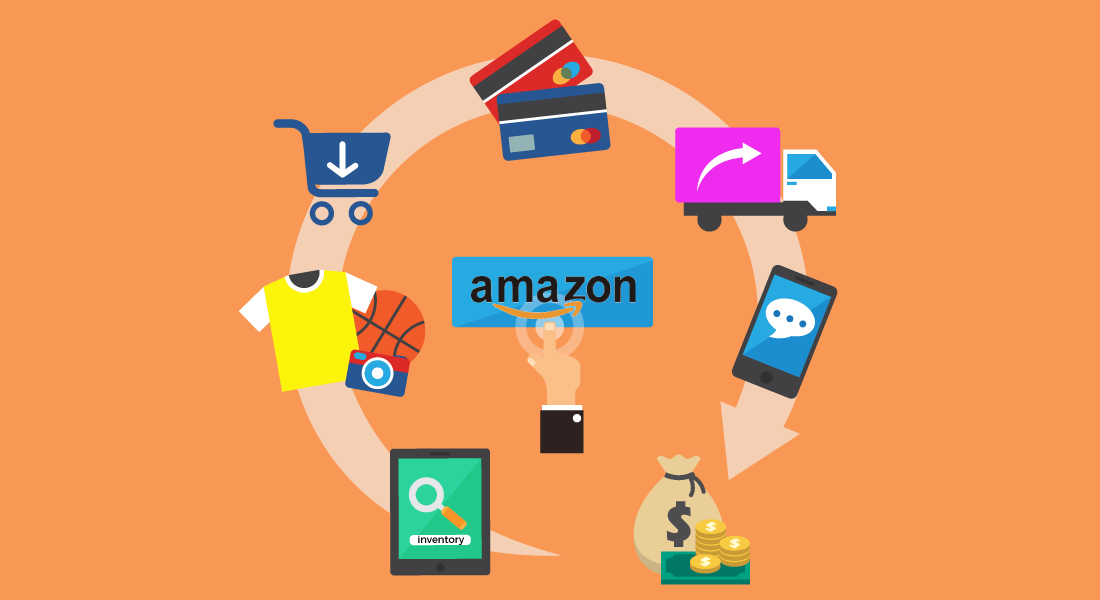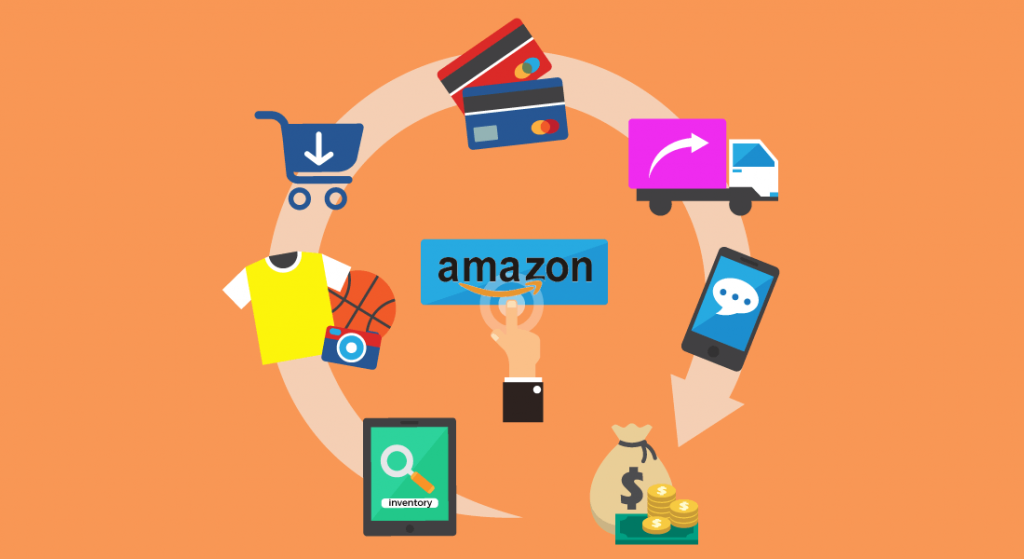 Target Impulse Buys
It is true most of the sellers instinctively want to sell products over $100 on Amazon. However, it is not a great plan every time.
Generally, customers see products that worth more than $100 as an investment. These customers will employ time researching your business entity.
They will read reviews and debate on the purchase with their friends and relatives. This time, between then, they perceive your products, and when they buy these, it can lead them to doubt. Hence, these large/expensive products are less likely to be sold.
Therefore, to target impulse buyers, it is recommended that you must consider the items under $100. Most of the buyers find it is easy to purchase and justify their purchasing that worth $25 or $40. Resultantly, they will spend lesser time researching.
Avoid Restricted Brands
Some hot branded items, i.e., Apple products, may have a high sale on the market, but you must not even think about selling these through FBA. The reason is Amazon FBA has strict rules and policies regarding the selling of specific brands. I also avoid these big brands in my competition because they have more budget to compete.
These are called restricted brands. The brand becomes restricted for various reasons. Some brands are highly susceptible to be faked. These become restricted on Amazon.
Some other companies are authorized dealers and sellers on Amazon. These brands are legal to sell on FBA Amazon.
Remember, Amazon FBA has a no-tolerance policy toward fake and knock off products. Moreover, Amazon has not published a complete list of restricted brands.
Therefore, it is quite safe to consider popular brands. A few restricted brands are Gucci, American Girl, and Bose.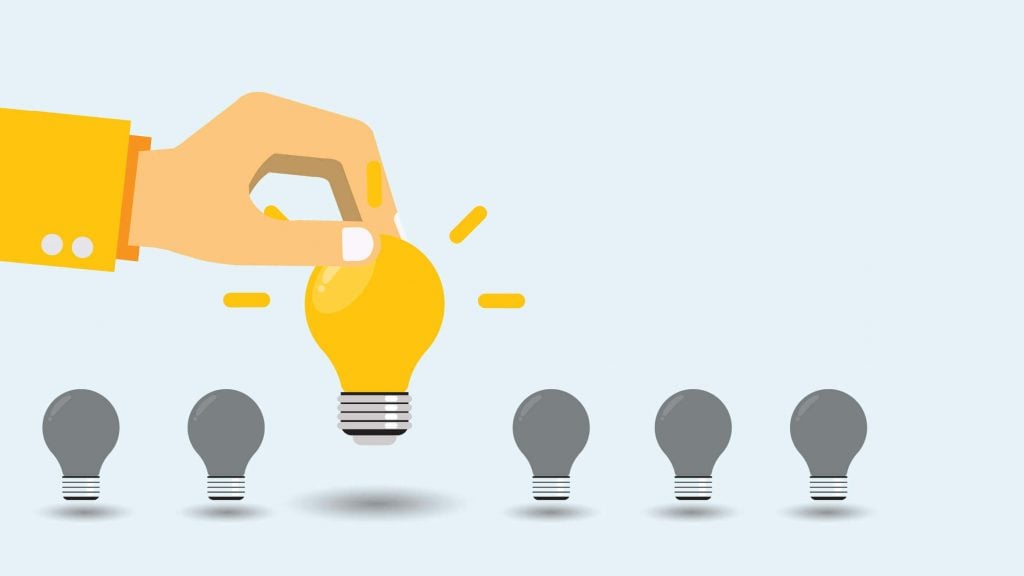 How LeelineSourcing Recommend You the Most Suitable FBA Tools and Help You Import the Most Popular Amazon Products from China
LeelineSourcing had started its business from small and medium sellers in 2009. In 2015 it created its main company in China as a specialized china sourcing company.
Their services are comprehensive and cover everything related to sourcing in the country.
With a highly professional and experienced team, LeelineSourcing can recommend the most suitable FBA tool for your business in addition to other sourcing services. I have worked with them for many FBA sourcing and shipping projects. Their team was always professional and helpful in solving my issues.
LeelineSourcing can assist its clients from finding a product supplier in China to selling it on Amazon.
They have access to millions of suppliers and carriers, to source the perfect item for you within seconds.
For these reasons, LeelineSourcing can import for you the most popular Amazon products from China.
It is mentionable that in the previous two years only, LeelineSourcing has assisted more than 2000 happy clients successfully. Their main focus is to see their clients achieve abundant business success.
Suggested reading:Best Amazon FBA Sourcing Agent Service In China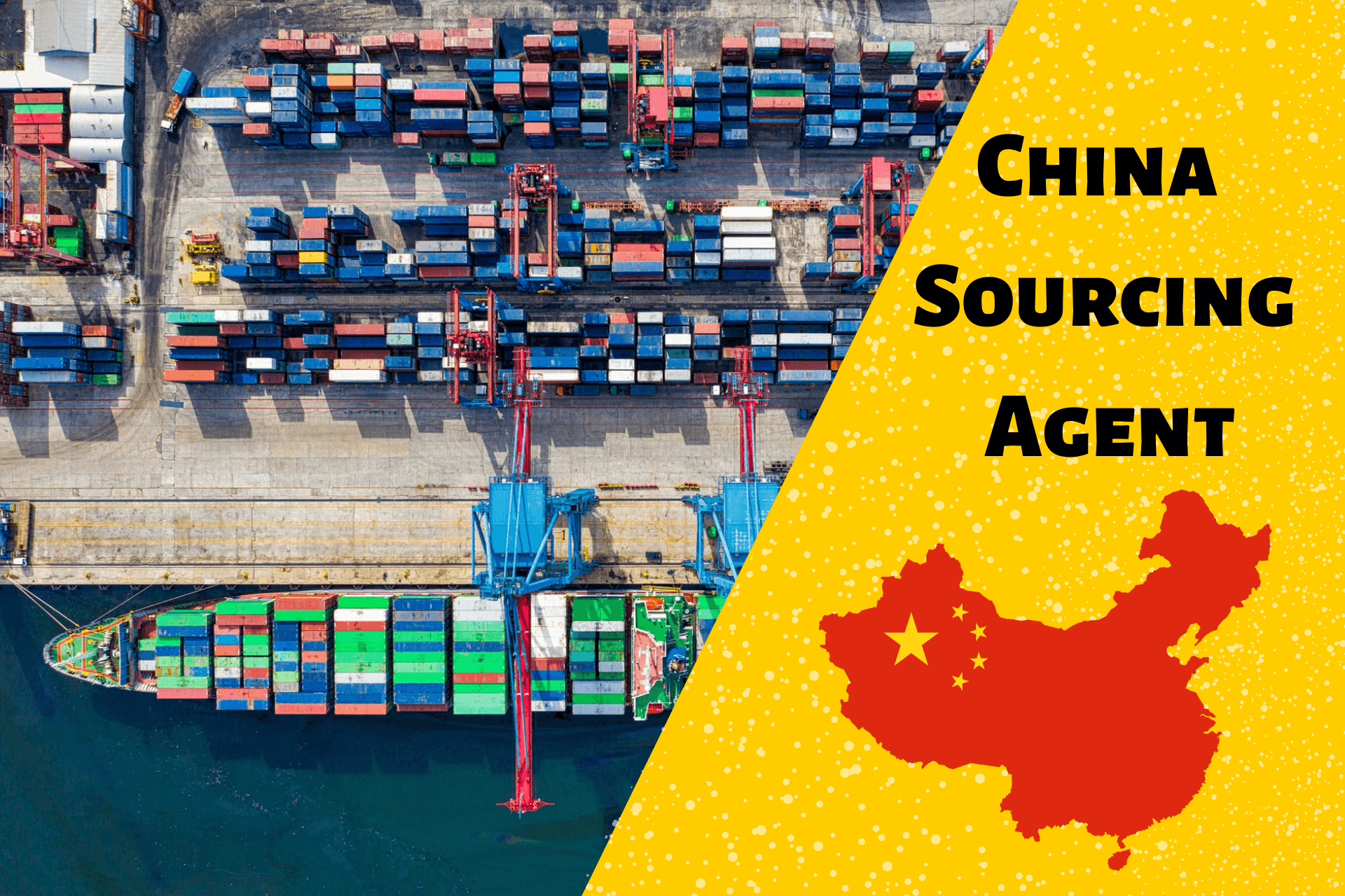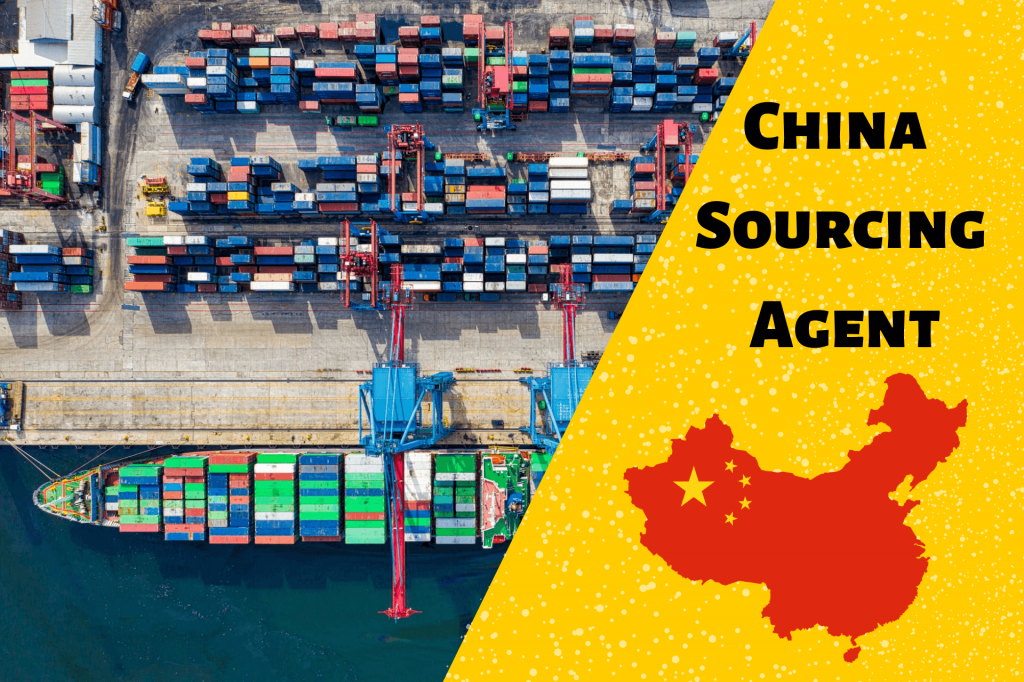 FAQs About Amazon FBA Tools
The following are some frequently asked questions on Amazon FBA tools.
1. What is FBA selling?
Amazon constitutes one of the most advanced and current fulfillment networks around the globe. Using Fulfillment by Amazon (FBA), sellers store their products in Amazon's fulfillment center.
On receiving a buyers order, Amazon arranges, package, ship, and offer customer services on behalf of the seller. Hence FBA can help their sellers to scale their business and reach more buyers and customers.
2. Is selling on Amazon FBA worth it?
Suppose you have a busy schedule and cannot monitor all your business activities by yourself. Amazon FBA Amazon offers you a complete set of services.
They help you sell your products on Amazon easily. You can outsource packaging, storage, shipping, and customer services to FBA.
3. How much money do you need to start an Amazon FBA?
As per a survey conducted by Amazon, Amazon sellers have spent $3,836 on average to start their business on Amazon.
Moreover, based on a breakdown of costs, sellers can spend from $2,790 to $3,940 to start a private labeled Amazon FBA business.
As we saw from the survey results above, Amazon sellers say they spent an average of $3,836 to start their businesses.
4. How much money can you make from FBA?
People are doing business on Amazon for several reasons. The majority of the sellers say they do business on Amazon for their freedom. Some say they want to be their boss. Some sellers are looking for extra money to overcome their expenditures.
Whatever the reason for doing business on Amazon, it's still the primary income stream for many. In 2020, doing business on Amazon is undeniably a viable way to earn money.
In a survey, 61% of sellers agreed that their earnings increased in 2019. 92% of sellers are planning to continue their business on Amazon in 2020. Moreover, a new Amazon seller is earning $26,000-$810,000 annually.
5. Why do You Need an Amazon FBA Tool?
The top Amazon FBA tools can help you in the most viable tasks on Amazon FBA. These include getting reviews, product searching, managing PPC ads, search keywords, and managing the financials of Amazon FBA businesses.
6. How to Choose Right FBA Prep Services for Amazon Business?
There are many concerns you need to consider when opting for FBA prep services. These factors include price, location, storage facility, processing time, inspection particulars, and circumstances.
Each factor has a unique weightage in the decision. These weights depend on the model of your business and sales velocity.
Suggested reading:Best FBA Prep Services Help Your Sell on Amazon Successfully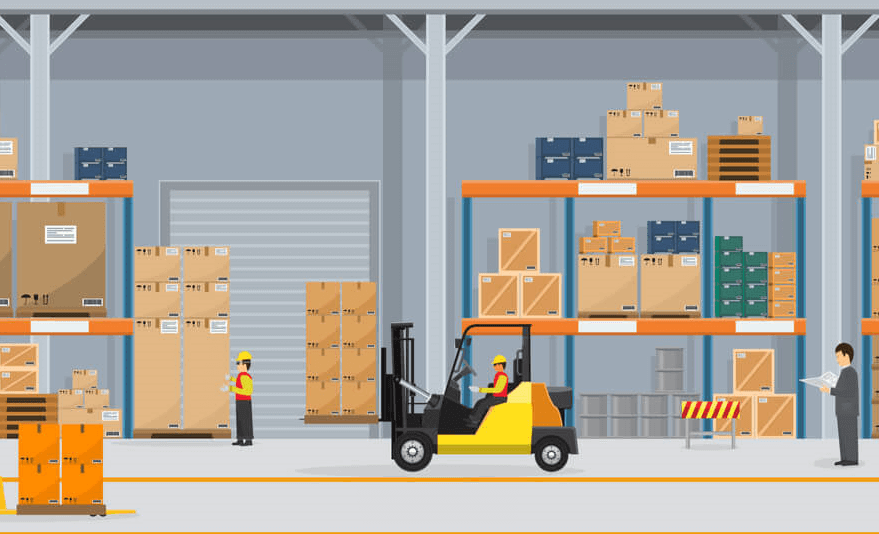 Final Thoughts about Amazon FBA Tools
At this point, there is a huge competition on Amazon. Therefore, you must ensure that your product selection is set up for success.
To do successful business on Amazon FBA, you cannot neglect the importance of using Amazon FBA tools.
The reason is, Amazon FBA tools can help you in the most critical tasks. These tasks include product researching, managing PPC ads, getting reviews, finding keywords, and managing the financials of your Amazon business.
Summing up, we have discussed various Amazon FBA tools in this article. You need to select tools from these carefully according to your business/product need.
We are sorry that this post was not useful for you!
Let us improve this post!
Tell us how we can improve this post?