Working on Shopify will help get your brand name recognized.
However, Amazon FBA will help you establish solid footings that can assist in your Shopify business' progress.
The E-commerce industry is booming. Numerous e-commerce businesses have emerged over time.
The reason is the integration of dropshipping with the e-commerce processes.
Various platforms are offering dropshipping services that you can choose for your needs.
Shopify and Amazon are two big names in the e-commerce industry.
This guide will illustrate the better option between Shopify and Amazon FBA that will help you choose the best for your needs.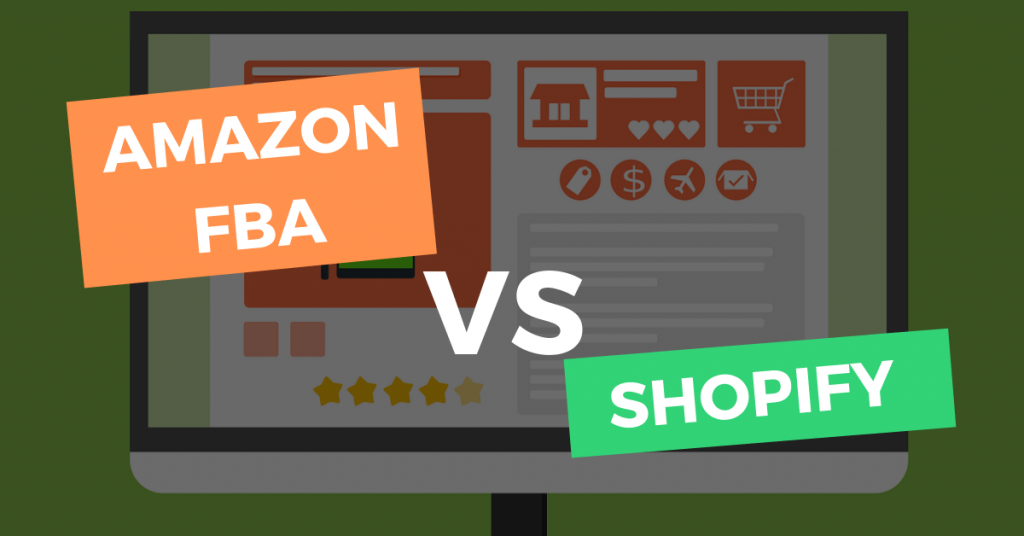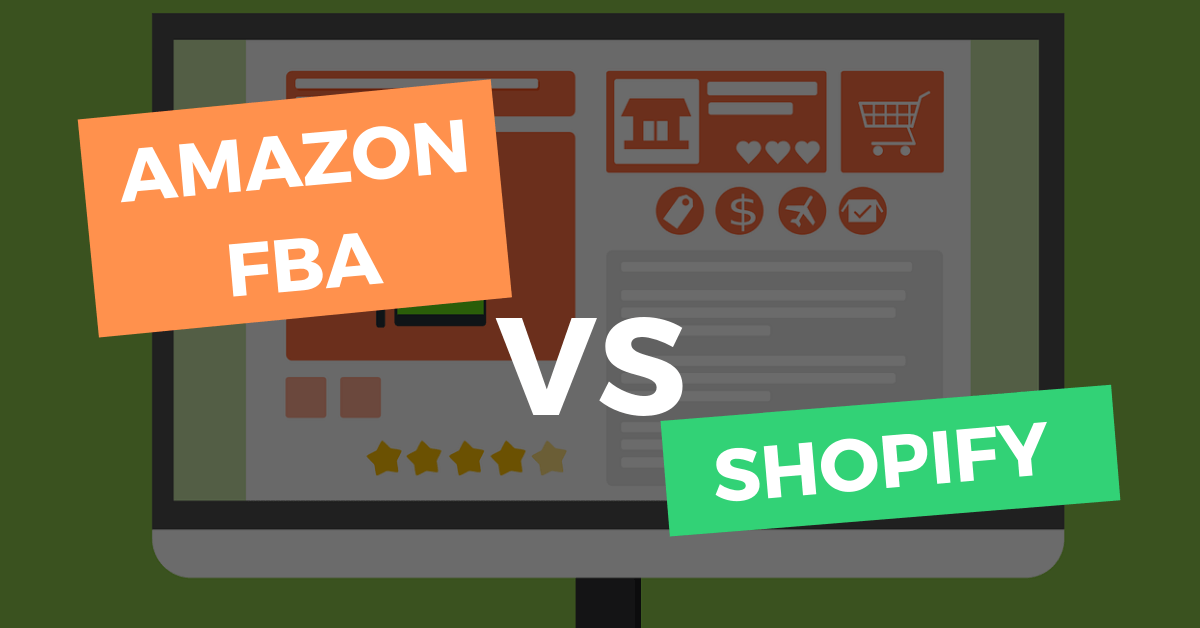 Shopify vs Amazon – General Overviews
As stated earlier, Shopify and Amazon FBA are the leading giants in the e-commerce industry. Shopify reported having over 8 million merchants whereas Amazon FBA reported having over 2 million sellers to be working with them.
Each platform has its own way of allowing sellers to sell their products. Sellers need to choose the most effective platform according to their needs.
Choosing a platform that provides them efficient options for their business is the goal here.
What is Shopify?
Shopify is a cloud-based, hosting platform that allows you to create and manage your e-commerce functions for your brand.
It supports numerous operations for your e-commerce needs. This includes payments, inventory management, hosting, shipping, etc.
Shopify allows you to get access via its membership. You don't need to purchase any software for managing all the processes.
With Shopify membership, you get access to all the tools and software already available on the platform.
Suggested reading:Shopify Dropshipping :Ultimate Guide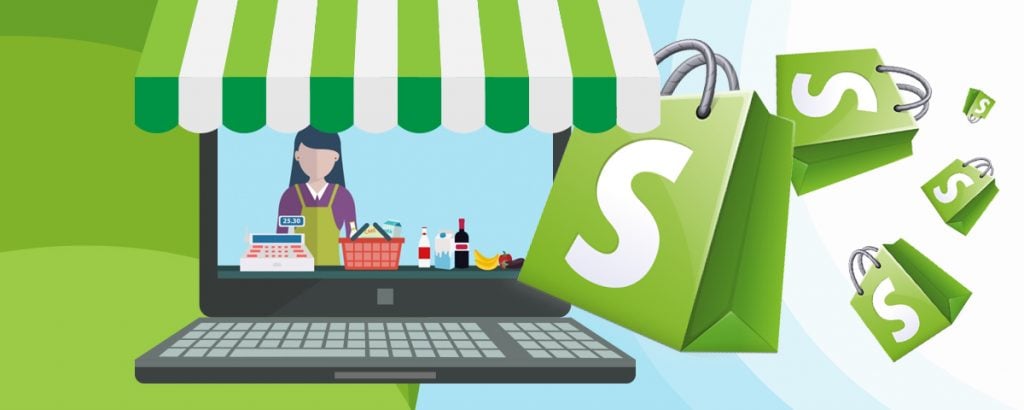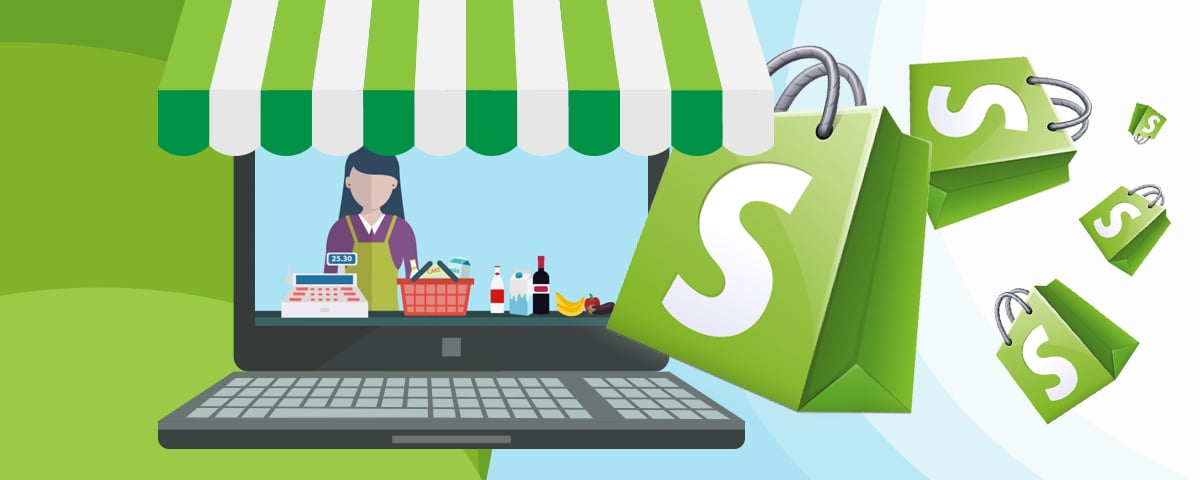 What is Amazon FBA?
Amazon FBA (fulfilled by Amazon) is another way of operating in the e-commerce business.
The Amazon FBA allows you to act as a selling merchant on the platform.
Most of the products on Amazon are sold by third-party sellers. They do this by selling placing the products on Amazon, and later the platform sells and ships them to customers.
In the end, the percentage of profit is shared between the sellers and Amazon.
Suggested reading:Best Amazon FBA Sourcing Agent Service In China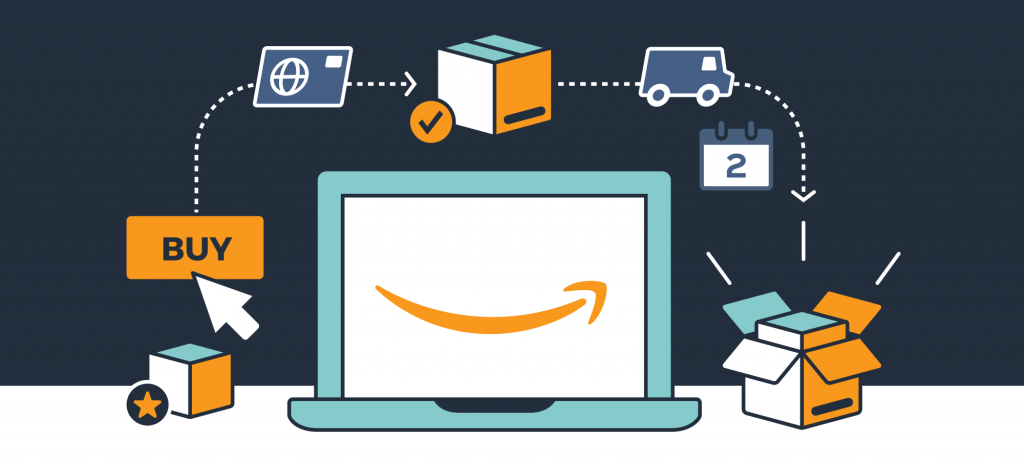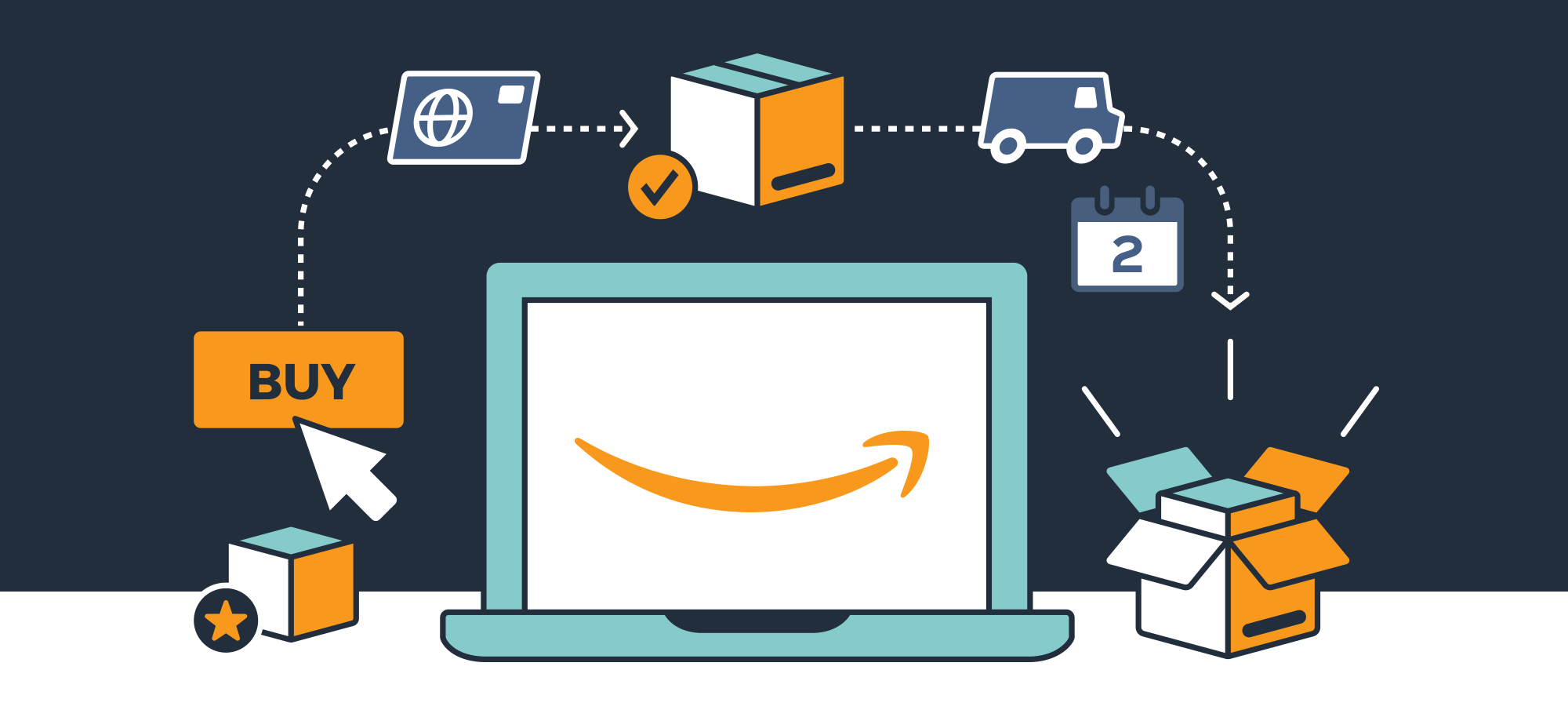 The Difference Between Shopify and Amazon FBA
The primary difference between Shopify and Amazon is the way of operations. Shopify allows you to create your e-commerce website where you sell your products with your name. However, Amazon FBA does quite the opposite.
We all know how big the market of Amazon is, which is why it takes advantage of its name. It allows sellers to list their products on the market. Later, the brand name would bring you, customers, improving sales.
It doesn't allow you to establish your brand; rather just sell under the Amazon name. There are some perks and cons to it.
Establishing your brand name can take a while. Moreover, getting customers on your e-commerce store would need effective marketing. Selling under Amazon will help get you your sales in no time.
Pros and Cons of Shopify
Here are some pros and cons of Shopify that you should consider before opting for it:
Pros
One of the many features of Shopify is that it offers easy to use features for the users. The administrator interface is easy to integrate and provides complete control.
The ease of use provided by Shopify is the very reason it is preferred by many merchants. Especially those that want to establish their brand within the e-commerce industry.
I love the INTEGRATION of the Shopify store with multiple sales tools. From dropshipping to direct selling, Shopify sorts out everything. A good tool for making more bucks in a short time.
Another intriguing element about Shopify is that it provides you the liberty of choosing your storefront in any language. Though the operational features and administrative options are still listed in English.
In addition, you can use different payment options for your online store as well. Since not all people have the same payment methods, it gives you the chance of facilitating them in your manner. Having multiple payment options can help you attain customers easily.
There's no need to worry about how to operate in the store as Shopify provides an online e-commerce university.
This online forum is dedicated to providing you with hundreds of articles and how-to guides to help you in proceeding with your store. Moreover, Shopify's 24×7 online support is always present to guide the users as well as mitigate any issue for them.
Apart from the administrative benefits that Shopify provides, it offers several tools to navigate through the platform. Keeping your customers happy is a top priority. It is necessary that you understand how the processes work to provide your customers with the maximum benefit.
From purchase to product viewing, Shopify provides several operational tools to integrate. In addition, you can also choose a third-party service, including dropshipping, to help you with your store's progress. The customer review section is also monitored so that a competitive assessment of your brand's progress can be made.
With Shopify, you can enjoy several different perks for your website. It also offers a competitive mobile view and provides a wide range of responsiveness to your website.
Lastly, it offers a great chance for establishing your brand in the domain. Success in the establishment can help create effective chances for your progress in the industry.
Cons
Apart from the aforementioned perks of using Shopify, here are some drawbacks that can haunt you during your work:
Shopify doesn't provide built-in marketing tools. You'll be needing external marketing ways for promoting your store as well as your products. This would add to your costs alongside the monthly fee for the store.
In addition, customization of the products is difficult. Although the support team is present to cater to your needs, it still takes a lot of effort in customizing the aspect ratios for a perfect view.
When working with third party teams, you encounter transaction payments too. In this way, it makes it difficult for the user to get dropshipping services as it would lower the profit margins.
Moreover, some tiers of the website are unavailable for the basic package. The low tier plan doesn't provide complete store services, which makes it difficult for beginners to operate.
There isn't an efficient reporting method or tool in the basic package. Reporting tools are important as they highlight competitive insights regarding the progress of your site.
Shopify has recently removed some of its integrations, which has made phone support difficult in a certain area. Some other issues include 1 abandoned cart follow-up, 3 option limit per product, etc.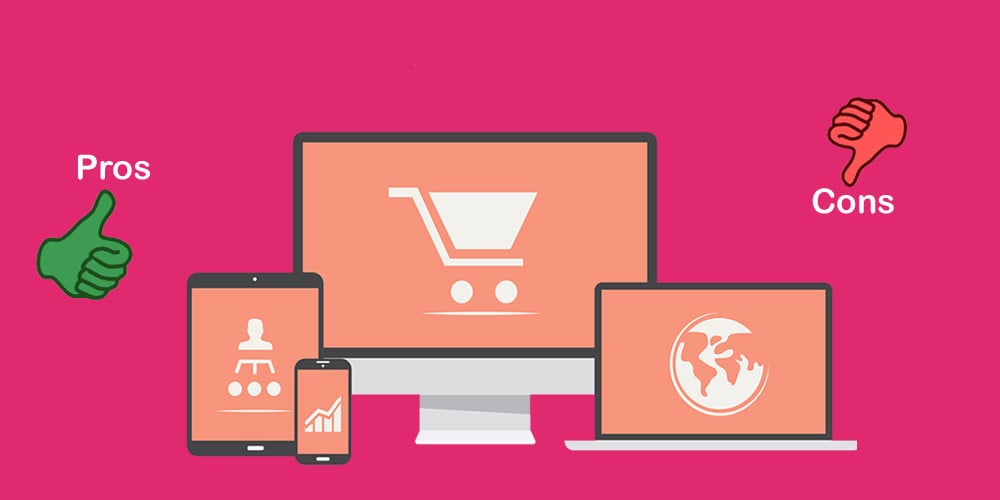 Apart from Shopify, Amazon FBA comes with various perks that one can choose for their e-commerce business needs. Here are some of these:
Pros
I have done research on AMAZON. It has 300 million customers. Don't you think it is a great business OPPORTUNITY? A wide customer range makes more sales.
One of the most competitive features is the name itself. An estimate showed that almost 54% of the people begin searching their product on Amazon.
This shows that working on Amazon will provide you an effective source of traffic and customers.
In addition, you don't need to promote your products very often. As stated earlier, affiliation with Amazon makes it easier to sell your products to the customers.
However, if you want to occupy the remaining 46% of the customers too, then you may opt for additional marketing.
This is one of the many benefits of using Amazon FBA. You don't need to put the focus on your marketing to promote your brand or your products.
Amazon does this for you. This saves a lot of hassle needed on SEO and other promotional campaigns needed for site ranking.
Another benefit that comes with operating on Amazon FBA is the trust of the customers. With your brand, you would need to make a competitive effort for making people trust you, especially in terms of payments. However, with Amazon, you don't need to worry about gaining the trust of the customers.
Over the years, Amazon has reformed its policies to provide buyer protection of the highest level. That is why customers are more likely to operate from Amazon than any other platform. This gives you an edge in creating a credible profile for the market.
You don't need to hire third-party sellers as Amazon takes care of all that. Working with Amazon FBA, you get to enjoy several perks alongside your brand's recognition.
These can include access to Amazon's resources, fulfillment options, shipping discounts, and much more. Even if you want, you can integrate third-party dropshipping services for your product, which will be no hassle.
With Amazon FBA, you get to enjoy superb inventory management. Amazon provides effective inventory management that gives you real-time reporting for all your needs. You can easily begin on a new domain as well as get multichannel sales without any hassle.
In addition, working with FBA gives you a better chance of sales than on non-FBA. The reason is that Amazon helps you find customers easily. The customers visiting Amazon are direct towards your products to help promote your brand. This gives an effective chance for sales.
Cons
Even though several competitive benefits come with Amazon FBA, there are still some drawbacks to it.
It is certainly difficult to create your brand. Working with Amazon, you will get to enjoy the services of Amazon. However, customers will only recognize you as a seller on Amazon, not a separate brand. This makes it difficult for those that want to establish their name in the market independently.
In addition, you can't get design customization the same as much as with Shopify. Since Shopify allows you to handle your e-commerce store, Amazon doesn't need anything like that. That is why it provides the basic customized theme for operating.
You may also face several shipping issues while working with Amazon FBA. Tracking inventory is sometimes difficult too. Moreover, preparing the shipment takes time as there are numerous orders in progress. In this case, there's a chance of incompetent product shipment.
Shopify Fees vs Amazon Fees
Different fee structures are applied for both Shopify and Amazon FBA. Here's an insight on them:
Shopify Fees
Shopify provides three pricing option, which was updated back in November 2019. These pricing options accompany the monthly fee as well as the transaction fee. In addition,
Shopify offers a 14 days trial period to the users so that they may get familiar with the services. This also allows the users to know what package would suit best for their needs. Here are the packages:
Basic Shopify
Like other platforms, Shopify provides the basic package with several services. It costs $29 per month alongside transaction fees.
In addition, this package charges an additional 2% for transactions occurring without the use of Shopify payment. It also includes an additional credit card fee per transaction.
Apart from the fee, the account offers a variety of services. You gain access to two staff accounts that will allow you to manage your online store.
In addition, you get to manage your blog for the website with unlimited listings. The support team is at your disposal 24/7.
Moreover, you also get services, including manual order creation, discount codes, SSL certificate, etc. For order services, you can benefit from abandoned cart recovery, the printing of shipping labels, the POS app for local stores, and much more.
It also provides you with a competitive fraud analysis. You get shipping discount up to 64% and can access a third party POS as well.
Shopify
This can be regarded as the medium package offered by Shopify. The fee for this package is $79 per month. The third-party transaction rules are the same.
It charges 1% on transactions and an additional 2% for those not using Shopify payments alongside credit card fees.
The package provides several perks alongside the services. For starters, it offers five staff accounts with everything that is included in the basic package. It provides gift card options for your customers.
Apart from that, you get to enjoy professional reporting services that illuminate the progress of your store. It also offers USPS priority mail cubic pricing for qualified shipments.
Moreover, you can get Shopify POS services alongside with staff PINS, and shift registers. As for shipping discount, you get to enjoy a shipping discount of up to 72%
Advanced Shopify
This is the premium service account offered by Shopify. Its monthly fee is $299 per month and charges transaction fees as regular.
Apart from that, it charges $0.5 for transactions not using the Shopify payment method alongside credit card fees.
As for the services, you get to enjoy the perks of 15 staff accounts with everything included in the Shopify package.
Moreover, you get Shopify-Plus services. This service allows you to customize the design for your solutions offered to enterprises and organizations.
Apart from that, Shopify-Lite is also offered with this package. This allows you to sell your items on social media platforms such as Facebook. In addition, it also aids in selling your goods on blogs for an additional $9 per month.
Amazon Fees
Just as Shopify offers different packages with different fee structures, Amazon provides similarly. Here are the packages offered by Amazon:
Individual Selling Plan
The individual selling plan can be termed as the plan that is fixed for an individual seller. It costs 99cents per sale and comes with referral percentages as well.
In addition to the fee, you get to enjoy different services such as adding new items to the Amazon catalog. It also allows you to choose options of FBA for the products you're delivering.
Professional Plan
This plan is for professional sellers that are experienced in the e-commerce market. These sellers are aware of the processes of e-commerce and work accordingly. The plan costs $39.99 per month alongside referral percentages.
In addition, you get to enjoy the perks offered in the individual seller's package. Apart from that, you can get the liberty of selling products to North America. It also allows bulk listing and provides efficient reporting via several reporting tools.
Not only this, but you get to enjoy custom shipping rates as well as offer special promotional offers to the customers. In case you want to place your products on top product pages, you can earn this eligibility with this package too.
Fulfillment by Amazon (FBA) fees
The fee structure for referral fees depends upon the category of the products that you're working in. The fee is different for each domain. It's 15% for books, and 8% or even cents on consumer electronics.
Sellers using the FBA will get the services from FBA directed processes. Choosing FBA means that Amazon will be responsible for holding the inventory for the products listed on your profile. These products can easily be stored in Amazon's warehouses. In addition, Amazon will be responsible for handling the shipping for these items too.
The charges can vary; however, you would have to pay per-unit shipping fee, including warehousing fee per cubic feet of the product.
Shopify Vs Amazon FBA: A Side By Side Comparison
Now that you know the fee structure for both platforms, it's time to see how well both these platforms work.
Here's a side by side comparison for Shopify and Amazon FBA that will help you choose effectively for your business needs:
Ease-of-Use
There are several parameters considered for ease of use. When it comes to customizing and creating your brand, Shopify is the one that takes the lead.
Although the support from both platforms is there to assist, still, Shopify provides a variety of options. It helps to create your brand name in the market.
That is why I choose Shopify when I need more BRANDING. On Amazon, I have to register through the brand registry. That is a BIT COMPLEX process.
From designing the website to choosing design tones, you can get several different options. In addition, you can also get help from its learning pages that will help in learning to set up your e-commerce store.
As for Amazon, you need to just create your account and complete the setting upstage. The rest is done by Amazon, and you don't need to invest time in creating your profile.
If you're someone that would like to get started right away, then Amazon FBA is the right choice. However, if you want to create your brand from scratch, then choosing Shopify is a viable choice.
Customer Support
Shopify has a clear advantage here. It offers a wide range of services, including 24/7 support, social media integration, forums, tutorials, and much more.
However, Amazon doesn't allow you to get connected in such a manner. You can discuss issues on community forums but that doesn't meet with Shopify's support.
I will also favor Shopify because of GREAT CUSTOMER service. The Amazon support team lacks multiple communication options. It is a big DISADVANTAGE.
Templates and Customizability
For me, it is the SHOPIFY who provides the best templates. Because I focus on my own brand value, Shopify gives multiple tools to help me out. That is amazing.
Shopify provides loads of options for customizing your store design. In addition, it also provides 60 pre-created themes and templates that you can choose to start with, in case you don't know where to begin.
With Shopify, you can get as many as 10 free themes, and 60 premium themes for $140-$180. Though you can still personalize these themes according to your need. This will help you create a unique profile for your brand.
As for Amazon, you don't get to enjoy much customization with the designs. While working on Amazon, you'll see most of the designs are laid out in a similar theme.
However, you can edit pictures, descriptions, and still change the layout as needed. But compared to Shopify, you don't get to enjoy the thematic experience.
Extensions, Plugins, and Add-ons
Amazon has numerous products sold every day. They provide a wide range of tools that can assist you in your work.
In addition, it also offers tools such as Amazon Handmade, global selling, targeted adverts, etc. that help promote your e-commerce workability.
The FBA allows you to enjoy prime services. Amazon takes control of your inventory and shipment easily. It may cost some amount, but it smoothens the overall process.
On the contrary, Shopify offers a wide array of tools and plugins for your brand's betterment. From logo maker, multichannel selling to app integration, and powerful inventory system, you get to enjoy several perks.
This makes Shopify a competitive choice. In addition, it has recently teamed up with Oberlo that will provide competitive dropshipping services.
Payments and Revenues
The Amazon Pay is the main gateway for payment on Amazon. It doesn't support PayPal but accepts credit and debit cards.
The FBA uses different fee structure ranging from $2.41-$137.32. In addition, different storage fees are depending upon the size of the products that you want to store.
As for Shopify, it lets you enjoy easy payment without any transaction fee. It provides over 100 payment gateways, which has a transaction fee from 0.5% to 2%.
This decreases with premium packages. In short, one can say that choosing Shopify will get you more features in less payment.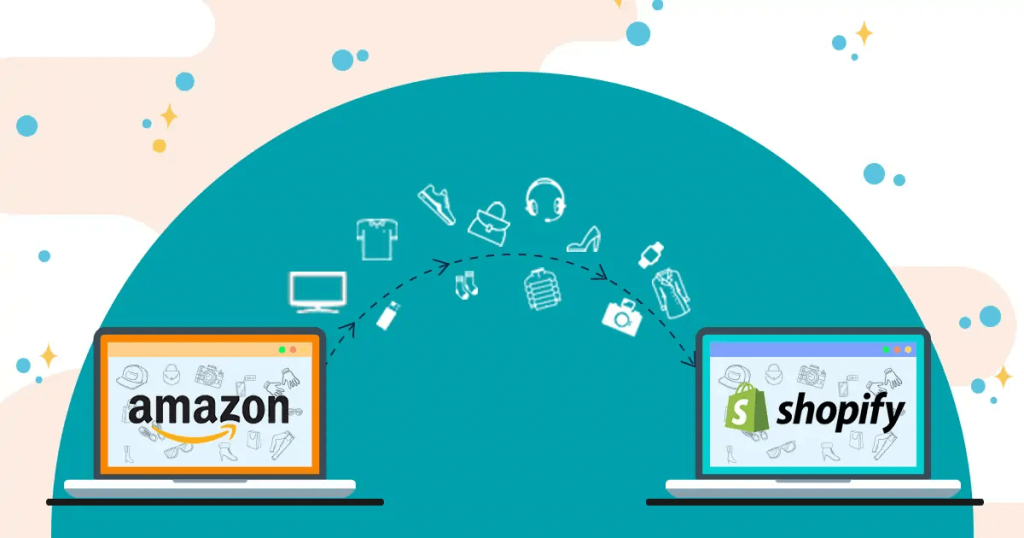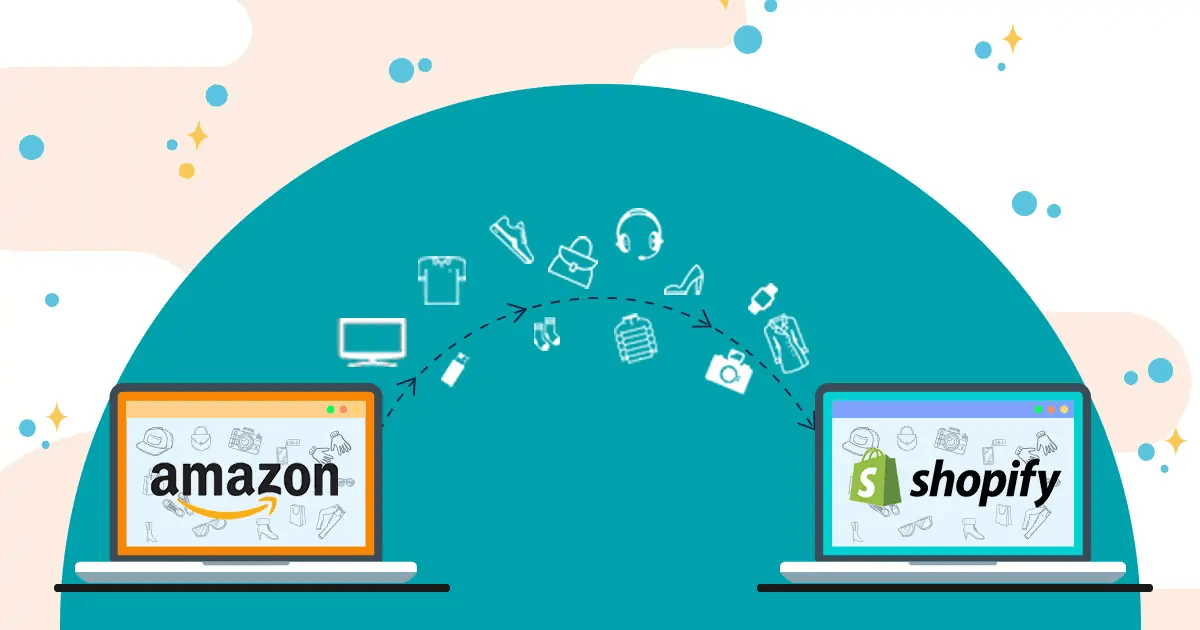 What Do Small Business Owners Say About Shopify Dropshipping vs Amazon FBA?
The majority of the small business owners recommend using both platforms. Both of the platforms provide several perks, which stand out from the rest.
Shopify helps you to build your brand. It helps to solidify your presence in the market of e-commerce. Moreover, it's a standalone online store that will allow you to build your profile with the customers.
On the other hand, Amazon provides an effective channel for customer retention. Due to the high demand of products, Amazon's established profile, and FBA support, you get to enjoy easy consumer communication.
Selling on Shopify powered website won't provide you with instant customer exposure. However, using Amazon will not allow you to build your brand in the market.
In addition, working with Shopify will need competitive marketing to promote your products. With Amazon, you don't need to invest in marketing which is a plus point for many small business owners.
In a nutshell, it can be said that brands that want to invest in creating their profile from scratch can use Shopify.
However, due to a lack of resources, it is better to invest in Amazon as it helps create an effective approach to the customers.
Shopify Vs Amazon FBA – Which is Better for Beginners?
For beginners that want to step in the market of e-commerce without any knowledge, they should use Amazon FBA. Amazon FBA will allow you to take control of your services. It will help streamline the processes as well as provide a channeled flow of customers.
Building your brand may be necessary. However, progressing without knowing about the market will lead you nowhere.
That is why it is important that you explore the market with Amazon FBA, and later shift towards Shopify.
Although Shopify's support and learning program will help you understand the workability, still, you can establish yourself on Amazon and integrate it with Shopify.
For beginners, I recommend using Amazon because of high exposure. If you already have an established brand, SHOPIFY should be your choice only then.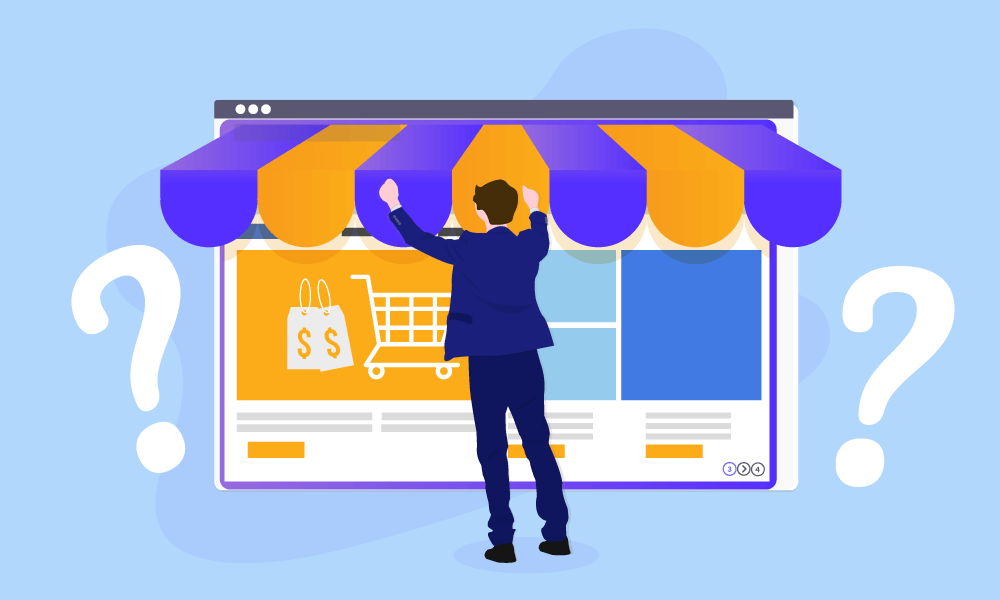 Can I Use Amazon and Shopify Together?
Yes, you can add Amazon listings from the existing products in your Shopify. This will allow you to sync your accounts.
Shopify will automatically sync all the information from Amazon, including products listed.
Moreover, it will also check in all the inventory and active sales channels that will help integrate both platforms. All you need to do is to create new listings and add them to your Shopify account.
In case you're working in unsupported categories or want to work in such categories, it is recommended that you create listings on Amazon first.
When these listings are created on Amazon, use these to add in your Shopify domain. The integration will help you connect both channels simultaneously.
FAQ For Shopify Vs Amazon FBA
Here are some FAQs that will help you know better about Shopify and Amazon FBA:
How to Integrate Shopify with Amazon FBA?
You need to create listings on Amazon and then link them with Shopify. The category may also be added to Shopify to create another channel for sales.
Can I offer dropshipping from amazon to Shopify?
Yes, you can. You can add listings from Amazon or even Walmart to your Shopify account. This will help you promote dropshipping from Amazon to Shopify.
Which is Cheaper Amazon FBA or Shopify?
Even though Amazon's individual plan costs mere cents, Shopify offers greater value with several services at a cheaper rate. Shopify pricing is a better plan to choose from.
Which is Easier Amazon FBA or Shopify?
Using Amazon FBA is much easier. All you need to do is to create your account and the rest will be managed by Amazon FBA dropshipping. Sale on Amazon is much easier to generate than on Shopify.
Are There any Affiliate Tools to Link Shopify to Amazon?
Amazon associate connector allows you to connect your Shopify account with Amazon easily. It provides affiliate commission and offers easy integration.
Suggested reading:How to find the best dropshipping tool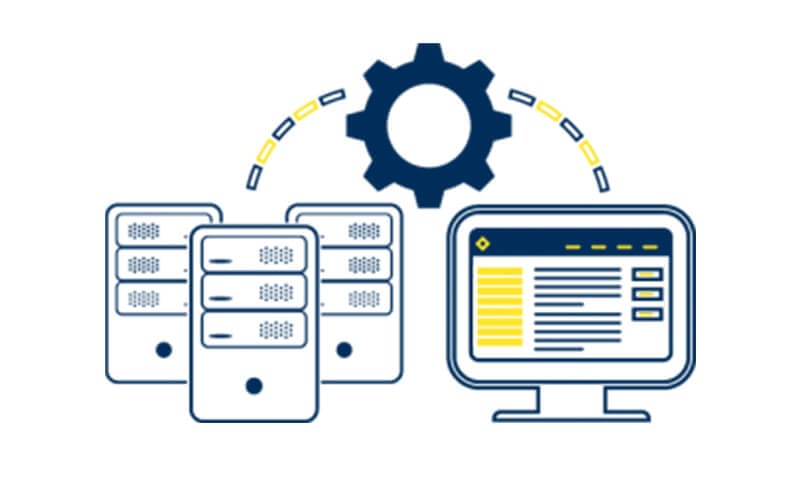 How LeelineSourcing Help you find the best Amazon and Shopify Suppliers?
LeelineSourcing is a leading sourcing firm in the domain. Servicing for the past decade, it offers a wide range of sourcing services. One of its specialties is sourcing suppliers from amazon and Shopify.
Serving over 2000 clients, the firm provides real-time sourcing solutions. It has a competent team of professionals that have years of experience in handling Amazon and Shopify sourcing.
One of the intriguing elements is the continuous customer support that helps you navigate in the market.
The firm specializes in different prospects of dropshipping. It includes sourcing, supplier negotiation, freight forwarding, shipment, quality inspection, and many more.
In addition, you get to enjoy special perks, including real time and accurate reporting.
The consultation team at LeelineSourcing offers competitive insights on your proceedings. It helps you navigate and establish your presence on Shopify.
Moreover, it also helps you locate hot selling products on different platforms that you can include for your website.
Whether you need Shopify Amazon integration or looking to improve your brand's reputation, LeelineSourcing is the firm to count on.
It provides customer satisfactory results and offers competitive insights that will illuminate the proceedings of your website and brand.
Moreover, it helps you to choose the best plans for your needs. Whether you want to progress on Amazon or want to improve rankings on Shopify, the customer support is always ready for you.
The firm handles all the processes for finding the suppliers that will help improve your dropshipping profile in no time.
Final Thoughts about Shopify Vs Amazon FBA
Shopify vs Amazon FBA is one of the most talked-about terms in the e-commerce market.
You need to assess the terms of your business that you want to invest in. This will allow you to benefit from the perks of each platform.
In addition, you can take the assistance of sourcing firms such as LeelineSourcing that will help you source suppliers and products.
Choose the platform to work, and integrate it with the other after a competitive establishment of your brand.
We are sorry that this post was not useful for you!
Let us improve this post!
Tell us how we can improve this post?