The apparel manufacturing company comprises of enterprises that manufacture and sell children's, men's, and women's cut and sewn apparel, including sportswear with the fabric being the primary and only raw material.
The apparel industry comprises of enterprises that manufactured fabric on their own and even those who purchase the fabric to manufacture the apparel.
All enterprises have fixed operational facilities. While sportswear and sleepwear are included in the apparel manufacturing industry, the manufacturing of plastic, leather, fur is not included in China's apparel production industry.
The sportswear industry comes under the umbrella of the apparel manufacturing industry in China.
Between 2015 and 2019, the apparel manufacturing industry had performed well.
China wholesale sports suppliers and manufacturers keep working on various styles of sportswear to keep up with fast fashion.
Sportswear manufacturers in China welcome potential buyers from all across the globe to sell their perfectly-sewn sportswear at affordable prices.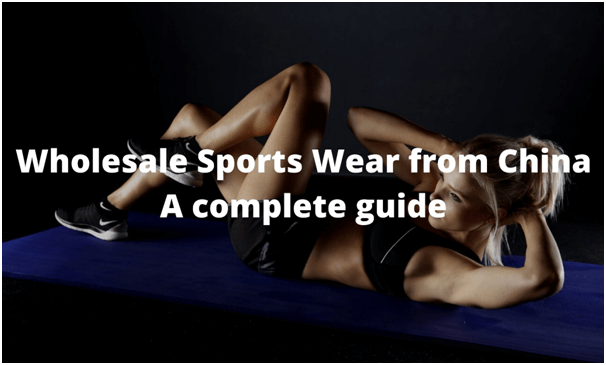 Best-selling sportswear categories from China
Wholesale sportswear in China is a vast manufacturing industry, providing various styles of sportswear to people across the globe.
The rise of athletic movement has caused the sportswear to undergo a massive transformation and revolution.
From yoga sportswear and tank tops to swimsuits and hoodies, the whole dynamic of the sportswear industry has changed.
Sportswear is an on-going trend in which sports-specific and gym clothes can be work anywhere- to a shopping mall or a casual event.
Here are the best-selling wholesale sportswear categories that most of the sportswear factories in China sell:
Soccer has always been the favorite sport in Spain. That is why, women, men and children from all over the world not only love it but also like to play it. that being said, the soccer sportswear is available for all genders and ages.
The soccer uniform consists of a jersey and a short. Individuals wear the same soccer wear to represent their team.
However, each individual has a unique number at the back of his jersey. Even the goalkeepers have their soccer uniforms, but with different colors to stand out among the other players.
When you wear soccer wear altogether, it is called, 'the kit'. The kit includes socks. Cleats, shorts, jersey, shoes and shin guards. Goalkeepers wear an additional sportswear accessory, which is the gloves.
The soccer shorts have an elastic waist while the t-shirt or the jersey provides aeration. The shoes manufactured must be fast-moving and light-weight to kick the soccer ball easily.
Sportswear manufacturers china manufacturers and provide all kinds of soccer wear- in various styles, sizes, and quality.
With the increasing popularity of soccer games all over the world, wholesale sportswear limited are focusing on manufacturing all kinds of soccer wear.


Basketball wear
Basketball players are always seen moving around the court. The surface of the basketball court is often slippery. Thus, the wrong type of basketball wear and shoes can cause accidents and even fatalities.
The standard basketball shoes should have a tight grip on the surface. They are also known as court shoes in China.
The feet should be comfortable and firm on the surface so that making goals and running can be easier for the player.
Basketball wear consists of athletic shoes, shorts, and a jersey with the player's last name and his number.
The fit, cut and style of basketball wear evolved throughout the decades. Currently, it is designed as per the modern/fashion requirements of the era.
The fabric of the basketball wear, that is the shorts and the jersey should be breathable and light. Basketball wear produced by china wholesale sportswear suppliers do not accommodate sweat but instead, let it out to provide comfortability to the players.
Yoga is a sport to achieve mindfulness. In simpler words, it is a flexible sport that has converted many fitness freaks into peaceful yogis.
Yogi-enthusiasts wear comfortable clothes that inhibit them to move comfortably during the yoga positions.
Yoga includes a lot of stretching and posture-changing. Hence, men, women, and kids like to wear yoga wear that can easily be stretched and expanded. In the current market, yoga capris and pants are in high demand.
Yoga pants and capris are made of Lycra and Nylon. However, sportswear manufacturers, china have introduced new and specialized yoga fabric to provide odor reduction, compression and moisture-wicking.


Tennis wear
When it comes to a sports game that requires full alertness and concentration, tennis comes into everybody's mind. To stay alert and focused on the game, tennis wear plays a great role for the player.
Tennis viser is the most important accessory for tennis wear. It protects the tennis player's eyes from direct sunlight on the court. It helps the player to see the blocking view from direct sunlight.
While tennis wear for women includes a sleeveless shirt and a skirt, men get to wear shoes, t-shirts, and shorts. However, the protective wear that most of the international tennis players wear is optional.
Sportswear factory in China deals in various styles of tennis wear for women. Potential buyers are free to buy tennis dresses, tank tops, shoes, tennis skirts, and shorts at a wholesale yet affordable price.
A swimsuit or swimwear manufactured by china wholesale sportswear suppliers is a type of bathing suit worn by men, women, and children while swimming or participating in water-based activities like surfing, diving and jet-skiing.
While some women prefer wearing bikinis, others wear tankinis. However, it all depends on the person's preference. Most men only wear swimming shorts while some wear tank tops with it.
Professional swimmers wear a buoyant swimsuit. Nowadays, a one-piece swimsuit for women is in-demand.
A lot of potential buyers from across the globe buy wholesale one-piece swimsuits from wholesale china factories to sell to their customers.


Cycling wear
Cycling wear is pretty simple clothing. It should not be baggy but breathable. However, it should not be tight either as there's a lot of movement during cycling.
The cycling apparel should not be tight, fitting, or clam to the cycler's skin at all. Otherwise, the cycler might get rashes while cycling.
In addition to that, the fabric of cycling wear should be light. During cycling, the cycler produces heat due to the rising temperature.
He should not feel hot. China wholesale sportswear manufacturers produce light-weight and breathable cycling wear to increase the cooling effect by reducing body heat.
In addition to cycling wear, helmets are an important part of the cycling gear. But, most of the wholesale sportswear manufacturers in China do not include plastic accessories in sportswear.
Skiing and snowboarding wear
If you are a newbie to skiing and snowboarding wear, you might be confused about it as most people are. They are not familiar with skiing wear that will protect them against the cold.
Some basic skiing and snowboard wear include snowboard or ski socks, mittens or gloves, goggles, helmet, balaclava or neck gaiter, snowboard or ski jacket, wool, or fleece top, and long underwear.
Long underwear is typically made up of synthetic silk or wool. Most of the wholesale sportswear manufacturers, China product mid-weight long underwear as the environment is cold.
Hiking and outdoor wear refer to clothing that is suitable for outdoor activities including hiking, trekking, trailing, etc.
The hiking and outdoor wear include comfortable and breathable underwear, sweaters (if the weather is cold), light-weight trousers, light-weight cotton shirts and hiking boots.
Hiking and outdoor wear are produced while taking account of many factors including water resistance, wind resistance, weather conditions, and ultraviolet protection.
If we talk about today's hiking and outdoor wear, it is more advanced from the past. The hiking wear is light-weight, breathable yet wind and weather resistant.
Hiking and outdoor clothing produced by China wholesale sportswear suppliers are breathable- protecting the hiker's body while keeping the moisture at a bay.


Common types of sportswear to source from China
As discussed earlier, sportswear manufacturing in China is on the rise. The athleisure movement in men's, women's, and children's sportswear have undergone massive evolution and transformation.
The sportswear we used to see in the past decade is a whole lot different than what we see now.
From hoodies, sports joggers to tank tops and crop tops, the whole dynamic of sportswear has changed to an extent that now, it is used as fashionable clothing.
Fitness-specific and gym clothing are now worn on a variety of occasions and events.
Take a look at the most common types of sportswear to source from China wholesale sportswear suppliers:
Tops
Tops are one of the favorite and essential sportswear for children, men, and women. There is an extensive range of tops available wholesale sportswear limited. Tops come in various styles and designs.
While participating in a sports activity or signing up for a gym/health and fitness club, you must own at least 5 to 6 tops, depending on your preference.
It is important to choose good-quality tops for your running/gym/yoga sessions as they can affect your performance as well as posture.
There is a wide variety of tops to choose from. Some of which are:
A Tank top is less like a top and more like an undershirt worn by men and women both. They look best with dress shirts and suits. However, they are traditionally worn by men and women as sportswear gear.
Given the way sportswear factory manufactures, produces, and designs tank tops, they are an excellent piece of sportswear clothing.
Tank tops have large neck holes and armholes to ensure durability and performance on the go. As they are made of breathable fabric, they do not allow the sweat to reside on the body's surface during an intense workout session.
That is the main reason why many women and men choose to go with tank tops during intense workout sessions.


Long-sleeved shirts
A Long-sleeves shirt is a great option for men and women. long-sleeved shirts are good for the fitness freaks who wish to cover their arms while working out or playing in the field.
They are best for warm-up sessions where you can ditch the sportswear apparel and begin your workout in a long-sleeved shirt.
Long-sleeved shirts are supposed to fit perfectly to the body. That is why they are made of fabric that can expand.
They are a handy sportswear gear for women as it protects their arms from direct sunlight while improving the performance. They are made from high-tech polyester- a moisture-wicking fabric to keep the moisture at bay from your body. In addition to that, a long-sleeved shirt reduces odor by keeping the sweat away from your body.
Racerbacks
Racerbacks are known for their unique shape. They are sleeves and round from the shoulder blades. The unique shape and fabric of the racerbacks ensure comfortability to the men and women both. most of the men and women wear it while competing in marathon and races.
The biggest flex of wearing a racerback is that a runner can show off his shoulder cuts and strong muscles while running or working out.
What's better is that your buyers can wear it at the gym and analyze which part of the upper body needs improvement.
Even though racerbacks are worn by both, men and women, they are exceptionally good for women as they provide the ease to exercise with utmost comfort. You can find top-quality racerbacks at the wholesale sportswear market in China.
Hoodies
Many health-conscious individuals like to workout in the morning when it is usually cold. Therefore, a sportswear hoodie can come in handy if you work out in the morning or live in a cold area.
China's sportswear factory manufactures an extensive range of sportswear hoodies, in all sizes, colors and materials.
While some manufacturers sell mid-weight hoodies at wholesale prices, others sell light-weight summer hoodies.
If you are a potential buyer, looking for an all-season active gear, a hoodie is the best option to go with.
Suggested reading:How to Wholesale Hoodies from China: The Definitive Guide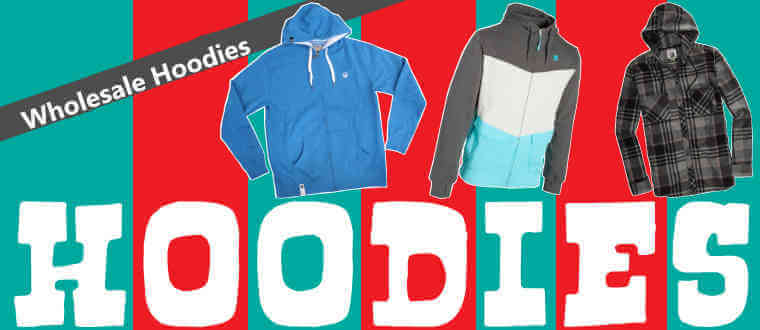 Jackets
Layering while working out is the best way to lose weight and make muscles. A layer, like a sports jacket, allows you to burn more calories by sweating. Therefore, toning the muscles and reducing your weight.
While some sporty jackets are hooded, others are padded to ensure that your body receives the compression it needs while working out or running.
Nowadays, softshell sports and water-repellent jackets are in high demand. They are not only ideal for men but also for women who live in colder areas and looking to sweat more.
In addition to that, they are beneficial to wear during an intense workout session.
Pants
A high-quality pair of pants is another vital sports gear that can affect your performance as well as efficiency.
When it comes to choosing a pair of perfect sports pants, one needs to ensure that it is expandable, comfortable, durable, robust, and of high-quality.
Here are some common types of pants that most men and women choose to wear nowadays:
Sweat shorts
Back then, sweat shorts were commonly worn by men but now, China wholesale sportswear suppliers are producing sweat shorts for women as well.
With the popularity of sweat shorts for women, all health-conscious women are seen wearing shorts to gyms and fitness clubs.
They are as comfortable as sweat pants except they are made of high-quality fabric that dries up as soon as the workout ends. It is ideal sportswear for the summer season.
They are a good alternative to mesh and nylon shorts. You can easily buy them at wholesale prices from China sportswear factory.
When you like an outdoor sport or love doing home-workouts, sweat shorts are ideal sportswear for men and women both.
They are made of light-weight and breathable materials like sweatshirt fleece and French terry- perfect fabric to absorb all the sweat. In addition to that, they are exceptionally flexible- making them the perfect gym gear.
Bermuda shorts are perfect for running exercise. While most men and women wear it while riding a bicycle, it has become a casual attire for women and teenage girls.
They reach the end of the knee- an ideal length of shorts for your leg day at the gym.
One benefit of Bermuda shorts is that they are easy to manage and fit perfectly to the body. They do not stress the body out- allowing women and men to carry out their exercises freely and smoothly.


Leggings
Although they are not as popular as Bermuda shorts and capri pants, they are good for men and women who want an alternative to yoga pants.
Sports leggings are often high-waisted and extend to your knees or ankles. They are made with durable and water-repellent fabric to absorb all the moisture and sweat from your body.
Running leggings fit tightly to your skin, just like a second skin. Not only do they provide additional support to your muscles but also improves leg posture and blood circulation.
Capri pants
Capri pants are the most in-demand activewear of the decade. They are comfortable trouser-like pants that start from mid-waist and go all the way to your legs' calves.
They are a staple sports gear for the summer season. They are best for workout sessions and running sports.
They are usually made of spandex- a lightweight fabric that can be stretched easily. Most of the women wear them to yoga sessions as well.
Footwear
Footwear is as essential as your sportswear and socks are. Wrong shoes can make your feet sore and prone to odor.
Here are some of the in-demand footwear that you can buy at wholesale price from sportswear factory in China:
Minimalist shoes
Minimalist shoes have a lot of injury-prevention medical benefits.
Lately, we have been reading mixed reviews about it but after some extensive research, we concluded that they are designed for walking and working out. They have reduced cushioning and are much light-weight than traditional sports footwear.
Suggested reading:How to Buy and Wholesale Shoes from China: A Complete Guide


Running shoes
China wholesale sportswear suppliers do not only sell minimalist shoes but also running shoes for women and men both.
If you run a women sports store, make sure to buy a light to soft midsole running shoes. They sell high-quality running shoes with mesh (of nylon) on the upper side to ensure that the runner does not lock sweat or moisture.
Socks
Wearing the wrong pair of socks can cause blisters and ruing the amazing workout session. Whether you are a fitness freak, a casual walker or a big-time runner, wearing the wrong kind of socks can ruin your day.
When choosing socks for sports, one has to consider various factoring like comfort, durability, size, absorbing qualities, odor-repellent quality, comfortable heel, arch support, etc.
If you are a potential seller, looking to add trendy yet comfortable and high-quality socks to your sports store, check out the various kinds of socks manufactured by wholesale sportswear limited:
Running socks
Only one-factor matters in the running socks- that is the material. Choose the wrong material and invite blisters, chafing and other types of skin conditions. Wholesale sportswear manufacturers in china produce 100% cotton running socks.
Low-cut socks
The protective and thing construction of low-cut socks has made them extremely comfortable and durable in the eyes of athletes. It is best for workout sessions as it provides elevation to the wearer.
Compression socks
Compression socks have a lot of benefits to offer including assistance, muscle support, and reduction in muscle spasms.
They improve blood circulation while keeping pressure on the legs. In addition to that, they also prevent swelling. Nowadays, men like wearing compression socks to the gym as they lift heavyweights.
Suggested reading:How To Wholesale Socks From China: Quick Guide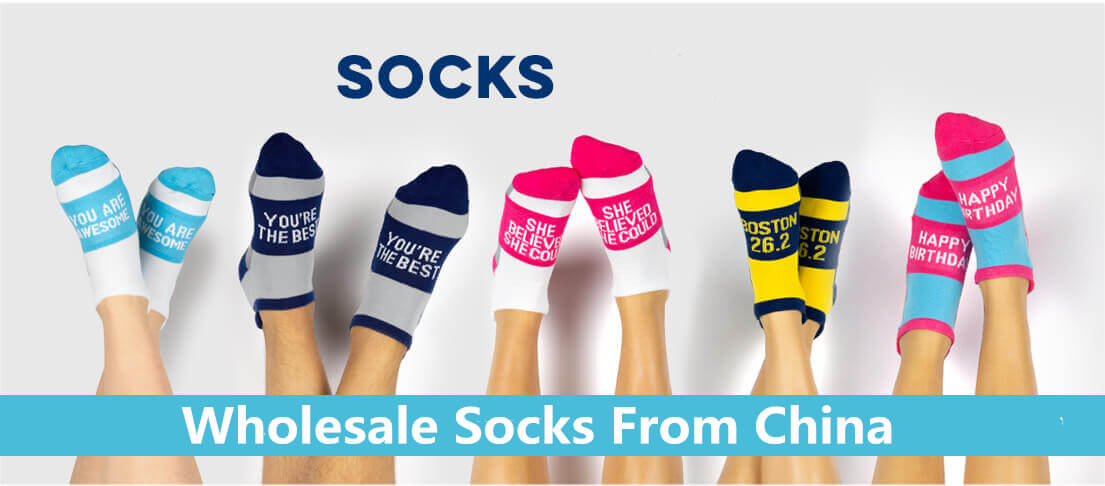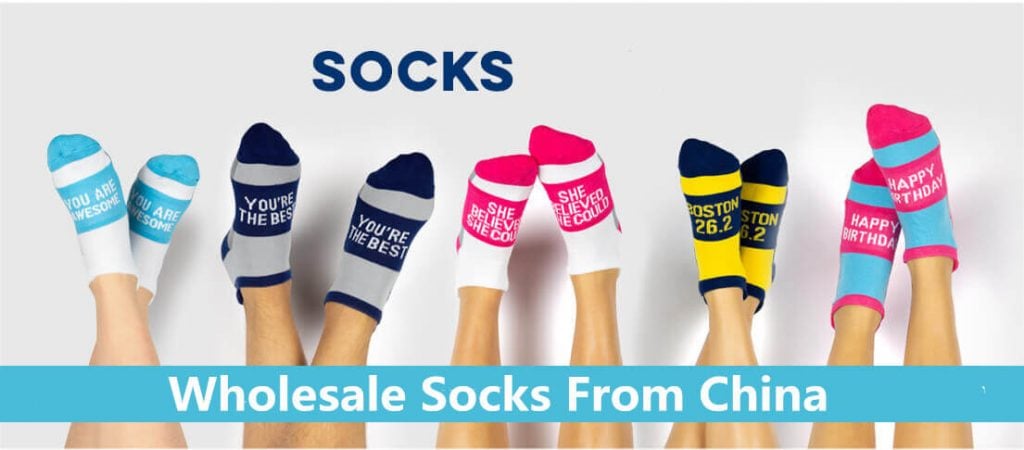 Innerwear
Health-conscious women and female athletes also have to look out for their chest while running, working out, or playing a sport.
To restrict the movement of the chest during a high-intensity workout, sports bras have proven to be the best solution for women.
Sports bras
A sports bra is the most essential sports gear for women. sportswear manufacturers in China produce 100% cotton sports bras to prevent the accumulation of sweat and moisture.
They are usually tighter than the regular bras. Hence, providing support to saggy breasts during a high-intensity workout, running or playing an outdoor sport.
Fashion sportswear: What are the best choices you have?
Nike (American)
Nike is one of the most reliable sports brands all over the world. It specializes in manufacturing and selling sports equipment, sports footwear, sports innerwear, sports apparel, specialized athletic clothing, etc.
It has a vast variety of sports apparel for men, women, and kids.
In addition to that, it also sells sports equipment including sports socks, sports bags, armbands, etc. You'd also find hoodies, rollovers, swimsuits, sports jackets, and undergarments here.
Adidas
Do you know that Adidas is short for, 'All day I dream of sports'?
The name itself reveals how energetic and top-notch this German sports brand is. The product range comprises sports hoodies, jackets, jerseys, shorts, pants, sports trousers, gym outfits, fitness apparel, armbands, deodorants, sports t-shirts, bag packs, watches, undergarments, sports bras, sports shoes, etc.
They have an extensive range of products made for men, women, and kids.
Speedo
Speedo is a UK-based sports company that specializes in distributing swim-related accessories to its customers. Although they sell in Australia they do not manufacture their products there anymore.
The product range comprises of buoyant athletic swimsuits, swimming bikinis, underwater goggles, wristwatches, and swimsuits for kids, men, and women.
Puma
Puma is a German sports brand that was previously known as Ruda. It is famously known for its wearable bands, jerseys, and sports shirts.
The product range comprises of digital watches, wearable bands, track pants, tracksuits, track shirts, pullovers, gym equipment, hoodies and jackets.
Fila
The file is the world's largest Korean/Italian sports brand. It specializes in manufacturing sports accessories and gear.
The product range comprises of sandals, shoes, casual footwear, sports bras, hoodies, outerwear, and other sports accessories.
However, if you are more inclined towards adding local yet top-notch sports products from China, contact reliable wholesale sportswear from China to get amazing sportswear at affordable prices.
What are the best sportswear websites in China?
Here are some of the best sportswear websites in China if you are a novice wholesale buyer:
Alibaba is the largest e-commerce company in China dealing in wholesale sportswear and apparel.
It offers you a wide variety of sportswear including top-notch sports shirts, Bermuda shorts, sweat pants, sports bras, footballs, beach balls, basketballs, sports footwear, wrist bands, wearable sports bands, sports backpacks, custom logo socks, etc.
There are more than 6,606 sportswear and sports good suppliers registered with Alibaba.
Suggested reading:How to Find the Best Suppliers on Alibaba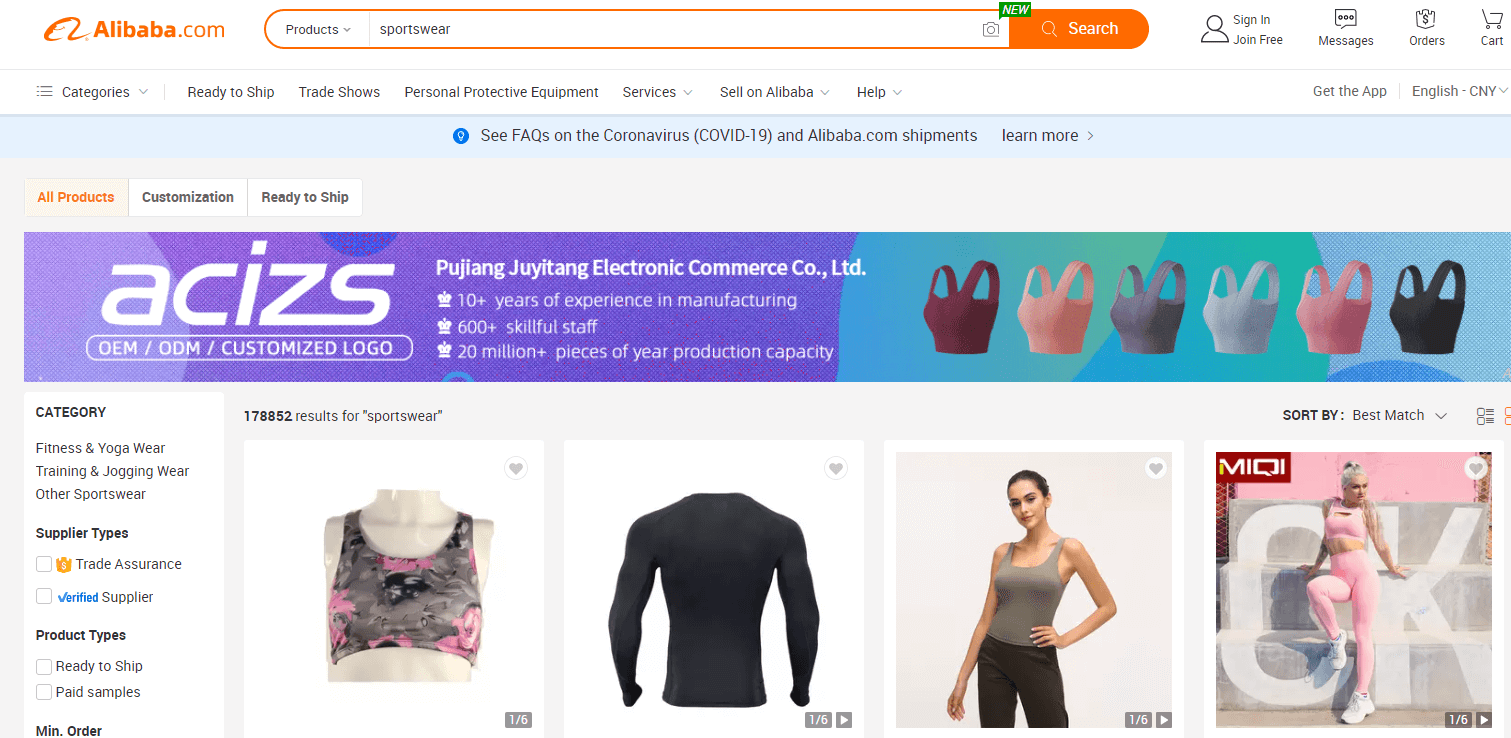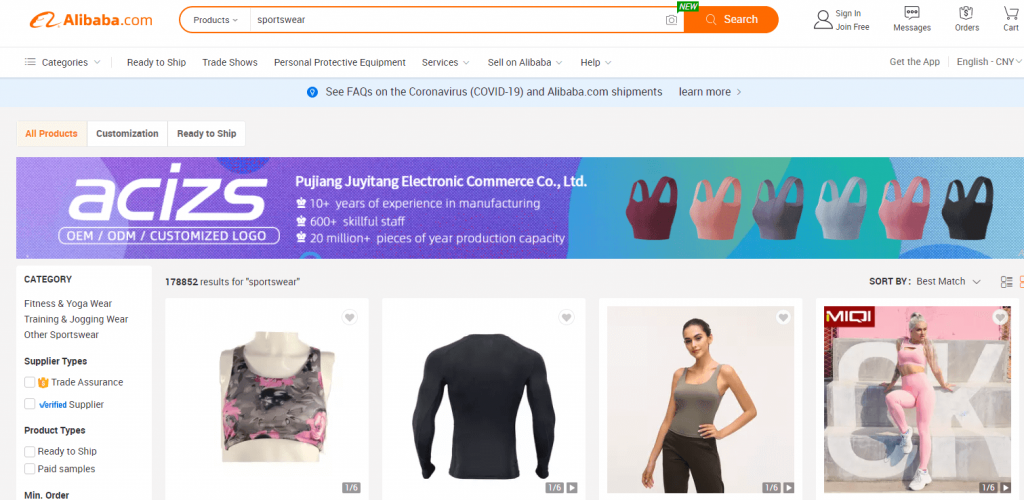 Made in China is one of the biggest e-commerce companies in China to wholesale an extensive range of sportswear and equipment including sports gloves, sports chin guards, yoga wear, basketball wear, tennis wear, sports caps, sports shoes. You'd find at least 93,326 sportswear products from various wholesalers.
Chinabrands
Chinabrands wholesale top-notch sportswear at affordable prices to potential buyers. They deal with a wide variety of high—end and low-end sports products.
Most of the wholesalers get overwhelmed by the number of sports items. However, Chinabrands has a whole team to help wholesalers pick out the trendiest items from the bucket.
Hucai Sportswear
Hucai sportswear is based in China and one of the leading manufacturers of fitness clothing for men, women, and kids. They have been manufacturing professional sports and yoga wear since the year 1998.
You'd find an extensive range of sports bras, leggings, Bermuda shorts, sports tank tops, long-sleeved shirts, t-shirts, and tracksuits.
They follow strict quality control measures. Therefore, each item that they manufacture is top-notch and compliant with industrial standards.
Augusta is your one-stop shop for wholesale fitness and sportswear shopping. Other than selling sports accessories, they are known to sell the best quality sportswear for adults, teenagers, and kids.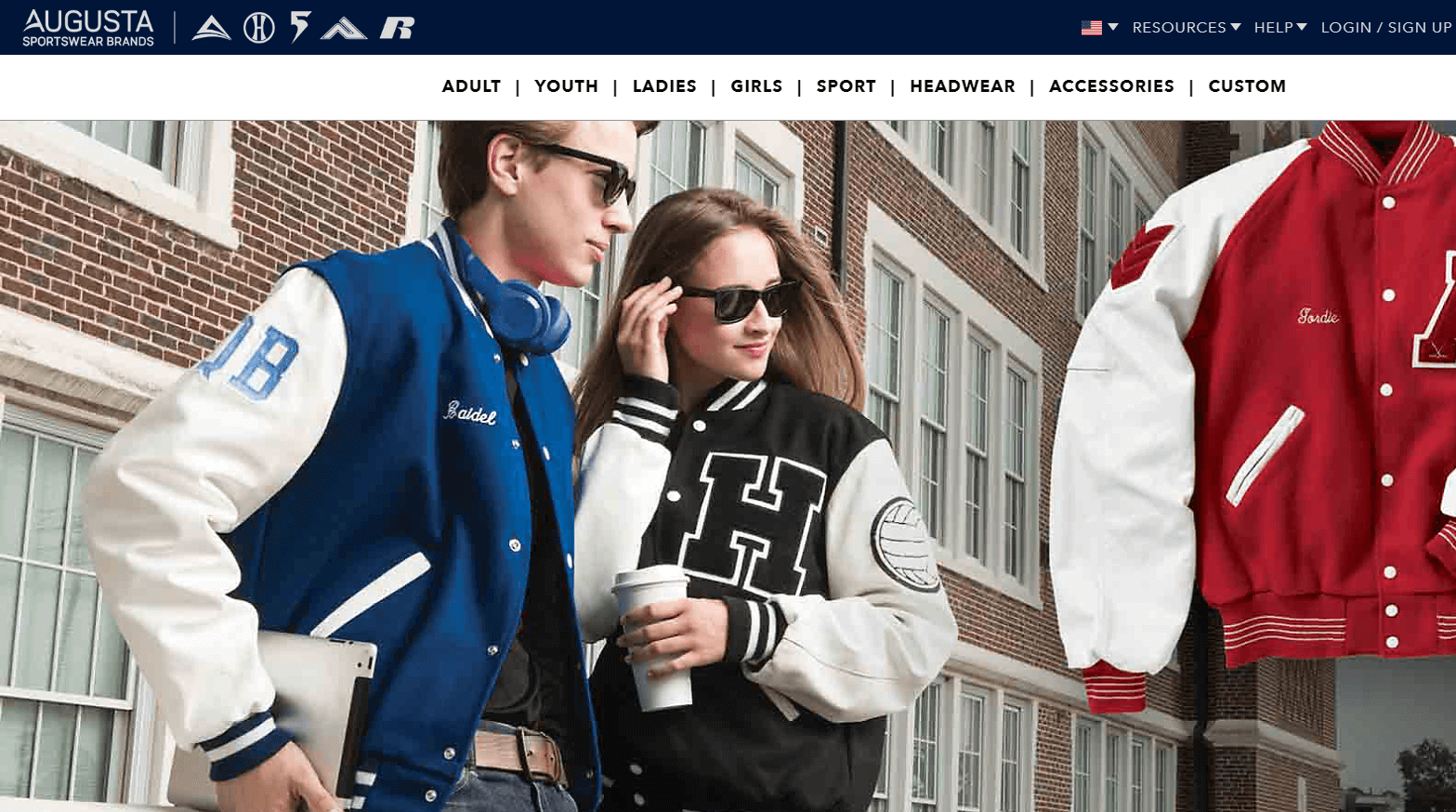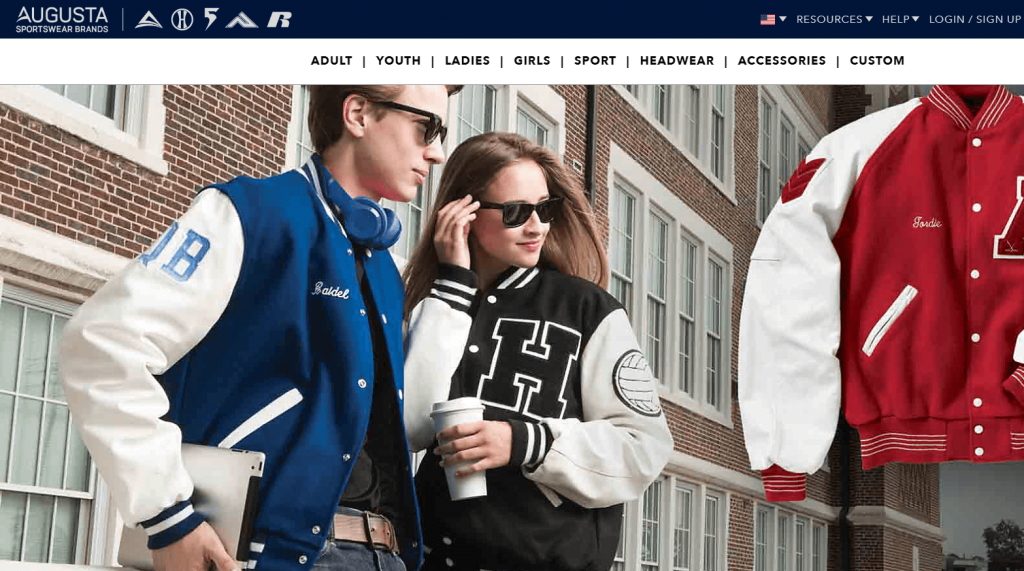 Ruiteng Garment
Ruiteng Garment is a leading sportswear manufacturing company with 10 years of experience in manufacturing apparel. It specialized in manufacturing fitness wear, yoga wear, tennis wear, casual wear and children wear.
The best cities to find the best sportswear manufacturers in China
Fuzhou, Fujian
Jinjiang, Fujian
Xiamen, Fujian
Guangzhou, Guangdong
Shenzhen, Guangdong
Quanzhou, Fujian
Shenzhen, Guangdong
Tips to import wholesale sportswear from China
How much is tariff when importing wholesale sportswear from China?
All goods imported from China are subject to a 10% tariff. However, the tariff on women sportswear is twice the standard tariff percentile.
What is the legal work included in sourcing sportswear from China?
There's no general import permit needed to source sportswear from China. However, you might need a permit if you are importing from a federal agency in China.
You have to keep yourself updated on different importing requirements and regulations as they vary over time.
Sportswear fabric and material inspection
Picking wholesale sportswear from China is the most reliable way to buy top-notch sportswear in bulk.
All the sportswear companies come under the apparel industry where each raw material and fabric is cross-checked and inspected to comply with industrial standards.
How to ship sportswear from China?
Identify your import rights
Identify the imported sports goods
Ensure that the sports goods are permitted to be shipped in your region/country
Classify your goods
Find a reliable sportswear supplier
Arrange the cargo transportation
Get prepared for the arrival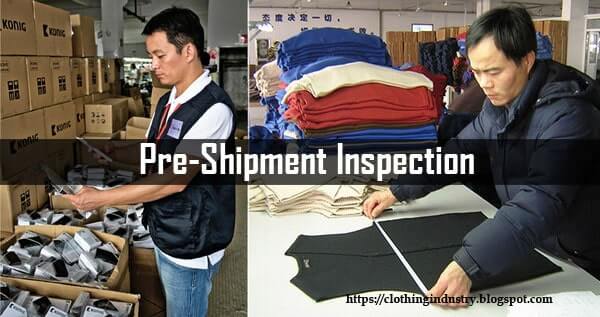 How LeeLineSourcing help you wholesale sportswear from China
LeeLineSourcing is committed to transporting sportswear globally from China by providing efficient and exceptional shipping services.
The global freight service tries to transport cargoes as soon as possible.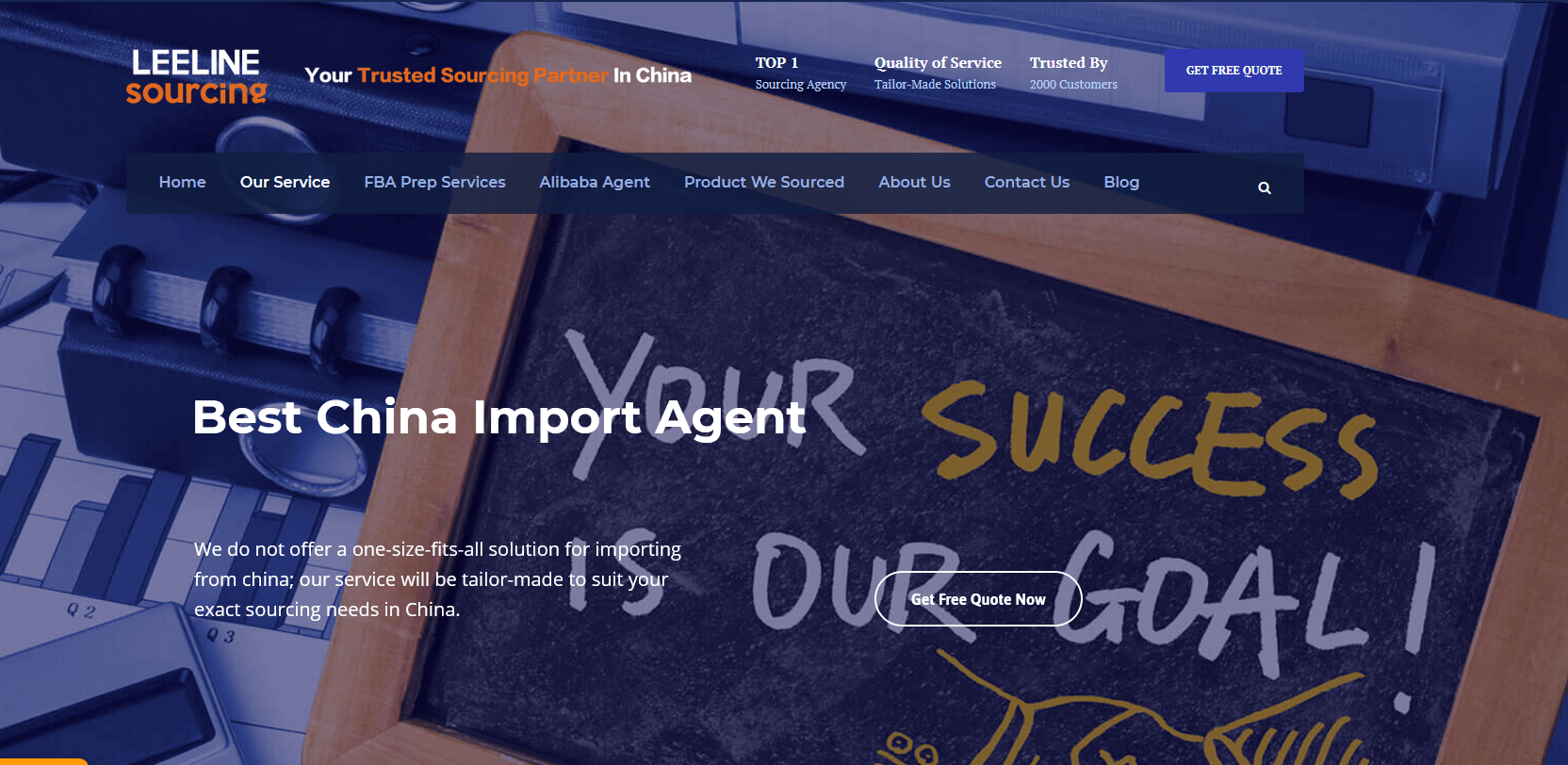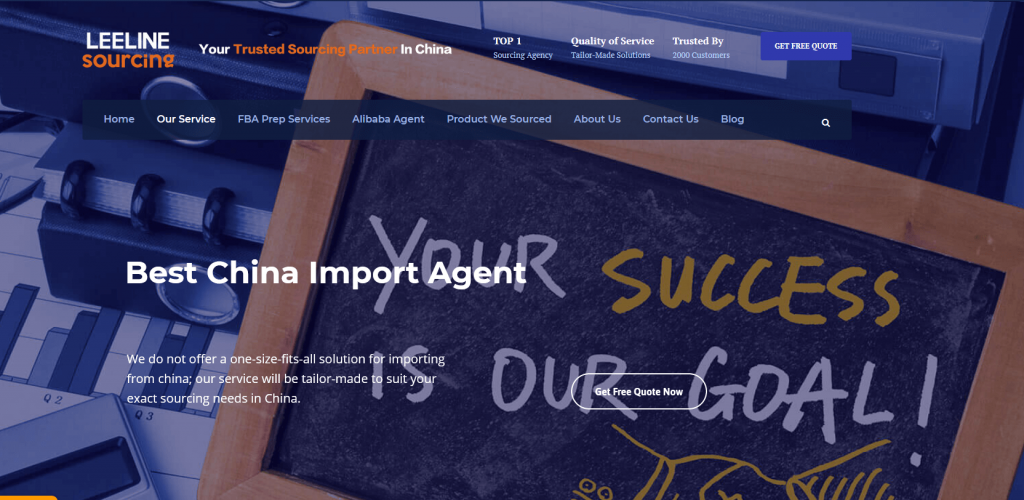 FAQ For

Wholesale Sportswear From China
1.Where can I Buy wholesale clothes in China?
There are many cities that you can visit and buy top-quality wholesale clothes in China. Some of them are:
Fuzhou, Fujian
Jinjiang, Fujian
Xiamen, Fujian
Guangzhou, Guangdong
Quanzhou, Fujian
Shenzhen, Guangdong
2.What is the best website to find sportswear suppliers in China?
There's no winner. However, here are some websites:
Alibaba
Augusta Sportswear
Ruiteng Garment
3.Is the sportswear niche profitable?
With a rising number of gym/fitness health club memberships, the health-conscious individuals going to gyms and participating in healthy sports are in dire need of sports apparel. The sportswear industry is expected to increase steadily.
4.What is the best sportswear brand?
The most popular and biggest sportswear brand in the world are:
Adidas
Puma
Nike
New Balance
Under Armour
You can find the suppliers these and a lot of other brands in China.
5.What is the difference between sportswear and activewear?
Sportswear must comply with some sporting properties and preferences. They are soley used for sports.
On the other hand, activewear can be used for different purposes and they come in various styles and preferences.
Final Thoughts on Wholesale Sportswear From China
In addition to fast fashion and young clothes, artificial intelligence, big data and cloud computing have brought big changes in the industry in the past 5 years.
Currently, the apparel industry has more than 19,047 corporations/enterprises with 4.4 million workers on employment. The estimated payroll of these workers reaches to $45.6 billion.
Now let's talk about the sportswear industry in China. The total number of health-enthusiasts, health-conscious people and memberships of the fitness/health clubs have risen between the years, 2000 to 2017. In addition to that, the gym enrollments are on a steady rise since the past decade.
According to the data provided by statista.com, the total number of fitness/health club memberships in America was near to 32.8 million in the year 2000.
However, these numbers doubled in the year 2020 and reached to 60.87 million as health-conscious individuals made their way to gyms and fitness/health clubs.
The huge increase in the memberships of gyms and health clubs indicated the need for sportswear. The activewear is quite in-demand ever since the increasing number of people decided to go to gyms. However, the use of sportswear is not limited to health clubs.
In the past 5 years, people have started shopping for sportswear like normal clothing. Many of them follow celebrities and go for fashionable sportswear.
A good example of fashionable sportswear is the bicycle shorts that many models are seen in.
There's a huge variety of athletic/sportswear for men and women combined. Even though wholesale sportswear suppliers from China are coming with amazing fashionable yet comfortable activewear.
We are sorry that this post was not useful for you!
Let us improve this post!
Tell us how we can improve this post?