Indian Clothing Manufacturers
Leelinesourcing has been in product sourcing for over a decade. If you're searching for new products and Indian clothing manufacturers, we can source 100% authentic products at a 40% lowest rate. Our team of professionals has access to thousands of reliable suppliers, which allows us to source the best products at the best deal for your business.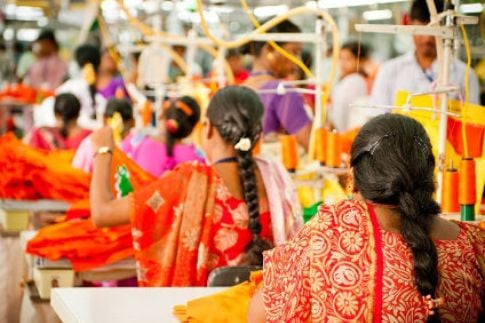 No Risk Free Sourcing No Hidden Fee
You can get Free detailed product quote before order
Wholesale Best Indian Clothing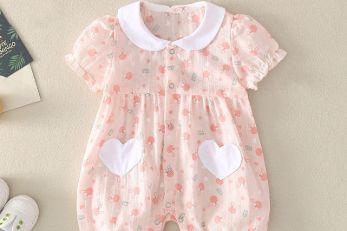 Wholesale Baby Clothes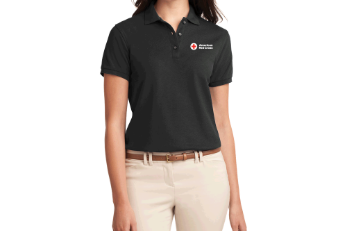 Wholesale Polo Shirts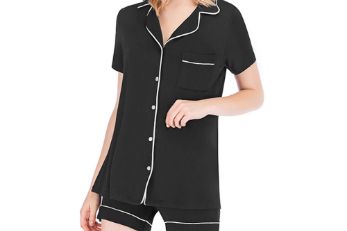 Wholesale Sleepwear
---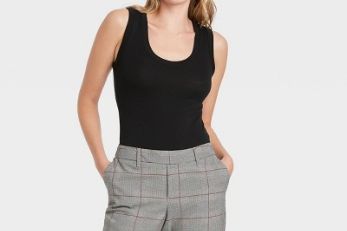 Wholesale Women's Clothing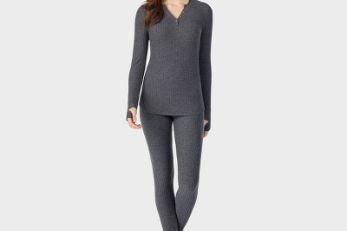 Wholesale Thermals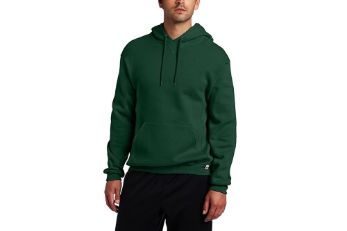 Wholesale Hoodies
---
Our Indian Clothing Manufacturing Services Include: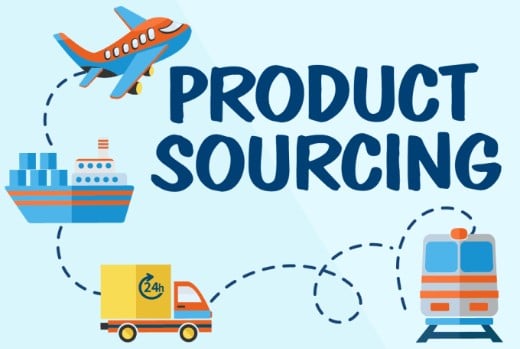 Sourcing Clothing Suppliers
Finding clothing suppliers that produce high-quality products at low prices is complicated. Our team has years of experience in finding authentic suppliers. We know which brands to choose and which factories to approach. We'll source products from factories and quickly negotiate with them. You'll get the best supply chain partners for your business.
Clothing Quality Control
Our company has a product quality control specialist team who ensures that all the items are in good condition before you purchase them. In addition, they will ensure that all products are packed in the right way so they can be easily shipped to your customers.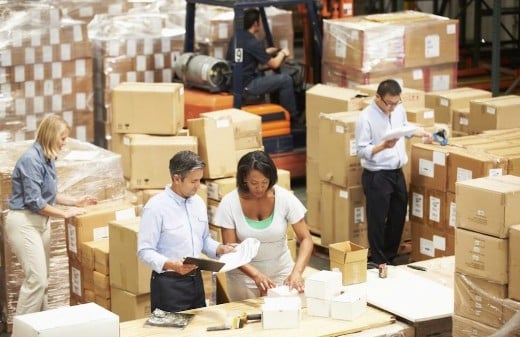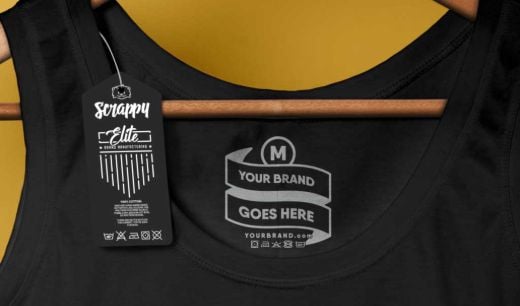 Private Label & White Label Clothing
You can create your brand for any product you choose. To start your brand, you need private label and white label clothing products. Leelinesourcing experts can connect you with the best Private Label & White Label suppliers. With our expert assistance, you can create your brand with ease.
Dropshipping and Fulfillment
Leelinesourcing is an excellent resource for finding dropshipping suppliers who offer high-quality products at reasonable prices. Our experts will compare all the available options and determine which company offers the lowest price, shipping costs, and on-time delivery while offering the highest quality products.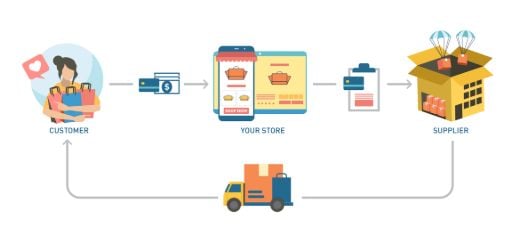 ---
Source Your Indian Clothing and Make Big Money
We offer the best wholesale price and high quality clothing to help you boost your business.
---
Top 12 Indian Clothing Manufacturers In 2023
The apparel market in India has been growing consistently and steadily. Women's clothing currently dominates the market. There is a high demand for clothing due to their growing number of population in India.
Many large and small companies produce clothes for men, women, and children. Leelinesourcing product sourcing experts analyze the Indian fashion market to determine its current trends and developments. Here, you can find the best and latest information about the top 12 best Indian clothing manufacturers in 2023.
Read about the top 12 manufacturers and determine which manufacturer is best for your business.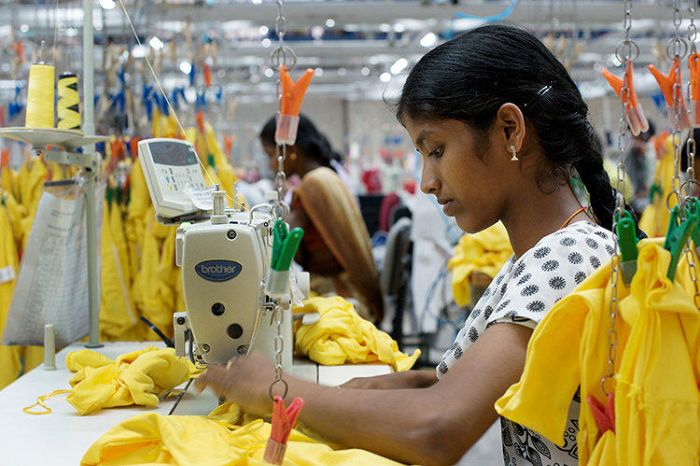 1. Vogue Sourcing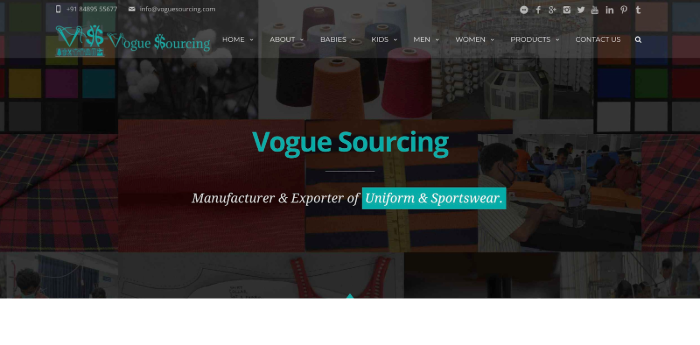 Vogue Sourcing was established in 1992 and has earned government recognition for being a Clothing Manufacturer, Supplier, and Exporter from India. They manufacture all types of clothing, including casual wear, suits, formal wear, blouses, dresses, lingerie, sportswear, undergarments, and outerwear. All their products are available in various patterns and designs. They also have a large variety of colors and sizes.
The best thing about the company is that they provide excellent service. They are reliable and consistent. If you buy clothing from them, you can be sure you are getting a quality product.
Primary Products:
Baby Clothes
Kids Clothes
Women's Clothing
Men's Clothing
T-Shirts
Polo Shirts
Hoodies
Sweatshirts
Pant
Shorts
Skirts
Dresses
Sportswear
School Uniforms & Sports Uniforms
Corporate Uniforms & Custom Clothing
Phone:
Email Address:
Location:
Vogue Sourcing – 2/31, Nethaji Street East, Kumaranthapuram, Tiruppur – 641602, Tamilnadu, India. South Asia.
2. Page Industries Ltd.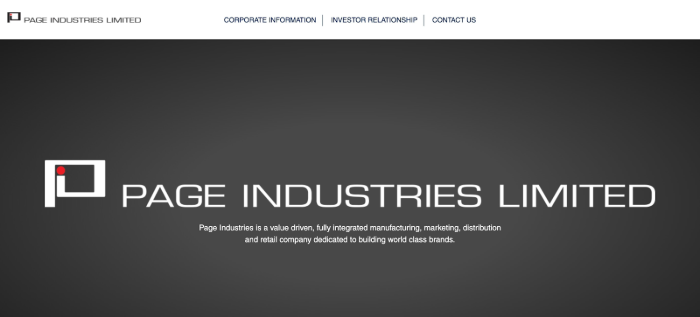 Page Industries is a one-stop shop for product development and manufacturing, as well as the retail experience, all under one roof. Their brands include Apparel, Page Industries, and Page Media. They are passionate about creating innovative products that enrich the lives of their consumers and partners.
Primary Products:
Underwear
Socks
Thermals
Sleepwear
Activewear
Sportswear
Loungewear
Phone:
Email Address:
Hours of Operation:
Monday to Saturday IST 10:00 am – 7:00 pm
Location:
Umiya Business Bay – Tower – 1, 7th Floor, Cessna Business Park, Kadubeesanahalli, Varthur Hobli, Bengaluru- 560103.
3. Bombay Rayon Fashions Ltd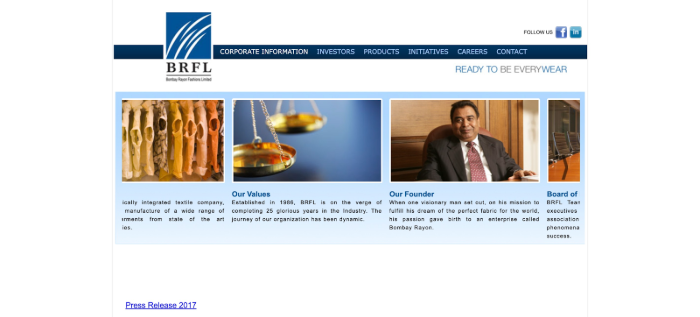 BRFL was founded in 1986 by Mr. Janardhan Agrawal. Since then, BRFL has made shirts with a rich history and a strong brand name. It's a great brand with a lot of value. It is a robust and successful company.
It is an innovative company that specializes in manufacturing clothes for men, women, and children. They use high-quality materials, and their clothes are always stylish.
Primary Products:
Apparel
Retail products
Teams
Yarns
Phone:
Location:
3rd-floor DLH Mangal Murti, Linking Road, Santacruz (West) Mumbai-400054
4. Raymond Ltd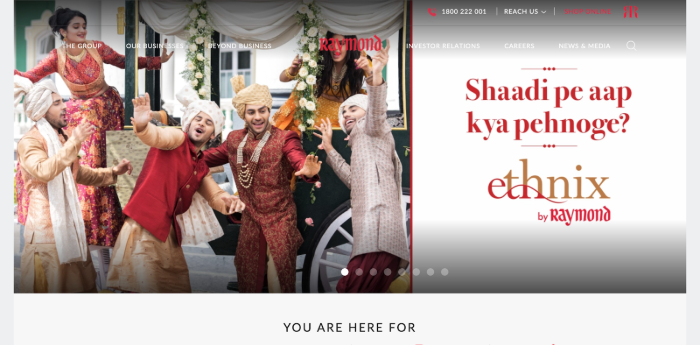 Raymond has a long history of more than 97 years of experience in the textile industry. Raymond is a diversified group. Their primary business is textiles and apparel. They also have other businesses. Raymond is the most popular brand in India.
Their products include men's and women's clothing, ladies' wear, bedding, towels, etc. It is the only company that has 20,000 design's diverse products.
Primary Products:
Shirting
Garments
Retail
Denim
Engineering
FMCG
Manufacturing
Apparel
Phone:
Email Address:
Hours of Operation:
Monday To Saturday 9:30 am – 6:30 pm
Location:
New Hind House, Narottam Morarjee Marg, Ballard Estate, Mumbai – 400 001
5. Mandhana Industries LTD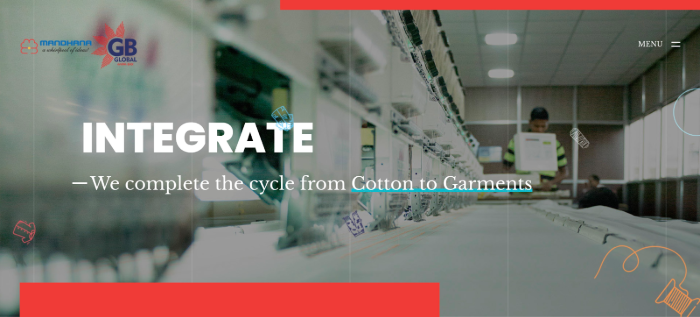 It is a vertically integrated company that means to sell all of its products, including raw materials and finished goods, on one level. It sounds good when a company says that it cares about the environment. Mandhana Industries is one of the kinds of the company that focus on sustainability, CSR, and organic growth. Mandhana's business includes designing, processing, yarn dyeing, printing, weaving, and garment manufacturing.
They use only the best ingredients for their products. They create new ways to make their future trends and products better. They are constantly finding ways to improve their products and services.
Primary Products and Services:
Textile
Dyeing
Printing
Manufacturing
Pattern Making
Designing
Knitted Garments
Processing
Phone:
Email Address:
Location:
Marathon Futurex A2402, Mafatlal Mills Compound, N M Joshi Marg, Lower Parel, East Mumbai – 400013
6. Alok Industries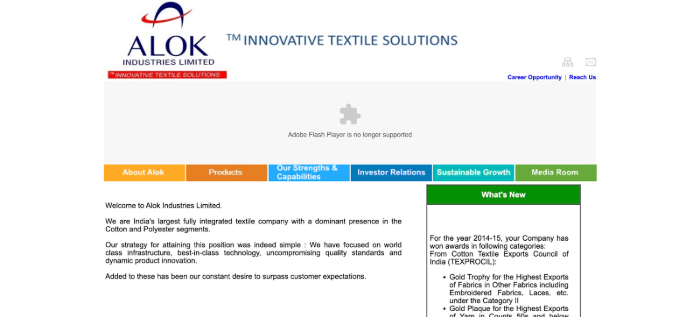 The company is one of the largest polyester and cotton fibers producers and a leading supplier of premium readymade garments to fashion houses worldwide.
Alok Industries has recently moved into a newly modernized facility, India's first high-end garment manufacturing facility, serving as the country's largest polyester yarn producer.
The new facility comprises a million square feet of state-of-the-art spinning complex equipped with advanced technology. It will meet the needs of a diverse and growing customer base in both regional and international markets.
They have also been awarded the status of one of the top global cotton and polyester yarns manufacturers.
Primary Products:
Accessories
Apparel Fabric
Corrugated Pallets
Cotton and Blended Yarn
Embroidery
Garments Woven & Knitted
Home Textiles & garment products
Polyester
Product Brochure
Technical Textiles / Workwear Fabric
Phone:
Email Address:
Location:
Tower B, 2nd & 3rd Floor, Peninsula Business Park, Ganpatrao Kadam Marg, Lower Parel, Mumbai 400 013 Maharashtra India
7. Arvind Mill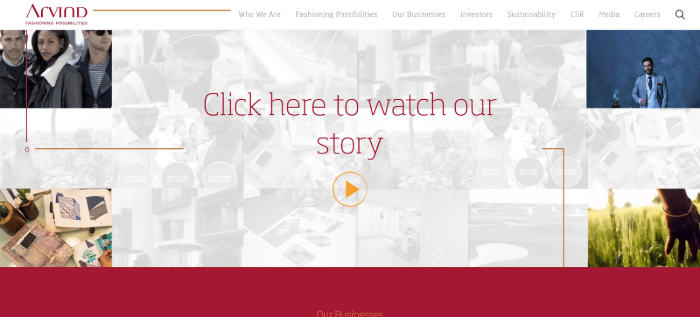 Arvind Mill is a global leader in the world of fashion and textiles, revolutionizing the industry with its superior quality fabrics and innovations. They are leading in denim manufacturing and are one of the pioneers in developing innovative fabrics engineered to deliver better performance and enhanced comfort. Arvind Mills also manufactures the largest quantity of high-end textiles used for their premium products, such as hosiery and lingerie. Arvind Mill's fabrics are also durable and washable, making them ideal for the fashion industry.
They use the best material to make the jeans. They have a huge following all over the world. In addition to clothes, Arvind Mill is also involved in developing new technologies. They are developing new value-added products that will help people in various ways. They have brand names like Mega mart, New port, Arrow, USPA, Flying machine, etc.
Primary Products:
Phone:
Location:
Ahmedabad Naroda Road, Near Chamunda Bridge, Ahmedabad – 380 025, Gujarat, India.
8. KPR Mill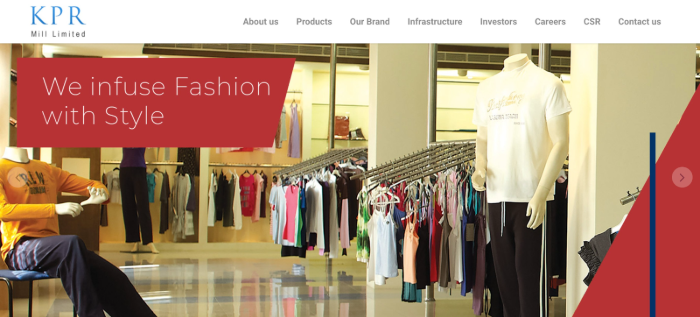 KPR has been producing high-quality garments for the Indian market for over 30 years. The company offers a wide range of innerwear for women and men. They provide all the latest trends in innerwear.
In addition to this, they also provide fashionable and comfortable athleisure wear. They are known for their quality and style. Furthermore, it has also installed windmills for generating green power in Tamil Nadu, sufficient to meet 75% of the state's electricity needs. They describe themselves as a 100% export-oriented clothing company and claim to have major clients in the United States, Canada, United Kingdom, and South America.
Primary Products:
Yarn
Fabrics
Garment
Sugar
Phone:
Email Address:
Location:
Shrivari Srimat, 1045, Avinashi Road, Coimbatore – 641 018, India.
9. Billoomi Fashion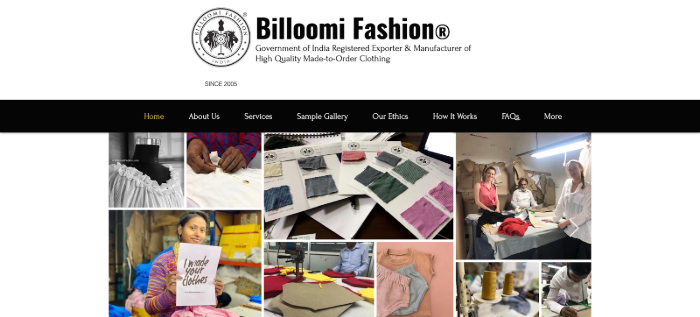 Billoomi is an India-based apparel brand that makes trendy clothes for women. Billoomi has been making high-quality women's apparel since 2005. The company sells its clothes to stores around the world.
To create a distinct brand name that stands out, you need to ensure that the clothing is well designed. With Billomi Fashion, you'll get all the best designs at affordable prices. Their new designers are constantly producing new designs.
Primary Products:
Email Address:
Location:
10. Vardhman Textile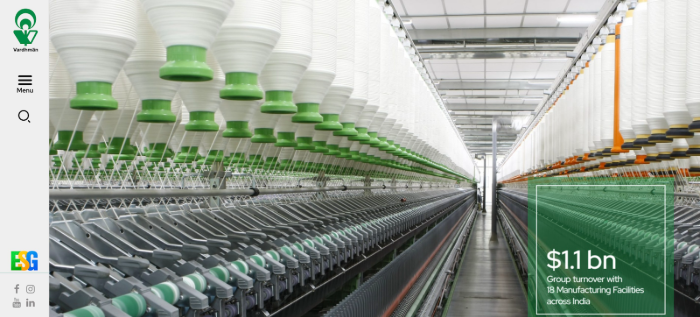 Vardhman has grown from a small family business, a local factory, into the largest vertically integrated textile manufacturing company in the Indian garment industry. Today, they are considered one of the leading clothing manufacturers of synthetic fiber fabrics for the manufacture of clothing and household textiles.
To create such a large-scale business, they have employed several expansion methods. Their first step was to build their infrastructure. They then invested heavily in research and development.
They strongly emphasize innovation and have worked hard to develop and improve their product range. They have also been very successful in building up their distribution network and providing services to textile and apparel industries.
Primary Products:
Yarns
Fabrics
Acrylic Fiber
Garments
Phone:
Email Address:
Location:
Chandigarh Road, Ludhiana, Punjab-141010, India.
11. Organic & More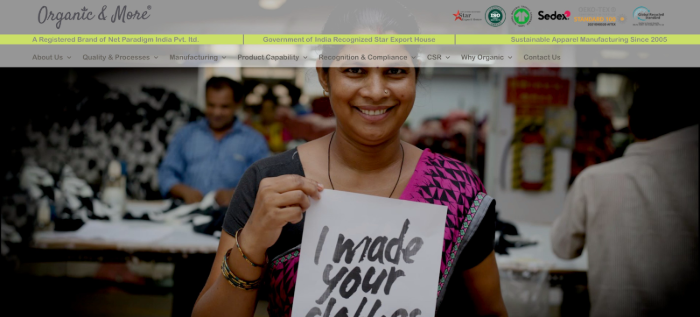 You can trust Organic and More products as they follow the principle of "zero pollution." Their garments are made of organic cotton and silk, which means they are free from chemicals and pollutants. Organic and More takes great pride in making all their products with the environment in mind. They are one of the eco-friendly apparel manufacturers who believe that the planet Earth is our home and we have no place here if we damage it.
Primary Products:
Baby Apparel
Women Wear
Kids Apparel
Sustainable Fabric
Wholesale
Face Mask
Phone:
Email Address:
Location:
Net Paradigm India Pvt. Ltd. C-155, Hosiery Complex, Phase-2, Noida Uttar Pradesh (UP), India
12. Himatsingka Group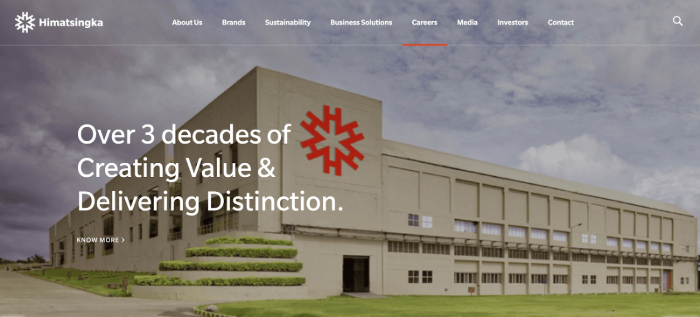 Himatsingka is a company that creates different kinds of textiles. They have everything from bedding to draperies. This clothing and textiles industry has many technologies, manufacturing, marketing, and distribution resources. They offer quality products that consumers like. They aim to satisfy their customers and ensure high-quality and cost-effective products.
Primary Products:
Bedding
Bath
Yarn & Fibre
Drapery & Upholstery
Phone:
Email Address:
Location:
10/24 Kumara Krupa Road, High Grounds Bangalore – 560001, India.
How do you start a clothing business in India?
Clothing businesses are top-rated in India. It is the third-largest industry in India, after agriculture and real estate. Many people dream of having a clothing business in India. You can start your own clothing manufacturing business and sell your clothes in the local markets or online.
So, how does an individual start a clothing business? Let us discuss it here.
Step1: Choose your product
Choosing your product can be a little difficult task. This is because you have to figure out what you want to sell. You must be aware of your customers and what they want and do not want. You will not only get a business, but you will also earn a lot of money if you choose the right product.
Step2: Find a suitable location
If you are considering starting a clothing business, you must know the location. You have to select a place where people come frequently. You can also get a proper license for the same. After getting all the licenses and permits, you can begin your business.
Step3: Get the required licenses
There are various licenses required for opening a business. In India, you must get a license from the concerned authorities. It includes the license from the state as well as the federal government. There are various licenses, so you need to understand the same.
Step4: Register your business
You can start your business after applying for the licenses and registering your business. You must inform the authorities of the same. Also, you will get a business certificate from the authorities.
Step5: Select a marketing strategy
Now, you will have to choose the marketing strategy. You can select social media marketing, print marketing, or internet marketing. You can choose any one of them according to your requirement. Internet marketing is very effective.
These are some essential steps you will have to follow to start a clothing business. After completing all the steps, you will see a big difference in your business. You will get a good customer base, more profit, and a better reputation. 
FAQs about Indian Clothing Manufacturers
What clothing brands are manufactured in India?
Top 10 clothing brands manufactured in India. 
• Levi's
• Pepe Jeans
• Tommy Hilfiger
• Zara
• Louis Philippe
• Van Heusen
• Global Desi
• Allen Solly
• Wrangler
• Park Avenue
Is the clothing business profitable in India?
Yes. India's fashion industry is growing due to the increasing demand for trendy and high-quality products. But it's not without its challenges. It's important to remember that while many companies have a strong presence in the clothing industry, only a handful can claim a large share of the Indian market.
Which is the best clothing business in India?
Five best clothing businesses in India.
• Boutique Store
• Designer Saree Making
• Bridal Store
• Designer Lace Making
• Fabric Store
What's Next
You should work with the best clothing manufacturers in India to attract more customers and improve conversions for your clothing eCommerce business. They can help you develop new products that are more appealing to your target audience and provide you with the marketing materials to help you market your products effectively.
This list of 12 Indian Clothing Manufacturers includes the manufacturers who have been around the longest, are expanding rapidly, and have invested heavily in research and development. They are also the companies most likely to survive and thrive in the long run.
If you want more information about sourcing your products, don't hesitate to contact us. In accordance with your needs, our experts can help you locate the appropriate clothing manufacturer in India.
Do you want a successful import business?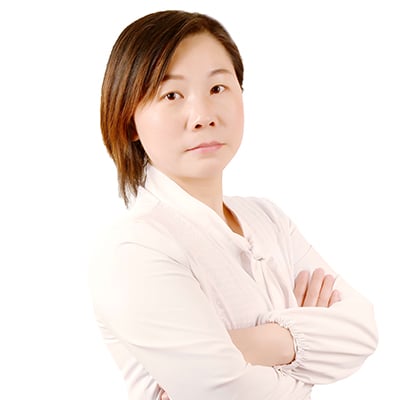 Hey, I'm Sharline, co-founder of LeelineSourcing. We've helped 2000+ customers import from China.
Do you want a better price on product or shipping?
We are sorry that this post was not useful for you!
Let us improve this post!
Tell us how we can improve this post?