San Diego Clothing Manufacturers
Leelinesourcing specializes in supplying clothing to you in San Diego. The objective of our company is to provide you with the best products at the 40% lowest prices. Our company deals with only the leading fashion brands to ensure our clients get the highest quality and 100% authentic products.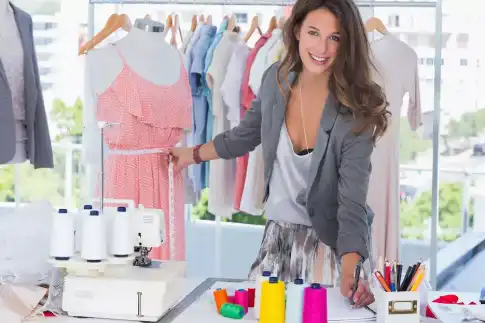 No Risk Free Sourcing No Hidden Fee
You can get Free detailed product quote before order
Wholesale Best San Diego Clothing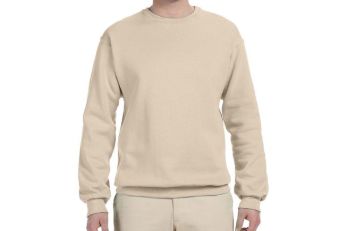 Wholesale Crewneck Sweatshirts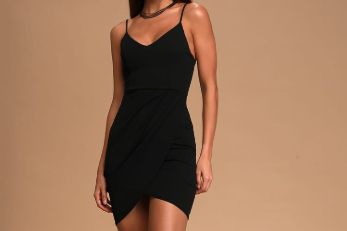 Wholesale Bodycon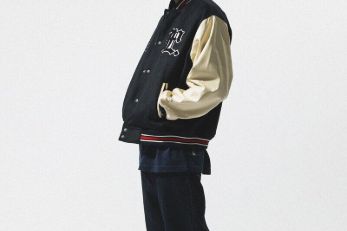 Wholesale Streetwear
---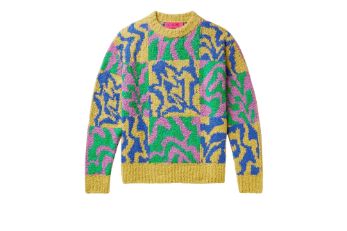 Wholesale Sweaters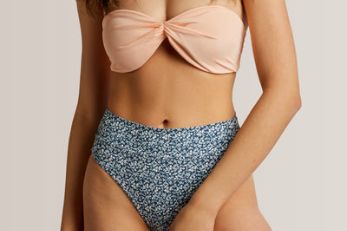 Wholesale Swimwear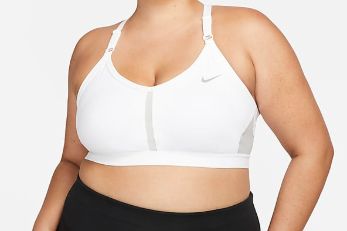 Wholesale Plus Size Clothing
---
Our San Diego Clothing Manufacturing Services Include: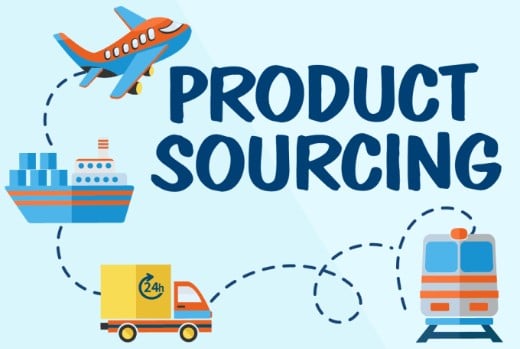 Sourcing Clothing Suppliers
You might spend a lot of time looking for the right product. Our product sourcing team has been helping people save time and money for over a decade. You can save up to 40% on the products you purchase with us.
Clothing Quality Control
We have a quality control team that goes over every single product. All of the products are inspected and checked to ensure that they have no defects. In addition, we also source products that you cannot find anywhere else. You will get a 100% satisfaction guarantee with everything you purchase through Leelinesourcing.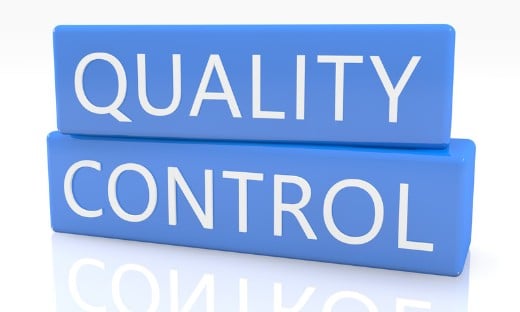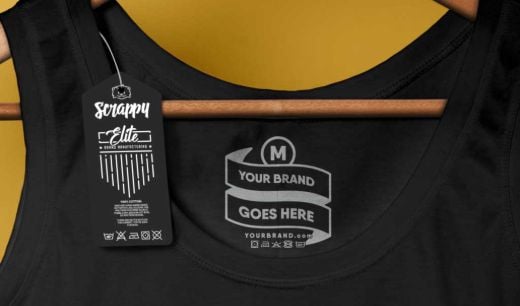 Private Label & White Label Clothing
We offer you the best private label and white label apparel manufacturers to enhance your company's brand image. The product sourcing experts at our company analyze markets and find the best manufacturers to deliver custom-made clothes that meet your needs.
Dropshipping and Fulfillment
You can use the Leelinesourcing expert's services to ensure that you select high-quality products from reliable dropshipping suppliers. Our expert team will take care of everything from manufacturing to delivering your dropshipping products.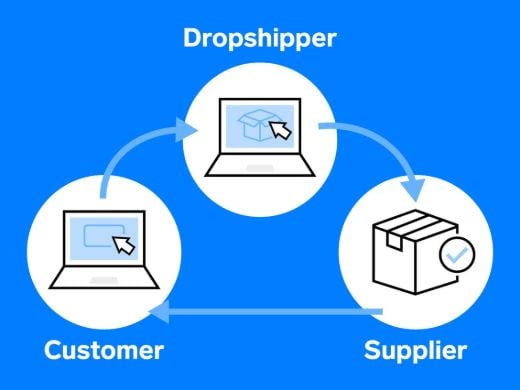 ---
Source Your San Diego Clothing and Make Big Money
We offer the best wholesale price and high quality clothing to help you boost your business.
---
Top 10 Clothing Manufacturers In San Diego
In recent years, the San Diego clothing industry has witnessed a surge in fashion trends, leading to the emergence of various types of clothing brands. In fact, the number of clothing brands in the market has increased manifold over the last few years.
Our product sourcing expert team compiled a list of the top 10 best clothing manufacturers in san Diego, CA. These clothing companies have created a unique, one-of-a-kind, California-made wardrobe. San Diego's Clothing Manufacturers are known for their outstanding, handcrafted clothes that are unique and affordable.
With endless options, it's no wonder why these manufacturers are considered one of the best places to shop.
Browse the manufacturers below to find a good one fit for your business.
1. Mad Engine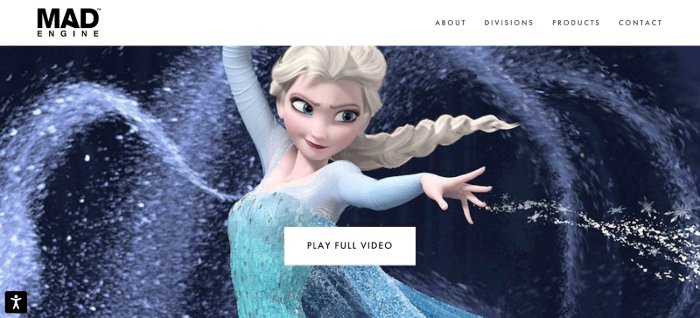 A leading Global Apparel and Accessories company featuring top brands Nickelodeon, Star Wars, Marvel, and Disney. Mad Engine designs and develops all of its products. They do a lot of research before they produce a new product. Mad Engine's products are available for all.
They offer quality products to their customers. Most of the products provided by Mad Engine are unique. They are available in different colors and styles. The prices for their products are affordable and reasonable.
Primary Products:
T-Shirts
Raglans
Tanks
Hoodies
Sweatshirts
Custom Fleece
Shorts
Pants
Denim
Wovens
Jerseys
Jackets
Tracksuits
Outerwear
Onesies
Dresses
Phone:
Email Address:
Location:
6740 Cobra Way, San Diego, CA, 92121
2. Planet Apparel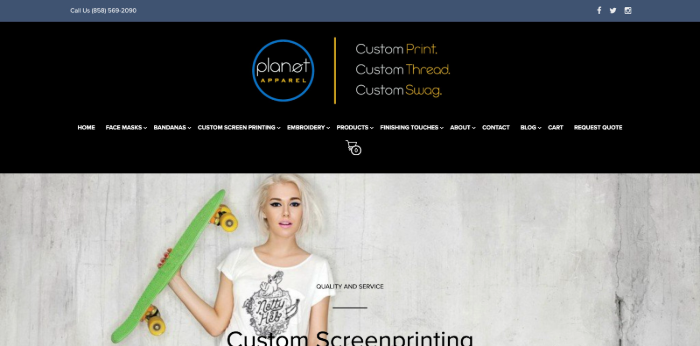 When you buy custom apparel, you get the right product with the right look and fit. You can customize your clothing with your logo and personalize it to suit your needs. Planet Apparel has been manufacturing promotional products for more than 50 years.
Over the years, they have expanded their service offering to include a full line of promotional products, branded apparel, corporate gifts, and custom apparel. The company is committed to providing high-quality clothing to its clients. You can ensure they have all the suitable merchandise and designs for your special events.
Primary Products:
T-shirts
Sweatshirts
Caps
Jackets
Aprons
Key Advertising Elements
Specialty Goods
Phone:
Hours of Operation:
Monday – Friday 8:30am to 4:00pm
Location:
6308 Riverdale Street, San Diego, CA 92120
3. Wear Code Manufacturing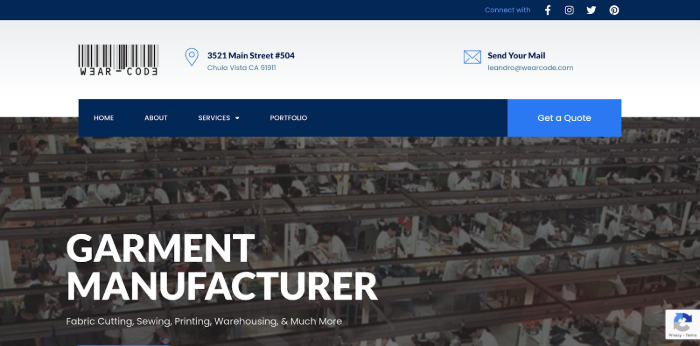 You can order custom-made apparel from Wear Code if you choose the right style of shirt and size.
With 40 years of experience in cut and sew garment manufacturing, Wearcode Manufacturing is an experienced manufacturer that specializes in custom-made garments. The company provides cut and sew manufacturing services from design and prototype to the total production of large orders and custom clothes. They also take care of the environment during the production process.
You can depend on the high quality and outstanding service of Wearcode Manufacturing. The company is known to deliver a top-notch product. They're the leader in contract cut and sew garment manufacturing services.
Primary Products and Services:
Grading
Sewing
Marking
Cutting
Warehousing
Design Team
Screen Printing
Email Address:
Location:
3521 Main Street #504 Chula Vista CA 91911
4. Savi Customs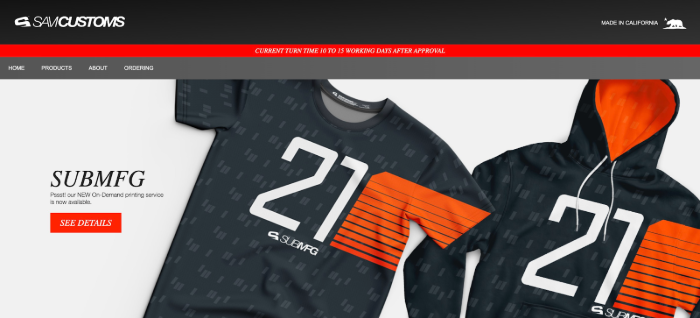 Savi is a custom clothing company that started in 2003. I witnessed this manufacturer turn from a small business to an international company.
They make clothes for some of the most famous teams. They make lots of different kinds of clothes. Some of them are racing clothes, some of them are gym clothes, and clothes for school. Their company is growing. They can make all sorts of clothes for wholesalers and retailers.
Primary Products:
Crew Shirts
Custom T-shirts
Polo Shirts
Short Sleeves
Long Sleeves
Tank Tops
Bottoms
Jackets and Outerwear
Accessories and Jewelry
Phone:
Location:
8675 Avenida Costa Norte San Diego, CA 92154
5. Profade Apparel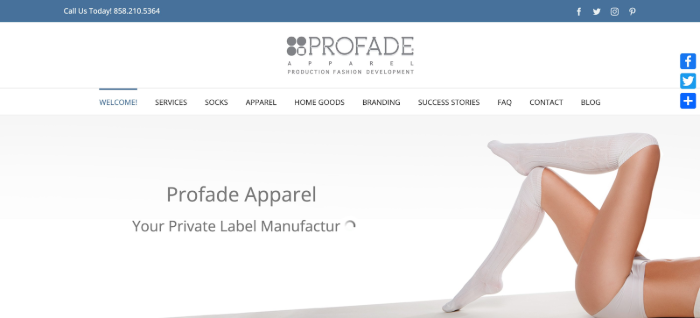 Profade offers a full service that allows entrepreneurs to create products for various purposes. One of the company's main objectives is to help entrepreneurs start a successful business by offering services such as product development, production, and management of logistics. It has warehouses and distribution centers that enable it to serve its clients.
Profade has helped many companies to create their brand. They make different kinds of designs for their customers. They offer them either ready-to-wear or custom-made.
Primary Products:
Women's Apparel
Men's Apparel
Socks
Phone:
Email Address:
Location:
3830 Valley Centre Drive Suite 705 Box 602 San Diego, CA 92130
6. Alanic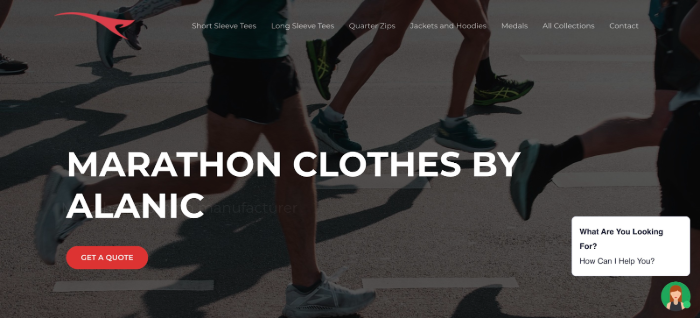 Marathon Clothing has the best and newest running gear available on the market. Alanic is the best company to buy from regarding running apparel. They have the best products for runners, and their prices are very reasonable. Their products are always in demand, and they distribute clothing globally in the UK, Canada, Australia, etc.
Primary Products:
Short-Sleeve Tees
Long Sleeve Tees
Quarter Zips
T-shirts
Jackets and Hoodies
Sportswear
Footwear
Phone:
Email Address:
Location:
8730 Wilshire Blvd. PH Beverly Hills, CA 90211
7. Matti D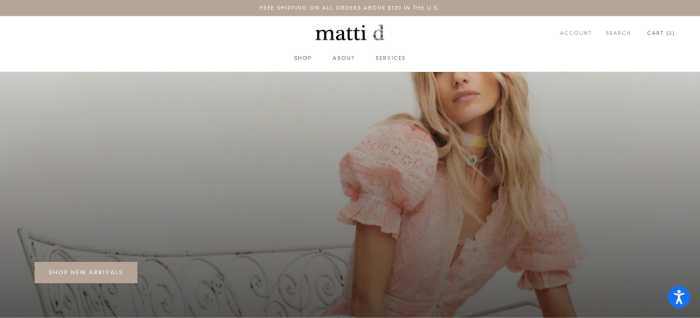 Matti D's e-Commerce website is ideal for finding the best in women's fashion and accessories. I always find sellable products from this manufacturer, whether looking for something new or just browsing for some ideas.
Primary Products:
Women's Wear
Handbags
Shoes
Accessories
Email Address:
Hours of Operation:
Monday – Saturday 10 am – 6 pm
Location:
2689 Via De La Valle Unit F, Del Mar, CA 92014
8. Haus Of Davisanti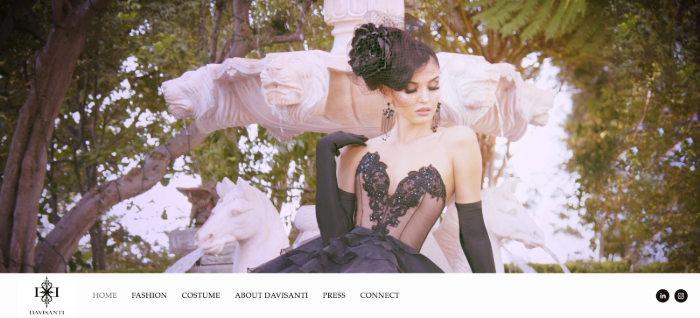 Haus of Davisanti has come up with new ideas about creating different kinds of clothes made in a new way. For the last twenty years, the Haus of Davisanti has created amazing outfits for men and women. They offer various services, including creating bespoke garments, styling, and creative art direction.
Primary Products:
9. Jiv Athletics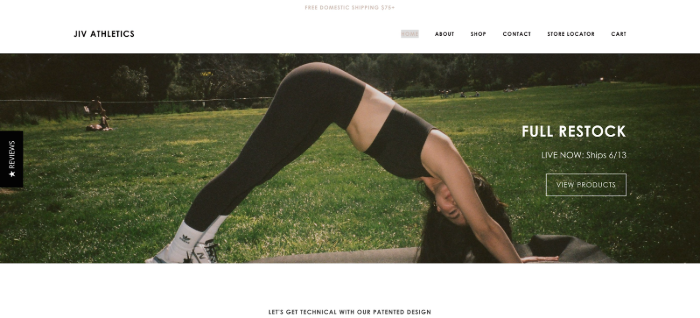 Underwear for women is a very popular item. However, a lot of women are uncomfortable wearing them. Nika Cleaver and Tanys Evangelisti decided to come up with something better. They designed a comfortable set of undergarments that fit well and did not have any cutting of the crotch.
Primary Products:
Email Address:
Location:
8800 Lombard Place #1314 San Diego, CA 92122
10. Fully Promoted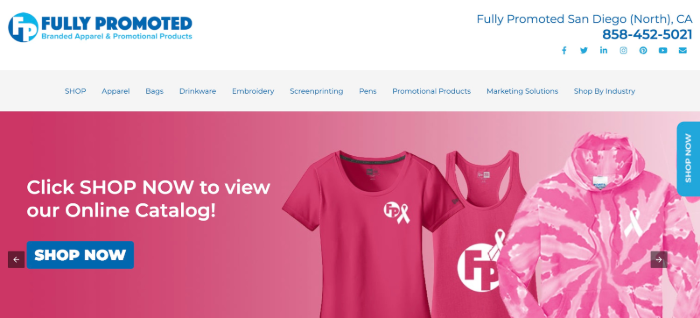 You can find various promotional bulk products on the Fully Promoted website, including t-shirts, mugs, pens, hats, buttons, magnets, keychains, and many others. With so many items to choose from, you are bound to find something that works for you.
You can get your name and logo on the promotional products, so you won't have to spend money on traditional advertising. With their advanced technology, you can get started with promotional products today!
You can sign up for an account and get a discount. Selling your branded products is much easier with the company.
Primary Products:
Apparel
Bags
Drinkware
Embroidery
Screenprinting
Pens
Promotional Products
Phone:
Location:
2121 Vista Parkway, West Palm Beach, FL 33411
How do you find a brand manufacturer in San Diego?
Finding a brand manufacturer in San Diego is not as hard as you may think. Here are my tested and proven tips to help you find a quality clothing manufacturer in San Diego.
1. Research first
You must clearly know what you want to buy before going to the market. It is not possible to buy a product without knowing what you need. Therefore, you must be very clear about your needs and requirements. Once you have a clear concept, you can search google for the right product. You can also search for the right manufacturer by visiting the company's website. The search results will provide you with all the information about the company. You can read reviews about the company and its products from the customers.
2. Know the demand for the product
Identify the demand for the product that you want to buy. If the product market is low, fewer people want to buy that particular product, and you will not be able to find the manufacturer you wish to.
3. Ask for references
Once you have a clear idea about the product you want, you can ask for references from those who have bought the product.
4. Identify the brand manufacturer
The next thing that you need to do is to identify the brand manufacturer. The reason is that you will not be able to find the manufacturer if you don't know the brand name. You need to do a little research because if you don't see the brand, it will be tough for you to find the product manufacturer.
5. Look for the best online reviews
It is always better to look for reviews on social media like Facebook. This is because it provides a lot of information about the product. It is a good idea to visit manufacturers' websites.
If you want to find a quality manufacturer of the product you want to buy, you need to follow these tips. These top tips for finding a quality manufacturer will help you get the desired product.
Looking for the Best China Sourcing Agent?
Leeline Sourcing helps you find factories, get competitive prices, follow up production, ensure quality and deliver products to the door.
FAQs about Clothing Manufacturers in San Diego
How much does it cost to start a clothing line?
The average clothing-design business requires about $5,000 to $10,000 to get started.
Why do fashion businesses fail?
While many reasons business stores can fail, it can usually be traced back to a problem with the founders. Most fashion businesses that fail are founded by people who don't understand the industry or don't have the experience to run a successful operation.
So, Fashion businesses fail for four main reasons:
• Entrepreneurs focus on what they can sell rather than what their customers want.
• They don't have a sense of their customer's expectations and tastes.
• They don't understand the market.
• Don't concentrate on branding products.
How long does it take to make a clothing line?
It takes a bit of time to build a brand. However, once it's done, maintaining it doesn't take much time. So there isn't a straight answer. It may take months or sometimes years.
Where are most clothing brands manufactured?
The answer is pretty simple: China. The country is responsible for roughly 80% of the global apparel industry. Some other countries are:
• India
• USA
• Germany
• Turkey
• Italy
• Portugal 
• Bangladesh
• Vietnam
What's Next
In San Diego, clothing manufacturing is a big part of our economy, and the city has vibrant apparel manufacturing community. This community includes clothing manufacturers of all sizes and types, from small businesses to large companies.
If you're considering starting a clothing manufacturing business, choose anyone from our list of the top 10 best clothing manufacturers in San Diego.
If you are unsure who to hire can speak with Leelinesourcing product sourcing experts. Our experts can assist you in finding the right clothing manufacturer in San Diego.
Do you want a successful import business?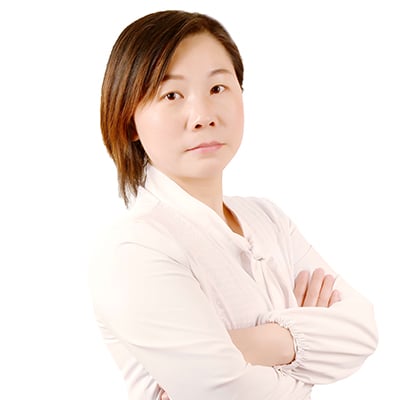 Hey, I'm Sharline, co-founder of LeelineSourcing. We've helped 2000+ customers import from China.
Do you want a better price on product or shipping?
We are sorry that this post was not useful for you!
Let us improve this post!
Tell us how we can improve this post?