Underwear Manufacturers
Leelinesourcing sourcing agency helps you get the best price. We negotiate with the factory on your behalf without any hidden fee. You'll get excellent fabric ideas, tech packs, custom underwear, organic cotton wear, and other unique apparel. Using our services makes finding the right underwear manufacturer easy for you.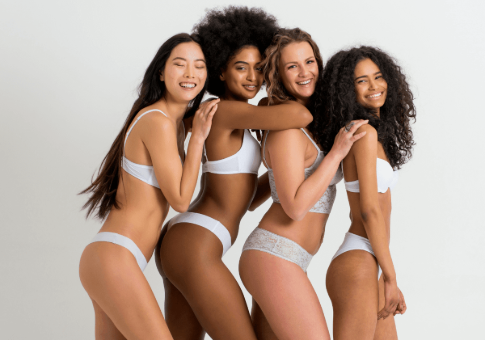 Top 1 Sourcing company in China
With 10 years of experience in china sourcing business
No Risk Free Sourcing No Hidden Fee
You can get Free detailed product quote before order
Trusted by over 2000 Customers
Leeline is your trusted sourcing agent partner in china
Wholesale Best Underwear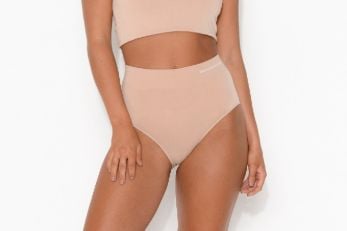 Wholesale Bamboo Underwear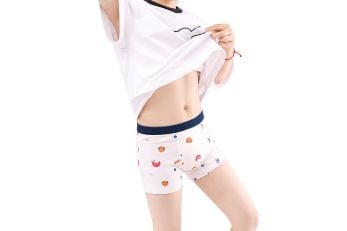 Wholesale Kid Underwear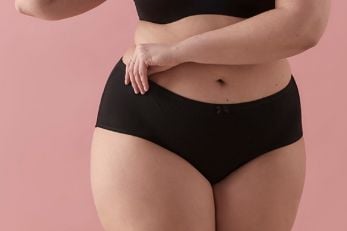 Wholesale Plus Size Underwear
---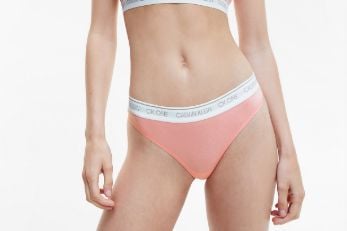 Wholesale Women's Underwear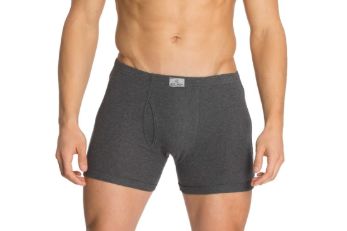 Wholesale Men's Underwear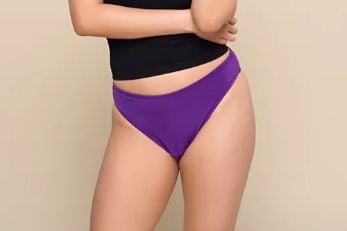 Wholesale Period Underwear
---
Our Underwear Manufacturing Services Include: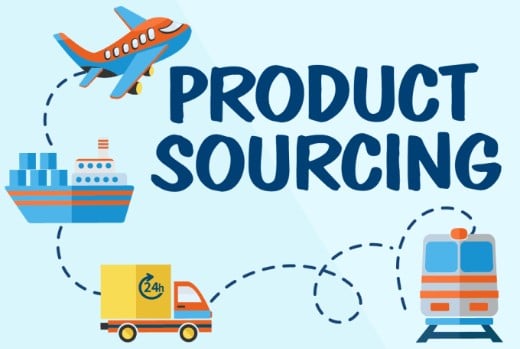 Sourcing Underwear Suppliers
You can get a first-class collection of fashionable underwear with high-quality designs, and a top-notch tech pack. Leelinesourcing ensures the product price, materials, shape, and size are perfect. Our expert team helps you get the top underwear manufacturers. We also offer insights into private label underwear manufacturers. We do not enforce Minimum Order Quantity (MOQ).
Underwear Quality Control
We carry out factory auditing to ascertain that the production process follows the best practices. Leelinesourcing ensures you get a fantastic collection of undergarments from reputable underwear suppliers. Leelinesourcing provides you with this at affordable costs and makes you a plug of stand-out clothing.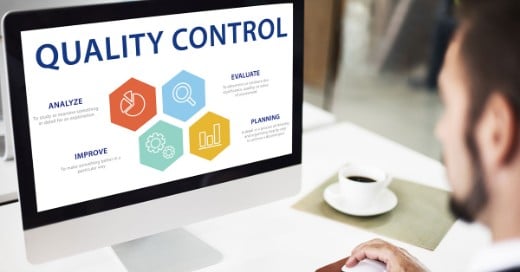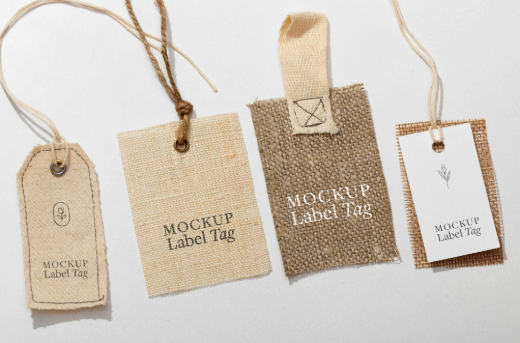 Private Label & White Label Underwear
Leelinesouring gives you access to the best underwear manufacturers. Your brand becomes unique when you partner with white label and private label underwear manufacturers. Leelinesourcing offers you the opportunity to design, develop and manufacture your own private and white label underwear collection. These products will be developed based on your exact idea.
Dropshipping and Fulfillment
Leelinesorcing provides top-notch dropshipping and fulfillment services. We have established strong relationships with numerous clients in Europe, the USA, and Africa as their shipping agents. We deliver your customers' orders to their doorsteps. We partner with different shipping options to meet your delivery needs notwithstanding the size of your order.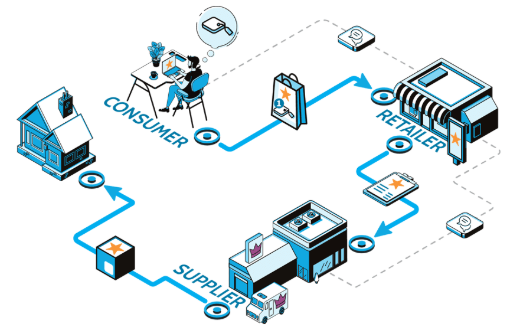 ---
Source Your Underwear and Make Big Money
We offer the best wholesale price and high quality underwear to help you boost your business.
---
Top 10 Underwear Manufacturers In 2023
Underwear is the only wear item that has direct contact with people's skin daily. Underwear brands spend a lot of time and money on getting the right underwear supplier. So, you've to be careful in the kind of fabric your underwear manufacturer or underwear supplier uses. The final product should be durable and comfortable.
Top underwear manufacturers take their time in selecting the best fabrics for making underwear. Starting an underwear brand can be challenging for newbies. So you need a trusted underwear manufacturer. For over a decade, our expert sourcing team has worked with many clothing manufacturers and lingerie brands. In this article, you'll get helpful information on various trusted underwear manufacturers.
Are you interested in starting an underwear clothing line? Read on for more useful information on underwear manufacturers that will give you value for your money.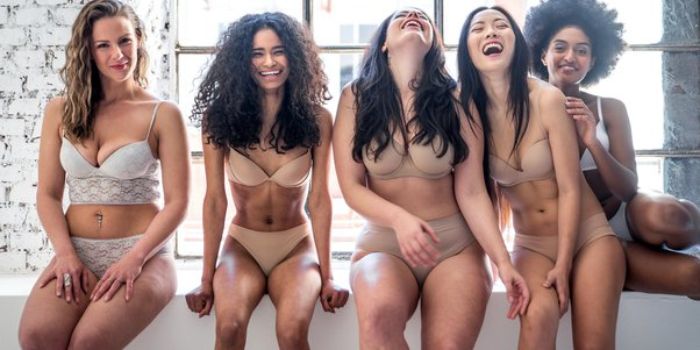 1. Thunderpantsusa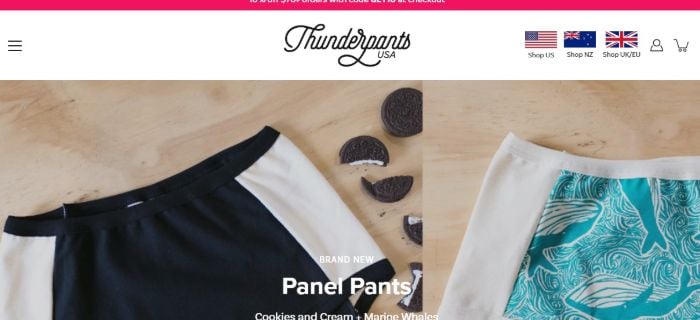 Two sisters, Josie, and Sophie Bidwill founded Thunderpantsusa. it came as a reaction to the set of uncomfortable undies prevalent in the early 90s. Thunderpantsusa started in NZ in 1995. The sisters partnered with Celestial to launch Thunderpants USA in 2016. All Thunderpantsusa cuts and sews its cotton garments in the USA.
Thunderpantsusa specializes in women's underwear. Their products fall under bralette, panel pants, hipster pants, and bike shorts. Using Global Organic Textile Standard (GOTS), they emphasize quality over quantity. Their undergarment uses a blend of organic cotton or spandex to allow the underwear to fit your body's natural curve. This makes you enjoy the comfort of your undies.  
Their underwear is super COMFORTABLE. Before choosing, I tried their products to know the QUALITY. Quality is great too. Therefore, it is a HOT SUPPLIER for retailers.
Phone:
Email Address:
Hours of Operation:
Monday – Friday 8 am – 5 pm
Location:
6635 N Baltimore Ave Suite 246 Portland, Or 97203 United States
2. Nictailor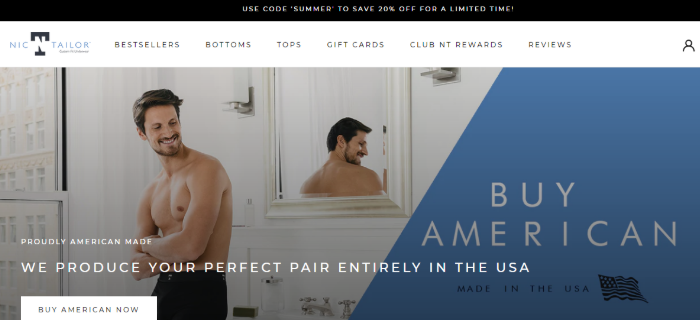 Nictailor is a USA-based underwear manufacturer situated in North Carolina. Though Nictailor started five years ago, the company has become of the top underwear manufacturers in the USA.
This underwear manufacturing outfit gets its fabric from Georgia. They get their elastic waistband from Virginia. Nictailor undergarments provide comfort to you using a revolutionary blend of breathable materials. Also, Nictailor manufactures custom men's underwear such as briefs, boxer shorts, and undershirts
Phone:
Email Address:
Hours of Operation:
Monday – Friday 9:00 am – 10 pm
Saturday & Sunday 10 am – 7 pm
Location:
3. Comet Undies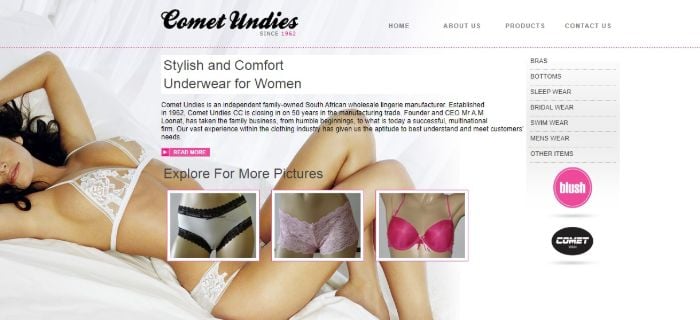 Comet undies is a South African wholesale underwear manufacturer founded in 1962. Though it's a family business, it's run by Mr. A.M. Loonat. Comet undies underwear manufacturing company produces a complete line of lingerie. This includes sleepwear, bra, nighties, sleep gowns, men's pajamas, and underwear. Comet undies women's underwear collection can help you start a clothing brand.  
They have helped me start a BRAND from scratch. They provide me with the QUALITY UNDERWEAR. Give me lower costs. And I made thousands of bucks increasing my brand identity with their help.
Phone:
Email Address:
Hours of Operation:
Monday – Friday 7:30 am – 3 pm
Saturday 8 am – 11 am
Location:
132/134 Magwaza Maphalala Street (Gale Street), Durban, South Africa, 4001
4. Wacoal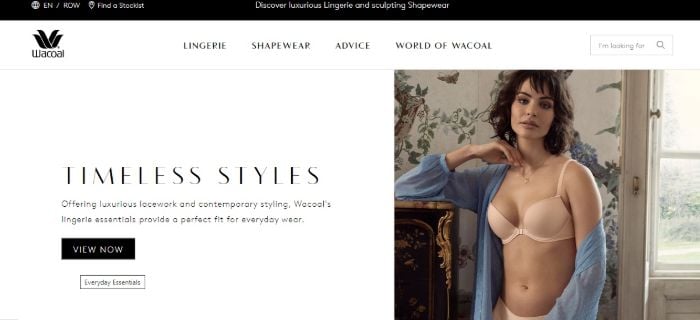 Wacoal is one of the leading international underwear manufacturing brands. Wacoal was first launched in Japan in 1949. Now, it has grown across the global markets providing custom wear, women's lingerie, and bra-sized swimwear.
I love their CUSTOMIZED inventory. I prepare my design. Propose them. And get the CUSTOM inventory for your brand. All of them are available at the profitable prices.
Wacoal offers women fashion-conscious lingerie sizes 30 – 44 AA – FF. Wacoal dominates its online lingerie presence as a global brand and has a stocklist in over 30 countries. Wacoal bras range from racerback bras, shop bralettes, sports bras, and T-shirt bras. They also manufacture different forms of women's panties with special size charts to help you get a perfect size.
Phone:
Email Address:
Hours of Operation:
Monday – Friday 9:00 am – 10 pm
Location:
Wacoal Europe, The Corsetry Factory, Rothwell Road, Desborough, Northamptonshire, NN14 2PG
5. Culprit Underwear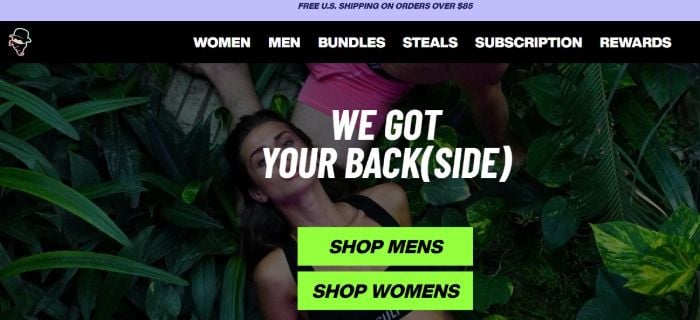 Culprit underwear is a clothing manufacturing brand. They specialize in designing, producing, and printing premium underwear for men and women. They use an eco-friendly process to manufacture and create unbeatable undergarments. Their products are available in many prints, which allow you to choose the color that fits the occasion. The culprit brand is different from other clothing brands.
Culprit underwear makes its products breathable materials to provide unmatched comfort. Some Culprit underwear products are booty shorts, bras, thongs, bikinis, boxer briefs, and mesh shorts. Also, they offer free US shipping on orders over $75.
Phone:
Email Address:
Hours of Operation:
Monday – Friday 9:00 am – 4 pm
Location:
850 south Broadway Suite 1004 Los Angeles, CA 90014
6. Waxxunderwear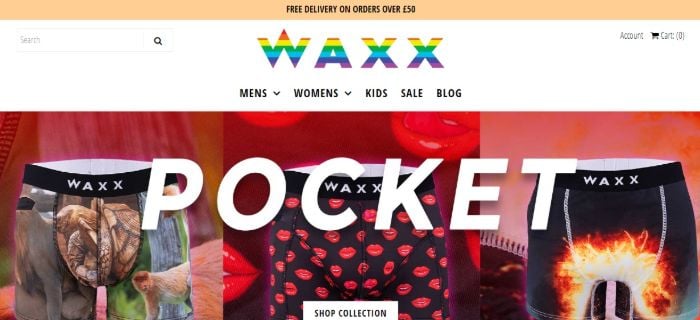 Waxx is a growing UK underwear manufacturing firm that focuses on children's, men and women's wear. Waxx started as a brand in Southern France in 2007; in 2019, Xcite Sports Ltd bought out Waxx and has since grown to a competitive underwear firm. They offer fashionable underwear made from recycled and organic fabrics. The Waxx printing process is almost woven into the material so that the color won't run off.
Waxx has a great team of customer service specialists. These specialists check the manufacturing process to ensure your idea matches the design. Through it, your clothing line gets perfect comfy underwear.   
I ordered 10 pieces. I was dissatisfied with the PRODUCTS because they wrongly implemented my idea in the clothes. Later, the customer support revised the products and helped me get the NEW PRODUCTS with my dream design.
Phone:
Email Address:
Hours of Operation:
Monday – Friday 9:00 am – 4 pm
Location:
Waxx UKt/a Xcite Sports Ltd, Unit 1 & 2 Smeckley Wood Close, Sheepbridge Trading Estate Chesterfield S41 9PZ UK
7. Intimate Apparel Samples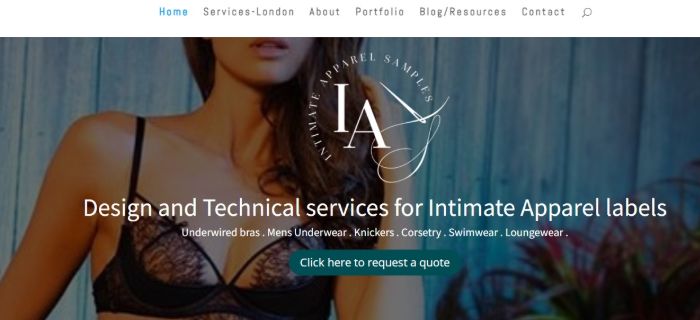 Intimate apparel samples is a UK-based cut and sew manufacturing company sitting on a 1,300 sq ft studio at Oxgate House in Brent Cross. Maxine Wells founded Intimateapparelsamples. Their services go beyond manufacturing underwear. They provide one-to-one mentoring and technical advice to start-up brands. Intimateapparelssamples provides clients with tech pack development. They also provide pattern cutting, sampling, grading, and spec sheets.
The founder works with a team of eight to ensure you get the best. They design, develop and manufacture lingerie, underwear, and swimwear. Intimateapparelsamples has worked with more prominent brands for over 13 years. They do not have Minimum Order Quantity (MOQ) and dedicate their services to making clients' dream designs come true.
Phone:
Email Address:
Hours of Operation:
Monday – Friday 9:00 am – 4 pm
Location:
224-226 Oxgate House, Oxgate Lane, Brent Cross, London, UK NW2 7S
8. Sandhersons Lingerie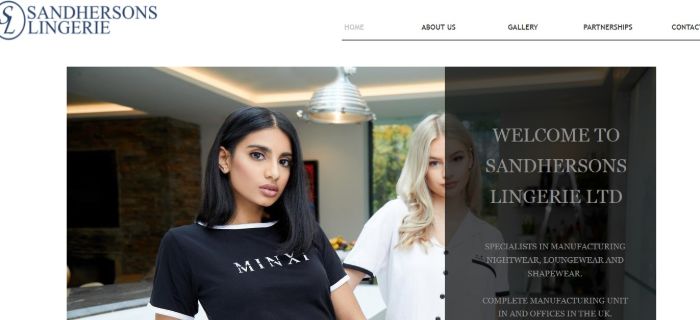 When I need to choose a UK underwear supplier, Sandhersons Lingerie is my choice. Do you know why? Because they have some PREMIUM QUALITY that can build more trust among my customers.
Sanderson's lingerie is an underwear manufacturing outfit in the UK. They specialize in creating and making nightwear, loungewear, and shapewear. They have all their manufacturing unit and offices in the UK. Sanderson's lingerie provides pattern development, sampling, fabric sourcing, and consultancy.  
Sandhersons has over 25 years of experience in the fashion business. Sandhersons lingerie's expert pattern designers give clients the trending underwear of their choice.
Phone:
Email Address:
Hours of Operation:
Monday – Saturday 9:00 am – 5 pm
Sunday 9:00 am – 4:00 pm
Location:
94-96 Dunstable Road Luton, LU1 1EH, United Kingdom
9. Cosabella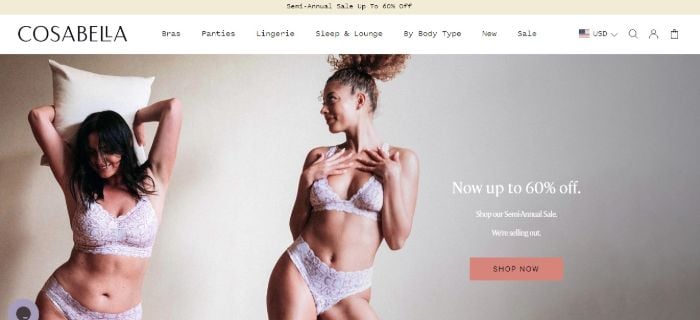 Cosabella is a family underwear manufacturing company owned and founded by an Italian family in 1983. Cosabella is 39 years in the underwear business. Cosabella evolved from the infamous bodysuit in the eighties. Today, Cosabella is an indisputable brand in underwear manufacturing. Cosabella maintains the blend of traditional Italian artisanship. Through this, they create feminine and timeless designs that make women comfortable in their skin.
One of the unique features of Cosabella is the perfection of the color blend. They have mastered it for 35 years by maintaining the color lab in Camo, Italy. In recent times, Cosabella has tended to address the growing plus-size market. They did this by partnering with a plus-size leading brand Eloqui.
Phone:
Email Address:
Hours of Operation:
Monday – Friday 9:00 am – 5 pm
Location:
12186 SouthWest 128th Street Miami, FL 33186
10. Thygesen Textile Group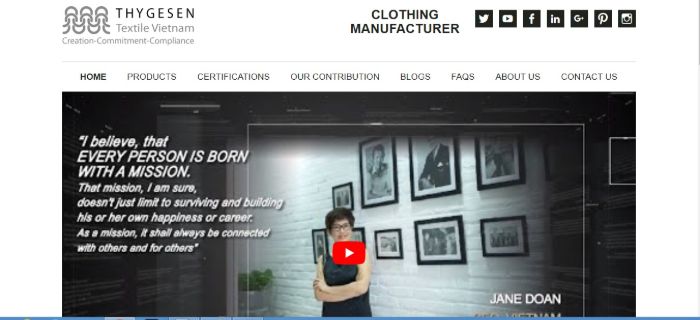 Thygesen textile group is a leading clothing manufacturer in Vietnam. They provide the best fabric composition for customers. Thygesen boosts of delivering many kinds of fabric. These fabrics are cotton -spandex, bamboo, Coolmax, or Tencel. Thygesen makes different styles of underwear that are stretchy, absorbent, and breathable. Their underwear collection includes boxers, panties, bikinis, and undershirts. Others include slips, strap tops, pajamas, and night dresses.
Founded in 2004, Thygesen Fabrics Vietnam is a one-stop factory for underwear brands. Their in-house innovative expert team specializes in making patterns, tech-pack, and developing samples. The manufacturing process takes place in Thygesen headquarters. Thygesen can help design the product and choose suitable fabrics. Then proceed to the fulfillment of your shipping order.
Phone:
Email Address:
Hours of Operation:
Monday – Friday 9:00 am – 5 pm
Location:
9th Floor, Vinafor Bldg. 127 Lo Duc Str., Hai Ba Trung Dist., Hanoi Vietnam.
How do you start an online underwear business?
Online stores are fast taking over brick-and-mortar shops or businesses. Hence you mustn't wait to get a stall to start an underwear business. The steps to take in starting an online underwear business are:
Write and design a business plan. In this phase, determine the kind of business you want. For example – do you want private label underwear, custom cut and sew underwear, or dropshipping.
Select your eCommerce platforms such as Shopify, Amazon, eBay, Etsy or a personal WooCommerce store.
Choose your domain name.
Choose your templates and customize your store.
List your products.
Publish and market your underwear store.
Send traffic to your underwear online store through email marketing and social media marketing.
FAQs about Underwear Manufacturers
Is men's underwear business profitable?
Yes. Men's underwear can cost more than women's underwear in the same category. This is because men's underwear is often attached to popular brands, and men want to buy such to satisfy their ego. On another ground, men tend to change underwear less than women, which may affect the retail price, making it more profitable to sell.
How much does it cost to produce underwear?
Each garment may cost you between $0.30 to $5, depending on the fabric you use to produce the underwear.  
Which is the best brand for underwear?
There is no best brand of underwear. It depends on the brand that makes your skin feels comfortable. Remember, your underwear shares your intimacy.  Calvin Kelvin is the best brand for men's underwear. Hanky Panky is the best brand for women's underwear. 
What's Next
The underwear clothing niche goes with the trend. This guide has highlighted some of the underwear manufacturers globally. For your underwear line to be competitive in the apparel industry, you need to make the extra effort at look the options available. We hope this assists you when choosing underwear manufacturers for your business.
If you don't know how best to start your underwear business, feel free to reach out to us.
Do you want a successful import business?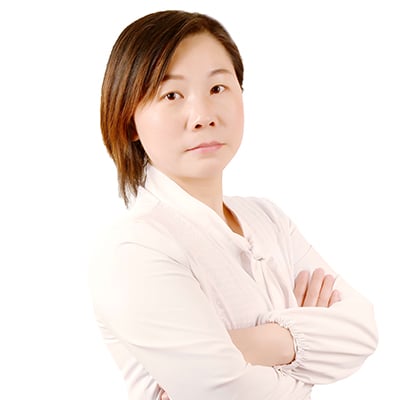 Hey, I'm Sharline, co-founder of LeelineSourcing. We've helped 2000+ customers import from China.
Do you want a better price on product or shipping?
We are sorry that this post was not useful for you!
Let us improve this post!
Tell us how we can improve this post?