Before I moved to sell SUNGLASSES, tons of questions popped up.
Why sunglasses?
Where do I get sunglass manufacturers USA?
Is it PROFITABLE?
Will it MAKE more sales?
Can it be a SUCCESSFUL journey?
The answer is YES!! Why? Simple LOGIC!!
The sunglasses market is on the TOP! It is valued at 25 BILLION USD in just 2023. The annual growth rate is 4.86%. 85% of the US population uses it! (Statista)
Our experts at LEELINE SOURCING help you find RELIABLE manufacturers. You'll get SAFE DEALS. And ENJOY higher profit margins with our efforts!
Want to know in detail?
This guide will make you LEARN sunglass manufacturers in the USA. And why should you choose them?
Ready? Let's know!
Top 15 Sunglass Manufacturers USA
We have compiled a LIST of TOP 15 sunglass manufacturers in the USA.
1. Eyeking Eyewear
Eyeking eyewear is a SYMBOL of dignity for sunglasses. It started in 1955 as a GARAGE. And now, they have a FULL MANUFACTURING SETUP since 2003.
This supplier has ACCESS to the global market. And renowned as a MANUFACTURER of original sunglasses.
The main products include:
Sunglasses frames
Sunglass accessories
Their main features:
Latest trends in sunglasses.
Access to the CUSTOMIZATION as per needs.
2. American Optical
American OPTICAL is one of the OLDEST sunglass companies. Working since 1833, it has had a successful JOURNEY of 190 years. Isn't it IMPRESSIVE?
They have DESIGNED sunglasses for NASA crews and US presidents.
I have worked with them for my sunglasses business. It has been an EXCEPTIONAL DEAL.
Their primary collection includes:
Polarized sunglass
51mm sunglasses
Tortoise Shell sunglasses
Its main features include the TIMELESS beauty. Here is the compilation of FEATURES.
Latest styles of the SUNGLASSES.
Exceptional customer service.
3. Shwood
Shwood started its BUSINESS OPERATION in 2009. And more than a DECADE passed, they have impressed their customers.
Eric Singer developed the FIRST PROTOTYPE. Today, the company has the CUTTING-EDGE technology. That meets the HIGH DEMANDS of the customers for the sunglasses.
They have STYLISH frames. And made up of WOOD, acetate, stone, or titanium.
The main products include:
Acetate Sunglasses
Metal Sunglasses
Wood Sunglasses
ACTV performance sunglasses
CAMP sunglasses
Their main features:
High-quality sunglasses.
Wholesale prices for the BULK orders.
4. WearMe Pro
WearMe Pro is a US manufacturer established in 2011. In more than ten years, it has DEVELOPED unique. And high-end fashion SUNGLASSES for both genders.
They design the sunglasses for the AIR FORCE. Wearme Pro sunglasses have different unique options. Like prescription sunglasses. Or the blue light protection sunglasses.
I have tried their BLUE LIGHT GLASSES. They are quite excellent in protecting the SCORCHING UV rays.
The main products include:
AVIATOR SUNGLASSES
ROUND SUNGLASSES
RECTANGULAR SUNGLASSES
SQUARE SUNGLASSES
Their main features:
Protective sunglasses from UV RAYS
Trending sunglasses collection.
5. Fatheadz
When it comes to OVERSIZED eyewear, FATHEAD is the first name in my mind. It has some quality sunglasses with a VARIETY of options.
Rico Elmore introduced SUNGLASSES into the market in 2004. Since then, FATHEADZ has made a PLACE among the top eyewear brands. With a LARGE manufacturing setup, they are COMPATIBLE with all your needs.
As the name INDICATES, this brand designs sunglasses for FAT head people. That means OVERSIZED sunglasses.
The main products include:
Optical sunglasses
Oversized GLASSES for fat people.
Sunglasses accessories.
Their main features:
Suitable for the LARGE manufacturing of sunglasses.
Products are FLEXIBLE and qualitative.
6. FramesDirect.com
Frames DIRECT was founded by two doctors in 1996. It is LEADING the sunglasses industry with its unique STYLES. And OPTIMAL frame designs.
They have EXPERT opticians to prepare the CUSTOMIZATION sunglasses. You can deal with them on multiple types of sunglasses.
The main products include:
Prescription sunglasses
Eyewear accessories
Sunglass lenses
Their main features:
They HAVE sunglasses from brands like Ray-Ban.
Quality raw material.
7. Spectaculars
Spectaculars are in the RACE of top eyewear brands. Established in 1998, it has YEARS of experience. Their craftsmanship design new DESIGNS. And delivers them to the customers.
They offer new colors and materials. That is why they have EARNED high popularity.
The main products include:
Leather skin sunglasses
Frames
Stone sunglasses
Their main features:
They have a complete shipment facility.
Offer customization services to the customers.
8. Allen Edmonds
Elbert W. Allen introduced ALLEN EDMONDS as a shoe manufacturing company. Later the company EXPANDED its business. And it launched the SUNGLASSES.
Founded in 1922, they complement the shoes with COMPATIBLE sunglasses. It is the MAIN REASON behind higher sales. They have clients globally.
I am one of their GLOBAL clients. Selling products in the EUROPEAN market with excellent deals. Their sunglasses are quite IMPRESSIVE.
The main products include:
Sunglasses
Sunglass accessories
Frames
Their main features:
High-quality sunglasses.
Unique designs are available at no other store.
9. Randolph Engineering
Randolph engineering is the TOP company I have ever tried. Their prices made my business profitable. That was the BEST thing ever.
Jan Waszkiewicz and Stan Zaleski founded Randolph Engineering in 1973. They claim to have manufactured SUNGLASSES for the military.
Moreover, they provide pilot sunglasses to the users. For so many YEARS, they have developed a name with QUALITY. You can find the same sunglasses frames only in their stores. Such uniqueness is available to them.
The main products include:
Handcrafted sunglasses
23K GOLD SUNGLASSES
COBALT sunglasses
MIRRORED SUNGLASSES
Their main features:
High integrity of sunglasses.
Popular styles
10. Allure Eyewear
Allure is a BEAUTY BRAND working since 1991. In the US, they have achieved milestones in eyewear. They sell sustainable eyewear products. AIMING to PROTECT the environment. And provide a BETTER environment for the users.
They have WORKED with Kylie and Kendall Jenner. Apart from that, they have COLLABORATIONS with celebrities.
At first, I heard about this BRAND. After combining them with CELEBRITIES, I decided to order them. And it has been worth dealing with. Quality is GREAT!
The main products of Allure eyewear include:
Eyewear products
Eyewear Accessories
Eyewear frames
Their main features:
Uses innovative ways to manufacture sunglasses
Offers customized marketing solutions to the new businesses
11. ARC-IRIS
ARC IRIS is an eyewear company. It was ESTABLISHED in 2013. And delivers the PRIVATE LABEL sunglasses to the B2B customers.
They deploy the latest TECHNOLOGY to manufacture the best sunglasses. Currently, they work at the SMALL scale in the US. In the future, they aim to expand the business.
The sunglasses collection includes:
Handcrafted EYEWEAR products
Eyewear accessories
Iris Fashion sunglasses
Their main features:
Premium styles of the sunglasses
Original and unique design
12. Charlie V.
Charlie V is an AMERICAN MADE SUNGLASSES brand. That sells some of the BEST SUNGLASSES in different categories. This eyewear brand was founded in 2015. Since then, it has served thousands of B2B customers.
Due to ultimate collection, they have EMERGED out as a TOP supplier.
The main products include:
Sports sunglasses
Classic wood frame sunglasses
American Metal Frame sunglasses
Their main features:
Handcrafted SUNGLASSES add to your collections.
Offer FREE shipping over a sunglass order of $99. I have SHIPPED my orders in bulk. Therefore, I do not pay the SHIPPING FEES. It saves me some extra profit.
13. State Optical
Scott Shapiro & Jerry Wolowicz started the STATE OPTICAL in 2012. It is located in Chicago. And claims to MANUFACTURE sunglasses through a 75-step process.
Their elite ARTISTS take hours to prepare a UNIQUE design. That has made them popular among the people.
The main products include:
Handcrafted sunglasses
Eye frames
Eyewear accessories
Their main features:
Aesthetic designs of the sunglasses.
Affordable prices.
14. Dom Vetro
Ashley Bezamat founded the DOM VETRO in Italy. Later, its relocation led it to the US in 2017. Now it is a USA eyewear brand that offers the best sunglasses. It has PROVIDED numerous businesses to resell products in more than seven years.
They claim to have the BEST MATERIAL for sunglasses. And I can guarantee it. Why? I have tried their SUNGLASSES. Material is quite durable.
The main products include:
Handmade sunglasses
Sunglasses Accessories
Private label sunglasses
Their main features:
Unique designs of optical frames
Excellent customer service
15. Leupold
Leupold is more for the OPTICAL manufacturers. It is one of the TOP SUNGLASSES BRANDS in the USA eyewear market.
Working since 1907, this company has an experience of more than a CENTURY. They have some quality binocular frames. You can check out their SUNGLASSES.
The main products include:
Sunglasses Accessories
Frames
Binocular sunglasses
Their main features:
High-quality glasses.
Complete shipment facility.
Things to Consider Before Selecting Sunglasses Manufacturer
Don't TURN a blind eye toward an EYEWEAR manufacturer. You might even FALL short of expectations. That is what I did early in the MANUFACTURING sunglasses business.
So what exactly to do?
I have listed some POINTS to choose the BEST sunglasses manufacturer.
Know Manufacturer Type
In the business, there are two types of MANUFACTURERS.
OEM. It offers private-label sunglasses as per specifications.
ODM. The company has ALREADY designed the sunglasses. They provide it for sale.
What do I choose?
ODM is my choice when I don't need any more MODIFICATIONS. Usually, OEMs offer PRIVATE LABEL glasses. I can choose the iconic sunglass styles. And just LET them know what I want. They provide it.
Compare Price with Quality
When running ONLINE STORES, I have LEARNED one thing.
Quality.
It is Something that BRINGS 9 out of 10 customers BACK. And I am 100% sure you won't COMPROMISE on it.
You should find the manufacturers that:
Offer HIGH QUALITY SUNGLASSES.
Provide AFFORDABLE PRICES.
That is where you can increase your PROFIT MARGINS. And increase your business reputation.
Ensure manufacturers UNDERSTANDS your business needs.
My first preference is to find the LOCAL manufacturers. For example, Suppose I live in the USA. I tried to clear up the LANGUAGE gap. And see, find the USA suppliers.
Clear communication helps better UNDERSTAND the requirements. Therefore, I find manufacturers who understand my business needs.
It works for the exact design. And customization of the sunglasses. The SUNGLASSES manufacturers provide the EXACT things.
Strict Delivery Times
Your business may be SLOW at the start. But believe me, one day; you are GOING to rise. I think about the FUTURE. And find an EYEWEAR manufacturer with LARGE CAPACITY.
Timely PRODUCTION of 1000+ sunglasses should not be a PROBLEM. Ensure the eyewear manufacturer delivers products on time.
Manufacturer provides relevant certifications.
Certificates are necessary. Amazon DOESN'T permit you to sell without them.
I can't sell in the European market except for CE certificates. So, how to grab them?
The BEST SOLUTION is to find an eyewear manufacturer. Who offers RELEVANT certificates? It will IRON OUT the hindrance in the selling process.
FAQs about Sunglass Manufacturers USA
What's Next
There are many TOP brands in the US. When dealing with them, I recommend having a PROPER plan. For example, what is your budget? Specify it. And then find a QUALITY manufacturer.
Do you want the top sunglasses manufacturer in the US?
Contact Leeline Sourcing. We have the experts who bring up the BEST DEAL. You'll get AFFORDABLE PRICES. And uprising business graph.
Call us to get the FREE QUOTE!
Do you want a successful import business?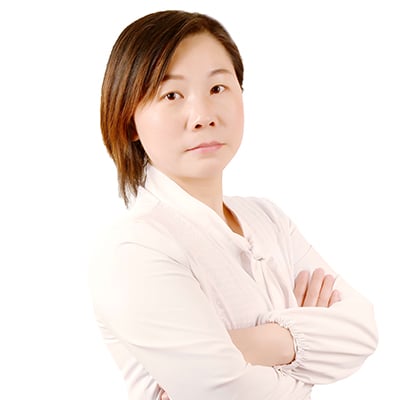 Hey, I'm Sharline, co-founder of LeelineSourcing. We've helped 2000+ customers import from China.
Do you want a better price on product or shipping?
We are sorry that this post was not useful for you!
Let us improve this post!
Tell us how we can improve this post?